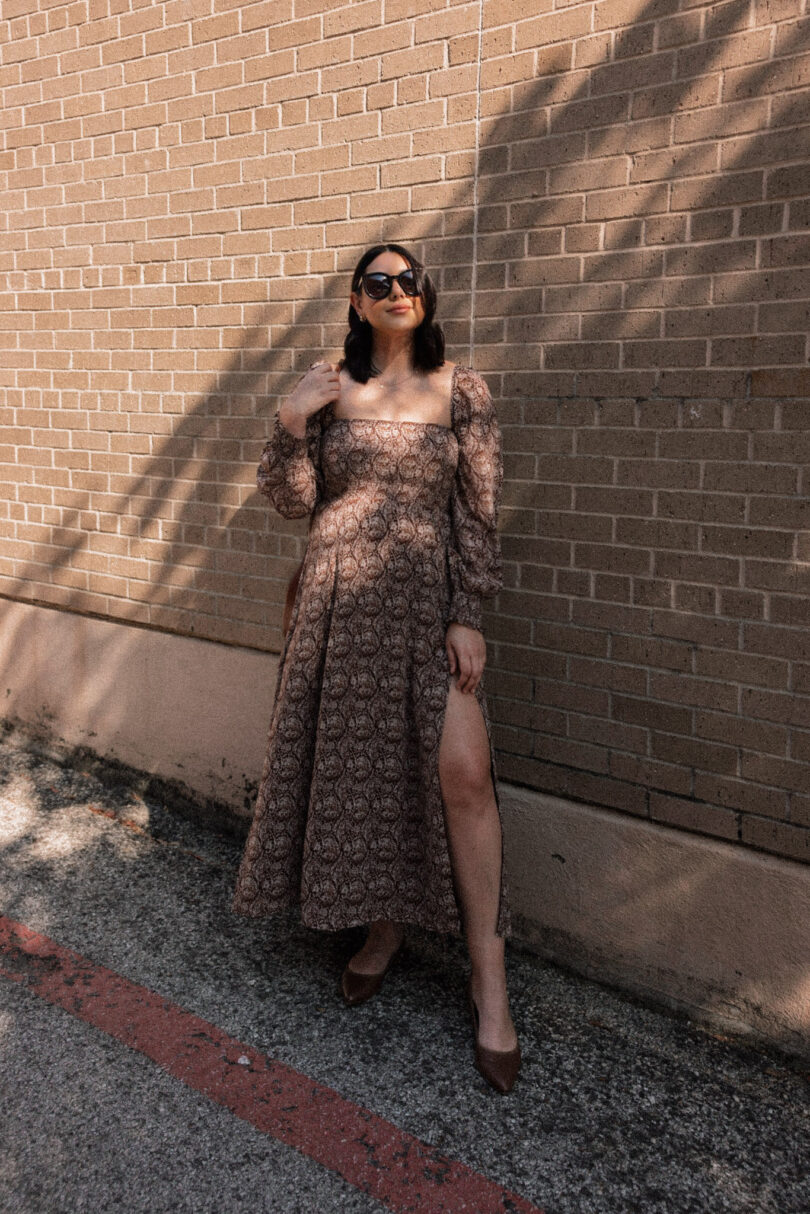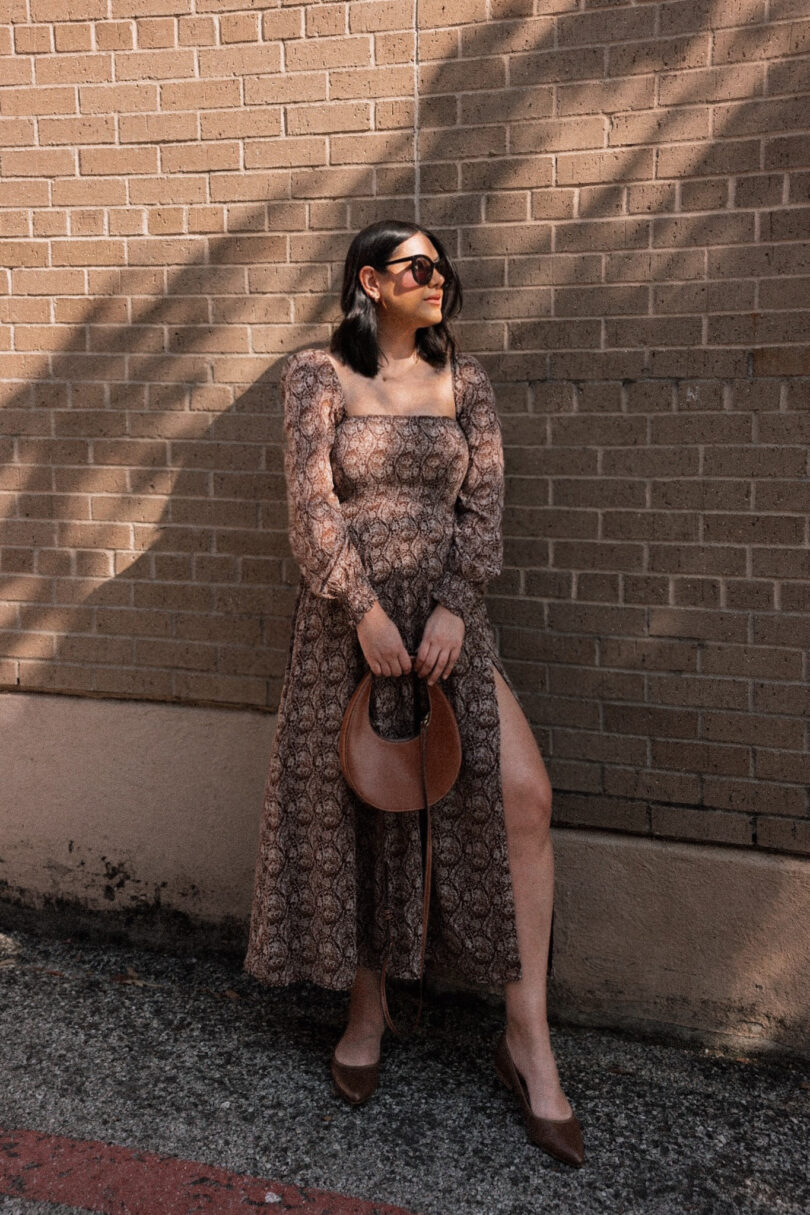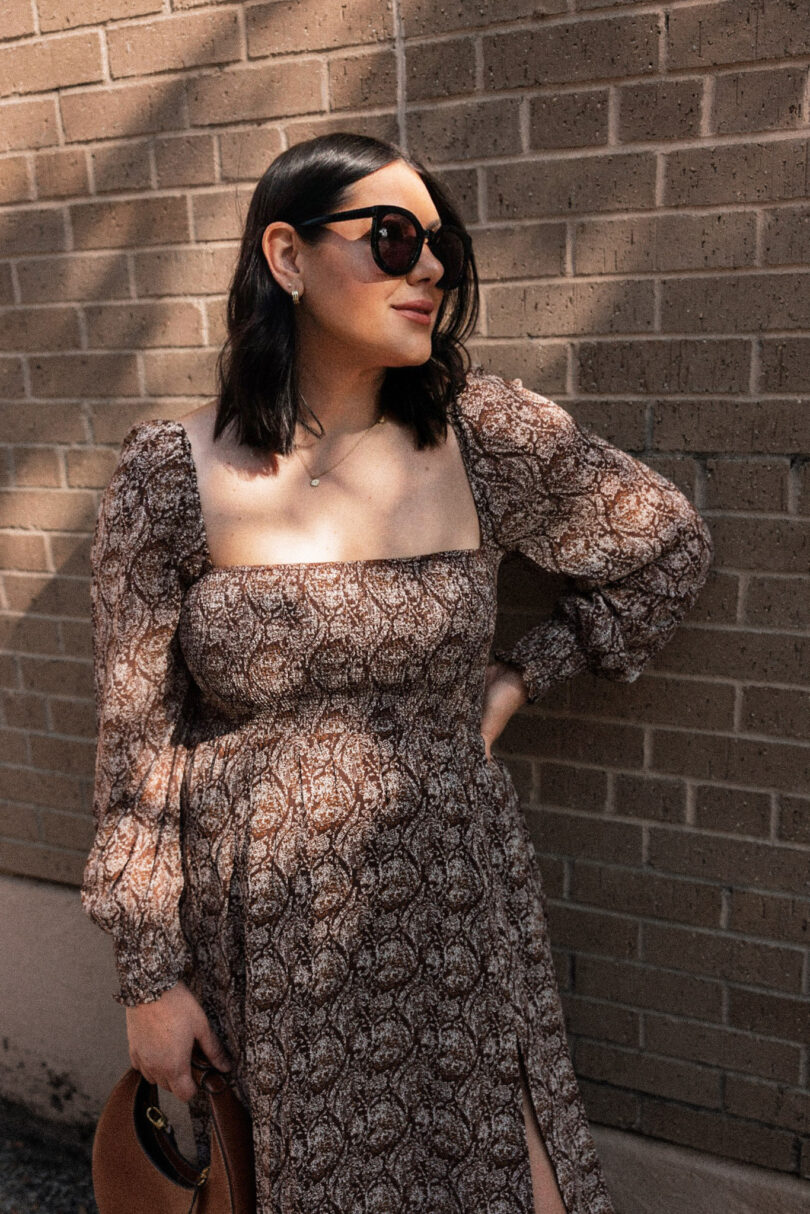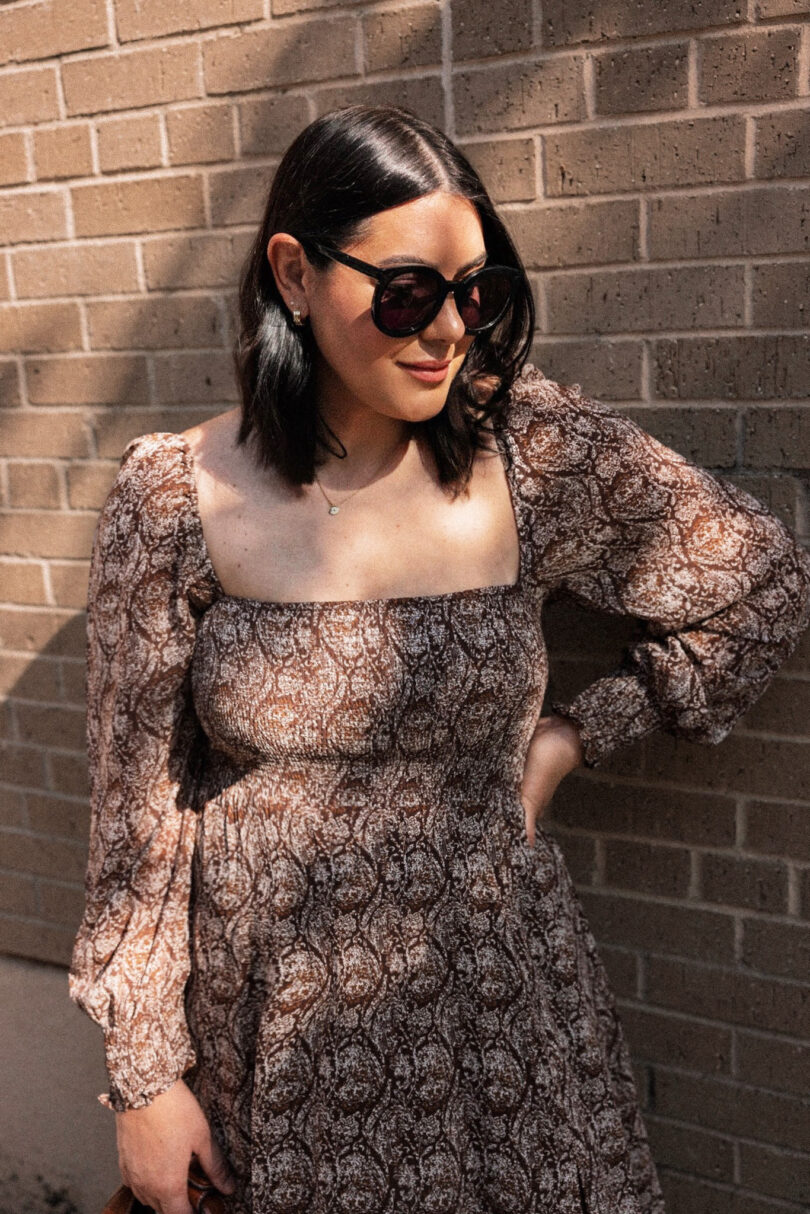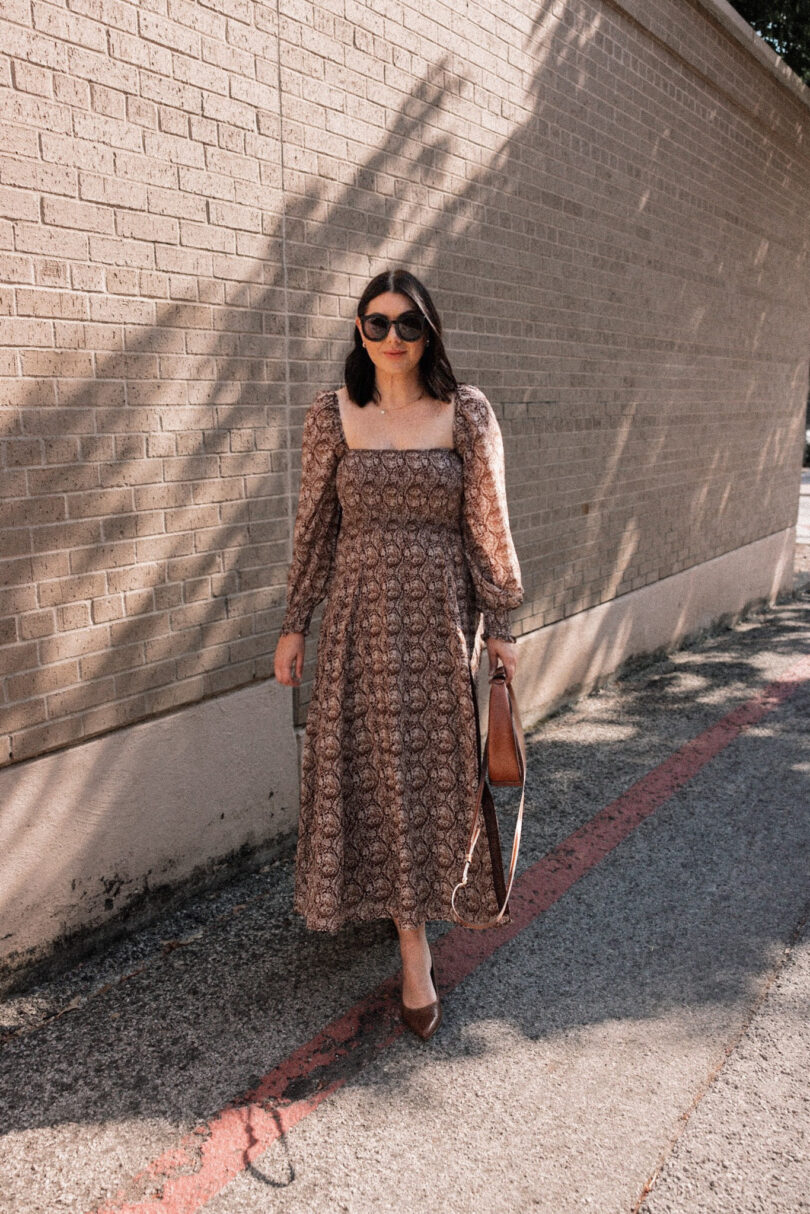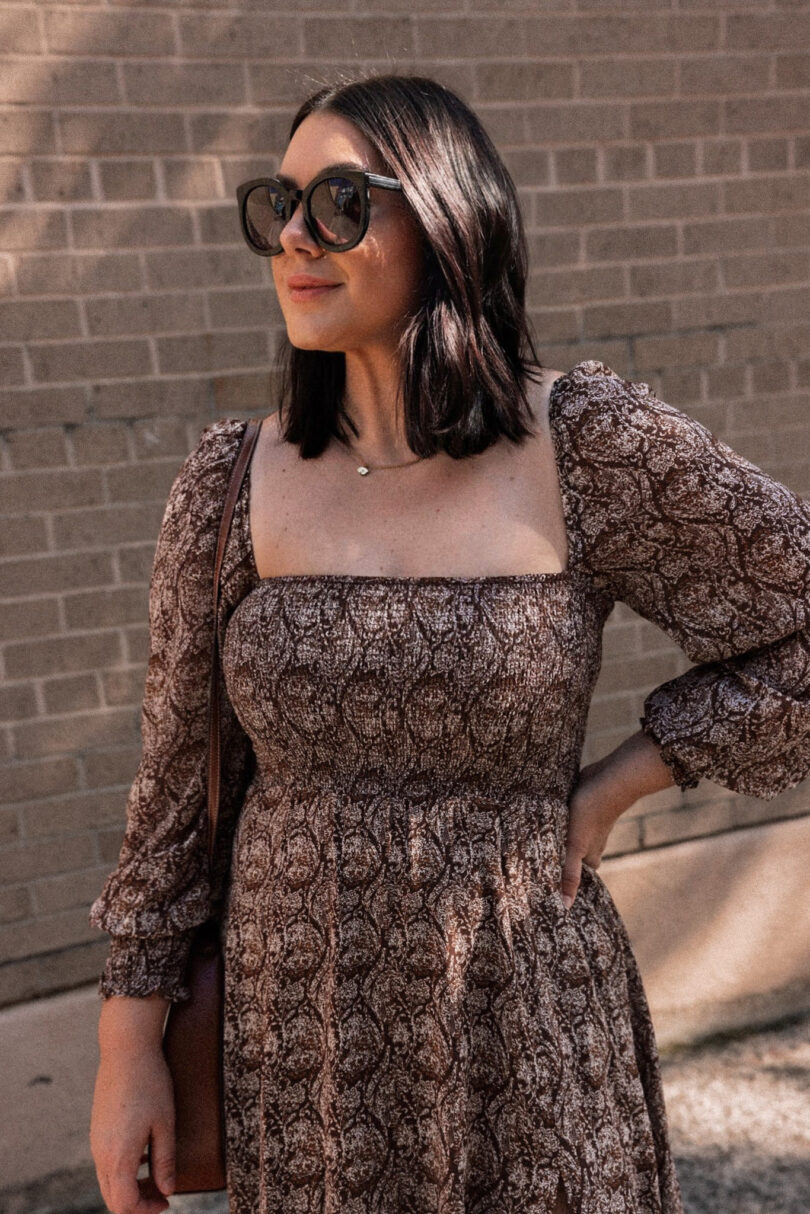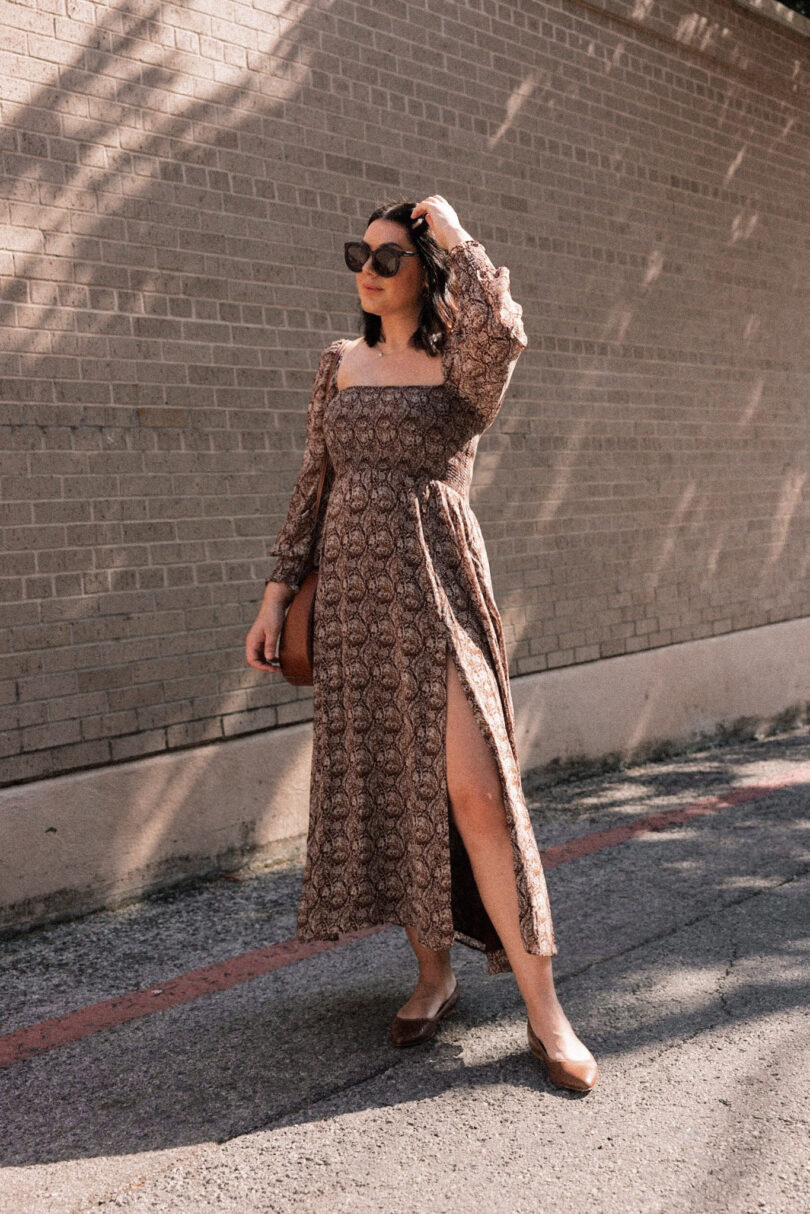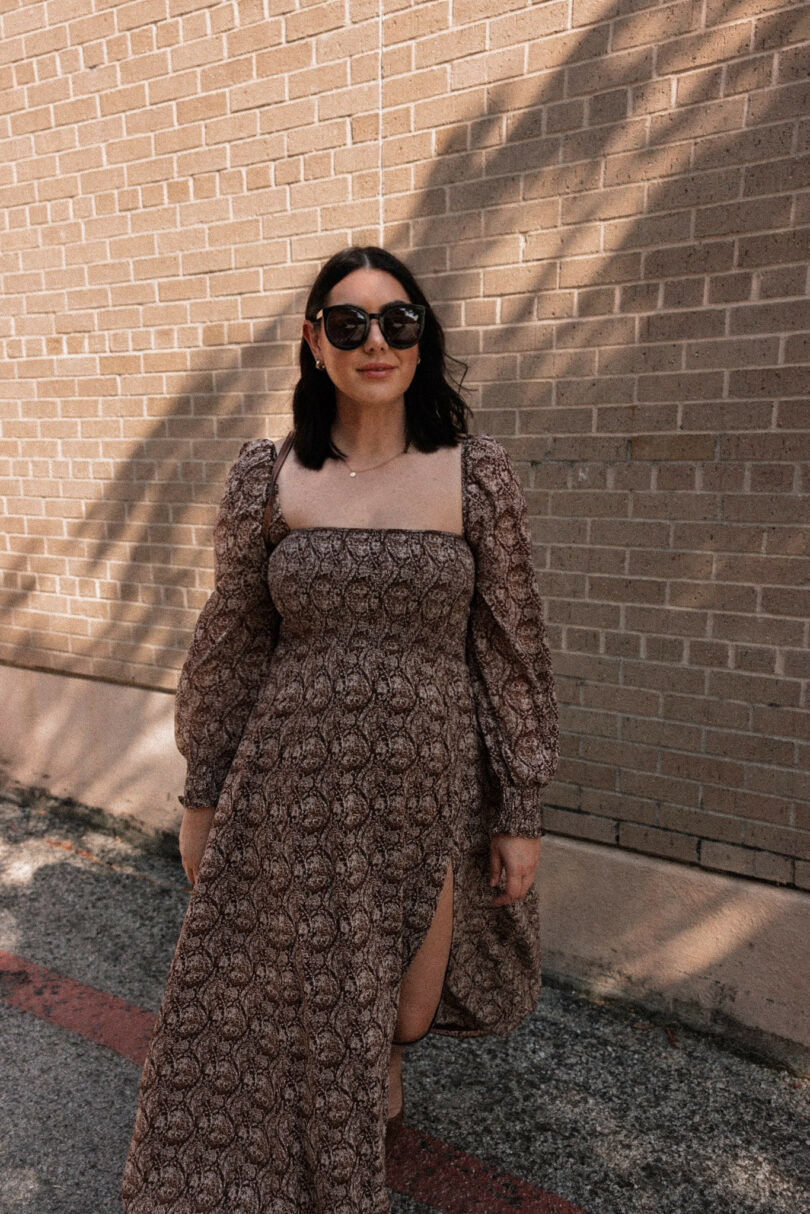 I can't wait for boot season to show, I mean we've got time over here but when the weather is ready, I AM READY. Can you imagine this dress with tall boots?? I'm literally salivating at this thought. But for now my ballet flats will do. This forever summer can get lost, to be honest. I'm so ready for fall in full force.
So this gorgeous dress is sold out at Shopbop BUT I've found it over at Few Moda in full sizes! I am in the large, fit is great for a 8/10. Find it here!
Maxi dress + tall boots are where it will be this fall. I've rounded up a few below!