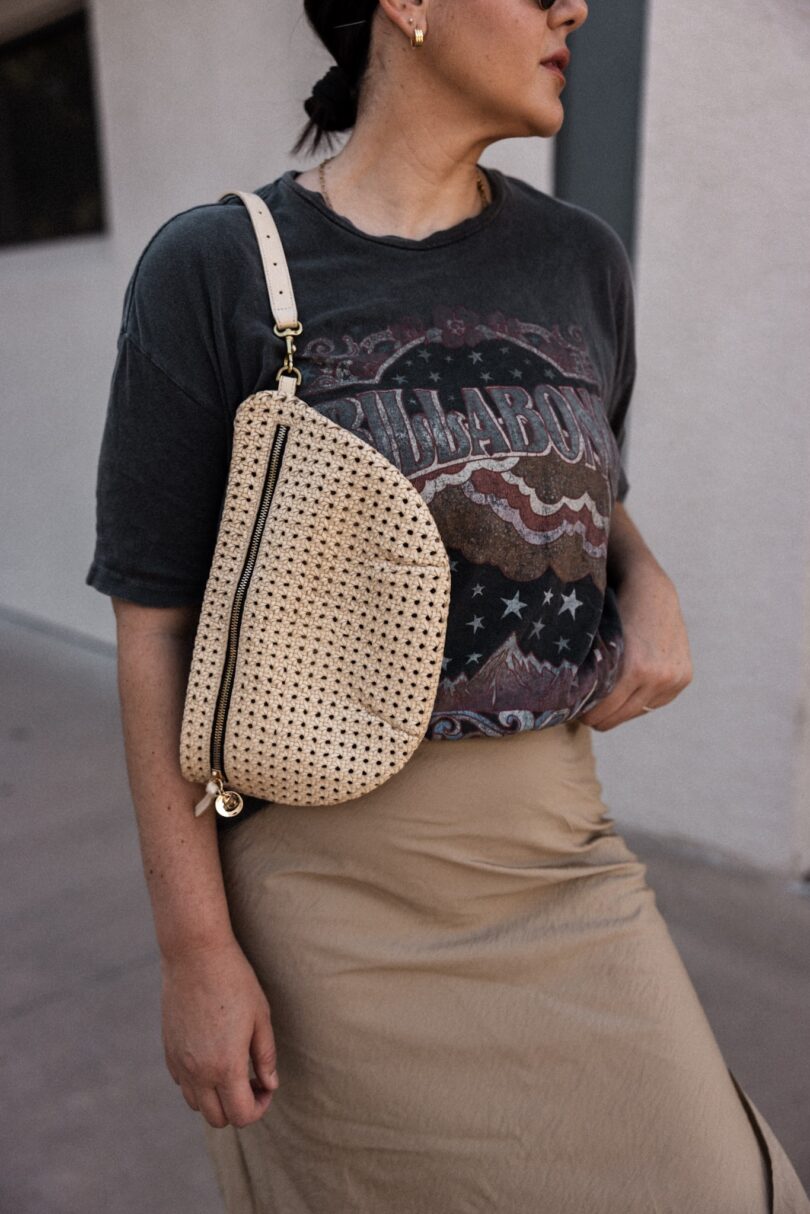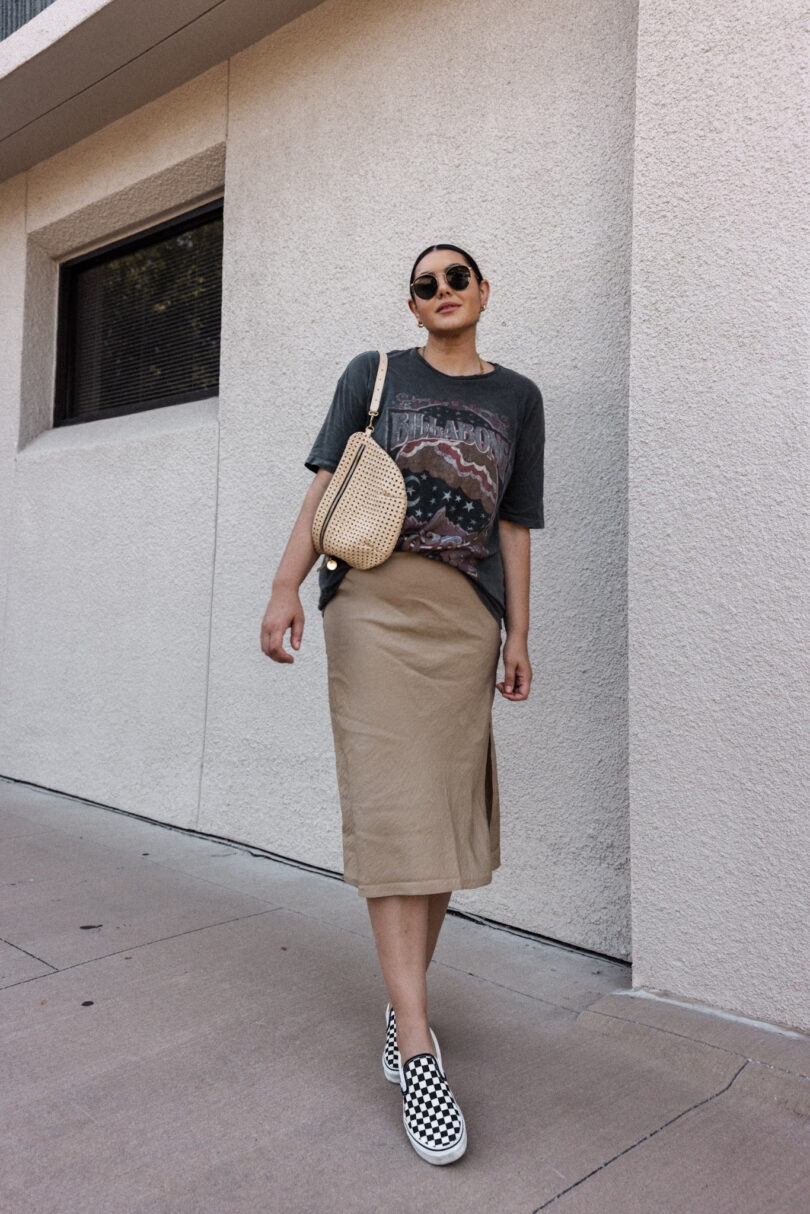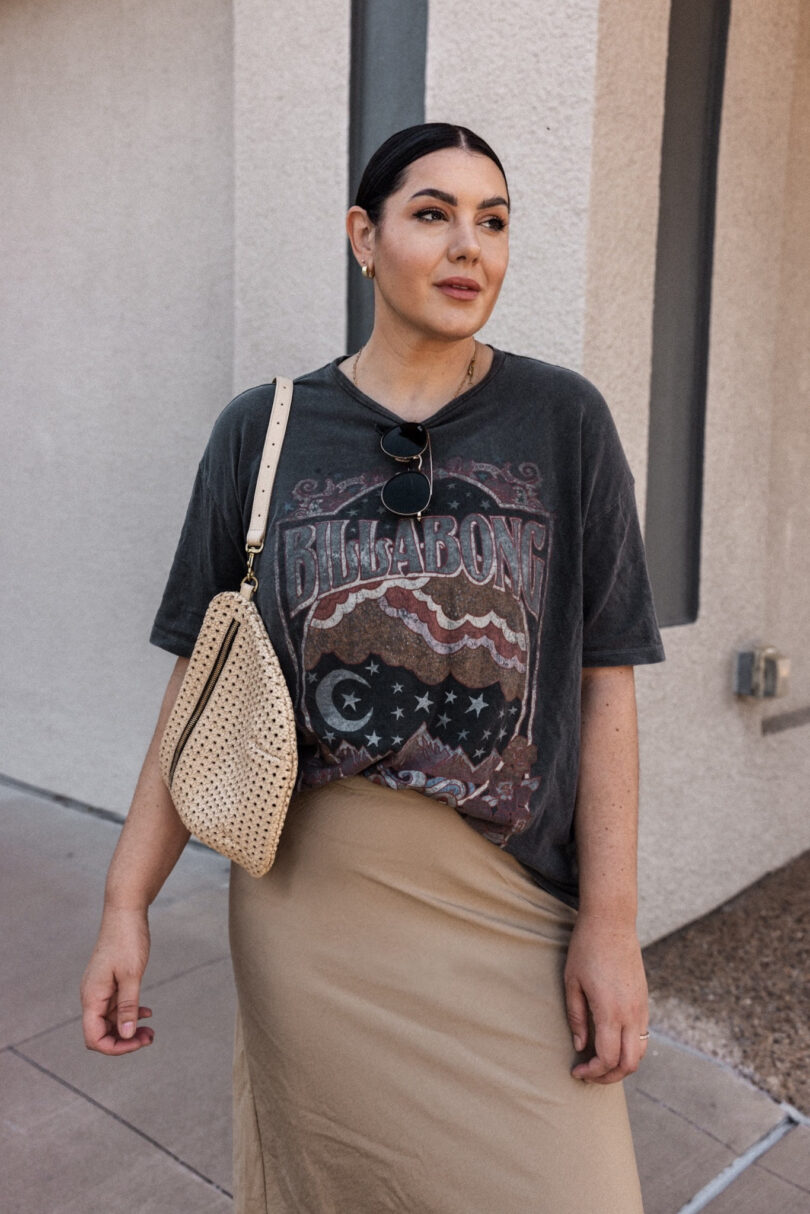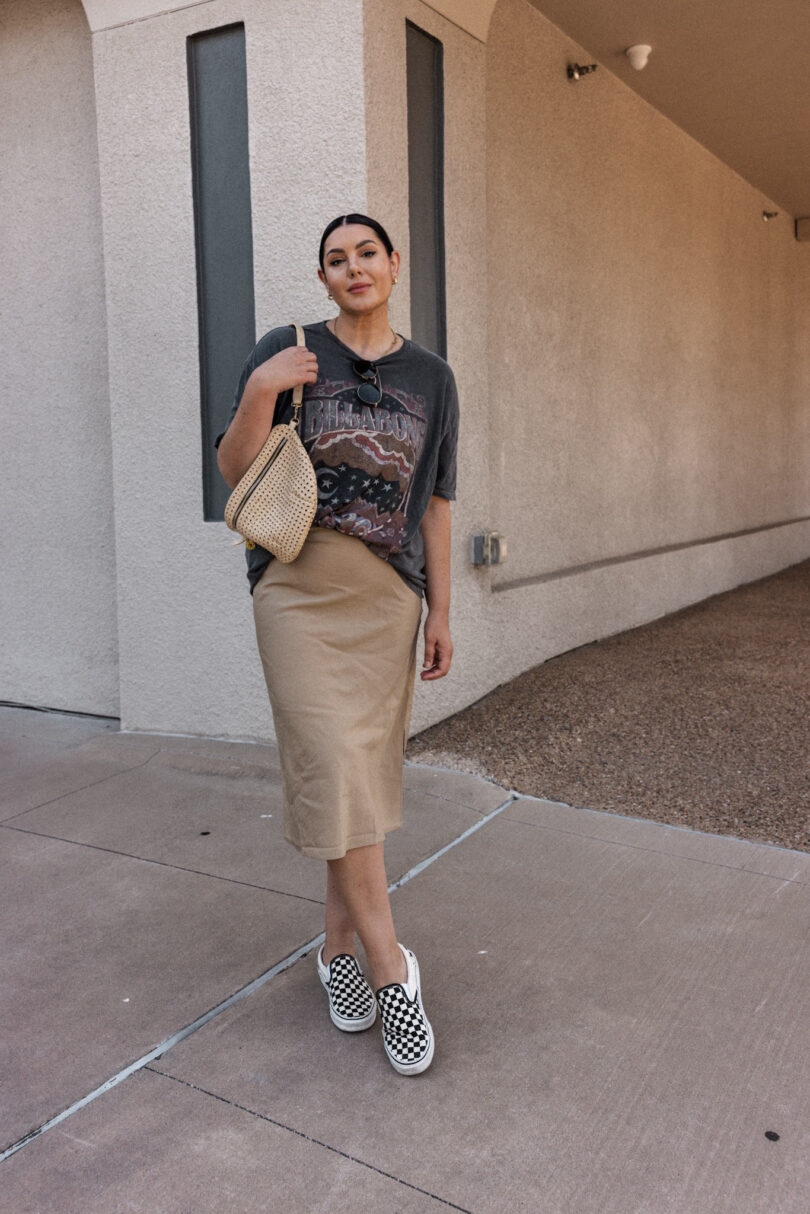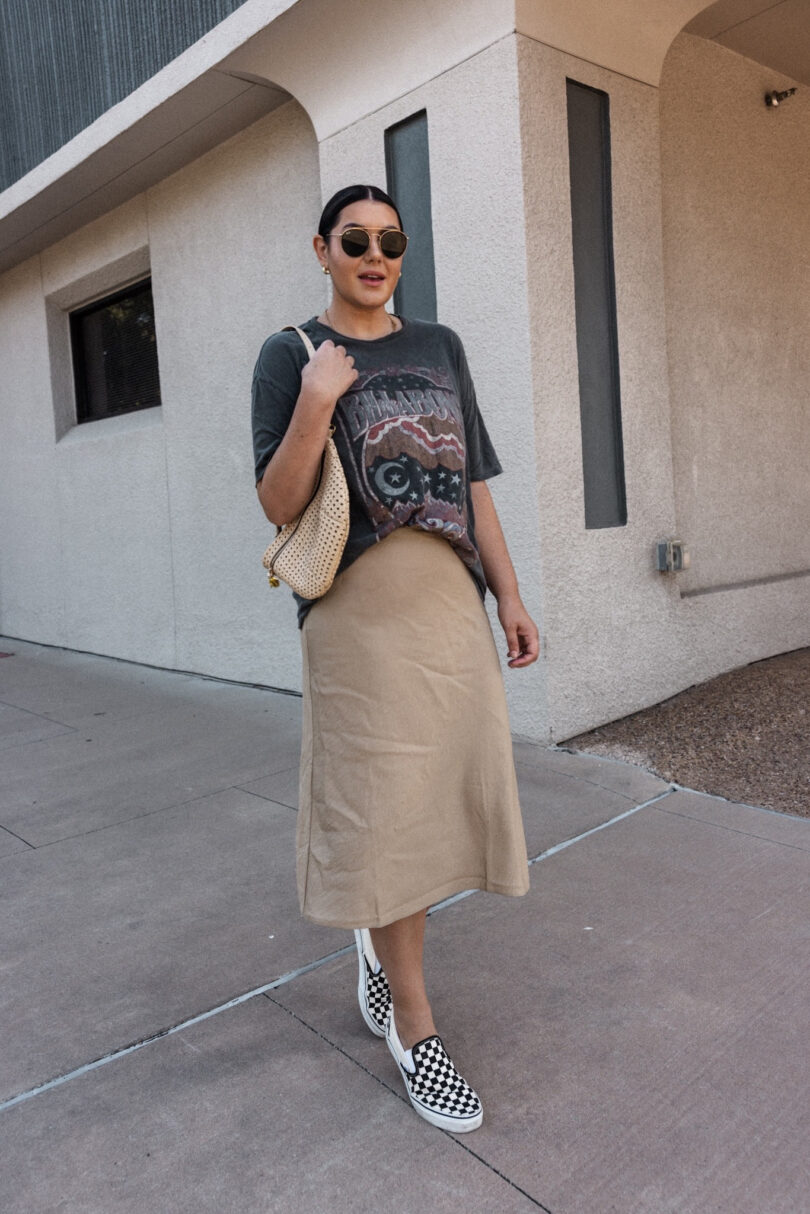 Happy Friday, friends! Is this not the most Friday outfit ever? If I were to wear this to an office job I would get side-eyed for sure. But toss a blazer on it and I feel like HR can't say nothing. Blazers solve all HR problems, didn't you know that?
I really wanted to give this slip skirt a try — it's from Madewell and it's a lot different than the slip skirts I know and love from J.Crew. (as seen here) It's a wrinkled texture, lightweight and overall just more casual feeling. Madewell is definitely the Skipper to J.Crew's Barbie. (That is if Skipper was an elder millennial… *winks*) Anyways, I was on the fence with this skirt because it's not much and it can be slightly tricky with this length. Yes a simple tank is always the answer, but I love a challenge so I wanted to see if a big ol' tee would work with this look. And Holy Mary Kate and Ashley, it sure does. I'm feeling very 2000s right now and loving it.
Now this skirt runs pretty true to size, I'm in the large here and love the fit. Not too clingy, not too fitted. Find it under $100 here — but not it's see through but it is not lined.
Find the Madewell Laynie Slip Skirt here.
As far as my big ol' tee goes, it's from Nordstrom last year. (There is a similar one here!) So it's not in stock any longer but lucky for you, lots of look alike are! I've rounded up some from Nordstrom, Target (graphic tees are 30% off right now), Shopbop and a plain oversized tee from Madewell below!
Shop Oversized Tees