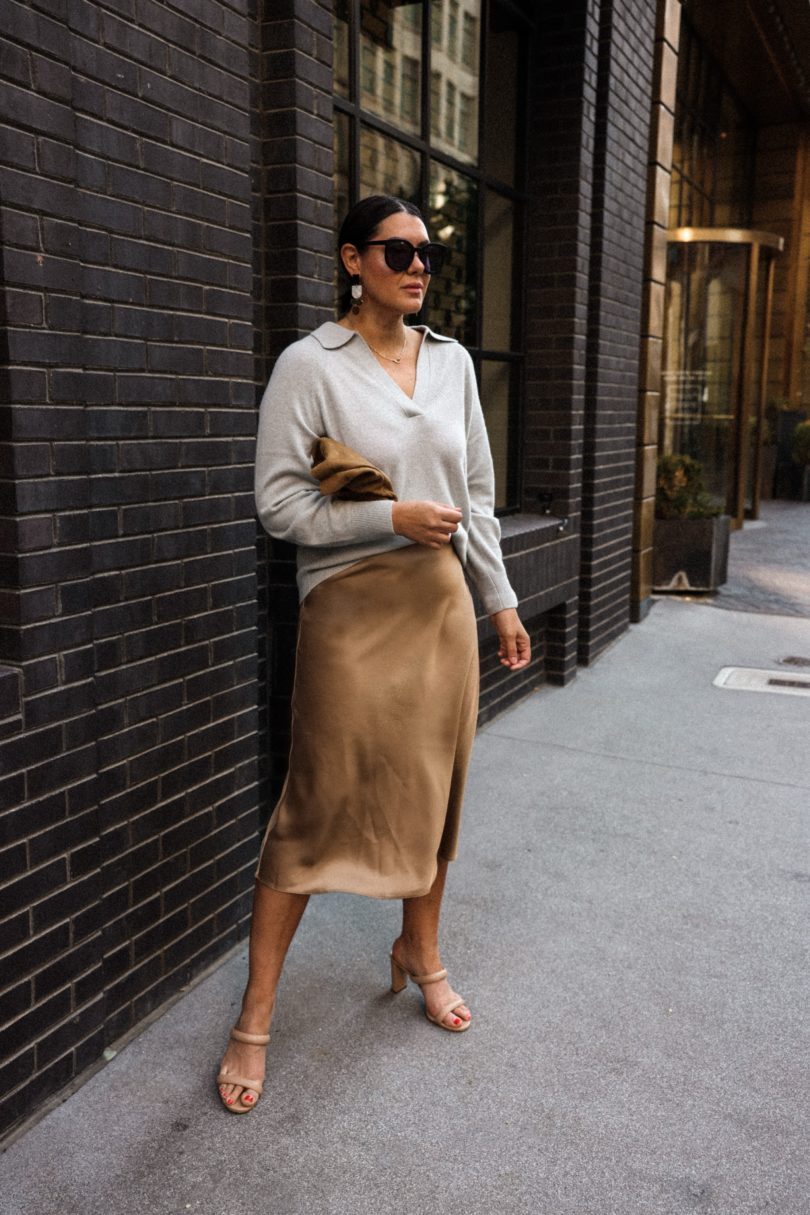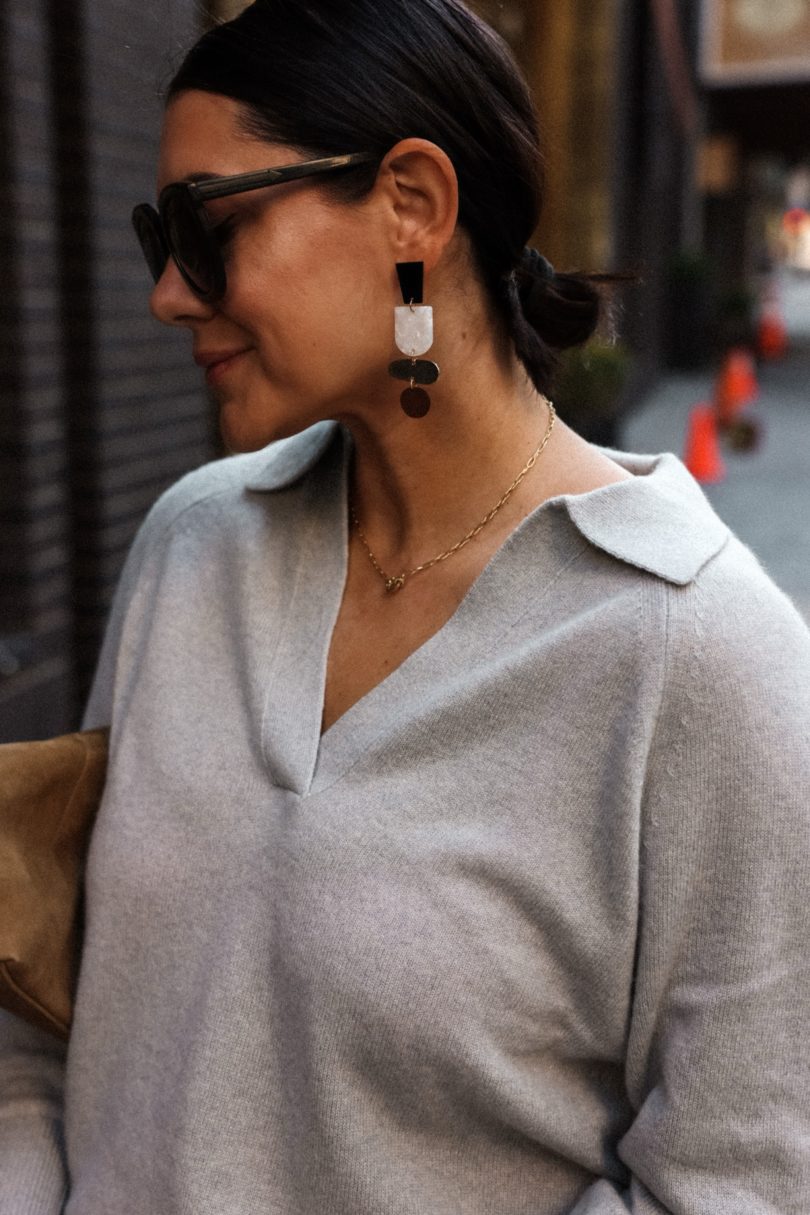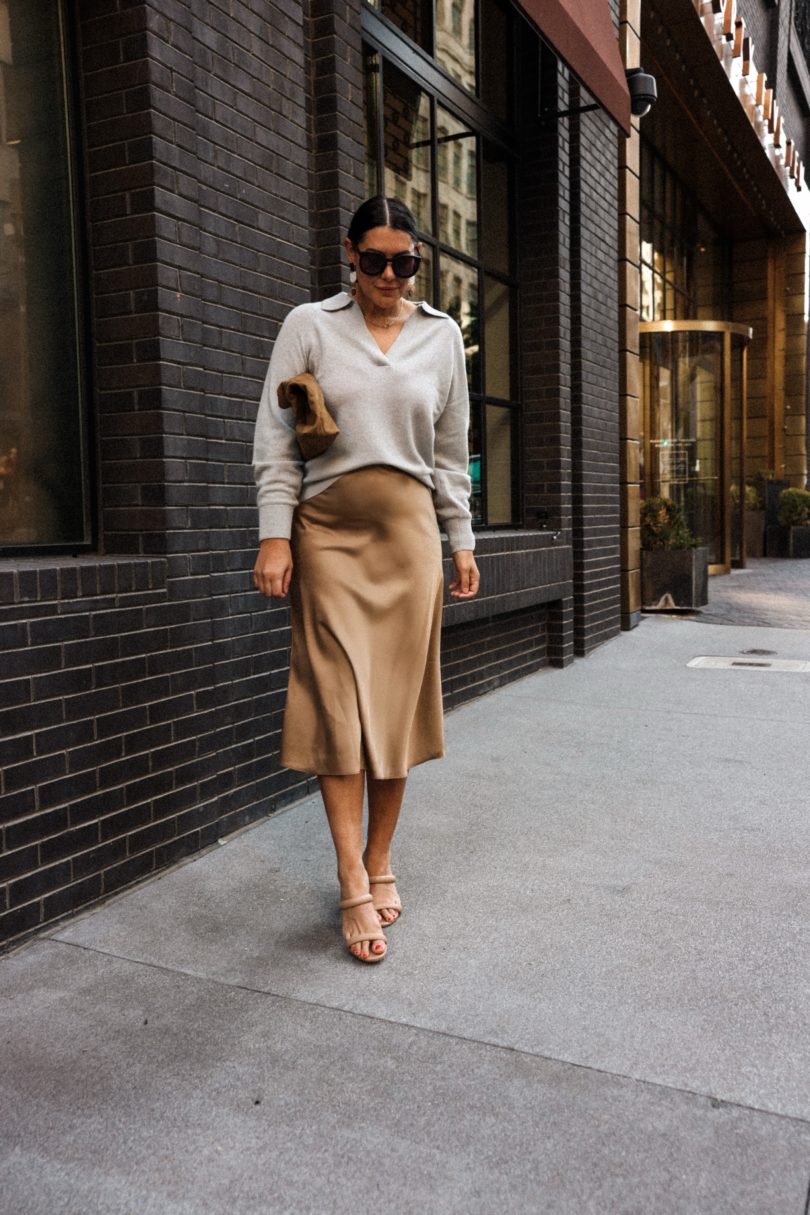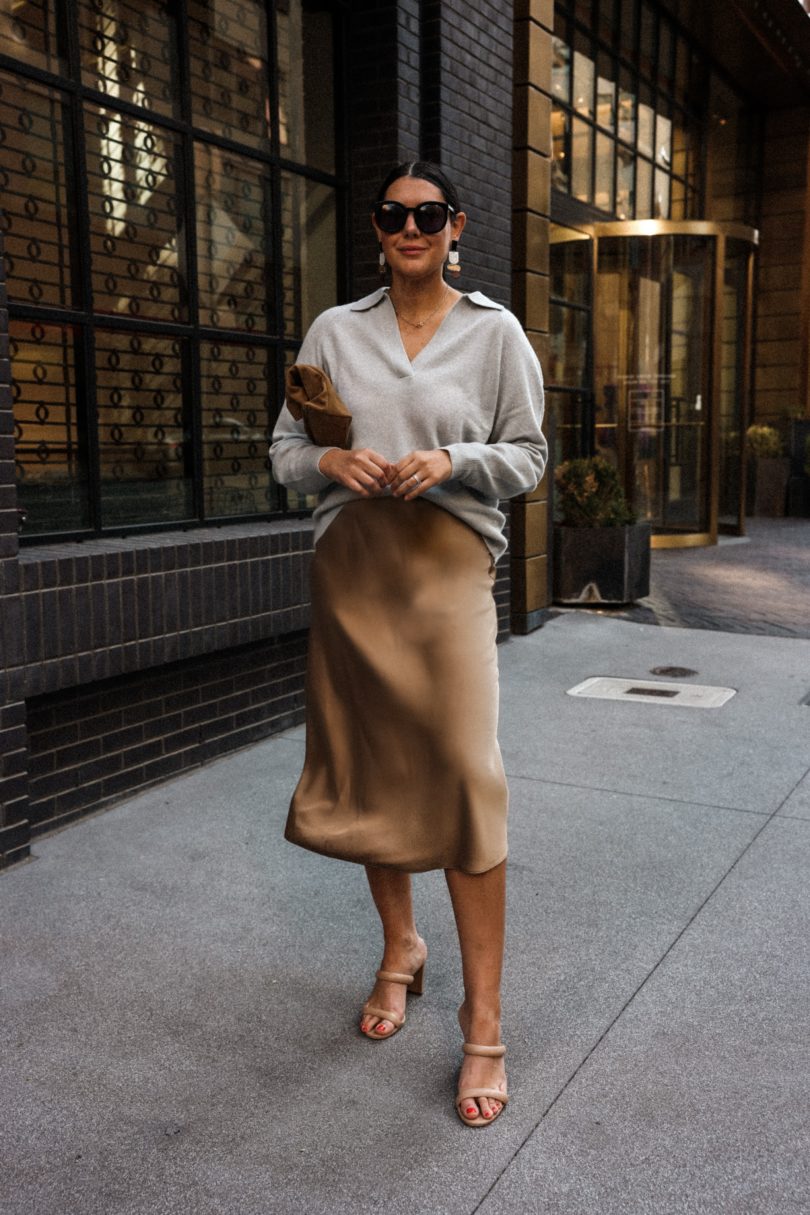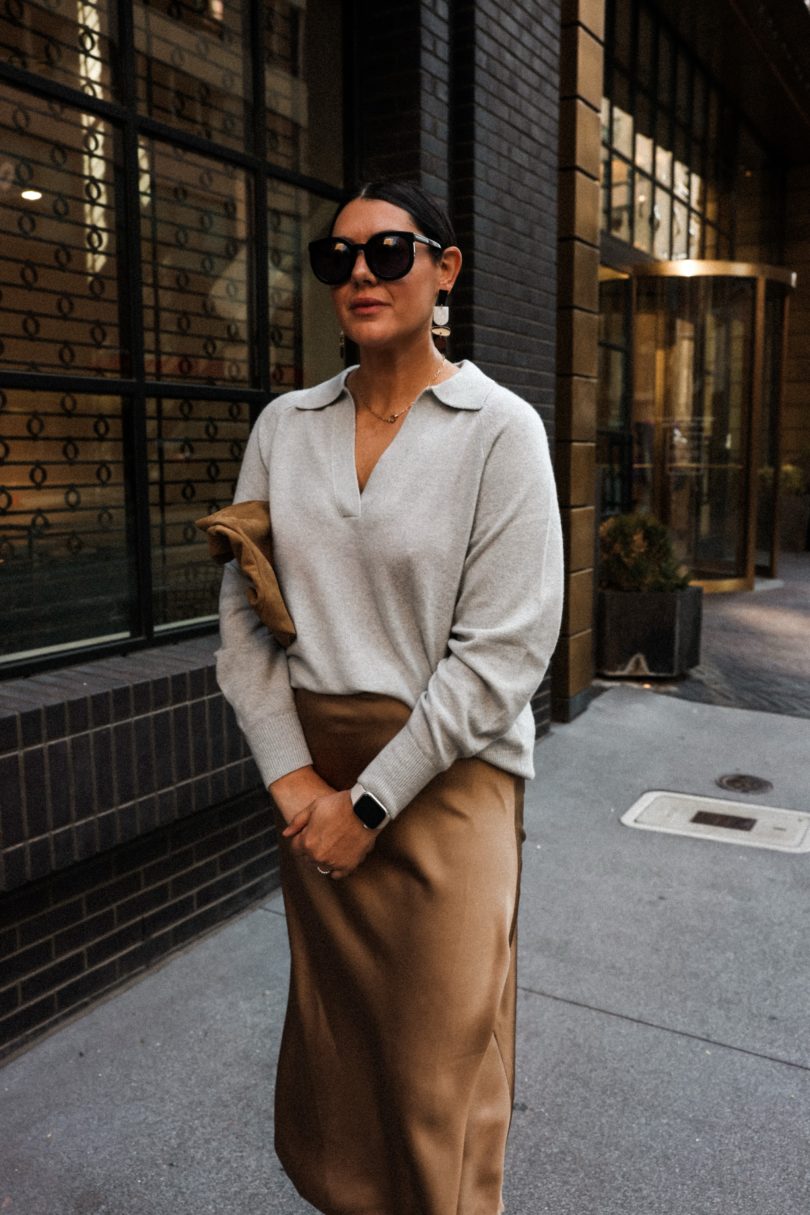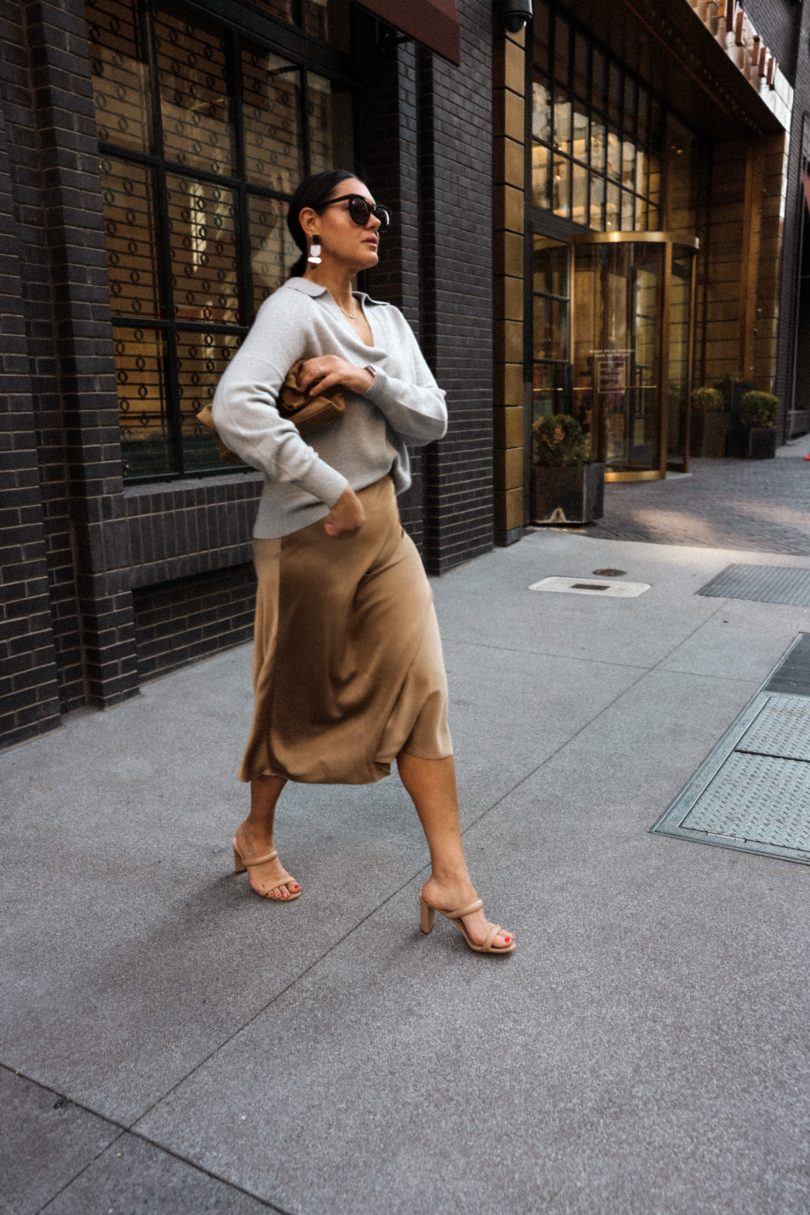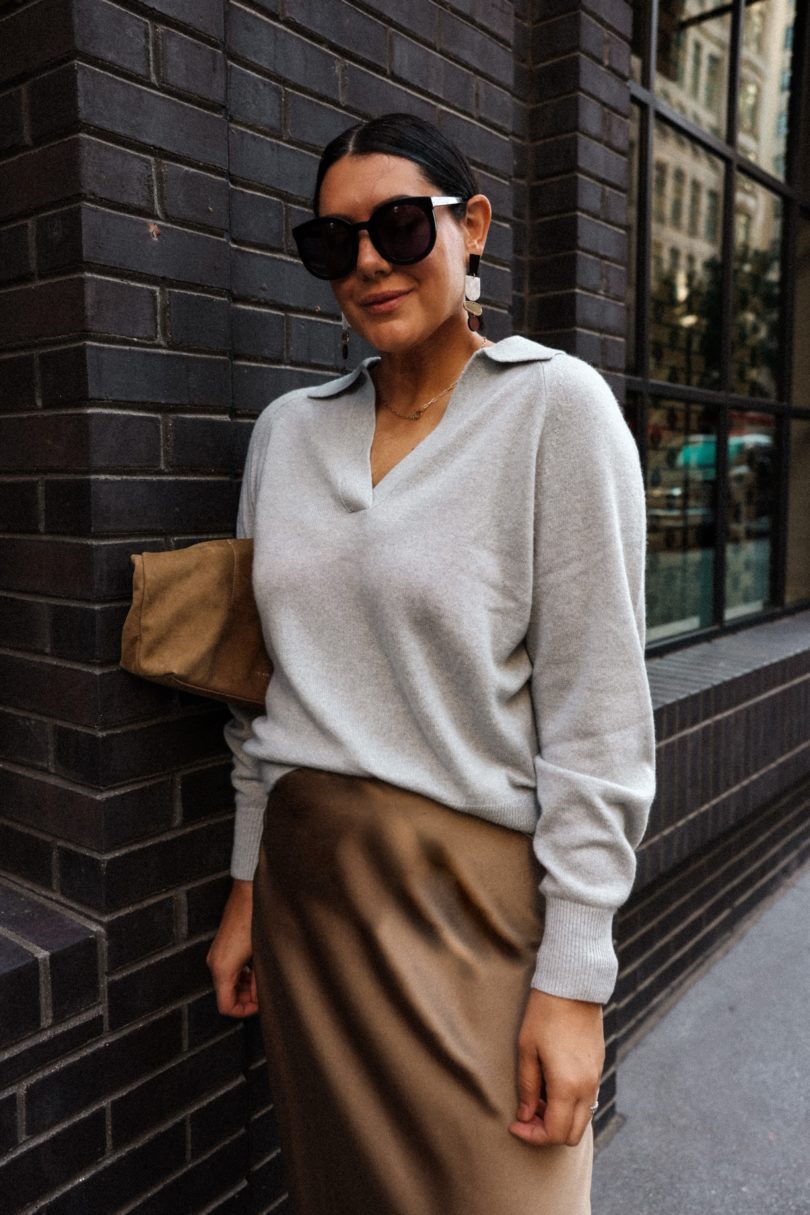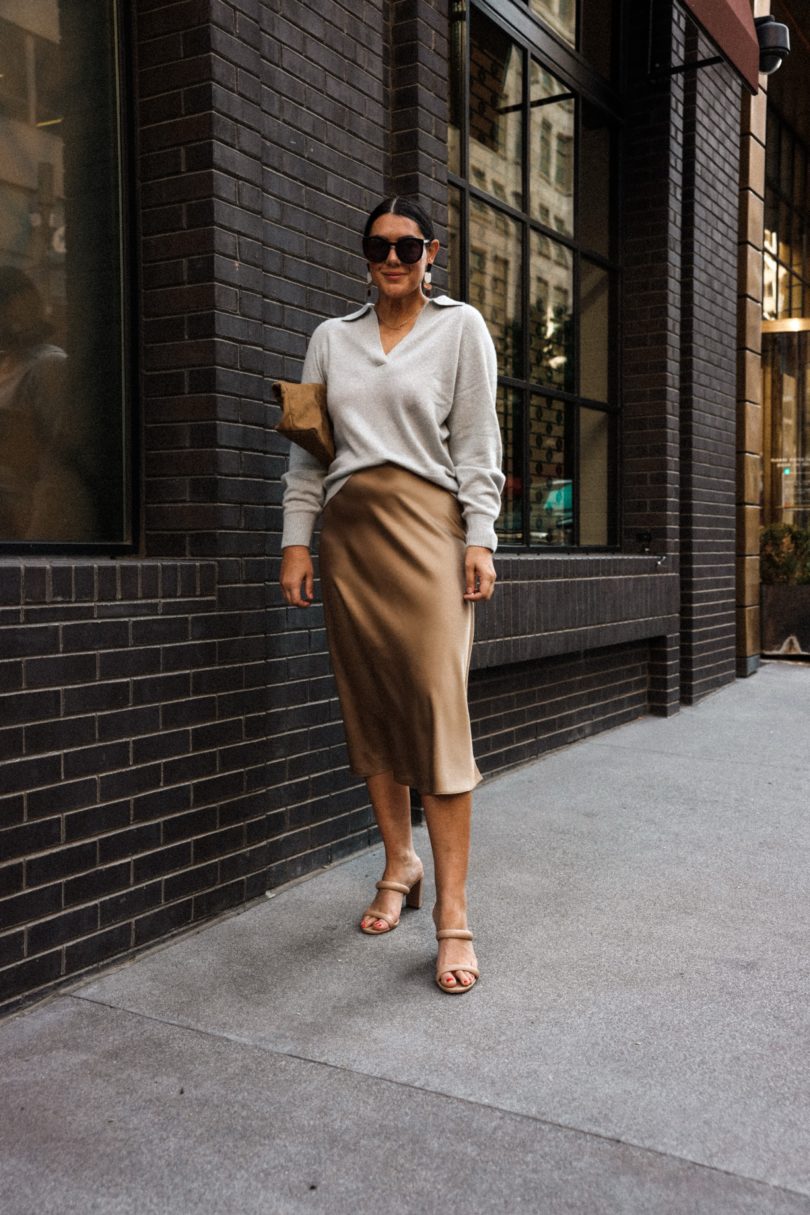 I saw this outfit in my head when I bought these two pieces separetely and when I put it on, I was not even one bit surprised at how well it worked together. Don't you love when that happens? A vision truly coming to life. Of course, two neutrals coming together to create one cohesive look isn't too far of a stretch for the imagination. I mean you just can't go wrong with camel or grey…and together? They are dynamite.
Also yes I did — on purpose — find a gold background that matched my gold skirt perfectly. Thank you for noticing.
I am in the medium of this gorgeous sweater and it runs TTS. You can find it here! I am in the large of the skirt but don't size up! It runs TTS, this one is just a touch too big so keep it true to size. Find it here.