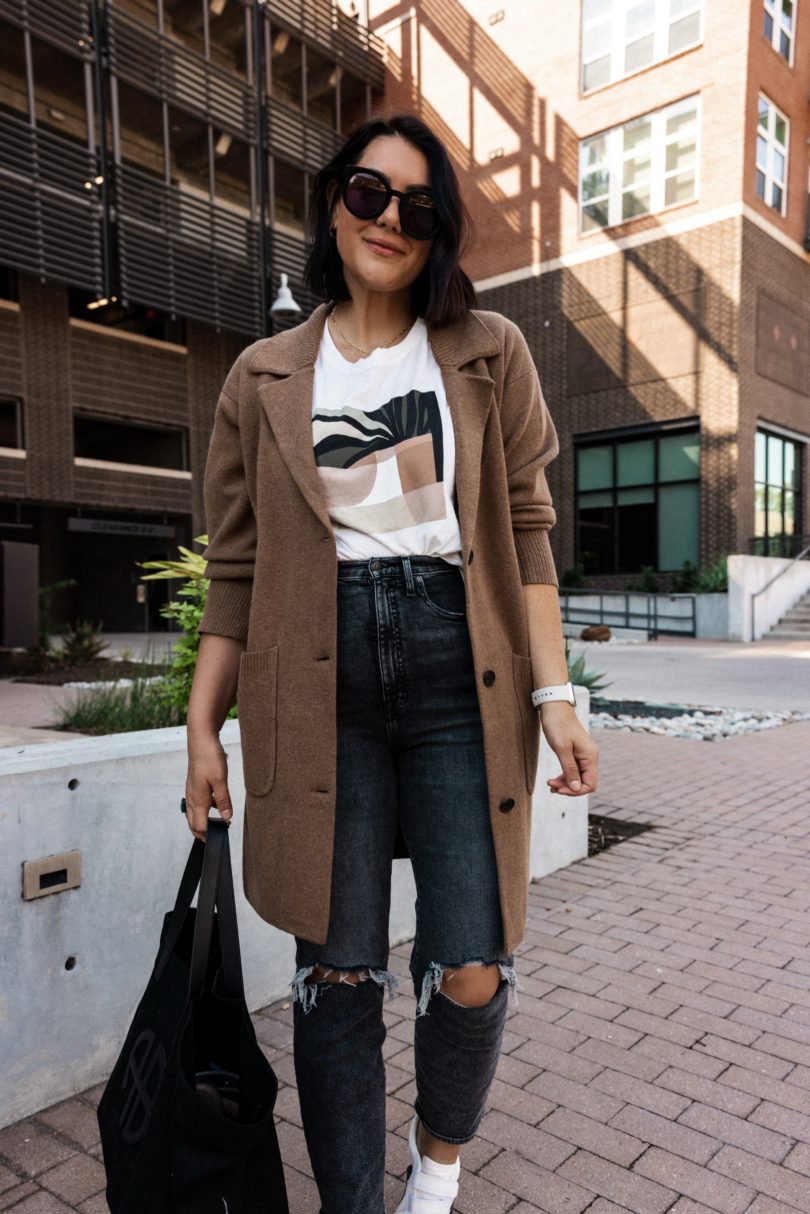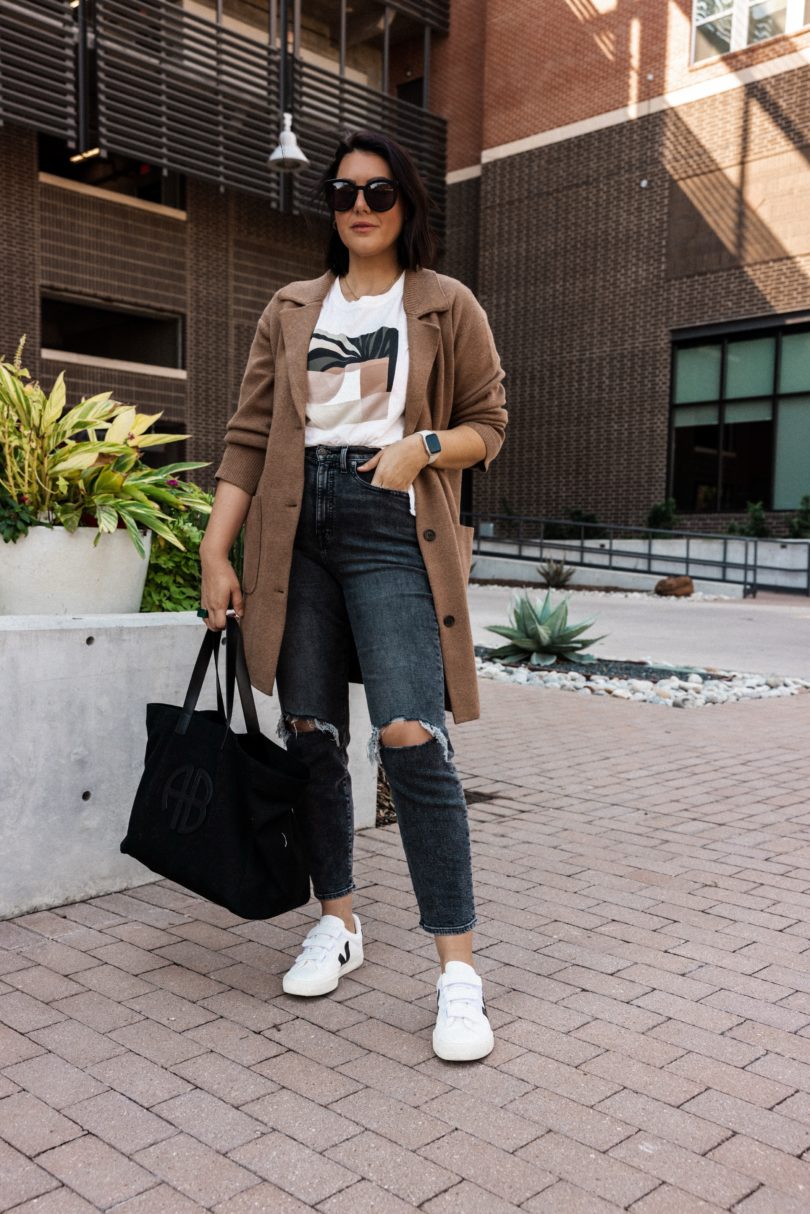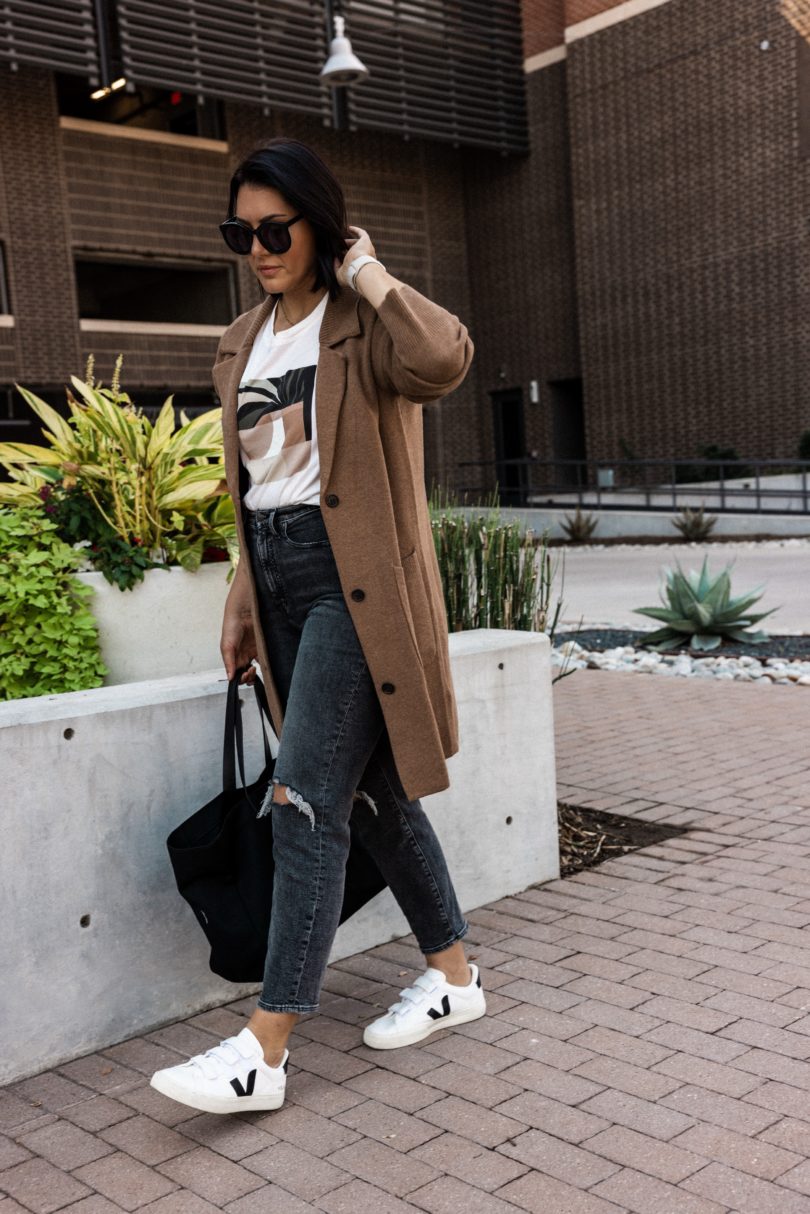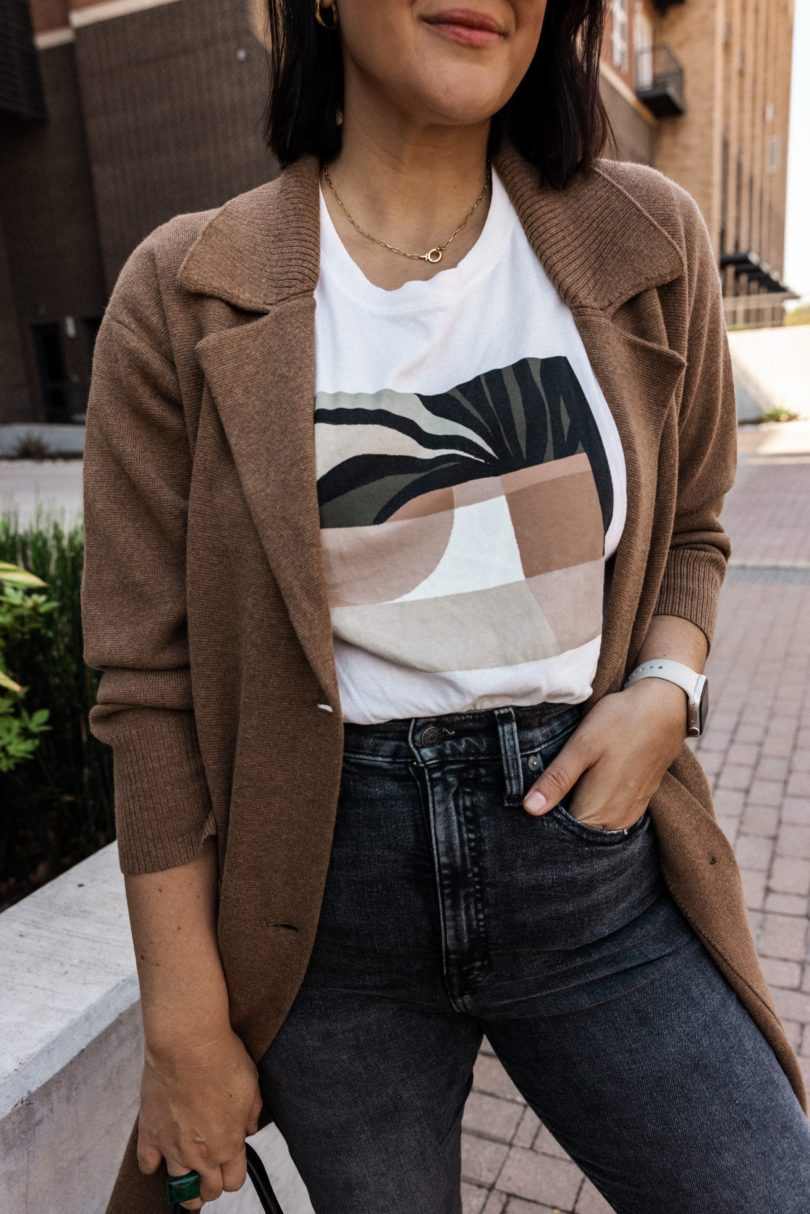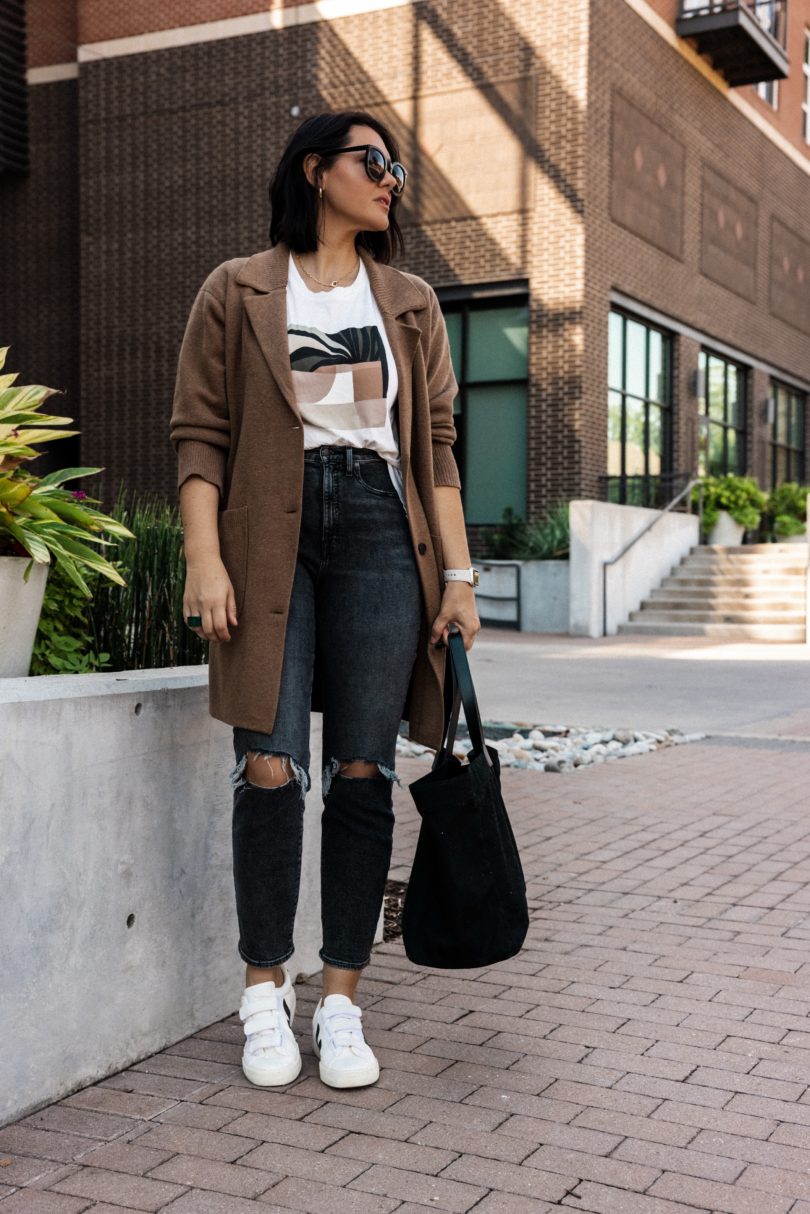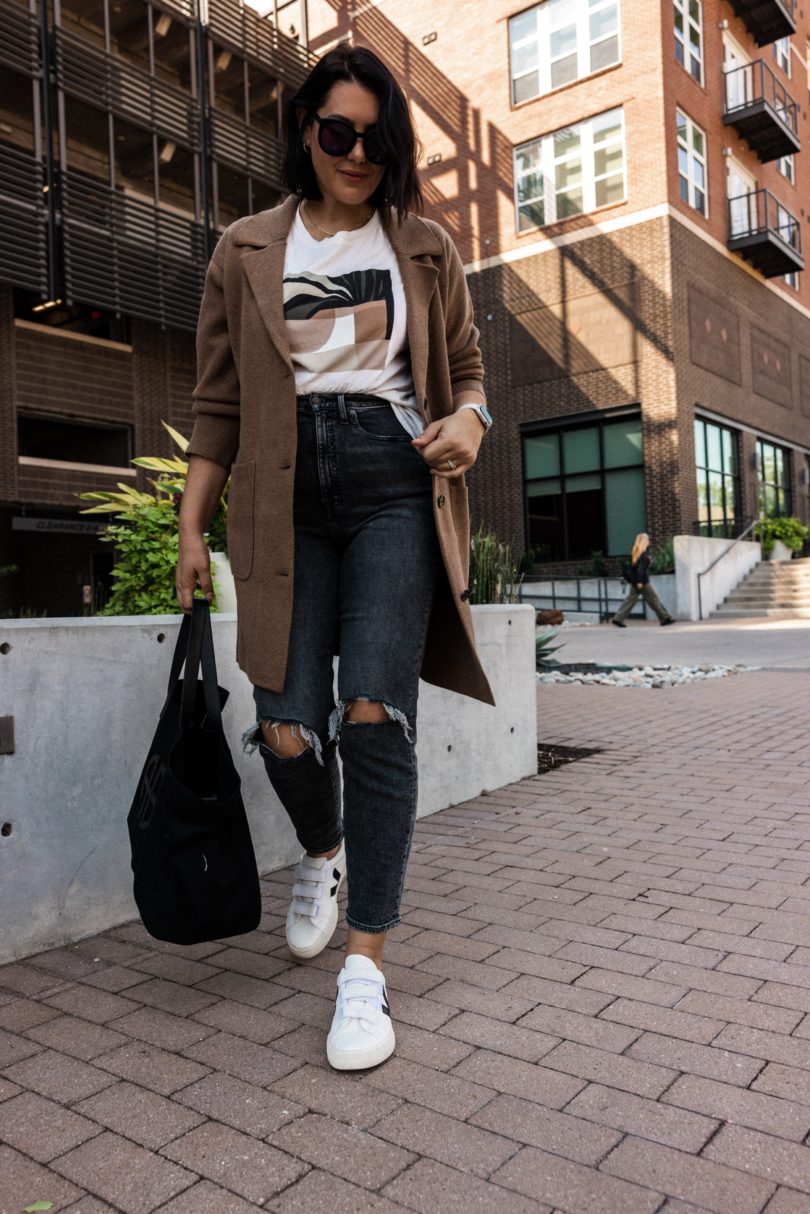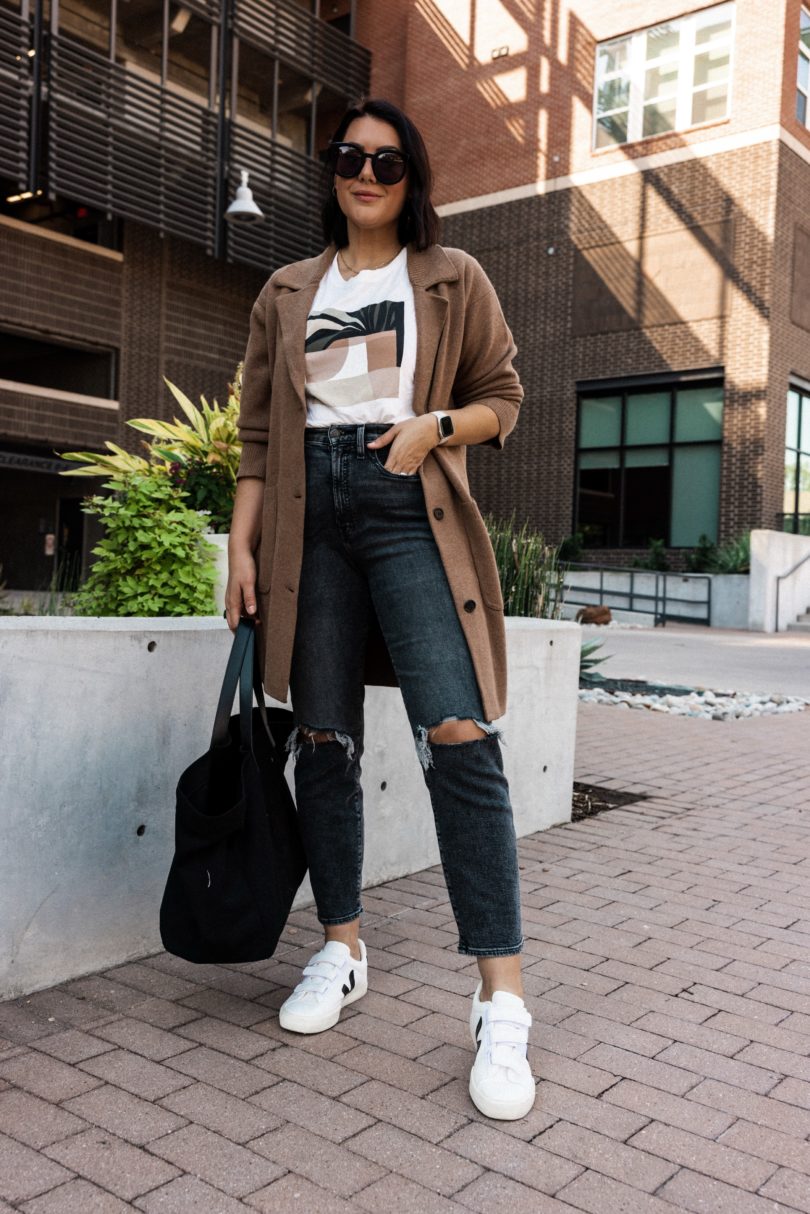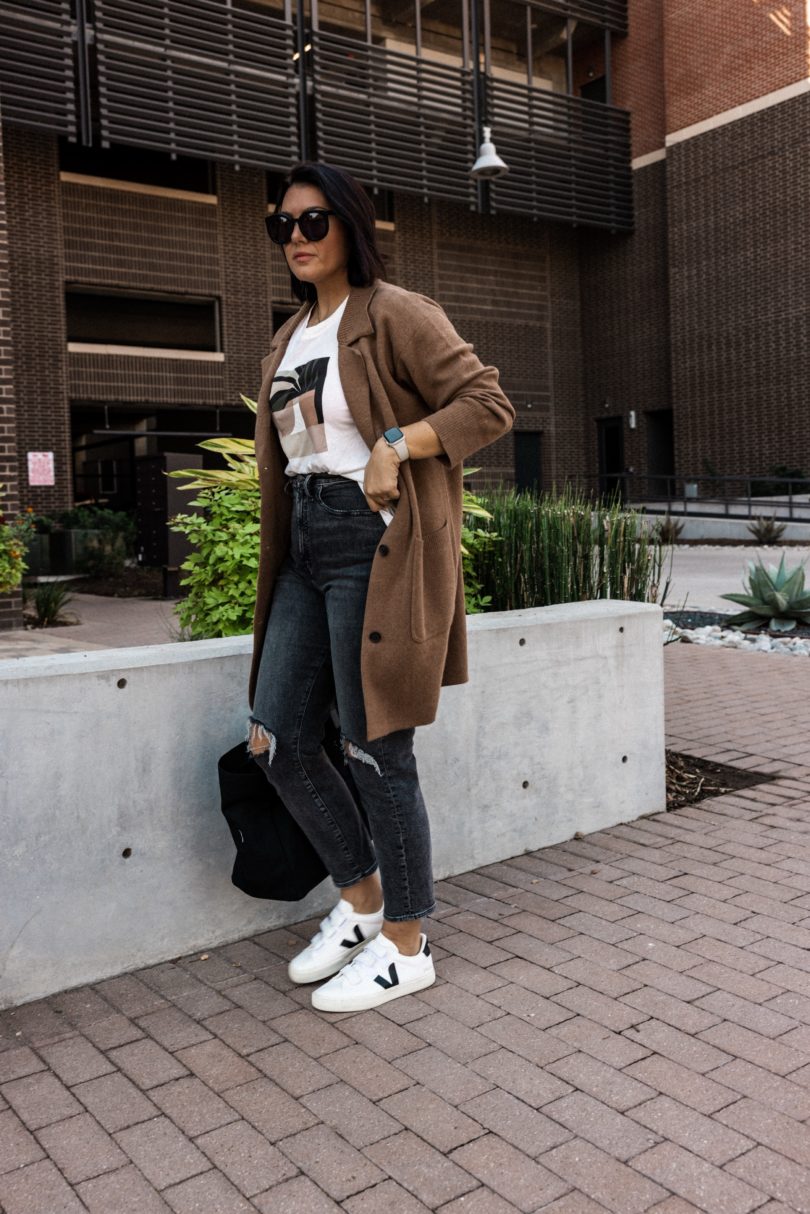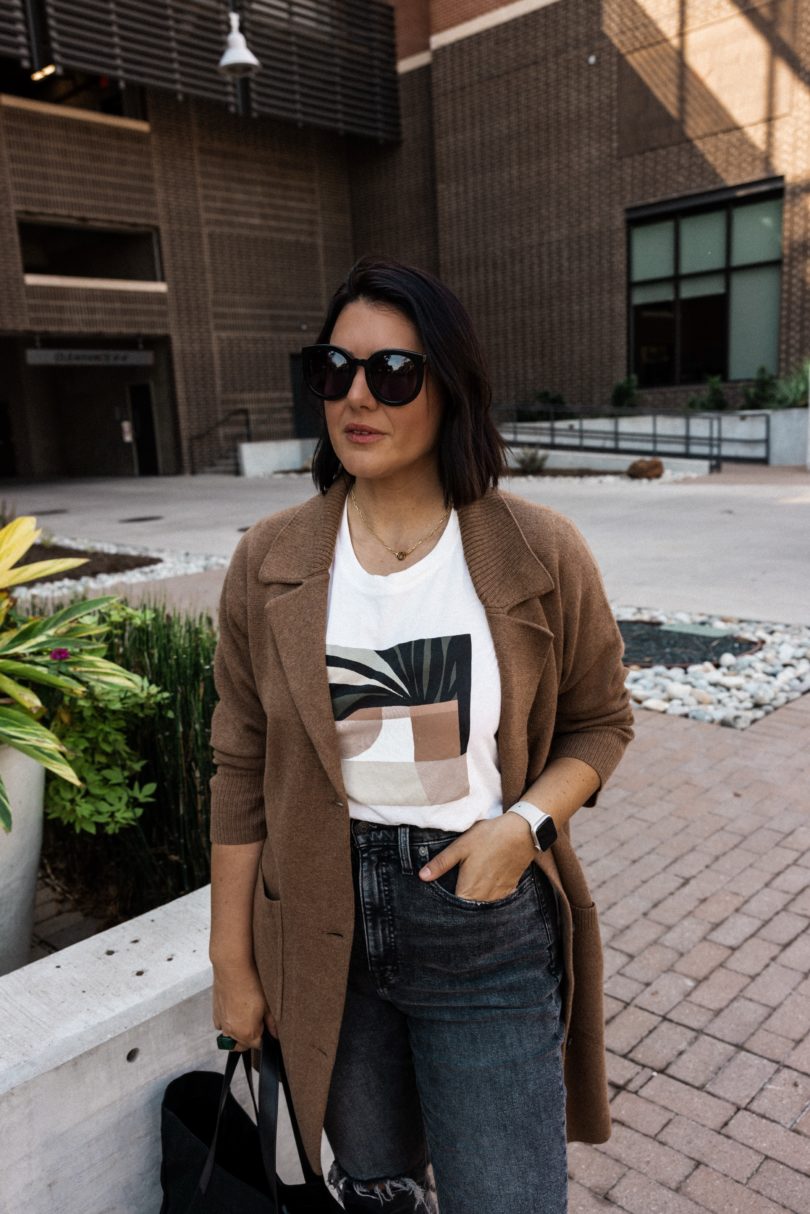 I thought I'd ease into this week with a nice simple outfit that just happens to be on sale. That's right my jacket is on sale with an extra 50% off (cue shocked face), my tee is on sale with an extra 25% off if you purchase over $100 at Madewell and same for the jeans! I feel like everything is on sale right now, right? It's like Retail Oprah is over here saying you get a sale and you get a sale! (*looks under chair for a coupon code and cue shocked face again*) And I will gladly take it.
I'm sure I'll post about the Madewell sale later this week but I thought I'd mention these jeans and this tee since they are two of my favorites. Find the tee here — I'm in the medium, it runs generously. Use code GOSPREE at checkout for the Madewell sale.
Find my very favorite jeans currently right here! They loosen with wear. I'm in the 29.
Also what's the difference between this sweater jacket and this one I posted here? Well, not much except color, collar and length. This one has a collar and is more of a warm brown instead of a deeper hue. If you like a longer length, this one is your gal! If you like a more classic, blazer like fit then go for this one here. Fit is generous but overall, true to size. I'm in the medium.
More Tees Please