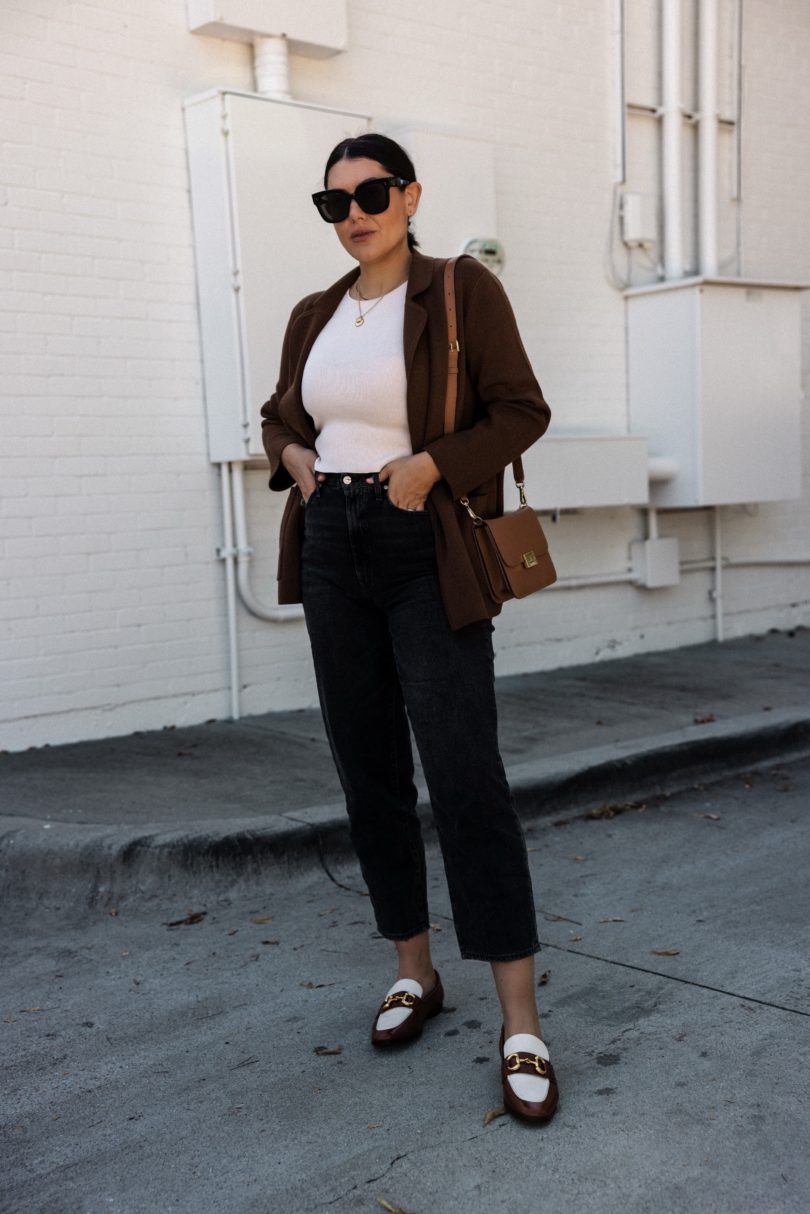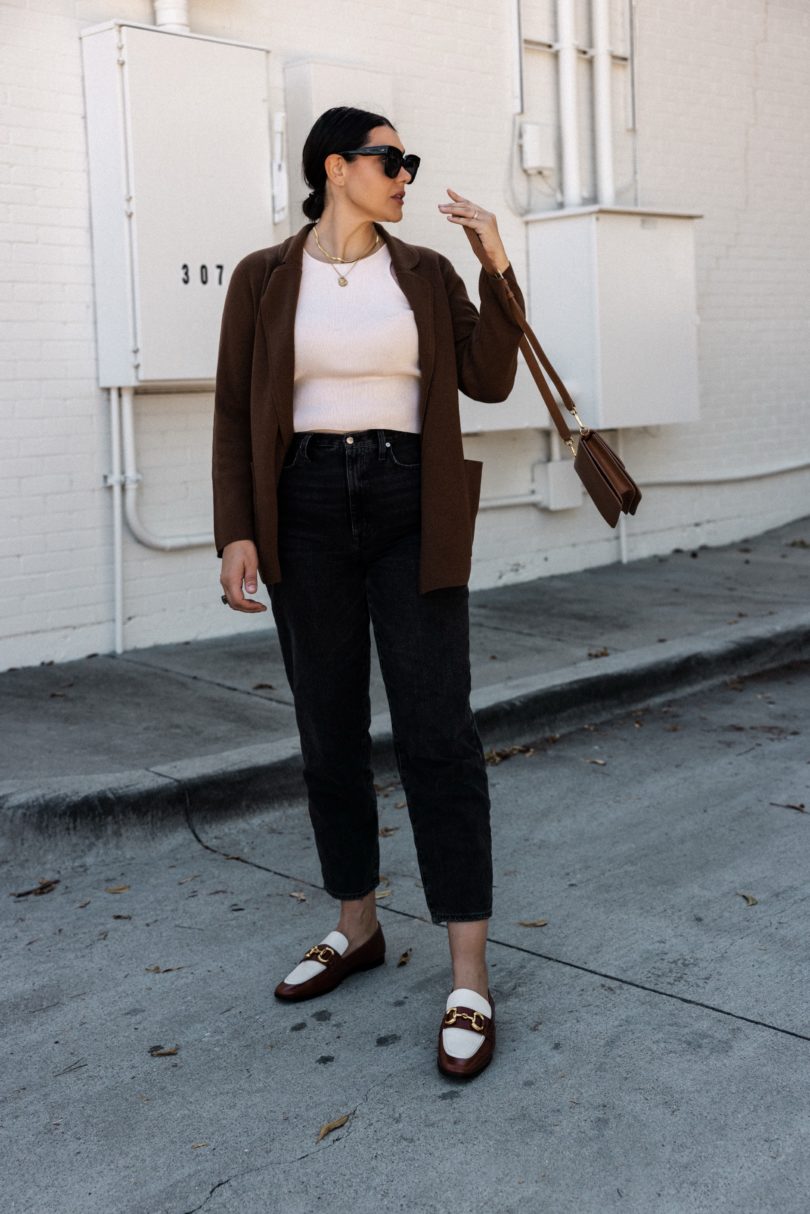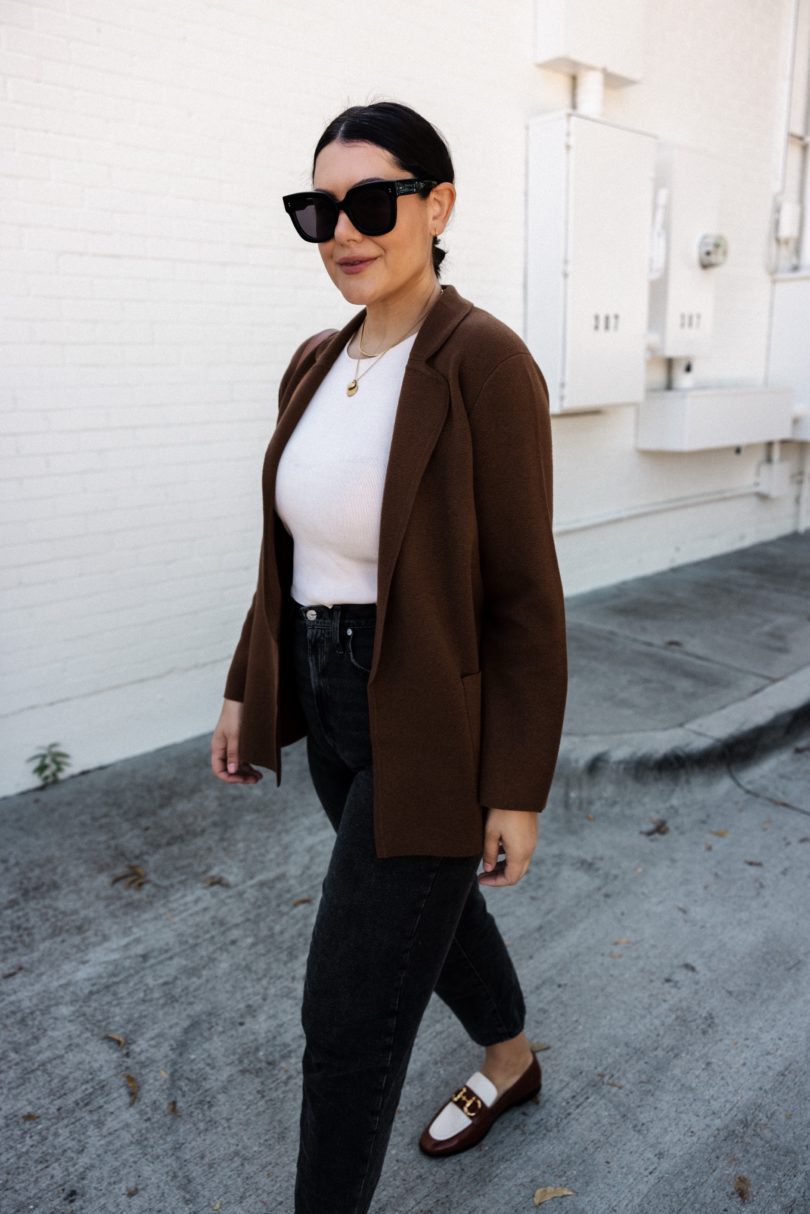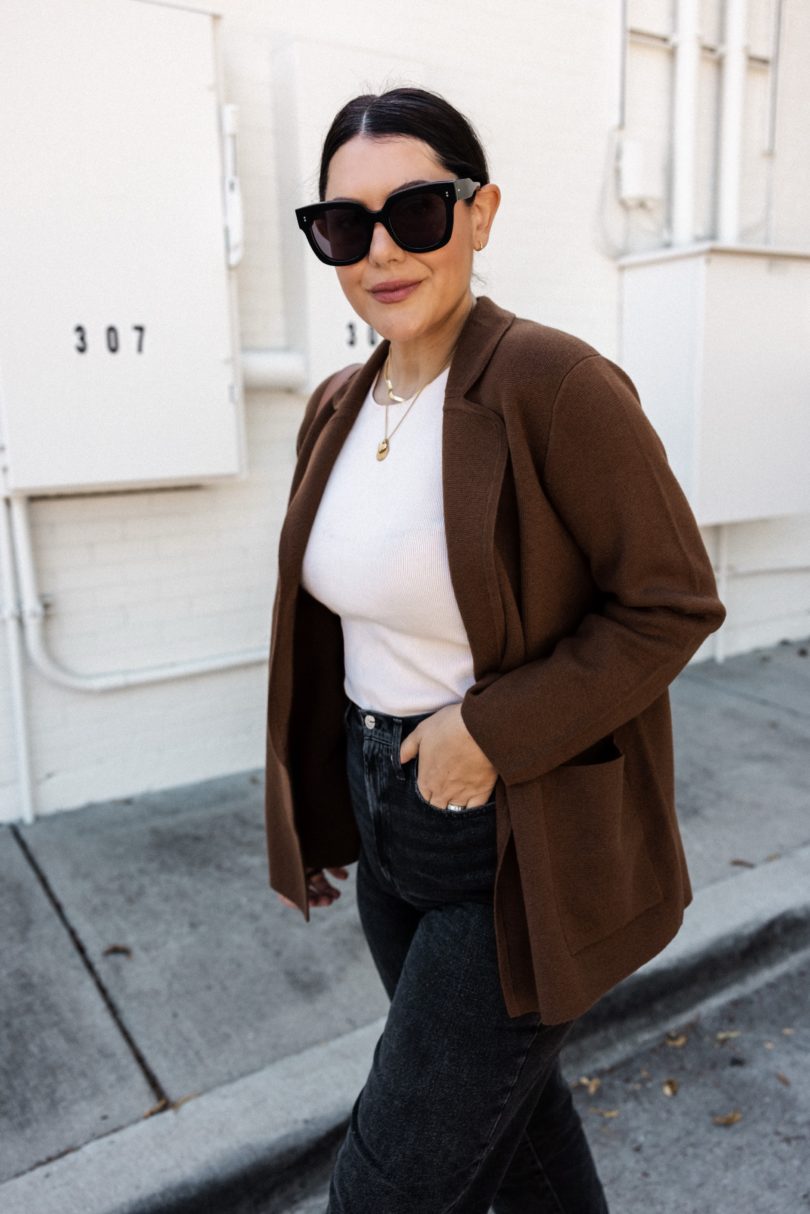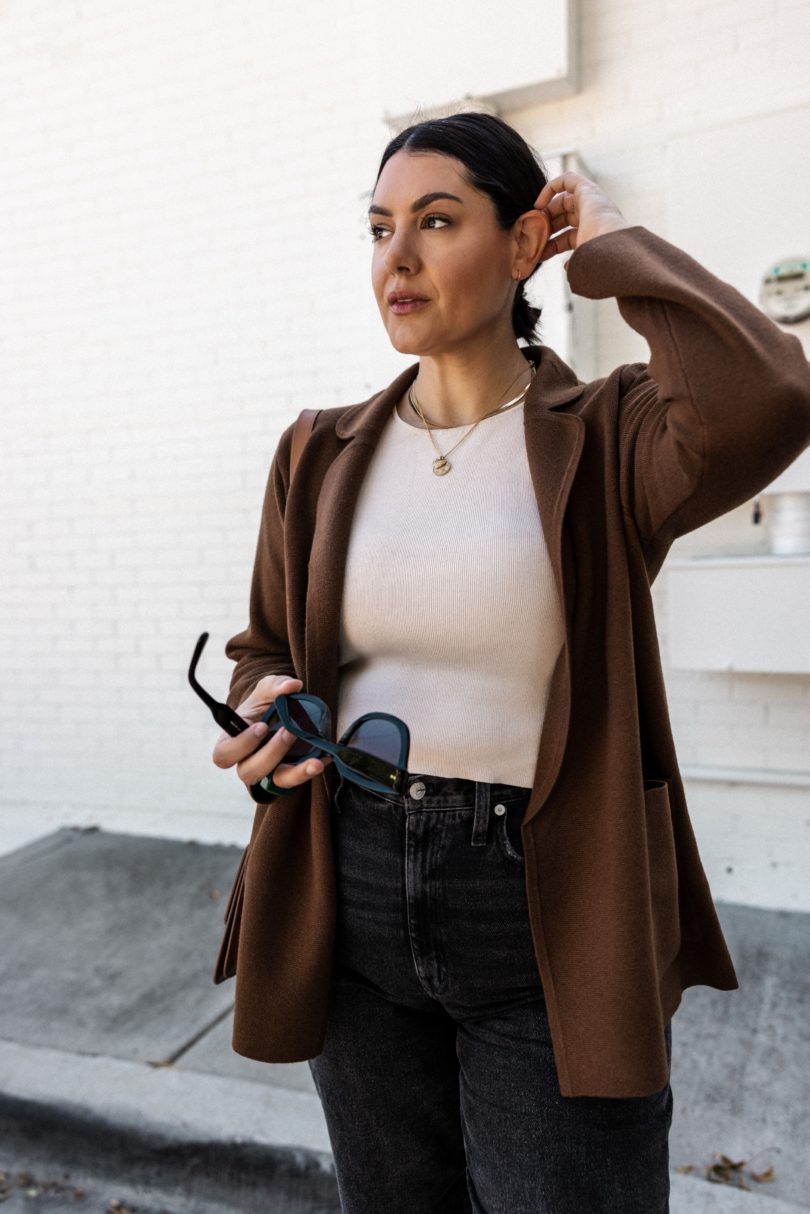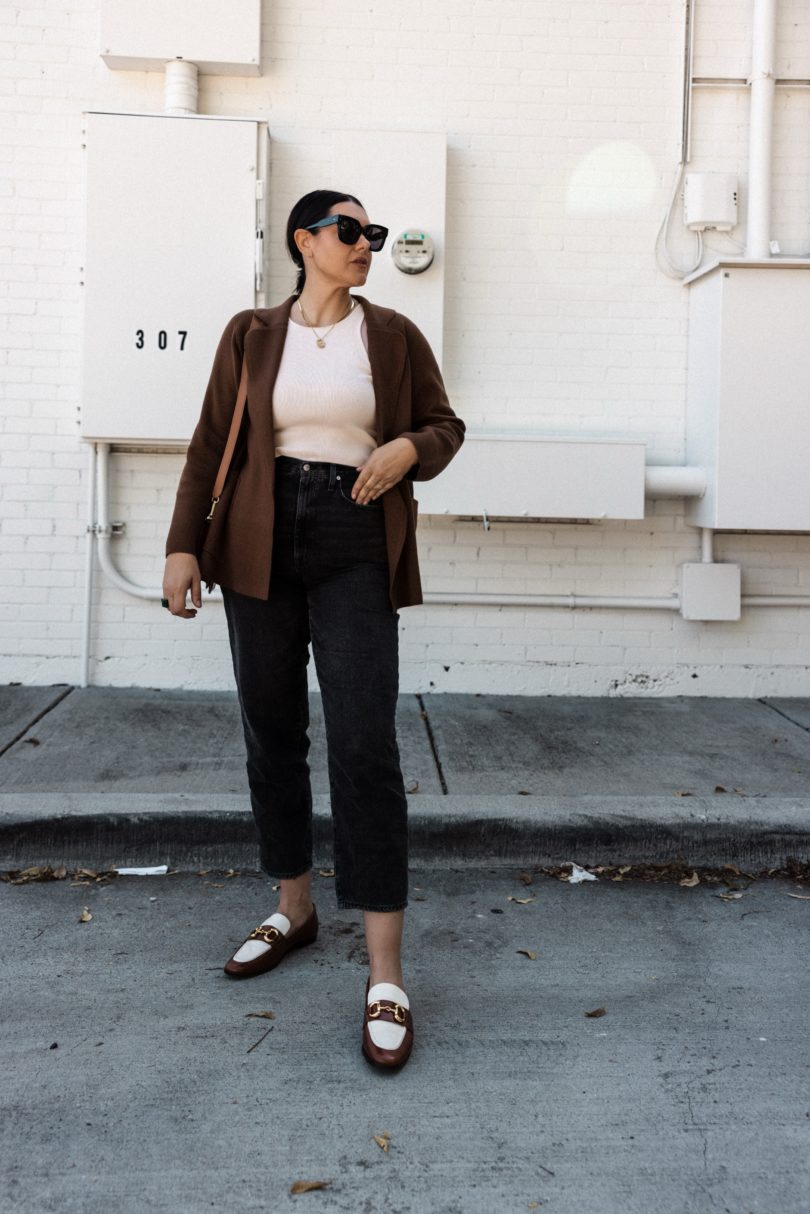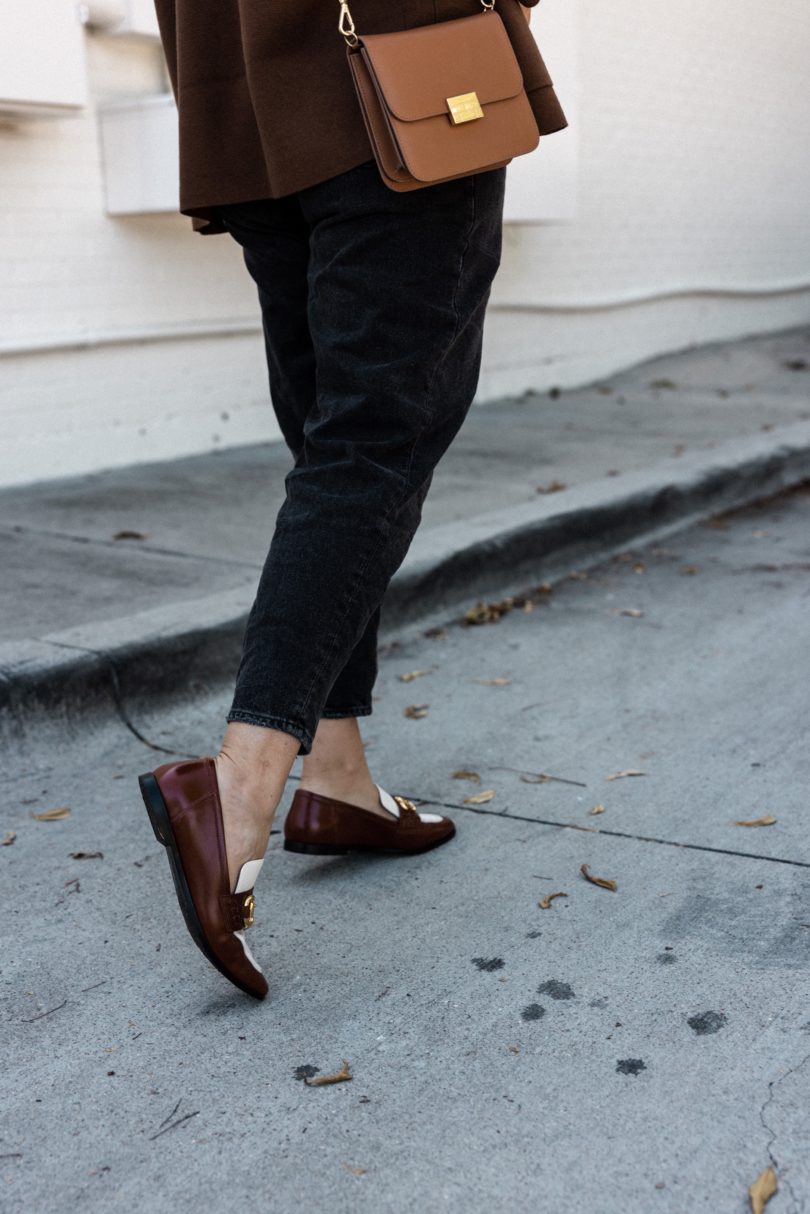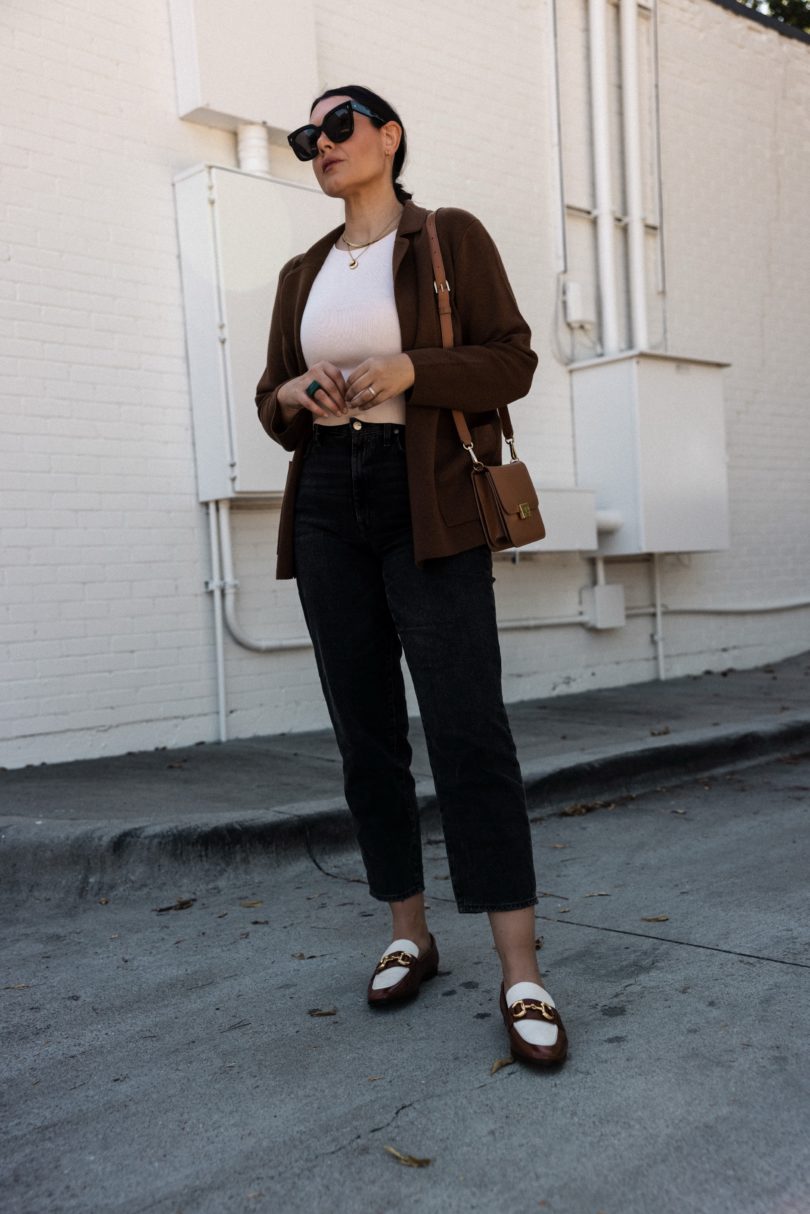 Happy Monday! Man this weekend went by way too fast. I am trying to pack and plan for my LTK blogger conference this week and it was also Oktoberfest in our town and of course we had to go every single day. When you live a few blocks from rides and face panting and you have a 5 year old, it's a non-negotiable. Before I knew it it was Sunday night. So pardon me if this post is brief. Well my version of brief which just means long run on sentences and half thoughts. 😉
I've been wanting to try this J.Crew sweater blazer for forever and finally I grabbed it last month. I've been waiting for a cold front to wear it and today had a slight chill and on it went!And guess what? I love it — I can see why it's such a best seller for them. I love this chocolate brown though, I don't have anything this color. And mixing it with lighter neutrals and my black jeans just felt new to me. You can find this Eloise Sweater Blazer 40% off right now! Find it in many colors — of course I'm partial to the brown — here!
PS: this shell is on sale with an extra 50% off and it's one of my favorite shells to wear under blazers, jackets, etc. You can wear it alone, too it's thick enough and keeps its shape. Great for the office as a staple too! J.Crew's sales are the best because it's always sale with MORE sale off, so if you like a great basic go ahead and get the black and the cream! Find it here! TTS.