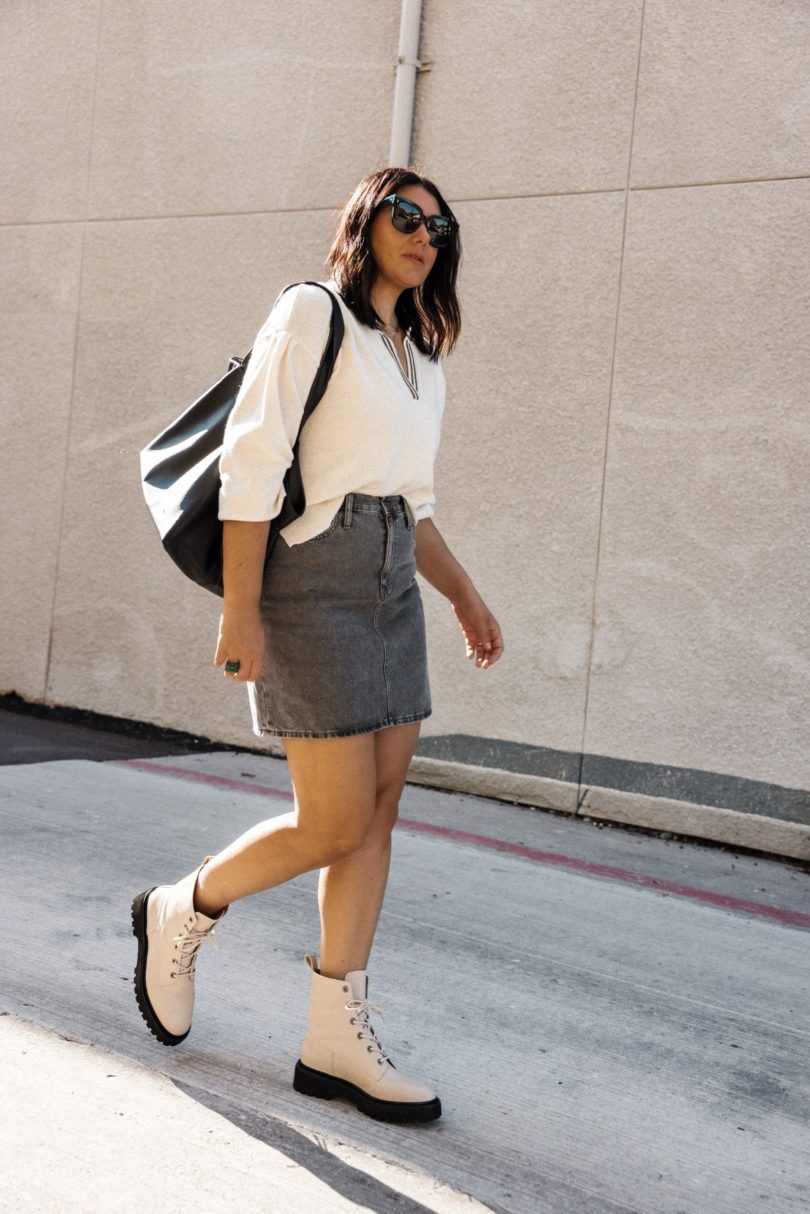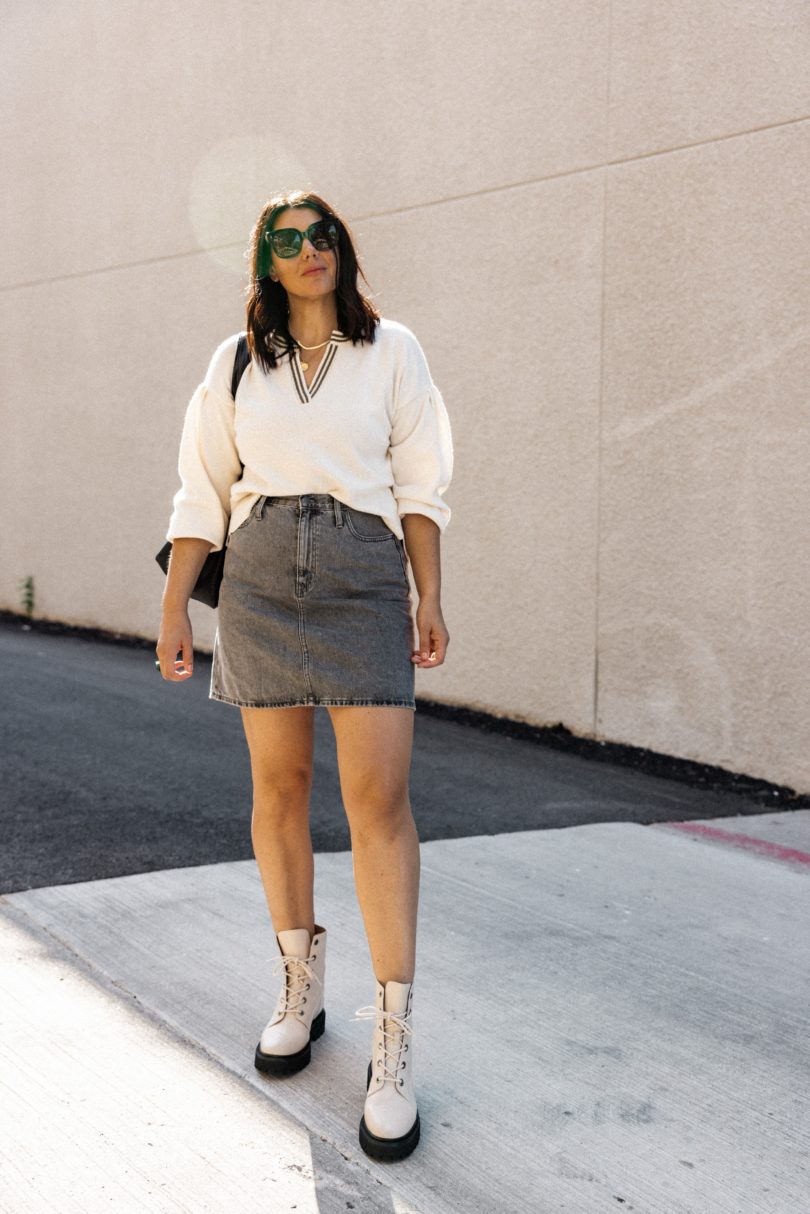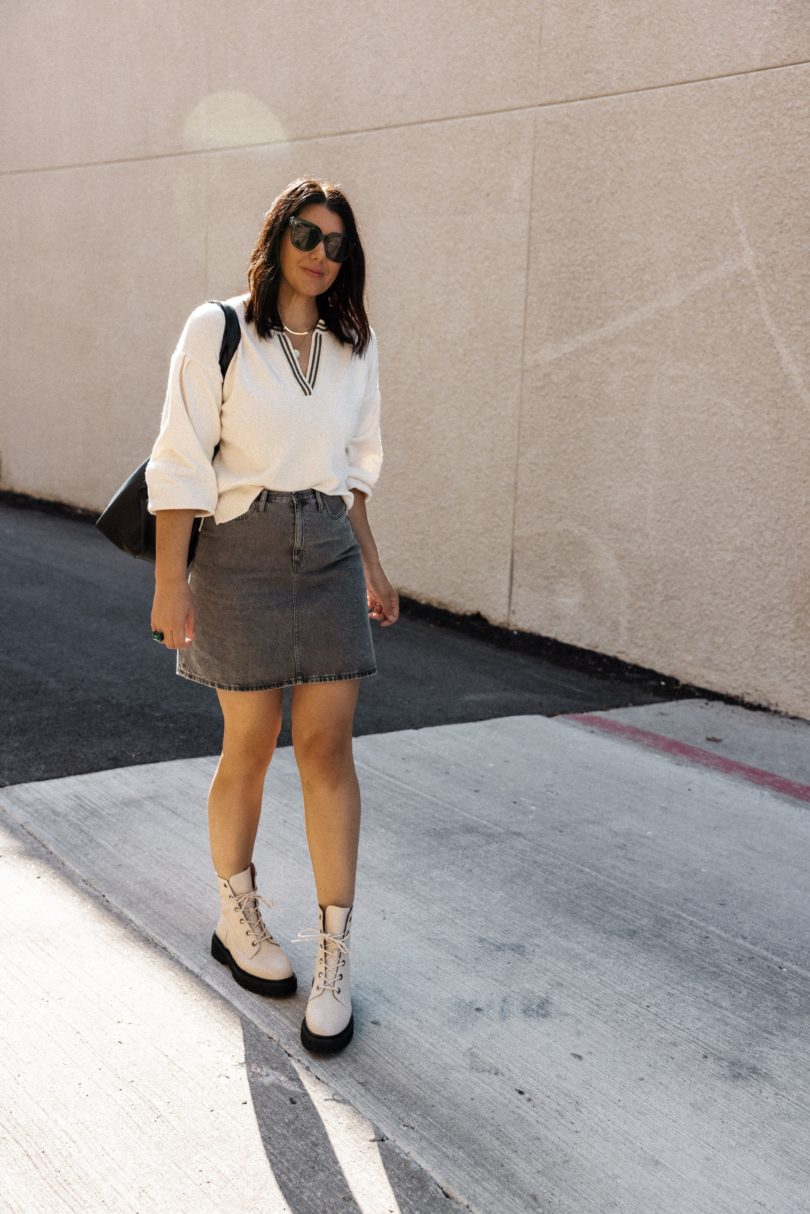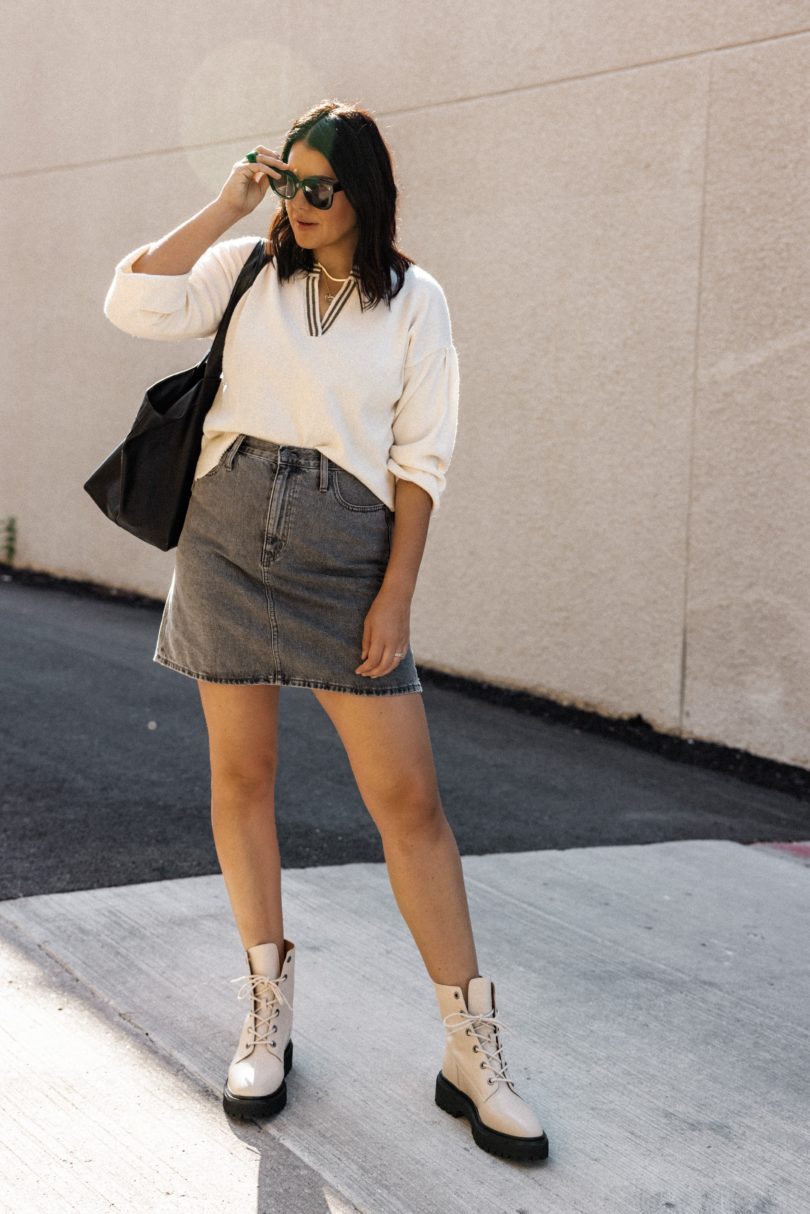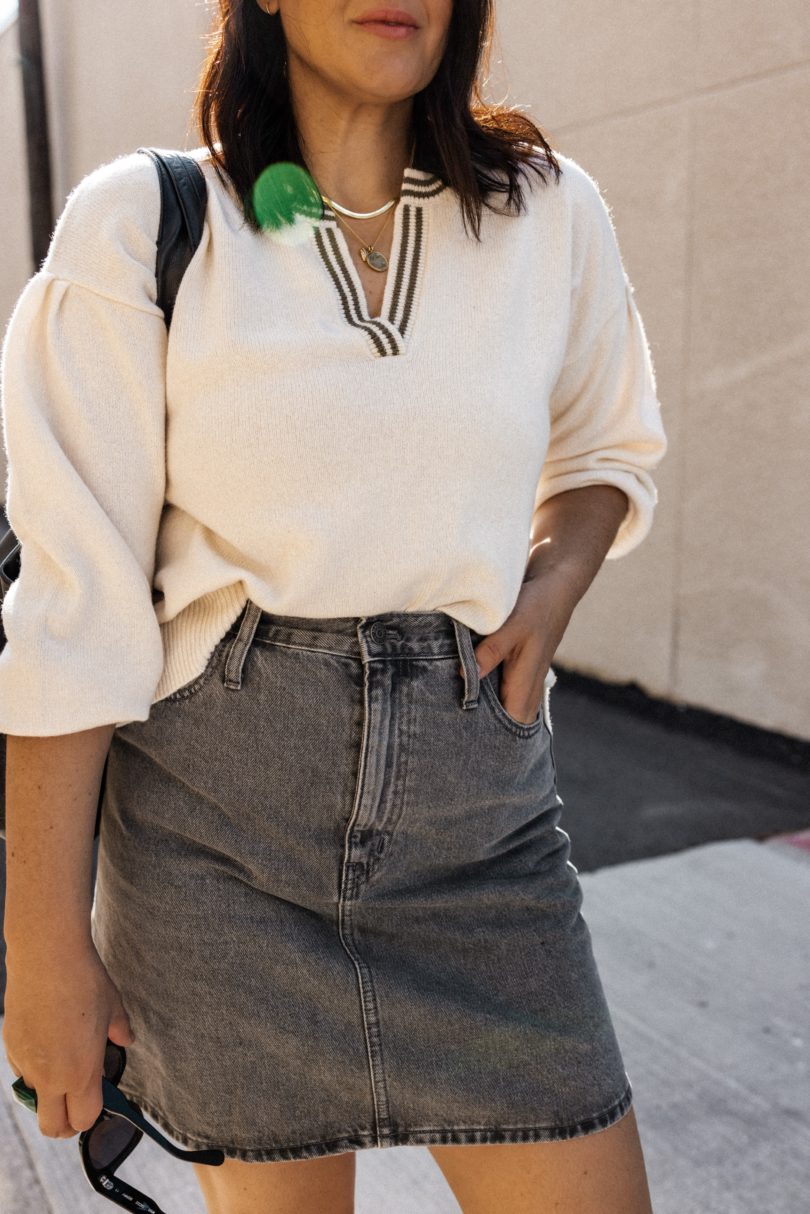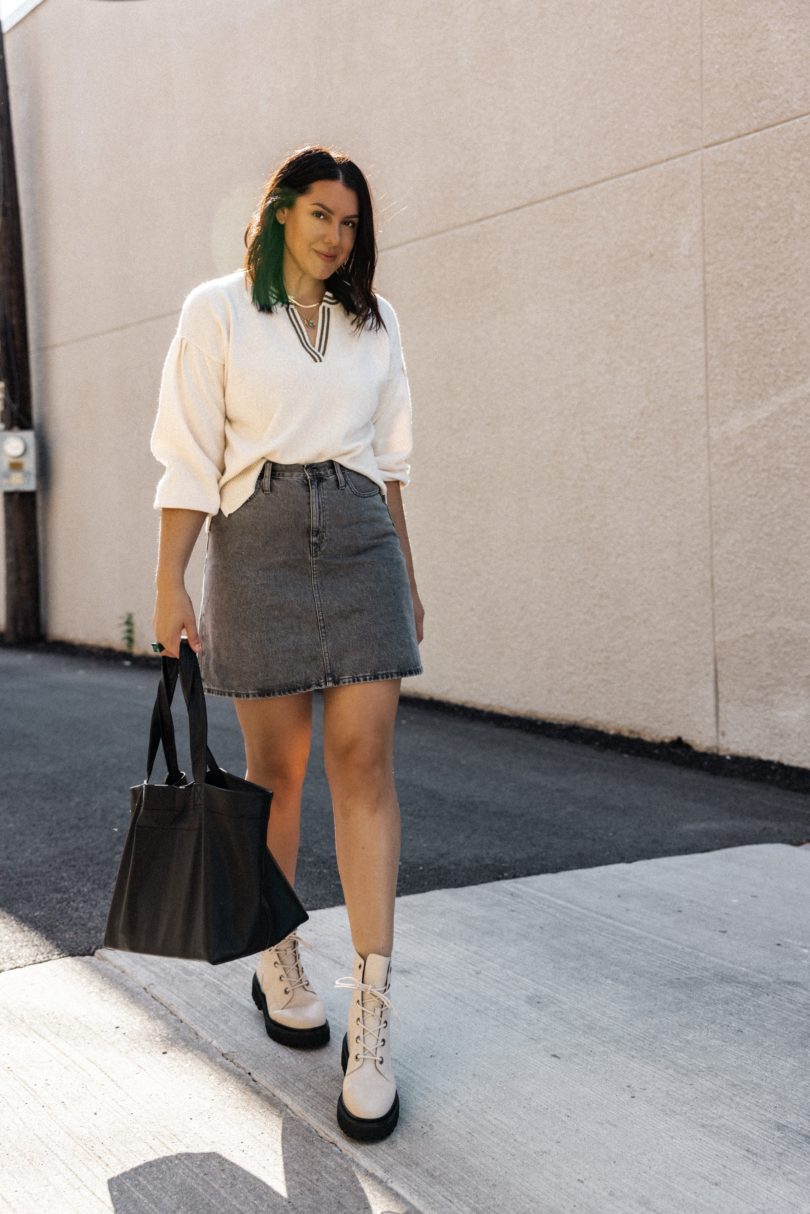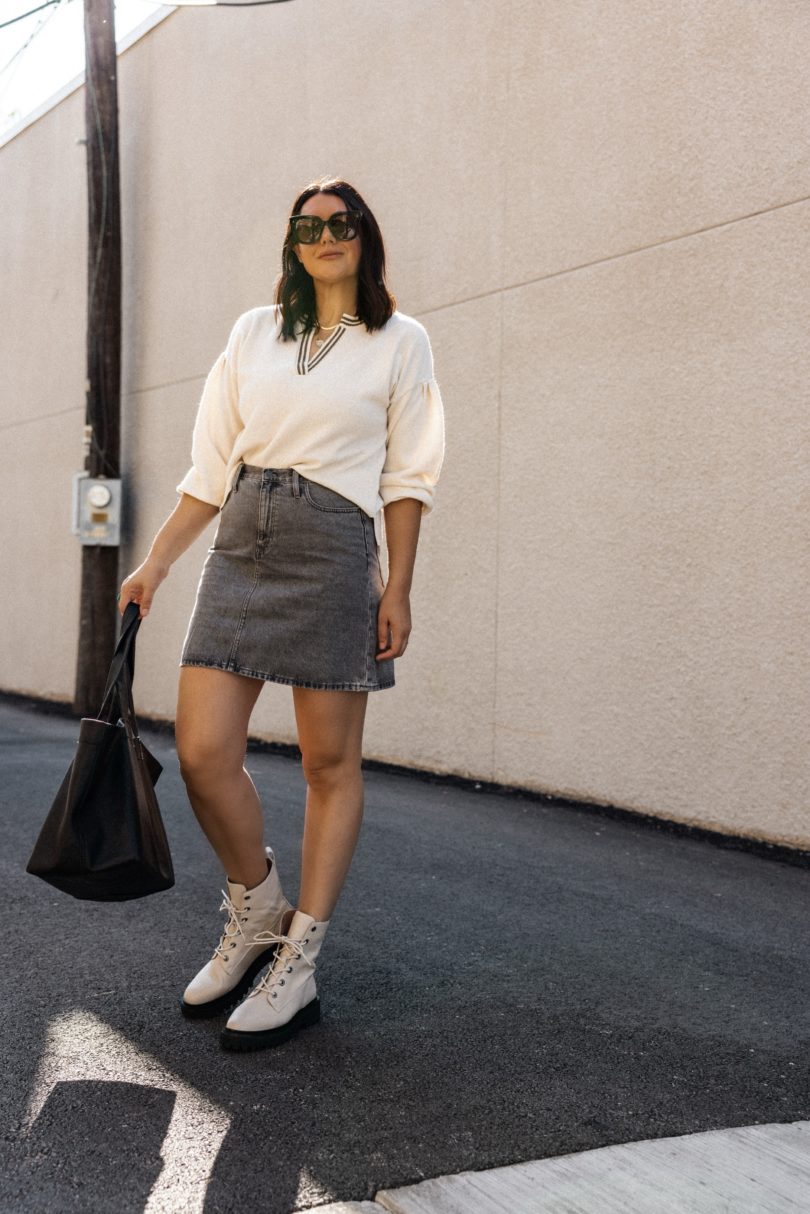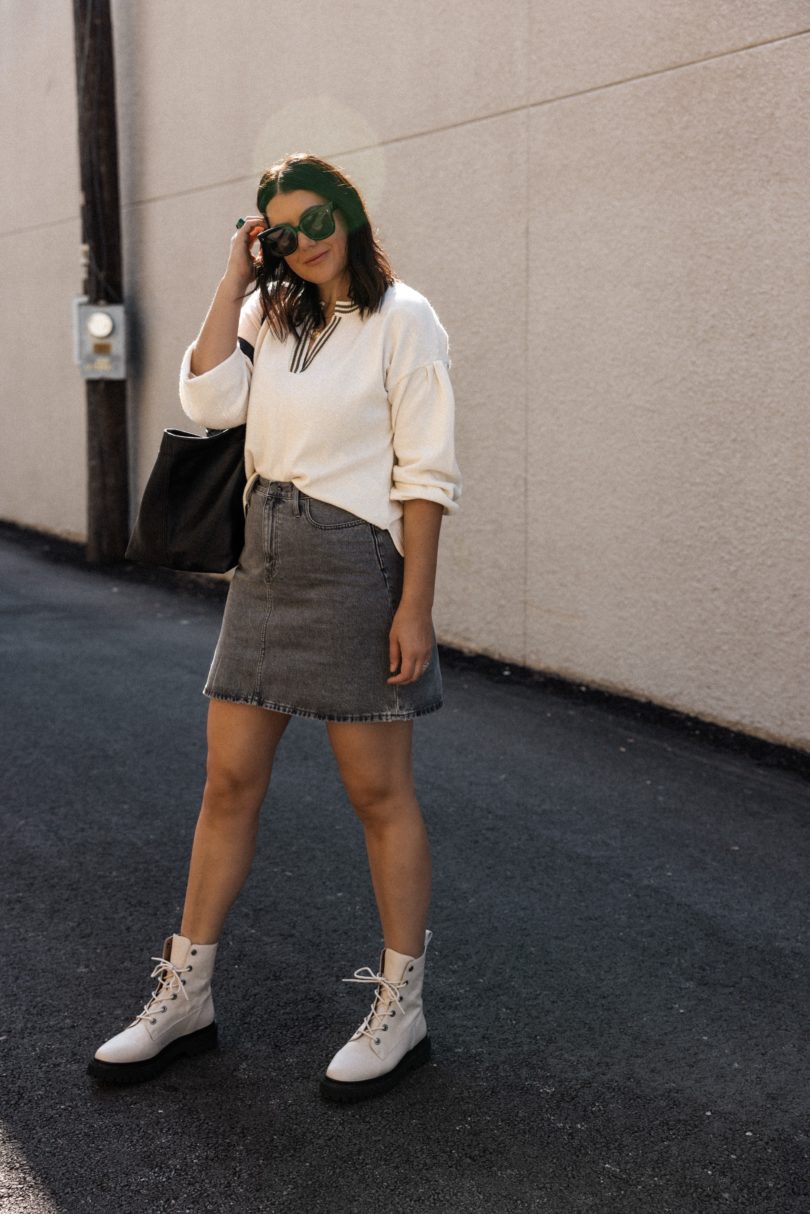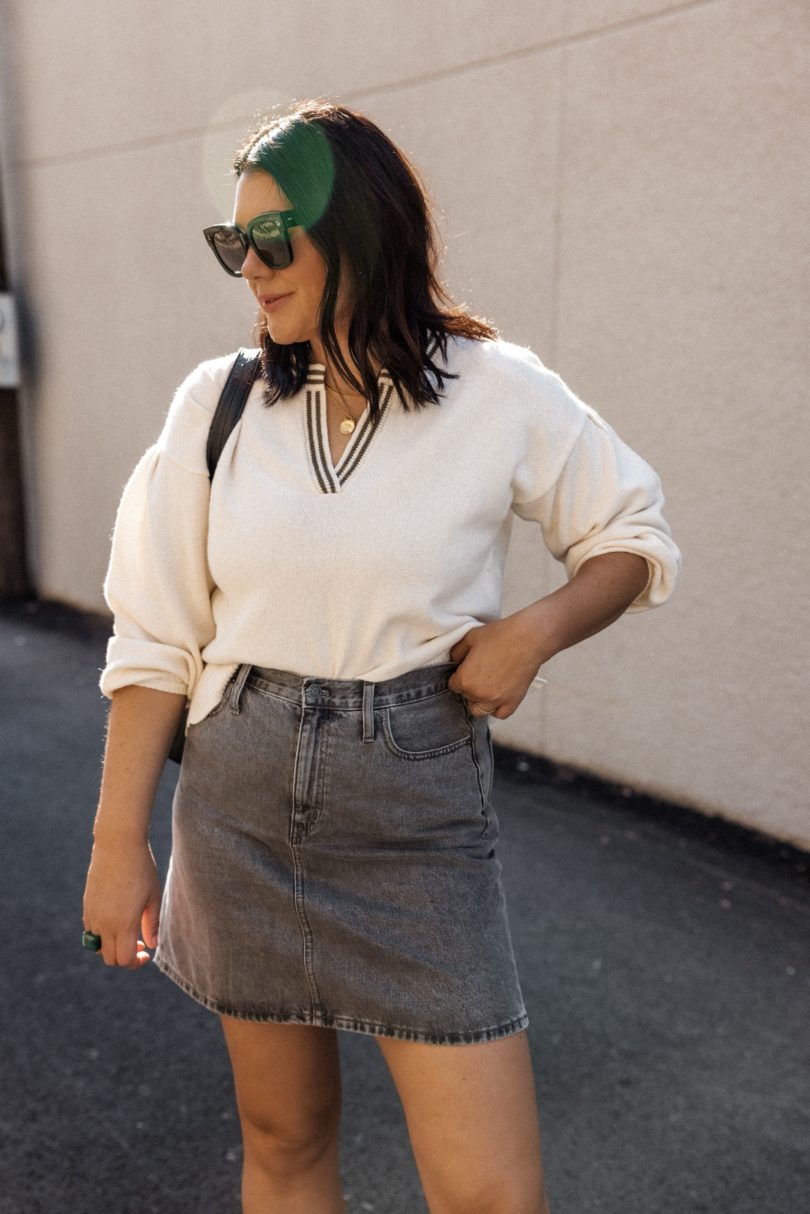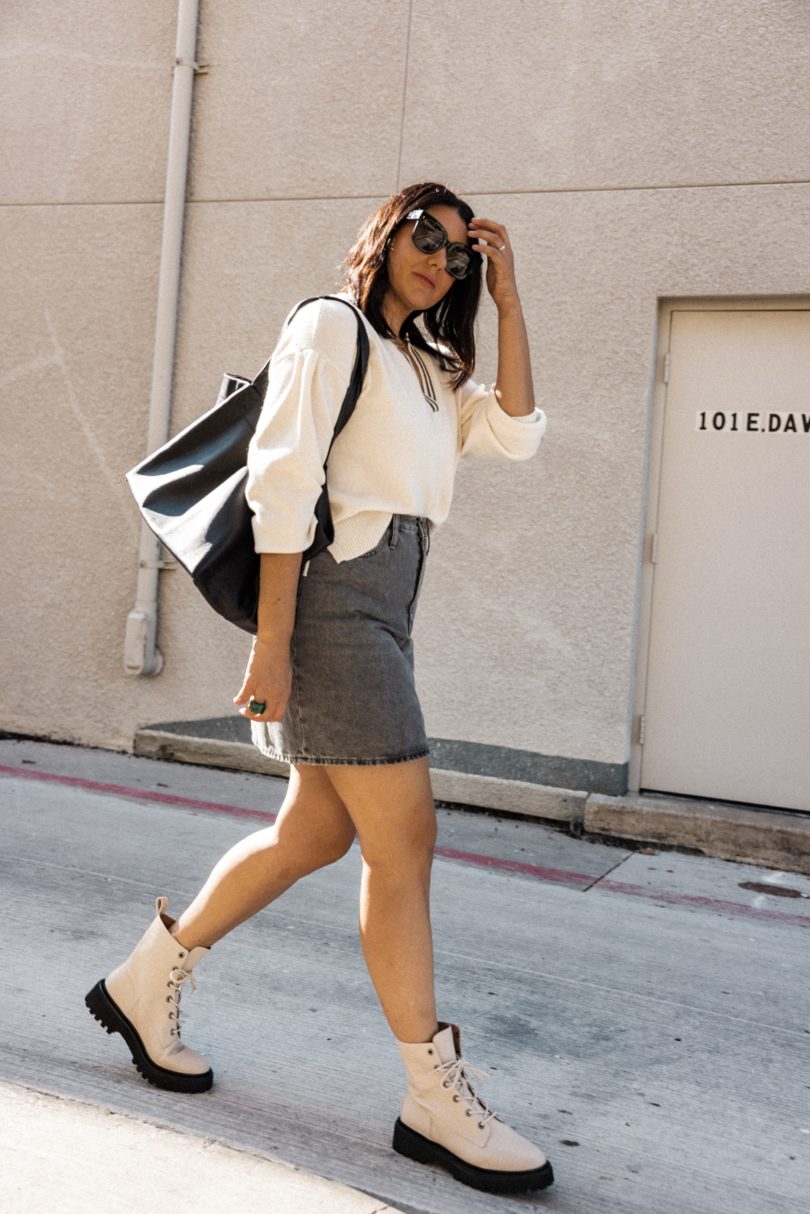 Happy Friday! I thought I'd do one more call out to the Madewell Insider's sale jusssttttt in case you missed it.
AKA my whole outfit is from Madewell and it's on sale and if I didn't tell you that, it would be a damn shame. I could get thrown out of the influencer community with that transgression. They take these things seriously. So yeah — last few days to save up to 30% off new arrivals at Madewell. That's it. That's the post.
So my sweater I highly recommend because it's very soft, semi-warm and unique. I love a good unique piece and that's something I always look for come high winter when I get bored of everything in my closet. This particular sweater has a lower than your shoulder puff which seems weird but it ends up looking really cute on. Give it about 30 seconds on after you put it on and stare at yourself in the mirror confused. It's cute, I promise. I had the same reaction. I am in the medium, it's a generous fit. Find it on sale here!
My skirt is from this capsule here (so you can see more ways to wear!) and it's on sale-sale. I am in the 30 but need the 29, so stick with your typical denim size from Madewell. It's stretchy and fits like a dream. Find it here!