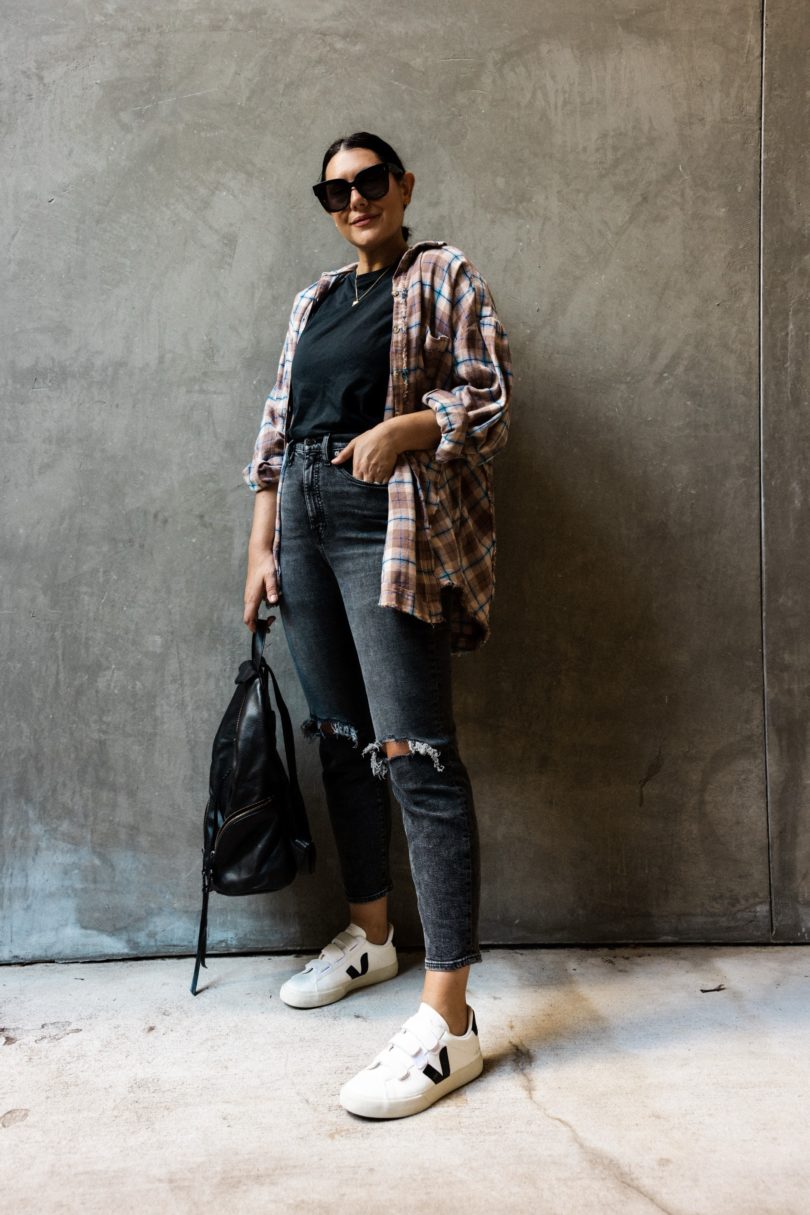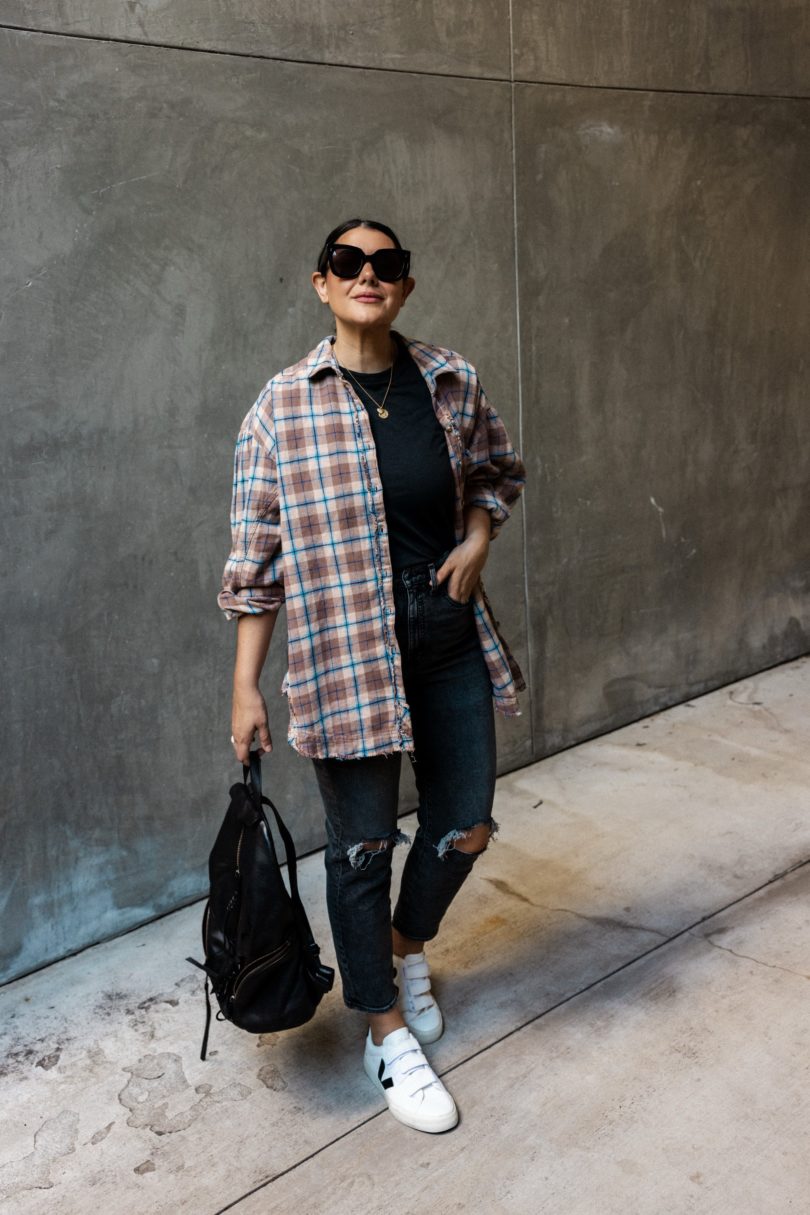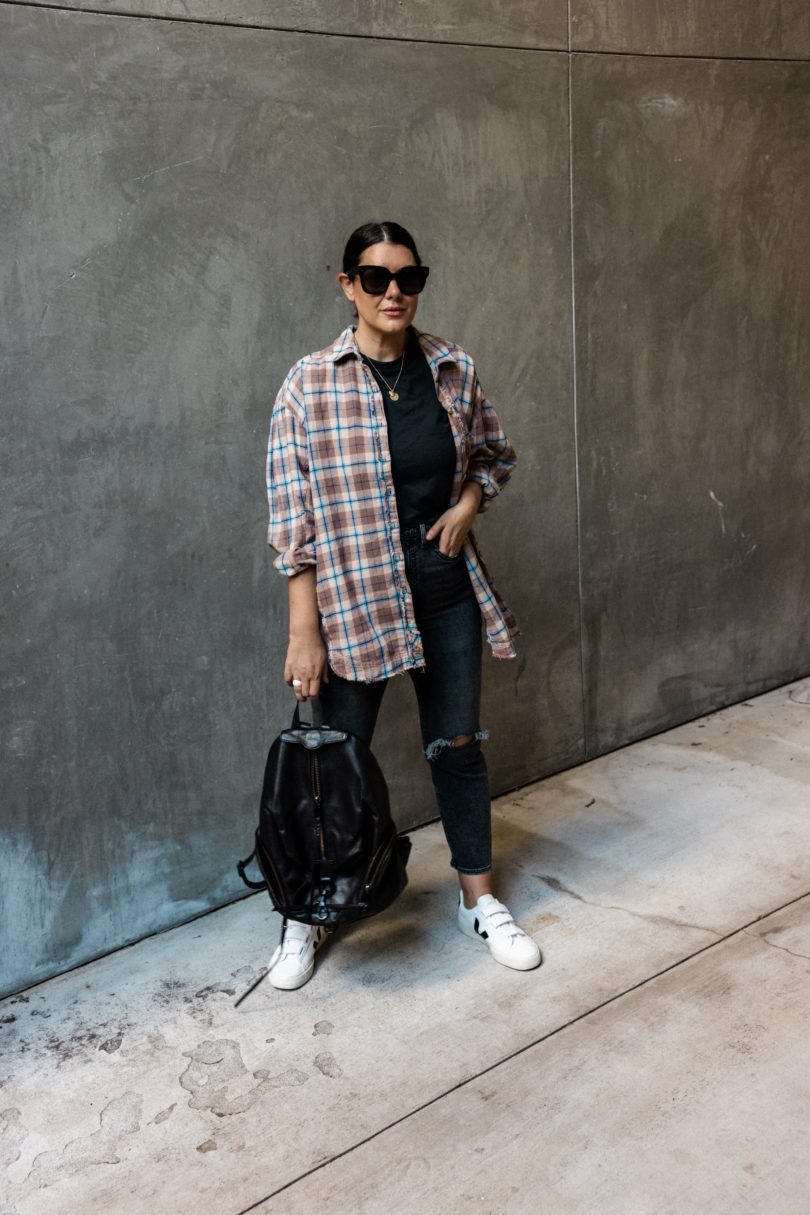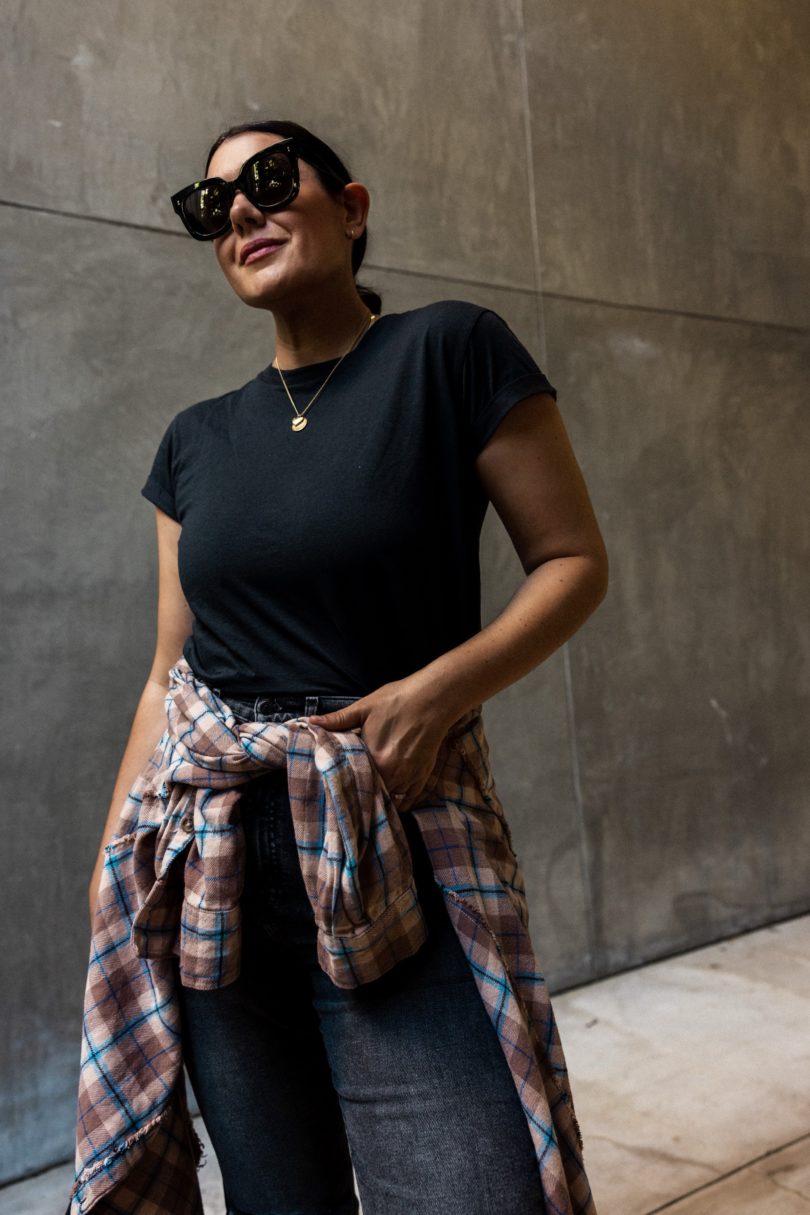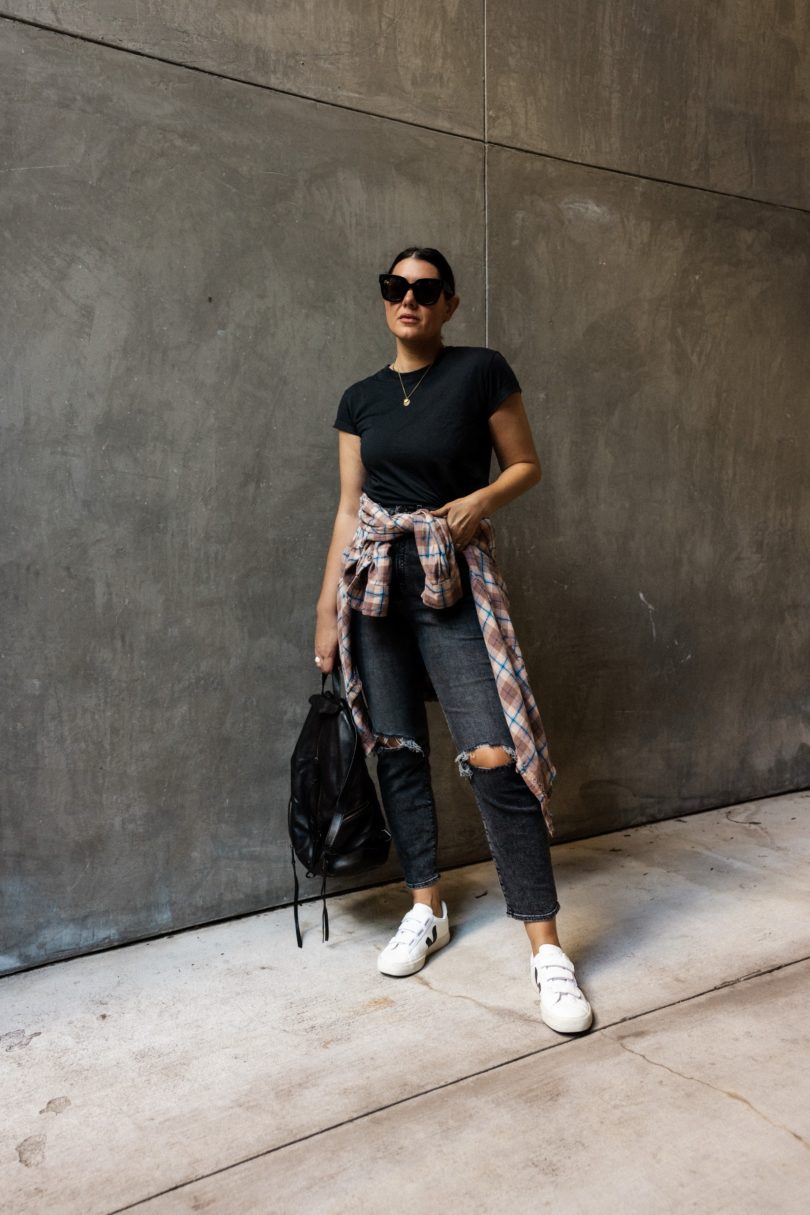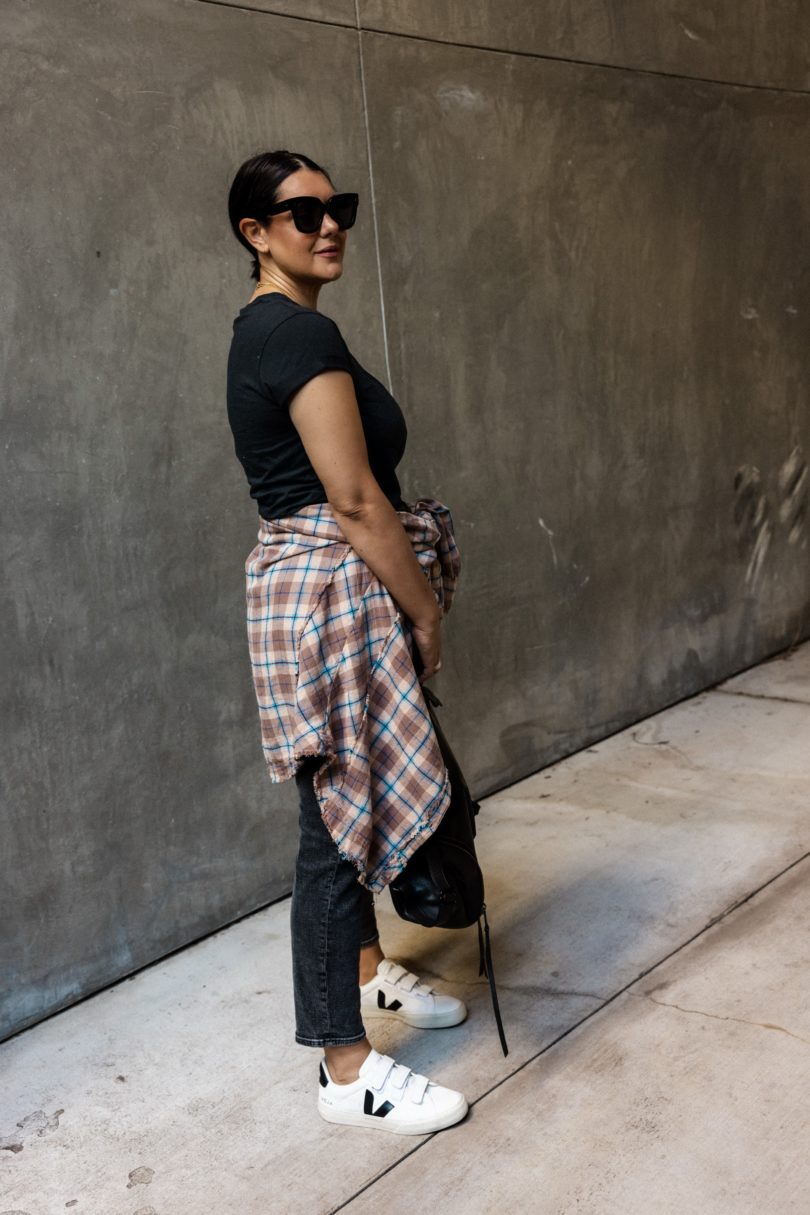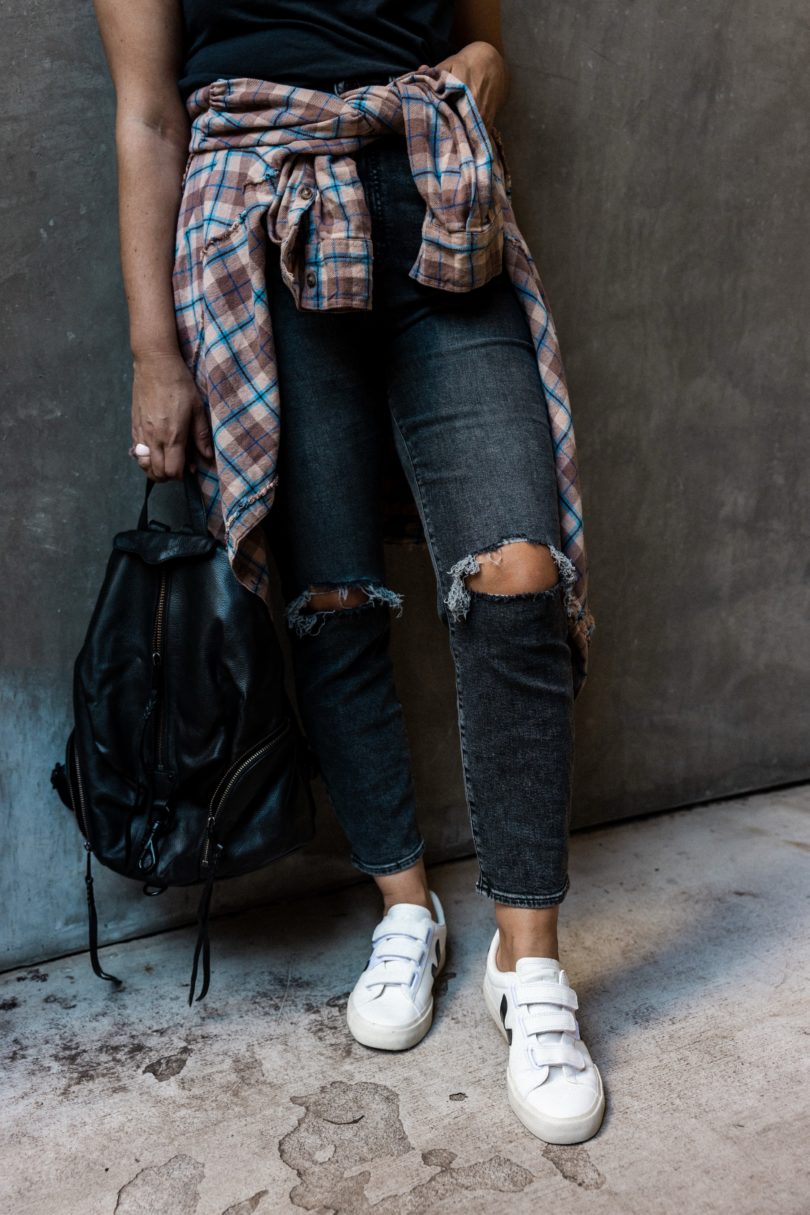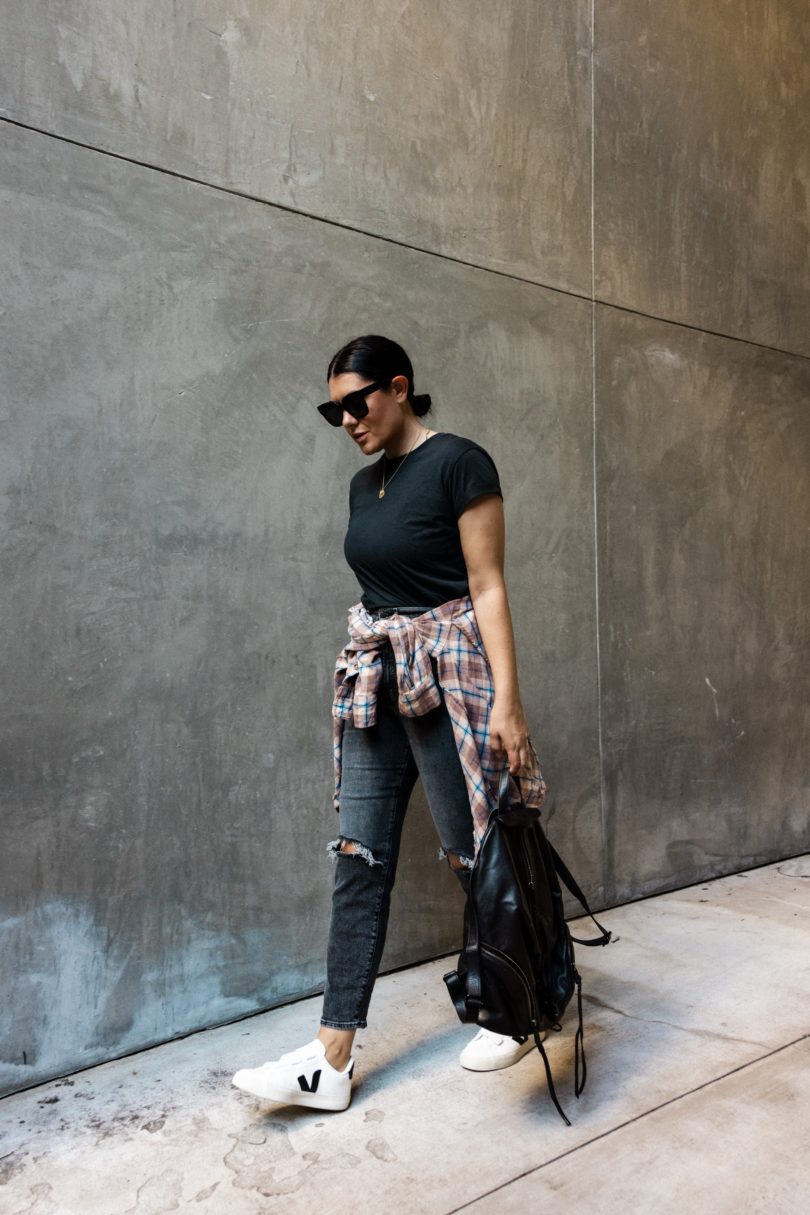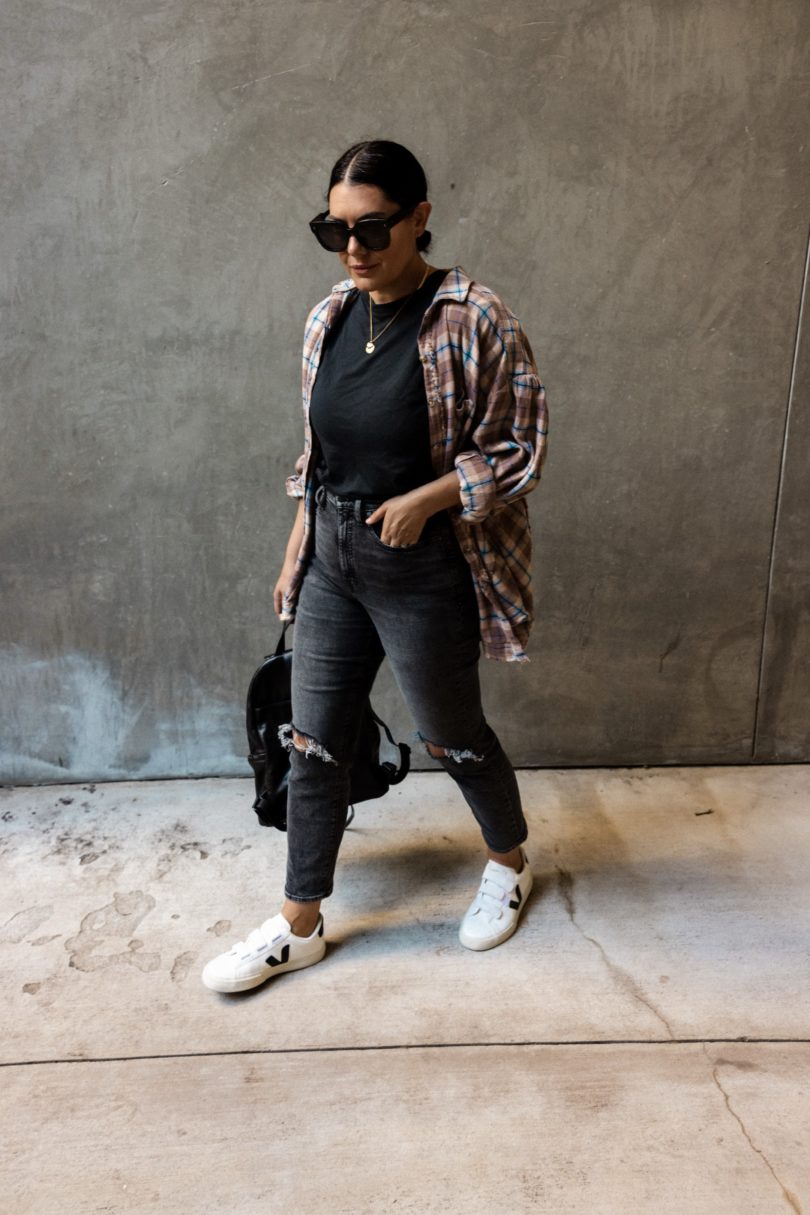 Do you have an outfit that you admire on others but are wary to put on your own self? I am this way with The Oversized Flannel. Such a cute trend for fall but I'm always like"I wear that…how?" I find myself putting it on, taking it off, and so on and so on. Until I finally just change my whole outfit into a dress because that's the easiest thing to get out the door in quickly because I've wasted 15 minutes with a simple top.
But I realized that I was just not giving into the vibe it lends to the whole look which screams I'm cool, casual and a little bit undone. It's hard for me to lean into the undone of a look, but you've just got to when wearing a flannel. There is no room for perfection when it comes to grunge (although my ego would like to say 'but I'm pretty close right?" *winks*) I really like this flannel too because it's a soft, worn in feel so it feels casual and I can easily wear it on as a jacket or around my waist as an optional layer. Pairing this Free People top with my favorite tee from Nordstrom was a no-brainer, too. I love this tee and highly recommend for a tee you'll always reach for.
Shop my Free People Plaid Flannel
By the way — which way do you prefer? On as an open shirt / jacket look or around the waist?
Since it looks like Flannel Season is here and not going anywhere, I thought I'd round up some of my favorites from Nordstrom! My go-to for trends and essentials alike, you can rest assured that you'll always find something at Nordstrom.
Favorite Flannels from Nordstrom

PS: I know this post is all about the flannel but these Veja sneakers are the ONES to get. They are so so so comfortable. I can't even explain. I can wear them — without socks (don't recommend but I'm trying to make a point) — all day and no blisters and they are great for walking. Plus, no laces and for that 11/10. Find them from Nordstrom here!
*This post is sponsored by Nordstrom! Thank YOU for supporting the brands that support this blog!