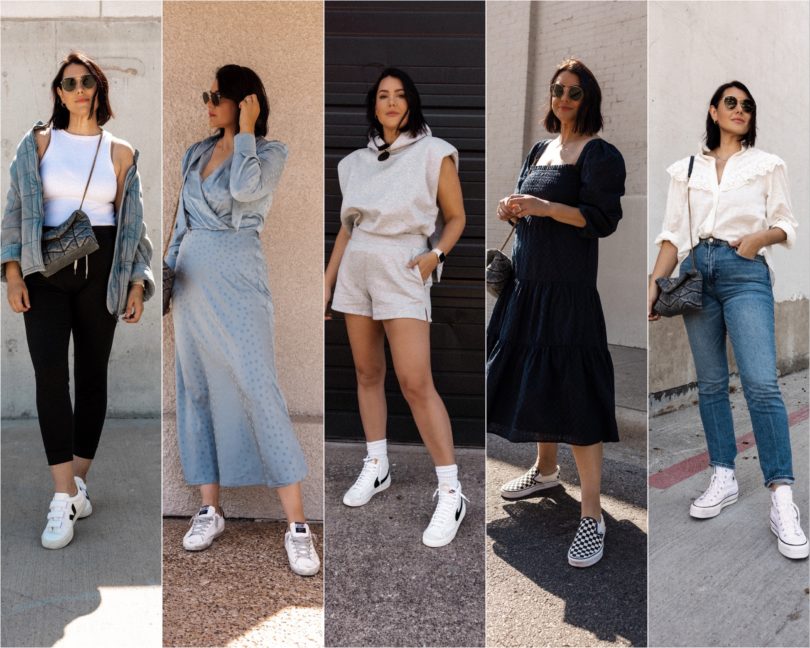 I never thought that I'd be such a sneaker fan but I truly am. I have more sneakers in my collection than I do heels now. Can you believe that? Sneakers add that little quirk to an outfit, an unexpected turn and I just love that. Bonus points: way more comfortable than heels. That's the thing about sneakers, they are the ultimate versatile piece in your closet. They go places heels just can't. You think I can work out in heels or walk all day at Disney Land in them? Ha. I'd like to watch me try. But sneakers can; they can do it all. Heels walked, so sneakers could run.
So today I've partnered with Nordstrom to share my top 5 fashion sneakers for fall but honestly for all year round. Sneakers are always welcome around these parts. I picked my favorites from my closet and all are available at Nordstrom! Let's break down my favorites!
_________________________
Leather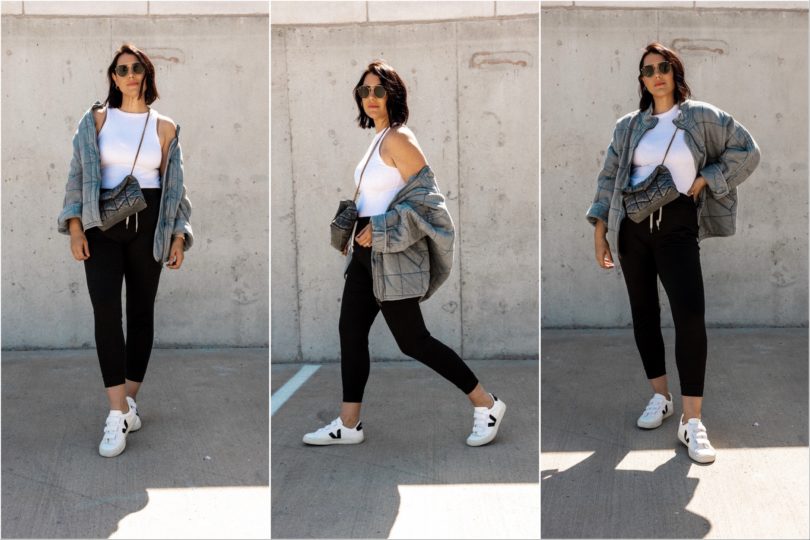 Veja's will always be in my top 5. I love the low cut profile of their shoes, the clean white leather (and surprisingly easy to keep clean!) and the classic vibe they give off. If I had to tell you ONE sneaker to buy, it would be a Veja. I have this pair here(Recife Logo) and a pair of the Veja V-10's. Don't make me choose a favorite. However, I will say this pair is the more comfortable one but both are supremely comfy. Always true to size for me, as a size 10.

Find my Veja Recife Logo Sneakers here.
_________________________
High Top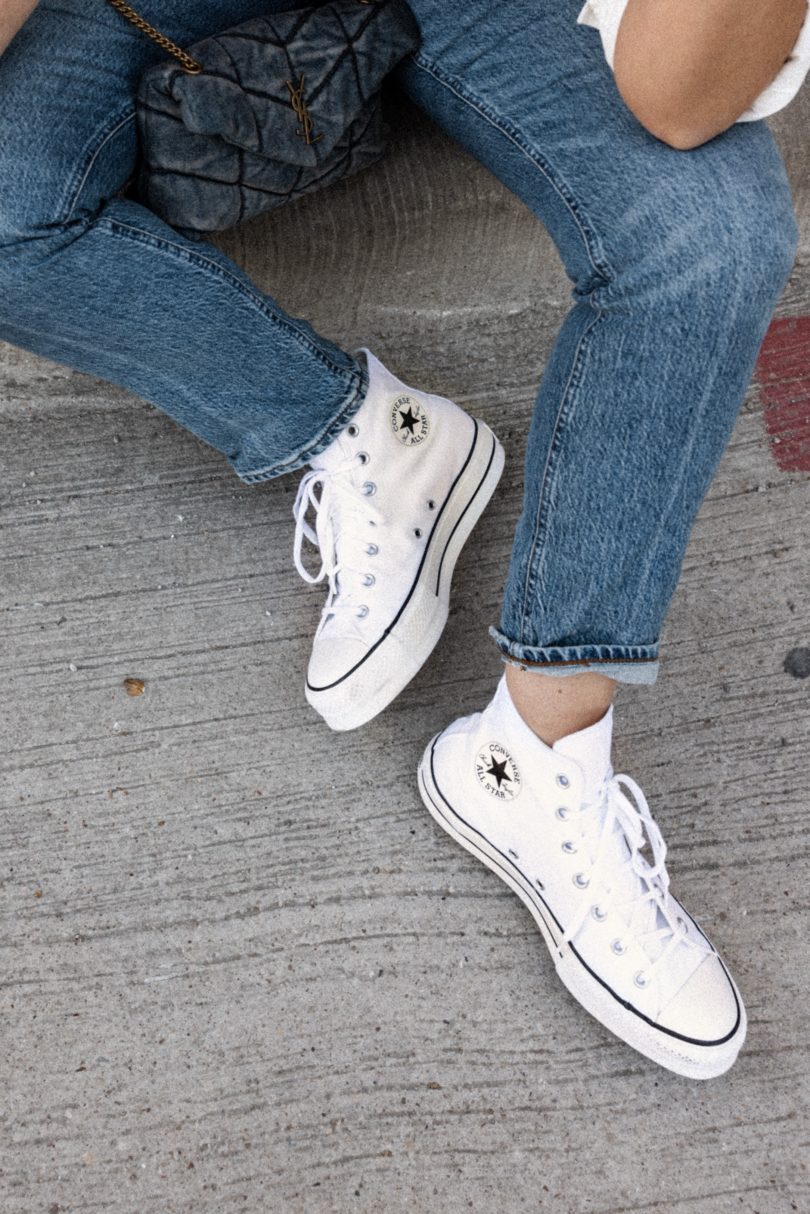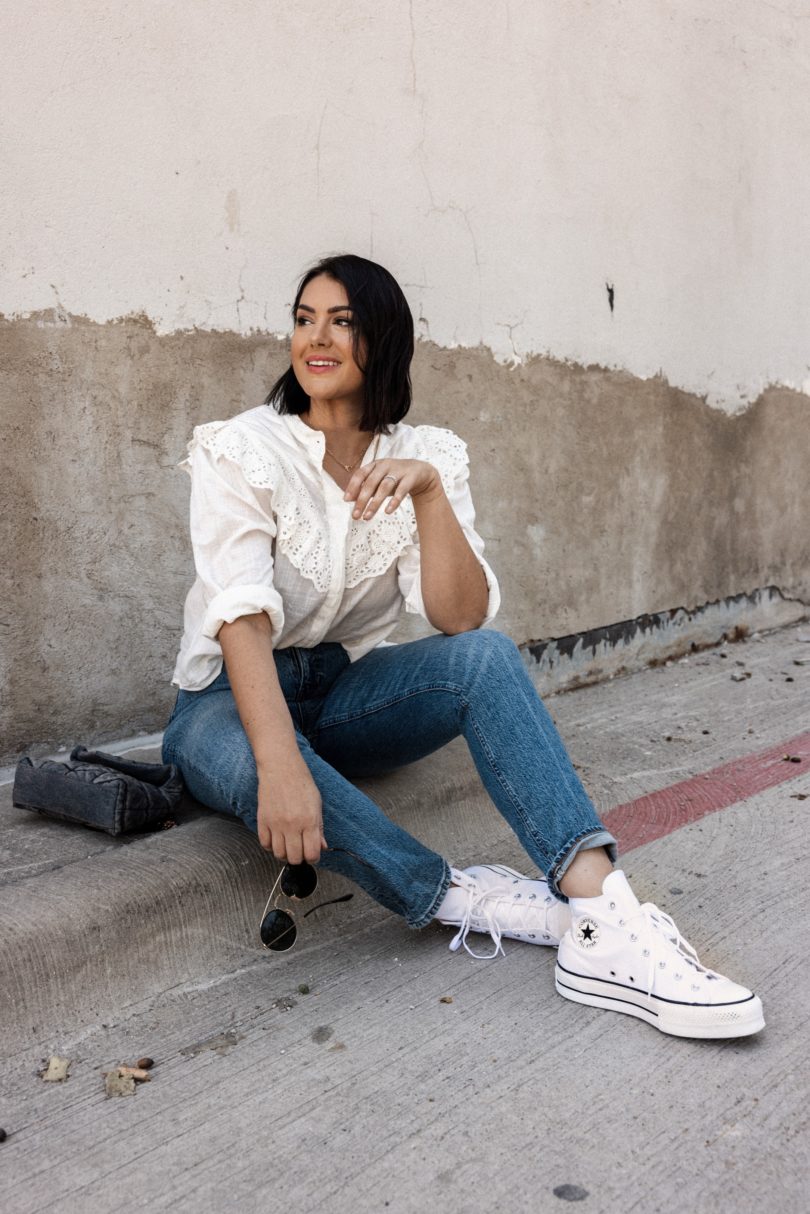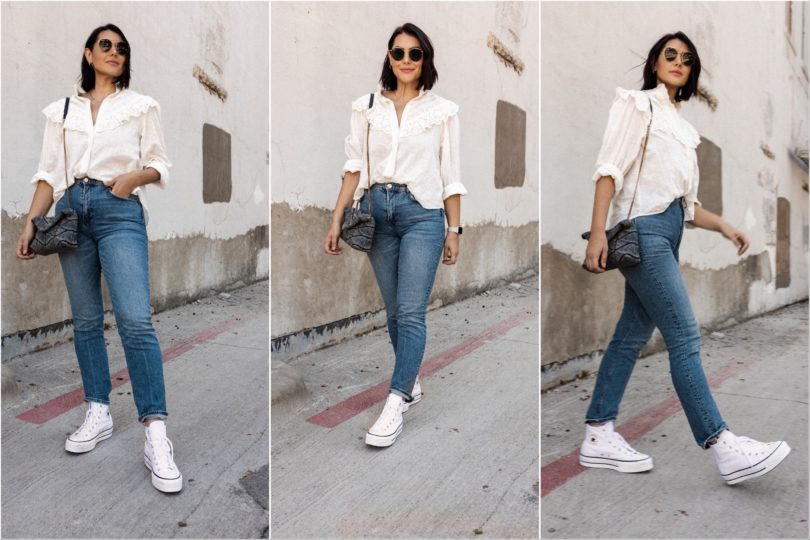 Ah the classic Converse High Top. Of course I went with the platform sneaker because it turns out you can have your sneakers AND your heels, too. However if you aren't a platform kind of gal then the regular high top is perfect for you. Always in style, always under $100, the Converse High Top just gives a cool girl vibe to any outfit.

Shop my Converse All Star Lift High Top Platform Sneaker!
_________________________
Athletic



This pair of Nike Blazer High Tops are actually new to me and I am obsessed. I always wanted to give these a shot, but never knew if they were my style. Turns out, you are the style, not the shoes. If you like them, get them! Make them work for you, not the other way around. Think of these as an athletic version of the Converse, you're going to want to keep your outfits a bit more 'street' whereas the Converse can easily go sweet (maxi dresses, etc.).
Quick tip: size up a half size! I found them to run a bit short.

Find Nike Blazer Mid '77 High Top Sneaker here!
_________________________
Trendy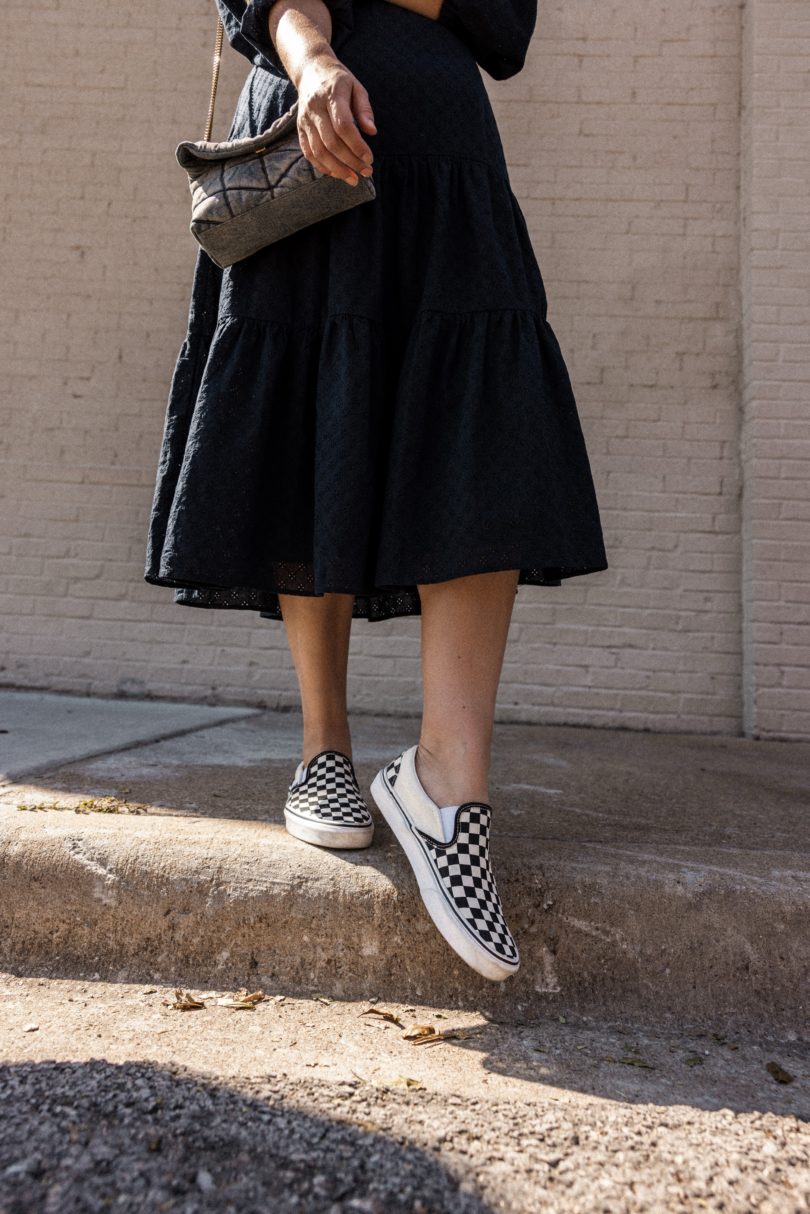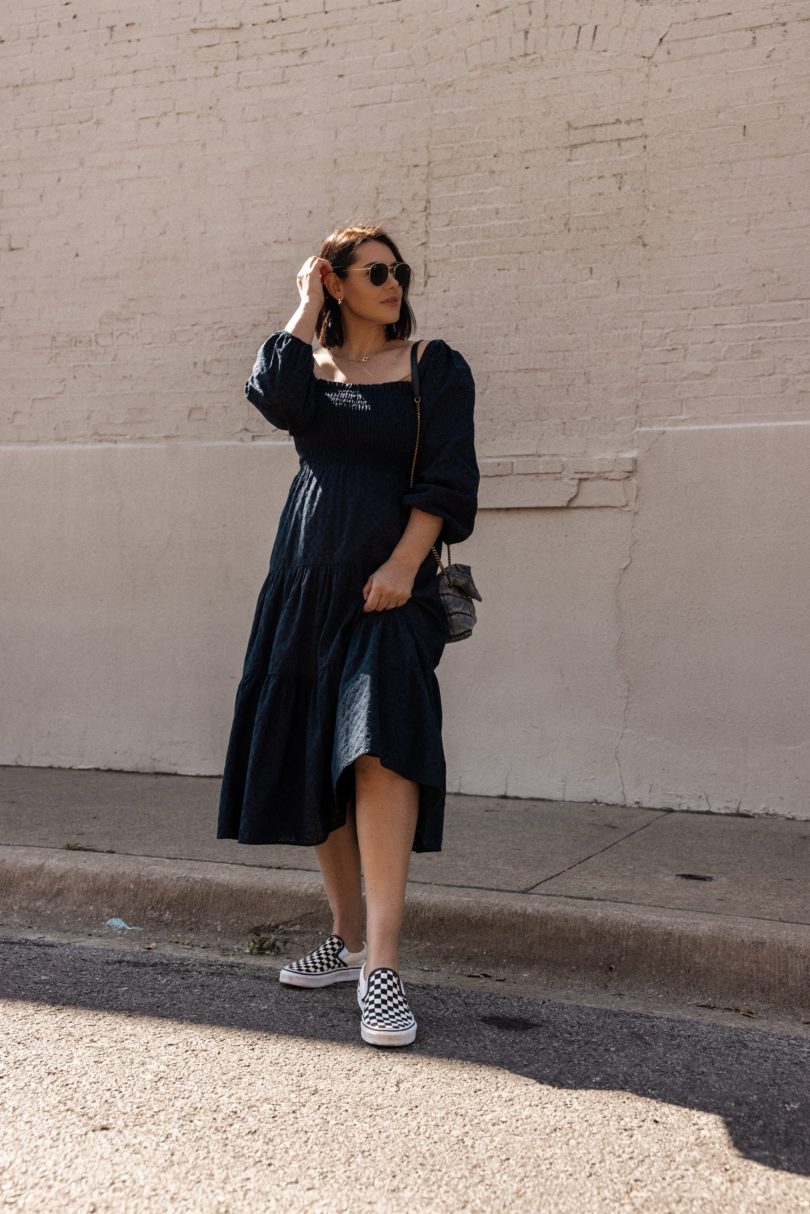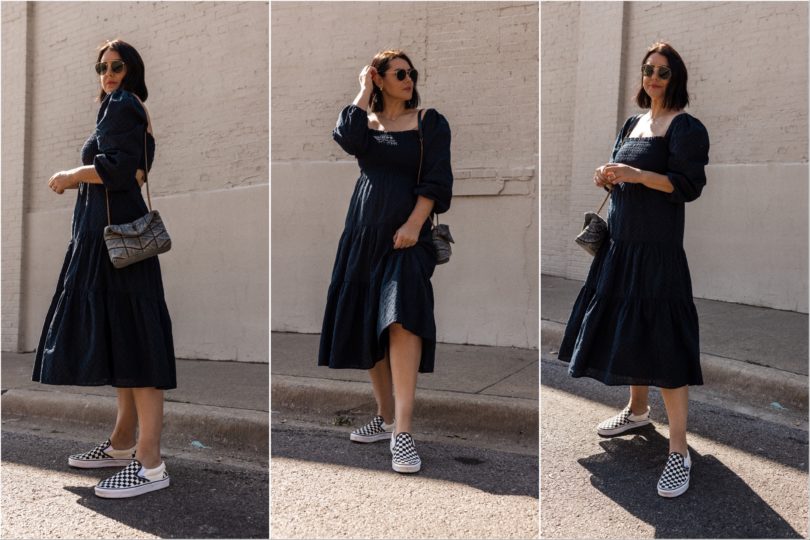 Who knew that in 2022 I'd find a pair of checkered Vans or maybe they found me? I seriously love this pair, borderline obsessed. This would be the second one I would say to get if you like a fun, casual shoe. Once again this shoe will add to your outfit, always. I have yet to find an outfit that doesn't work with these sneakers. Also they are so comfortable as well. I go no-socks because I'm a garbage person and they still do not rub. 10/10 recommend along with 700 other reviewers. Oh and you don't have to go with the print…lots of colors and neutrals are available too! Maybe start with a neutral and end up with checkered? Baby steps, you know?

Find my Vans Classic Sneaker here!
_________________________
Luxe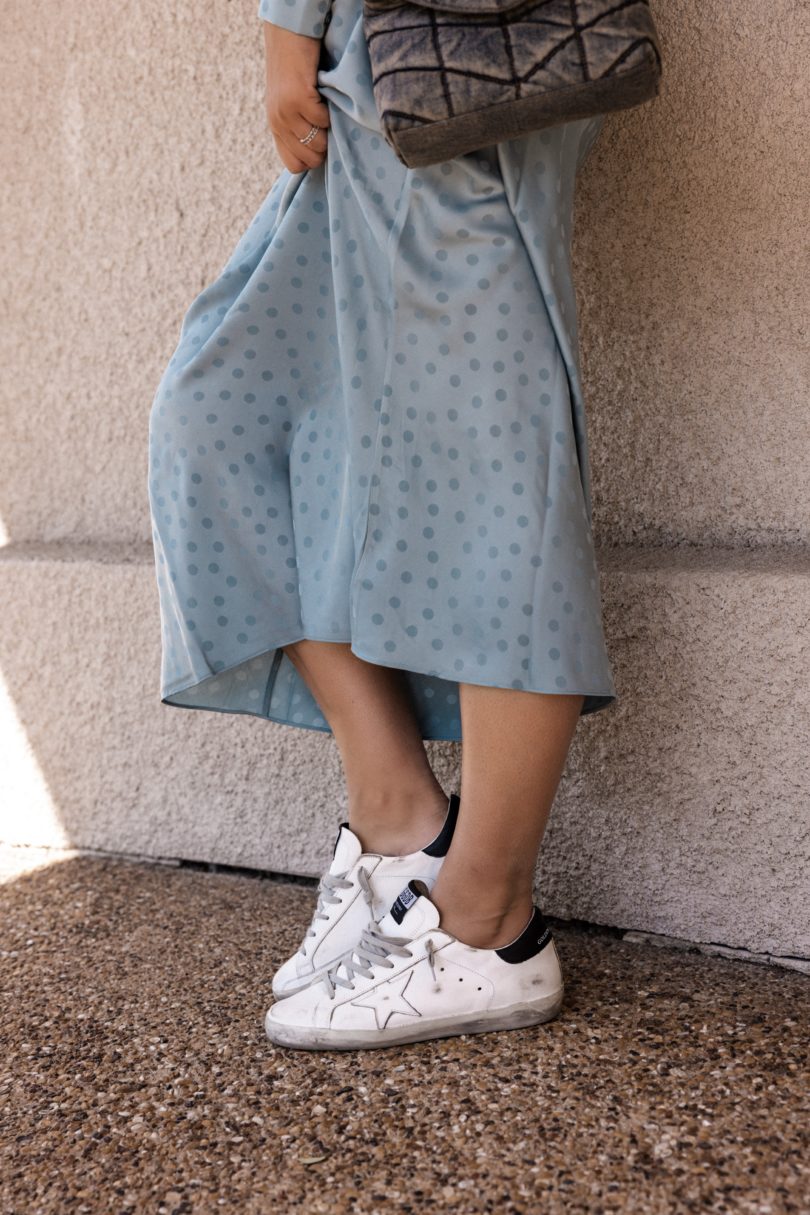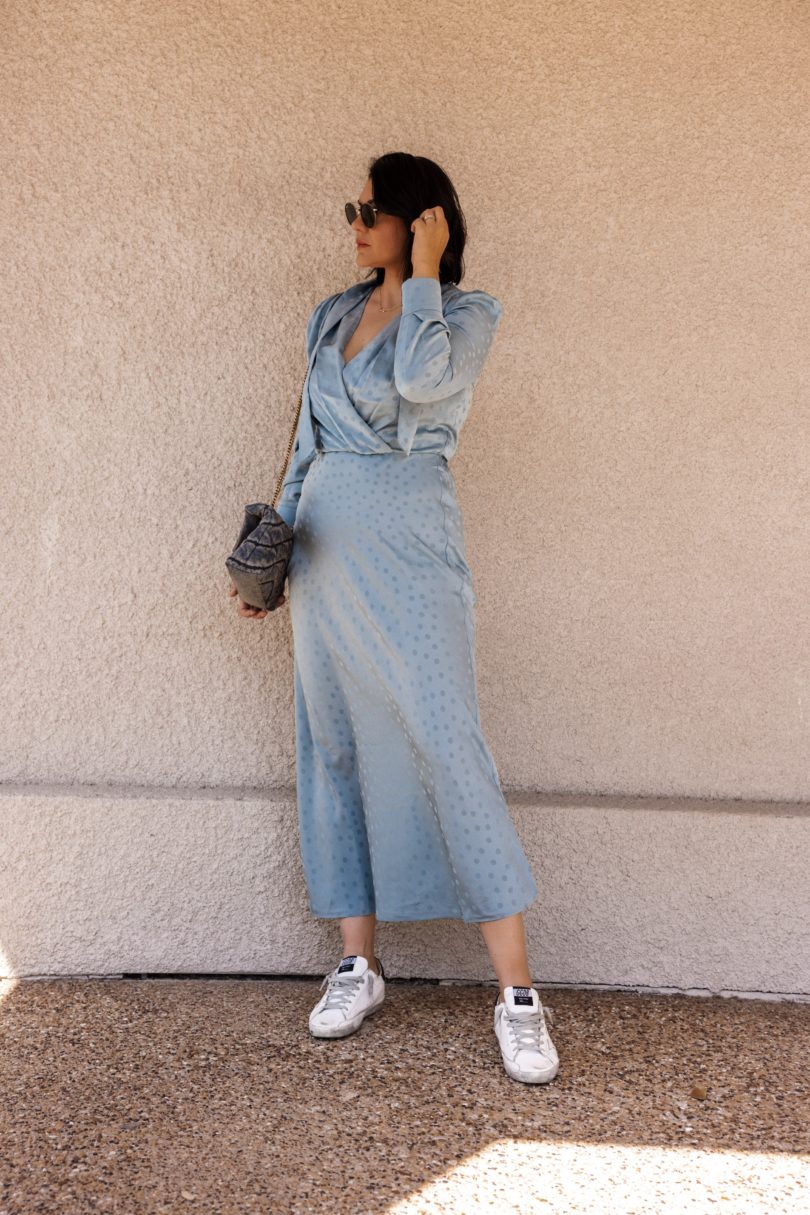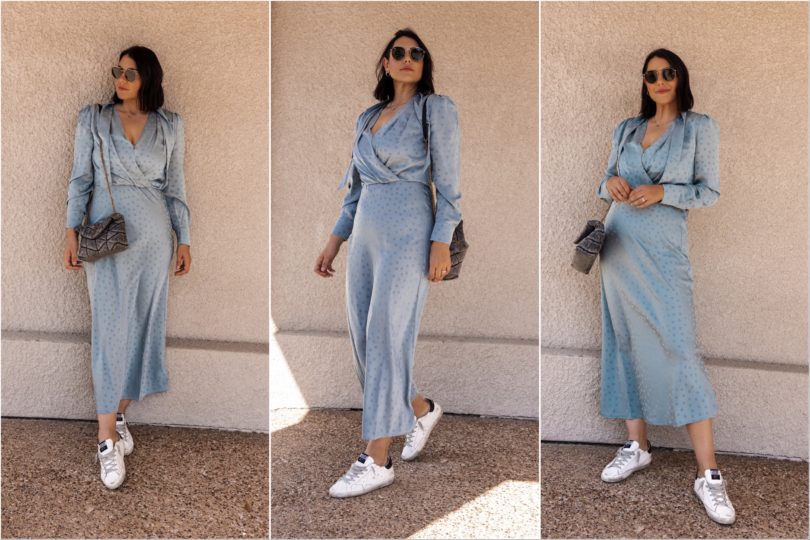 Last but never least, one of my favorite pair ever — Golden Goose. This pair of sneakers is under the category of 'I hate myself for loving them so much' and also 'yes, they really are that good.' Once again the challenge would be to find what DOESN'T look good with this pair of sneakers. So far everything does and it's been 2 years counting. (Our anniversary is coming up this month. I'm taking them out to dinner, of course.)
I would size up at least a half size but these are 40s and they fit fine. A tad bit short but the heel fits right and they are comfortable. Now are they the most comfortable? Nope. I'd go for the Veja's for that one. Would I wear them around Disney Land all day? No. I'd go for the Nike Blazer's on that one. But do they fill that tiny, unexplainable void in my heart? Yes, yes they do. For that, I will cherish them forever and never pack them for long walks.
Shop my Golden Goose Super-star Sneakers at Nordstrom
_________________________
*Shout out to Nordstrom for collaborating on this post! Find all my fall fashion favorites at Nordstrom now. And thank YOU dear reader for supporting the brands and busiensses that support this blog.