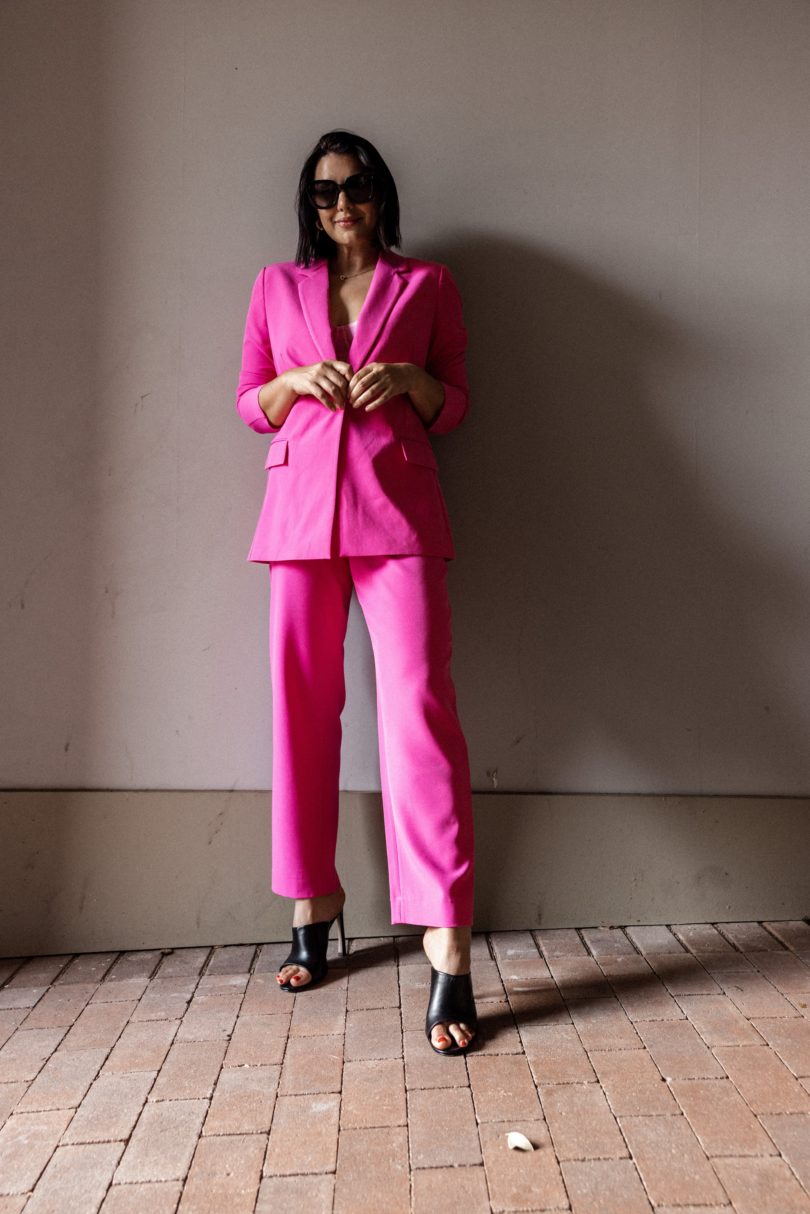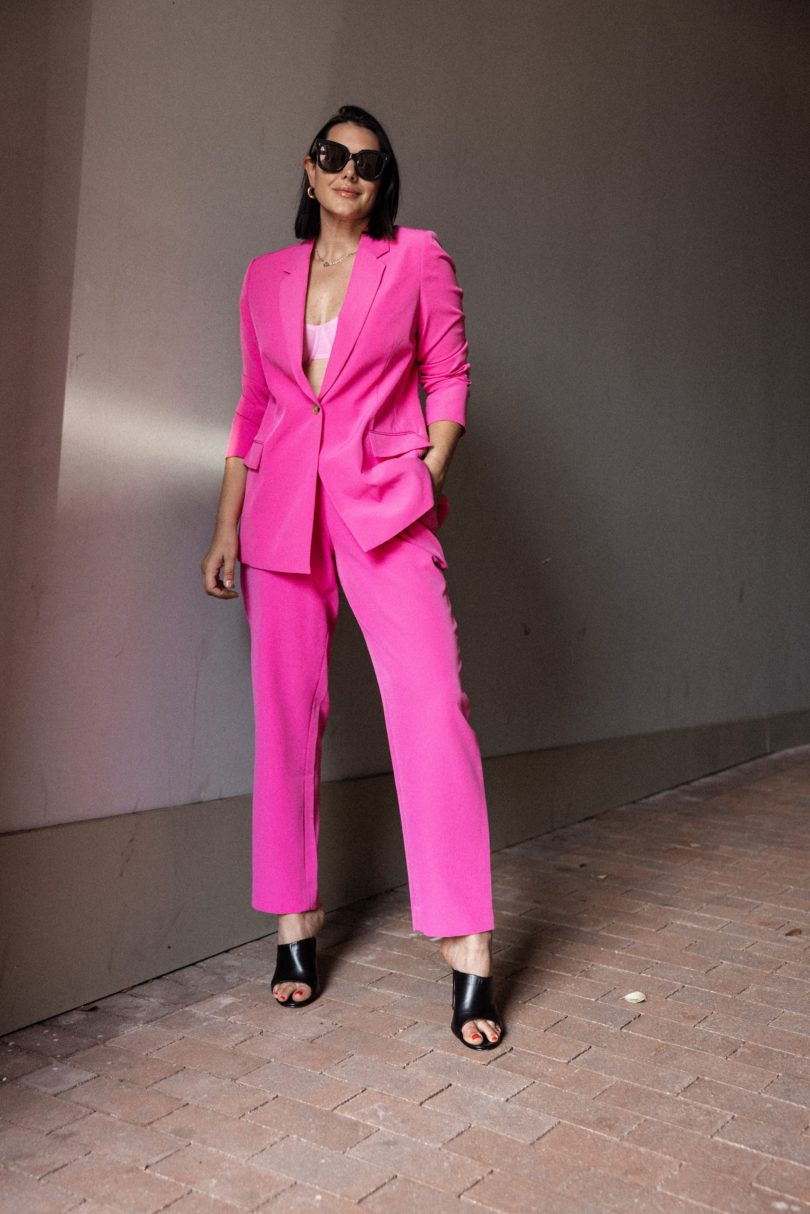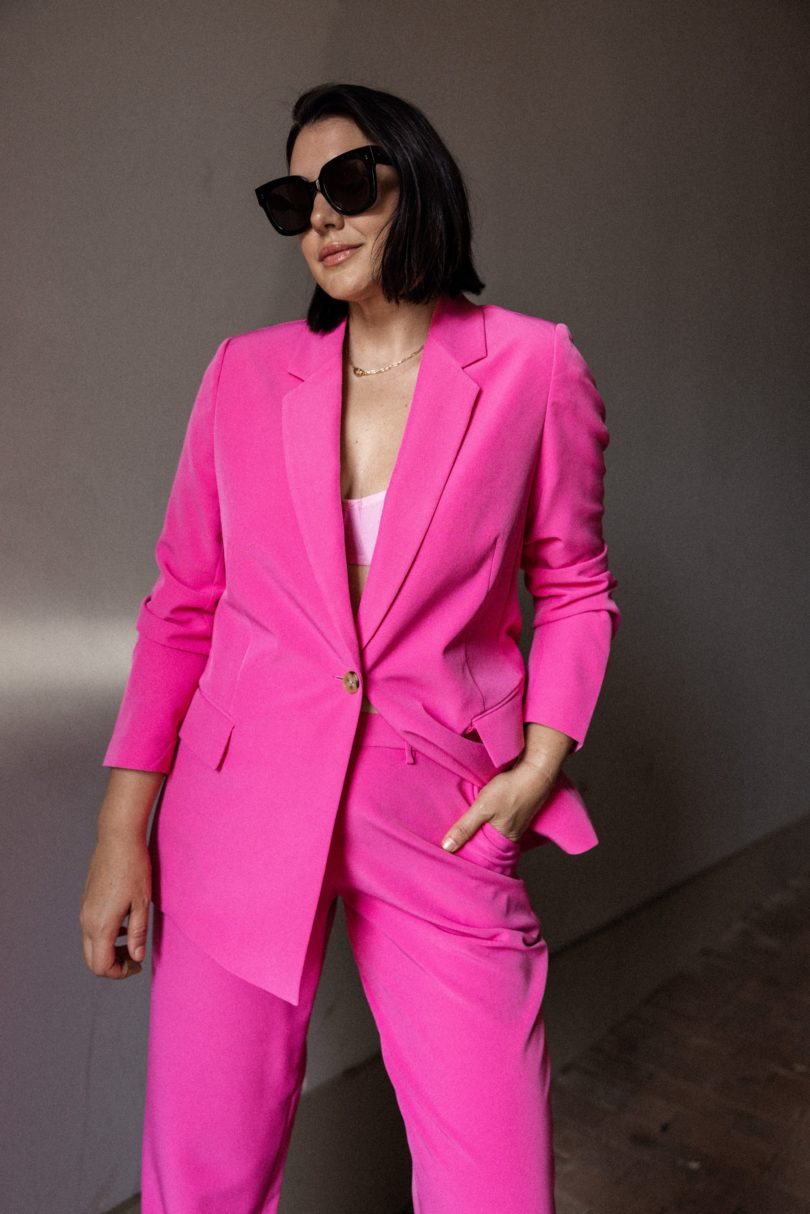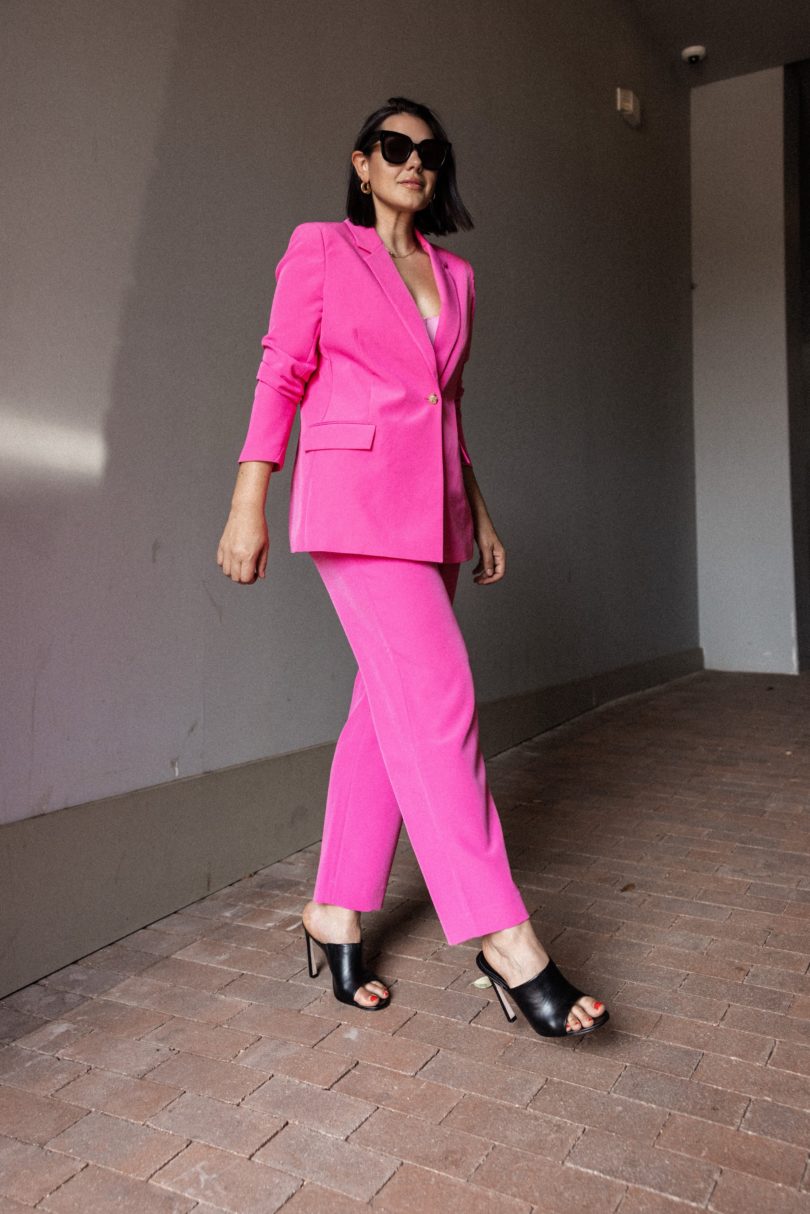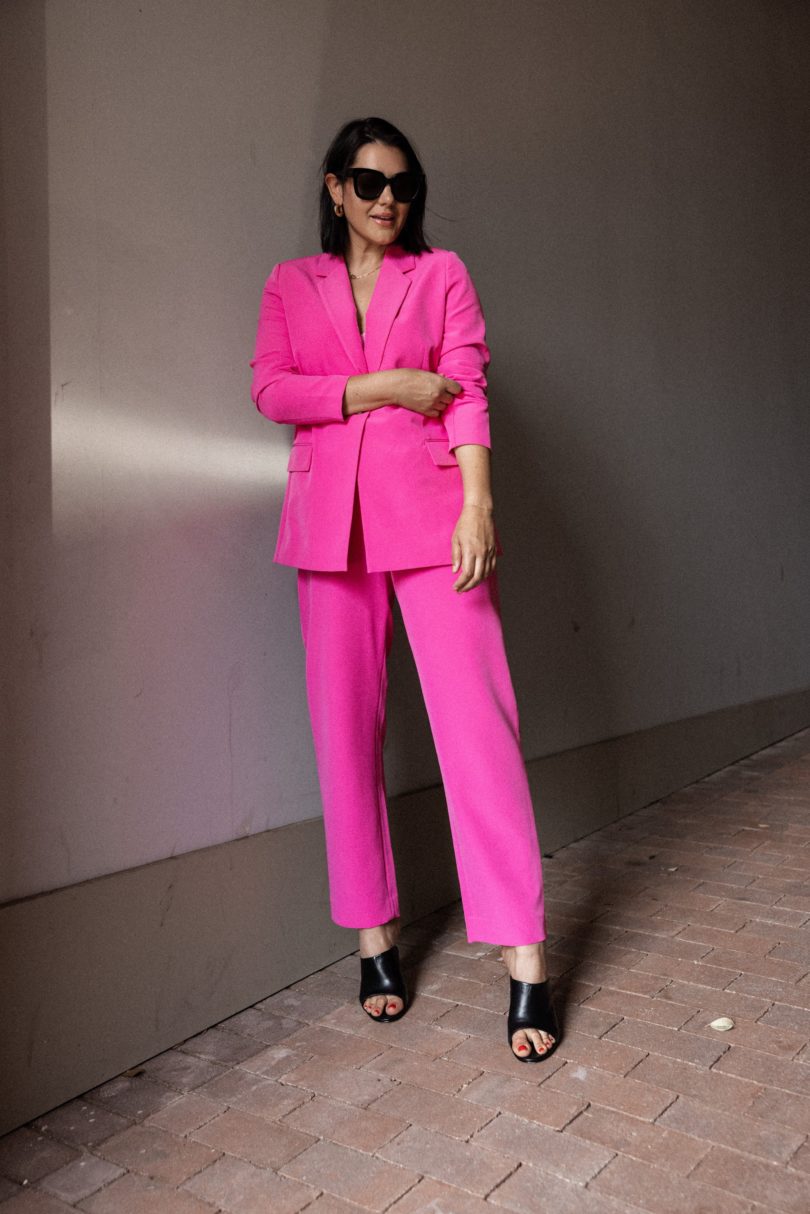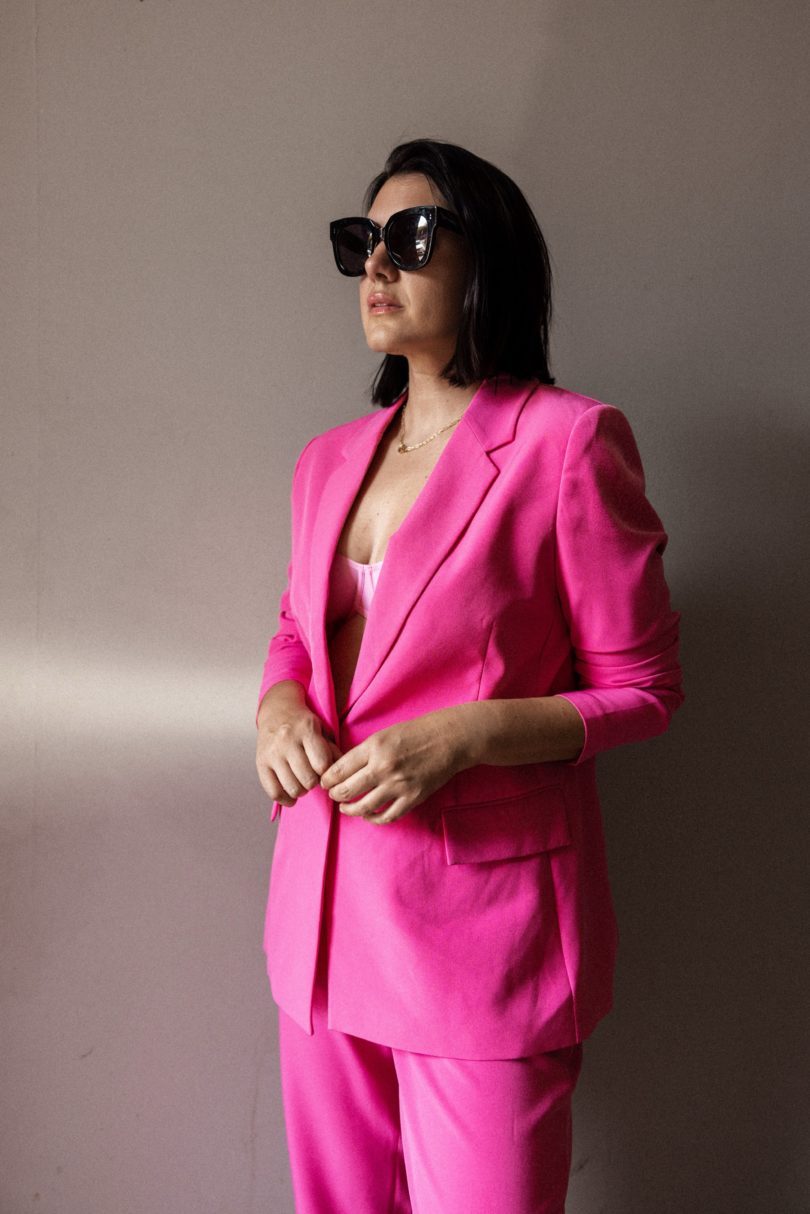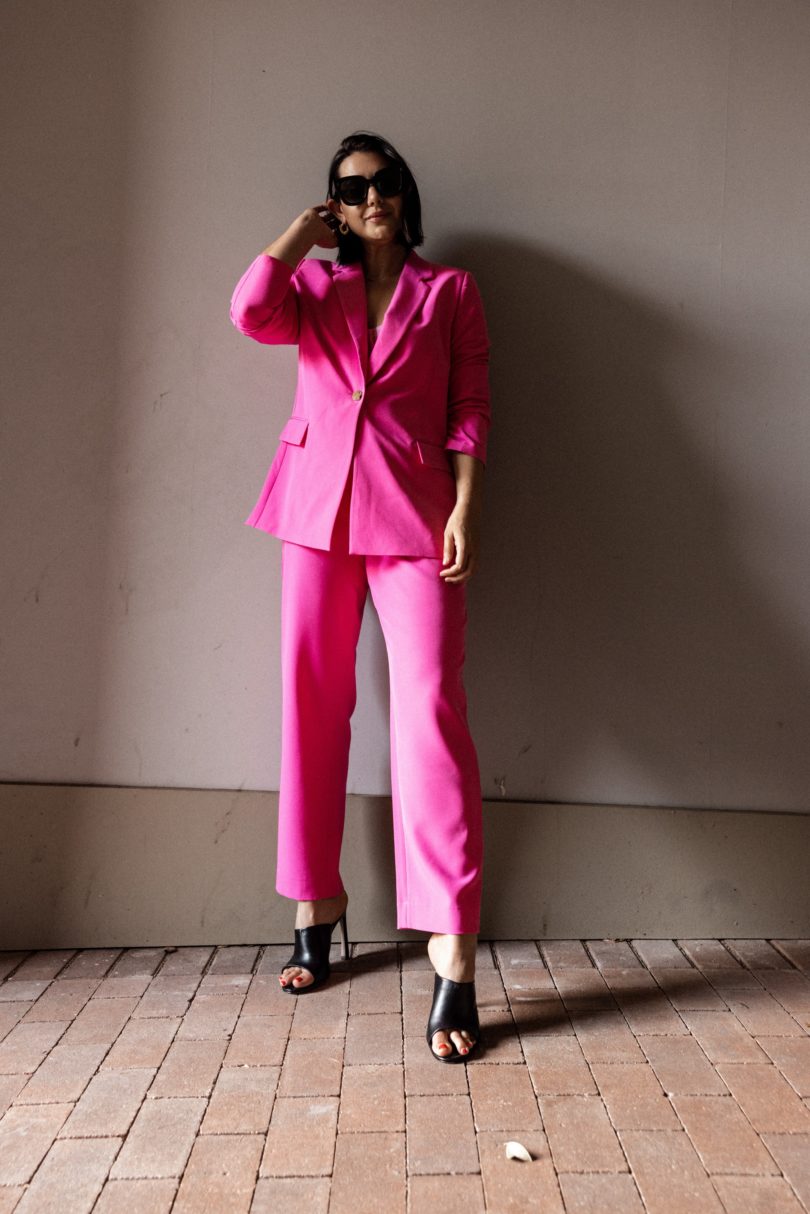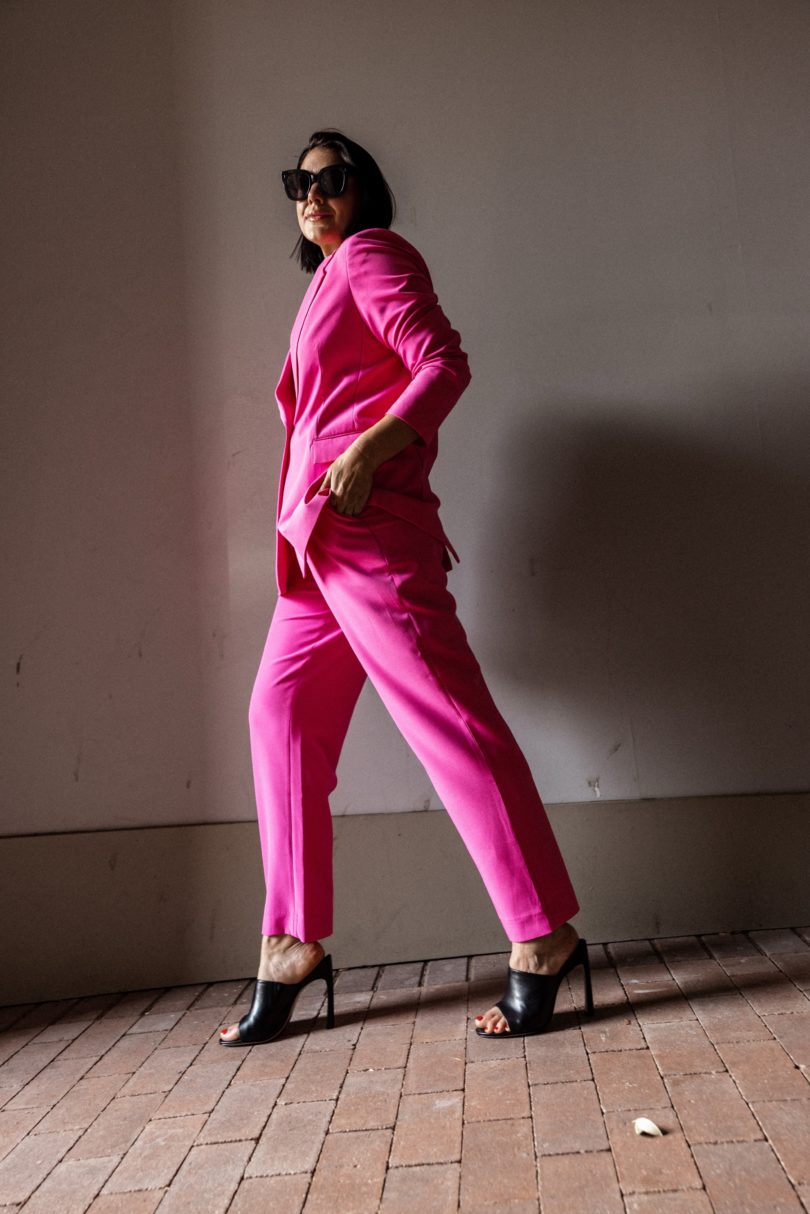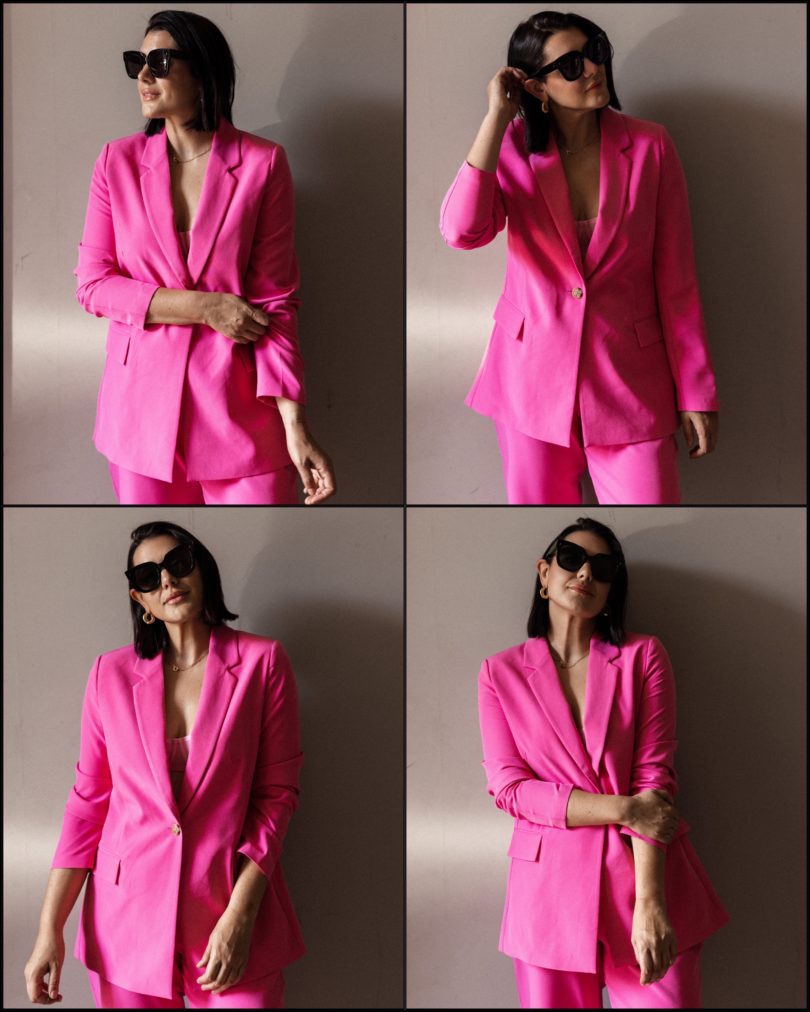 I felt like it was high time I got a Power Suit. I have no idea why I need it, where I am wearing this to, or any of the other details ironed out but I do feel very powerful. Trader Joe's is not going to know what hit them after I show up in this suit.
Furthermore, my power suit is on sale at Amazon. Does this take away from its power? Absolutely not, only makes it more powerful.  Oh and you don't technically have to wear it as a suit. Each piece is separate and the idea of pairing them is completely optional. This is the last day to save on the Prime Early Access sale so I'll link them here!
PS: I am wearing the Cuup balconette bra and I absolutely love it. 10/10 recommend and I usually hate underwire bras. It's super comfortable and honestly gorgeous on. I don't typically care for fancy underwear but this is incredibly comfortable for everyday. However, I've linked other bras that could work as well below!

And yes, this looks great with a shirt, too. 😉 I would suggest a more tailored tank or a bodysuit like below.