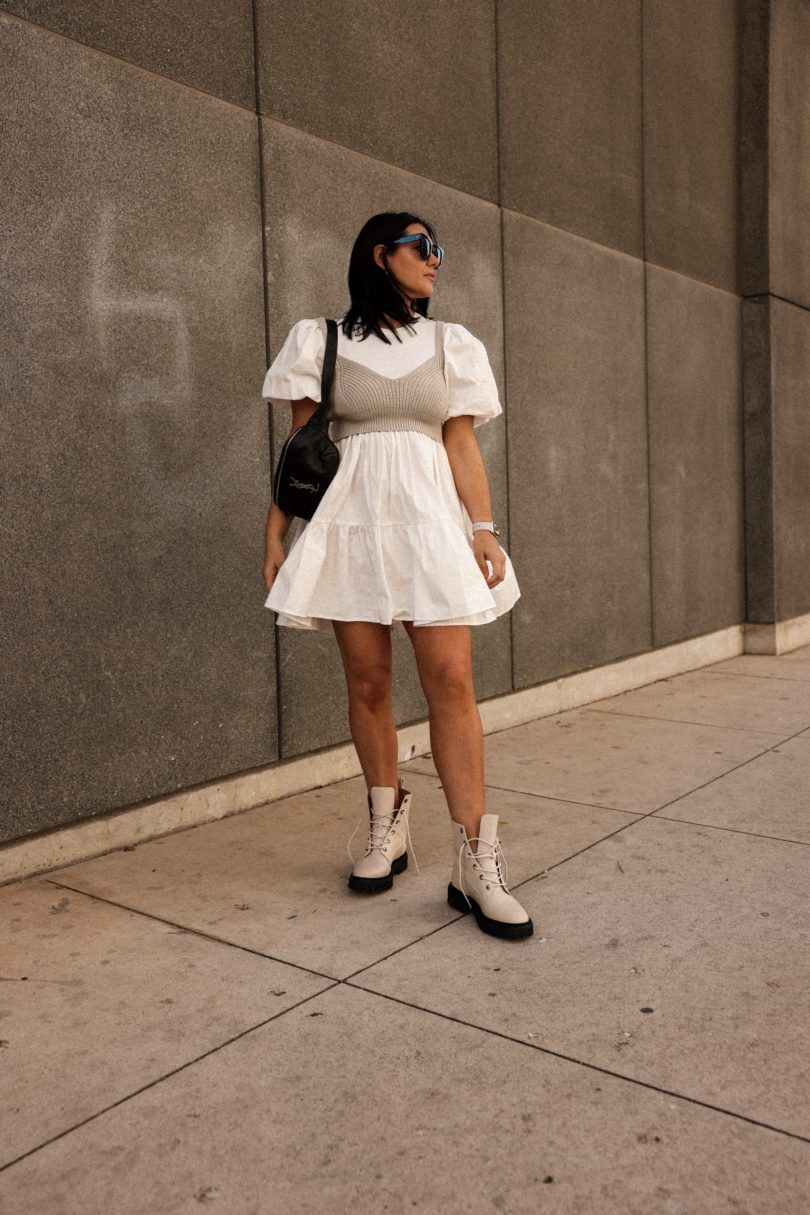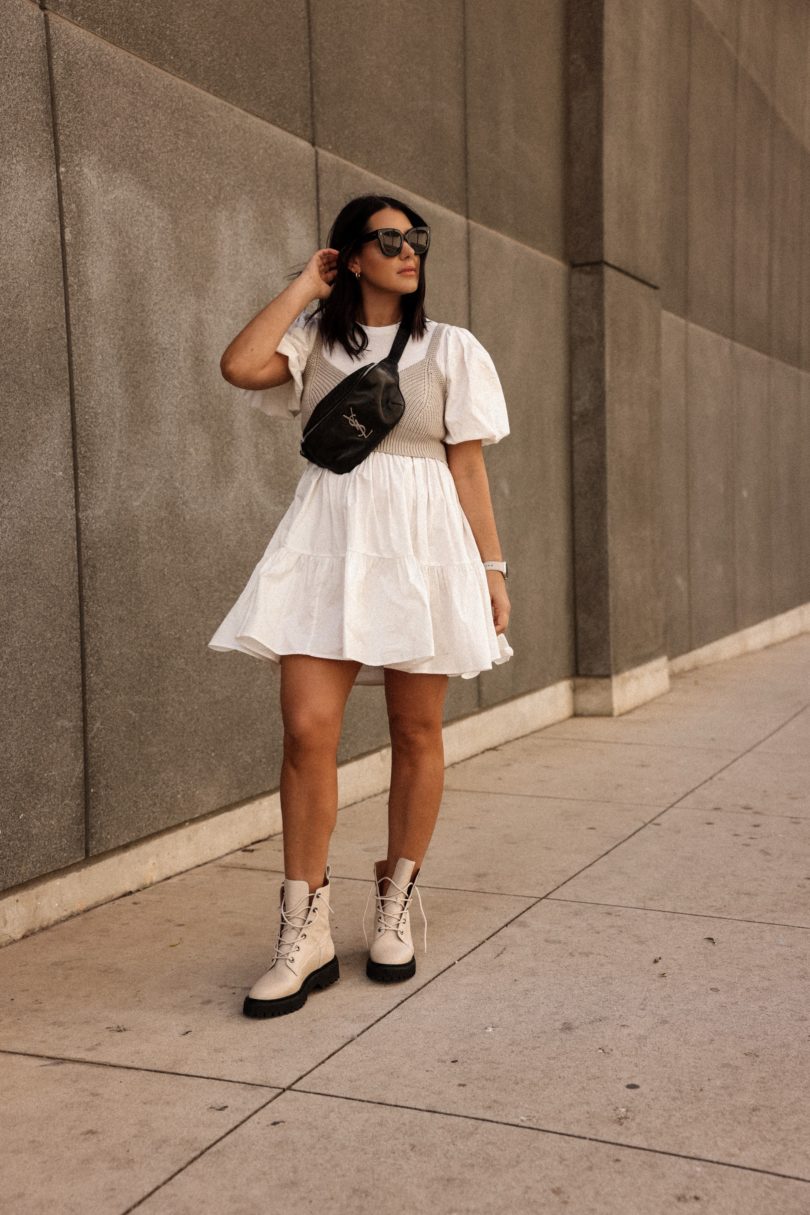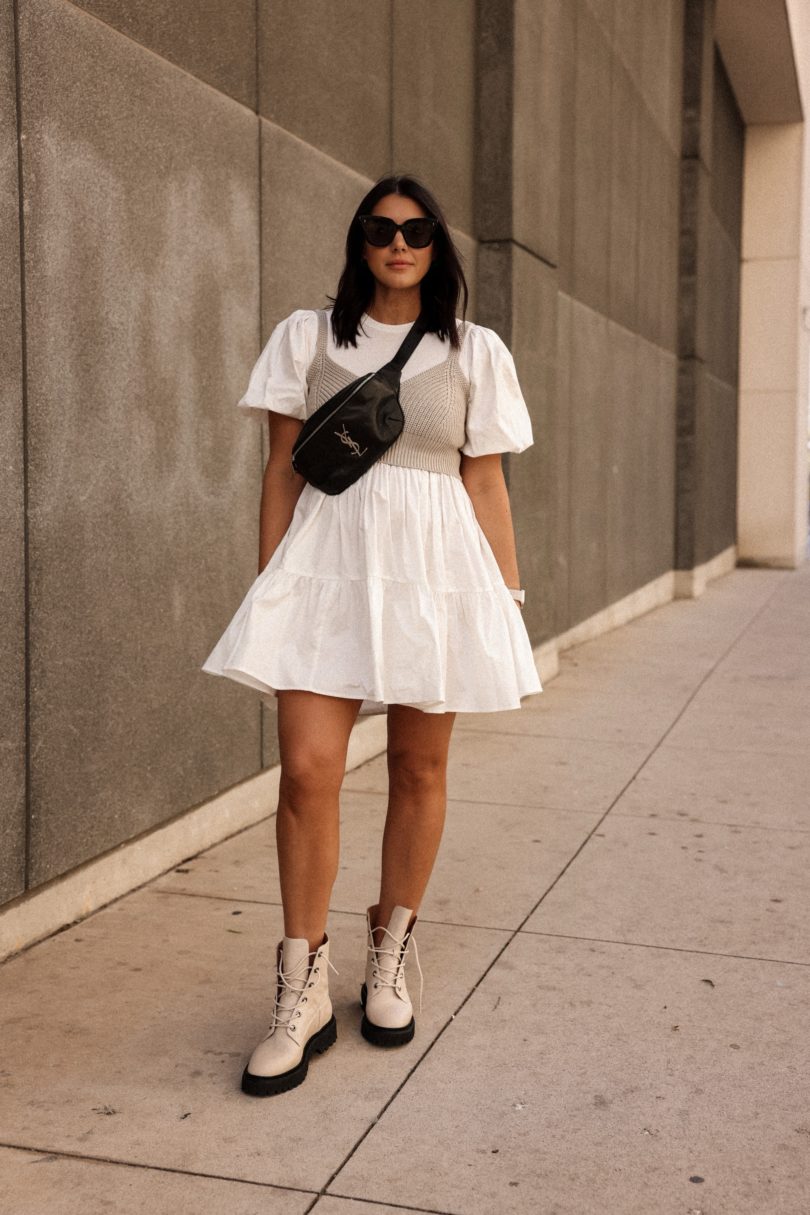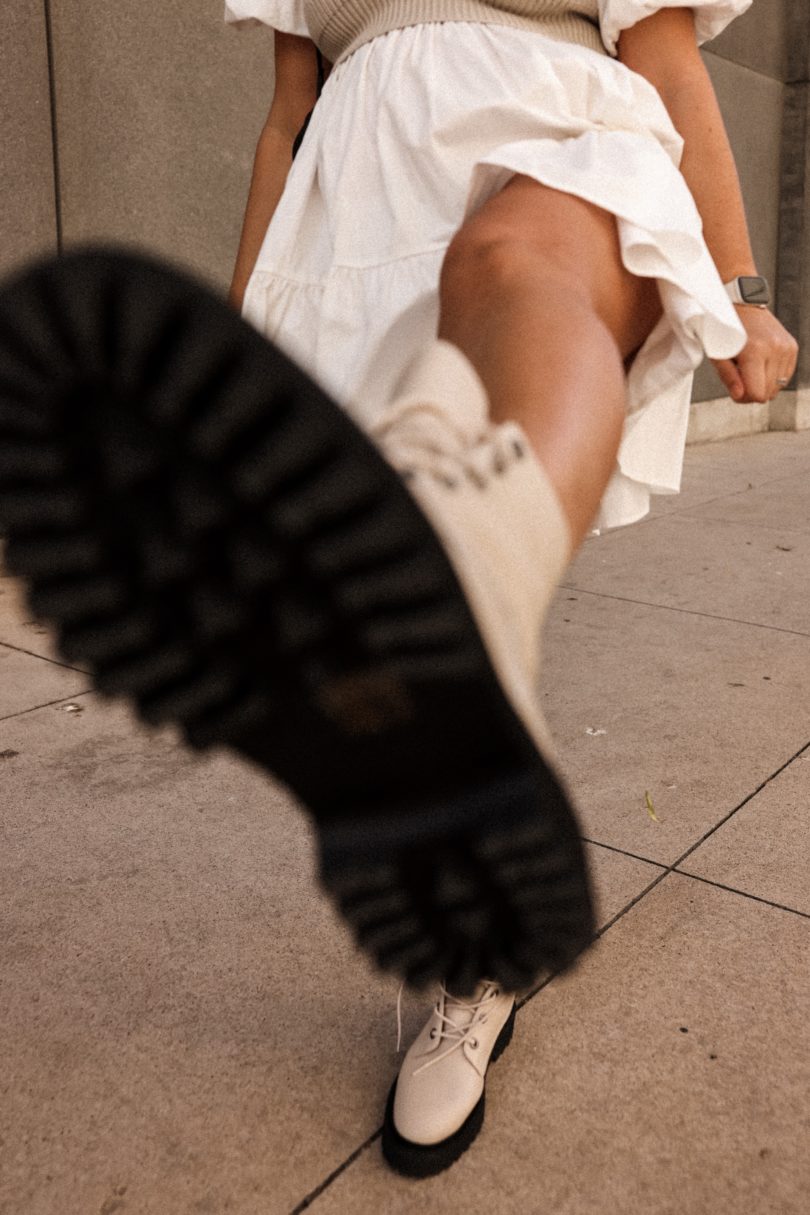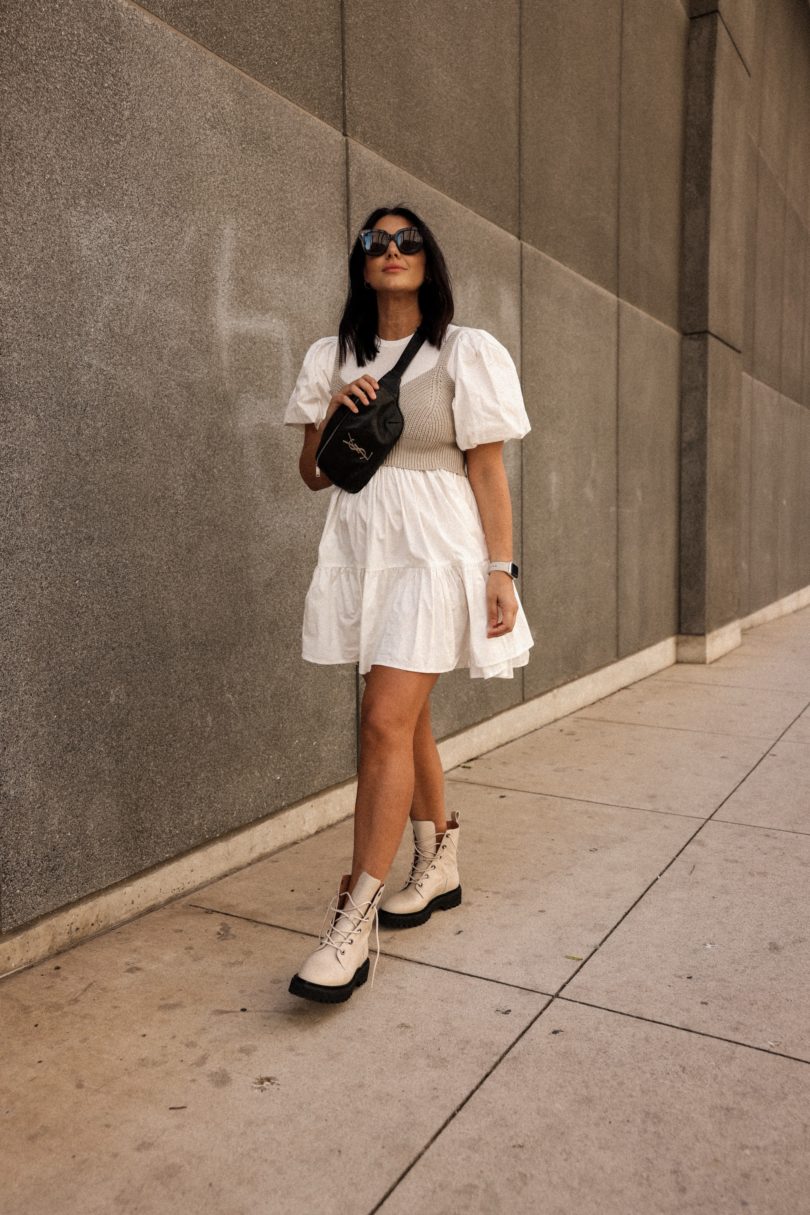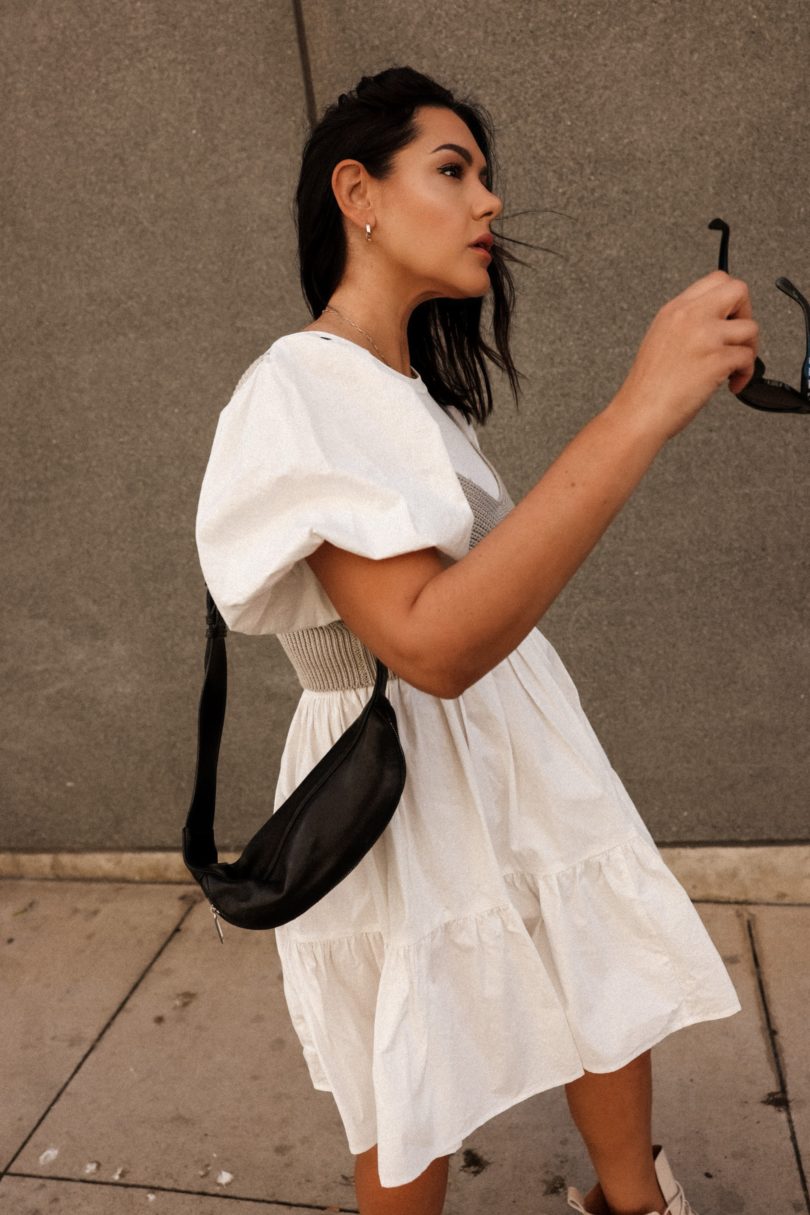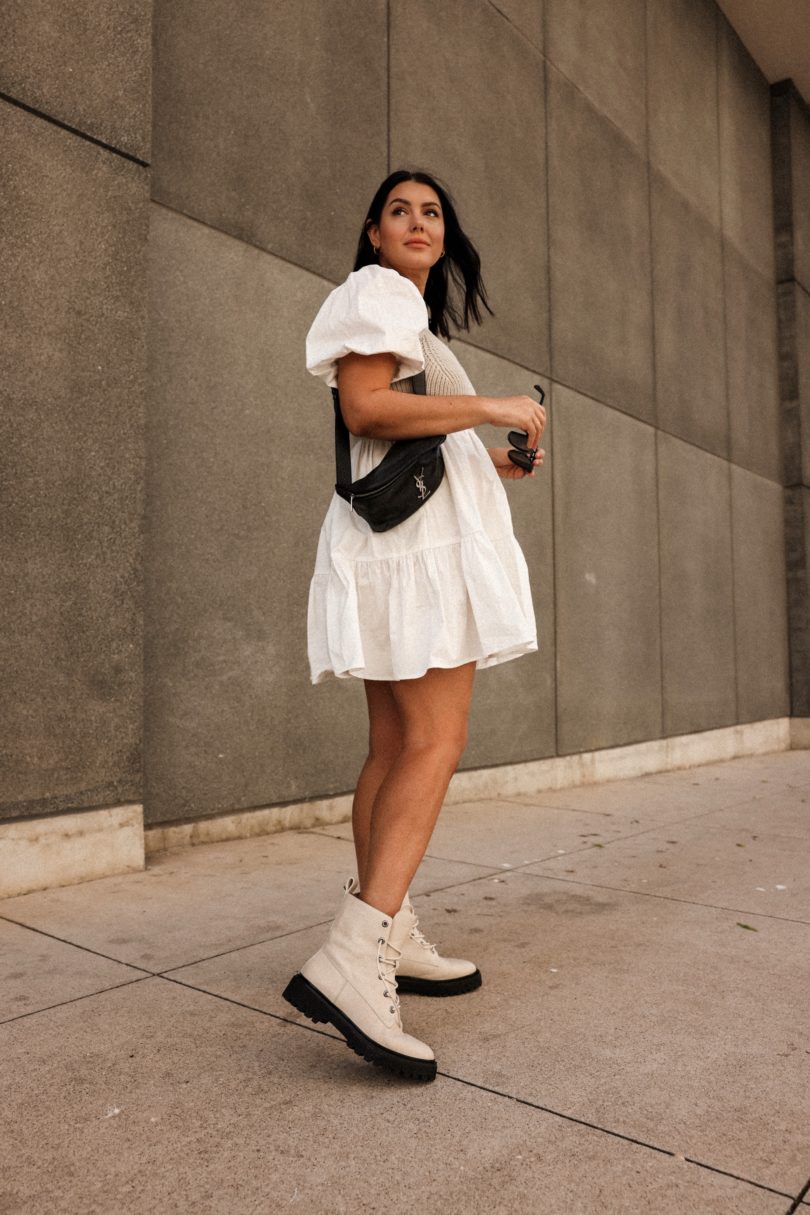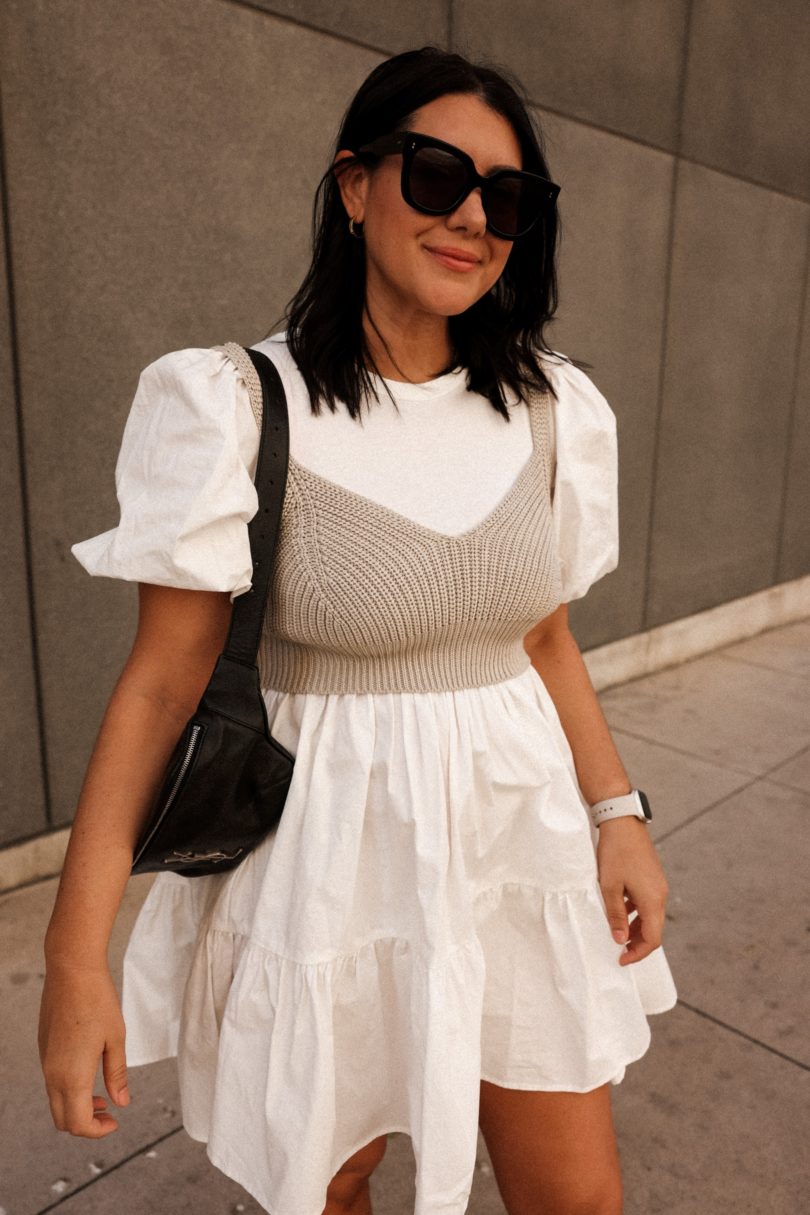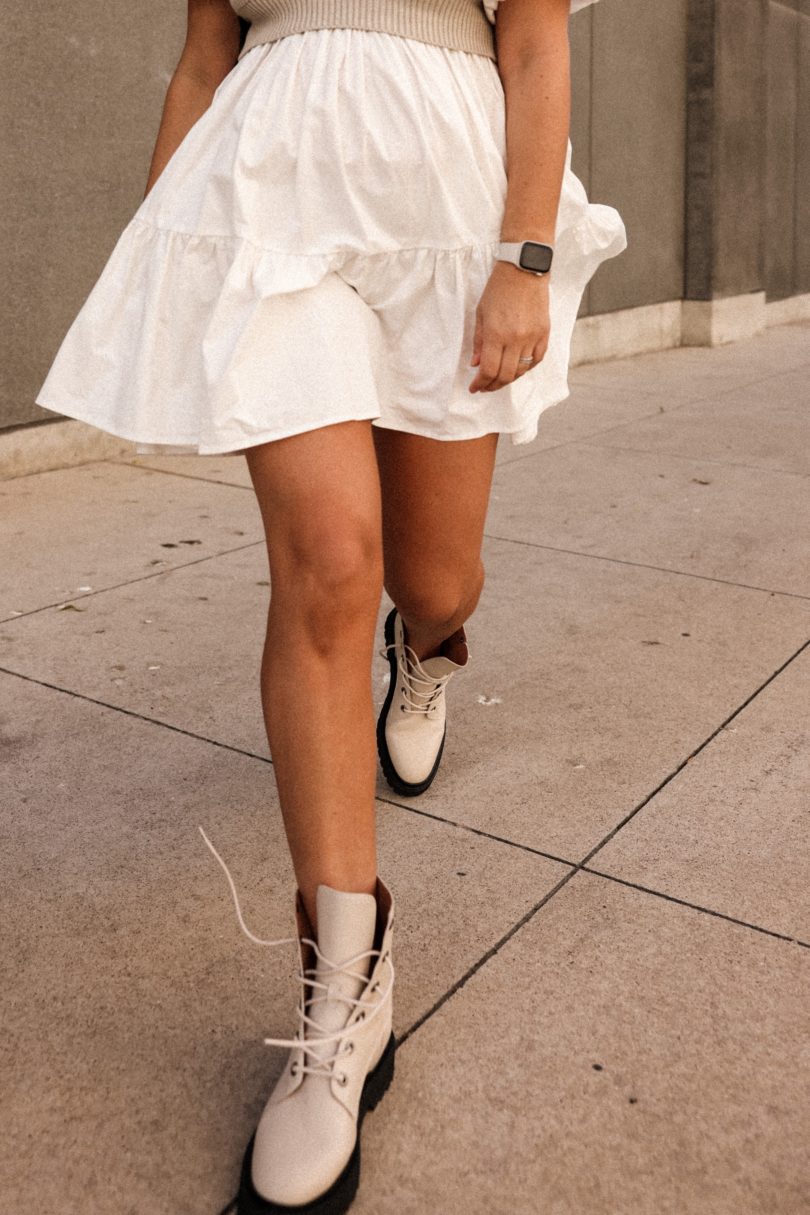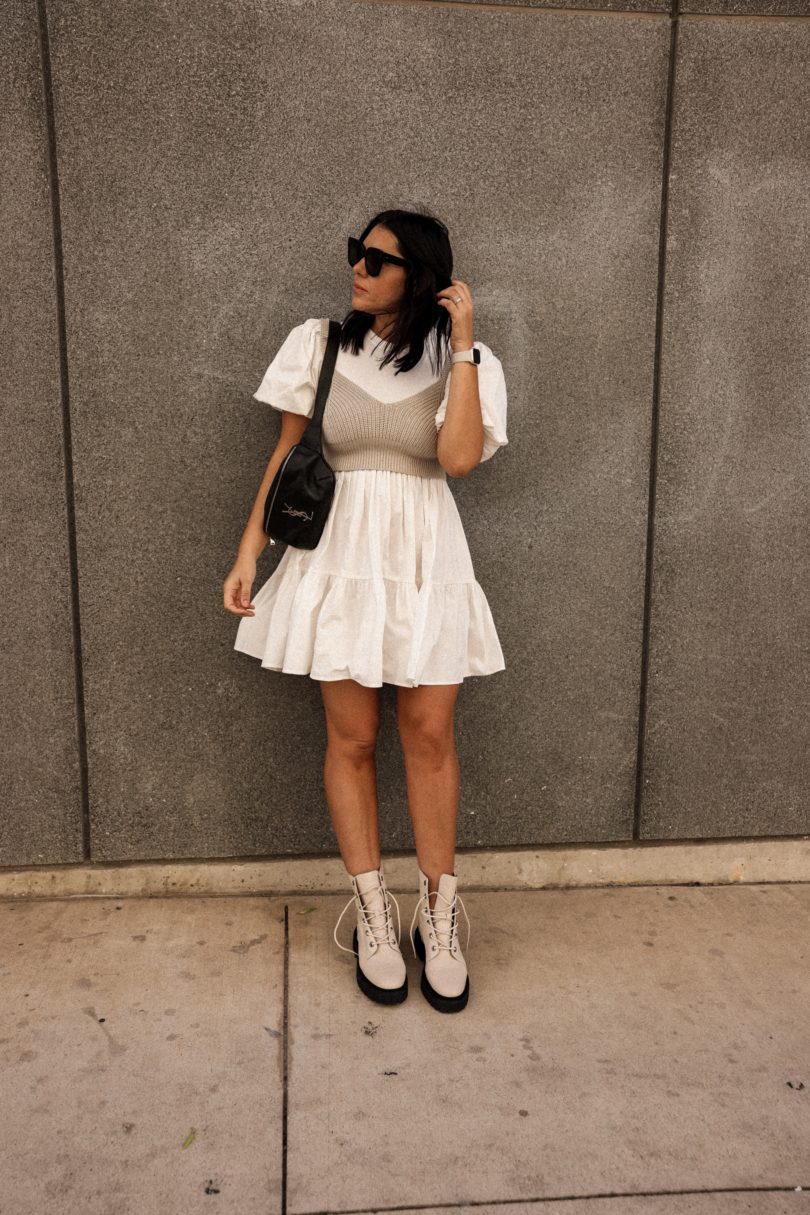 Happy Prime Early Access Deals Day! Doesn't quite roll off the tongue does it? I guess we could give it an acronym — PEADD. Nope, not going to say that one out loud. Okay cool so Happy Prime Early Access Deals Day it is!
What does that mean? That means that your inbox is absolutely screaming at you because every single retailer is now on MAJOR sAle because Amazon has a sale. I'm only half joking, of course — but which half? I'll never tell. So if you are looking for items for yourself or to jumpstart holiday shopping then there are lots of goodies on sale! (Here are a few round ups from yours truly: beauty, fashion, everything else.) If you aren't really looking for anything, then you know you can go one with your day. My dress though is on sale! You can get it on sale at Shopbop (with a code Save25) or at Amazon, no code needed! 
(I am in the large, but don't recommend a size up. Just stick with your typical size!)
Who knew that lug sole boots would be my jam this fall? I love these boots so so much. I find them actually easy to style! (In fact, I put these babies in my capsule this month!) Find them in a few hues from Madewell here.  Oh and correct me if I'm wrong…I think these are 25% off right now, too! Sales everywhere. Be careful out there, friends.