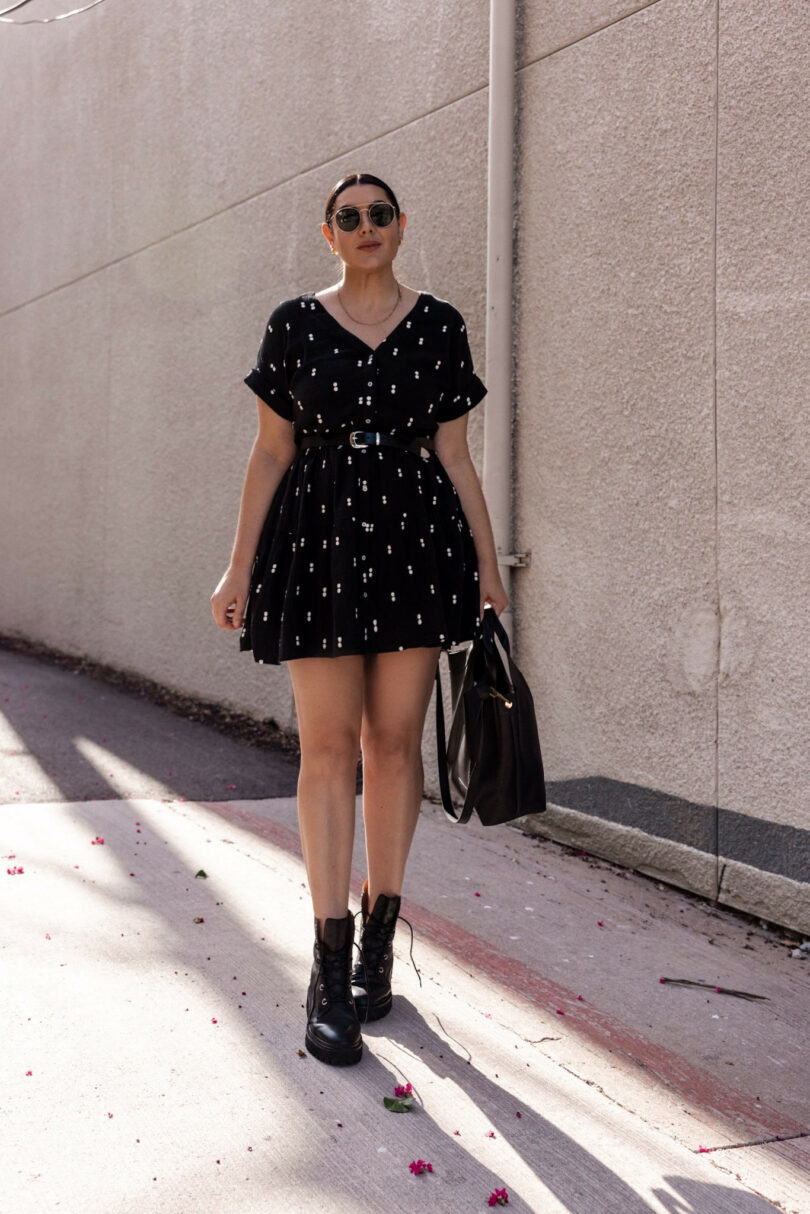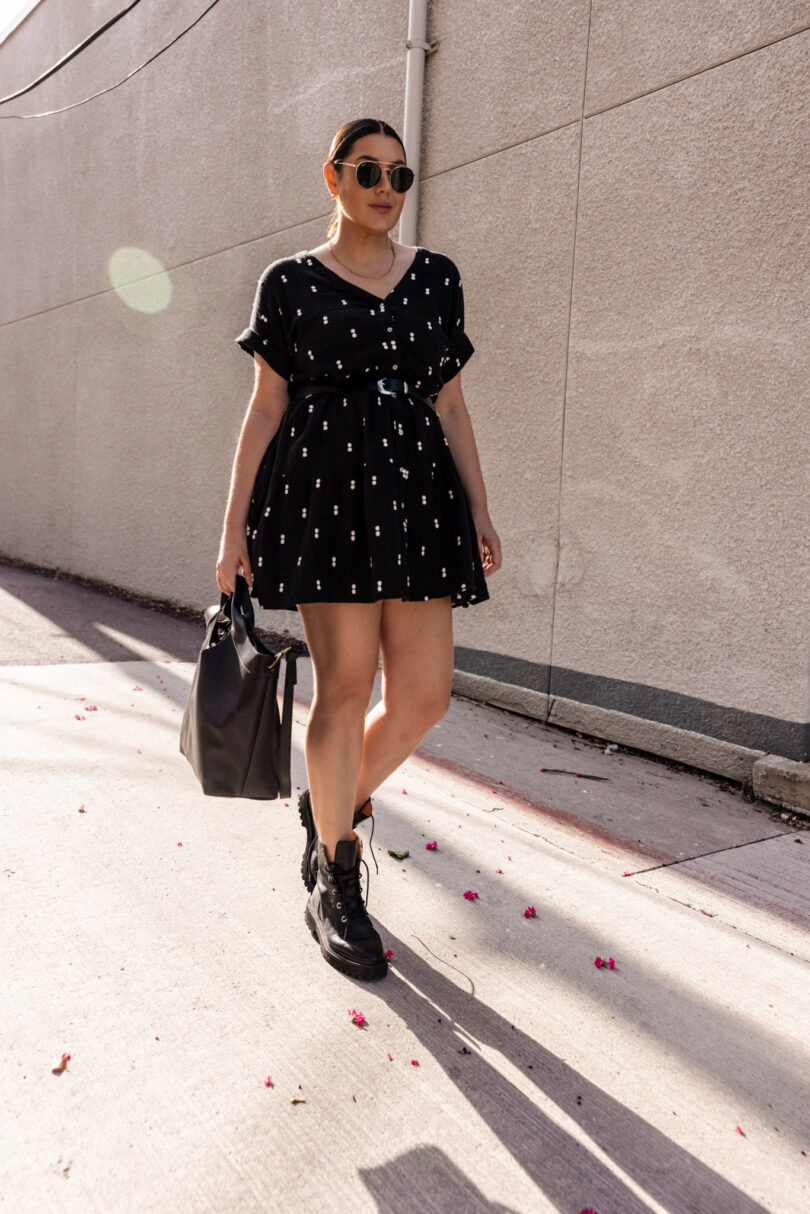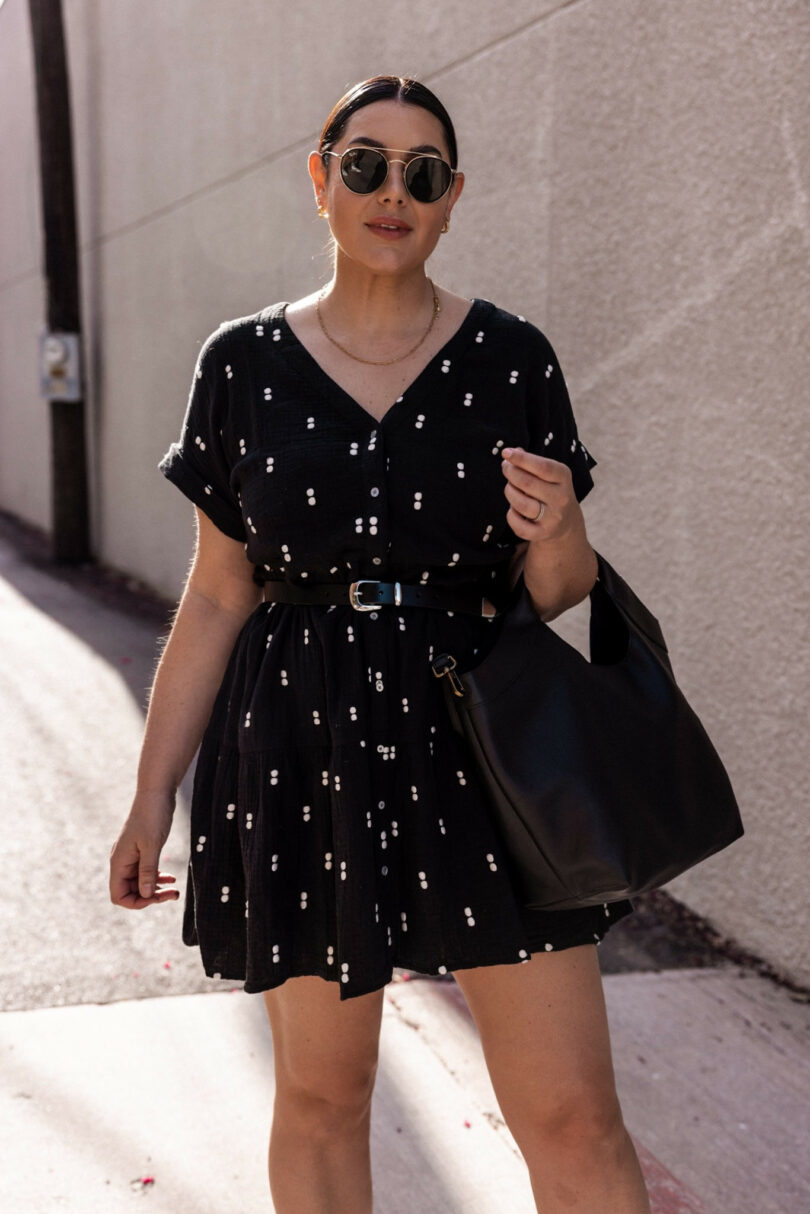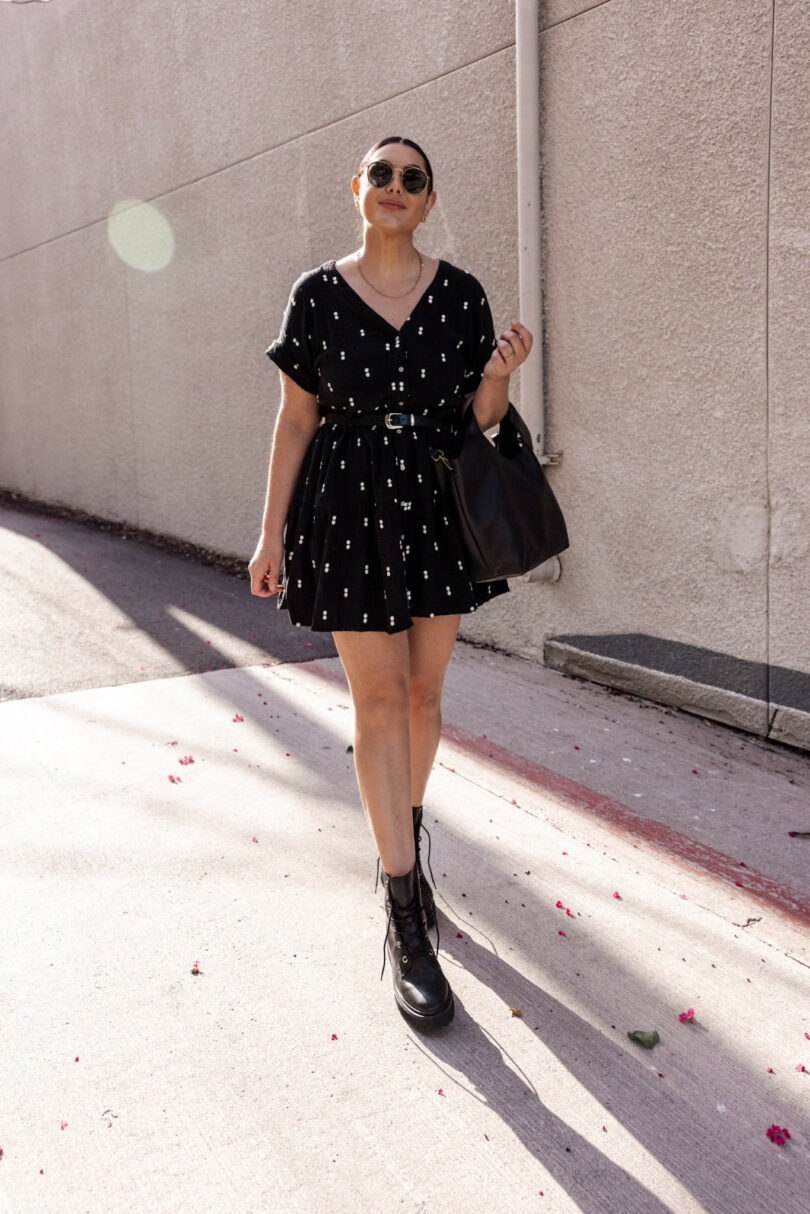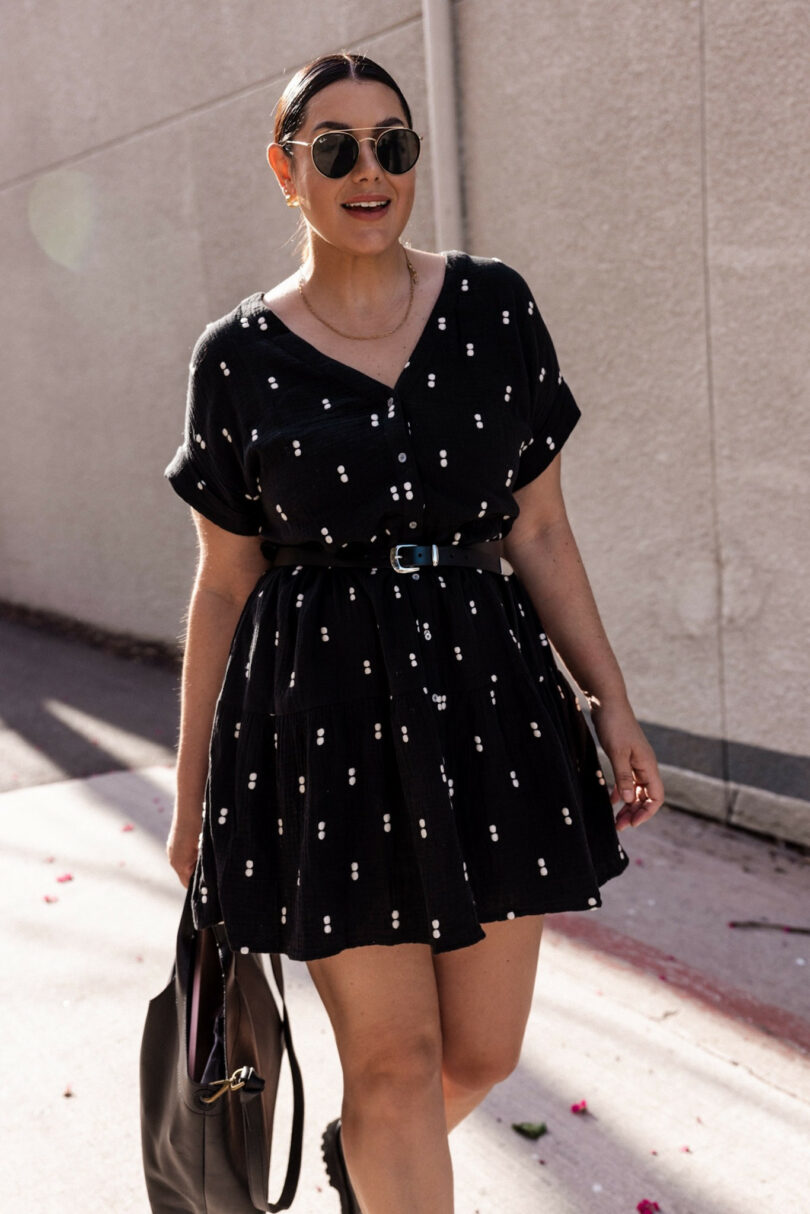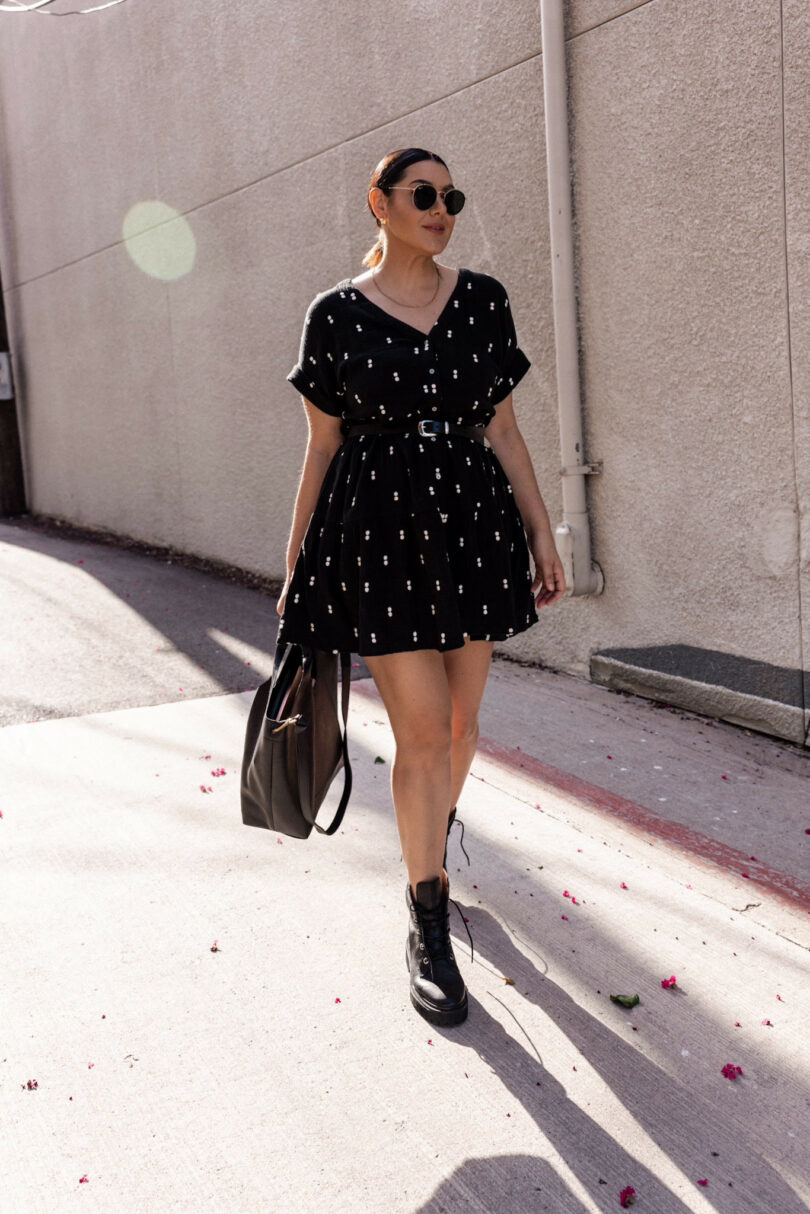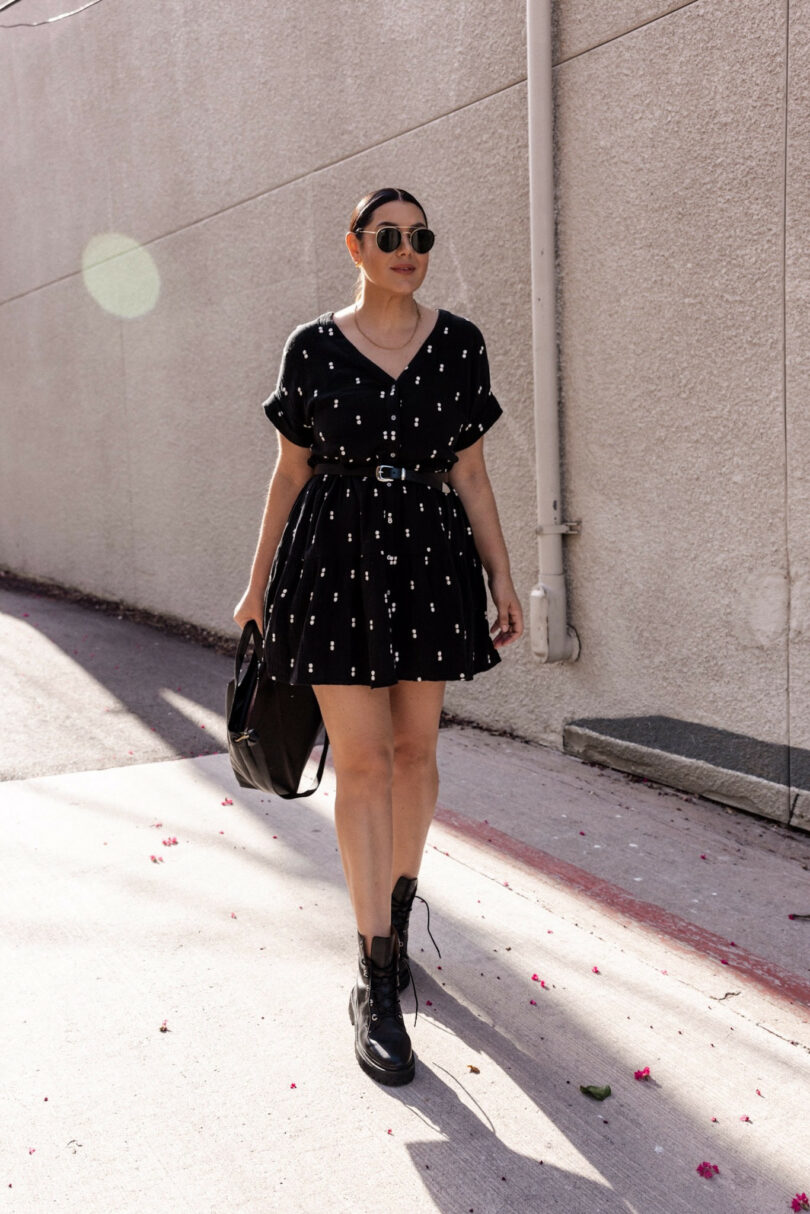 This dress is a summer-weight but I wanted to make it fall. Why? Because I am tired of summer and I just want it to be fall ok? Dress for the season you want, not the one you have. Now did I regret the boots by noon? Yes, yes I did. But other than that 10/10 on this outfit.
Love this dress but it's in and out of stock and that's a real bummer honestly. I tried to time this post so that it would be in better shape stock-wise but alas only a few mediums left. So if you like this dress, you're a medium then today is your day! I'll keep an eye on it because typically things get restocked! I've got a phD in online shopping, so you can trust me.
Find this dress here. Runs generous so size down if you want a closer fit!
May I just take a moment and say that I would have chosen different boots for this outfit, that is if I had them in my cold clammy hands. These boots would be A+ for this outfit, especially with the belt. I WILL be snatching up these boots in no time, they're my fall vibe for sure. (In black for me, but the brown is cute too!)
My Boot Suggestion