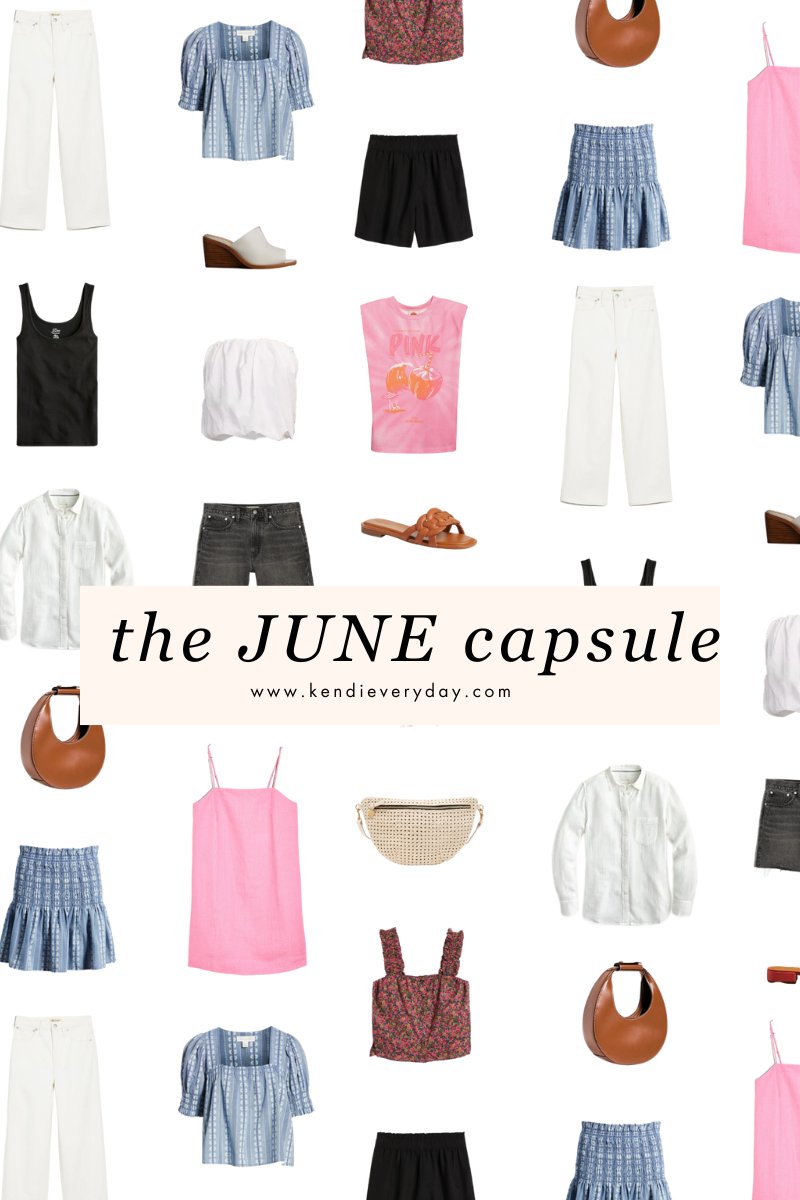 Hi there! The June capsule is here. I initially had 20 pieces in this capsule but kept hacking away at it until it was just perfect. Out of 16 items, I created 32 outfits that you an easily recreate too! Scroll down for the items + the 32 outfits for June.
What happened to May's capsule you ask? I've been struggling just a bit this spring with depression so if I seemed a bit off, that's probably why. The essentials post and the capsule were causing a lot of stress and so I took a break to get my head back on straight. I'm feeling better this month and I was so excited to return to the capsule. Thank you for giving me space with being a human and for understanding about the slight glitch in the monthly capsules. <3
16 Pieces for June
Links for each piece are to the right! Or you can click on the '+' and go directly to the product.
32 outfits for June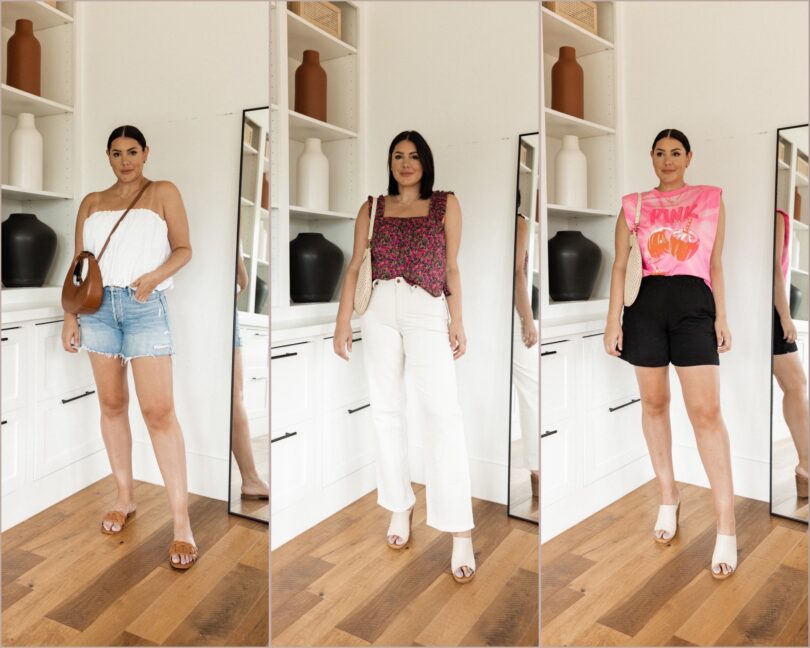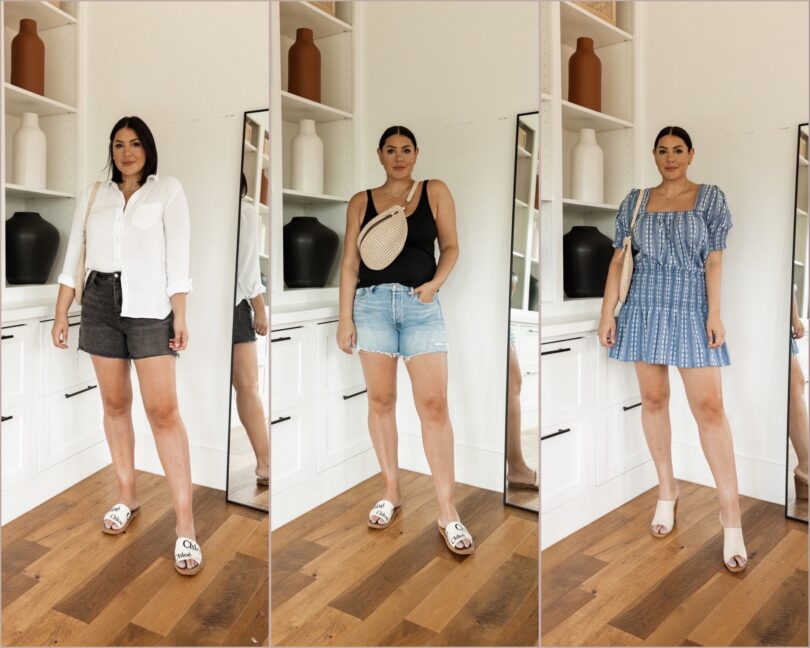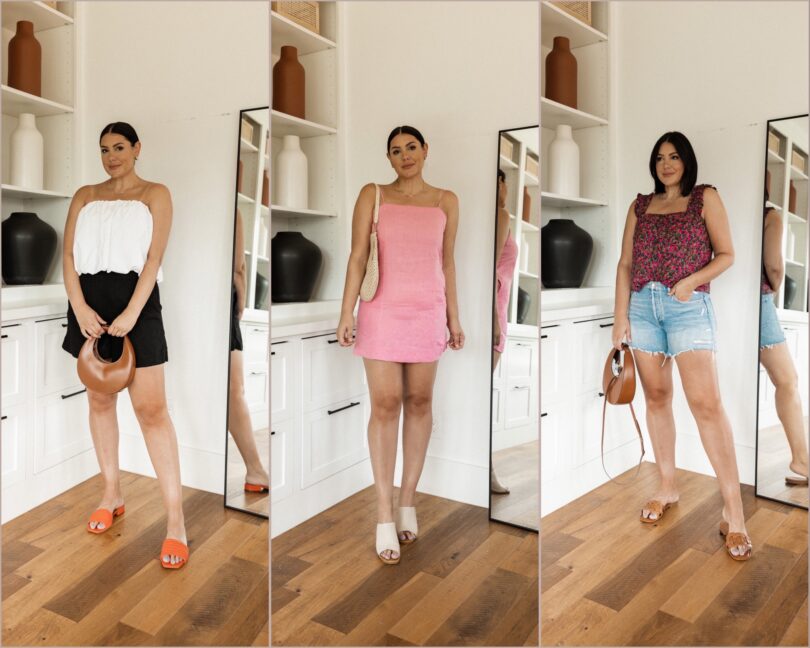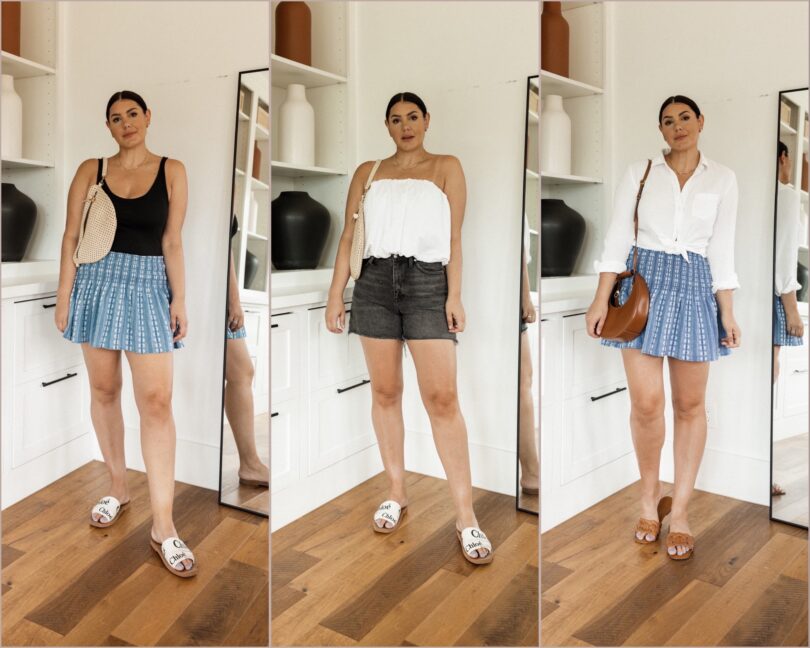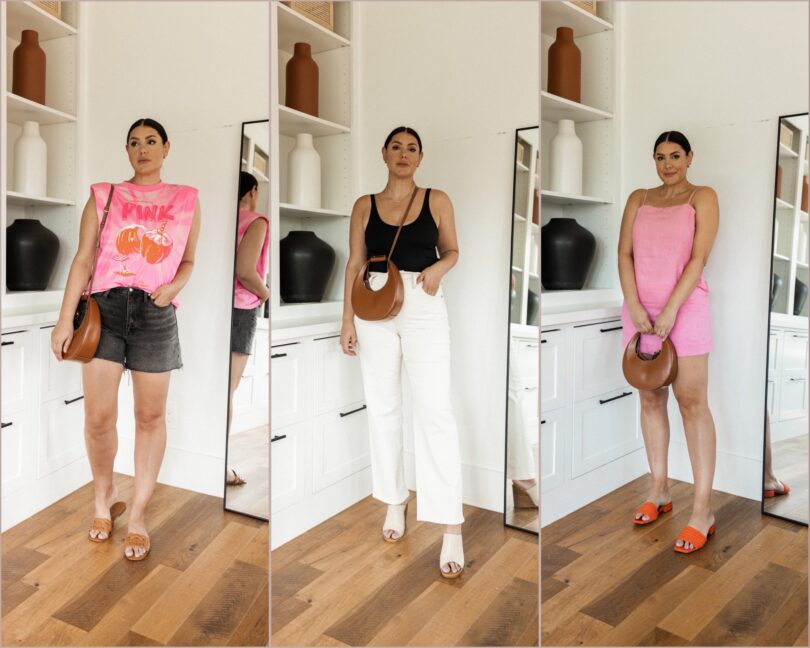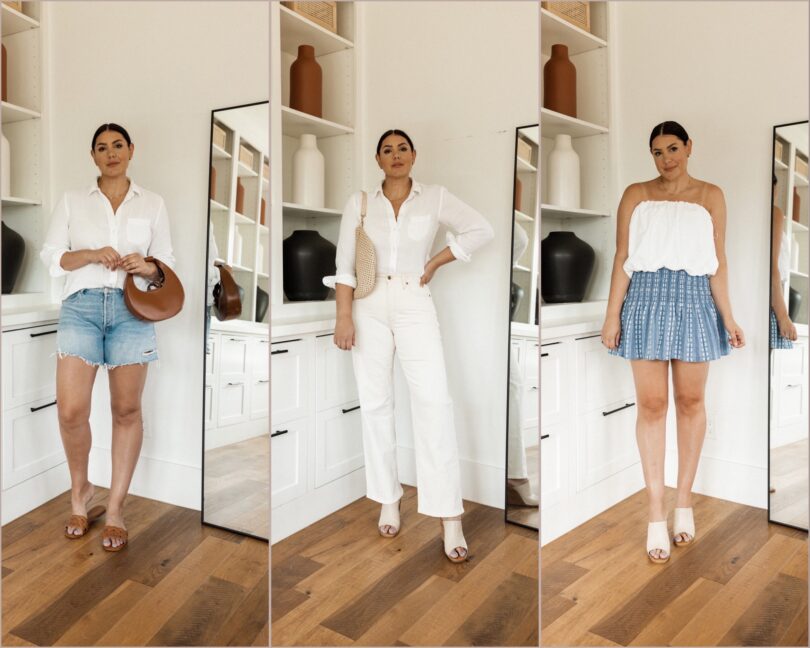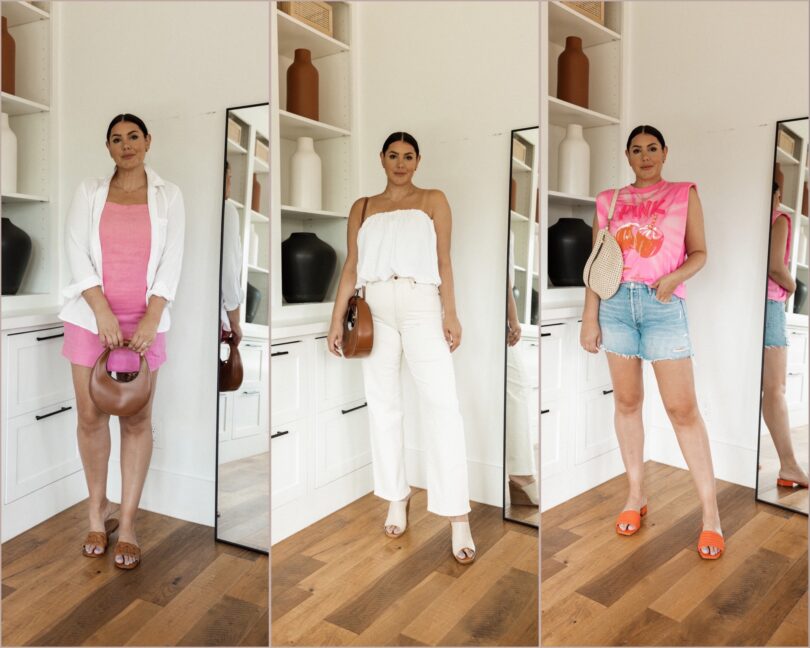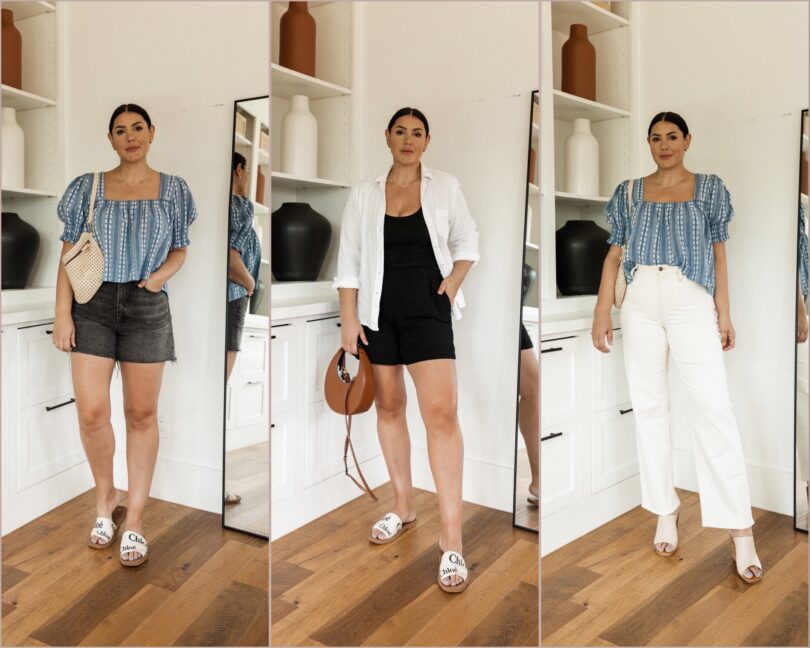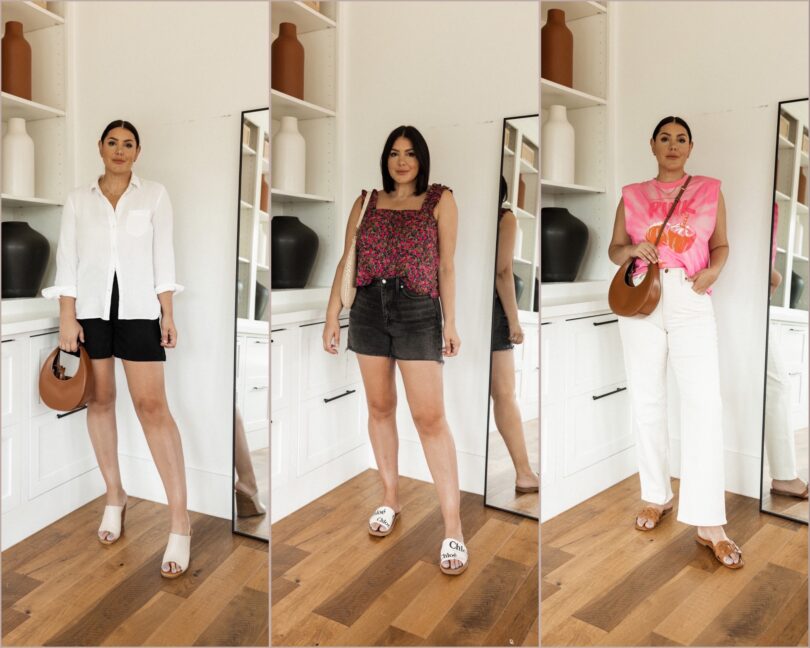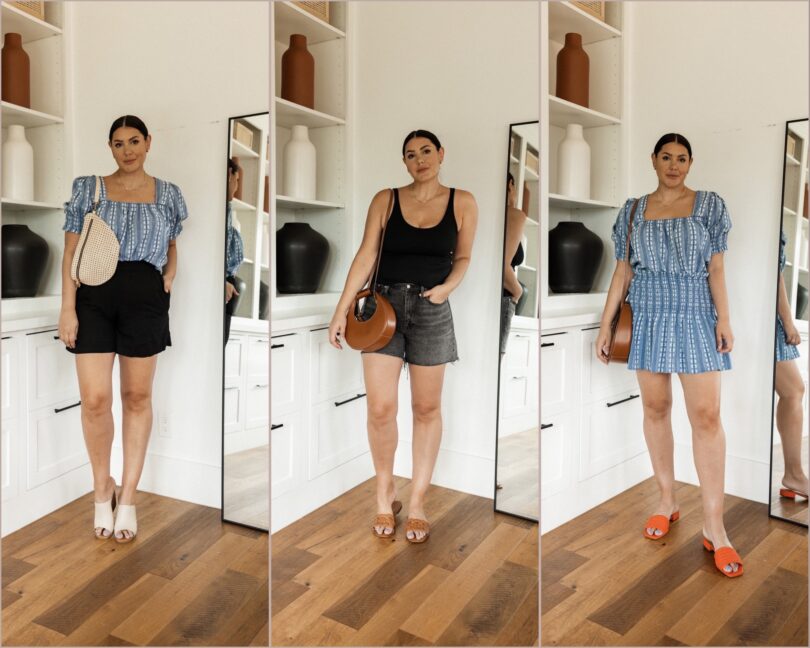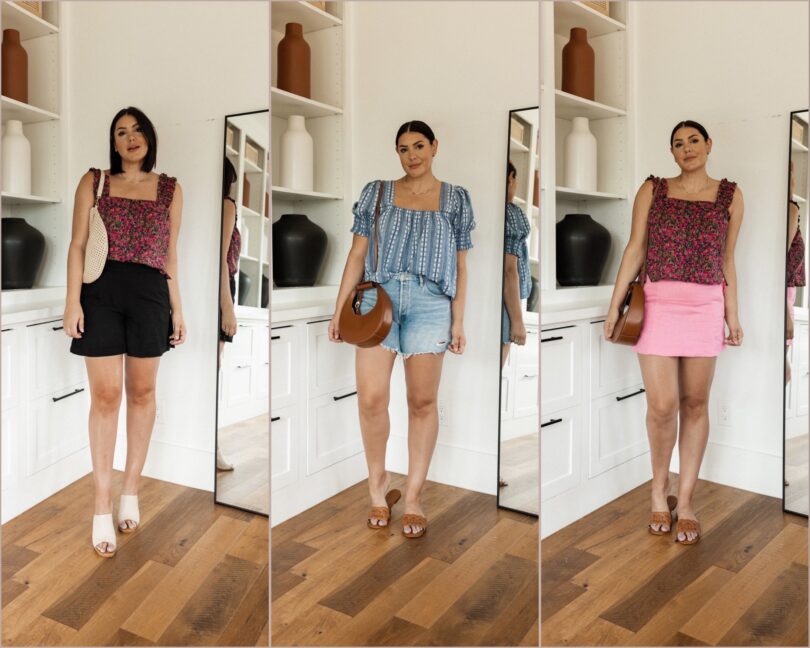 My Favorite Pieces
__________________________________________
The Gauze Button Down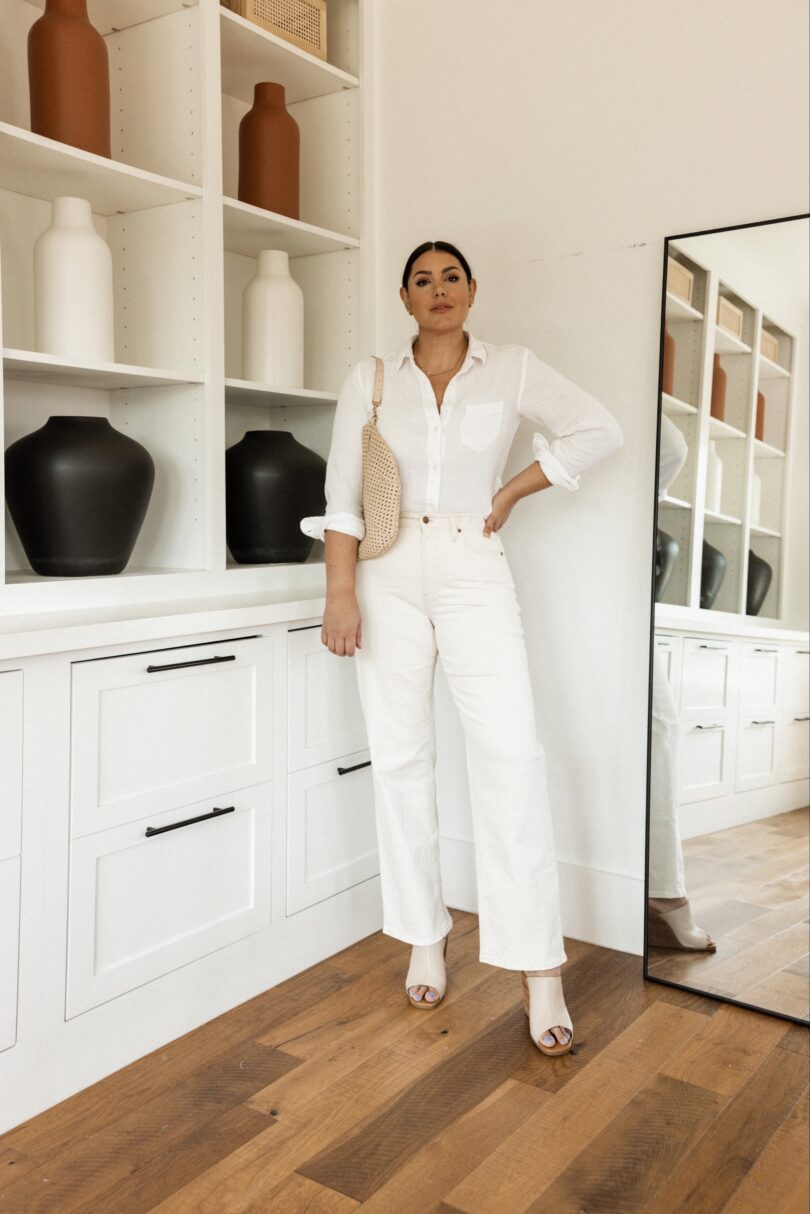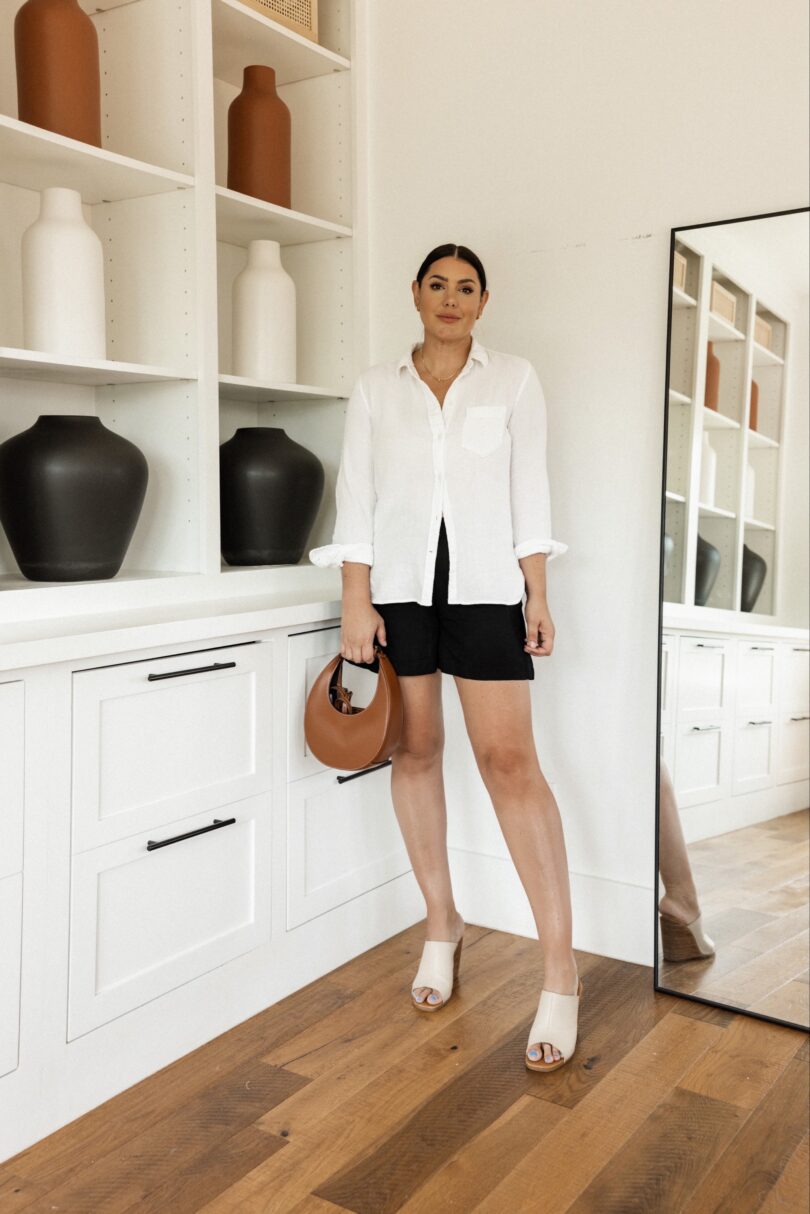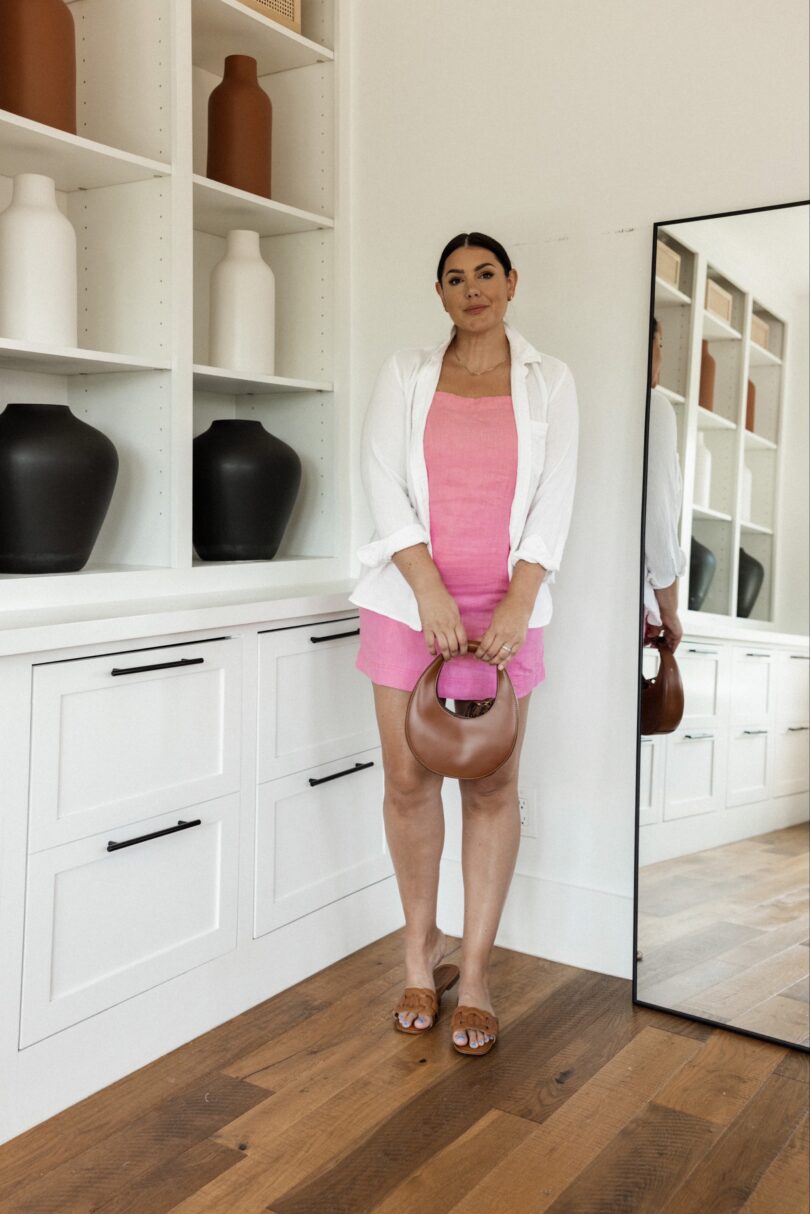 Truly a team player, this gauzey button down from J.Crew is a summer must. I took it to the beach, wore it over my swimsuit, wore it as a button down with cut-offs, and look here — over a dress looks really pulled together. It's soft, lightweight and yes, long sleeves. When that A/C hits and you need some coverage; emotional support sleeves.
I sized up because I knew it would wash / shrink a bit in the wash and I was right. I'm in the 10. Don't try it, ok? Don't be like me. Be better. Find it here at J.Crew, on sale too!
The Poplin Bubble Top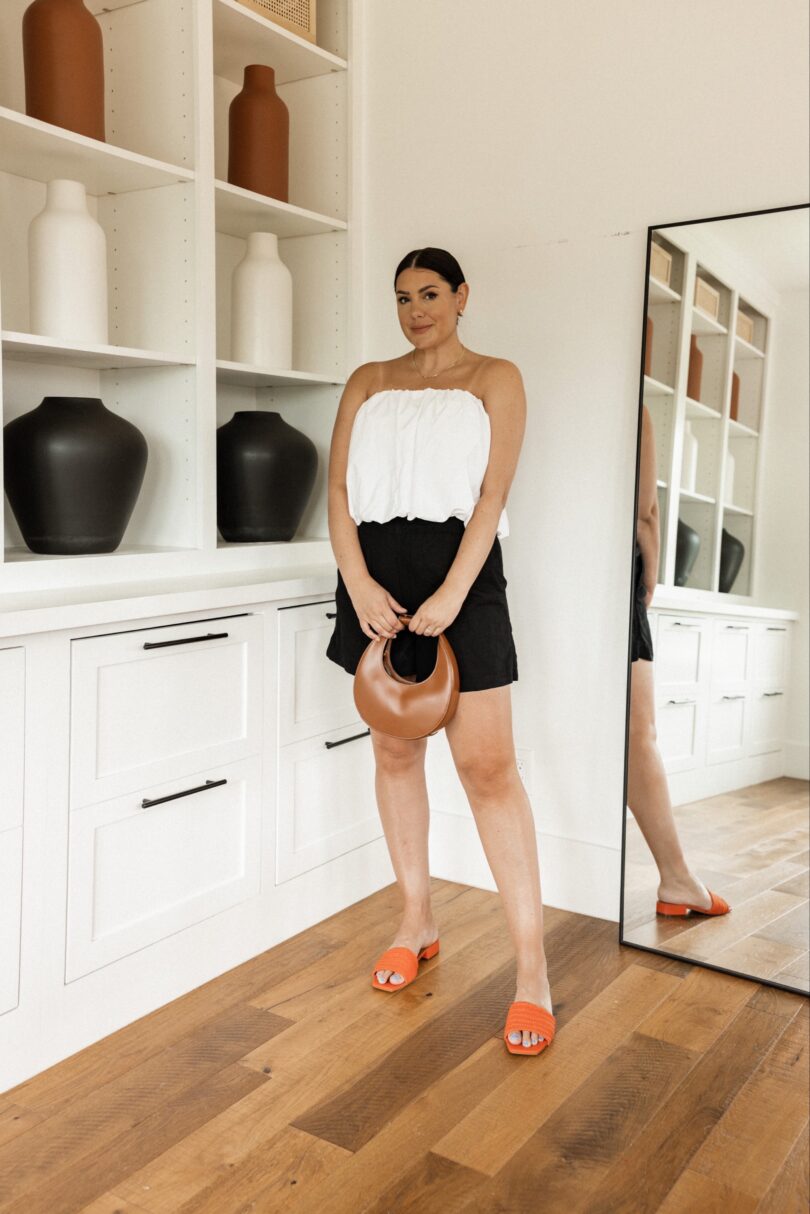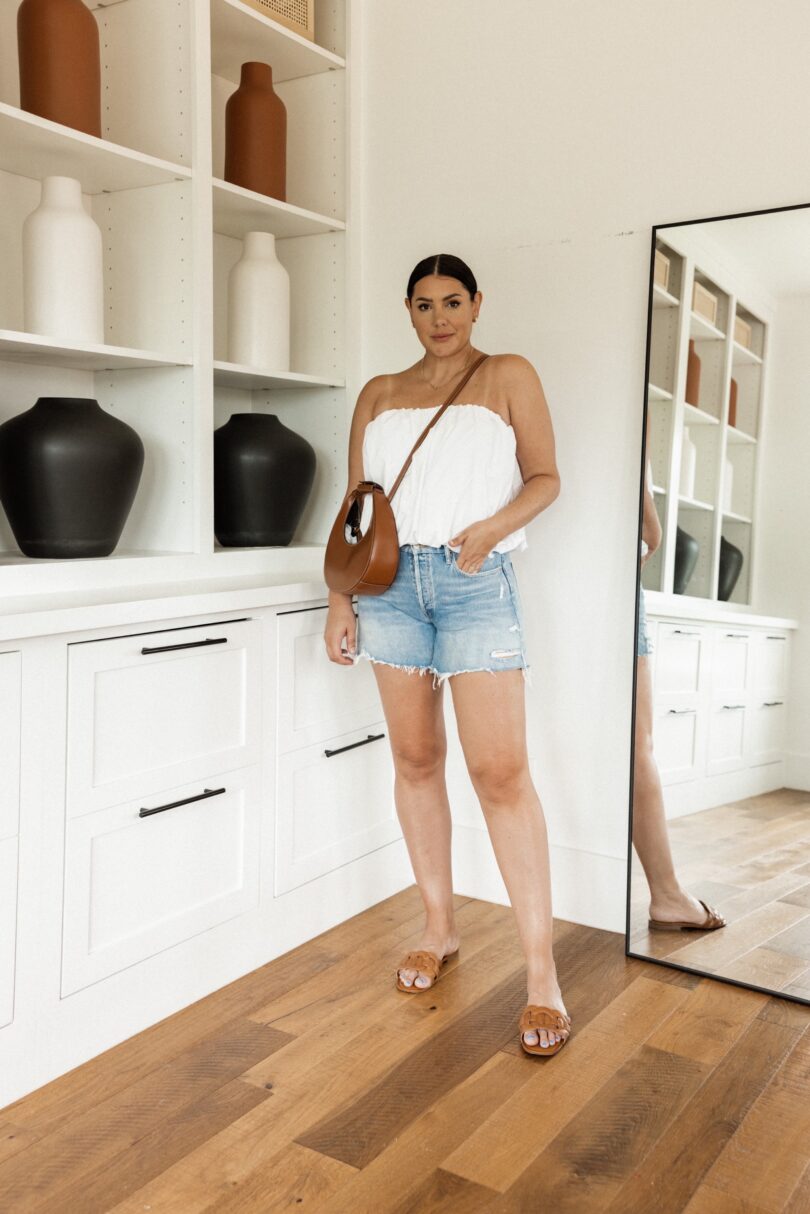 This is kinda random I know, but I couldn't resist this tube top. A throwback in the best way. It is, hands down, the cutest, most of course it's from Anthropologie top I've found this summer. Who knew I needed a poplin bubble tube top? The shape of it keeps the look fresh and unique, but the white poplin keeps it classic. This top runs a bit generous, fit is looser for a tube top! Works well with bigger boobs, too! I am in the medium here.
Find it under $100 at Anthropologie here. 
The Floral Tank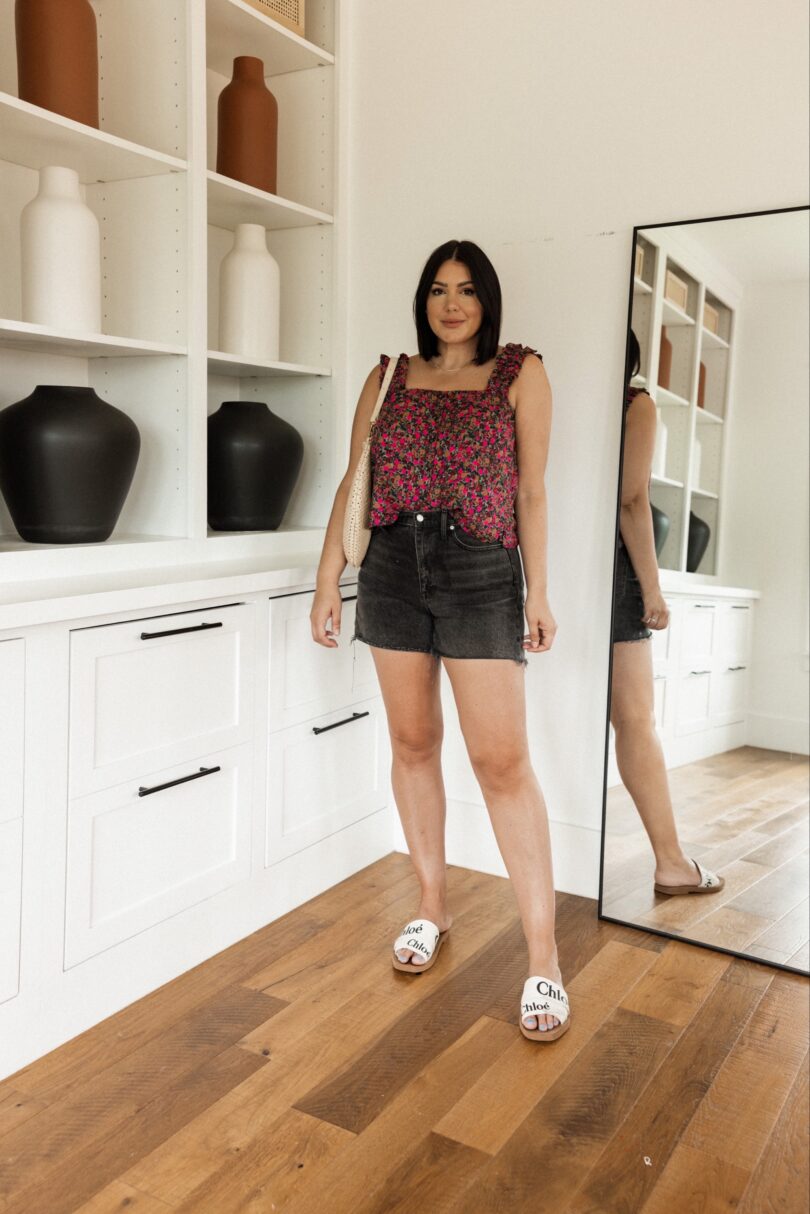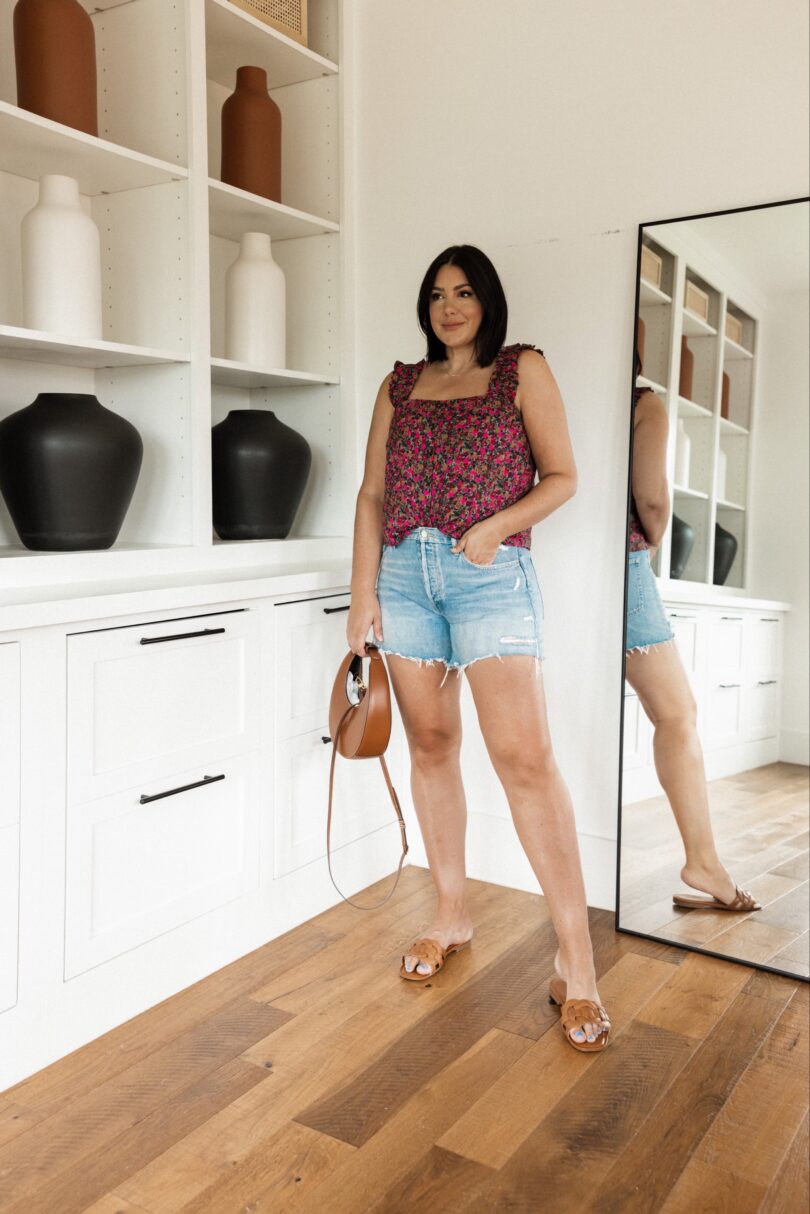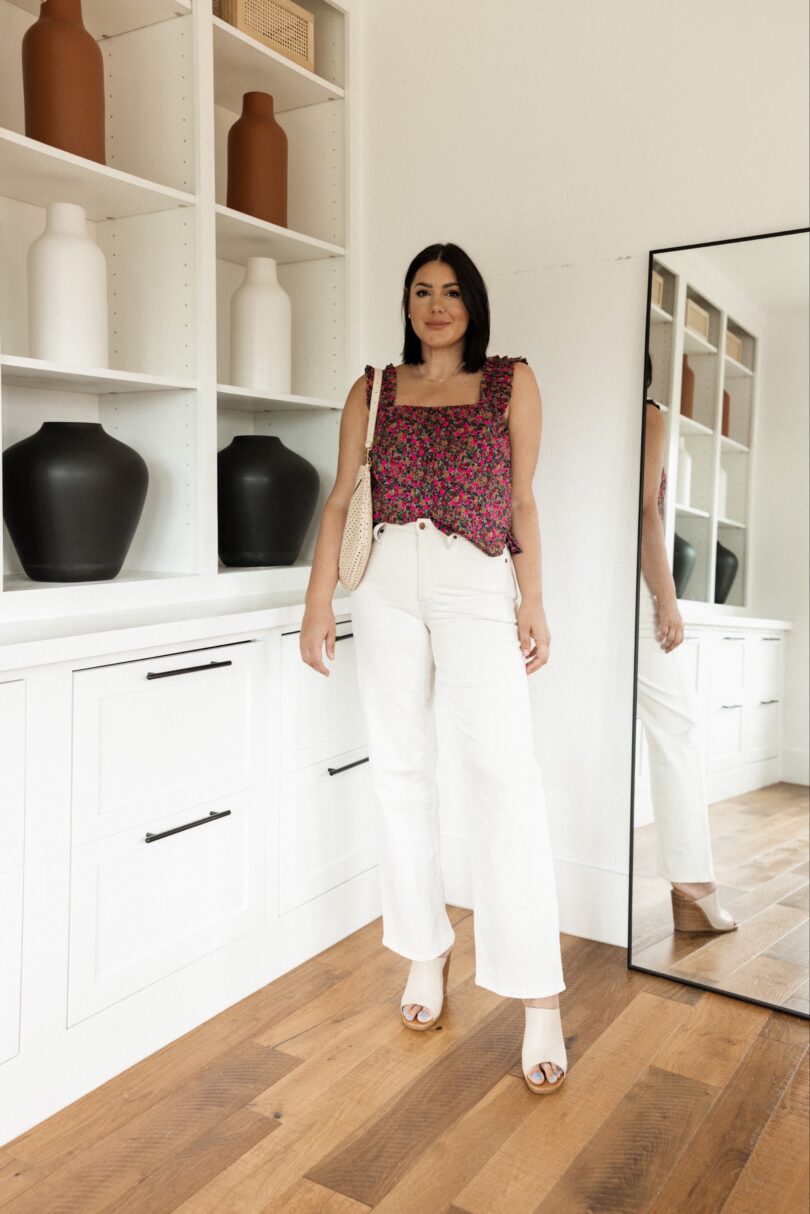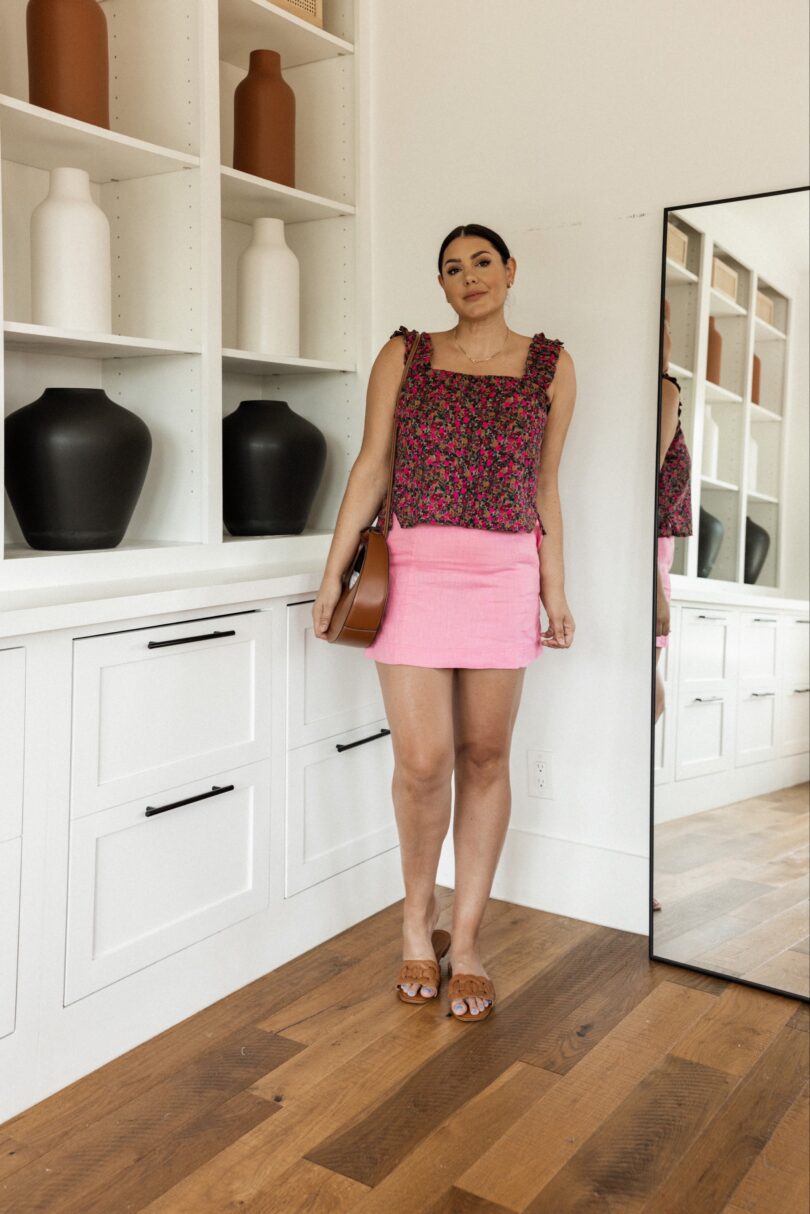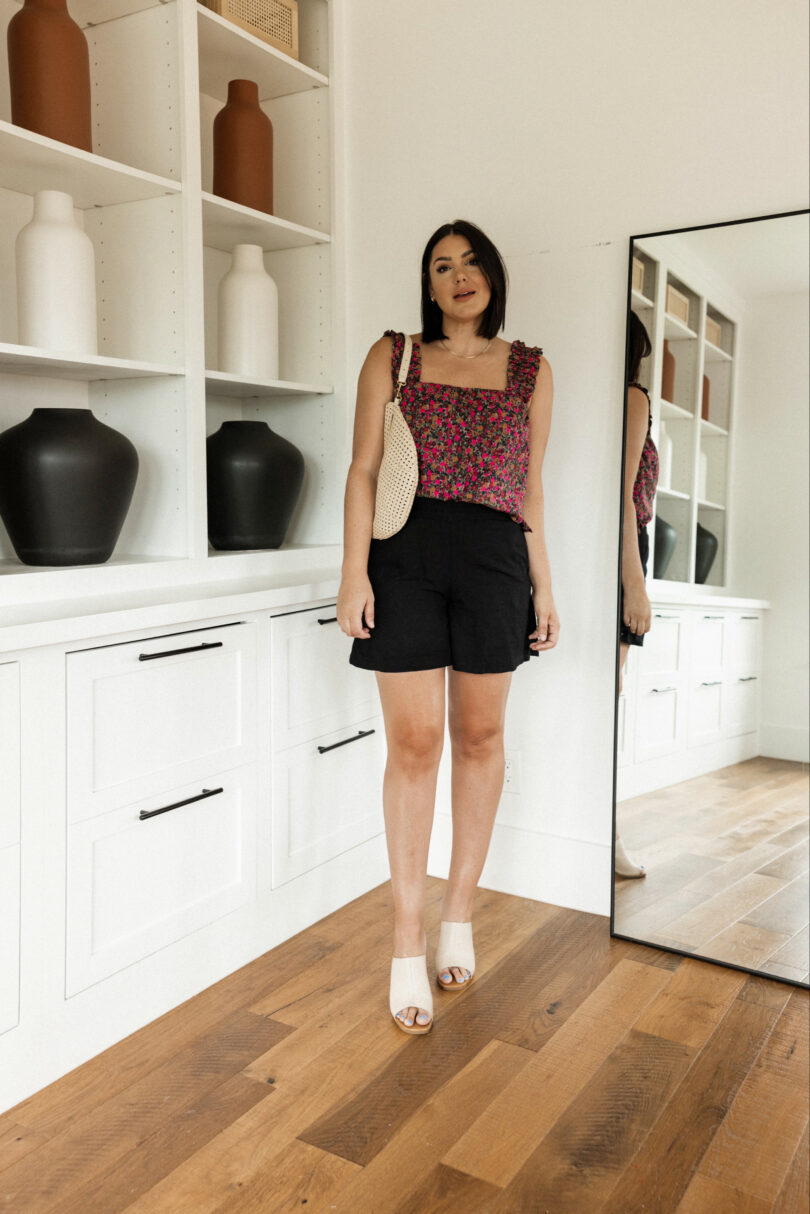 This sweet floral tank is from Nordstrom and it is very versatile, sneakily so I would say. I liked how it pairs with black easily but is brightened with the lighter denim or white jeans as well. I am in the medium here and it runs TTS. Find it under $50 from Nordstrom here!
Agolde Parker Shorts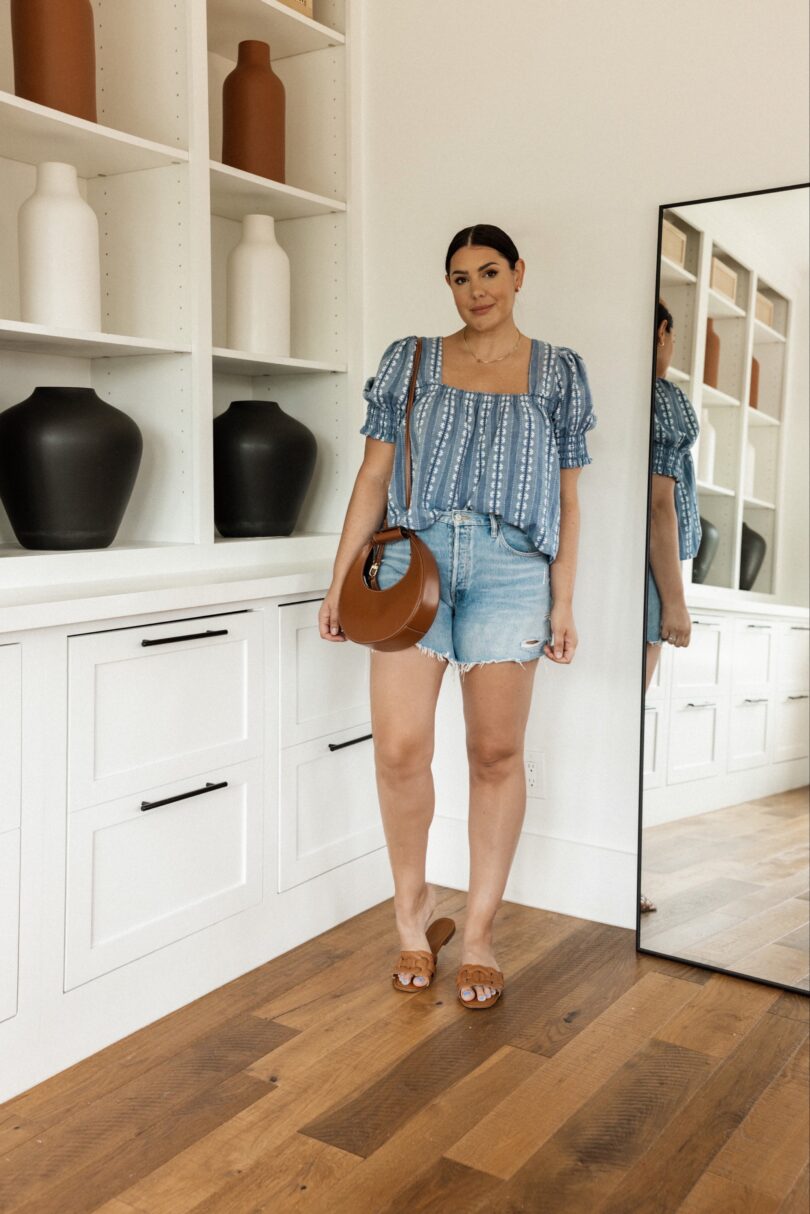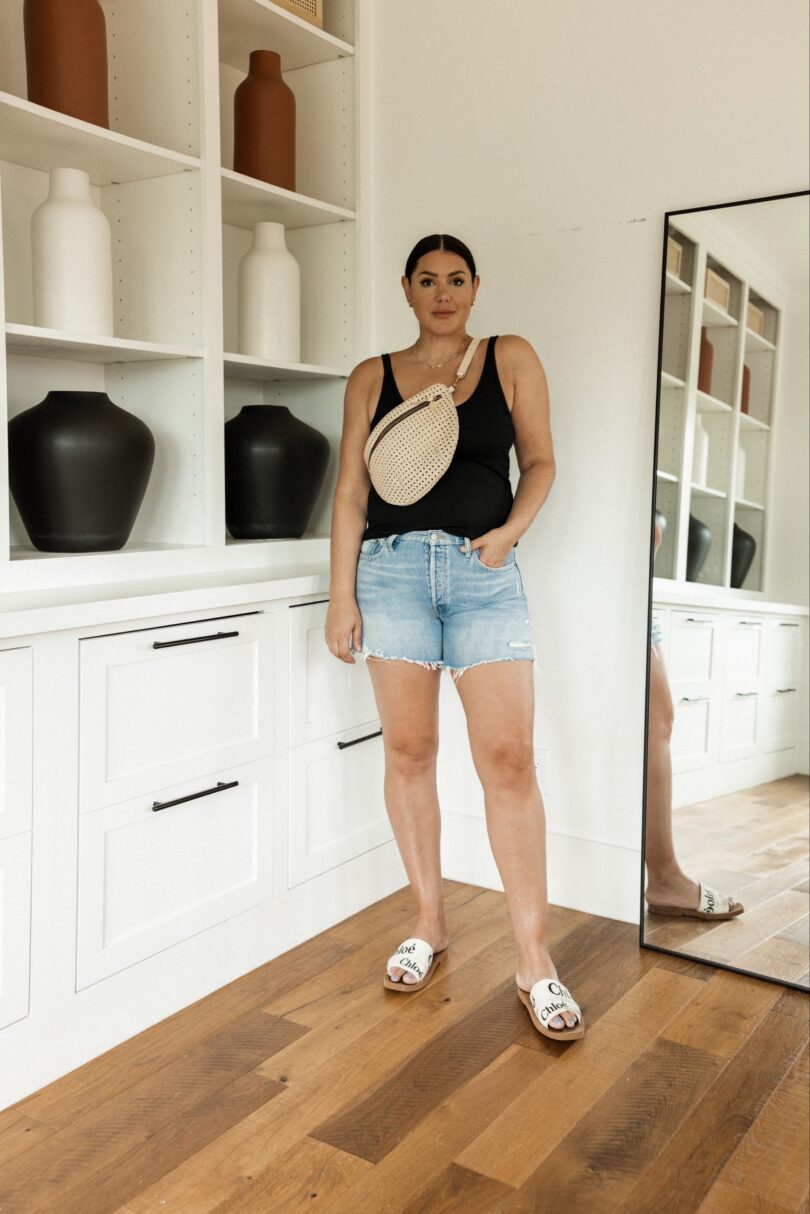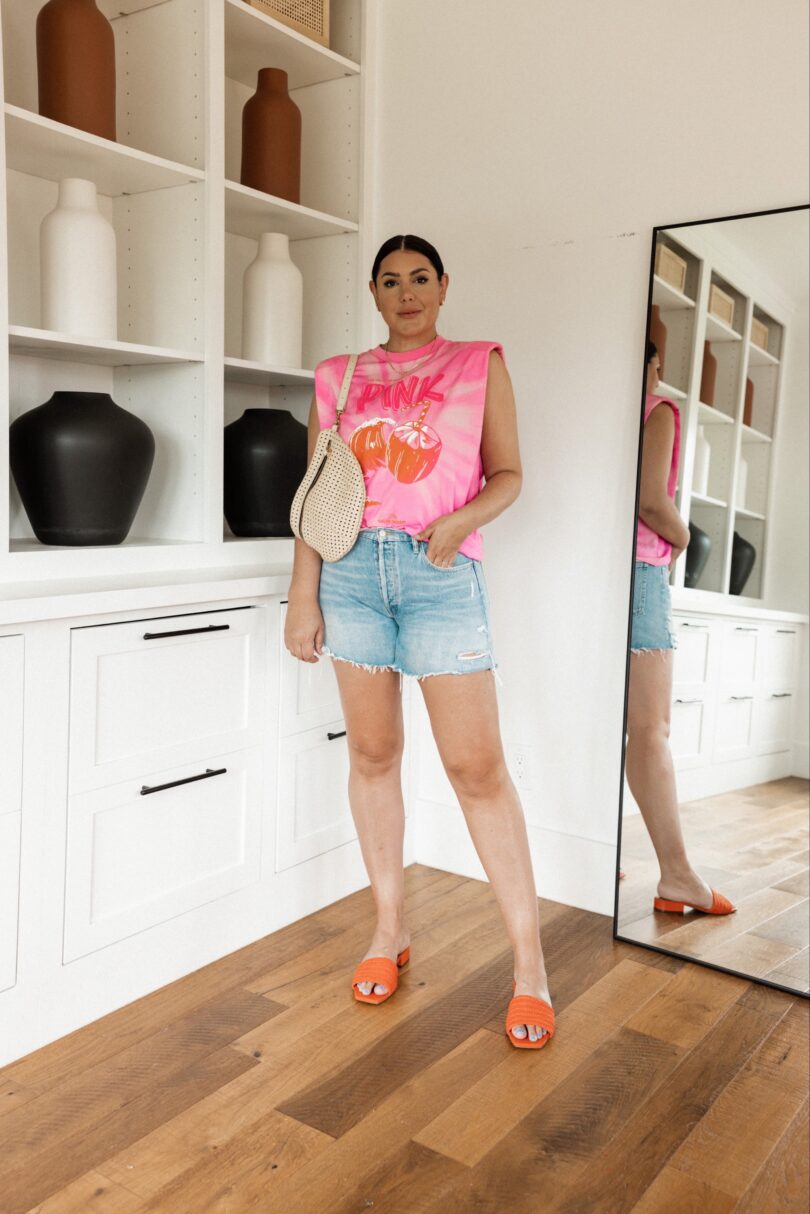 Aww my favorite shorts year over year, the Agolde Parker shorts. These are a longer length, high waist pair but honestly you can't got wrong with any pair of Agolde shorts. They will truly last for every summer of the rest of your life. Will I be 95 wearing these shorts? You better believe it.
They of course, go with everything. A good pair of denim shorts is the queen of summer dressing. You can find them at Nordstrom here. (size up 1)
The Staud Mini Moon Bag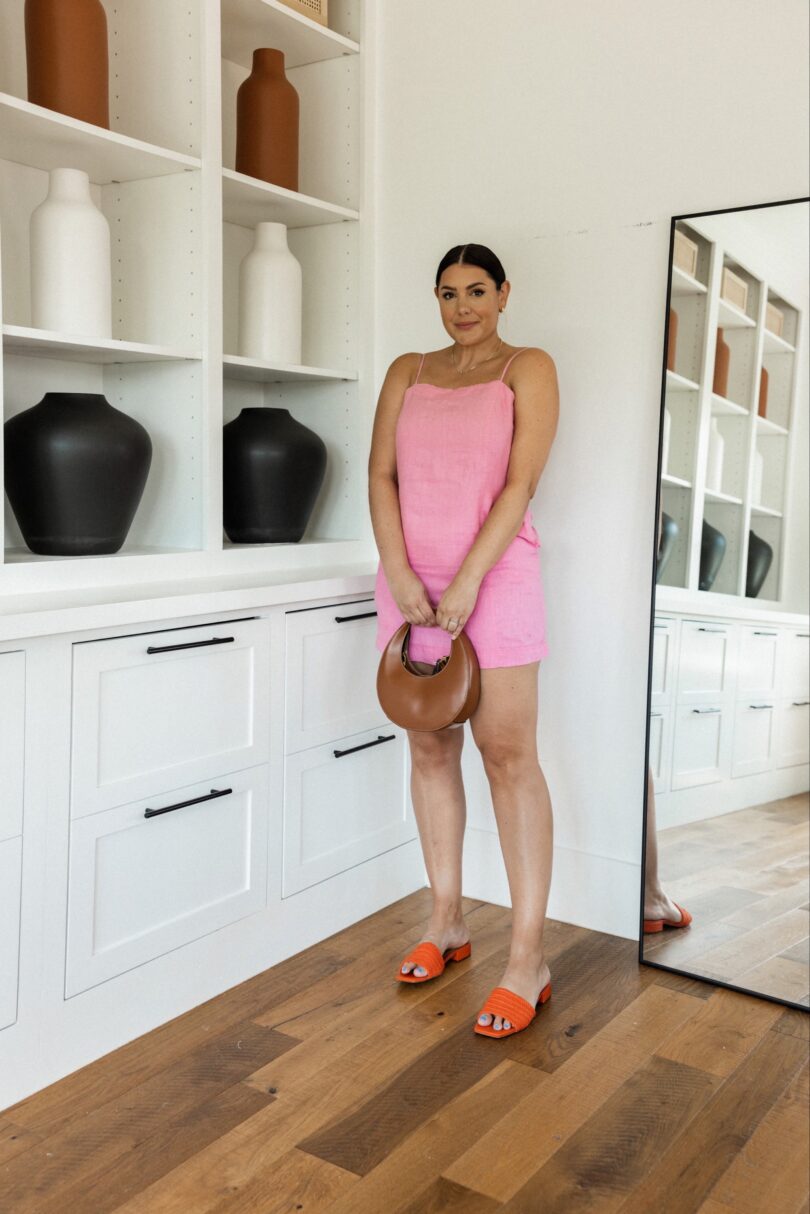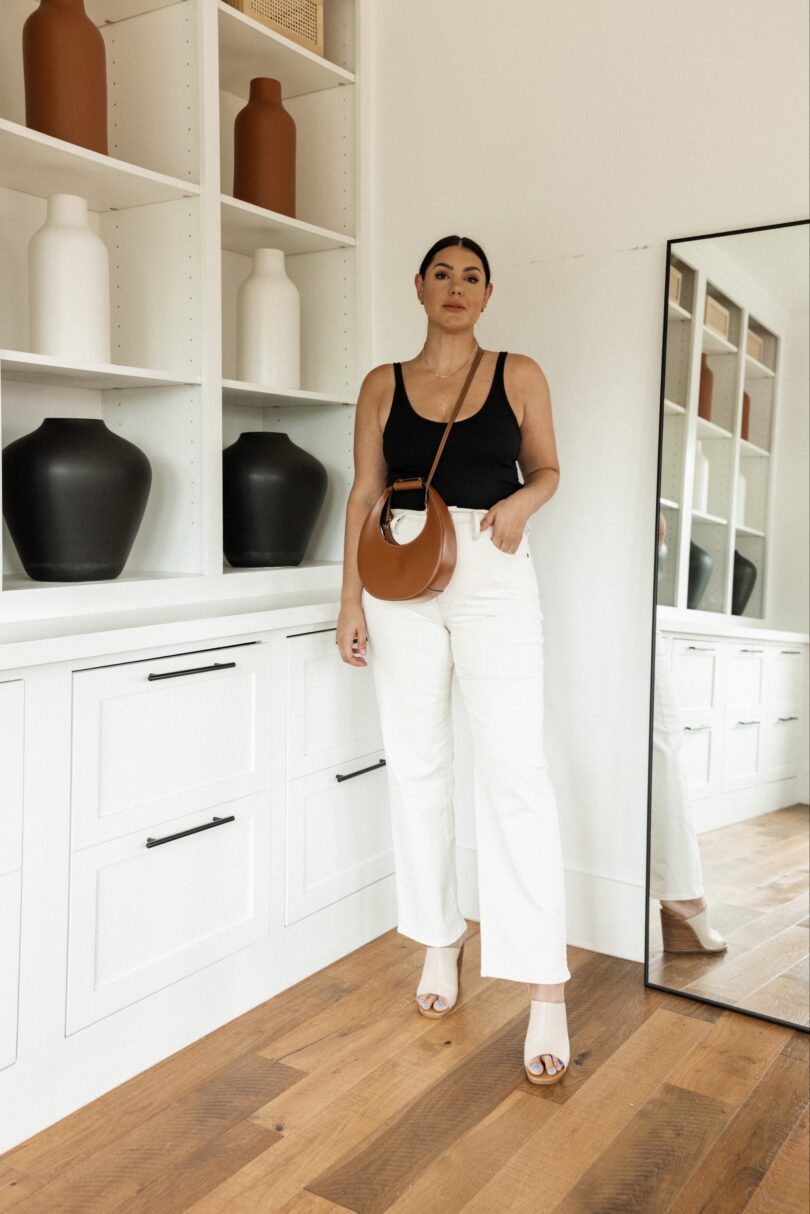 What a cutie, this bag. I love a little mini bag for summer, especially with a mini dress and this one from Staud is quite unique and I loved the shiny smooth leather. Feels different than other bags I tend to carry! It of course goes with it all, such a cutie.
I can fit my phone, keys, small wallet, a few cosmetics in this bag. Small carrying capacity, but the essentials fit. You can find it at Shopbop here.
______________________
Which look is your favorite? Let me know below! Do you love capsules? Check out my other capsules: Find all of my Capsules here!