Hi hi, my friends! I know I'm a bit late but there is a reason for that. This summer I wanted to do a big capsule, huge capsule, so I thought why not mush June and July together? Those two months kind of meld together anyways, so I thought that's exactly what I will do and guess what? It's a big one. Here she is, the behemoth of a summer capsule: 74 outfits from 29 pieces. It was going to be 27 pieces but I last minute added two bags. And it was going to be 75 outfits but we lost count lol. We thought we had shot 76, turns out, no.
My goal with these capsules is to take seasonal pieces that you may have in your closet and give you ideas that you can work with throughout the month and into the season. I started getting bored seeing the same outfits in capsules everywhere and wanted to give the capsule my 30 for 30 spin. While there are always the standard styles  included in my capsules like denim, white denim, nude heels, plain tees or tanks and I like to spice them up with a few unexpected colors, prints or pieces. Capsule wardrobes don't have to be boring. And they don't have to match with one color or just neutrals.So when planning a capsule, keep in mind that each individual piece can work independently from the others. I like to think of my monthly capsules as challenge and I hope they are as fun for you as they are for me to put together. This summer I have been so drawn to pinks and reds and I wanted to make that very clear in this capsule. Also most of these pieces are hot weather friendly, too!
Let's get to the pieces!
74 Outfits for Summer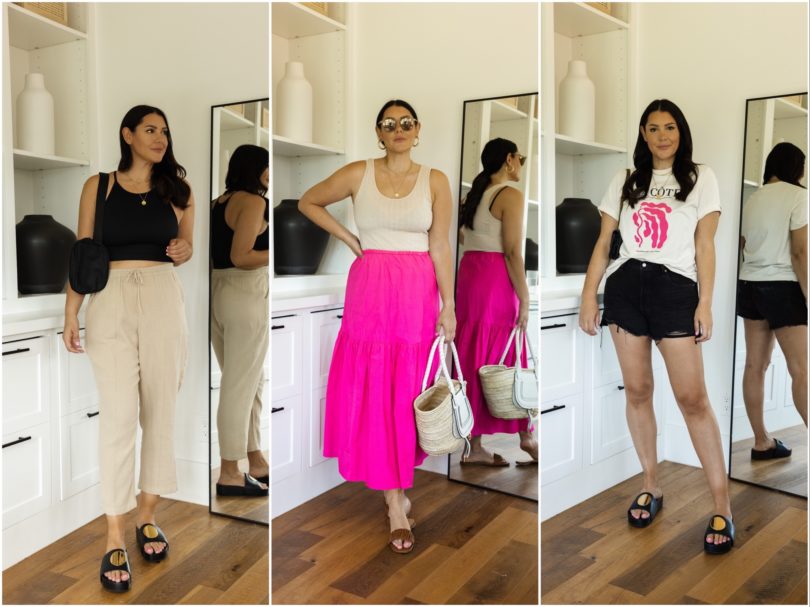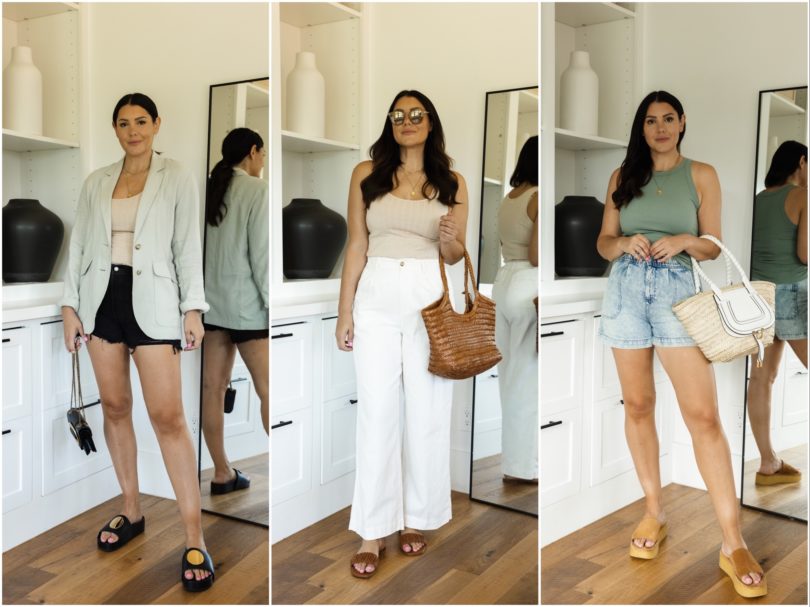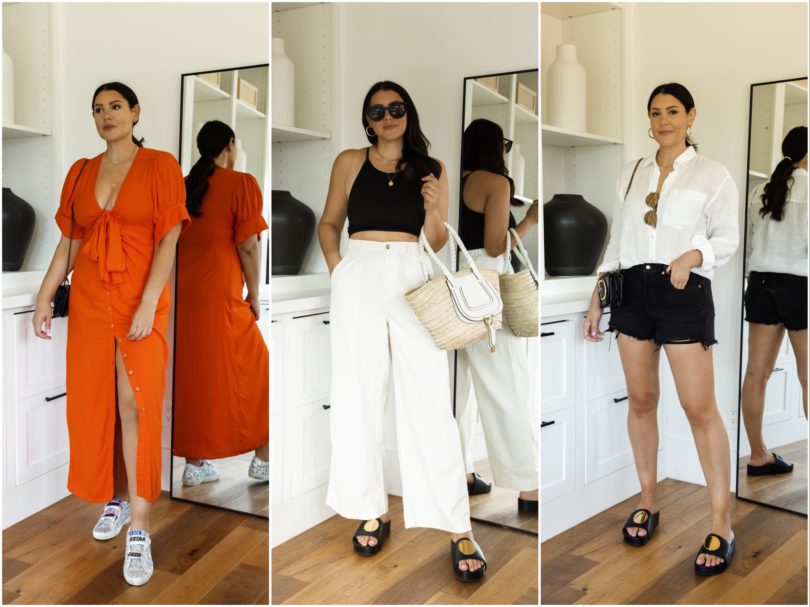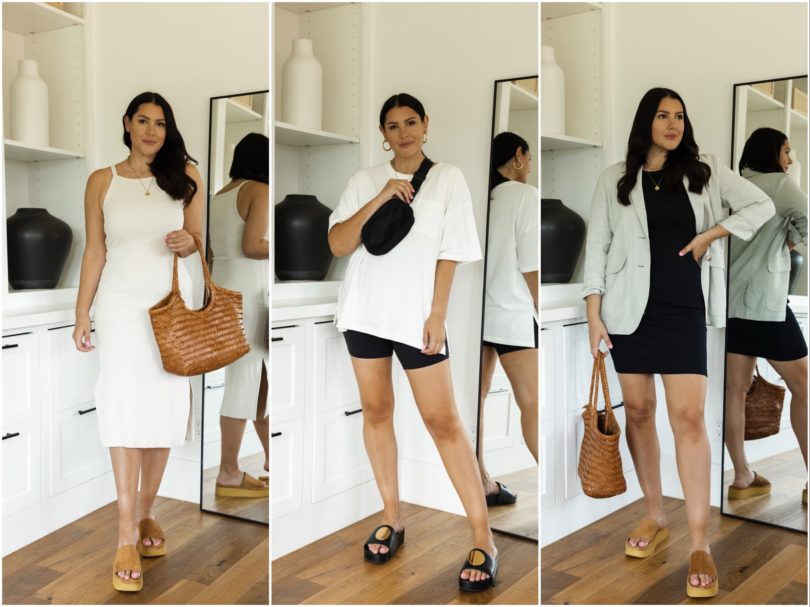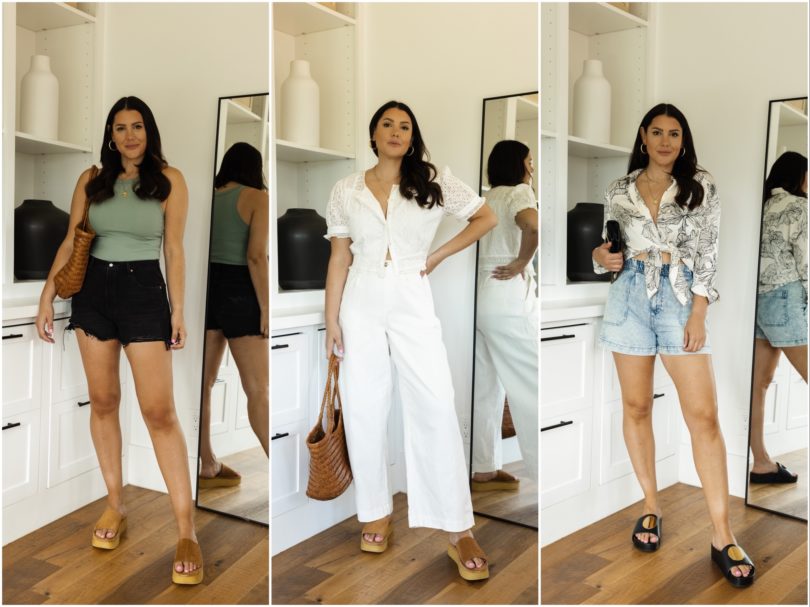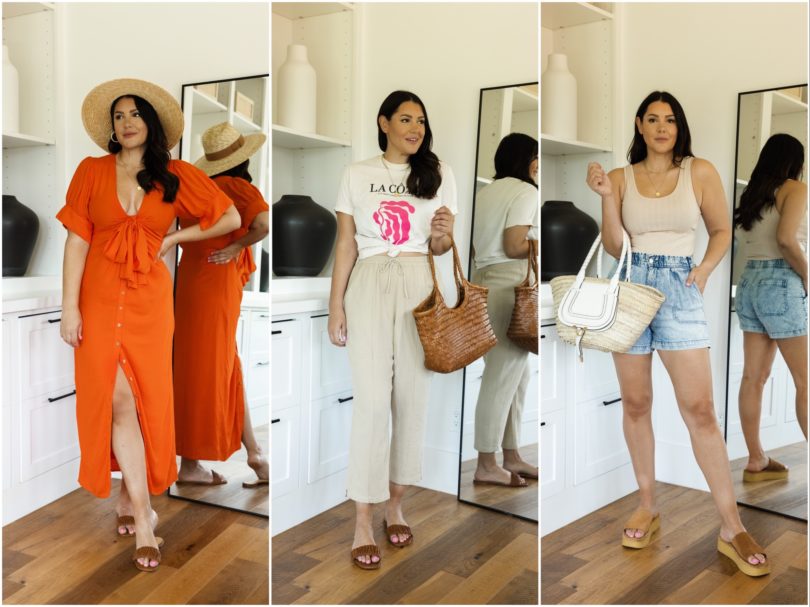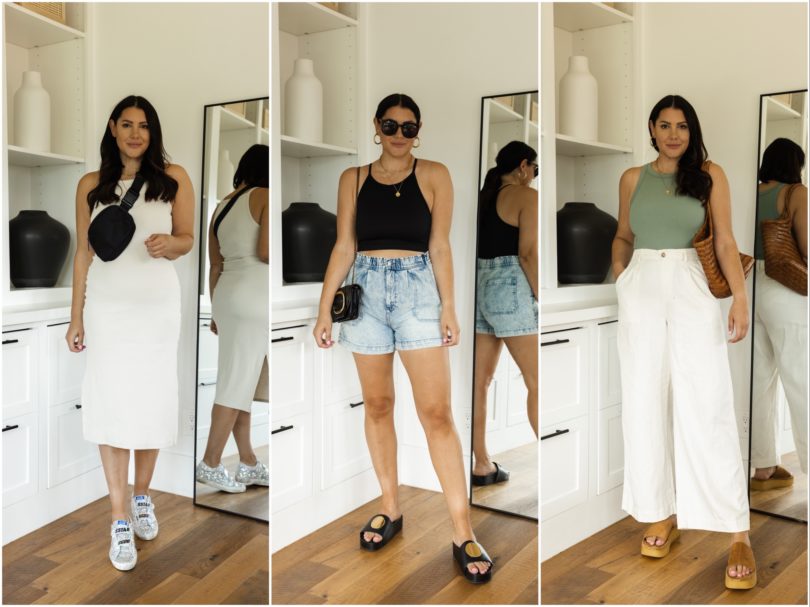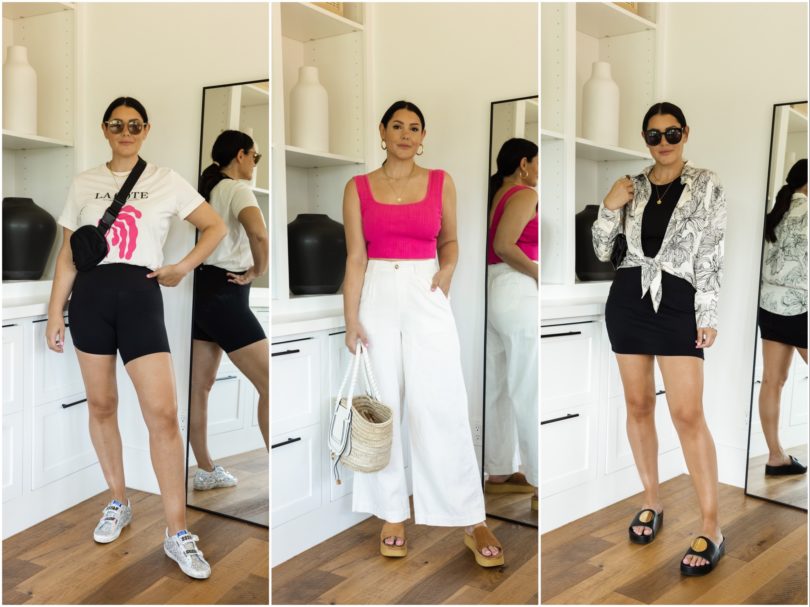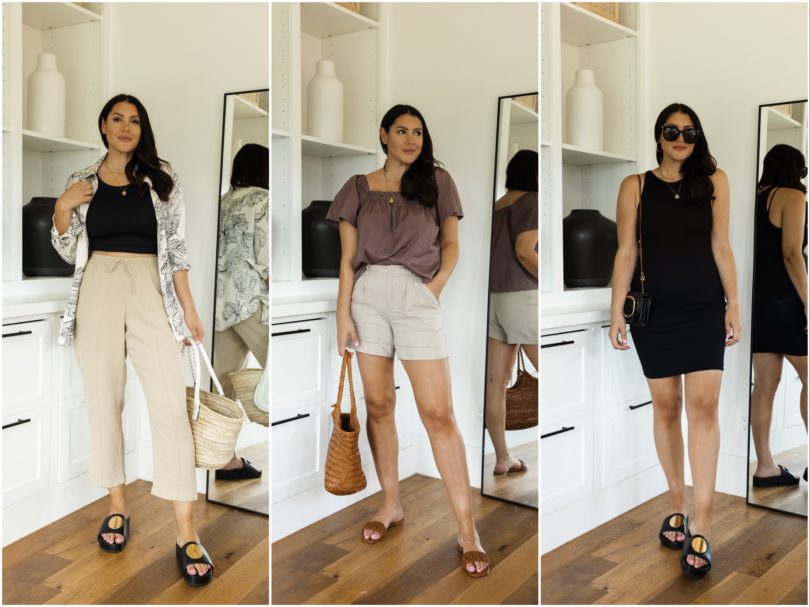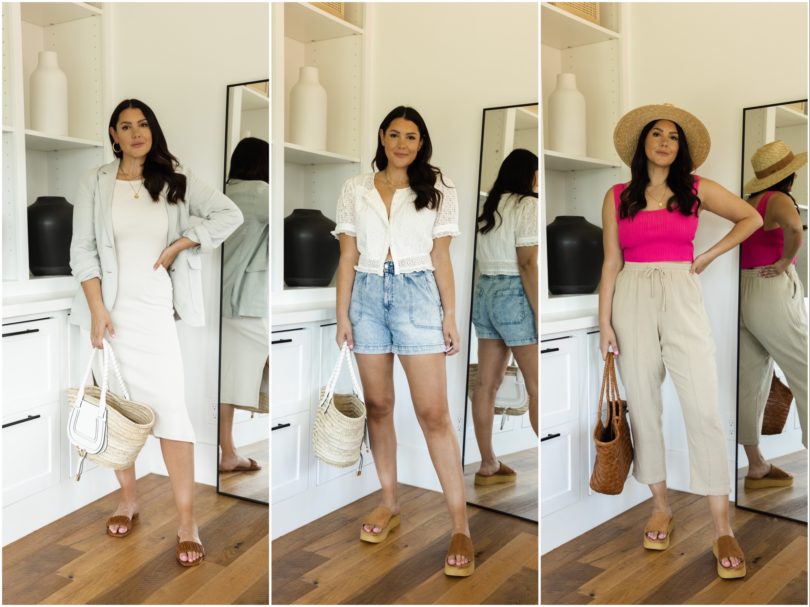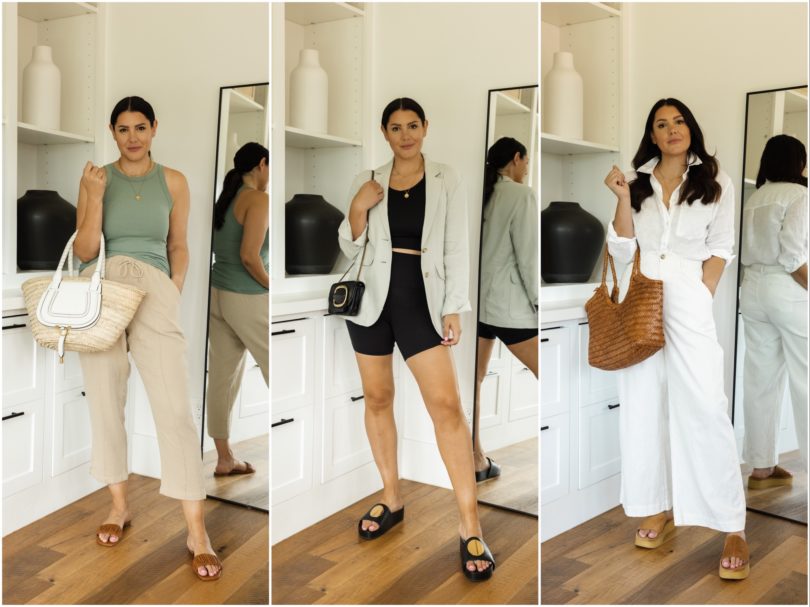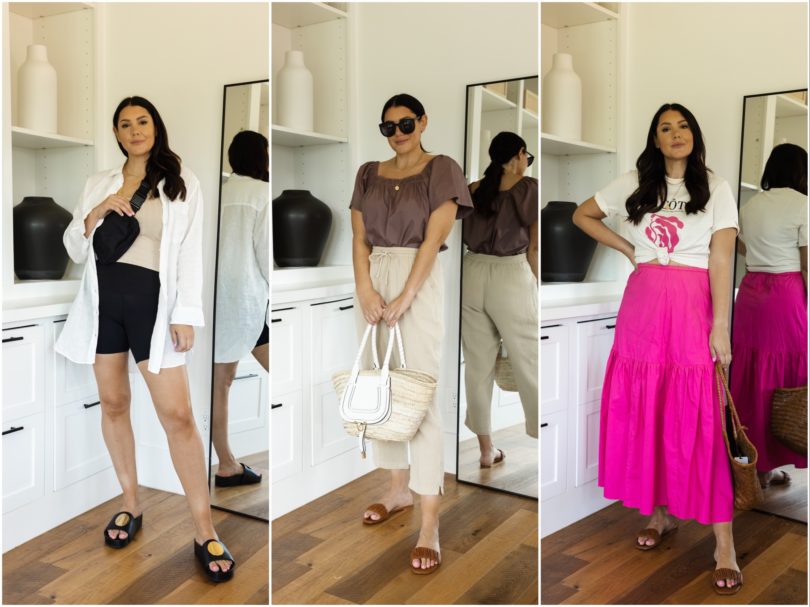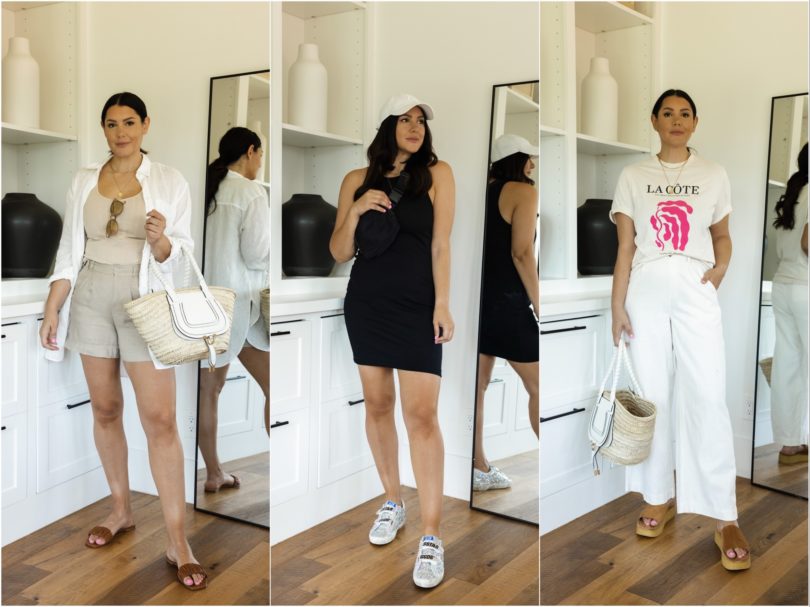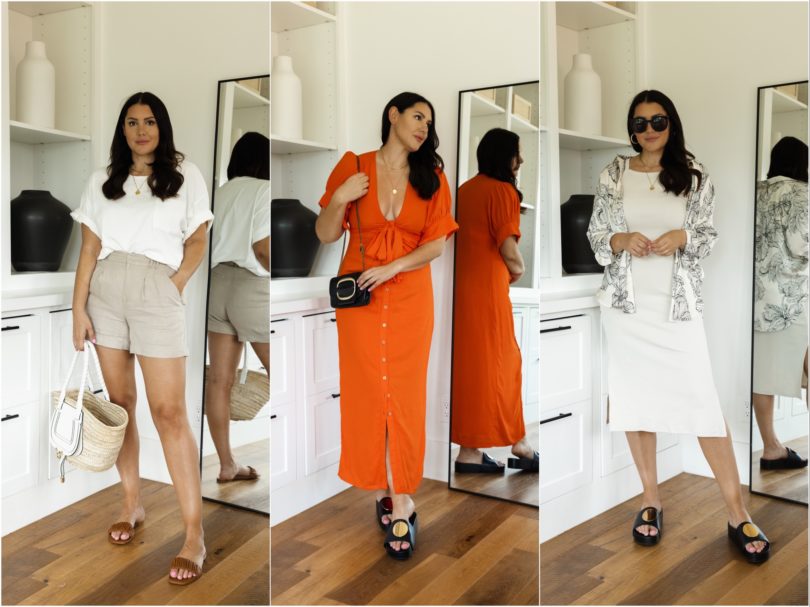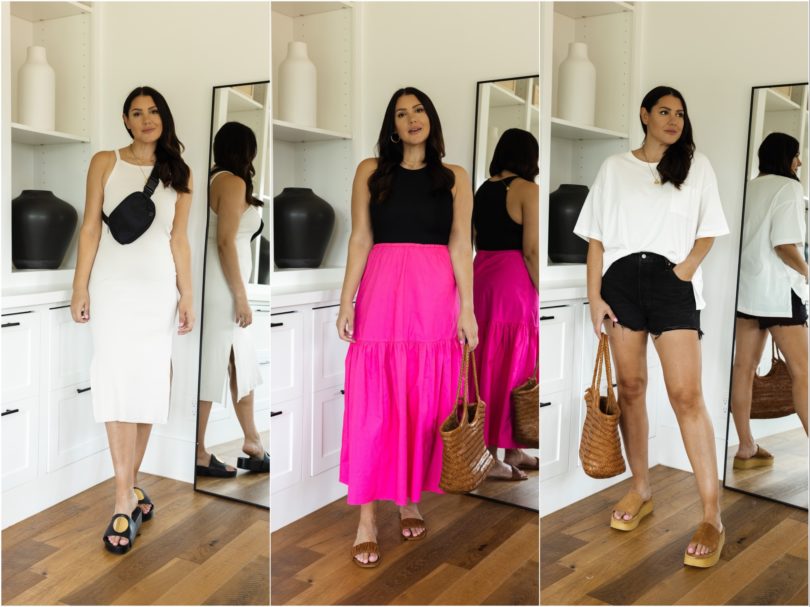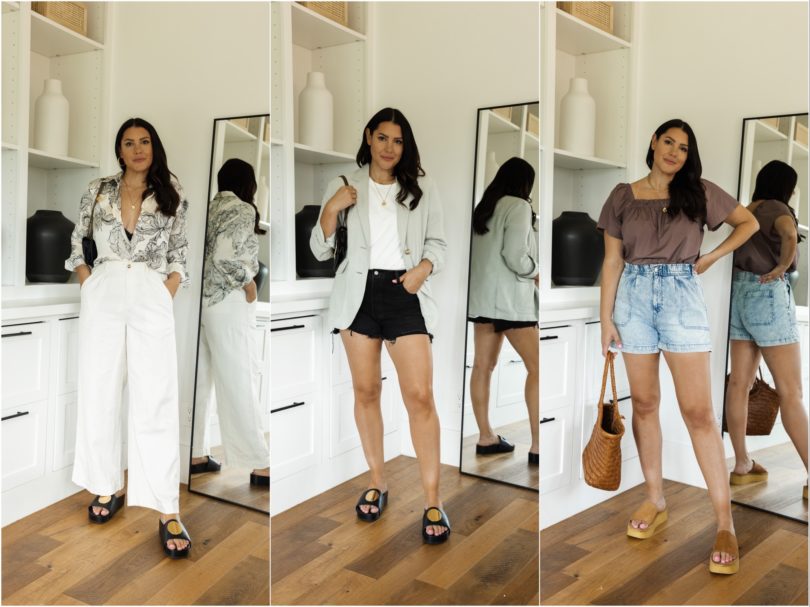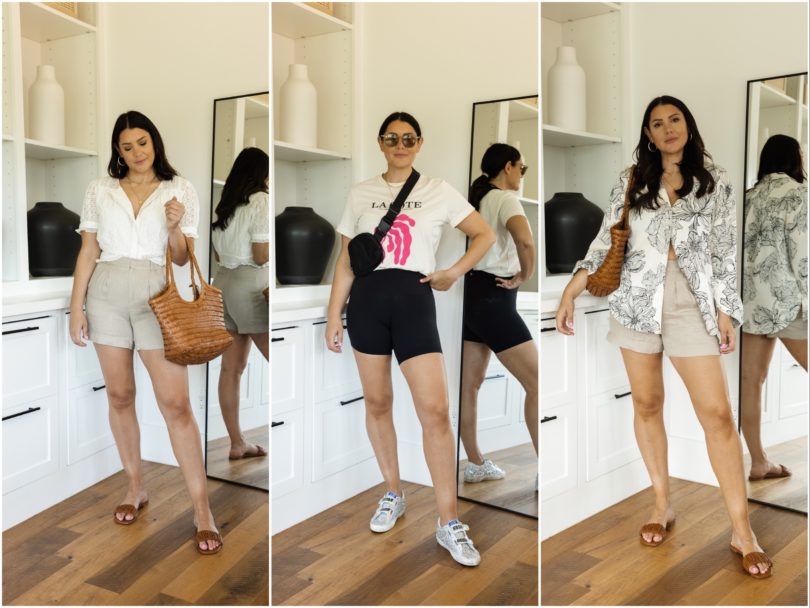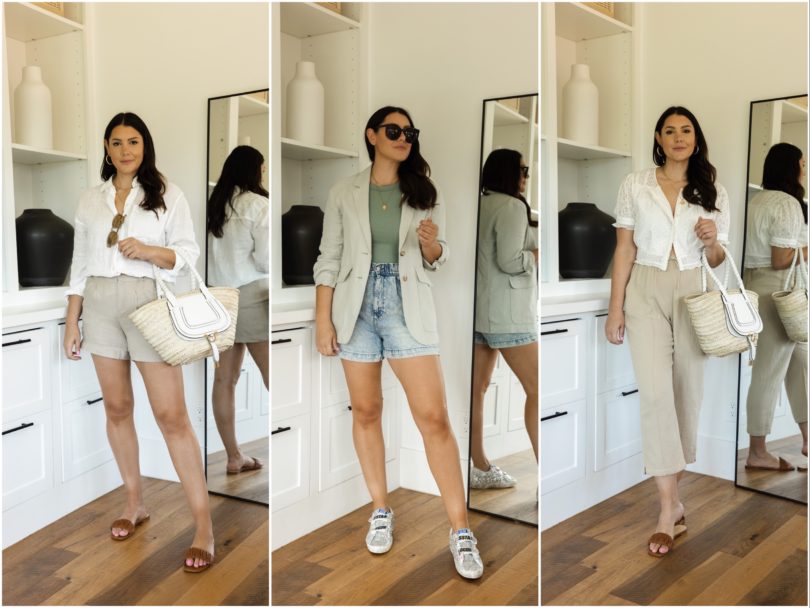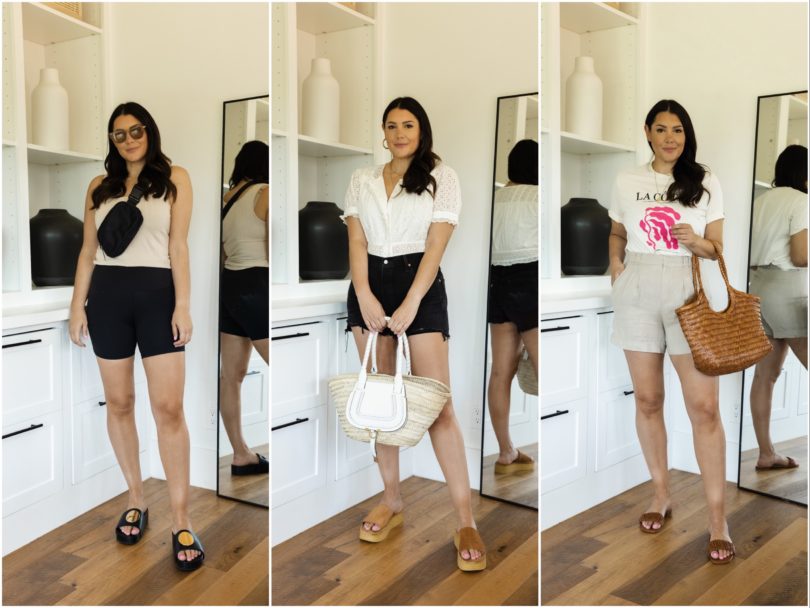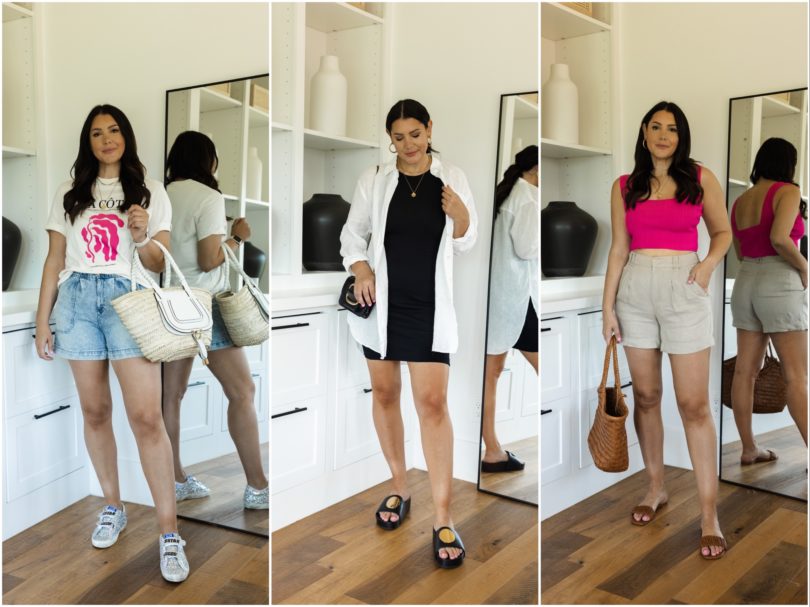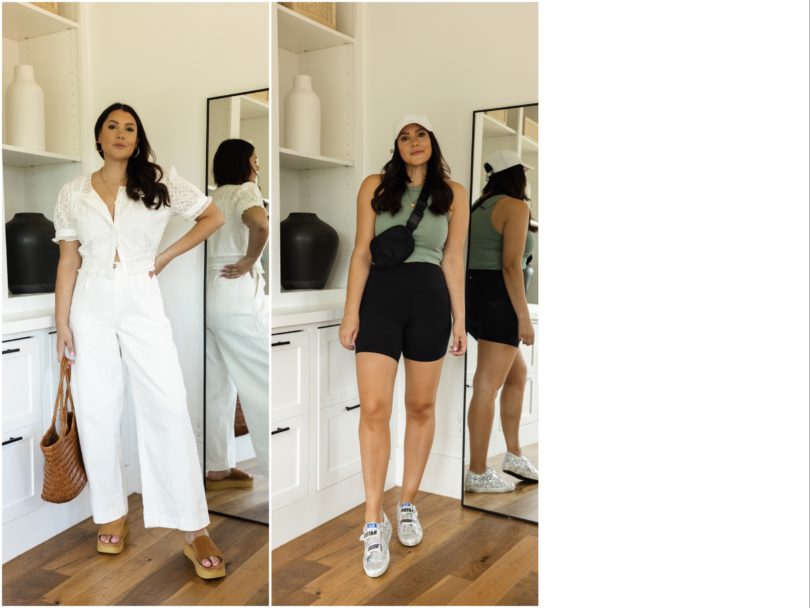 A Few Favorites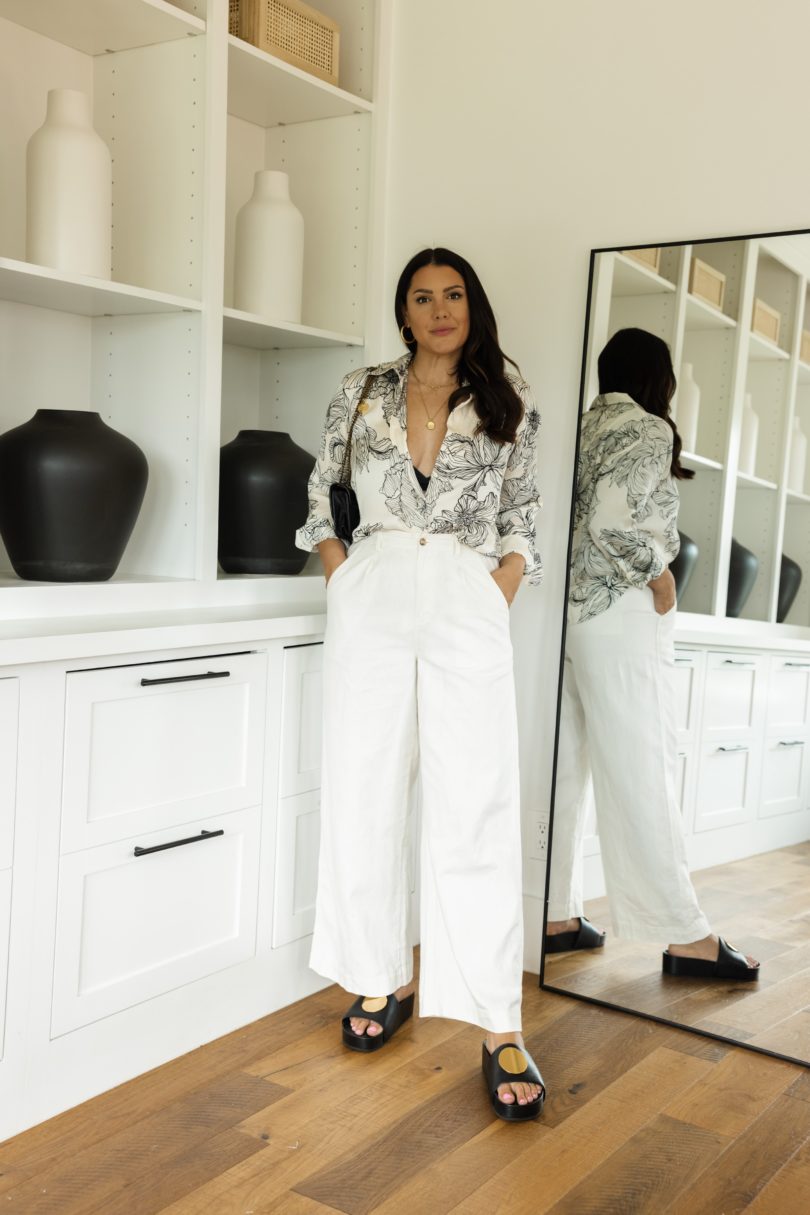 This look is one of my very favorites. It just kinda happened to be honest and I loved the way the blouse stayed tucked and open. I am wearing a Skims bralette for this look.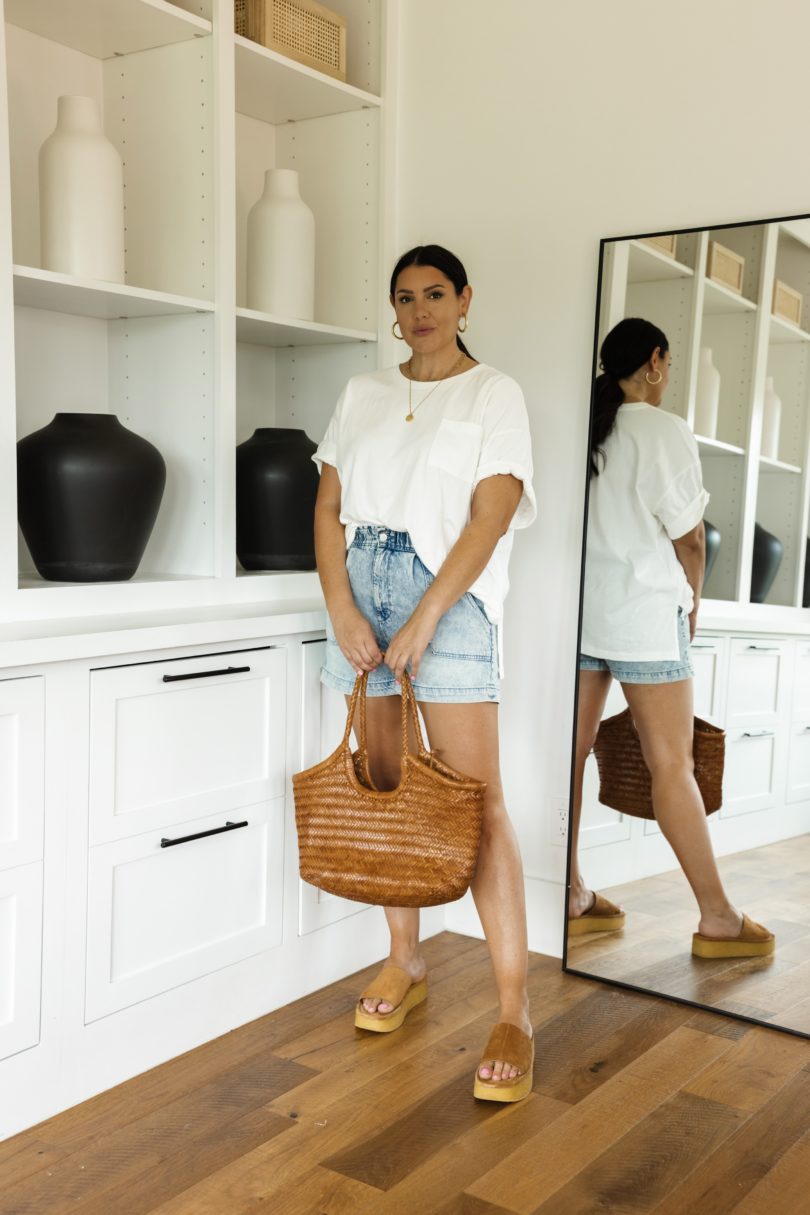 I love the look of a white tee and denim shorts, classic right? This top is oversized which is my jam this summer. Oversized + paper bag waist shorts?? It doesn't seem like it should work…oh but it does. One of my favorite casual looks. These slides just push the whole thing over the top. *chef's kiss*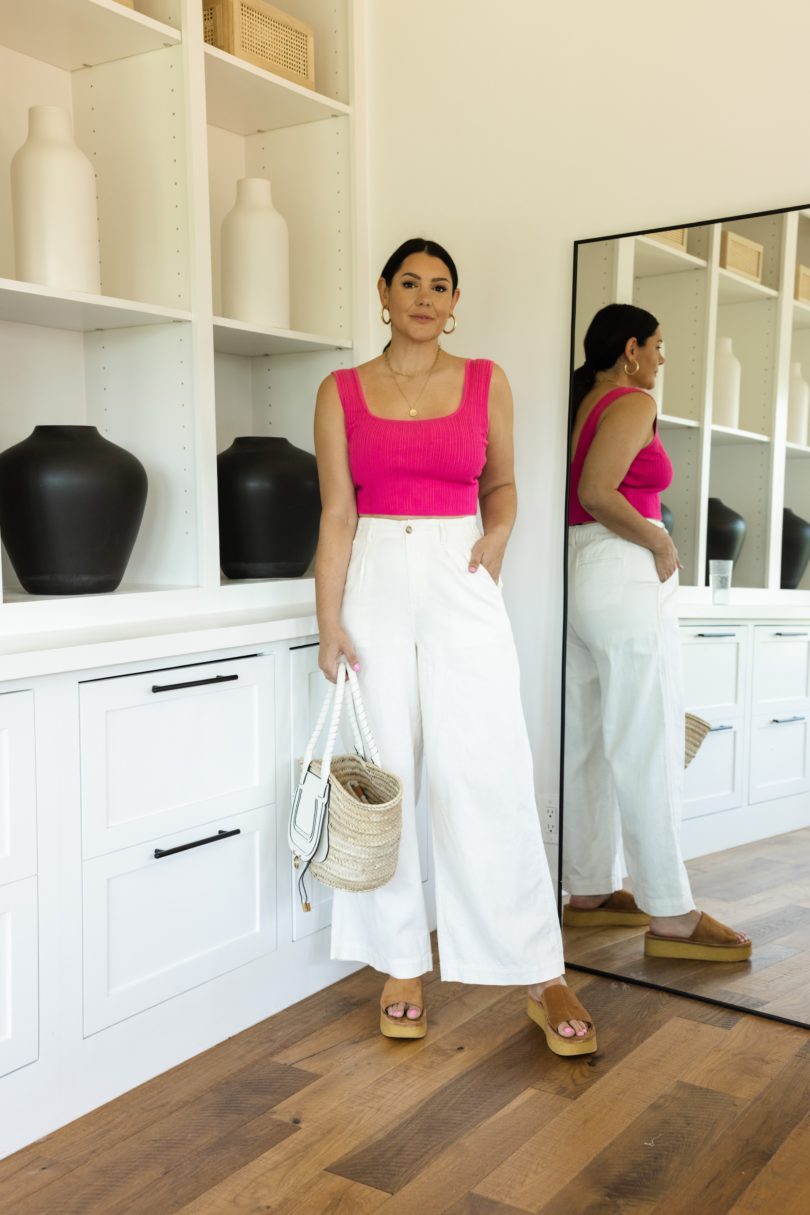 These white leg pants give 110% to every outfit. I love every outfit I paired with these pants. The pop of color with this one sealed the deal. Such a cute look for a hot summer night out. (The pants are pretty light weight so good for summer!)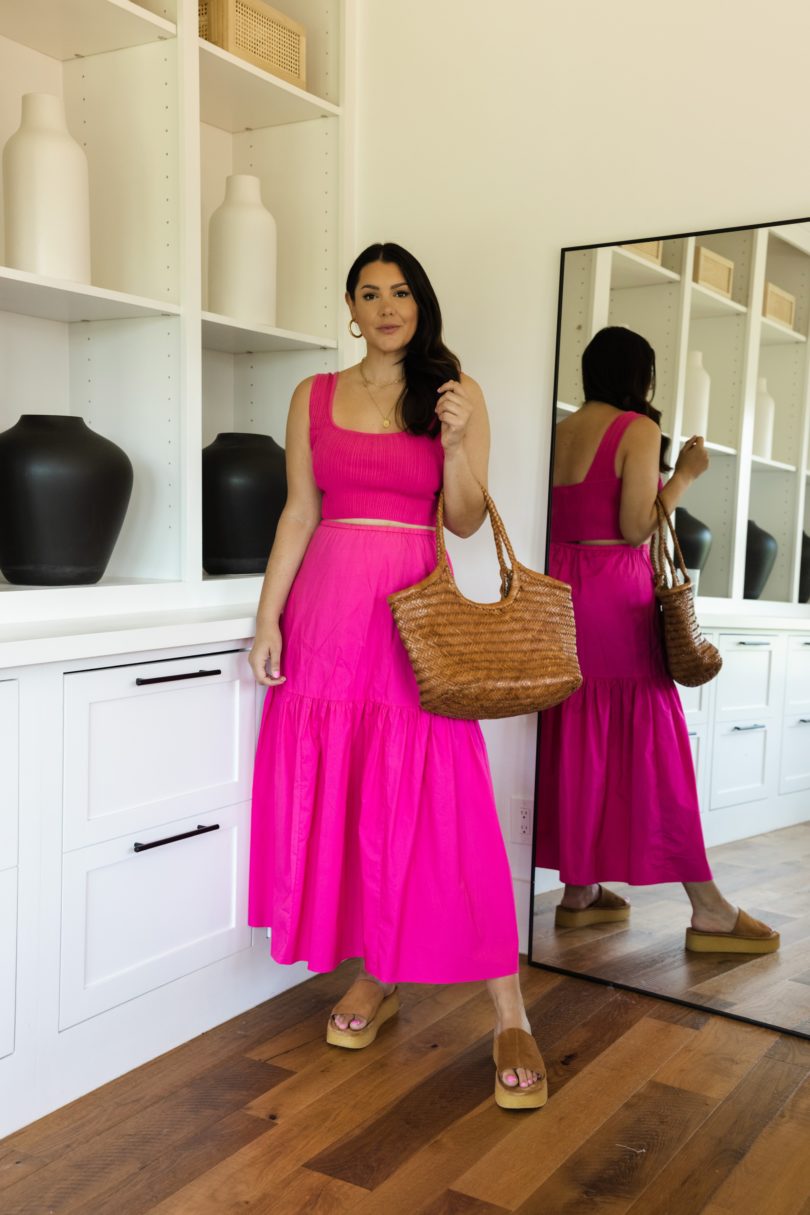 You had to have seen this combo coming right? I mean it's just so good. Playing a bit of a match-maker with this set. (Stay TTS on the crop, it's not too scary, I promise!)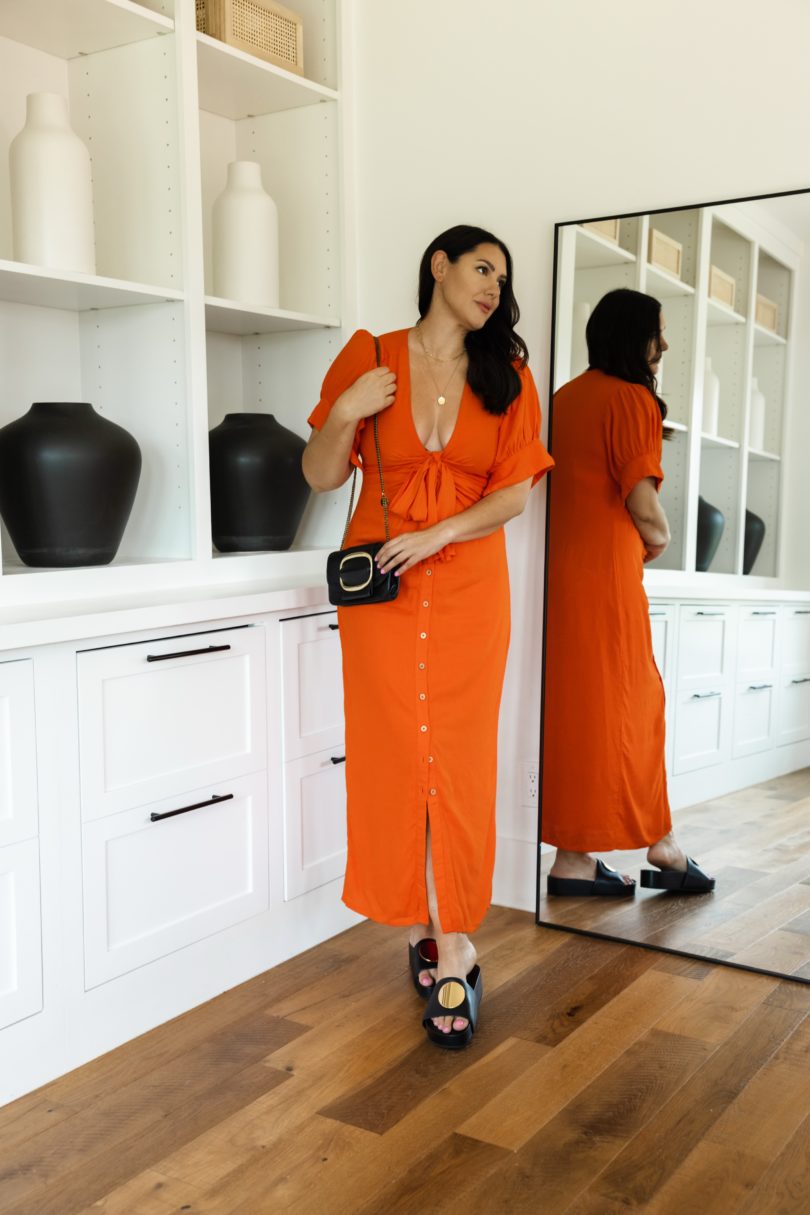 This piece isn't super versatile but sometimes dresses are what they are and I wanted to show that in this capsule. No need to re-invent the wheel — or dress in this case. A pretty dress is just that. I switched out the shoes for a different vibe every time. No matter what you're up to, it's a great summertime dress.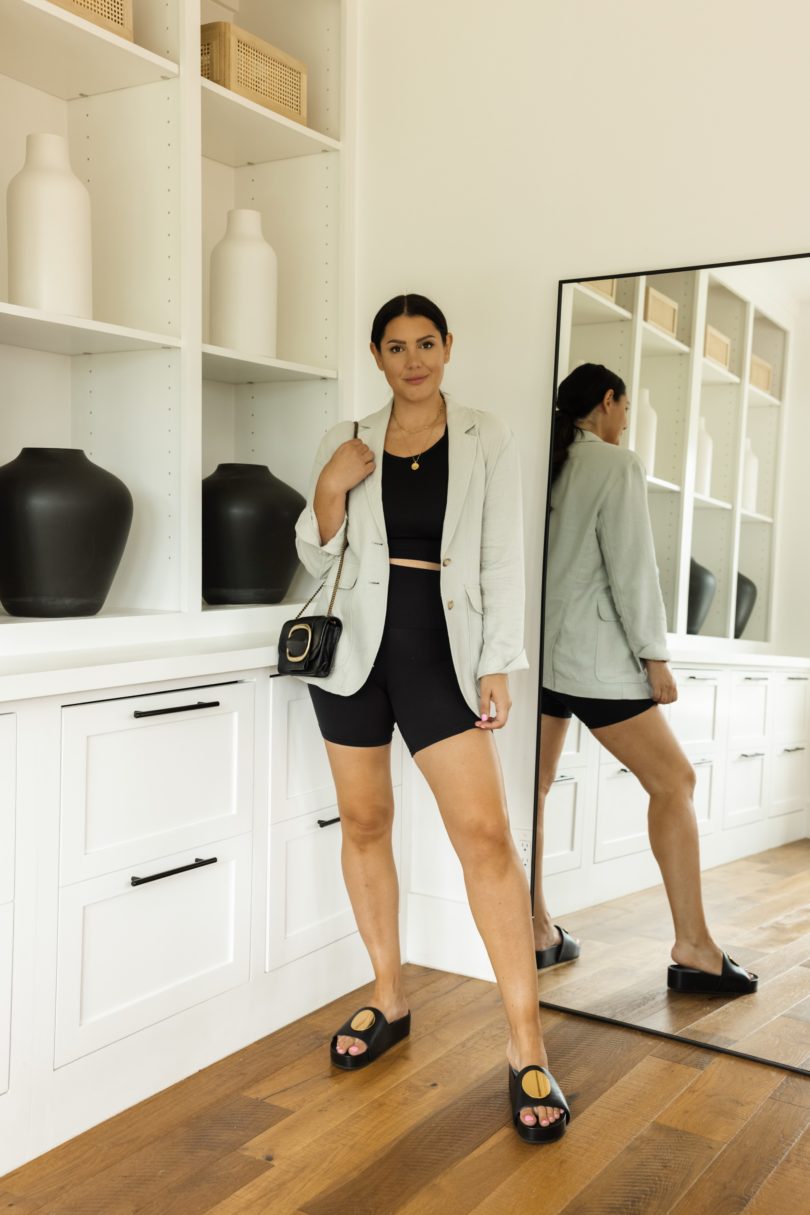 You know I love a blazer over workout wear. It's a staple for me. Pairing it with my summer blazer and these slides takes this look from gym to coffee shop just like that.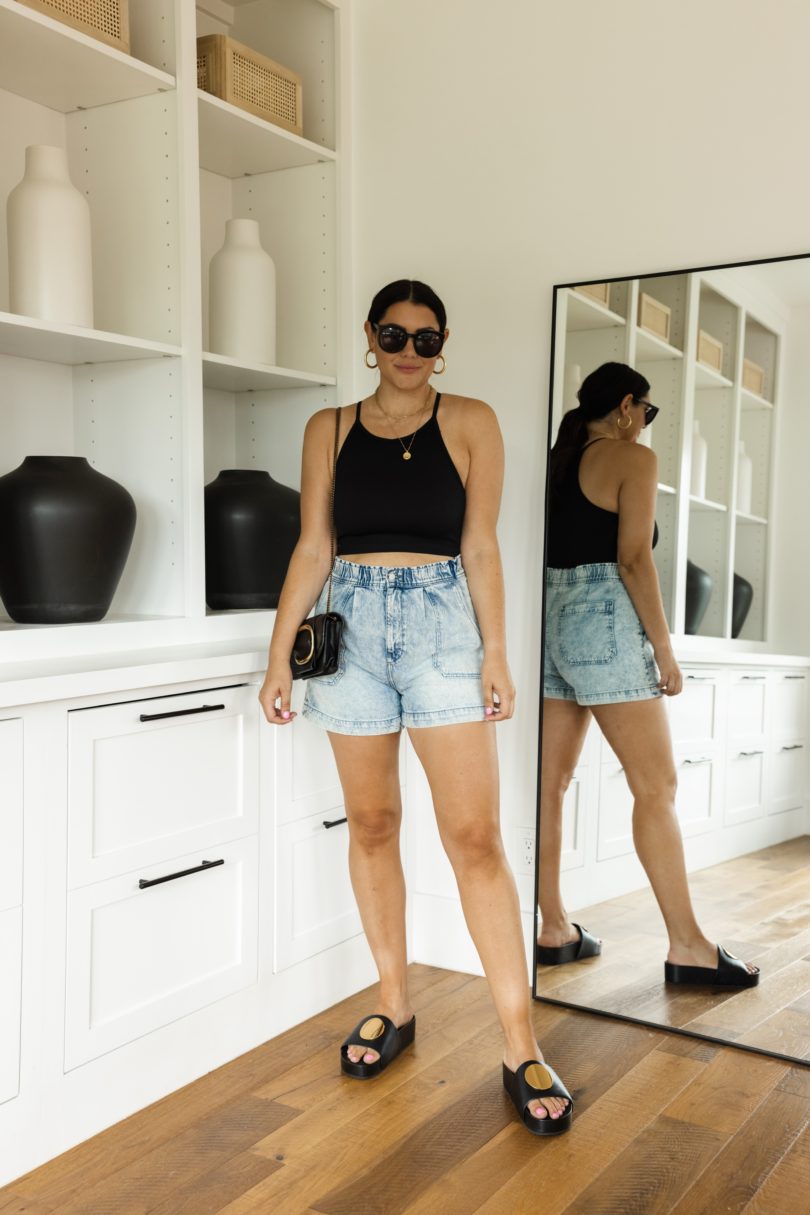 True this top is technically a workout top but I loved that I was able to push the limits of it and create multiple casual outfits without the top looking out of place. Iconic, not ironic. 😉 
This body con dress from Old Navy is a remixing no-brainer. I loved layering this top over like a jacket an tying it up for a dressed up feel.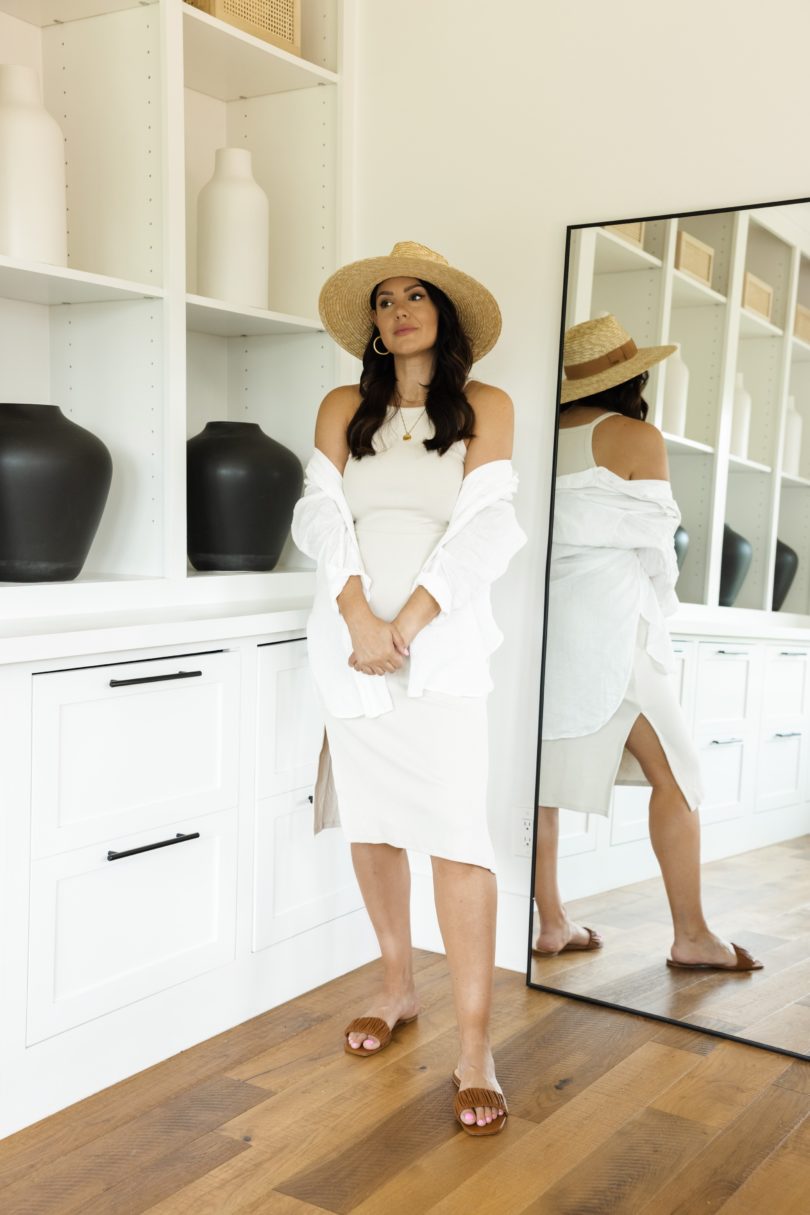 Old Navy Body Con dress, take 2. Once again, taking a summer weight layer and layering it gives you more options with your summer wardrobe. For me, I like a layer in the summer because of the A/C everywhere we go, but this top can easily be tied or tucked in my purse when I don't need it.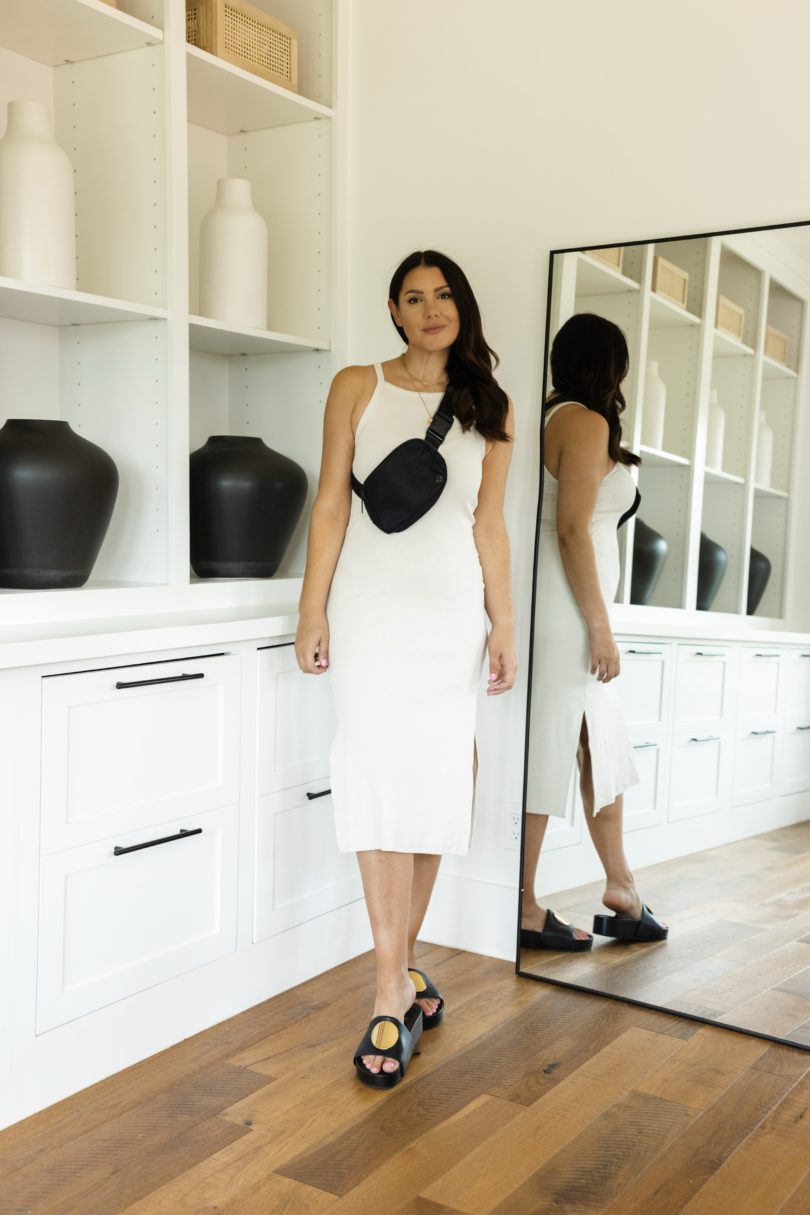 Here is the same dress, just without a layer over it. It's lightweight and not too tight. I highly recommend this dress for summer.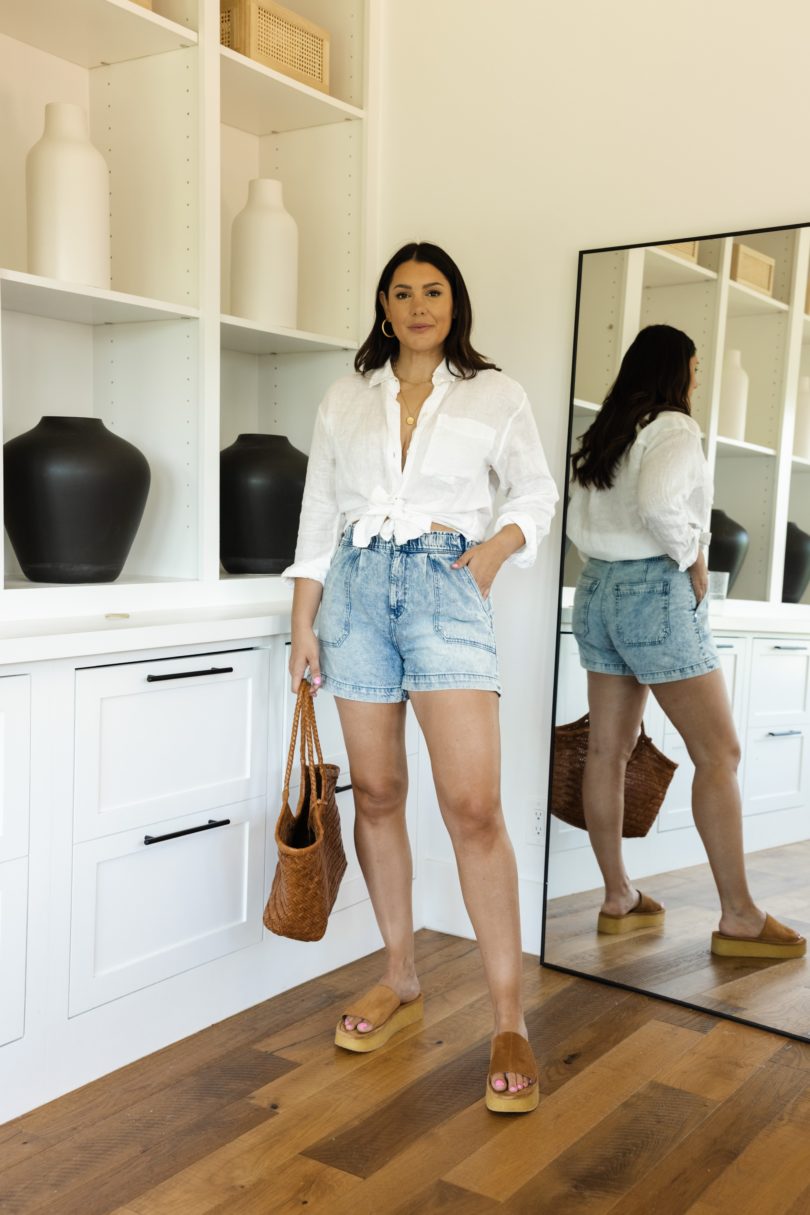 This top is admittedly quite long — it's a tunic for goodness sake. But I figured out that I can tie it up in this darling little bow and it almost looks intentionally there. 10/10 recommend this for your tunics this summer. Oh and what did I do with the back? I tucked it as you can see in the mirror! (If not it looks like a mullet :/)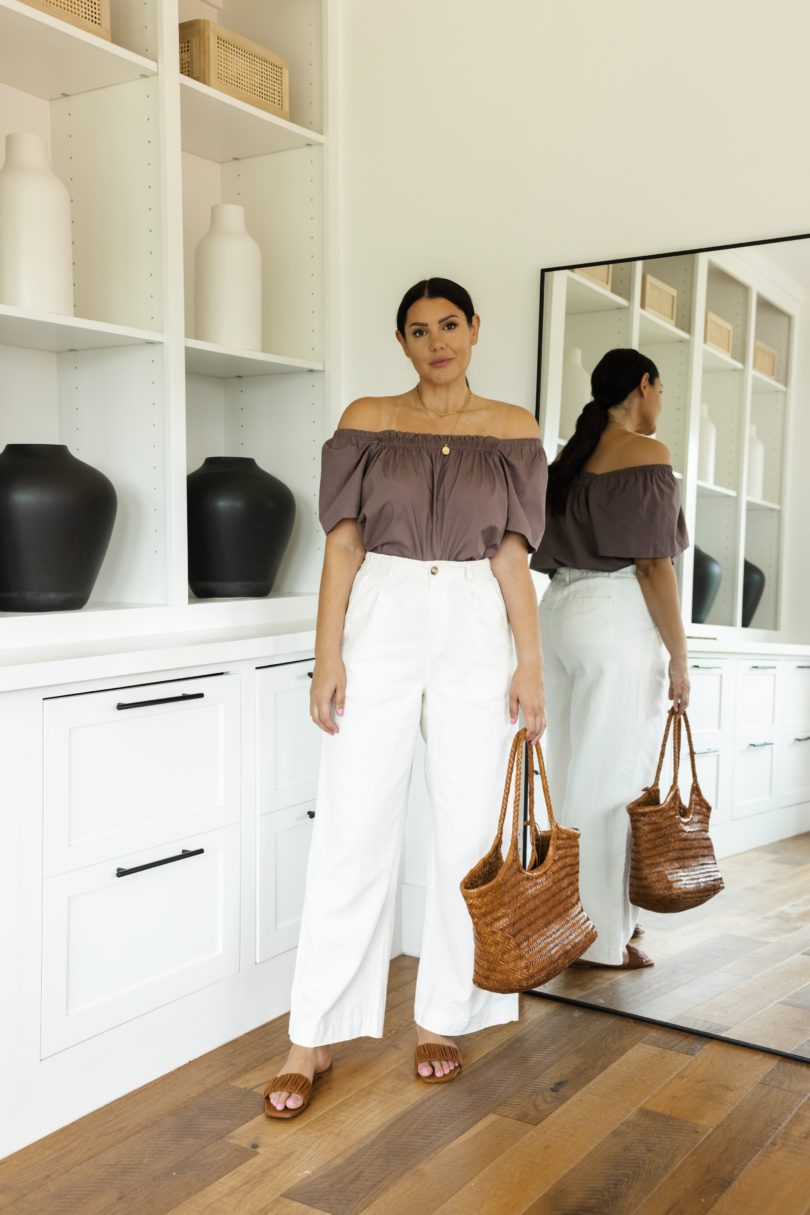 I love this simple top and I love when the neckline like this is elastic so that I can force it to do what I want, basically. Here I am wearing it off my shoulders for a dressed up look versus the more casual look that it is intended for. Once again these white pants are giving me life to this look. Actual super hero pants.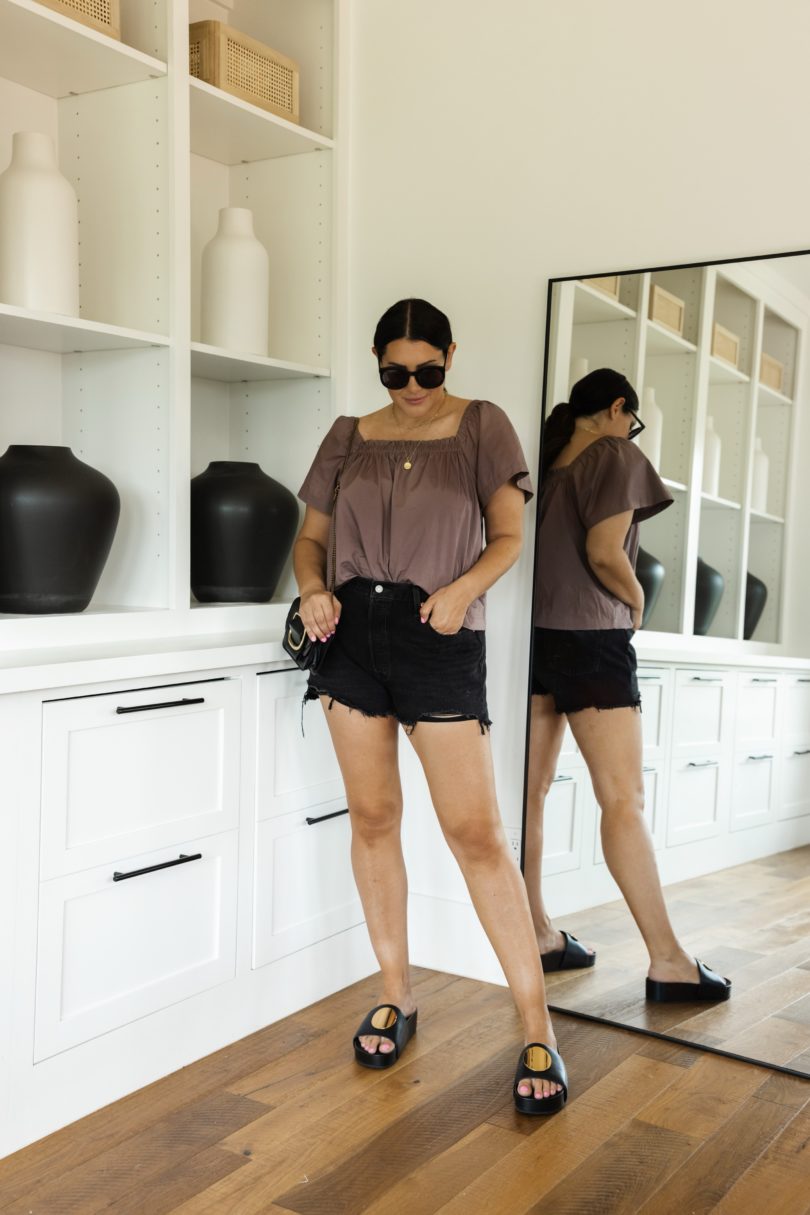 Here is the top but worn as it was intended. I loved pairing it with these shorts (size up at LEAST 2-3) and pairing it with black gives it an edgy look, instead of it's typically sweet vibe.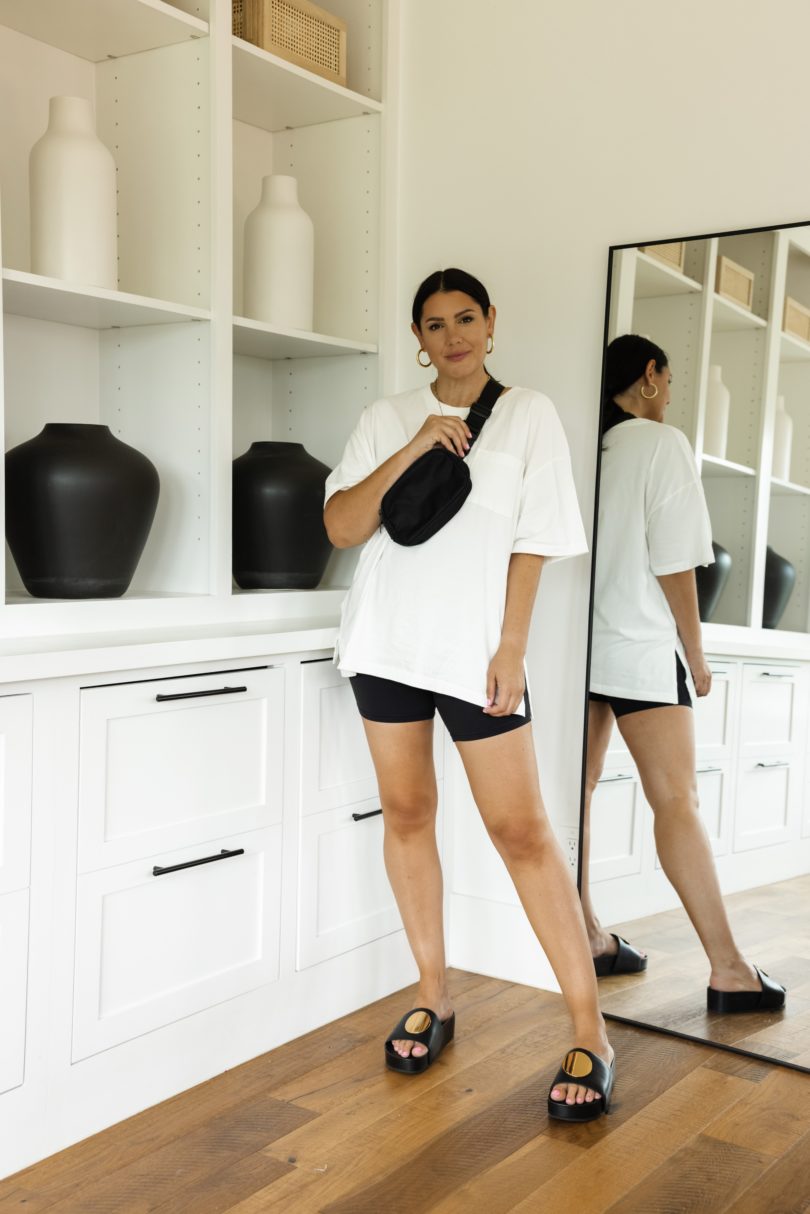 An oversized tee is my favorite go-to this summer and pairing it with bike shorts is an outfit I never want to give up. 1980's called, wanted this look back and I disconnected my phone and changed my number.  They will never take this look from me. 
Which look is your favorite? Let me know in the comments below!
__________________________
Pin for Later

Find all my monthly capsules here! 
September '21 | October '21 | November '21 | December '21
February '22 | March '22 | April '22 | May '22