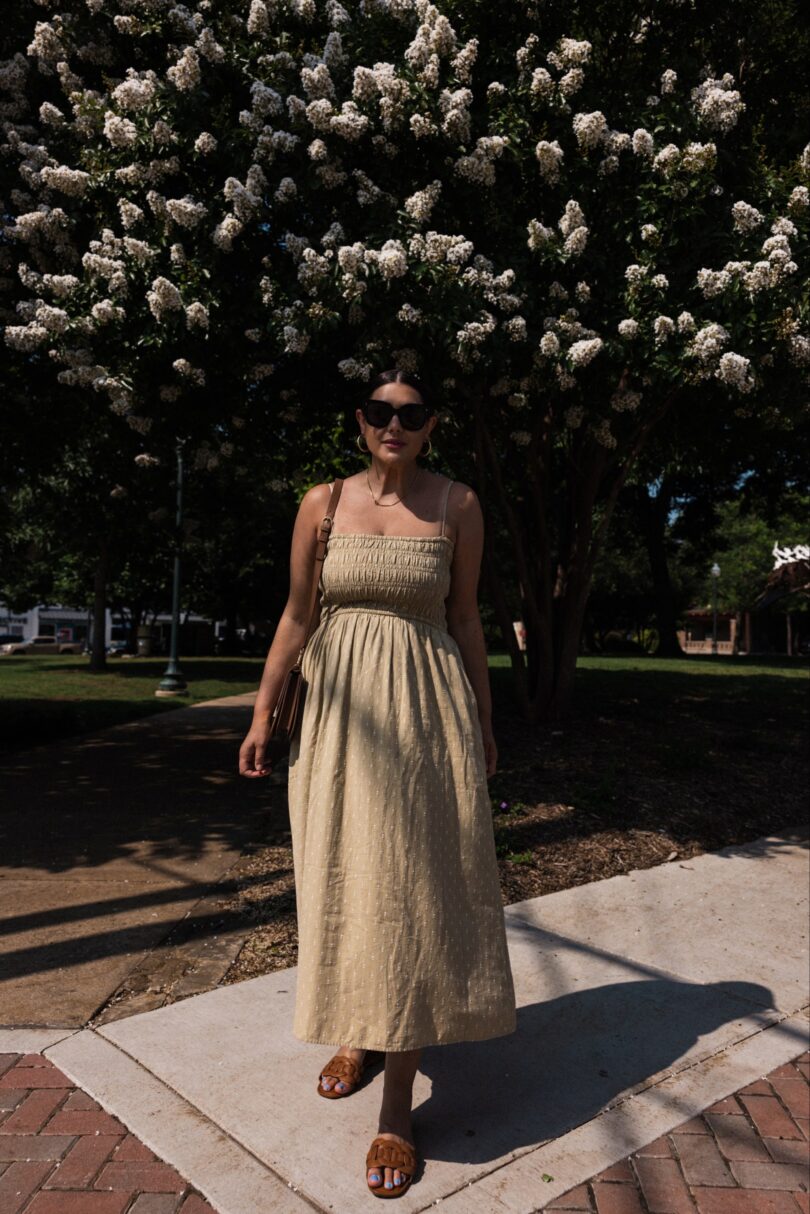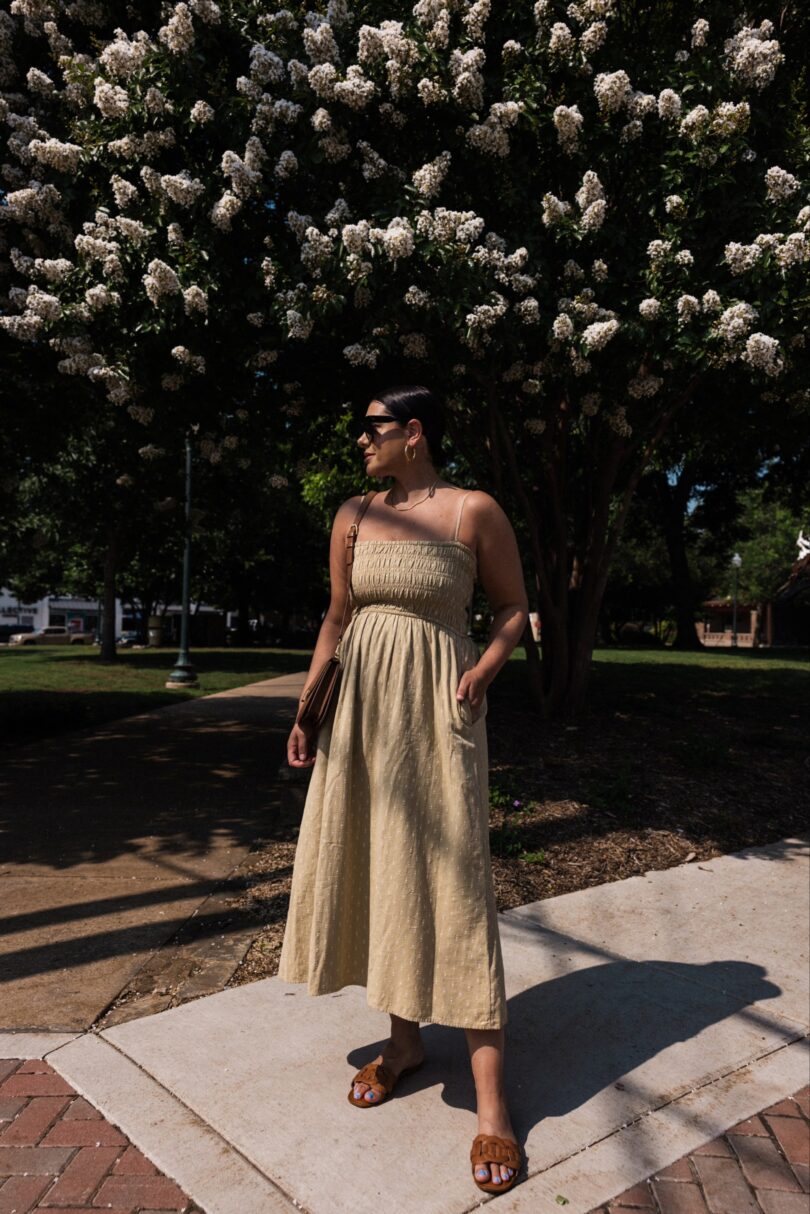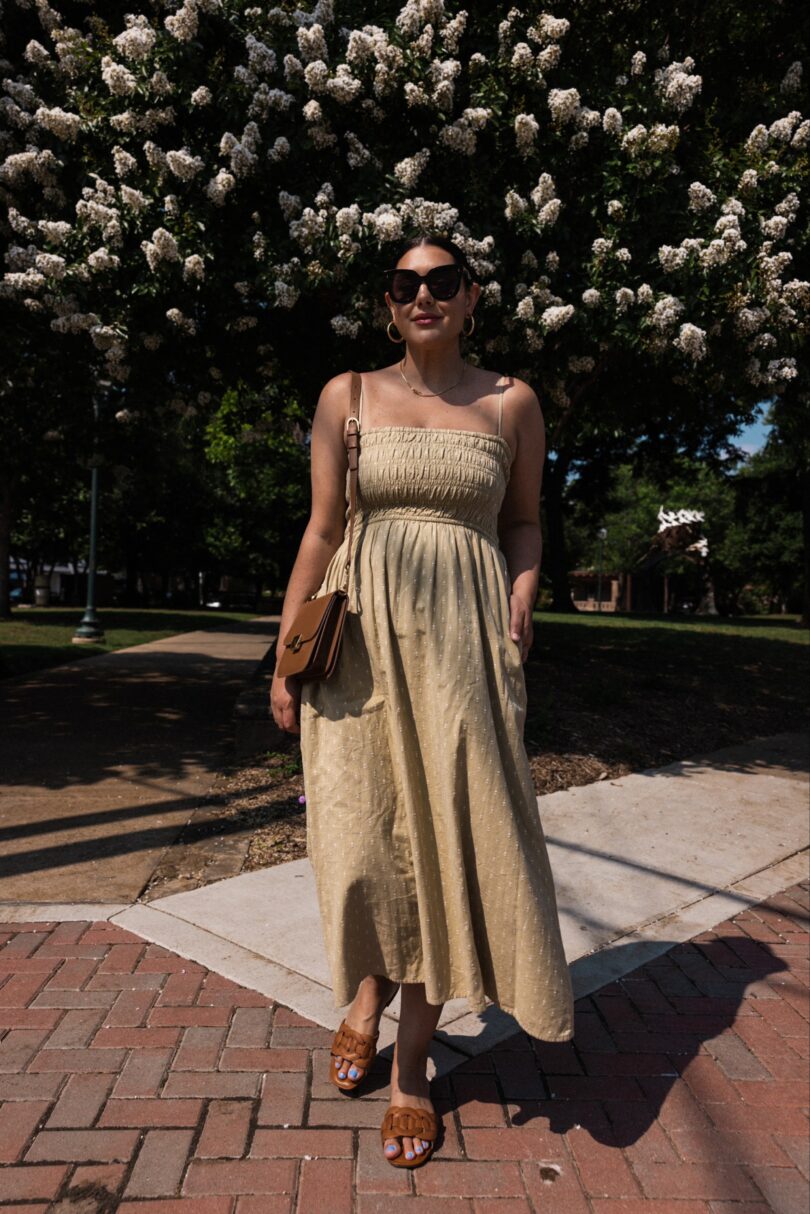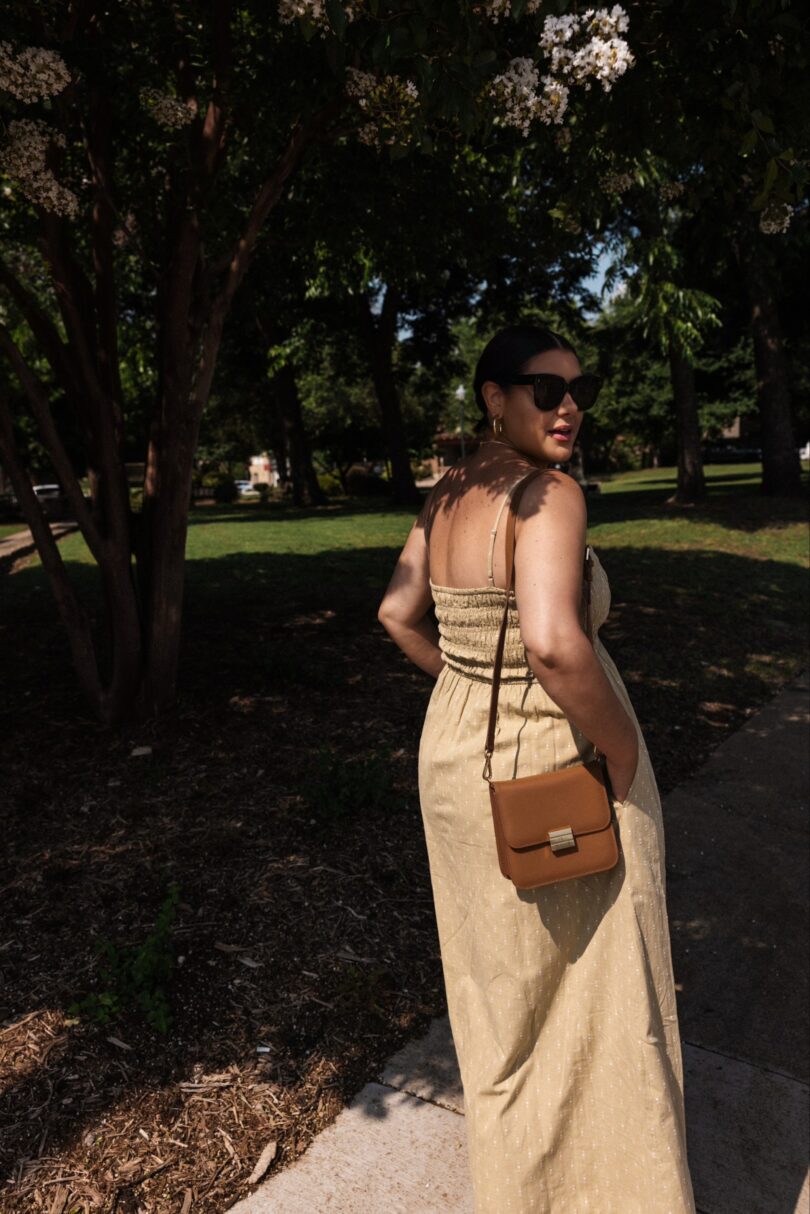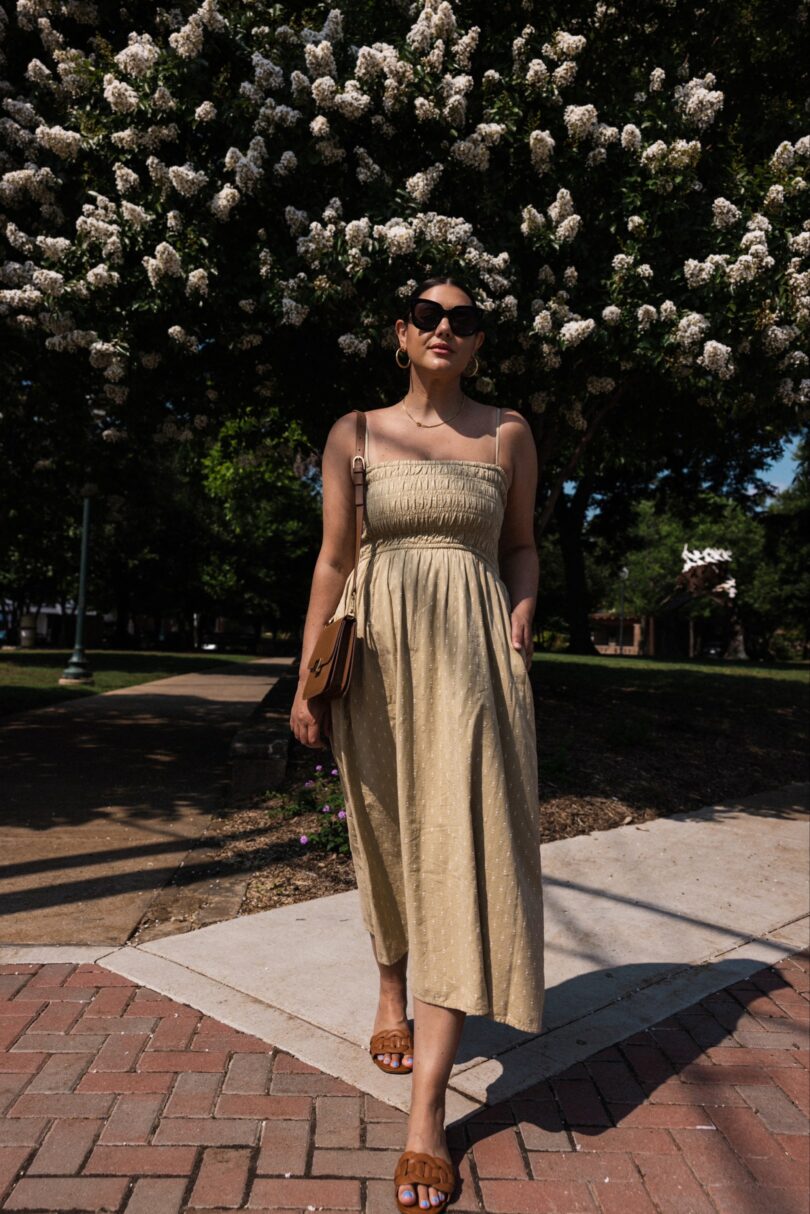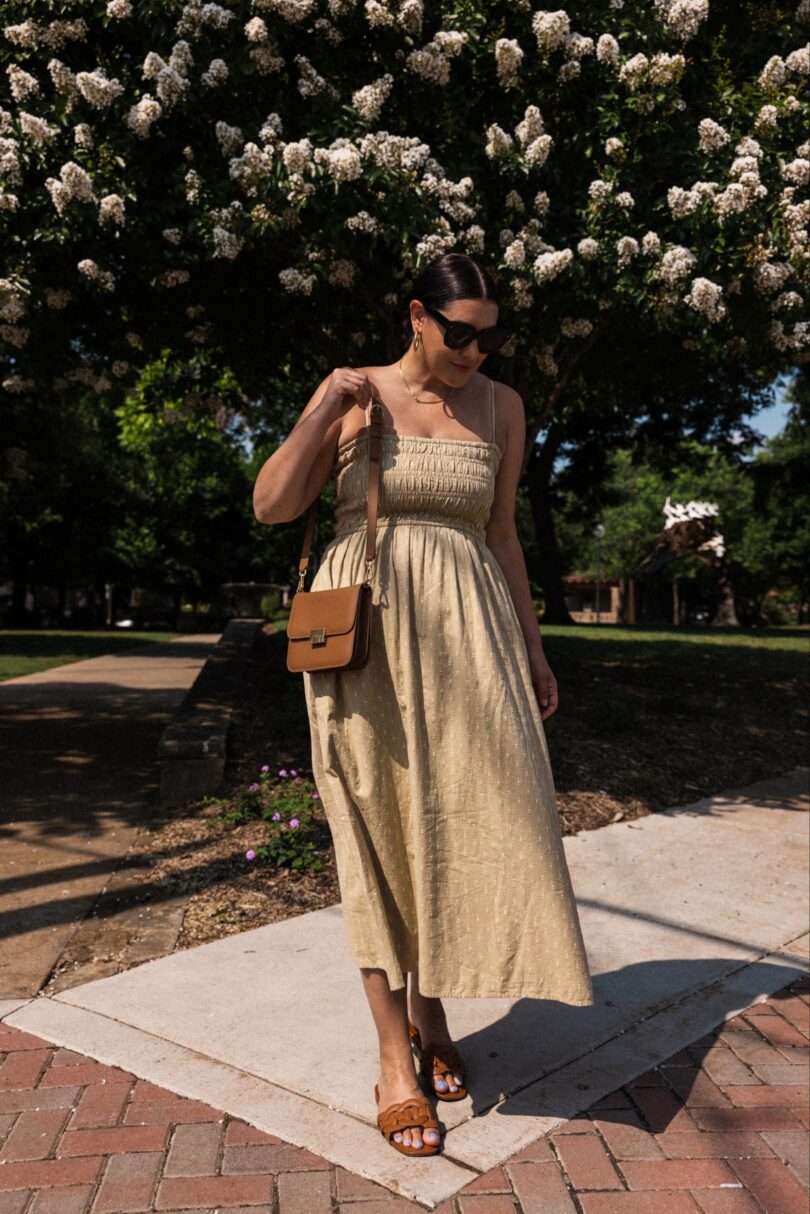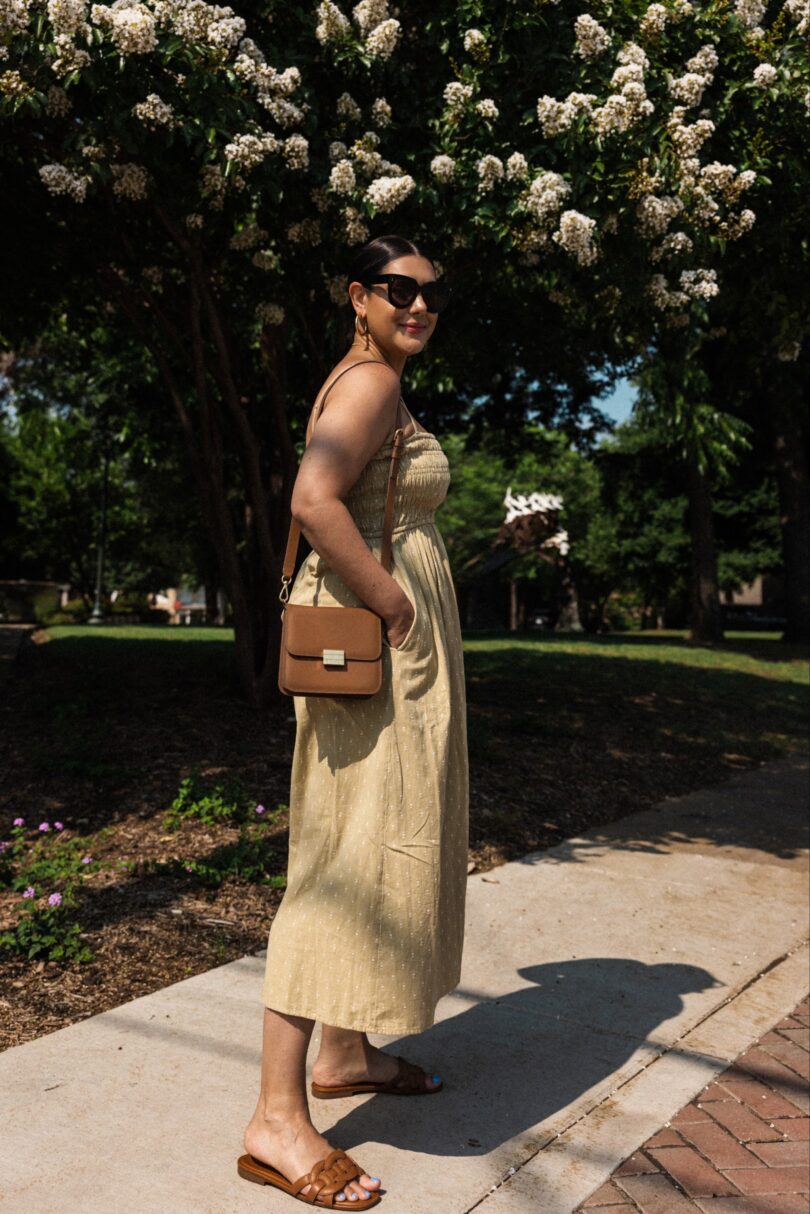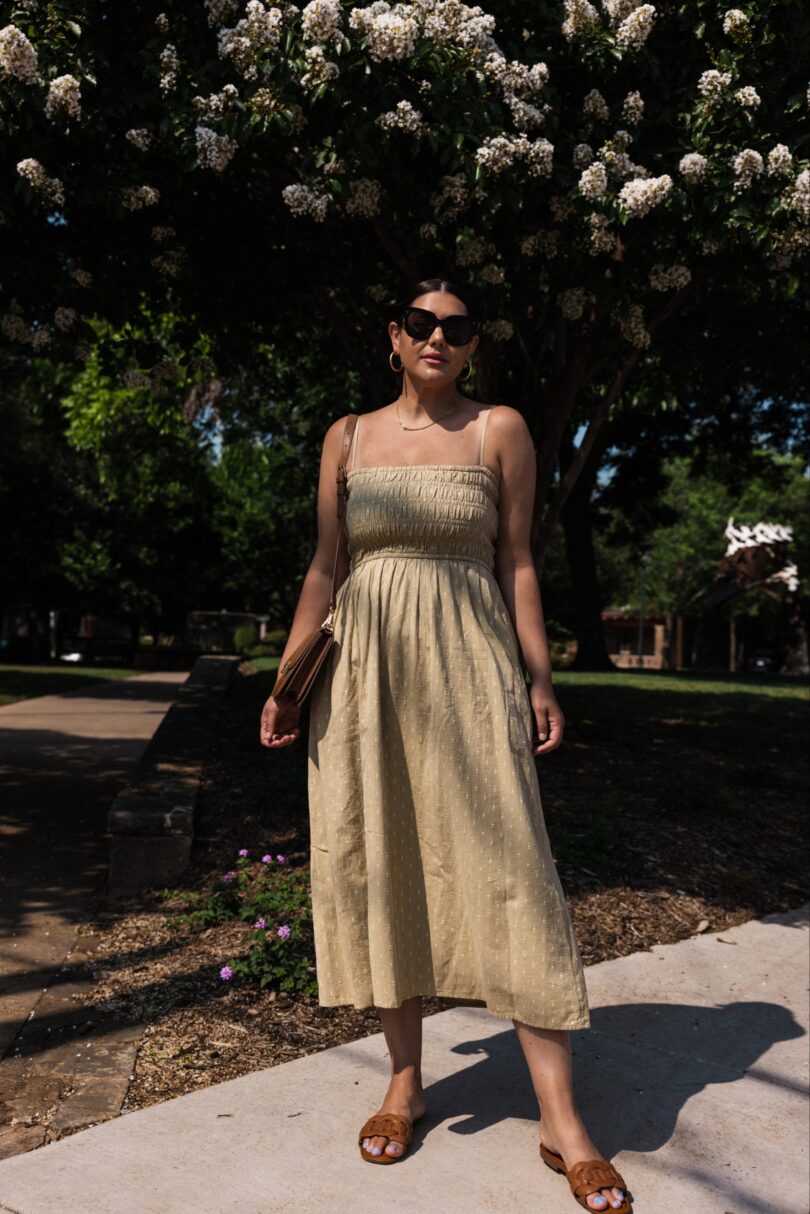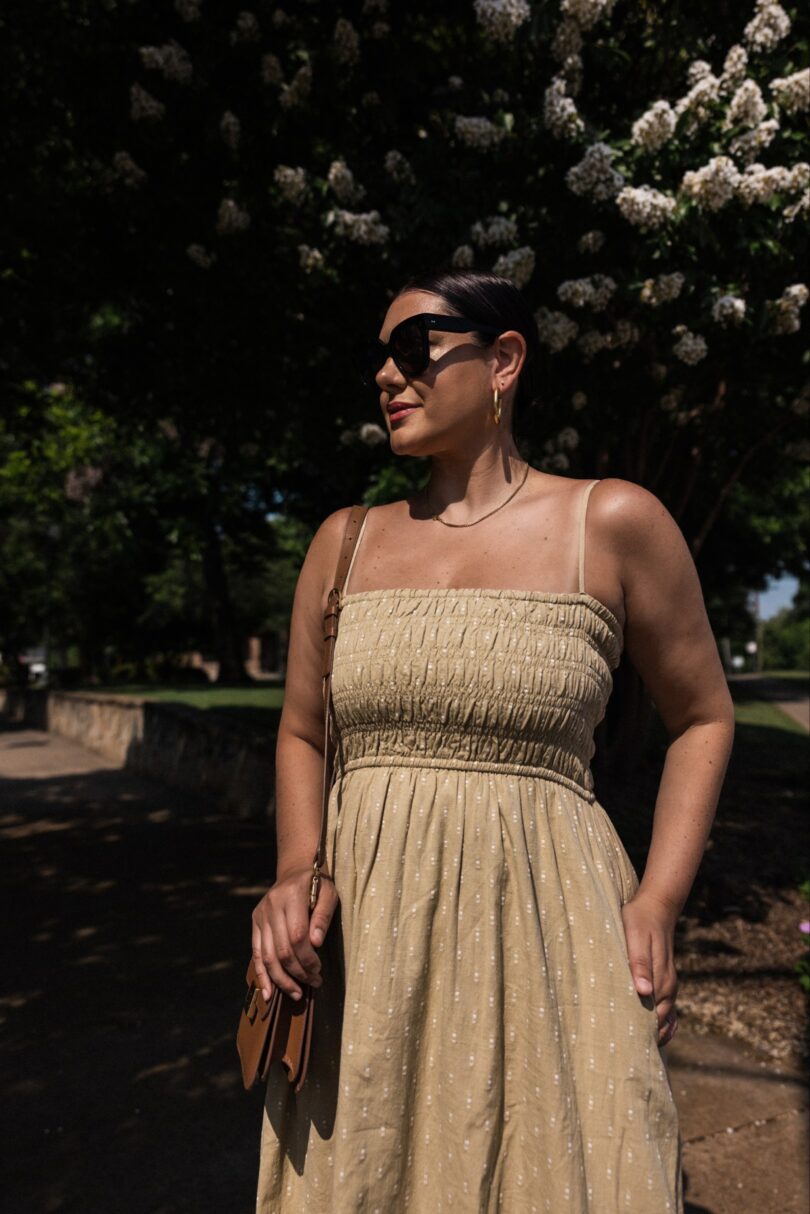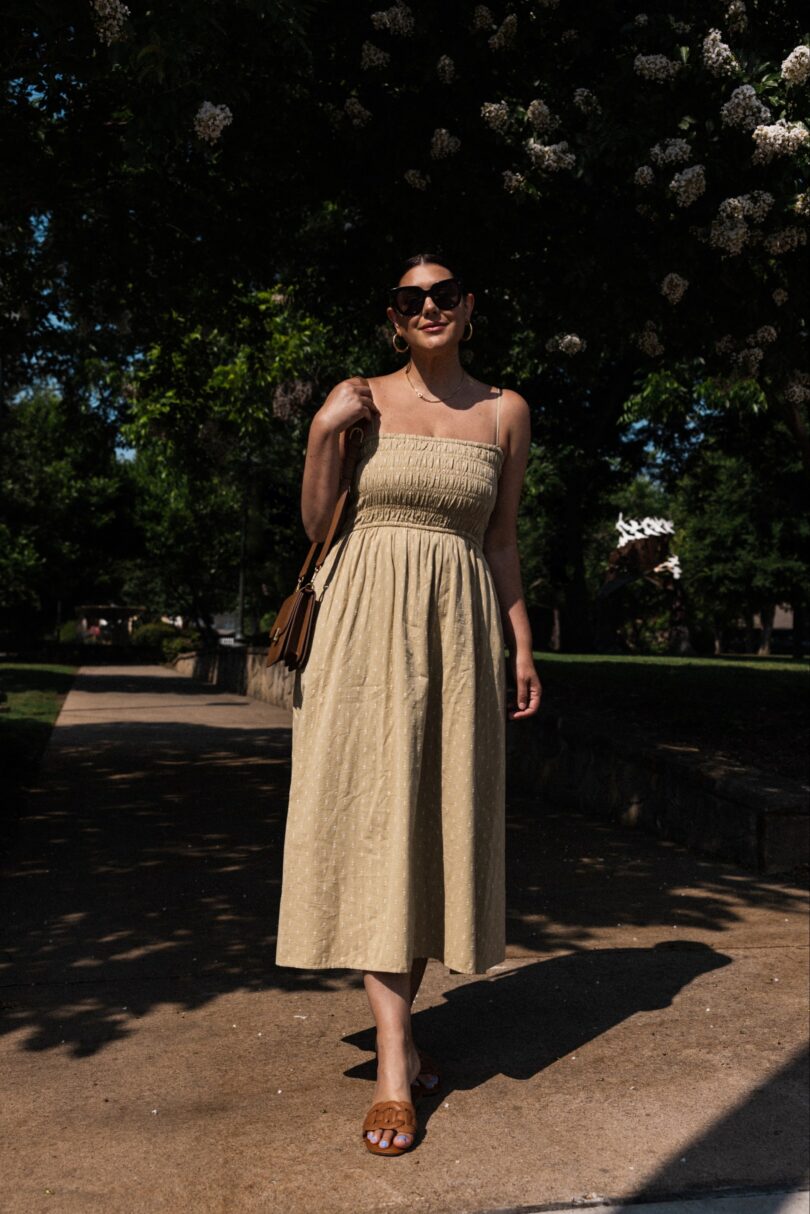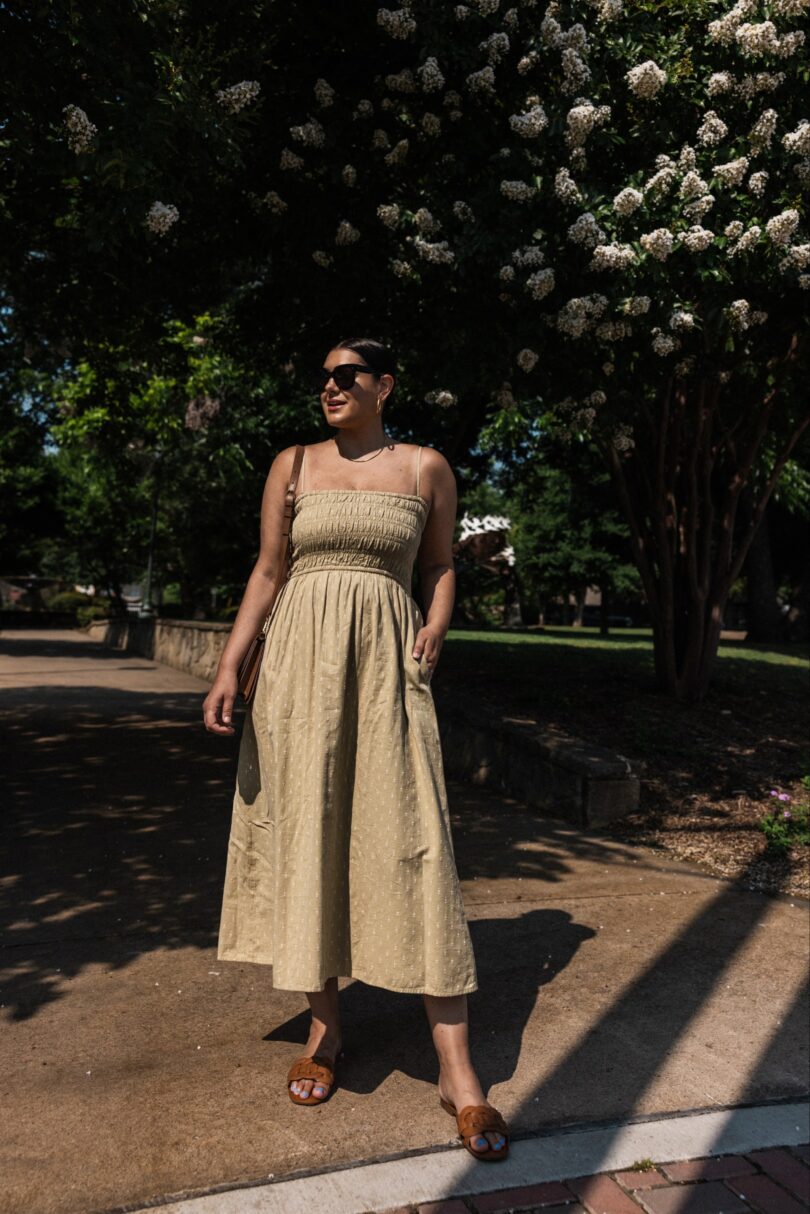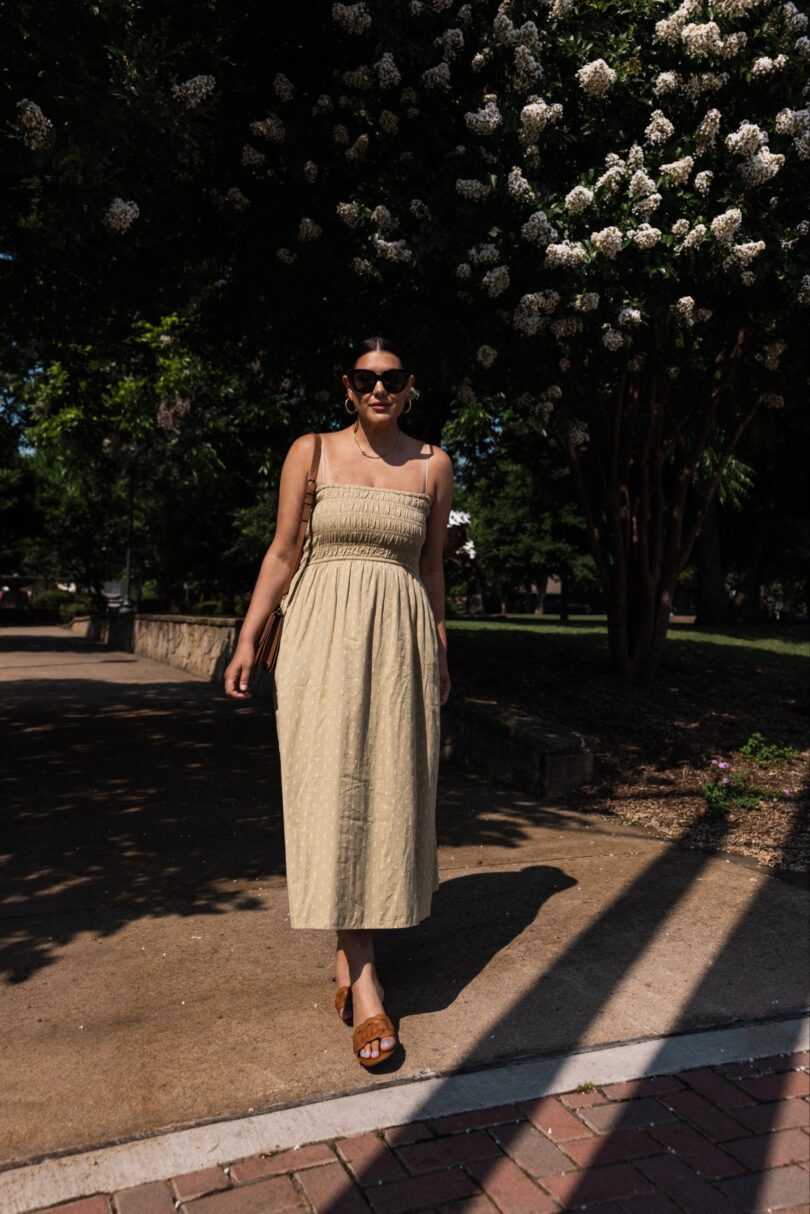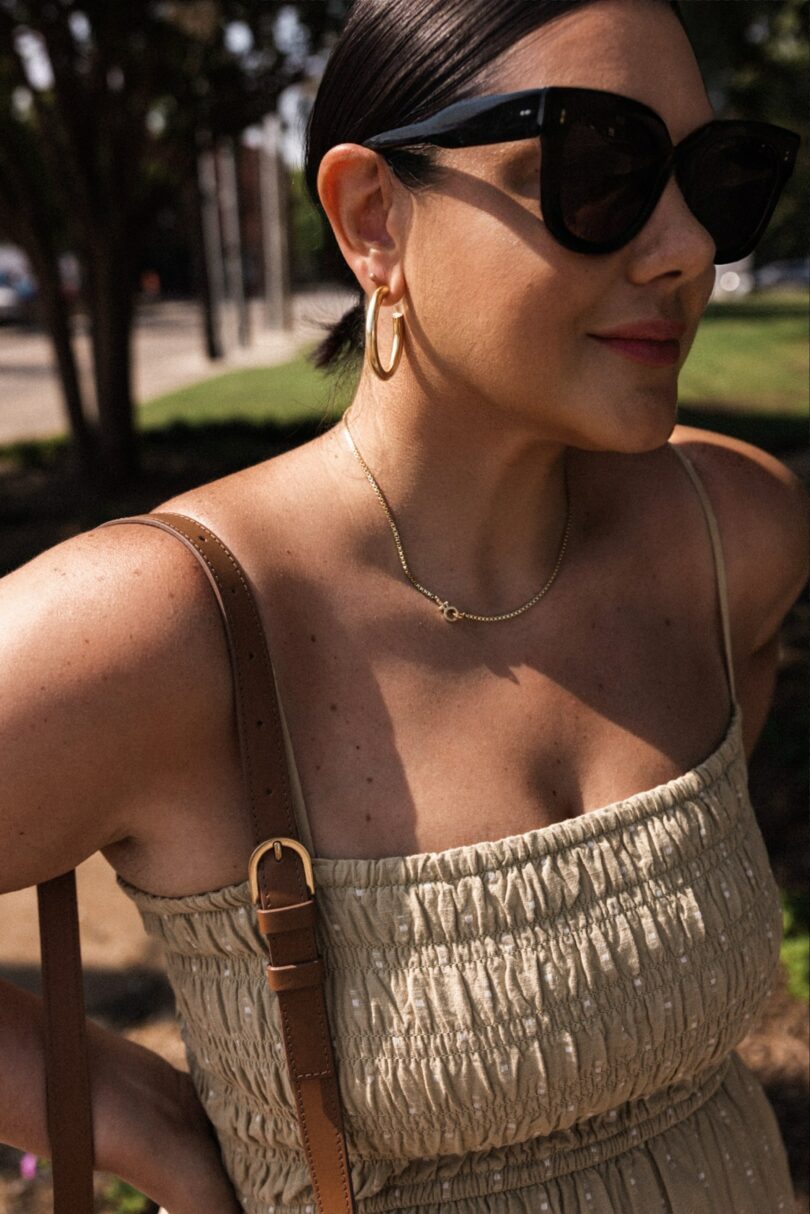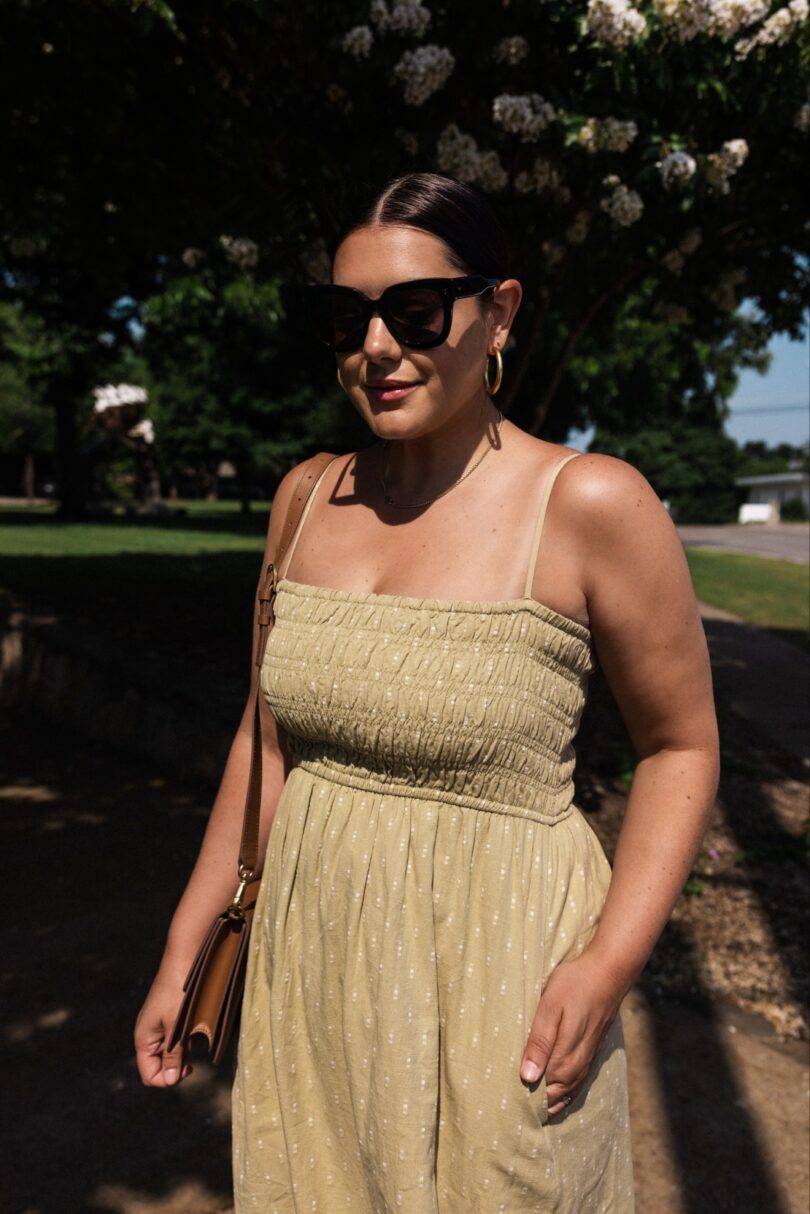 As someone with a large-ish chest, I love a smocked top. It's the elastic waistbands of shirts. Whenever I see a smocked top, I sigh relief because I know it'll fit. This Madewell dress fits like a glove with her cute little smock top. And it's a nice weight for summer, flowy cotton and just so comfortable. Dresses have been a lifeline for me this spring and this one is so summery. I hate to say it but I'm going to: you can dress it up or down, as well. I love tossing on a dress for a summer night date and this one I could easily make a bit dressier with the right sandals and accessories. But this look right here? This here is my summer go-to look. It's either an xxl tee shirt with loose shorts, no makeup and a bun or it's this. There is no in between.
By the way, the color is much better in person by the way than it shows online. It's a wee bit yellow online but I find it to be a nice sage green, maybe just a hint of yellow. But not as much as they show it. I find it closer to how we shot it here! I am in the medium, fit is generously for the bust! Find it here.
My Frame bag is on sale! I got it last year from Nordstrom and for some reason it has disappeared but it reappeared at Nordstrom rack for 60% off! You can find it in three colors here. It doesn't hold a ton (phone, keys, small wallet) but it's such a classic look, it is one of my go-to's.