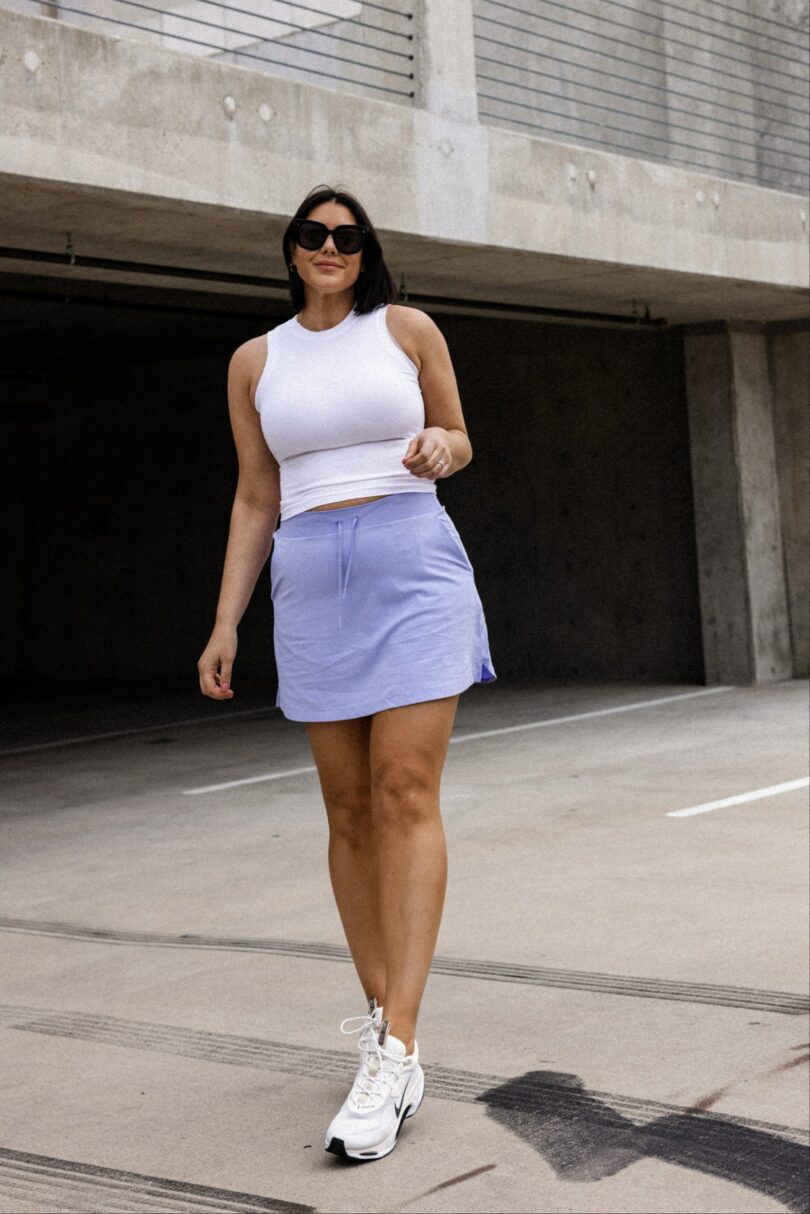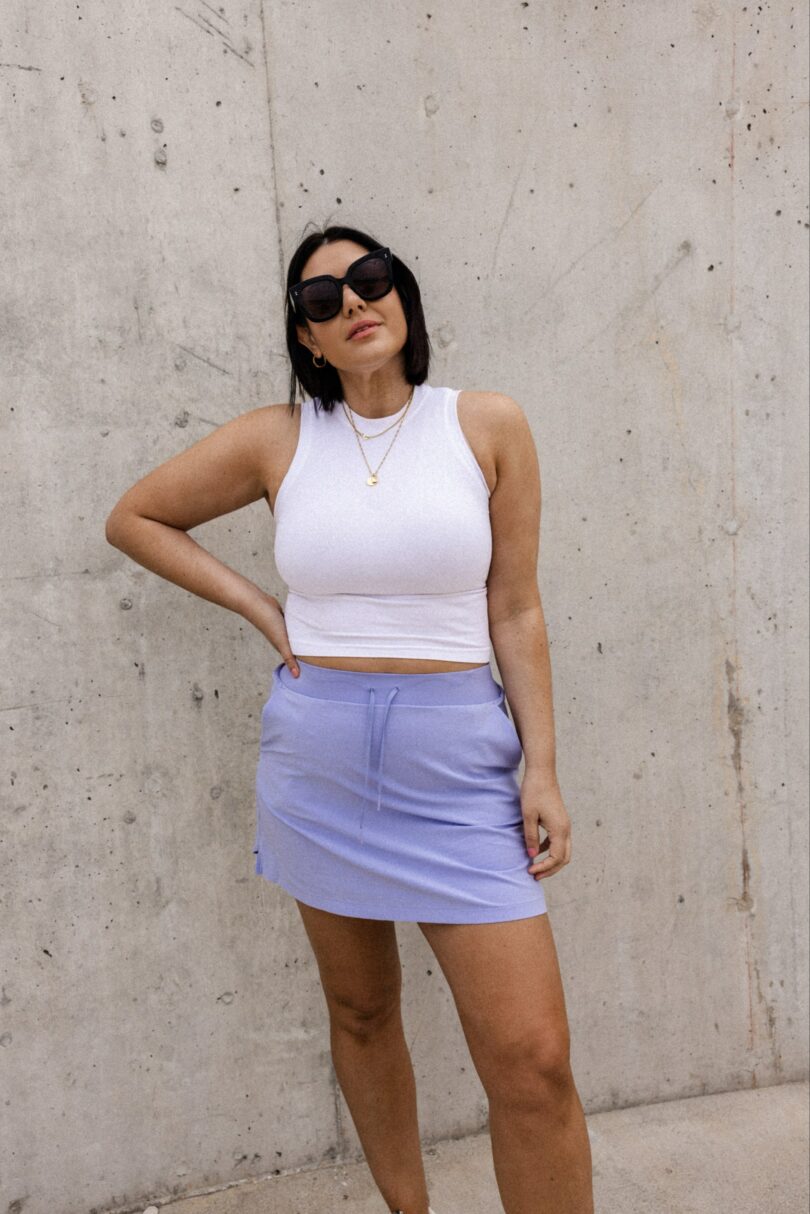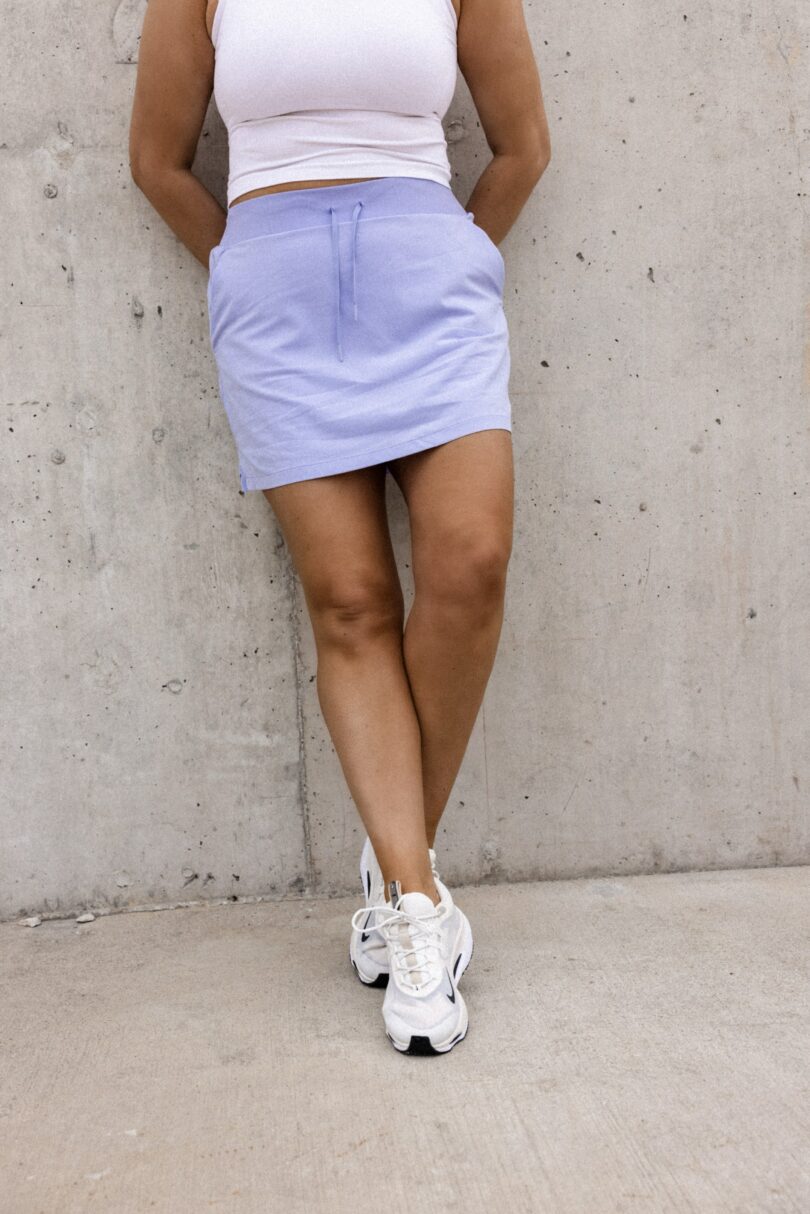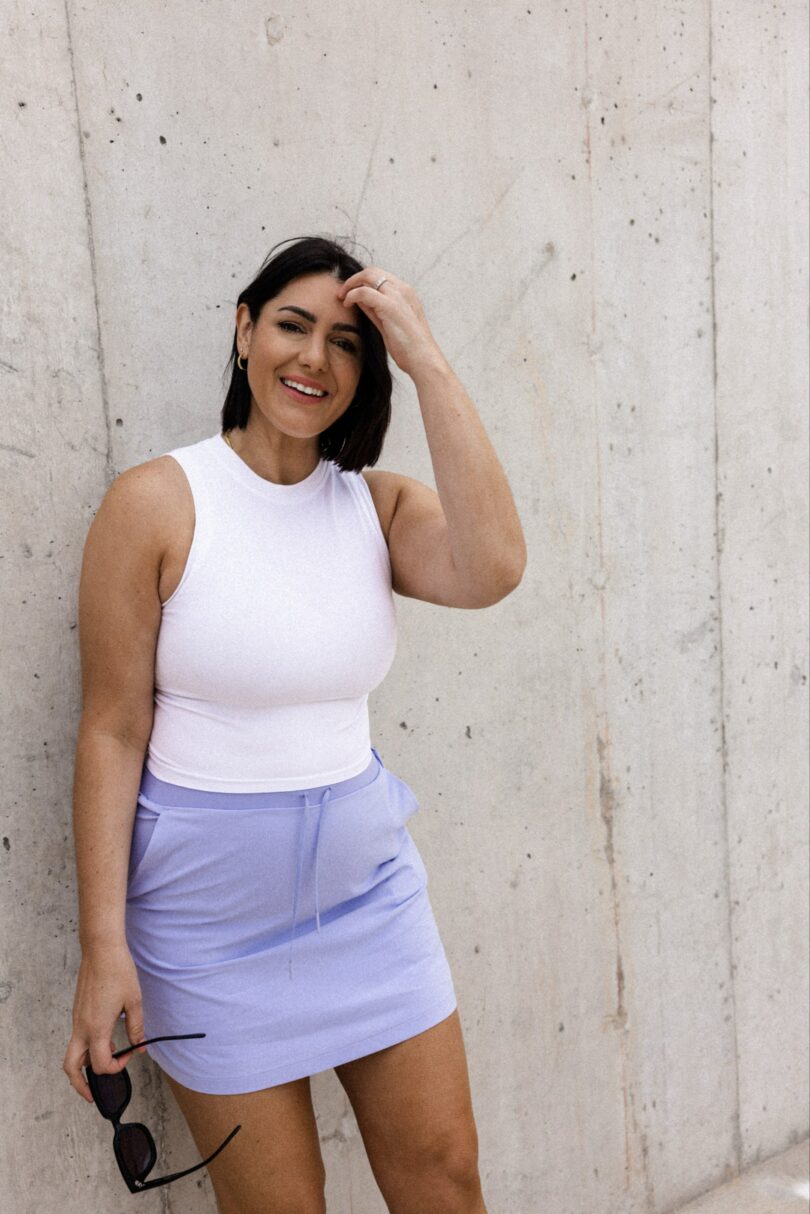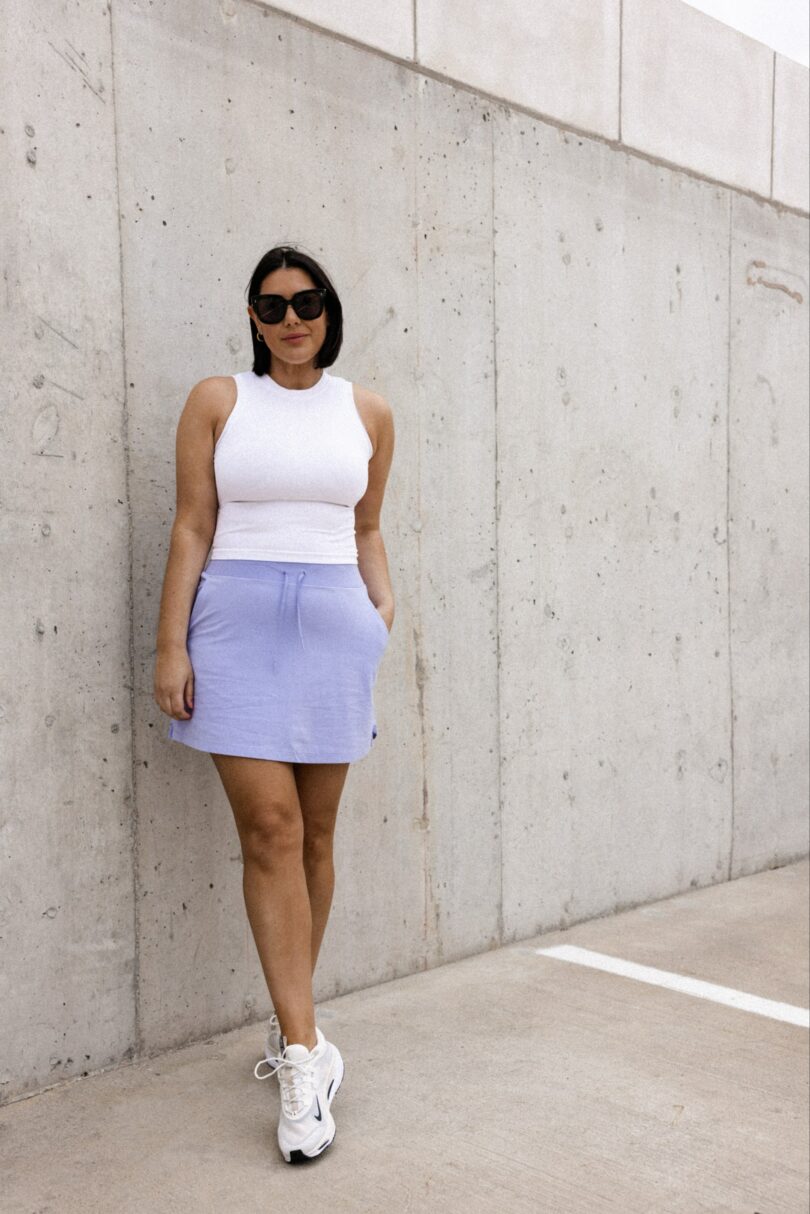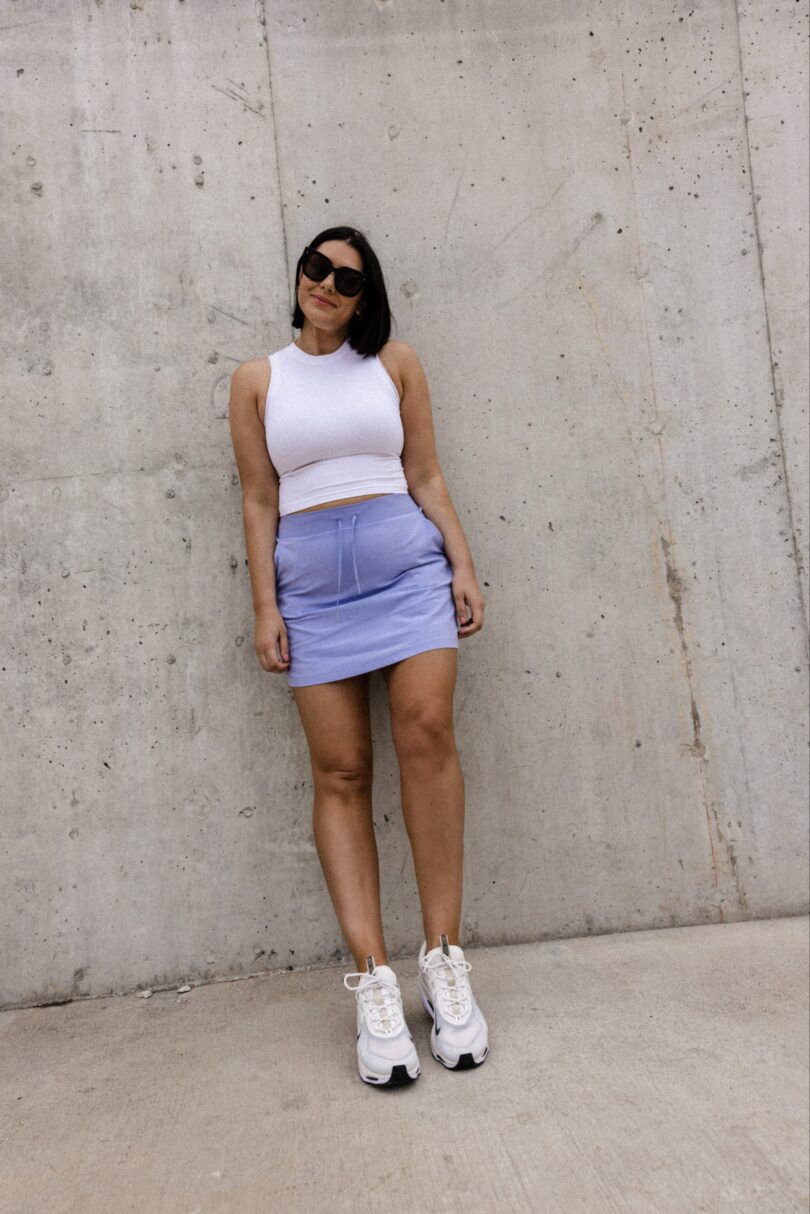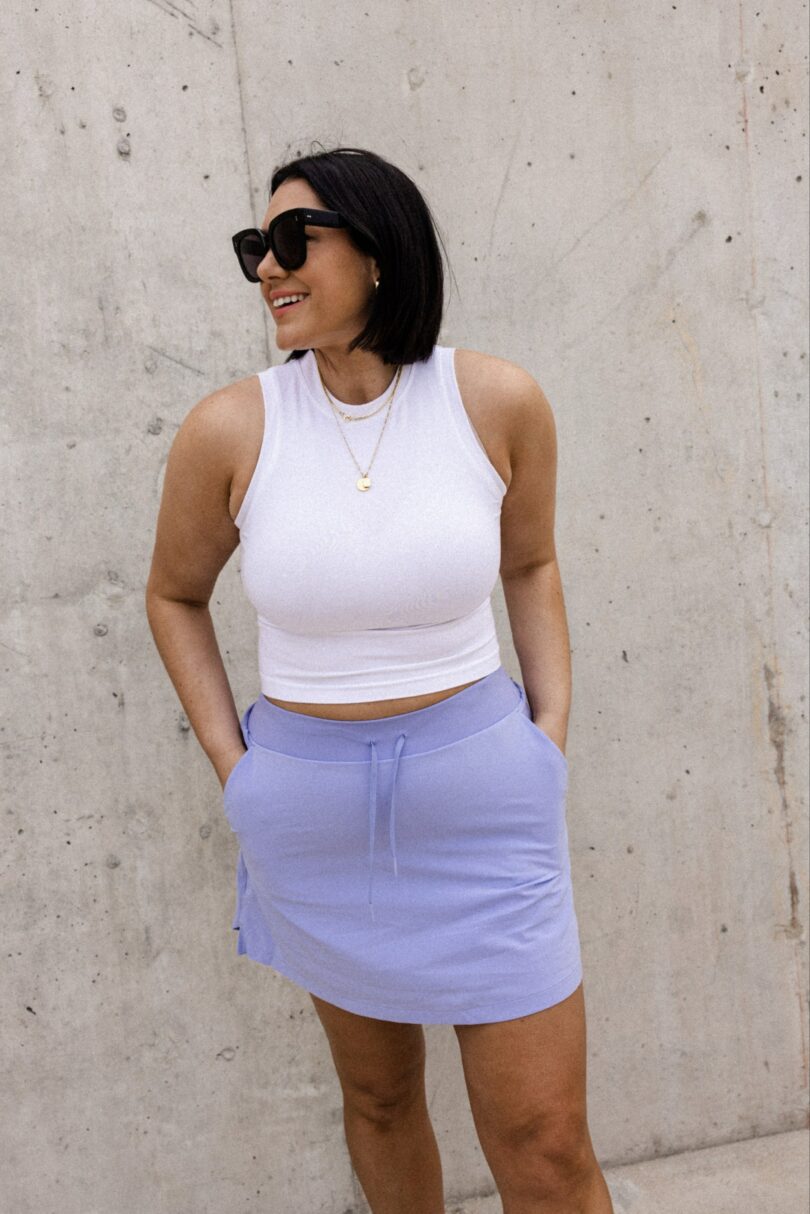 Shop the Skort | Shop the Tank
What color is this skort — periwinkle? lilac? Is it blue or purple? I don't know but I love it. And so do a lot of activewear lines right now. I've seen it everywhere and I just can't get enough. This is coming from someone who has spent three years growing a very large collection of all black and white activewear so now I'm very very excited to see such pretty hues for the gym.
Do you work out or do you just like gym clothes? Either answer is valid! I strength train about 5 days a week so I'm in gym clothes A LOT. Like I said, I'm growing tired of my all black ensembles (except for my black leggings, of course.) So adding in a bit of color here and there is exciting for me. Plus, since I have the basic white tops and black bottoms, I can add in color while still utilizing my tried and true pieces. I rounded up some of my favorite periwinkle purple (that's what I've decided to call it) activewear pieces below!

My outfit is from Nordstrom's brand Zella. I'm wasn't sure if I was a skort person but I think I am. Especially this Zella one in this hue.  I am in the large and I like this length on me and it's a bit looser in the hips which I always appreciate.
I SUPER like this tank so much that I bought it in purple..black and white. LOL. Reference that second paragraph will ya? Tell me the irony here. Anyways I thought it had a bra built in but it didn't, I just made that up. However I love the fabric, it's super unique to me. It's a stretchy fabric, but definitely a knit not a brushed leggings like material. It runs TTS and I am in the large here. I would size up for boobs, but otherwise it's TTS.
Great top for training and running! Find it here.