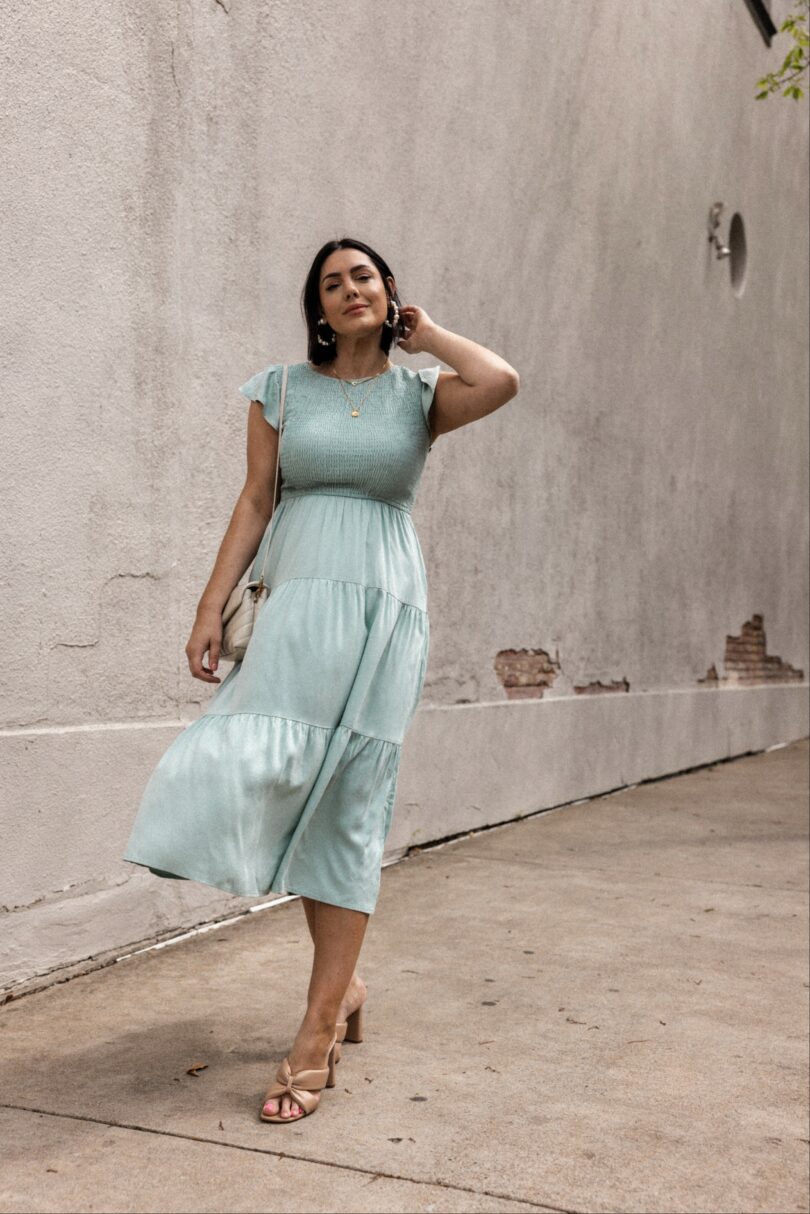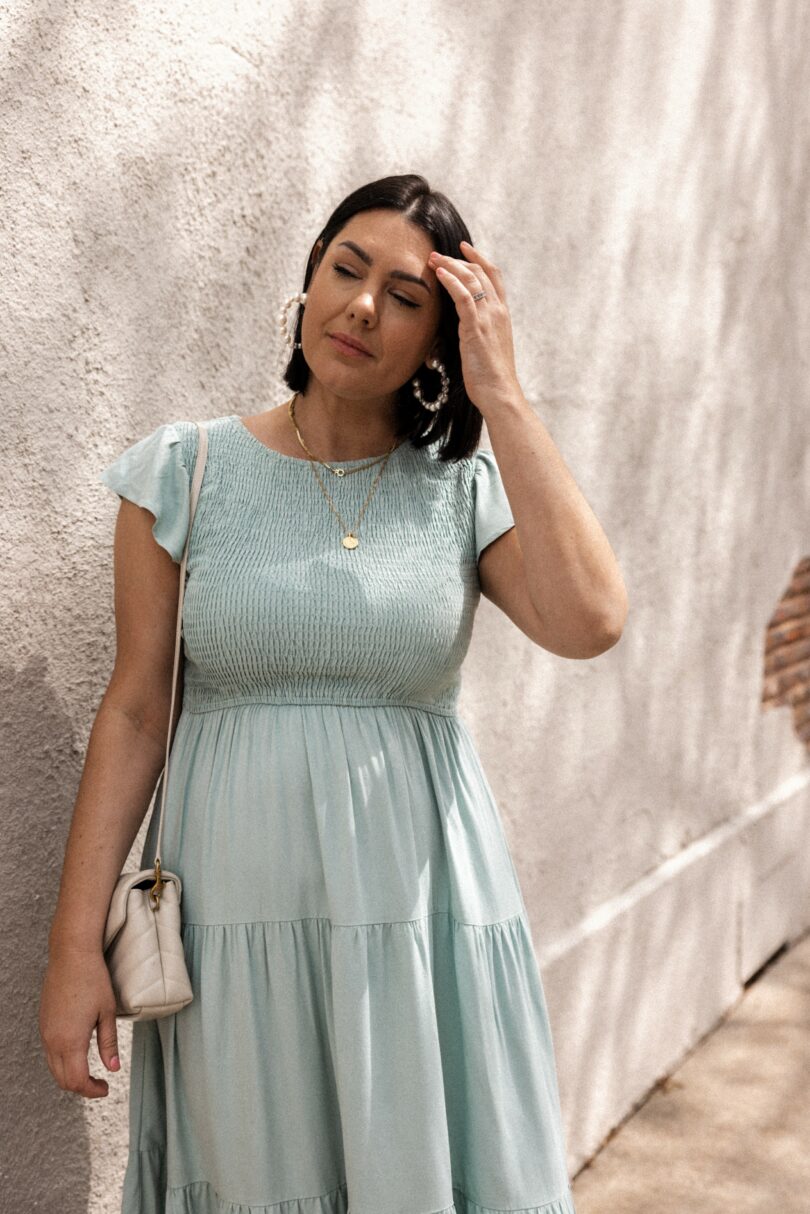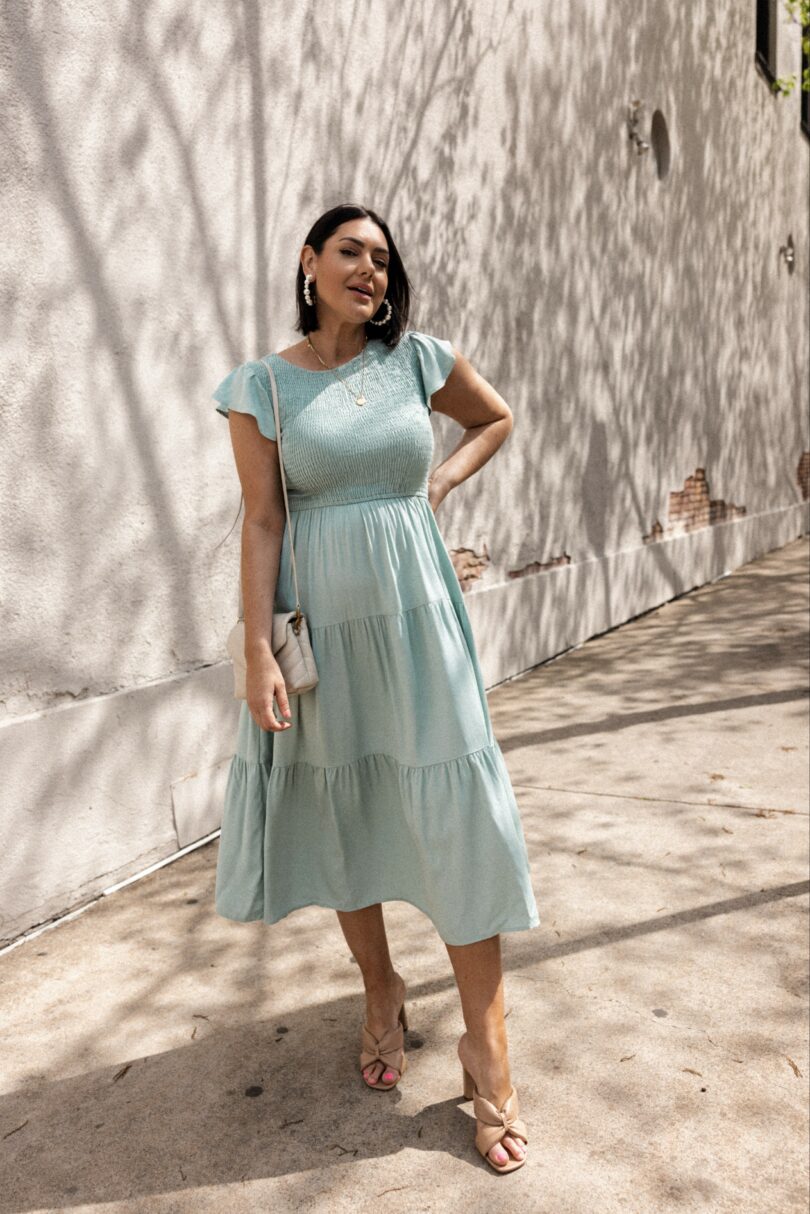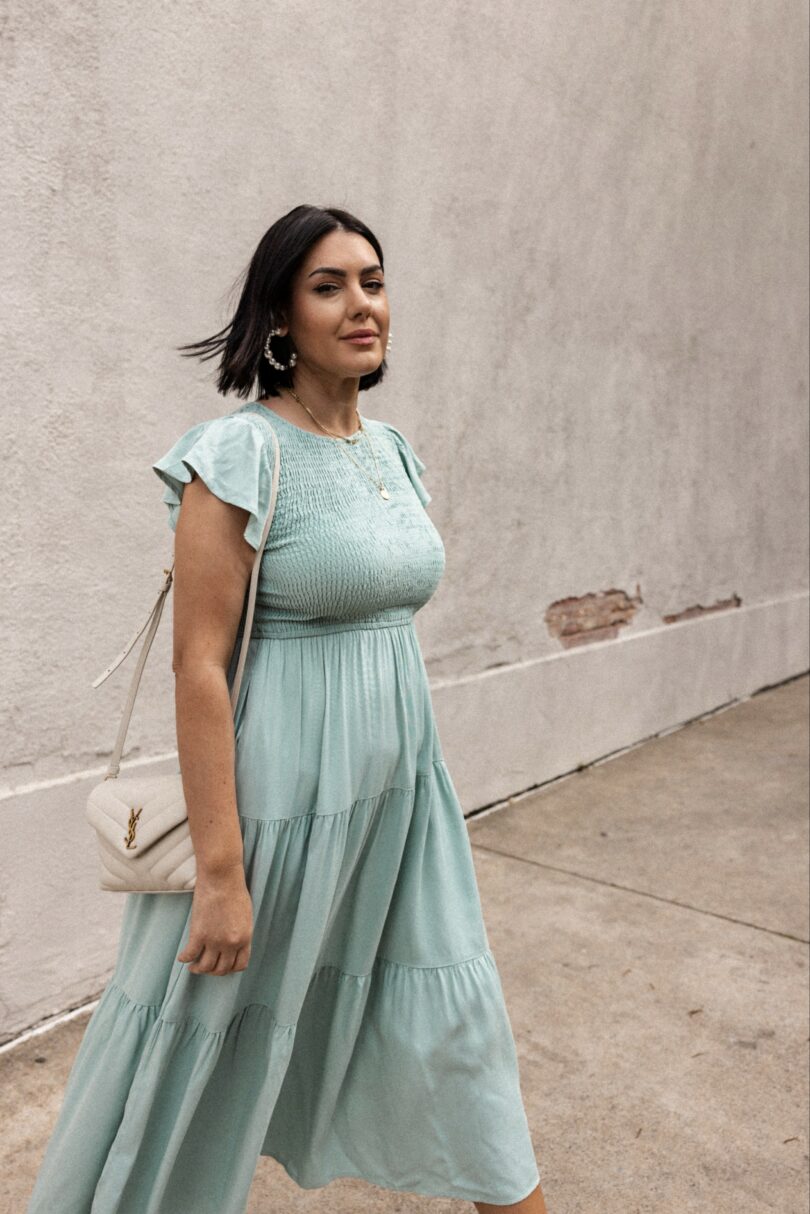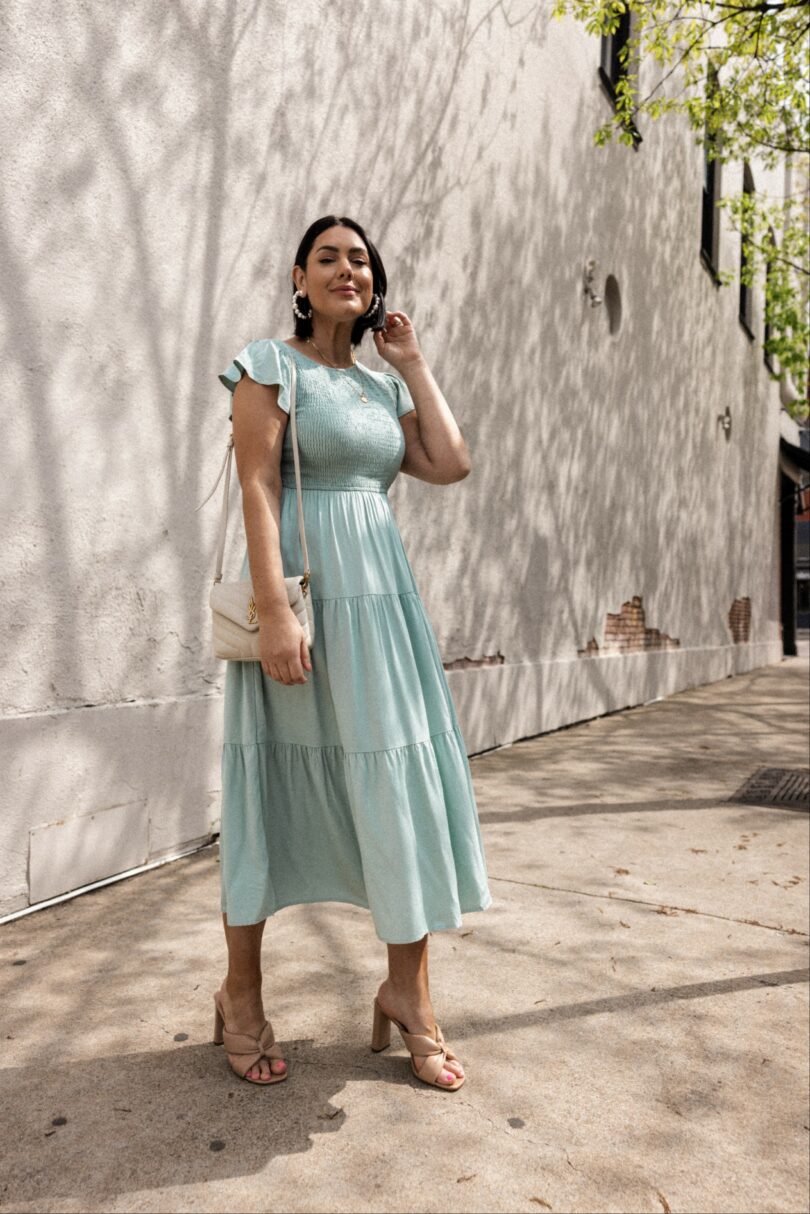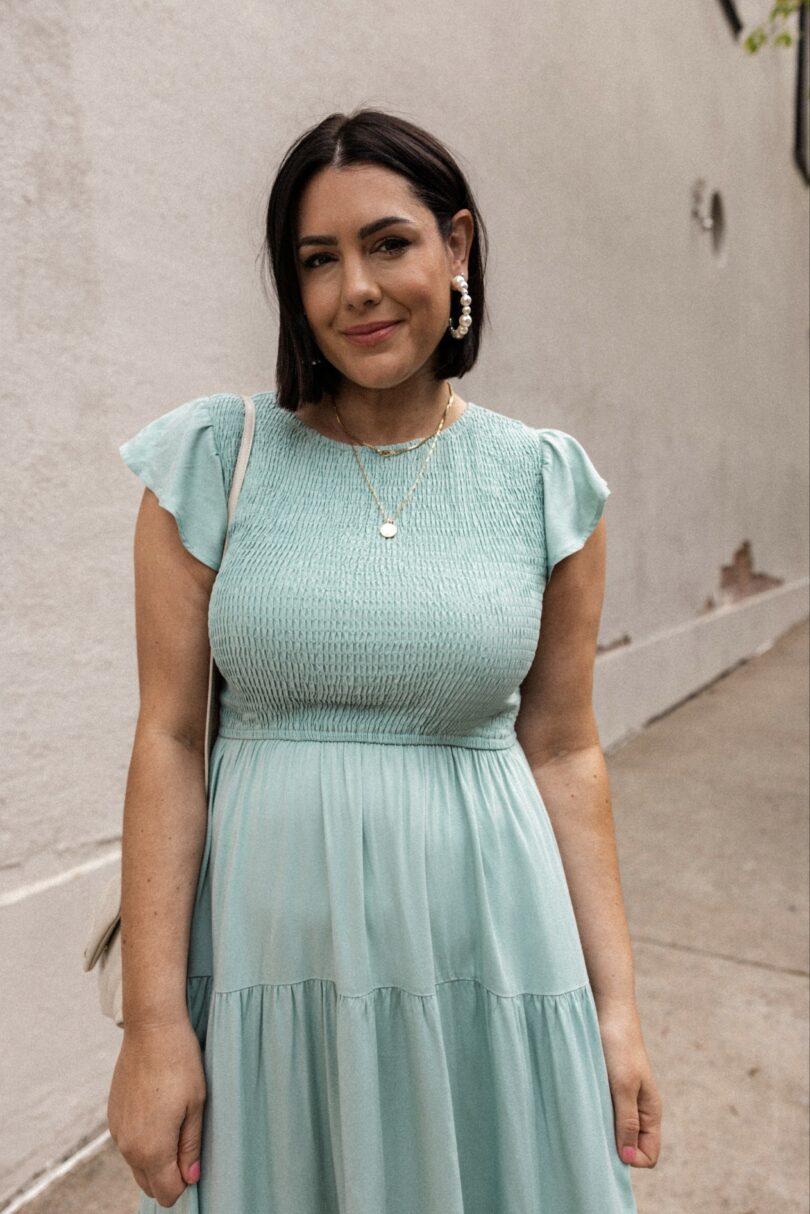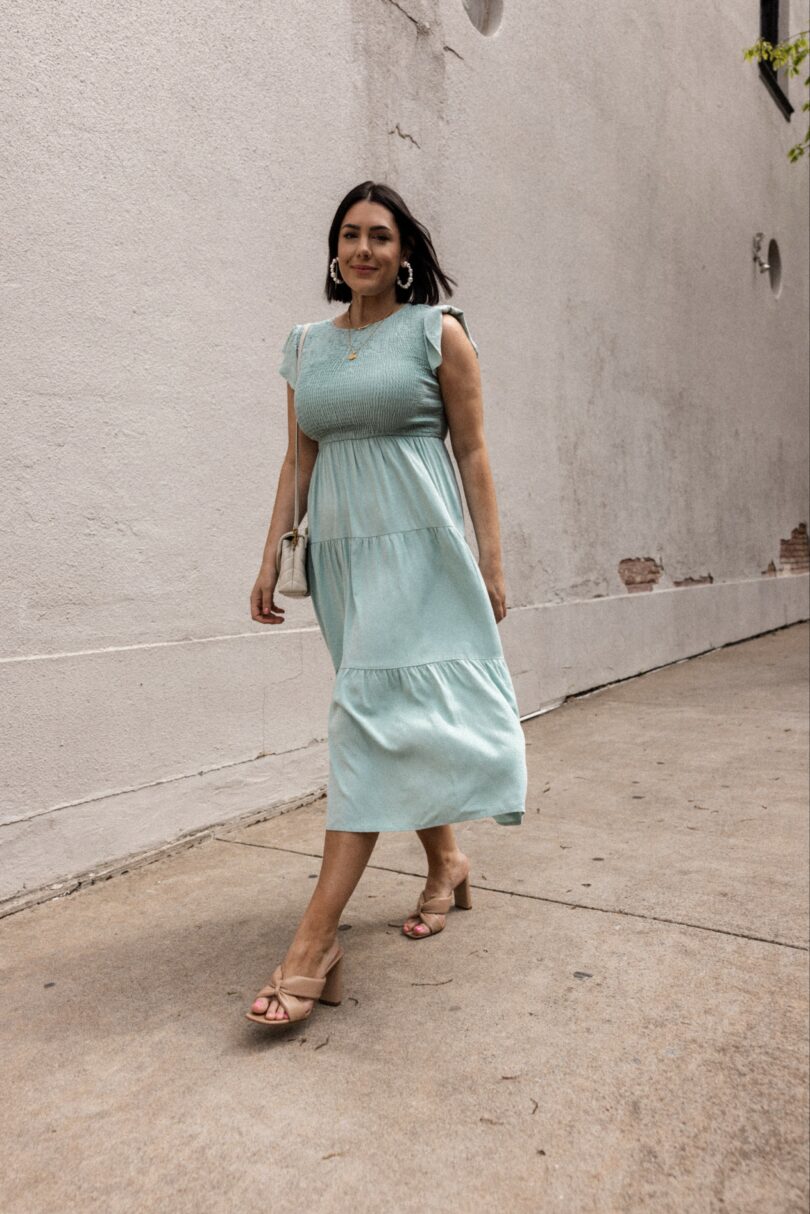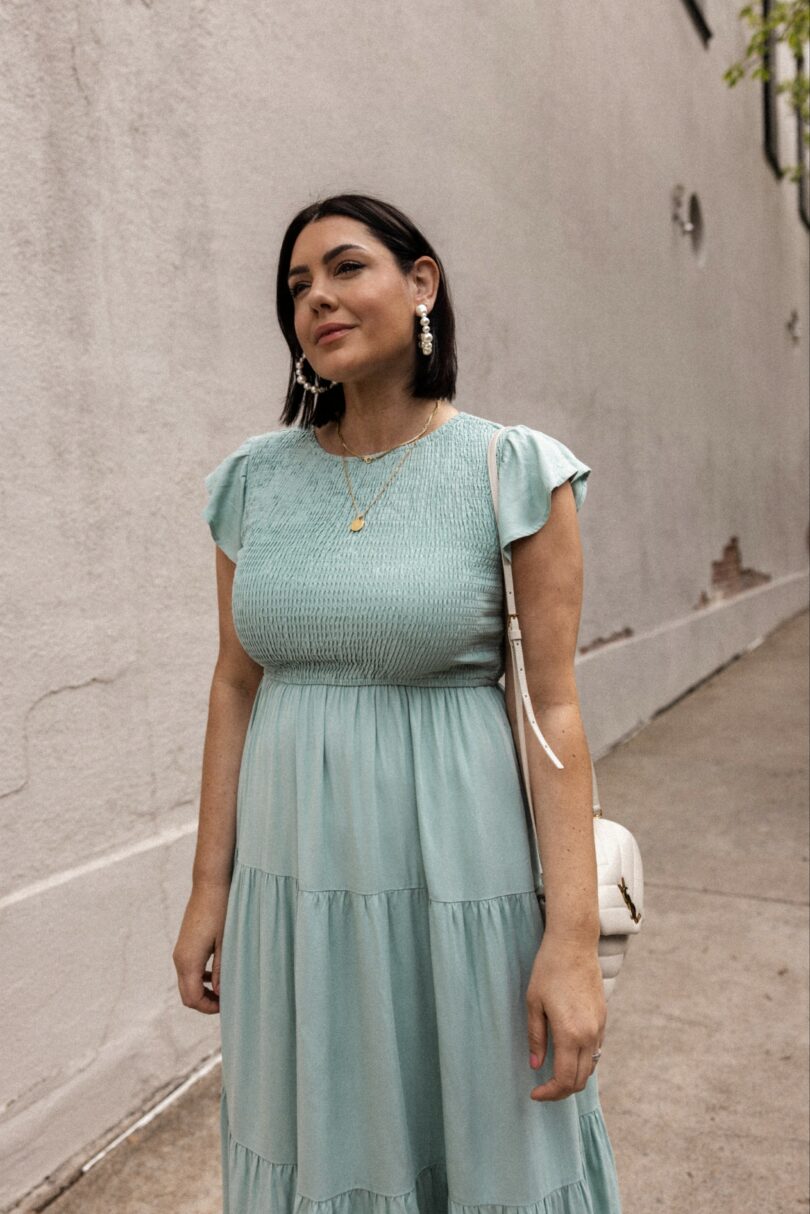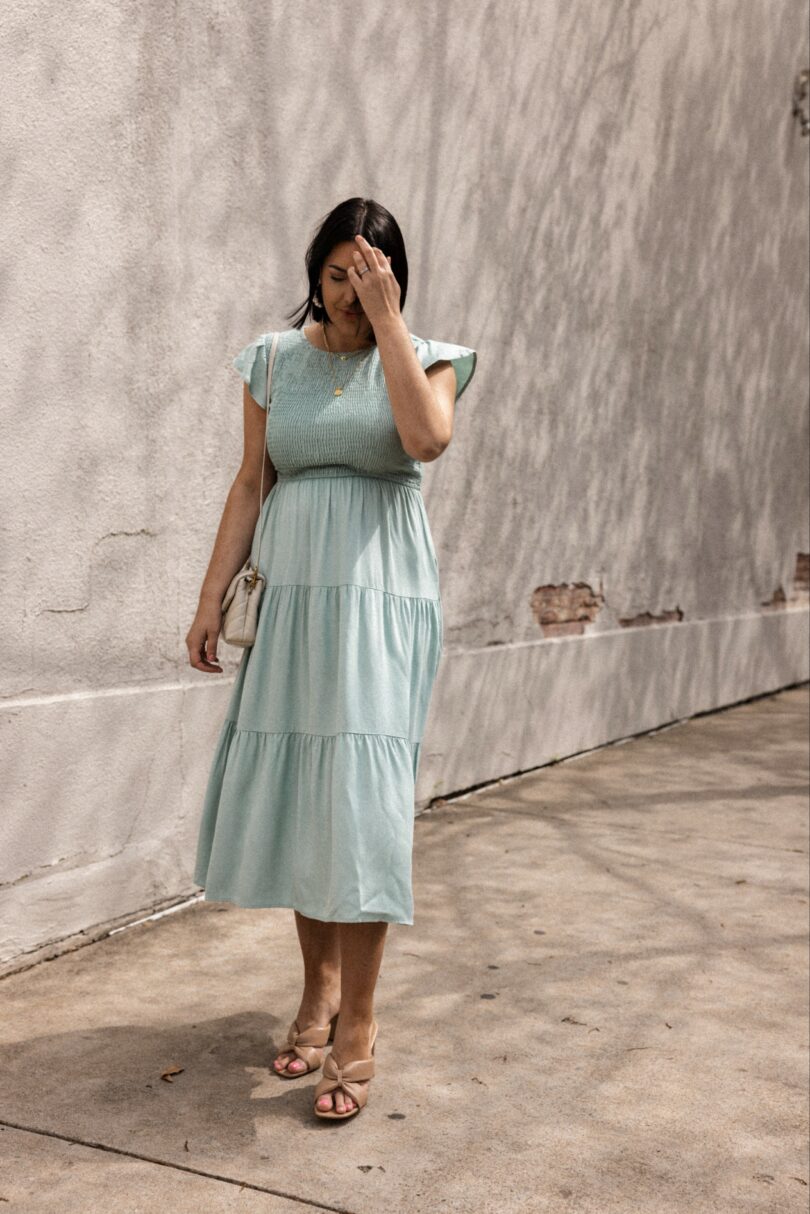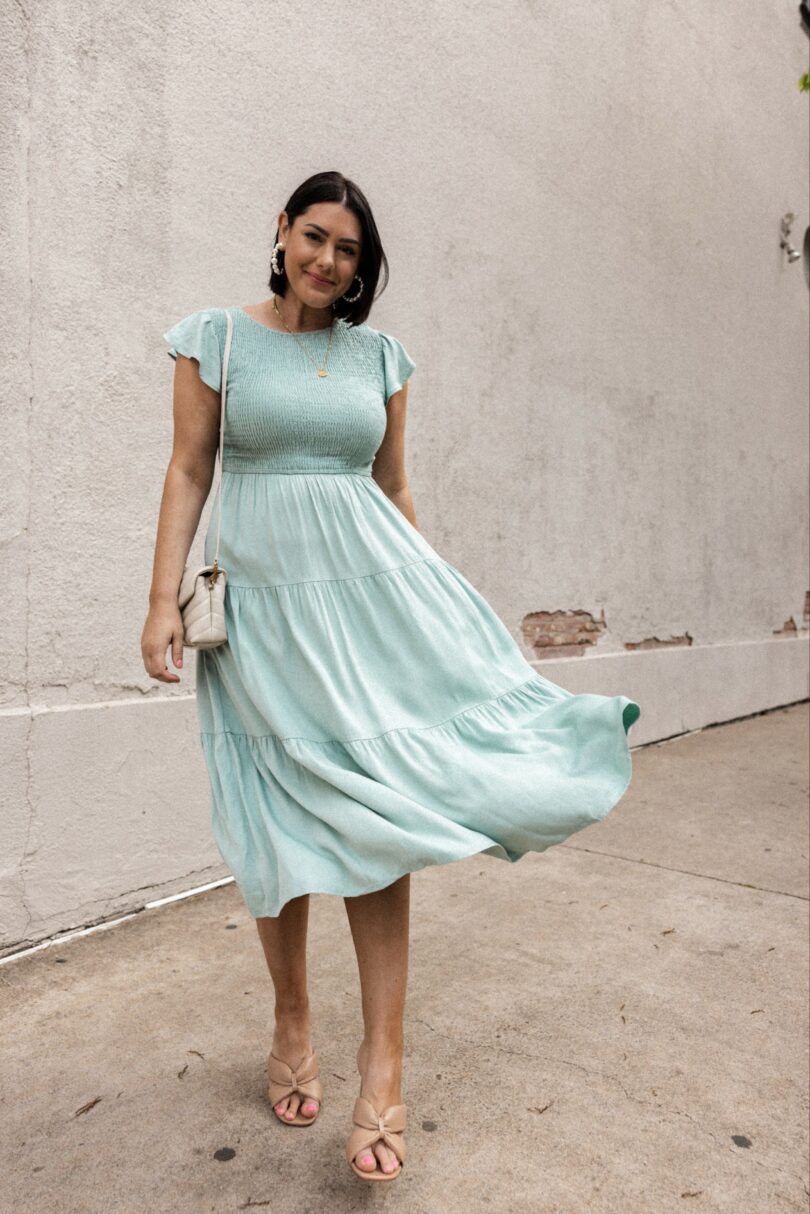 Easter is coming up my friends, as in like next Sunday. And if you forget things like this but you want to have a new dress then I've got a great one for ya! (Also same. I always wait till it's too late!) This dress is from Amazon so it ships prime, so in fact you are actually not late but early. Getting a dress by Wednesday instead of the Saturday night before Easter? You are an actual queen.
I am in the large here because of my big ol boobs. (Also the words Easter and boobs in the same post. W I L D.) I would say only size up if you got 'em, if not you'll be just fine in your typical size. The chest area is stretchy but you know — things have limits. You can find this gorgeous dress in many different colors, I just like this mint hue.  The fabric is soft and easily steamed out, the flow is just gorgeous. I mean look at that wind moment up there. Also it's definitely mint not sage, just saying. Find it here!
Also these heels are super comfy. Like pillows but for your upper feet, which is not a part of my body I ever think about. They're like FINALLY some respect around here, lol. Find the heels here!