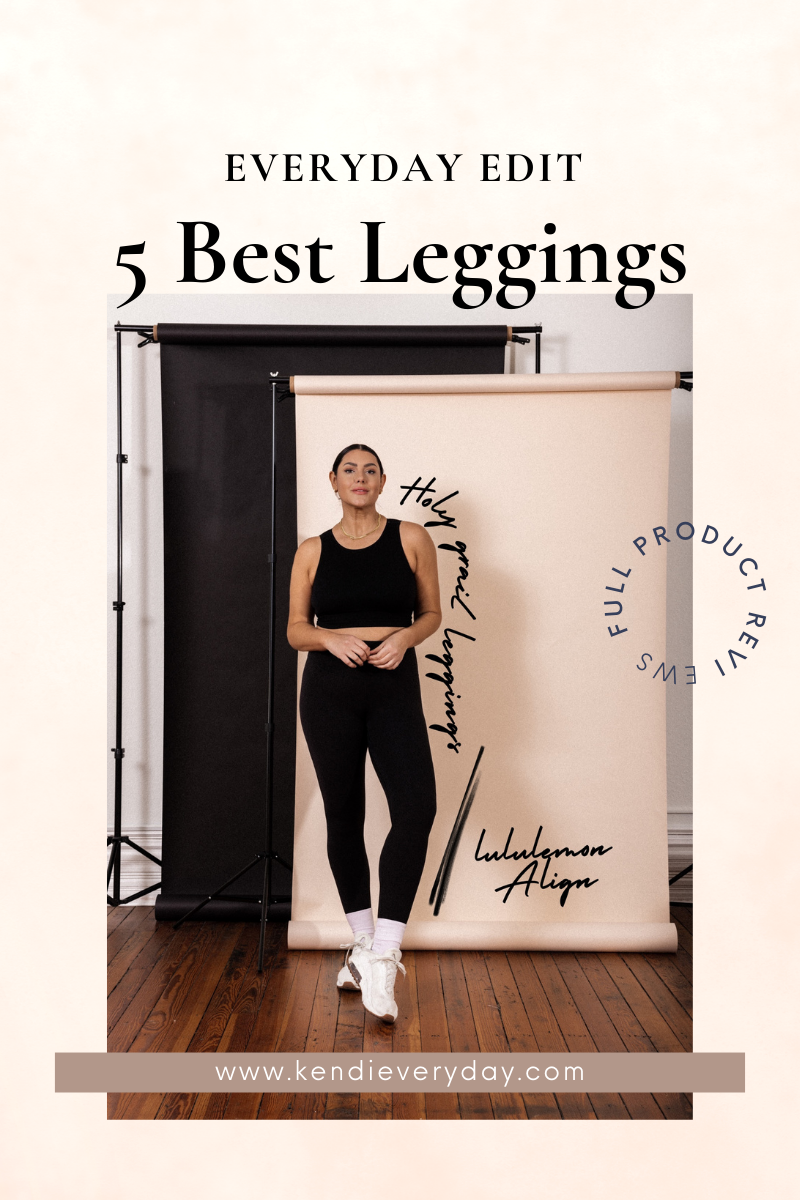 When planning content for this year, I really wanted to break down how we get dressed and what that looks like coming from a style expert. (Permission to call myself that after forcing my fashion on you for 13 years? Thank you so much.) In the last 12 years, I have run a fashion blog, owned multiple runs of boutiques — online and in person, I have been on multiple photoshoots, met with stylists, brands, etc. etc. Also, if I would have listened to my mother, I could have been a 4th generation seamstress, so this is in my blood. Besides that, I have curated unique skills. I have tried on more pieces of clothing than is probably healthy for one person. I have more SKUs running through my head than a Nordstrom Sale. Seriously though, I have a unique ability to know where an item is from, when something was bought, along with the appropriate sizing chart per brand. I have a really good memory and it is wasted on what was on sale at Anthropologie in 2016. So what else am I going to do with this knowledge other than share it here? It's not like they make Trivial Pursuit for bloggers, fashion edition. But oh, if they did…
So I was thinking about something that people ask me about and more often than not, it's what is the best [fill in the blank]. And typically the questions are about the essentials that we end up buying, loving and rewearing year over year. I started thinking about if I was going to build a wardrobe from scratch, building one piece of clothing each month, what would the pieces I would suggest be? And before I knew it I had a list of 12 essentials, one perfect for each month.
So this year I wanted to have a post each month sharing what I think are essentials to build a your best wardrobe, one piece at a time. With that in mind, I went a step further and broke down a few of my personal favorites in different categories, price points, etc. Because not everyone's wardrobe serves the same purpose, I wanted these lists of essentials to give you a small range of really great options you can choose from to help you build your best wardrobe.
This month, January, leggings felt the most appropriate. If leggings were a month, they'd be January. A great pair of black leggings are an essential part of our wardrobe, rather it's for working out, lounging, or wearing everyday essentials. I have rounded up 5 (and one honorary member) essential leggings from my own wardrobe that I would absolutely put my KE stamp of approval on. Enough chit-chat, let's get to the post!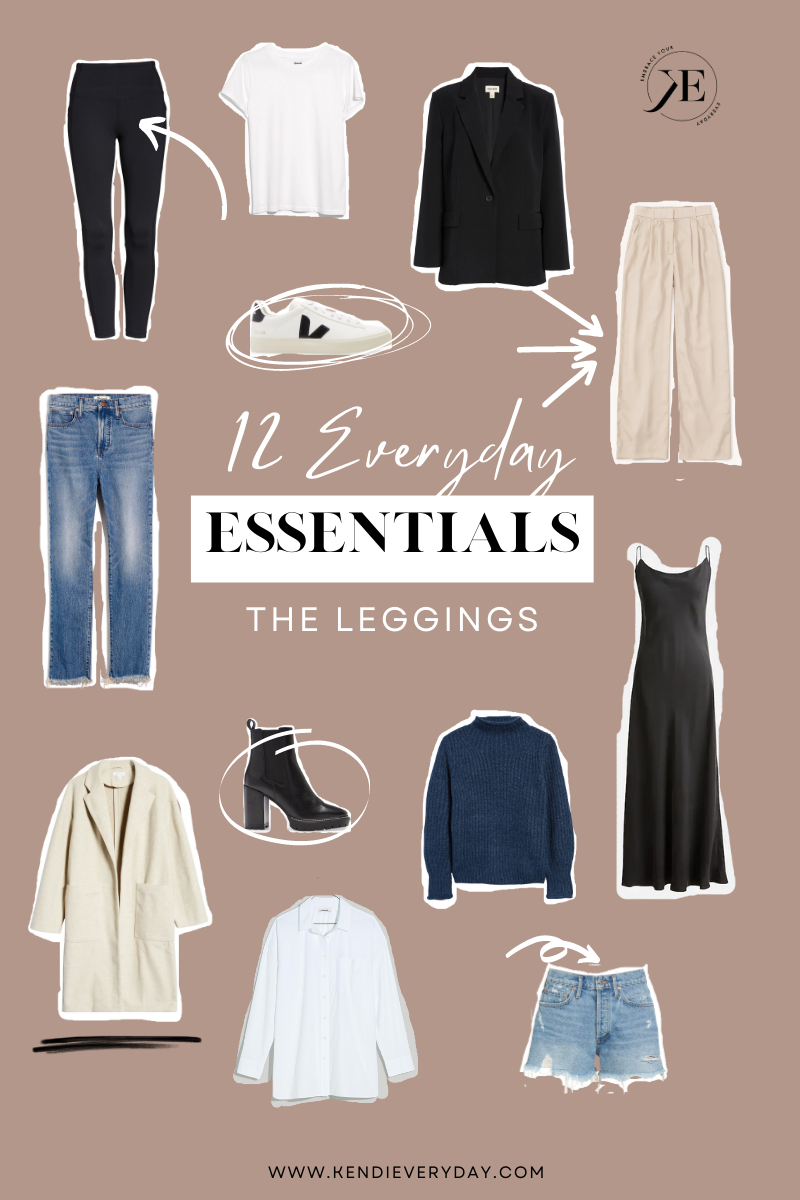 _________________
For reference, I am 5'9″ and a size 8. In most atheleisure brands I wear a medium in leggings, large in sports bras to give you a feel for my size. I have a 30″ waist, 42″ hips, 39″ bust. I wear a regular length in leggings and prefer when they hit right at or above the ankle. 
The Holy Grail Leggings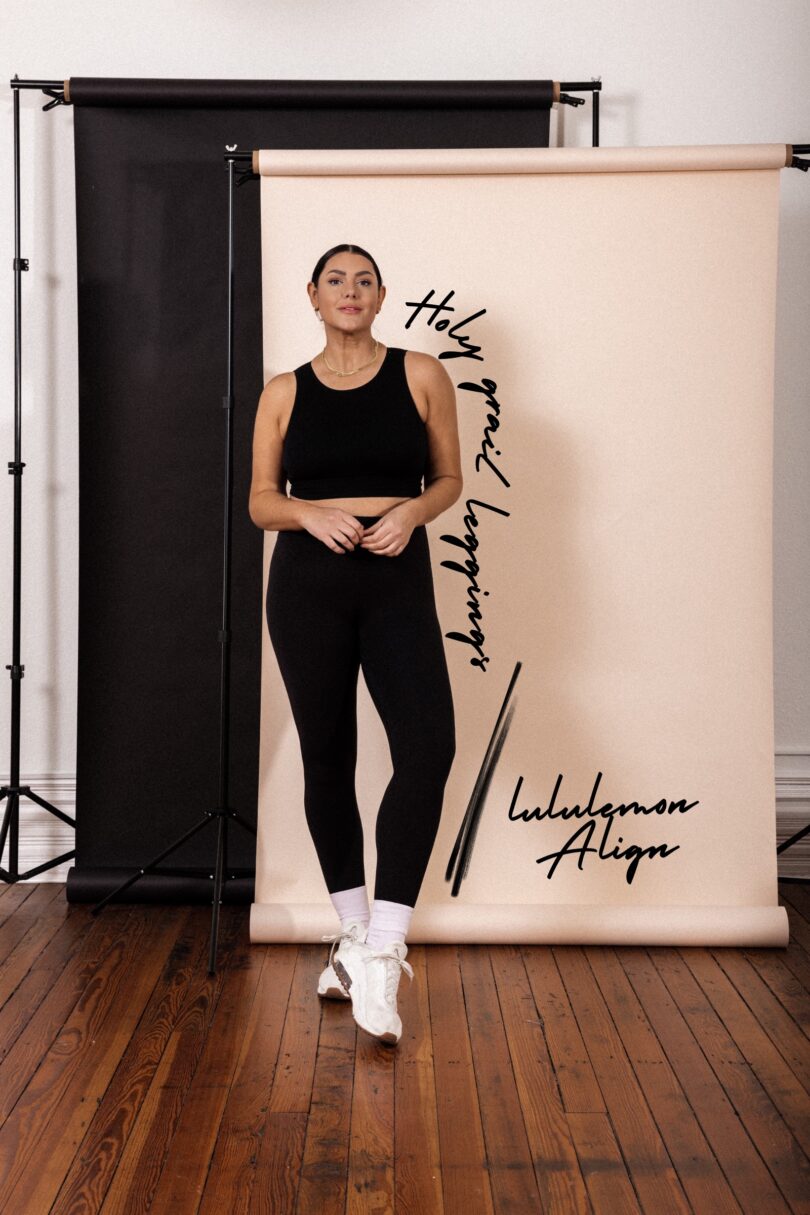 You know those things that you hate yourself for loving? It's this pair of leggings. My life changed when I got my first pair of Lululemon leggings. I didn't want to believe the hype, in fact I was a naysayer for years. "They can't be *that* good" I would say with an eye roll. And then, I got some for Christmas 2020 and I was changed. These here are actually the ones I got 2 years ago and they still look and fit brand new.
What I like about them
Fabric has stretch but compression that "holds" you in. These are my most flattering pair.
Doesn't roll down at the waist when I bend, move, train, exercise, etc.
Highly versatile — can be worn at the gym or as an essential legging. A true 'everyday' essential.
Durable fabric that keeps its shape and doesn't pill. I'm sure eventually this pair will wear out but 2 years in and we are still in an exclusive relationship.
under $100 but just barely. One of the most expensive pairs of leggings, but the quality is right on par with the price.
How they fit on me, as a size 8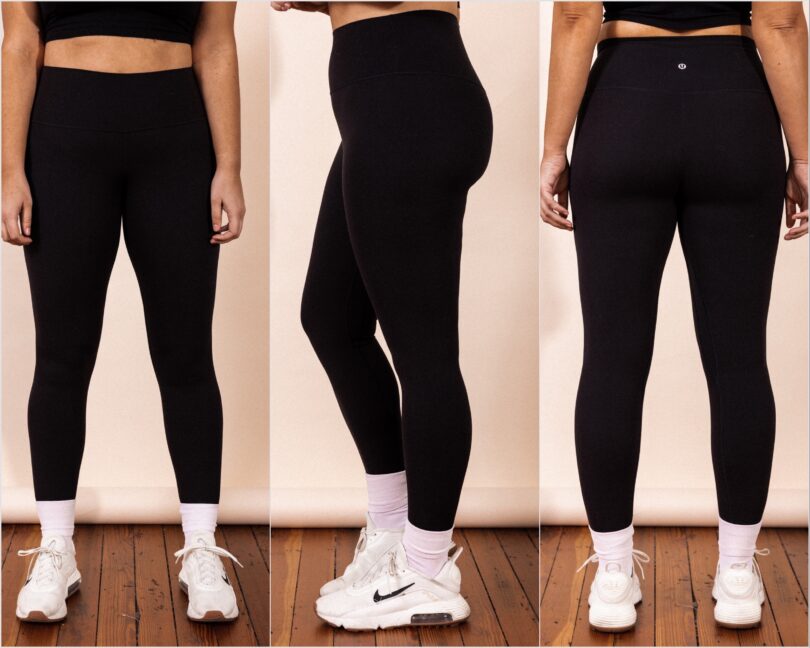 Shop the Lululemon Align leggings here.
I have the 25″ inseam in a size 8.
Best Hybrid Leggings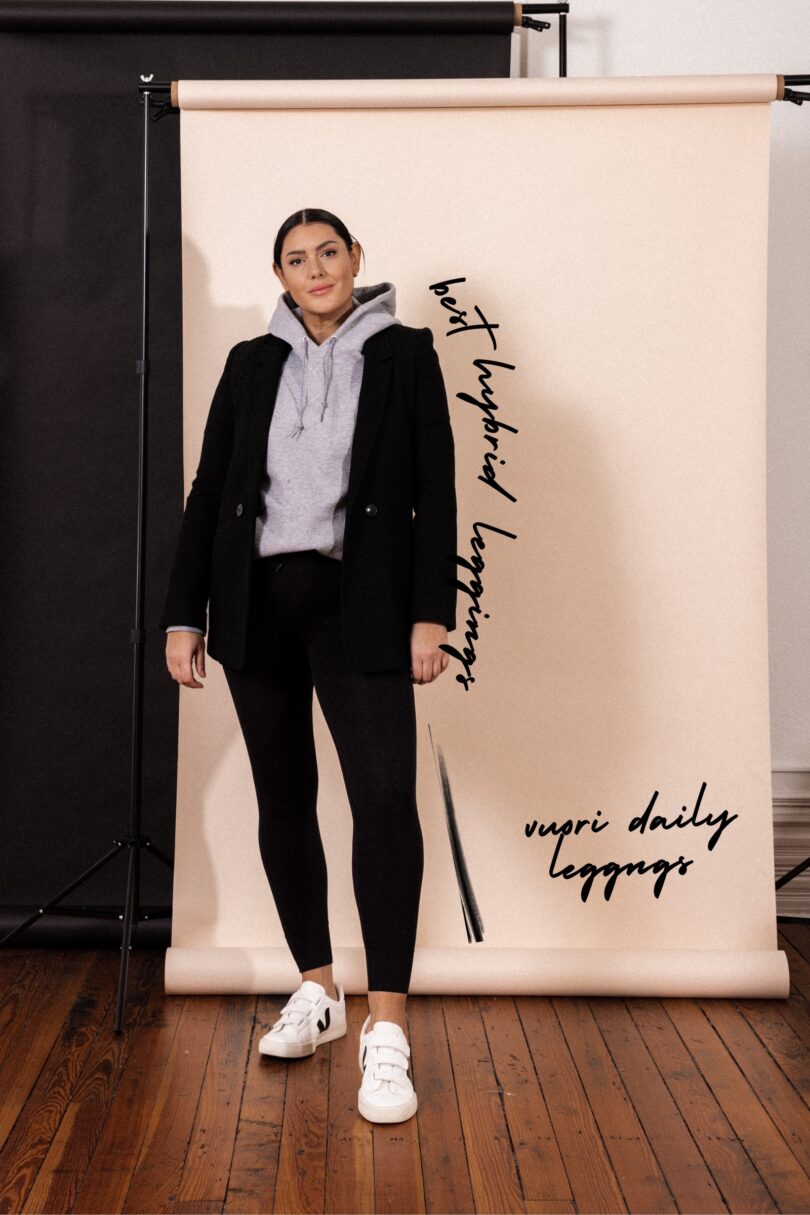 Here is another pair I have had for 2+ years and they are still a favorite. This pair is thinner and less matte than my Lululemon leggings, so they aren't ones for super cold days but they are perfect for warmer winter days and of course the other months of the year. Why are these 'hybrid' leggings? Well they look like if a jogger got mixed up with regular leggings. The top has a drawstring and a wider waistband, the bottom ankle has a cuff. They truly look like joggers but wear as leggings. (See the product photos here for a better idea of the shape!)
What I like about them
Super stretchy, seamless feel fabric. Not as thick as Lululemon, but full coverage for movement and training.
Perfect for the gym but also wearing for a more athletic look.
High quality, durable fabric.
Non-slip waist, no rolling down waistband.
How they fit on me, as a size medium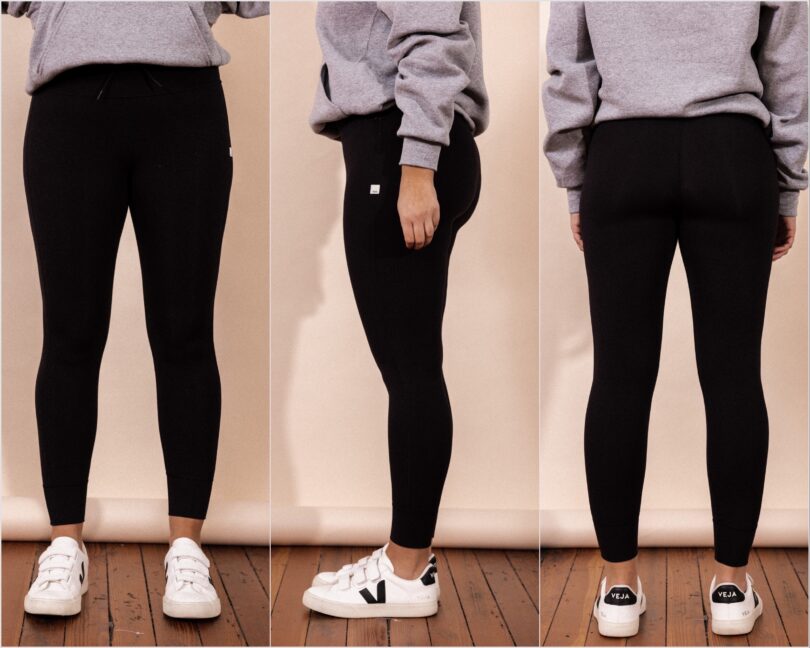 Shop the Vuori Daily Leggings here.
I wear a medium. However, I am at the top of the medium and if I wanted a little bit more wiggle room, I'd go with a large.
Best Look-alike Leggings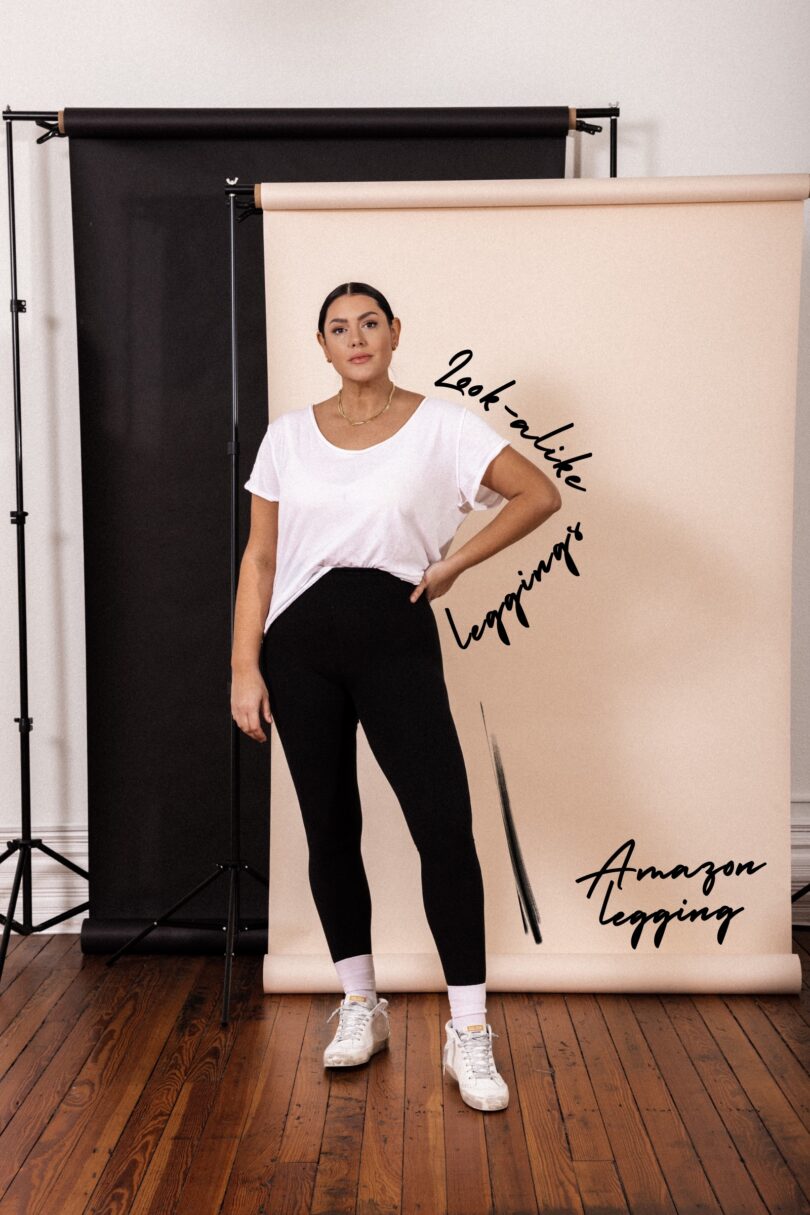 Shop FULLSOFT buttery soft leggings on Amazon
Okay so as an Amazon affiliate parter for legal reasons unbeknownst to me, I can not use the word 'dupe' in the duration of this paragraph. So I will be using the term look-alike which is seems-alike, feels-alike, etc. for the lululemon align leggings, for all intents and purposes or as I used to say, "all intensive purposes." These leggings are the cheapest and best look alike I've found for the align leggings on Amazon. These are $11 and they are the softest, nicest legging I've found on Amazon that has the buttery soft feeling. There are other leggings on Amazon that have a thicker, more generic yoga fabric that I like but as far as a soft buttery fabric, these win.
What I like about them
Fit is generous but fitted because of the stretchy fabric. I am in the small-medium option here and they are a perfect fit for me. I also bought the large option and those are looser, so I'll keep them as a more lounge legging.
Super flattering! I couldn't believe how lovely these fit and feel. Not as much compression as lulus but for $11, I'm ok with it.
Slightly sheer when bending over, but overall I'd say they are mostly opaque.
The softest leggings in this round up. If anything, perfect for a daily legging or what I like to call 'a house legging'. IYKYK.
Can be worn to the gym or worn as an essential black legging.
How they fit on me, as a size medium in s/m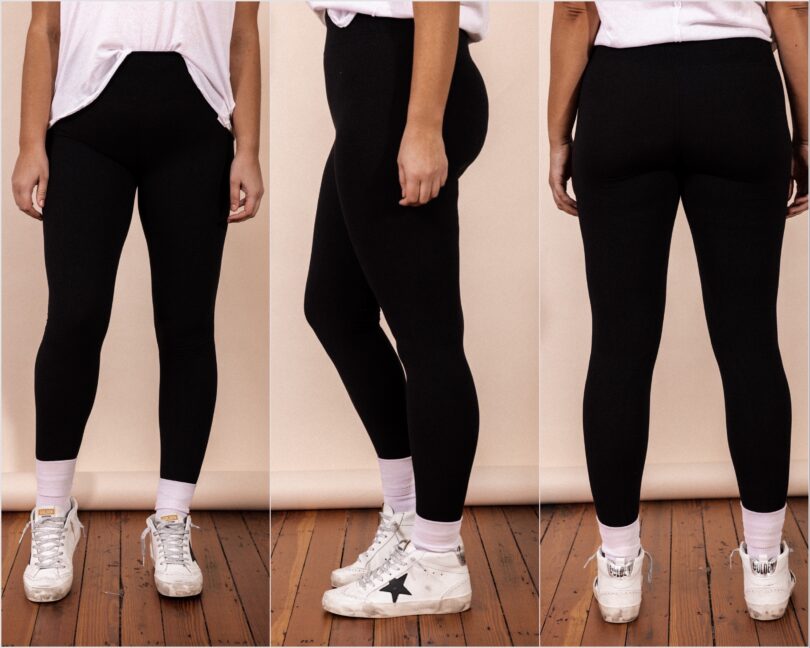 Shop the Amazon leggings here.
True to size, I am in the small-medium option.
Best Lounge Leggings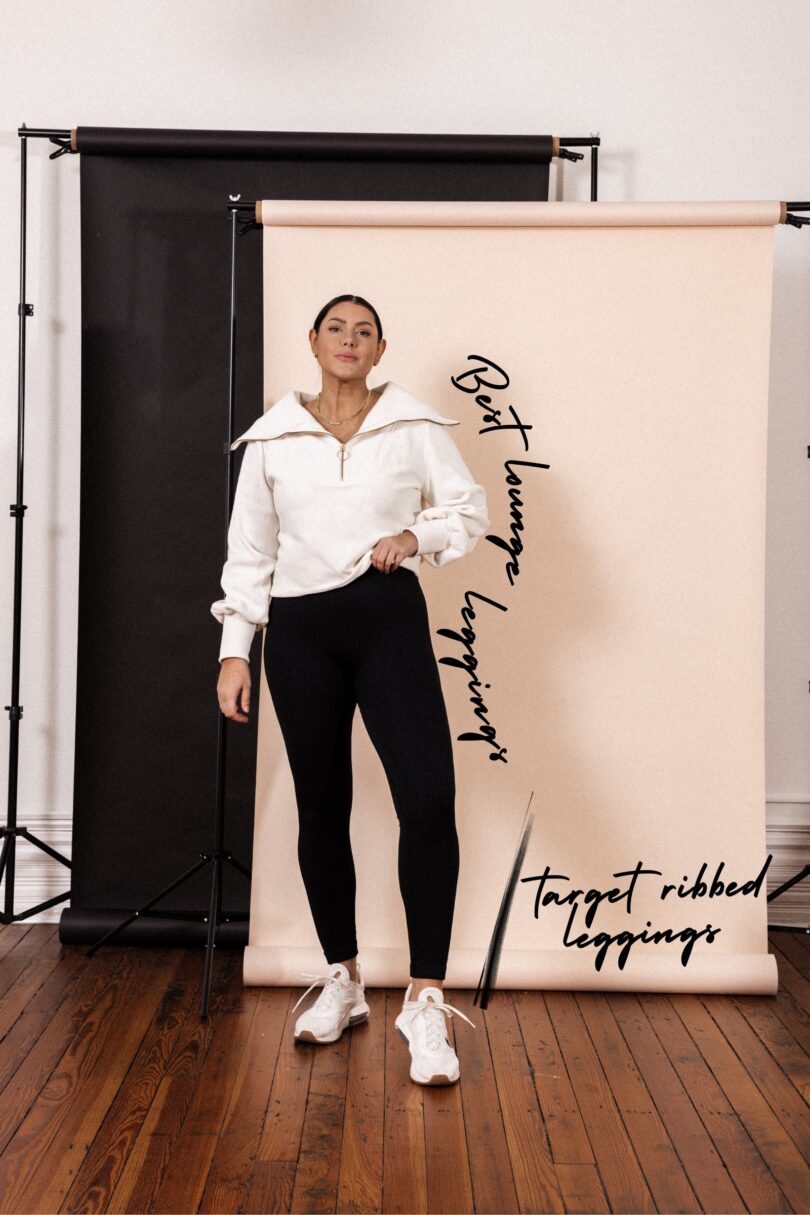 Speaking of house leggings, boy have I got the best ones ever for you. This pair is from Target and when I say RUN to go get them, I mean it. These are a ribbed pair from their Colsie line and I ended up picking them up on a whim. I'm so so glad I did because they are the comfiest legging to wear around the house, on an errand run OR underneath as a warmth layer. They have a compression-like fabric in ribbed, stretchy legging that holds everything in and 'shrinks' enough to wear under denim or other leggings for warmth. I literally look forward to putting these on at the end of the day.
What I like about them
A great base layer! Perfect for layering this winter or wearing as a lounge legging later.
More fitted fabric, stronger compression feel. I sized up to a large.
Wonderful compression for lounging but can also be worn as an atheleisure look. I wouldn't recommend for training, however.
High rise fit, slight roll down when bending but not too noticeable.
How they fit on me, as a size medium in a large
Shop the Colsie ribbed leggings from Target here.
I wear the size large.
Best Flare Legging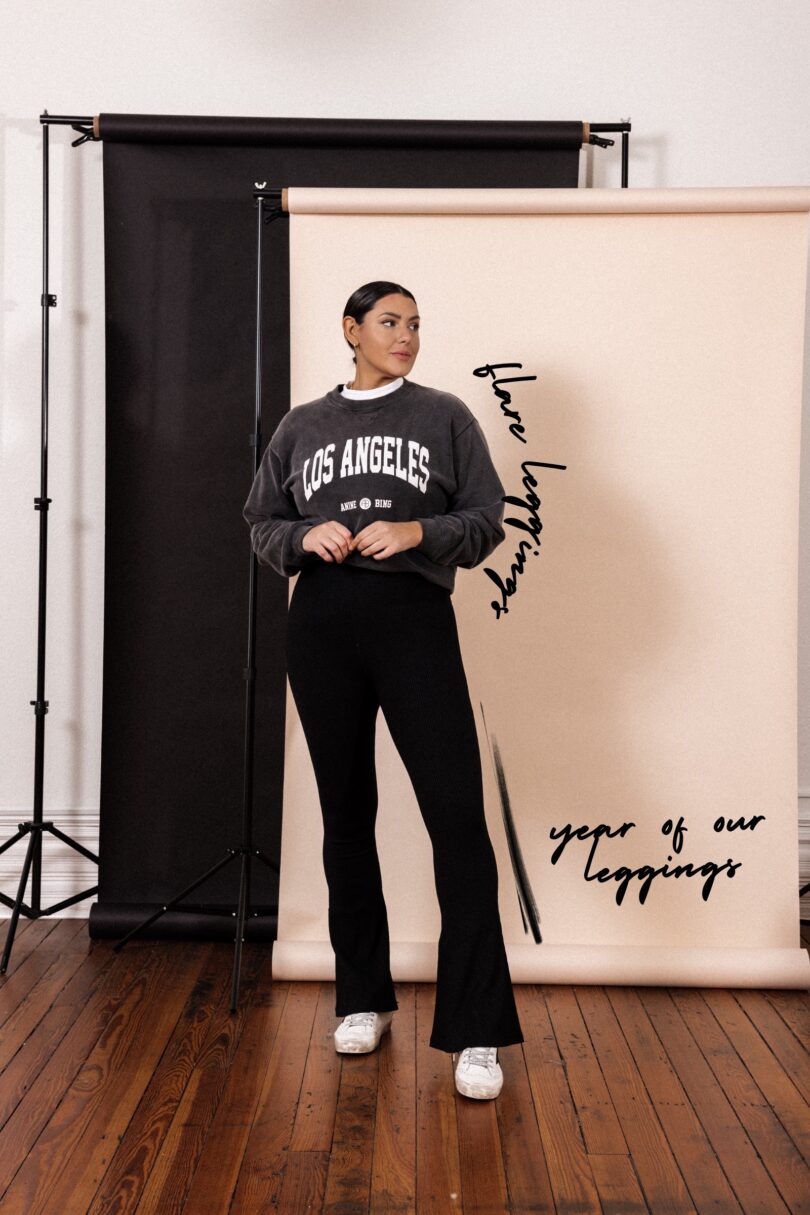 Year of Our Ribbed Flare Leggings
So… I know; I'm really taking a chance on this one, but that's on 2023. If you haven't noticed, the flare legging is trying her best to make a comeback. She has been out of town since 1999 and she has some catching up to do. I actually am warming up to this look so so much, I dipped a toe in it last year but it's really catching on this year. What I like best about this updated flare legging is the that the best flares start well below the calves. You can literally see my calves in the leggings above and then the flare. It gives just a tiny hint of flare, instead of full bell bottoms of the early 2000s. It's a cute little kick, not a full flare leg.
So the pair that I like the most is from a brand called Year of Ours, which is a new to me brand. I like this pair because, again the flare is flirty, not dirty. This pair is a bit thinner and has a micro ribbed fabric which gives them shape, structure and a really great fit. If you are looking to add an essential to your wardrobe, but want a more trend-forward look, try the flare leggings! It's such a fun look that you can wear with the more chunkier sneakers, platforms, and other 90s inspired shoes this spring.
What I like about them
Lightweight but sturdy fabric. The ribbing gives structure and hold. Perfect for spring, especially!
Can be worn to the gym but also as an everyday essential. Just swap out the top and shoes and you've got two different vibes.
High rise, fitted. Slightly cropped on me, so it would work for shorter legs as well.
How they fit on me, as a size medium in a medium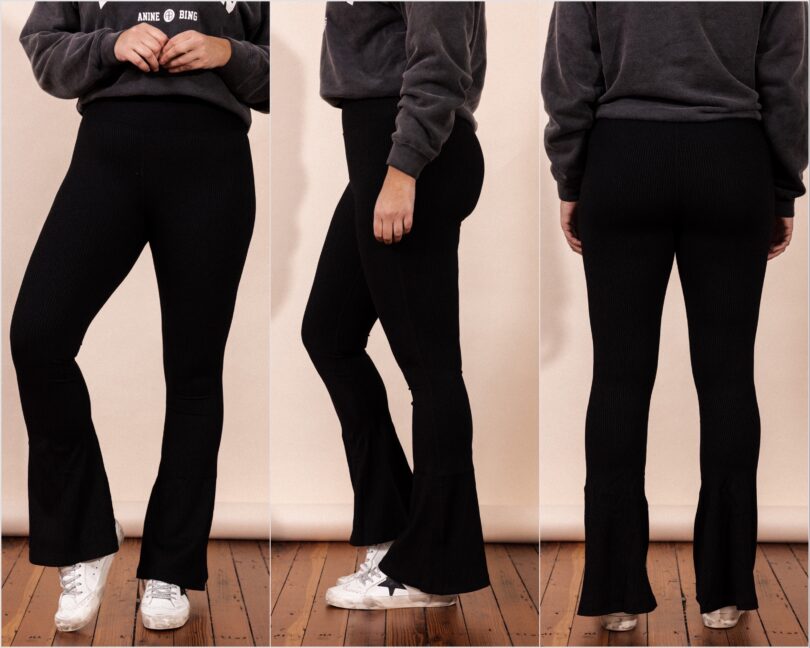 Shop Year of Ours Flare leggings here. 
(This pair of Zella flare leggings is a runner up in this category!)
Honorary Mention: Spanx Faux Leather Leggings
What would a leggings round up be without the cult favorite, Spanx leggings? This is the infamous faux leather leggings from Spanx and if you haven't bought these yet, I'd like to shake your hand. You have impeccable willpower for being on the internet in the last 10 years and not buying these after we've all shoved them down your feeds. So what makes this pair so popular? They fit really well, the 'faux leather' coating looks like leather, they move like yoga or activewear leggings, and they are so comfortable. This pair I've had for so long and once again, they last. I size up in Spanx leggings for comfort, but overall I'd say they fit TTS.
How they fit on me, as a size medium in a large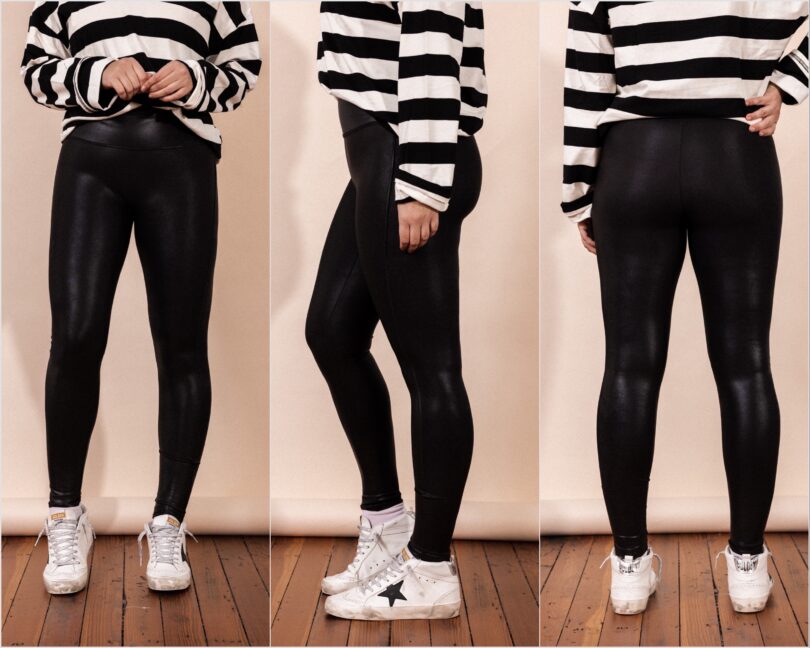 Shop the Spanx Faux Leather Leggings here.
Let me know what you think of this upcoming series below!