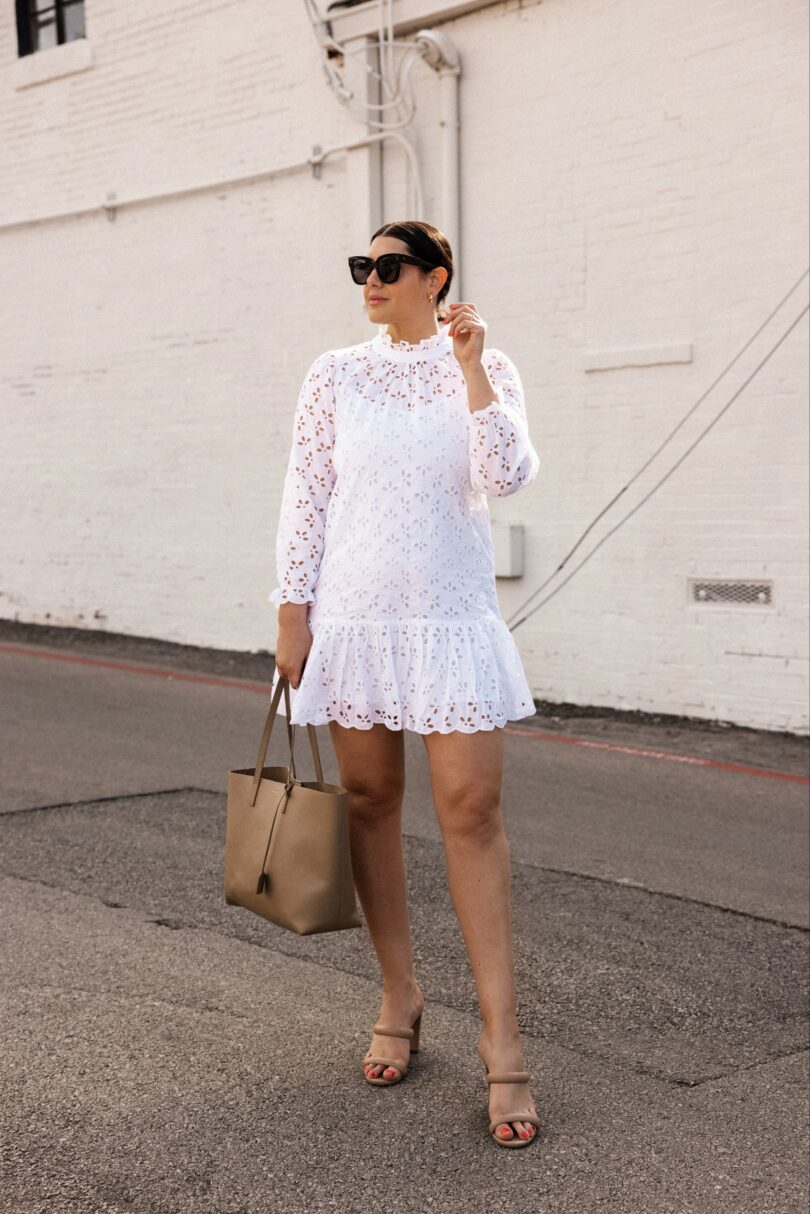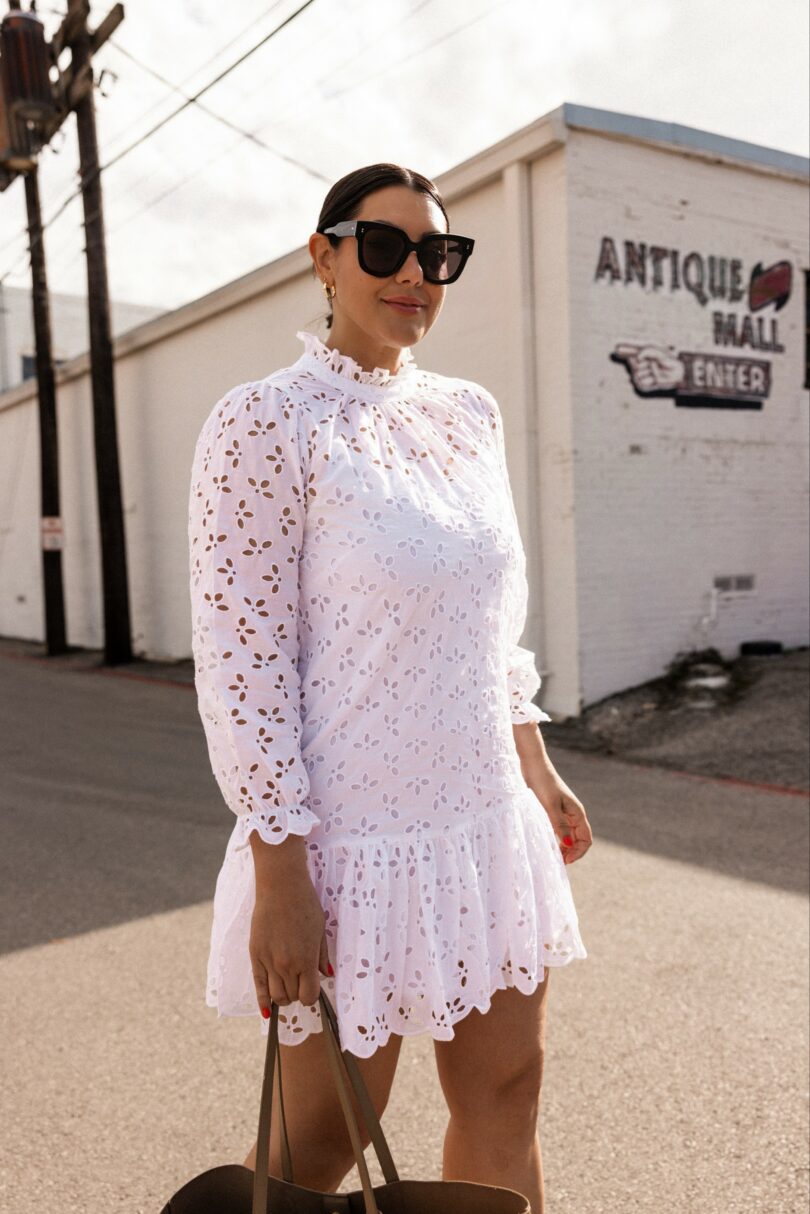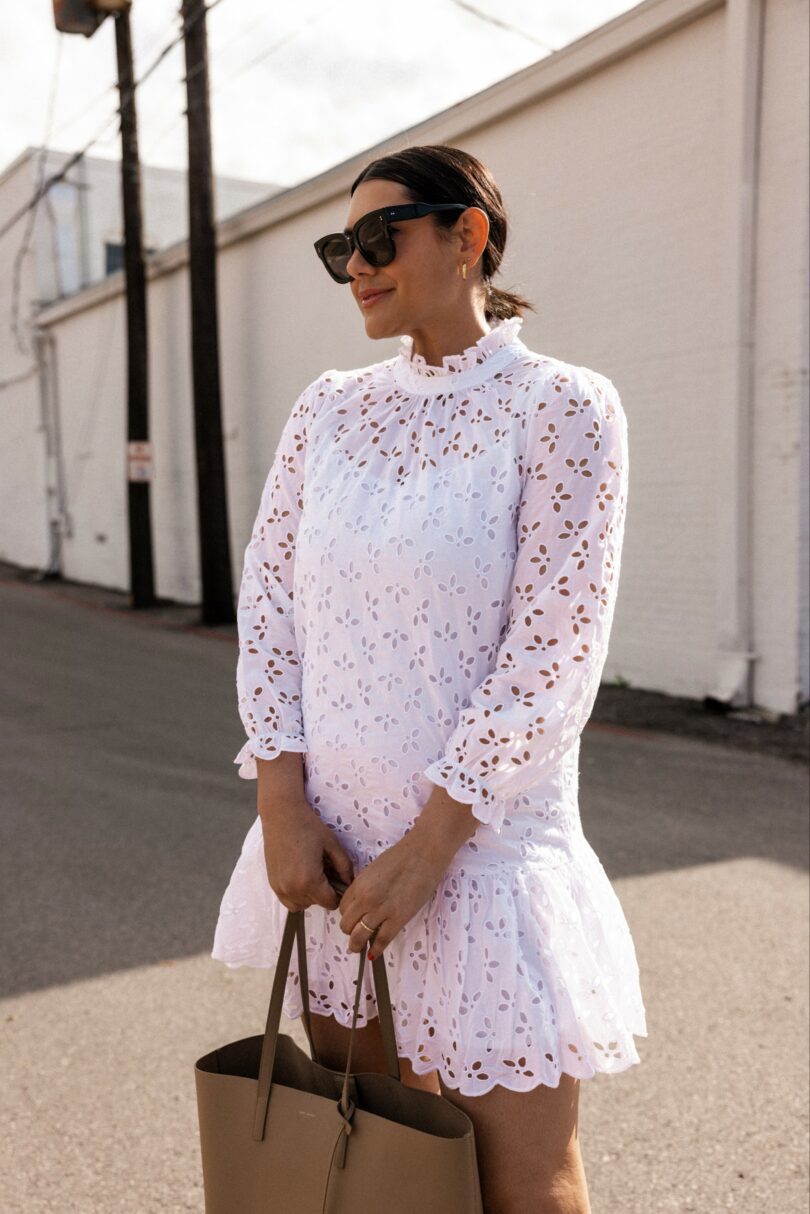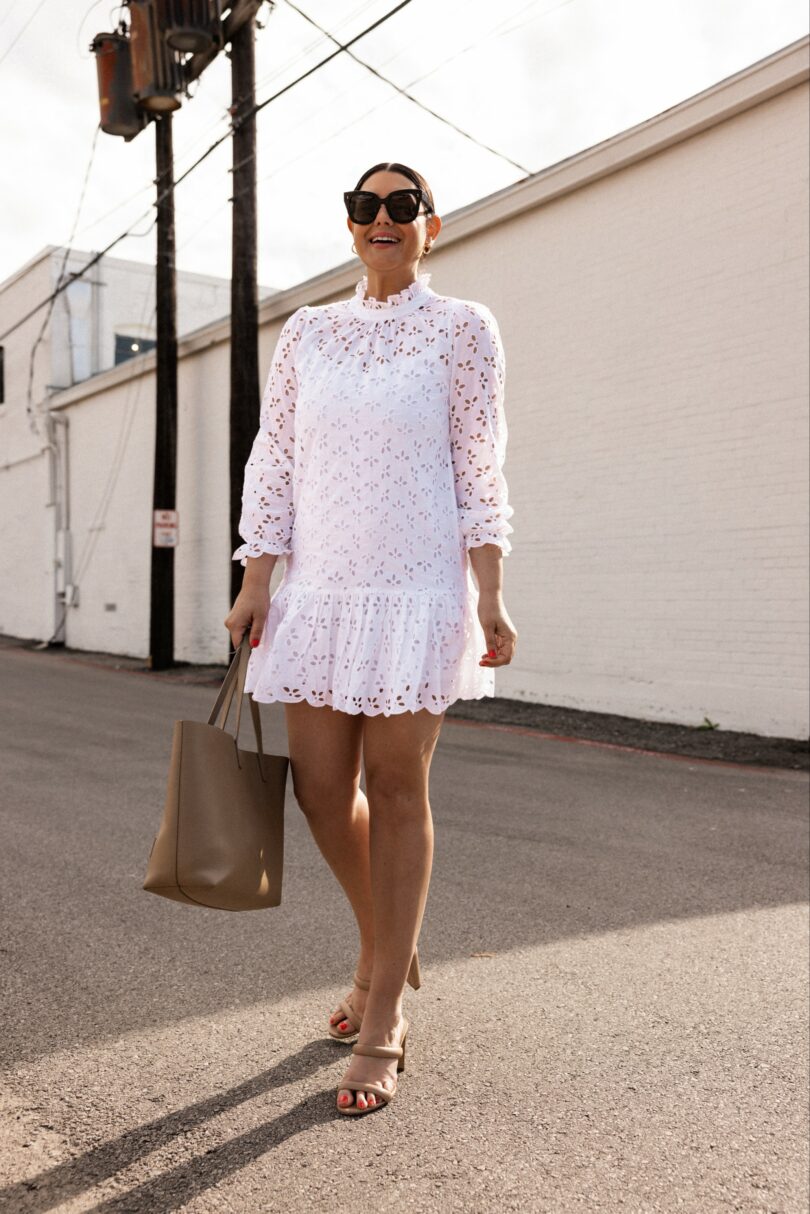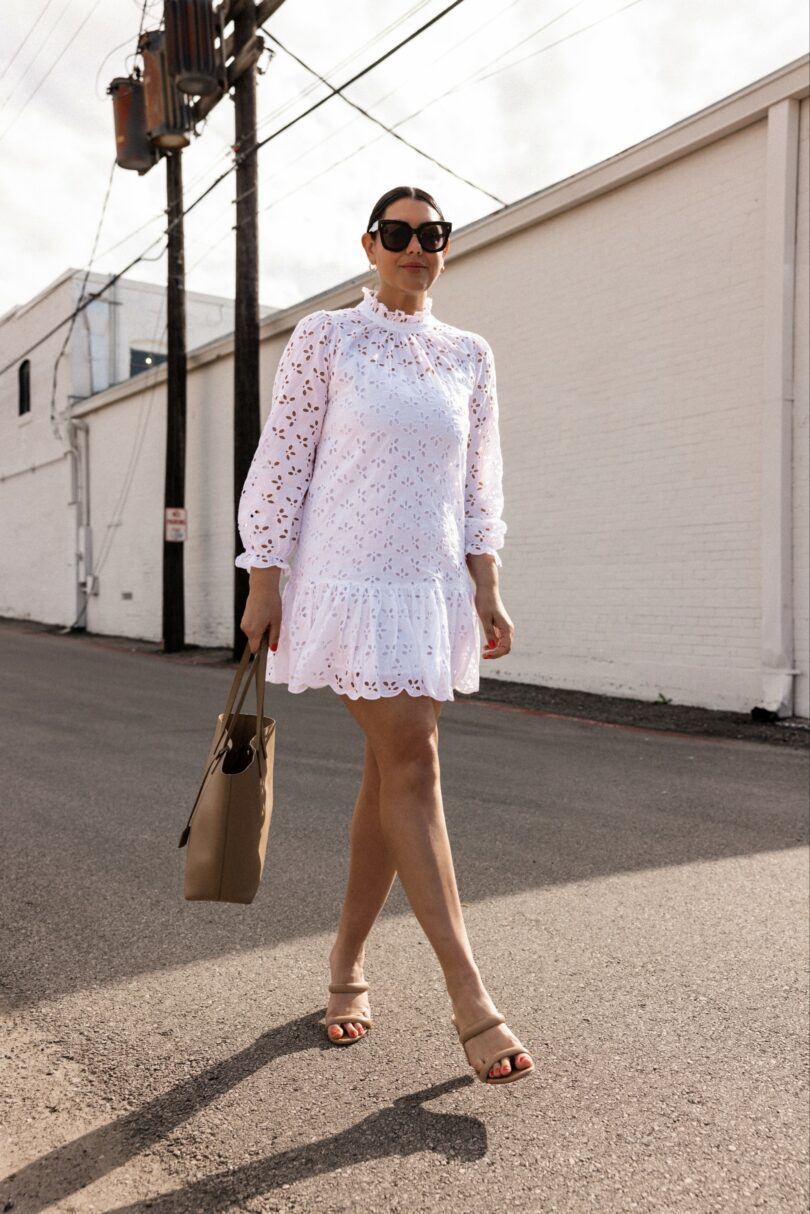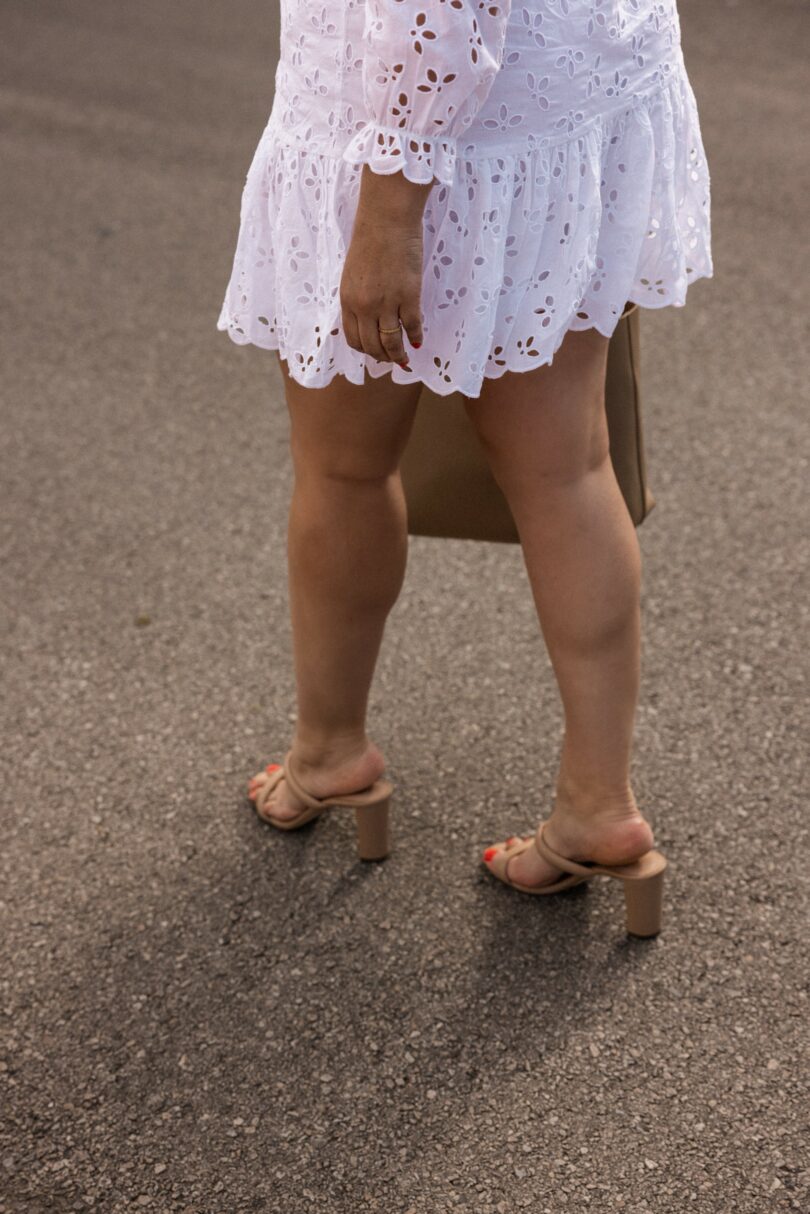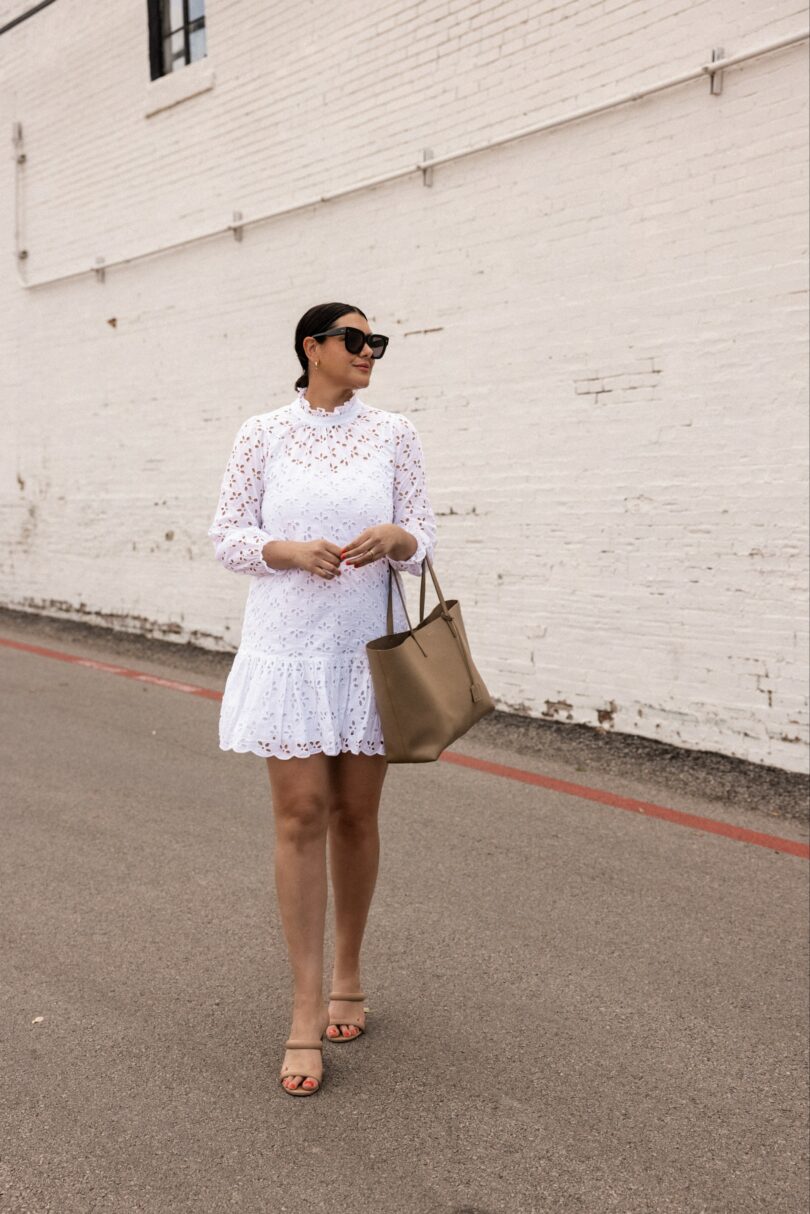 I just want you to know I didn't have any great opening lines for this post so for about 10 minutes all this post had was 'hiiiiiiii'
…And now you know what it's like to get a text from me after ignoring yours for 10 days. Should I start using chatGPT to write my posts? JK. The internet has yet to copy this writing tone — and that's on self-deprecation and issues buried so deep even my therapist would be surprised.
Well my friends, I am so pleased to announce that this dress is on sale for something stupid like 50% off. So it's under $100 now and I personally think that's the right price for this dress. She's perfect for spring — white eyelet is a staple around here. Don't make me do a round up post of past Kendi's wearing eyelet, I'll do it I will. This dress also comes with an under dress and it fits a bit tighter but overall I'd say this dress fits true to size. I am in the medium and the length works well for me, too. (I am wearing my nude biker shorts under! I know many have asked what to wear under dresses and it's a tiny biker for me.)
Lots of items are 40% off and you can shop the sale here!
(PS: Might make a gallery post later with my favorites, too if you need some help navigating the giant sale.)