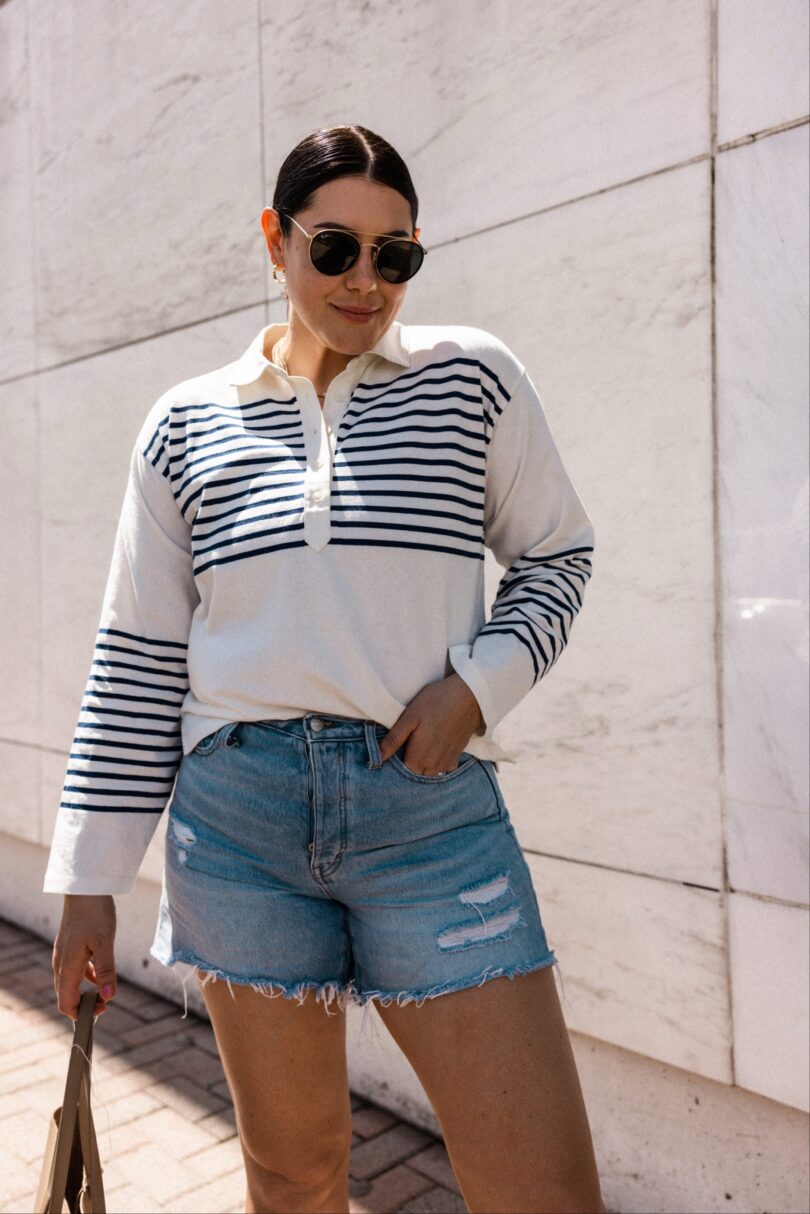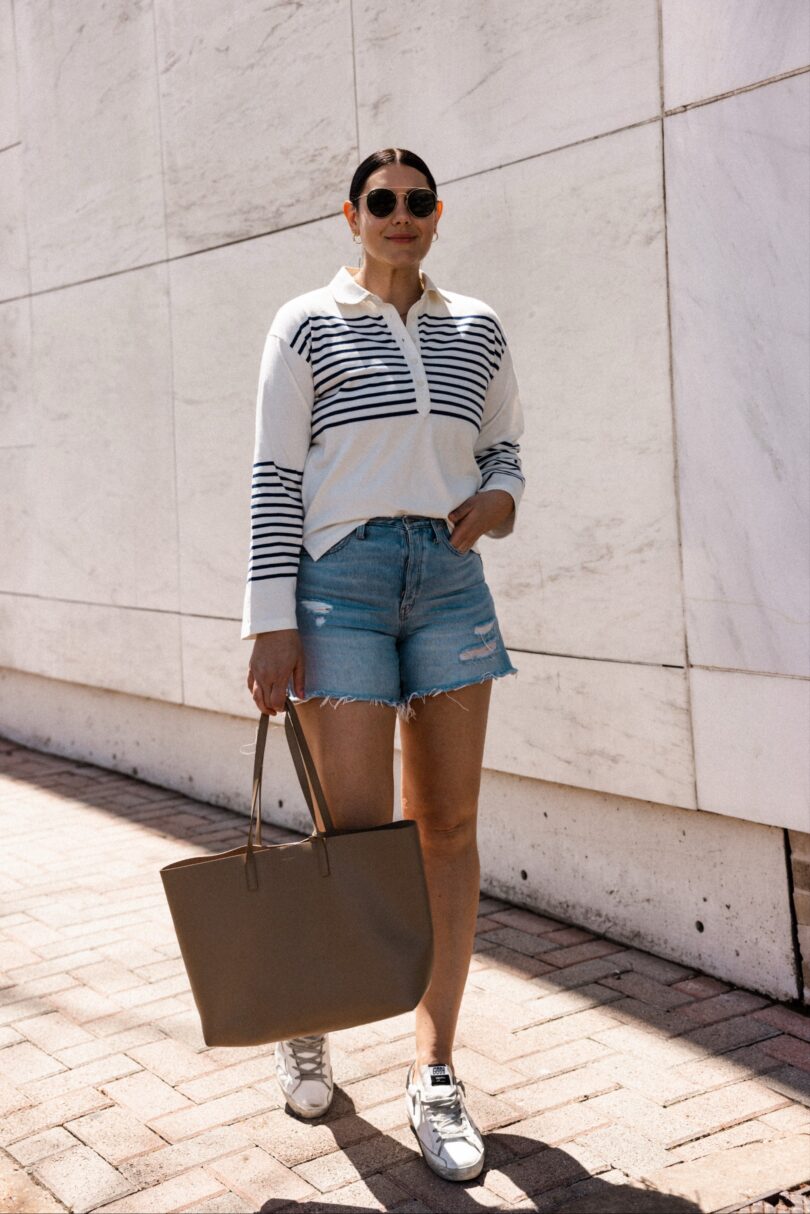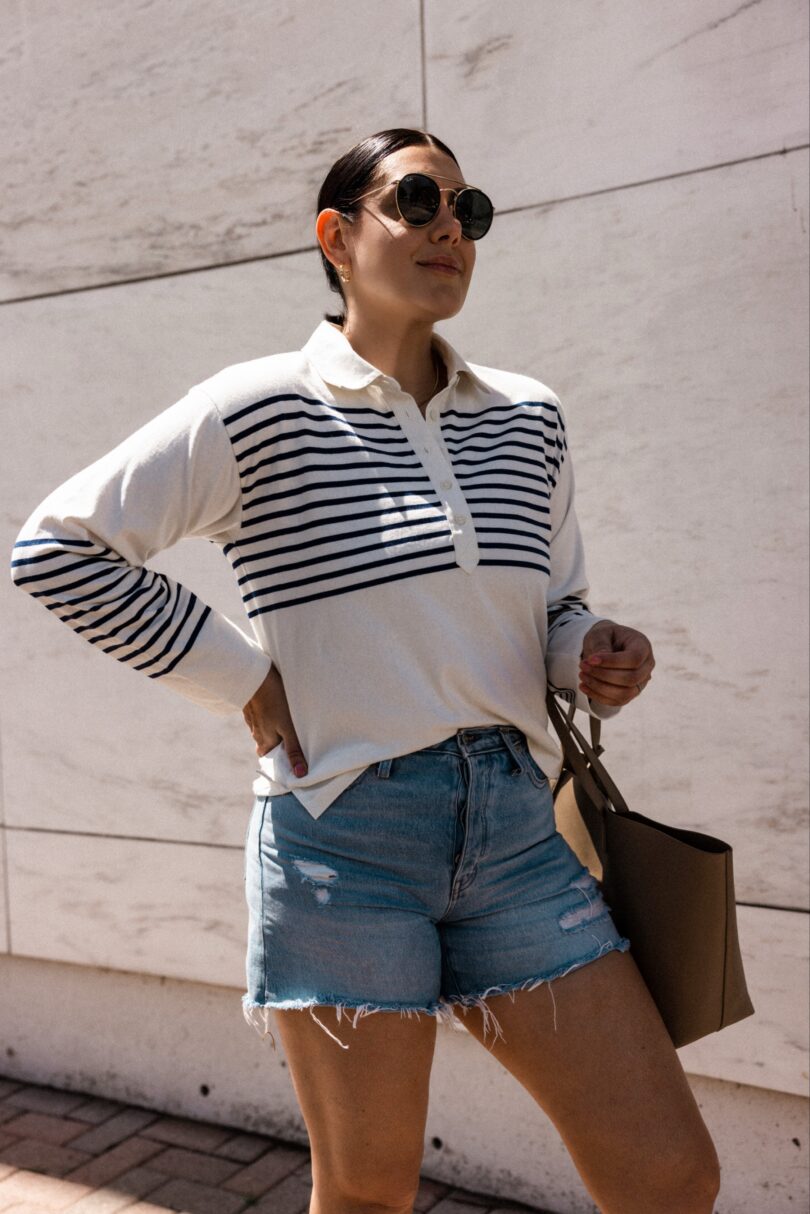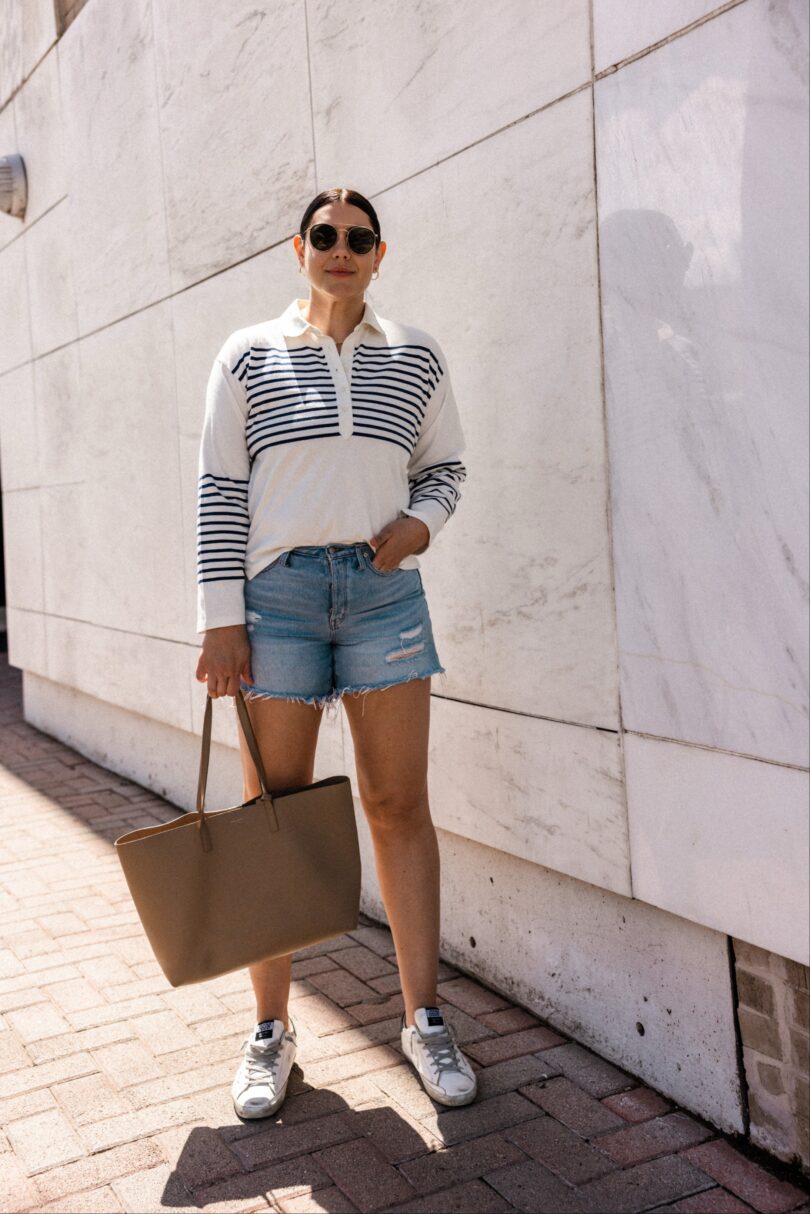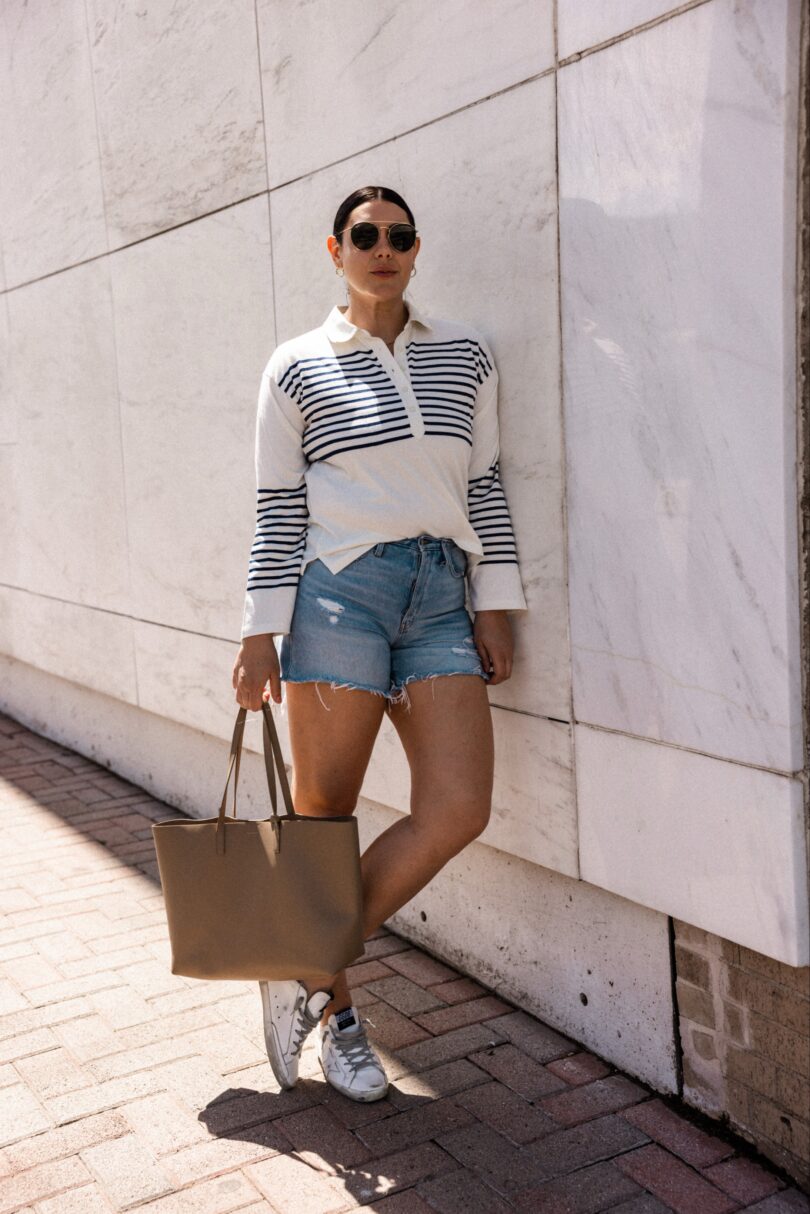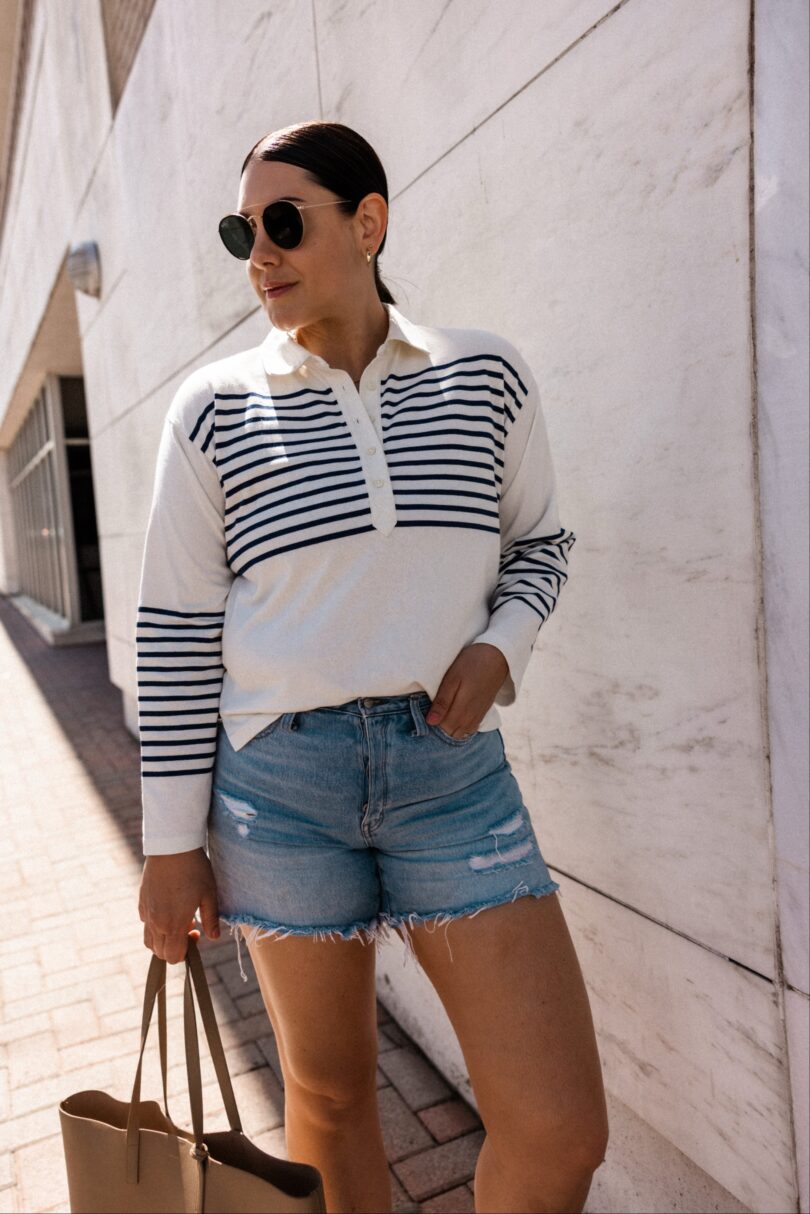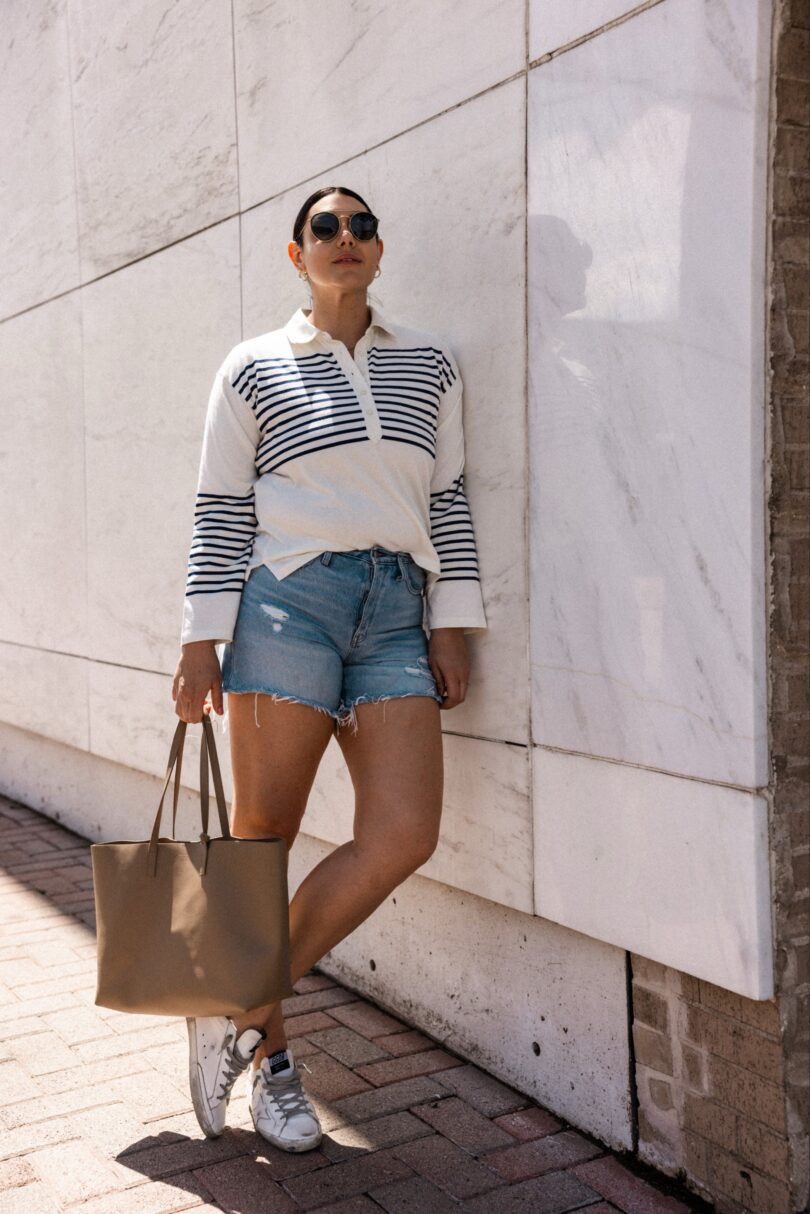 J.Crew Polo Striped Top | Madewell High Rise Shorts (non-distressed)
Spring is truly here and I couldn't be happier. I usually say it as a joke but seasonal depression really affects me every year. January and February are hard for me mentally, the grey days take a toll on me. After trying everything, I realize that I need sunshine, I need green trees and blue skies, I need pretty mornings and evenings to walk and relax. I was made for spring and summer; this is my best time of the year. I can feel myself coming alive you know? Bonus points because this is  also when all my favorite styles come out and about: dresses, skirts, denim shorts are really showing off this spring. "It's our season to shine" I whisper to my spring clothes while stuffing my winter sweaters in a storage bin to suffocate until next December.
One piece that I continually pull out year after year are any good pair of denim shorts. They are a staple from April to September, honestly. If you haven't found a good pair of denim shorts, then I'll bet there will be a post about them sometime soon 😉 But I do love Madewell shorts, it's always a good place to start. These are from last year I believe, but I've linked the non-distressed pair here! I wear my TTS fit in Madewell, these are 29 and a great fit.
J.Crew is coming through this spring with some classics. Between this eyelet dress and this polo, I am loving what they are putting out this spring. I am in the medium of this polo, it runs relaxed! Size down if you are smaller up top, but otherwise it's a nice comfortable fit. Find it here!