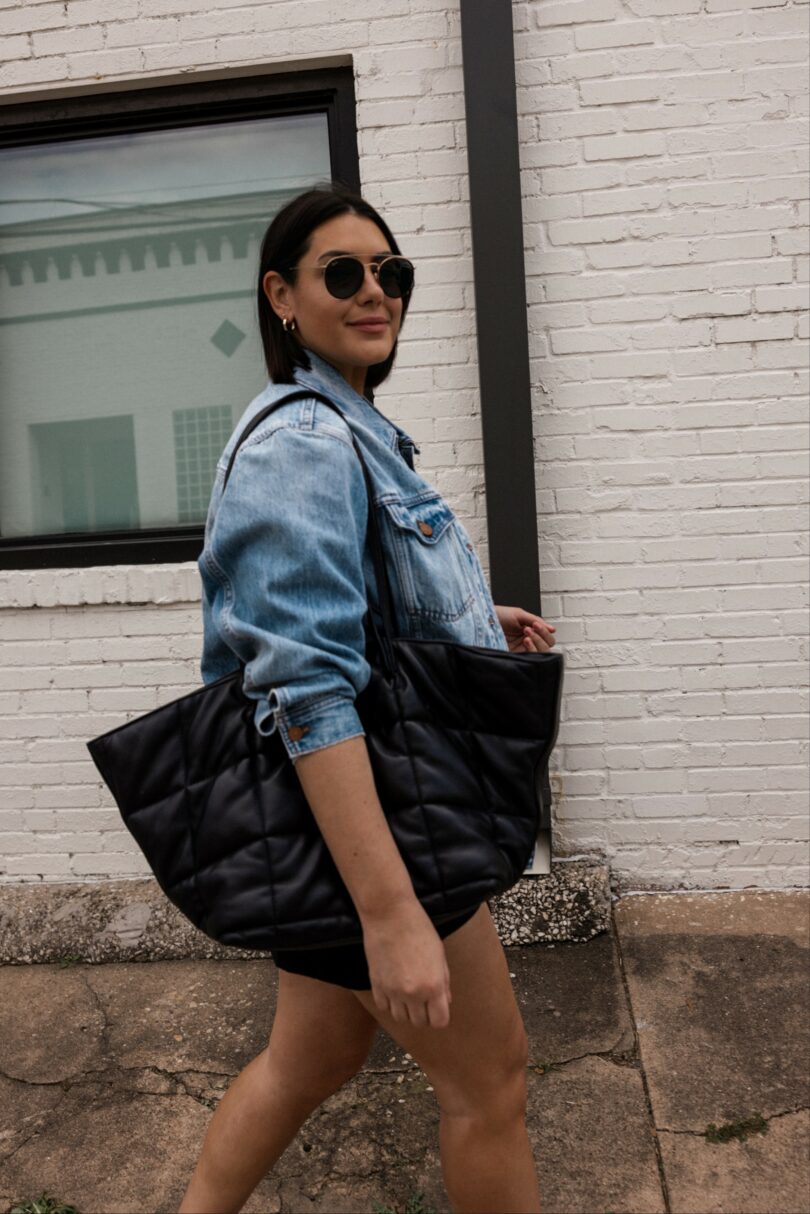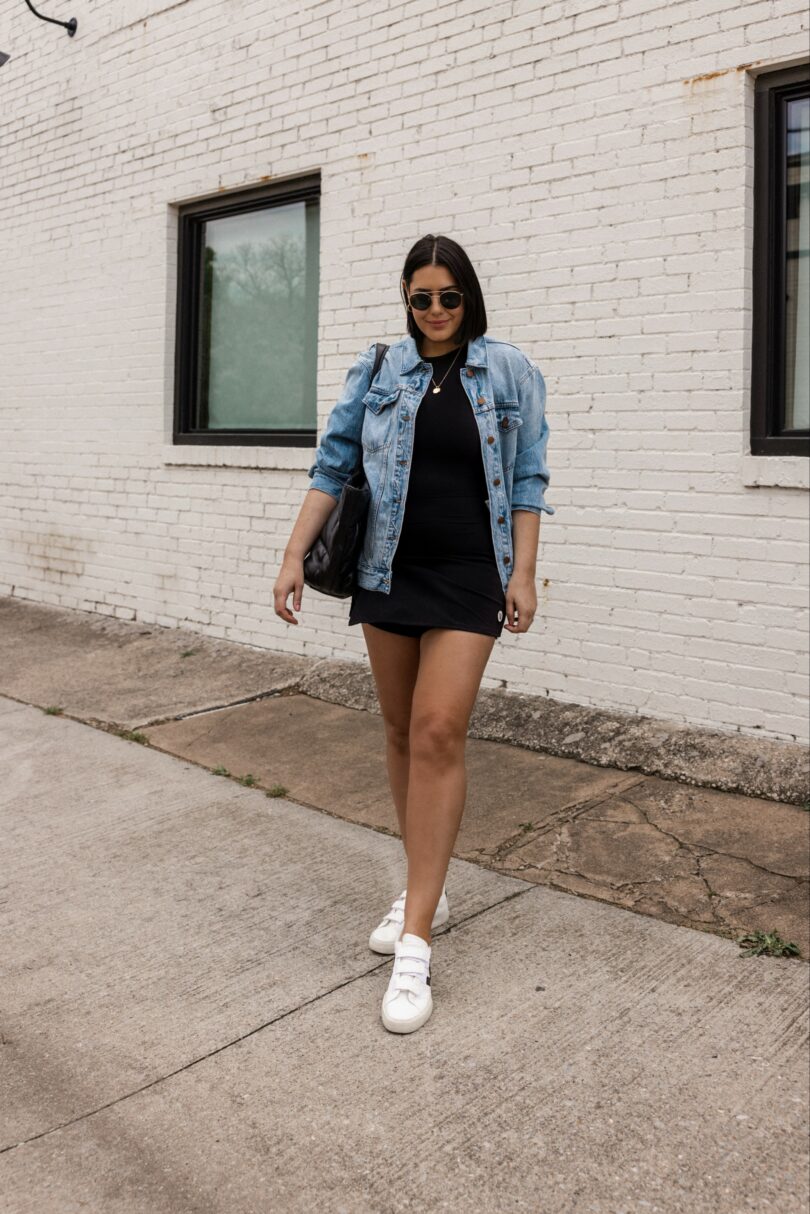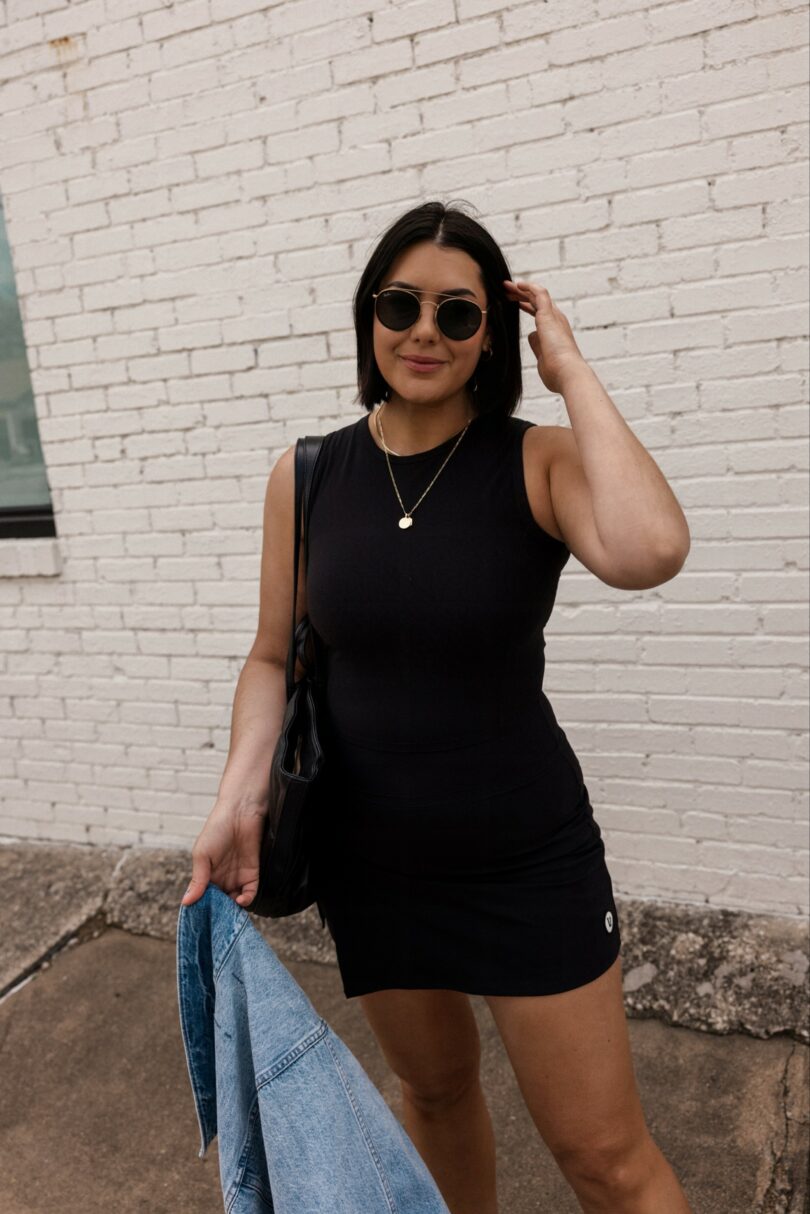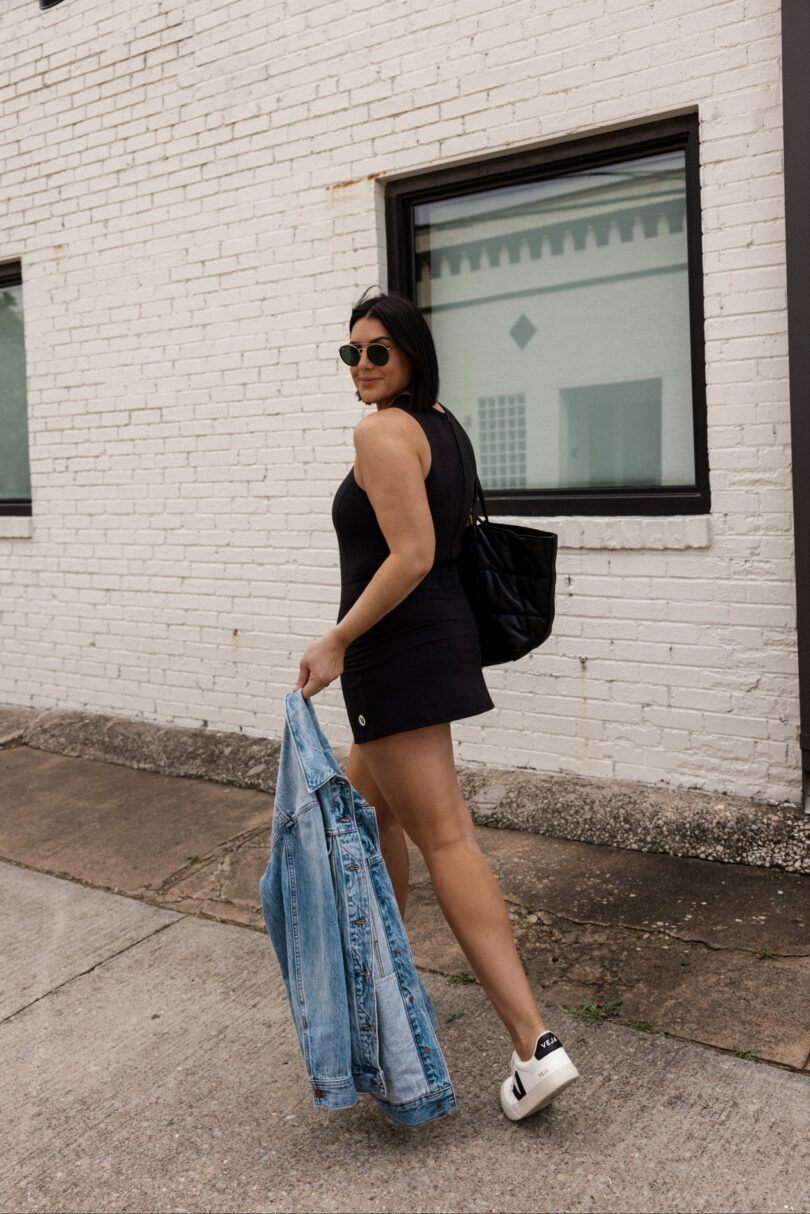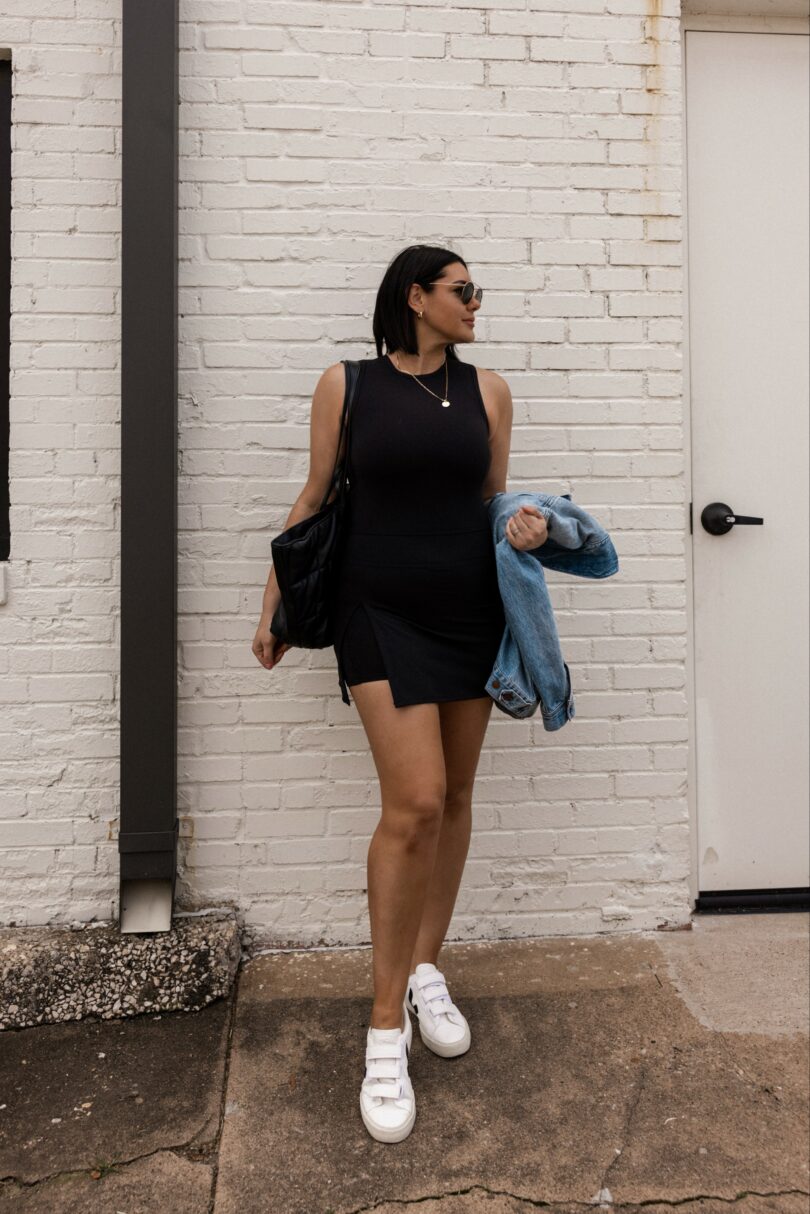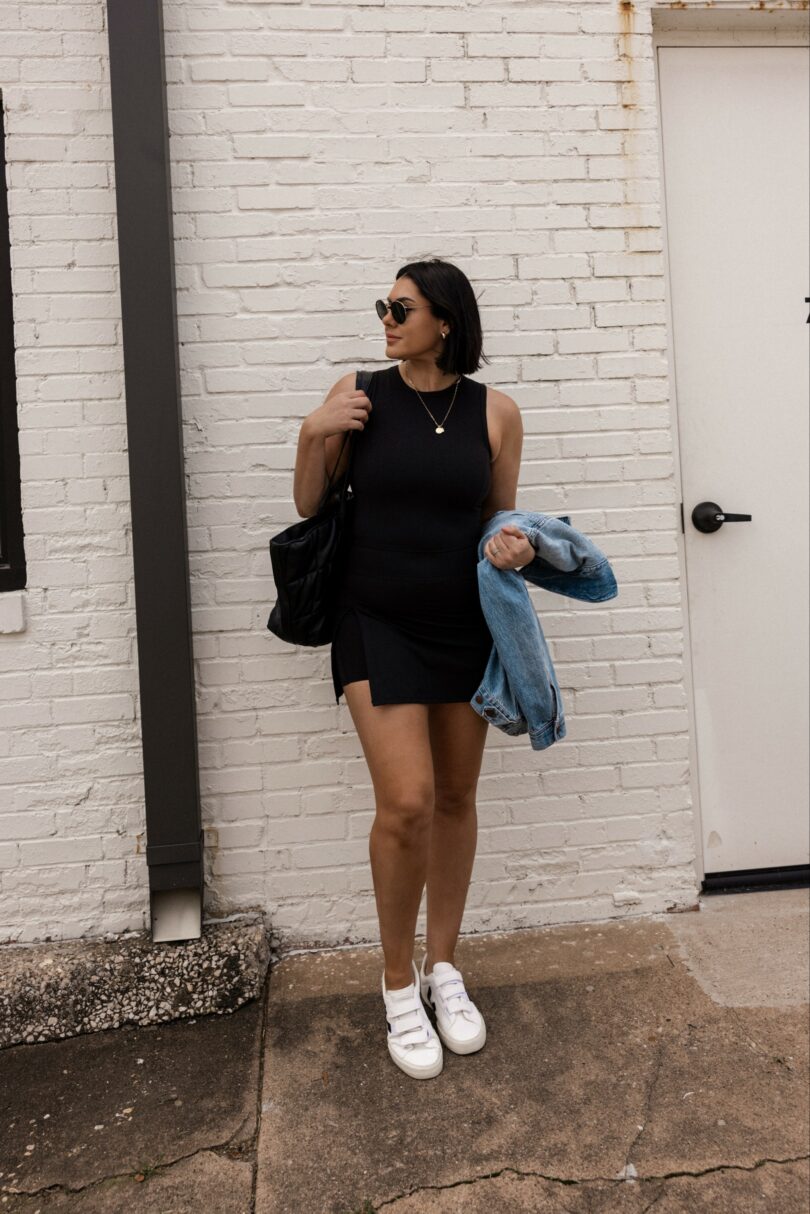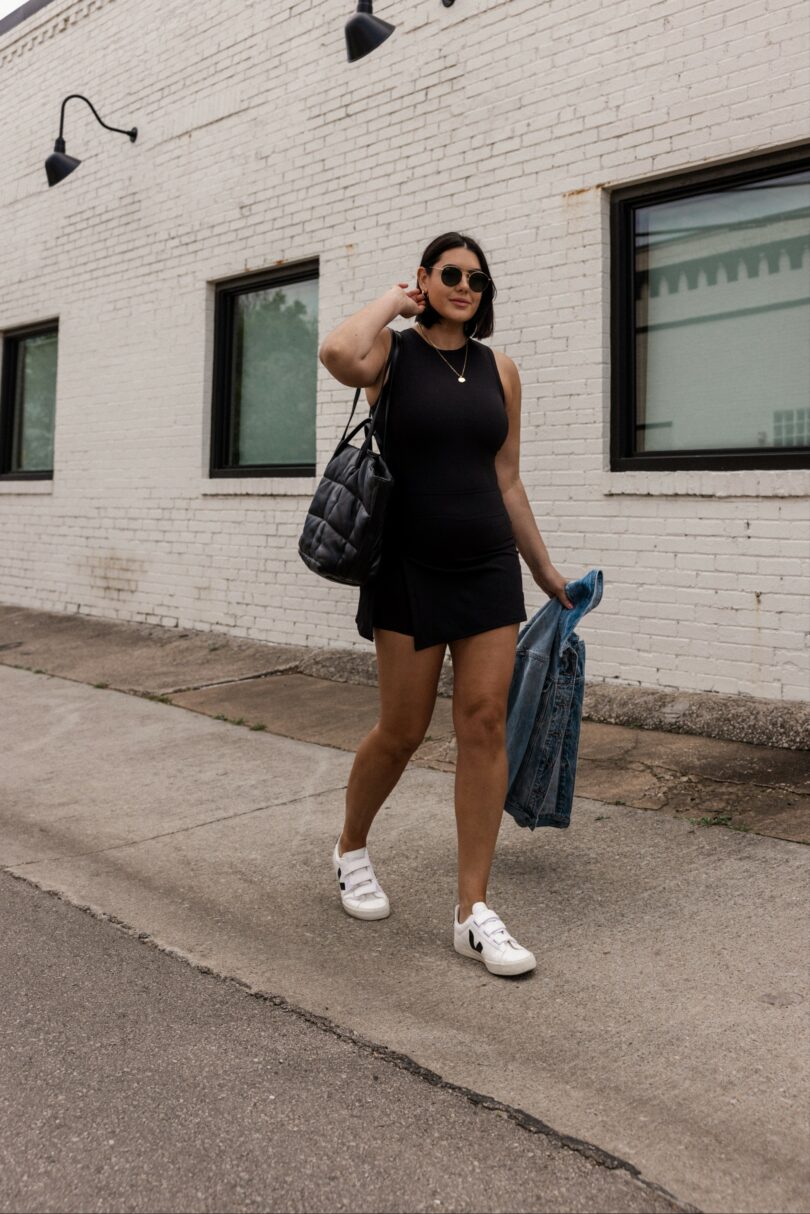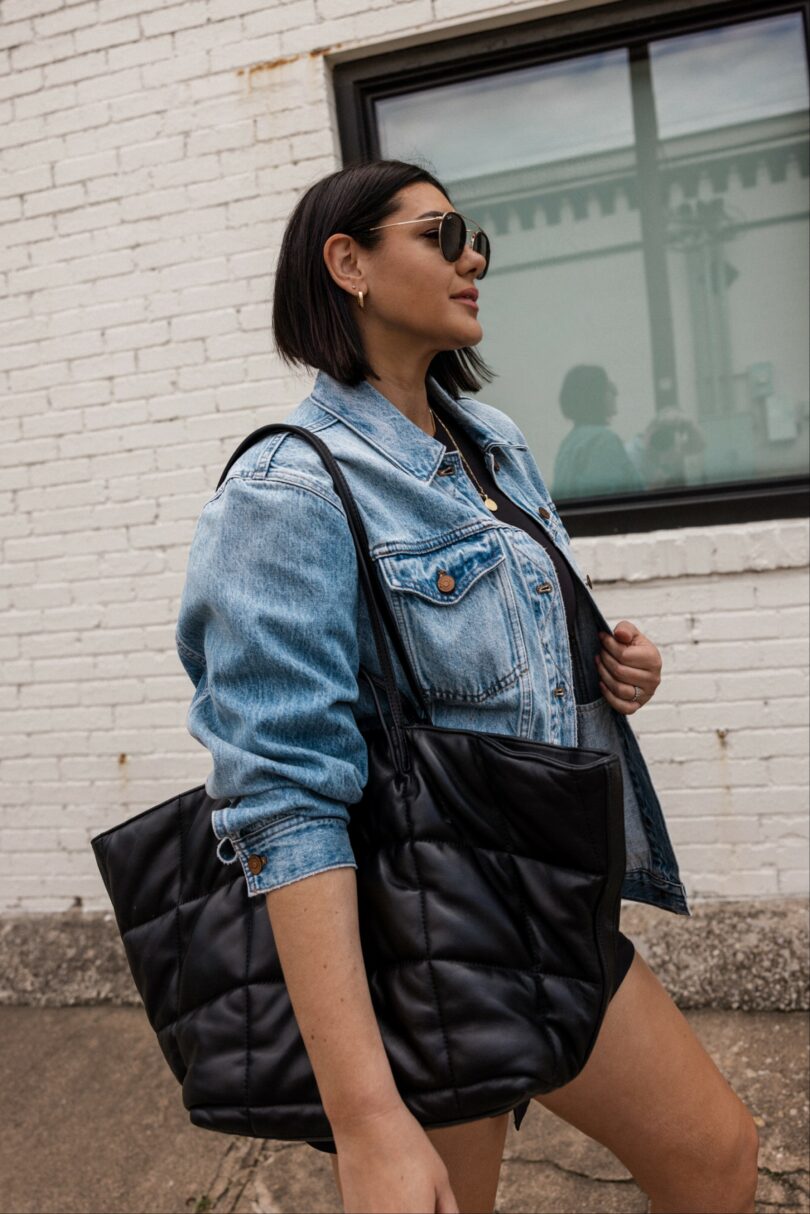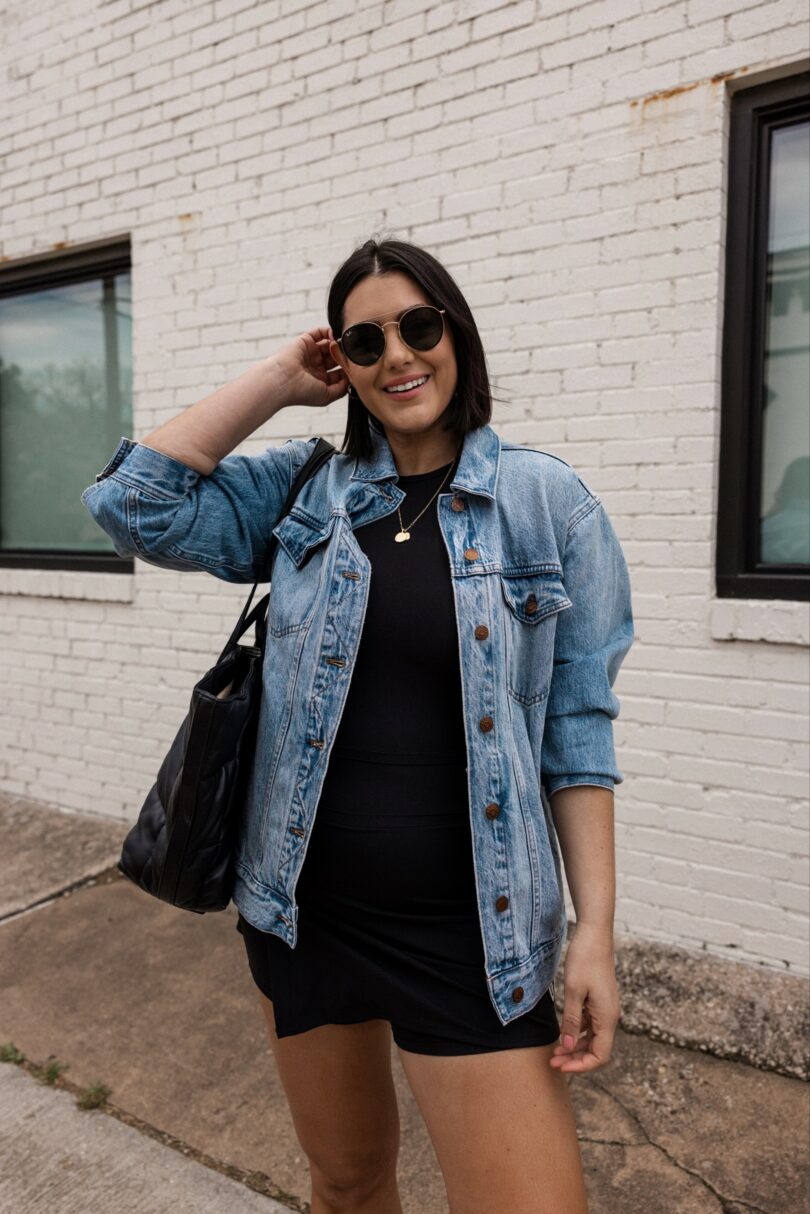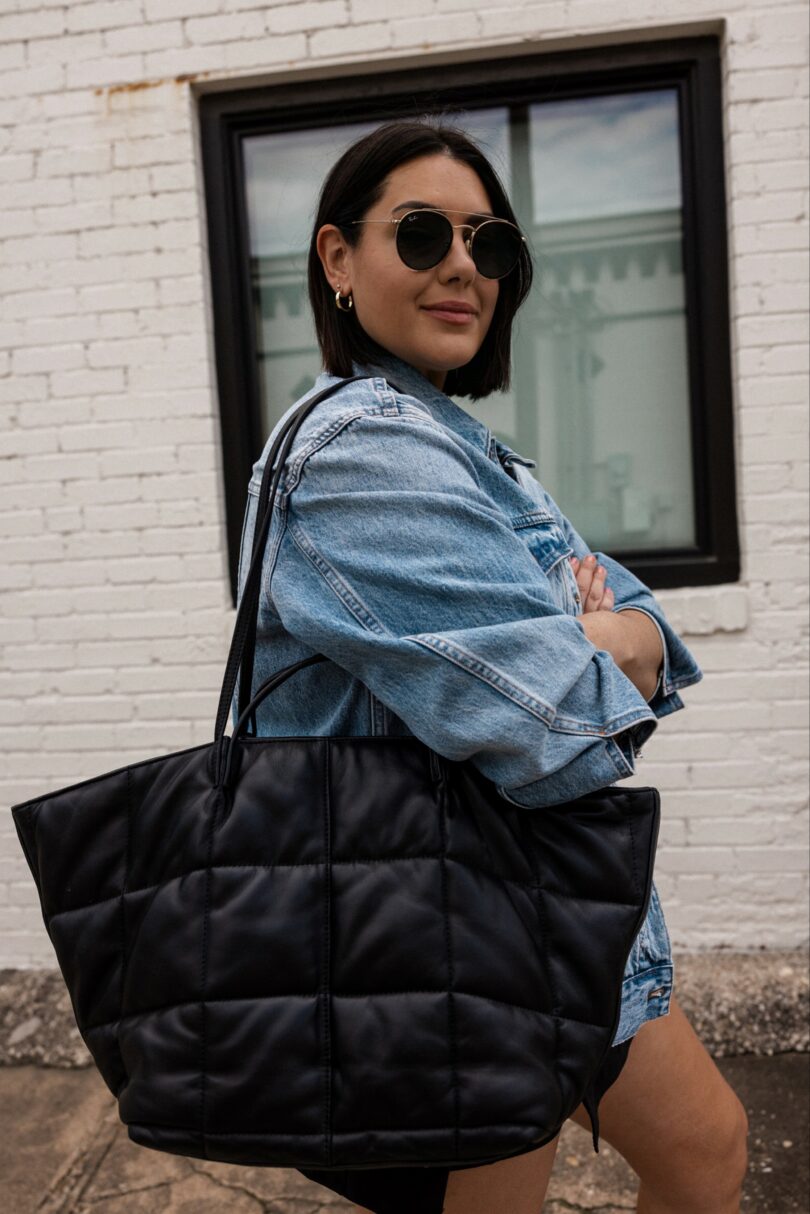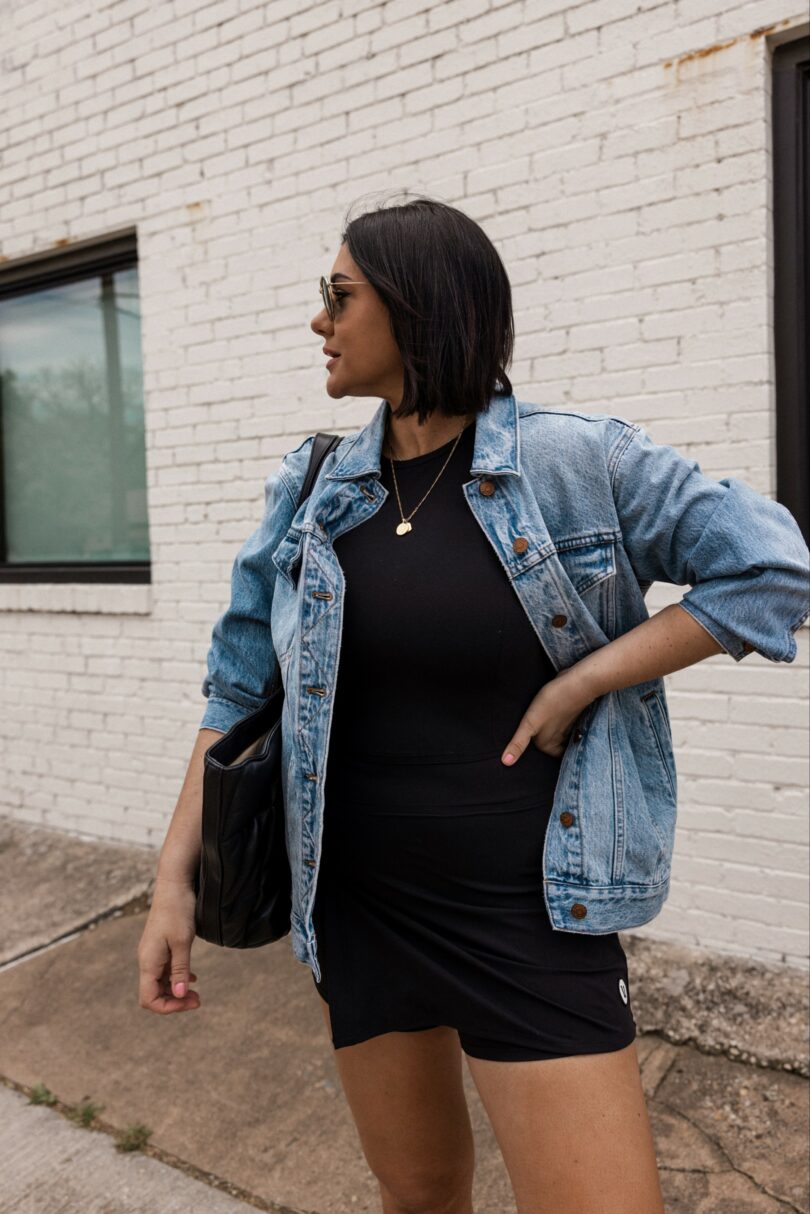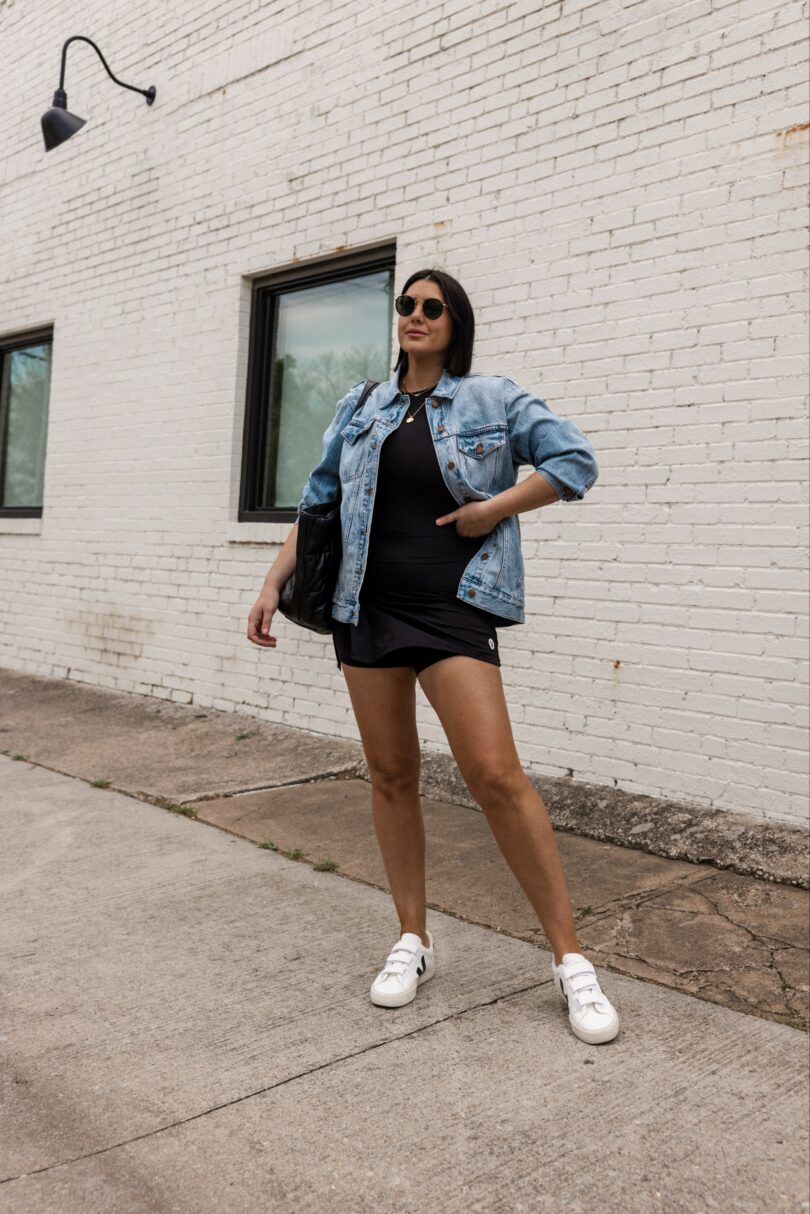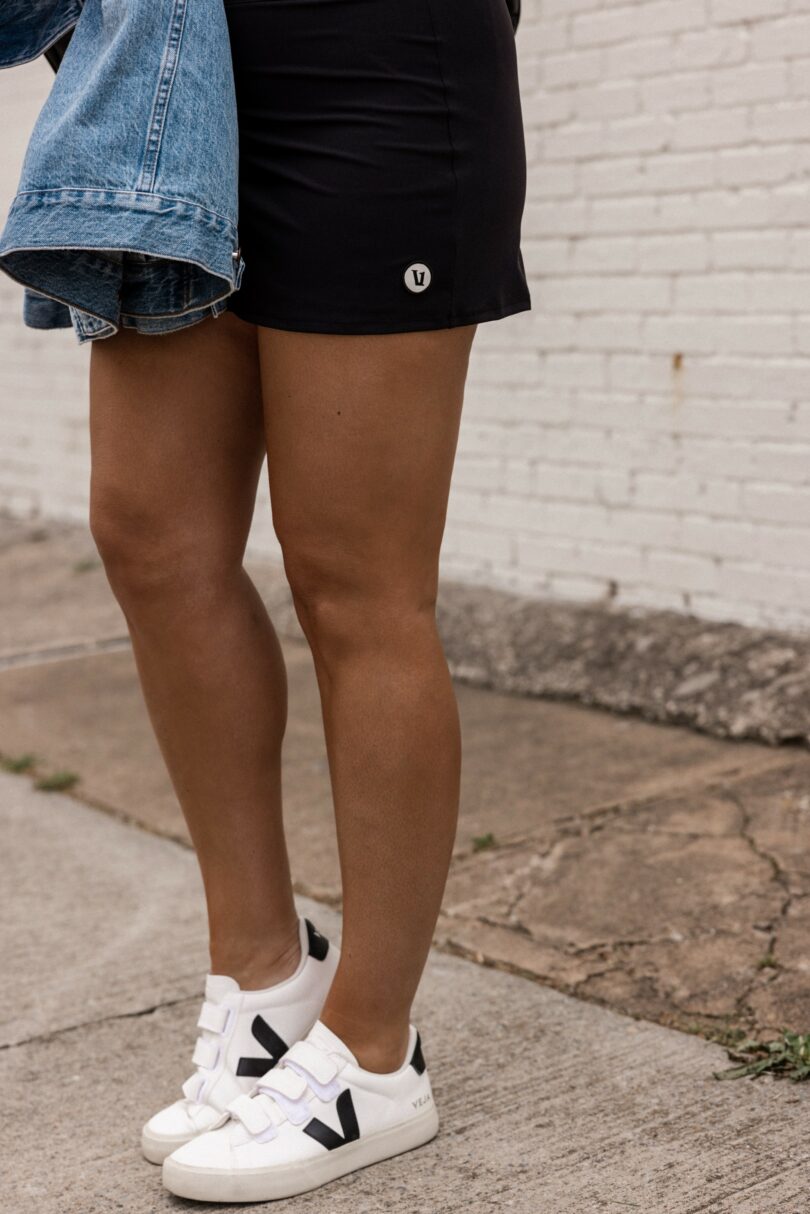 vuori dress | madewell jacket | veja sneakers 
I can usually feel a fixation coming on. Last year it was giant tees and platform sandals. This year it's gonna activewear dresses. Which as type it out I hate that as a label. Workout dress, active dress, gym dress….I'm workshopping out loud, ok?
Anyways, I love vuori and I wanted to give this dress a spin. (Get it? It's call the topspin dress — oh boy am I cackling over here at my mom joke.) And I LOVE IT. Now let me give it the full review for you because this is a quiet different dress than I've tried before. It's a thicker fabric, reminds me of Girlfriend Collective leggings if you've ever tried those. It's a thicker, very stretch yoga fabric with a hint of sheen to it as well. It's a really high quality feel as far as activewear fabrics go. It's definitely fitted, with almost a compression like feel (however I don't think it IS compression). I am in the large and it is a bodycon fit, which I'm fine with because of the smoothing fabric and the tight fit almost makes it more comfortable. Under neath the 'wrap' style skirt are built in biker shorts. Spoil me why don't you, vuori? So while it does feel short, the shorts underneath give it a balanced look because you can also see the shorts through the split in the skirt. It all feels very intentional and I like that about this dress. The entirety of the dress falls over the biker shorts, so it looks like a two in one piece and which in turn hides underwear lines really well. (ps: there are pockets built into the shorts, too!)
I am wearing a sports bra with it as well, as it does not have a built in bra. I actually appreciate this because sometimes a built in bra with dresses like this give me the ick. This one has a high neckline so you are able to wear an activewear bra or a regular bra as well. I am in the large of the dress, fit is true for an 8-10 size. I'm pretty sure this is meant to be a tennis dress but let's be real — no one should give me a racket.