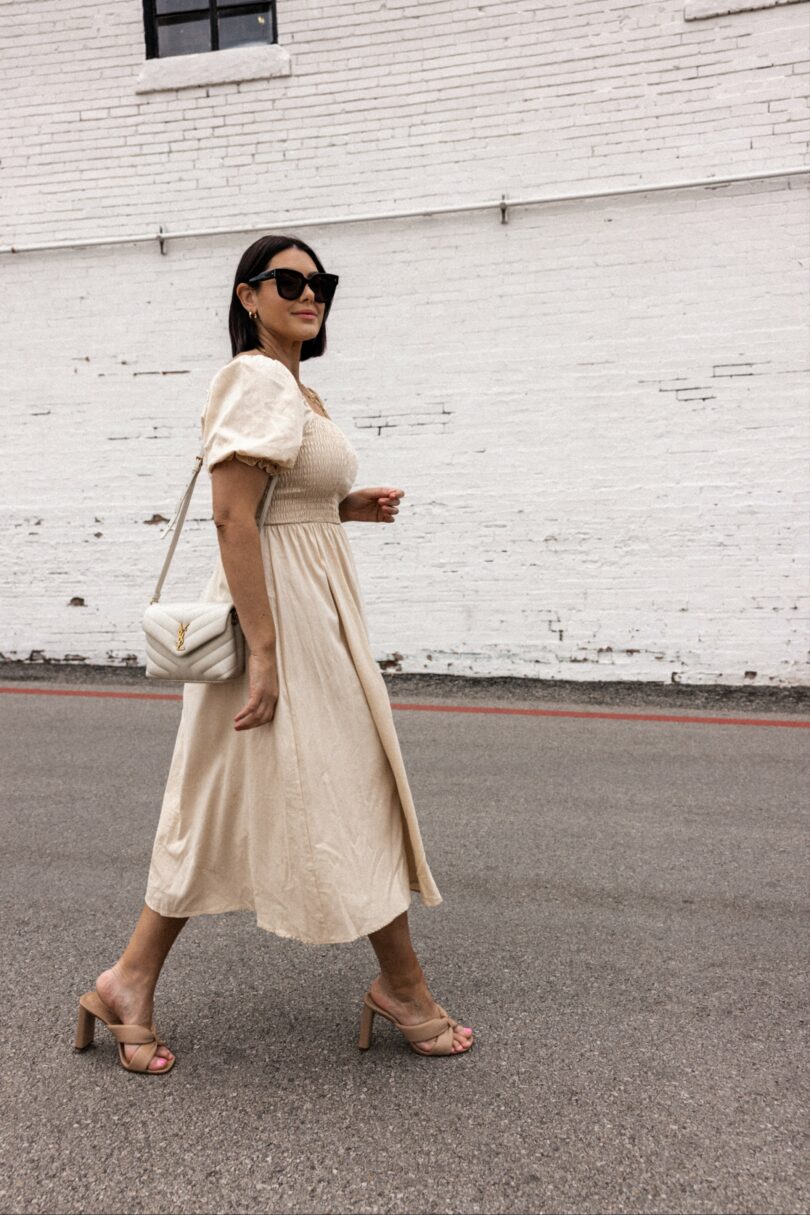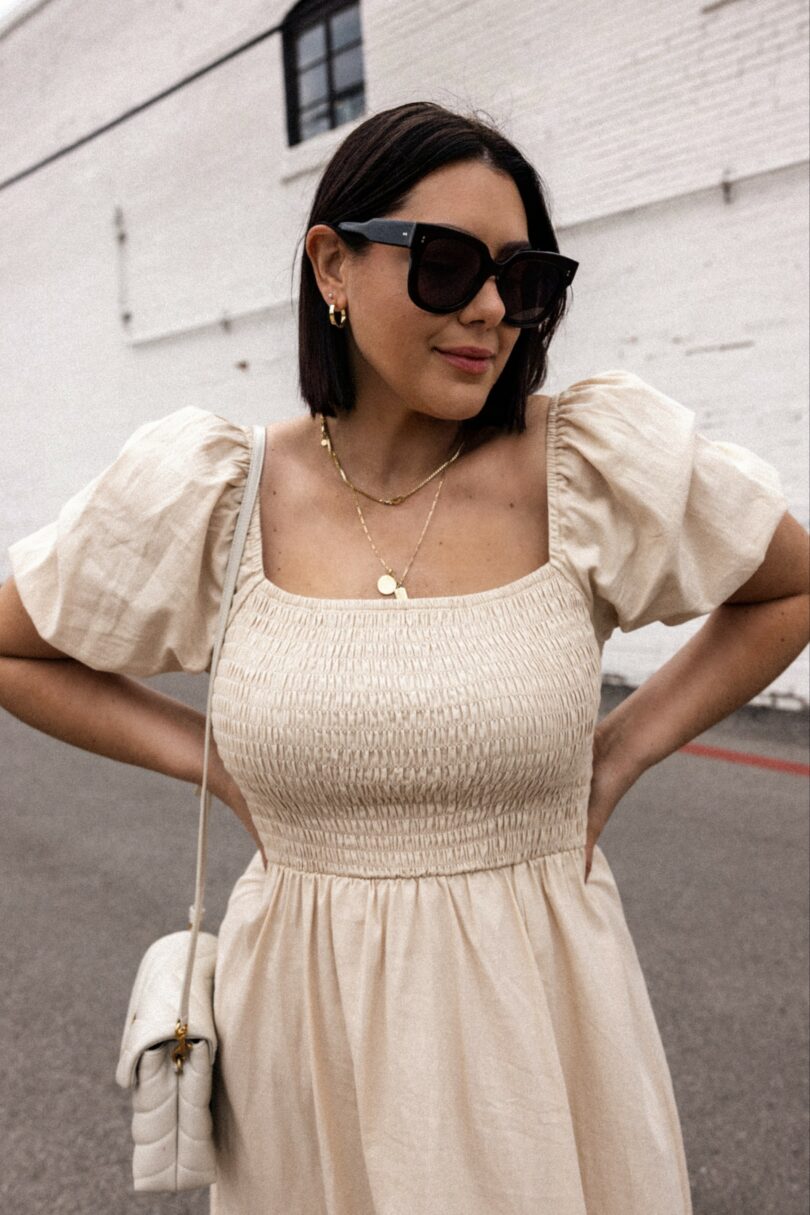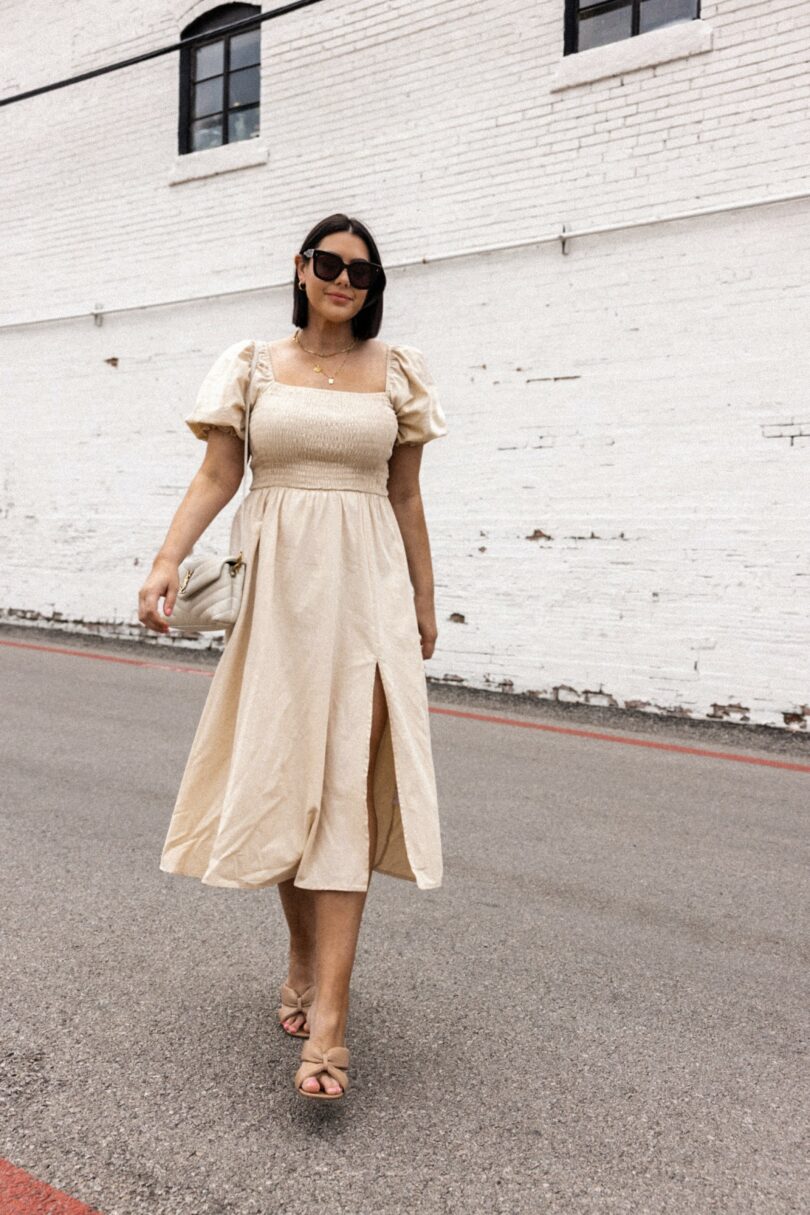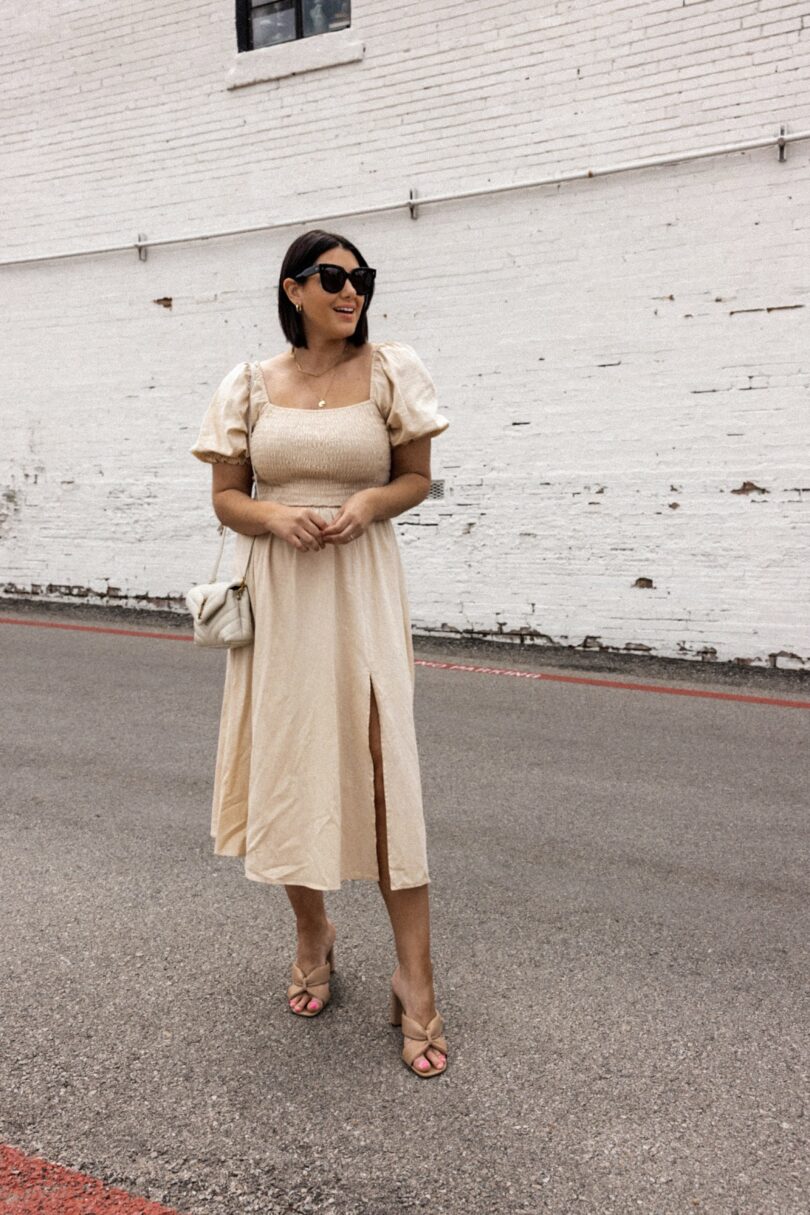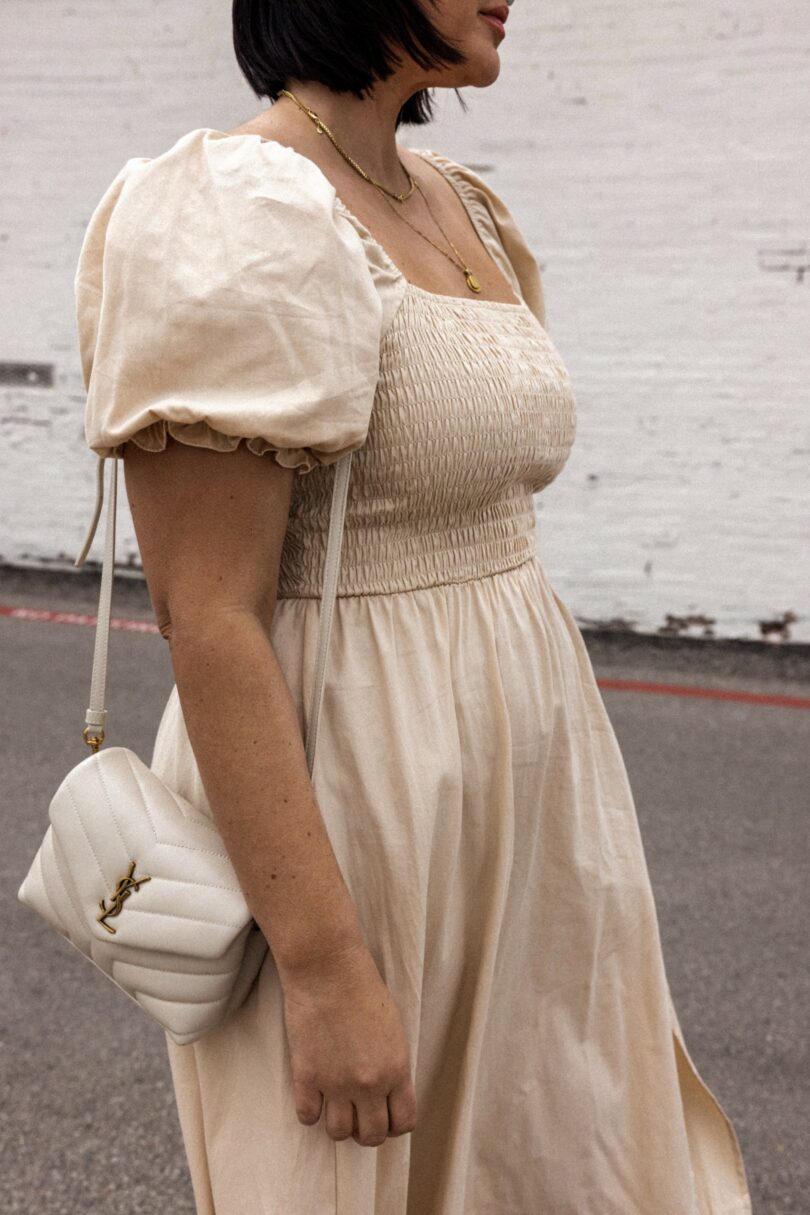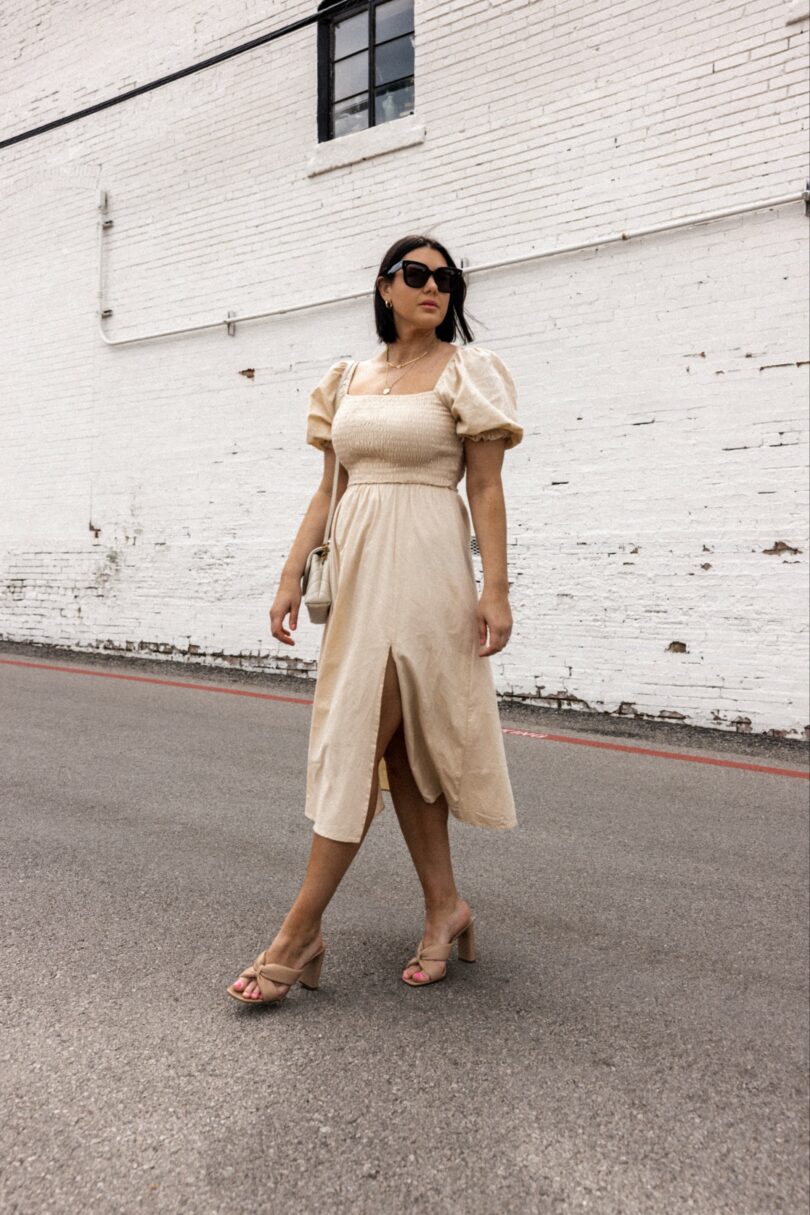 I have been living in dresses this spring (I mean OBVIOUSLY lol. You can scroll and see this evidence.) I literally go from leggings to a dress everyday. Call me Hannah Montana because I am living the best of both worlds. And this dress here? I bought it in three colors. Why? Because I have no control and I didn't actually realize it was the same dress. Damn it Amazon, my confusion, your gain.
All that to say, I will be shooting all three dresses very differently just so you can see three different ways to wear them. This beige one gets the Classic treatment. Neutral heels, fancy purse, sleek hair and simple jewelry. This is a 'someone would hold the door open / pull the chair out for you' kind of look. This look says 'I don't tip 20% — I tip 22%" you know? Where am I going with this post…I honestly. I have no idea.
All of that NOT to say, this dress is from Amazon and it's a great find. I am in the large because of my giant boobs. Even the smocking in the medium was like 'girl, we are only elastic and stitches — you have to size up.' The large was like 'I got you boo'  And for the record I got the black, pink and this color. Find it here!