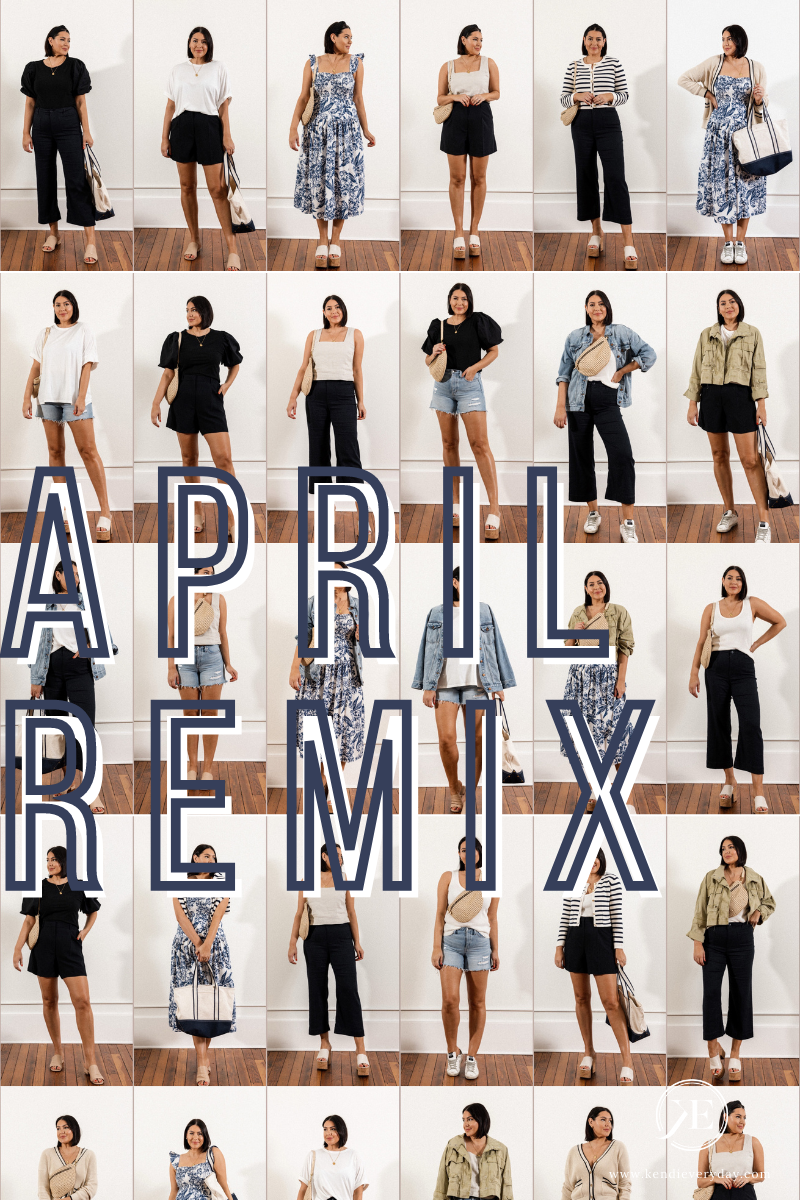 This month I went with all of my favorite pieces, no surprises. I brought back a few pieces from my March capsule (the shorts, the anorak) and added in a few new pieces I've picked up over the last few weeks. This Abercrombie dress for one is a favorite. We have a Florida trip coming up and that will definitely in my bag. I added in this tee from my Essentials post, because it is after all an essential, and I tossed in my tried and true denim shorts. On the purses, I brought back this Clare V. Crossbody (a favorite from last summer!) and this J.Crew tote which will be on me from now until September 1st.
You can see all 16 pieces below!
16 Pieces Remix
Now let's get to the outfits!
29 Outfits for April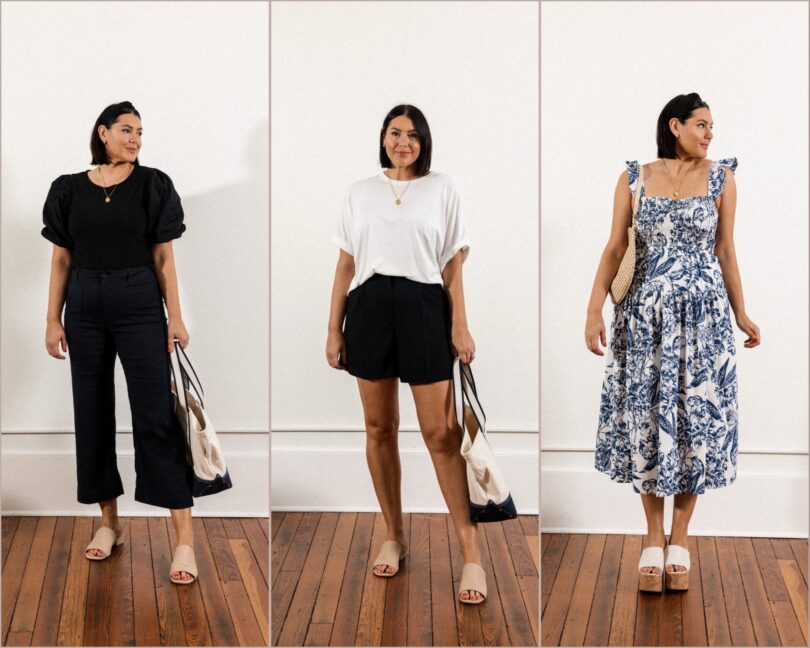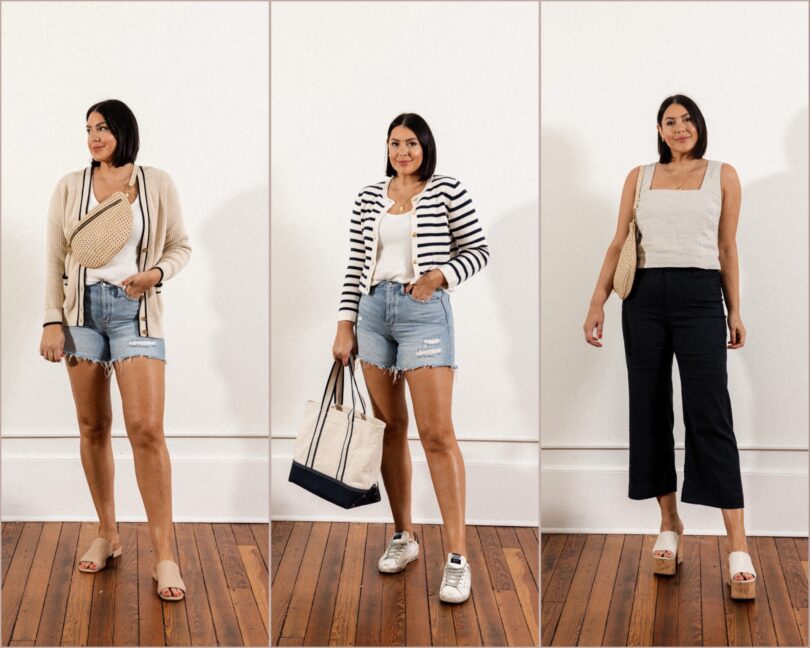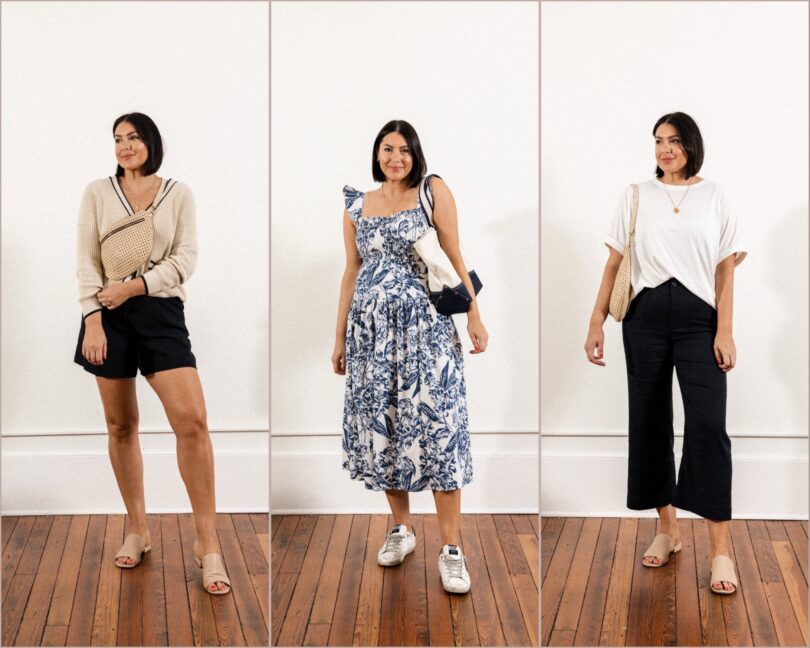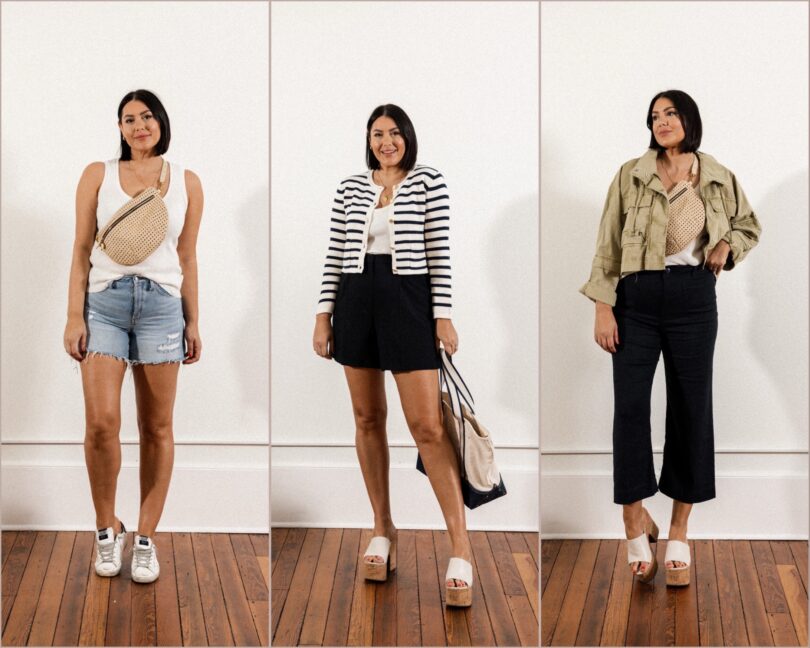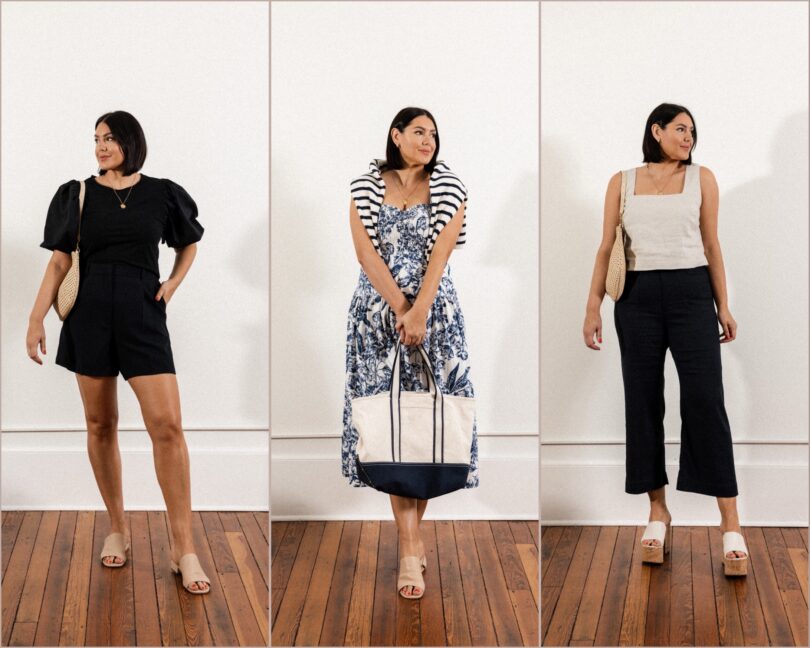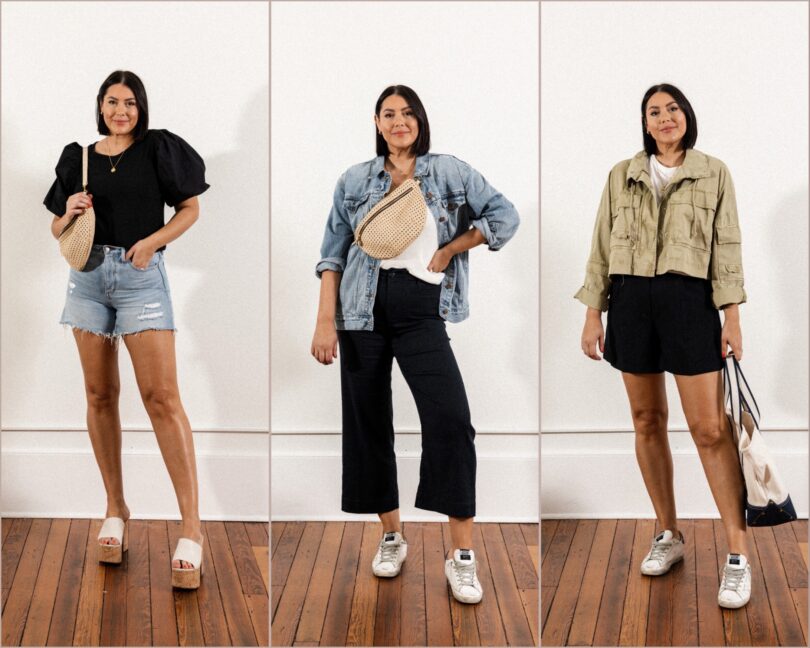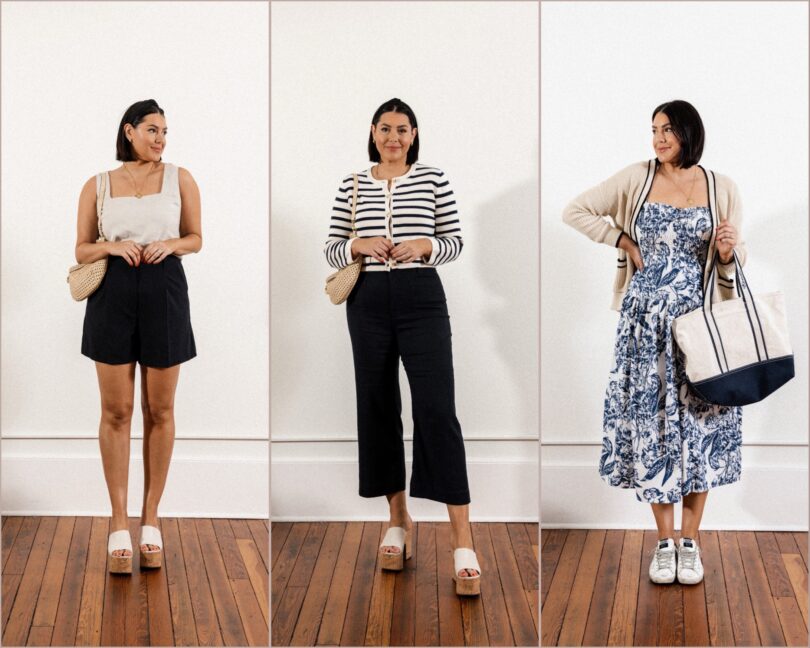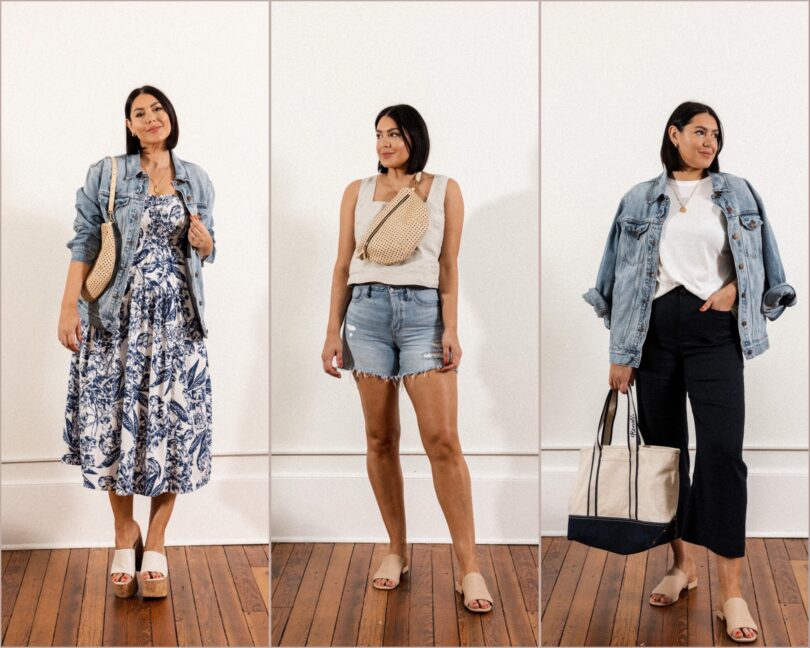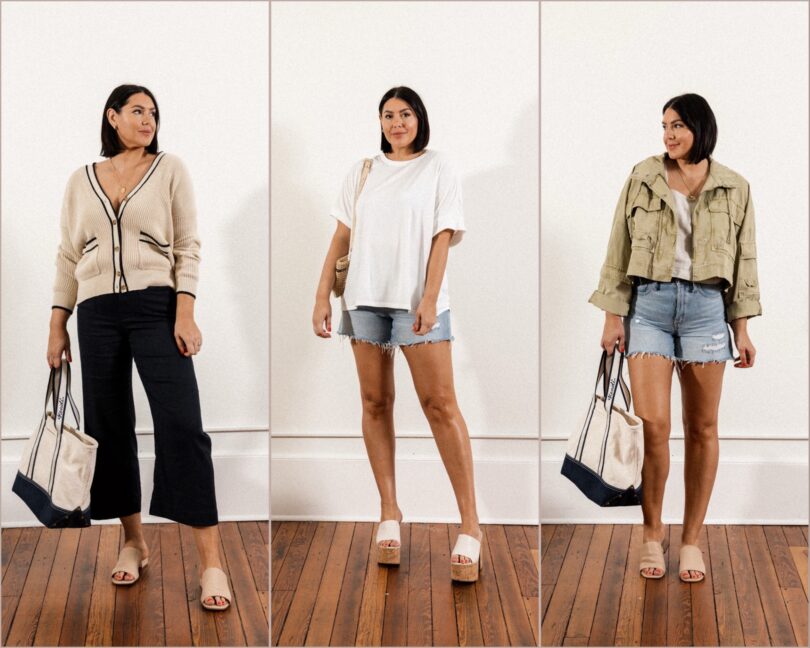 ( I repeated an outfit twice so the grid would be even. Can you find the repeat???)
A Few Favorites
Below are a few of my favorite looks + pieces!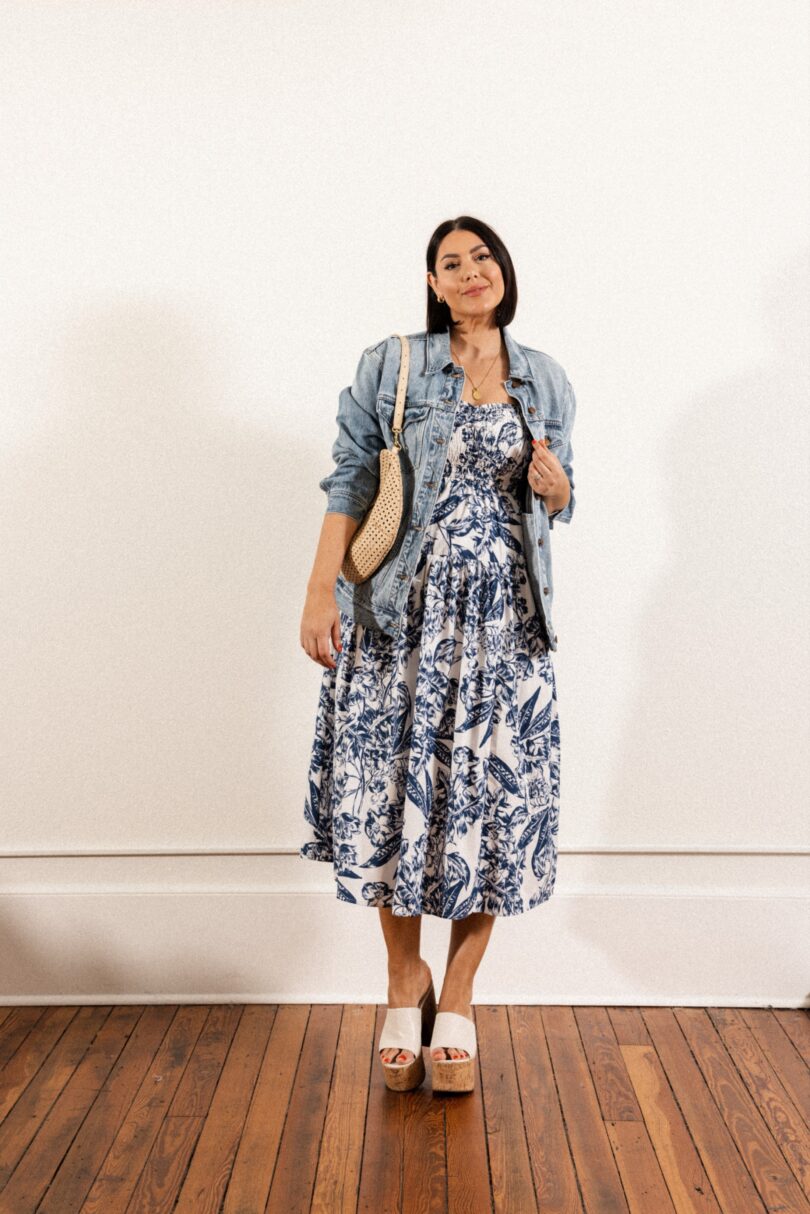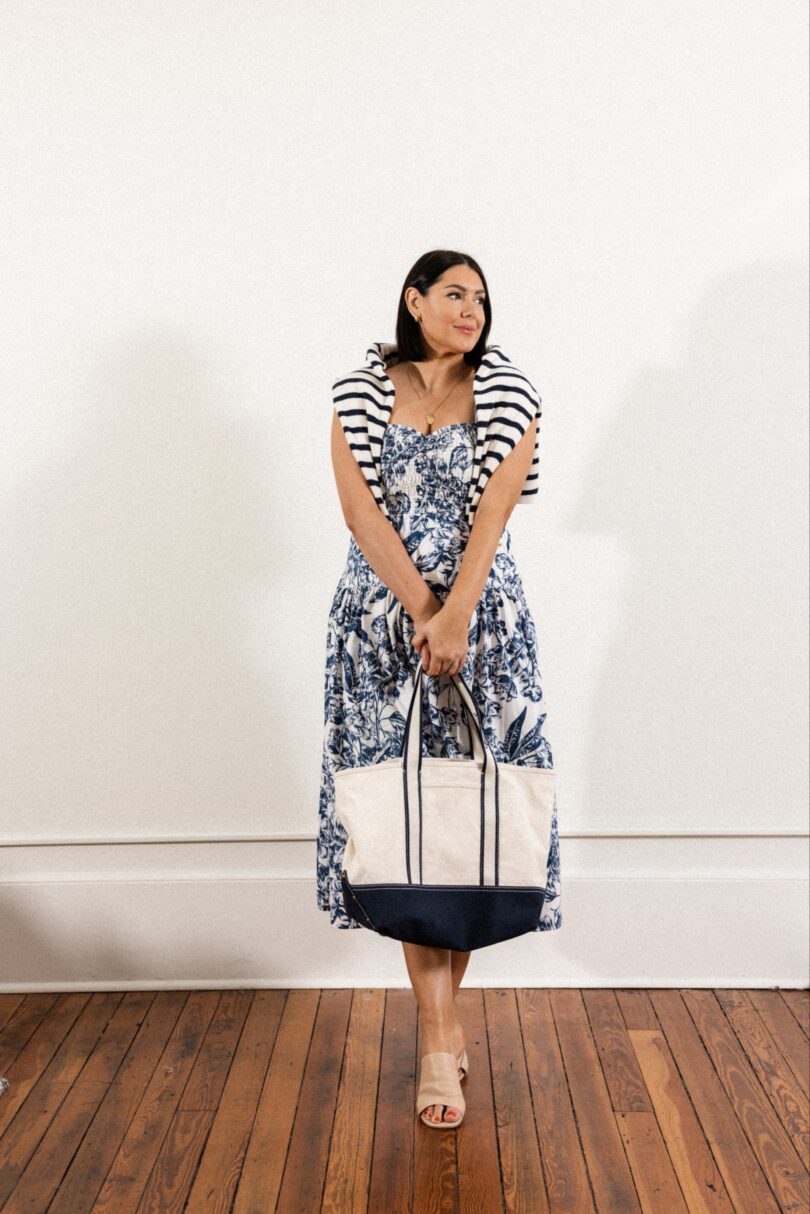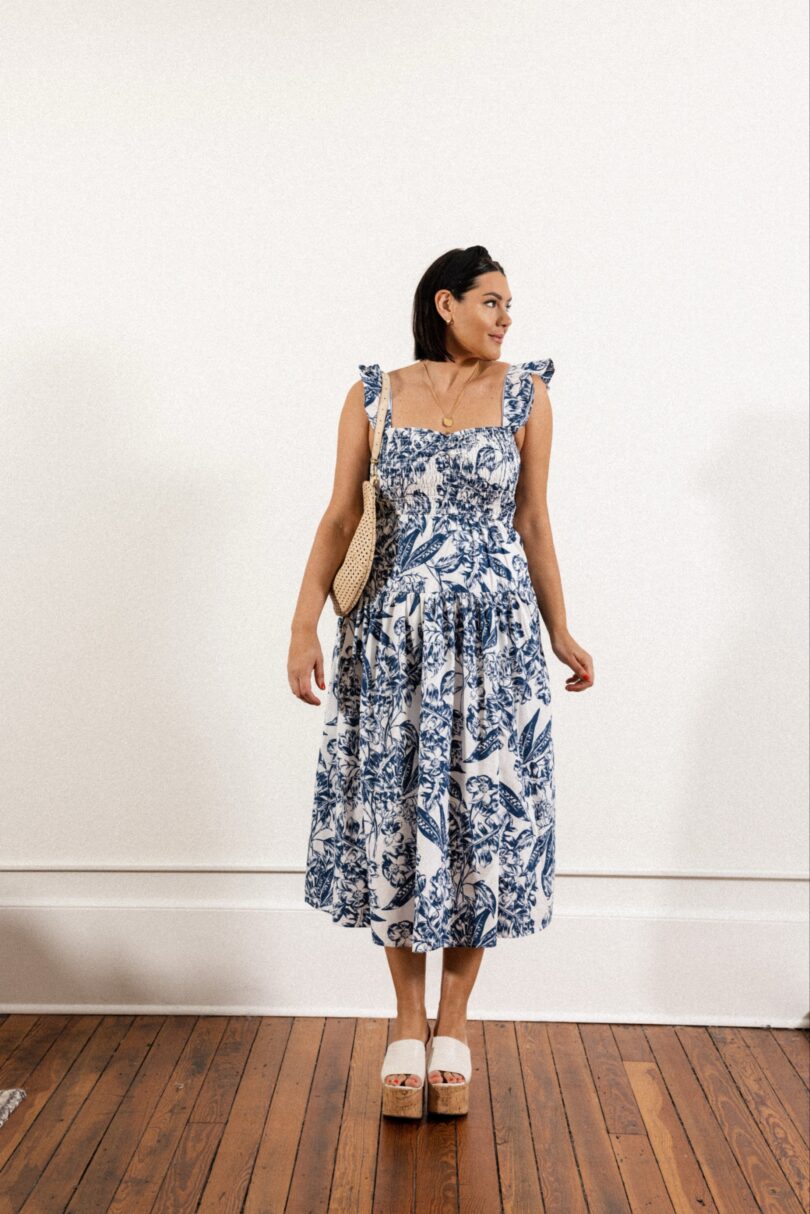 Find it here! I'm in the medium.
Anthropologie Collette Linen Pants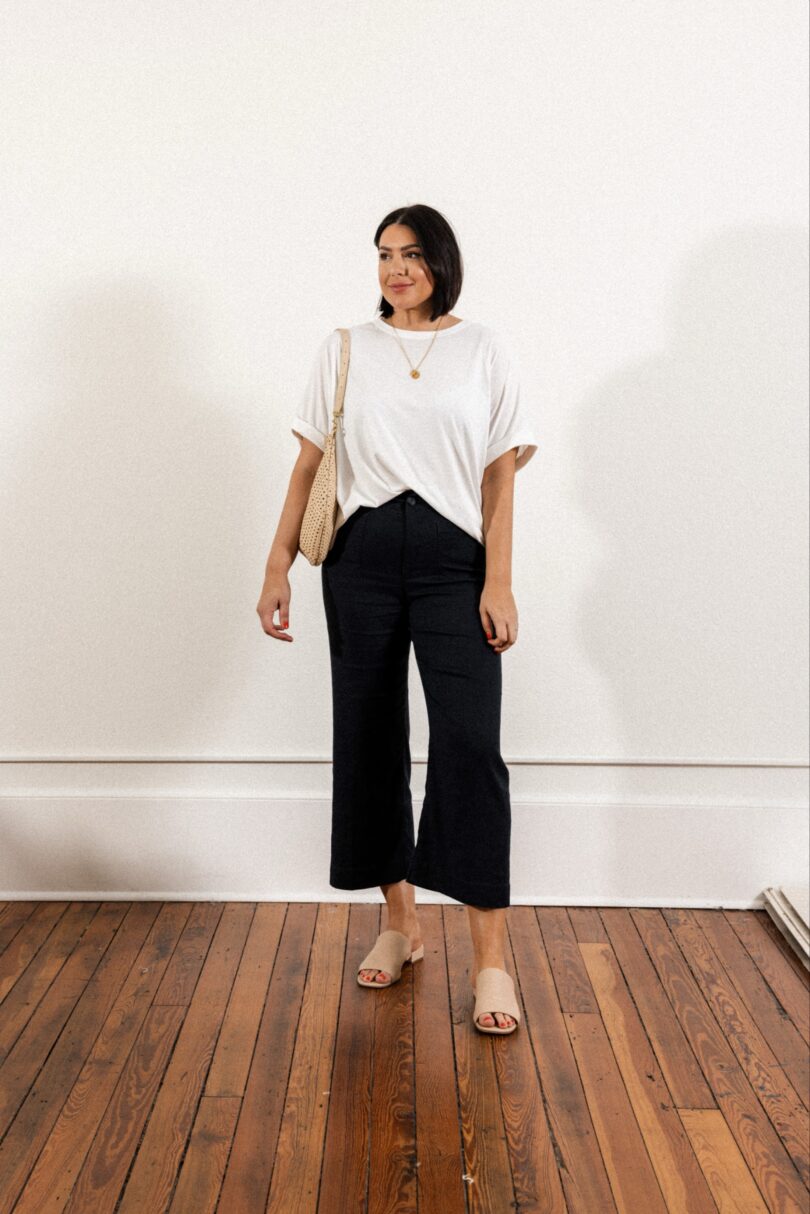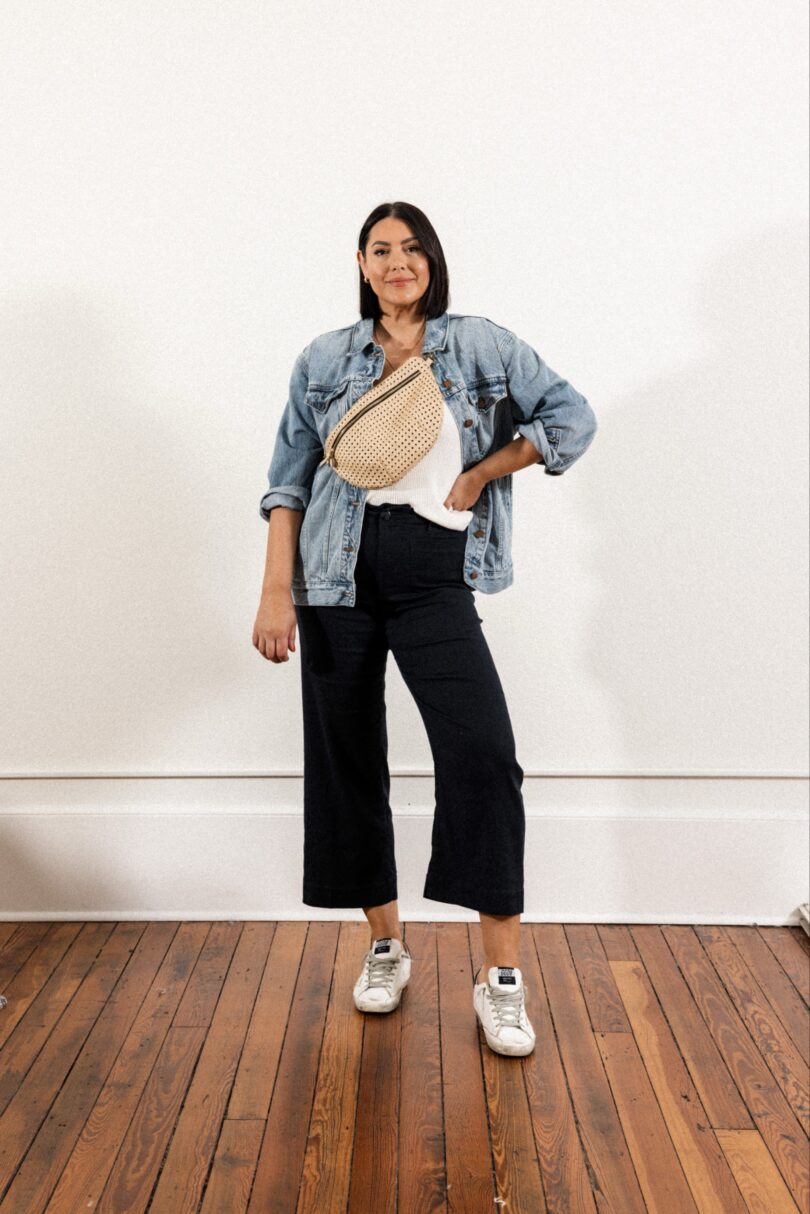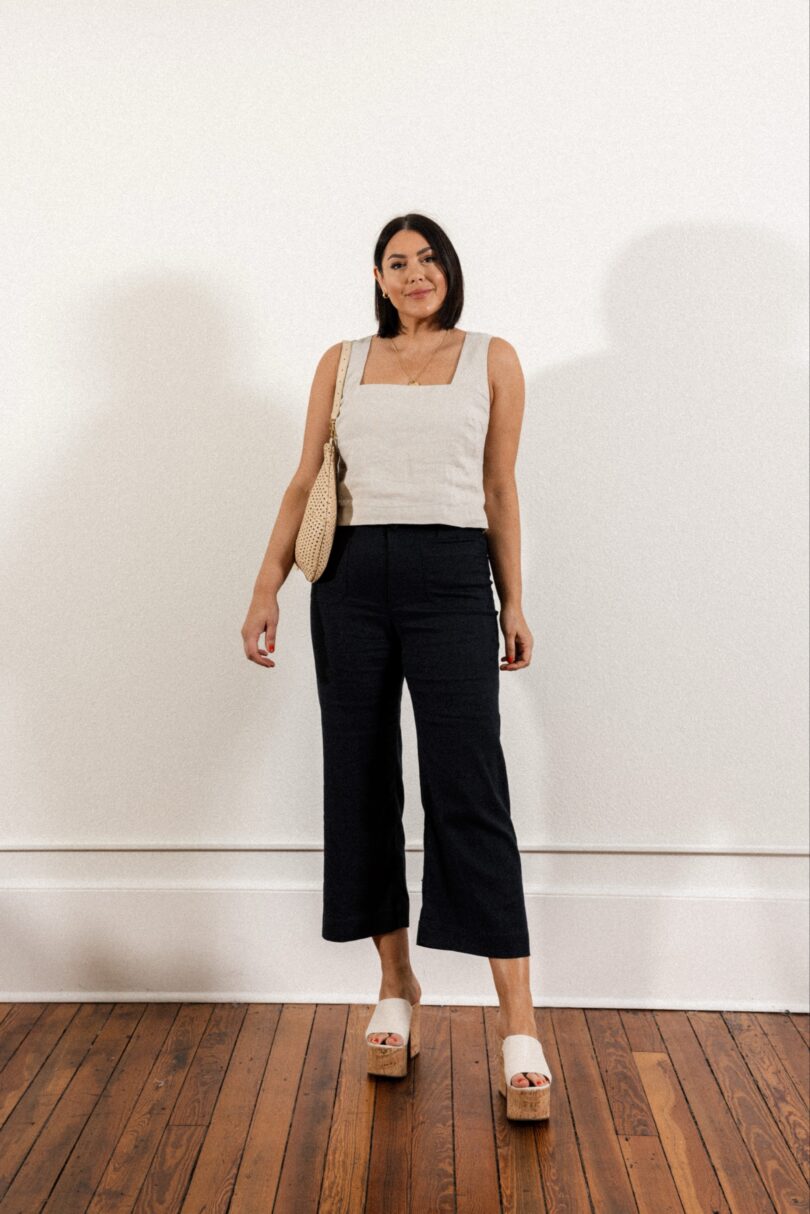 Find them here! I'm in the 29 and this is the navy hue.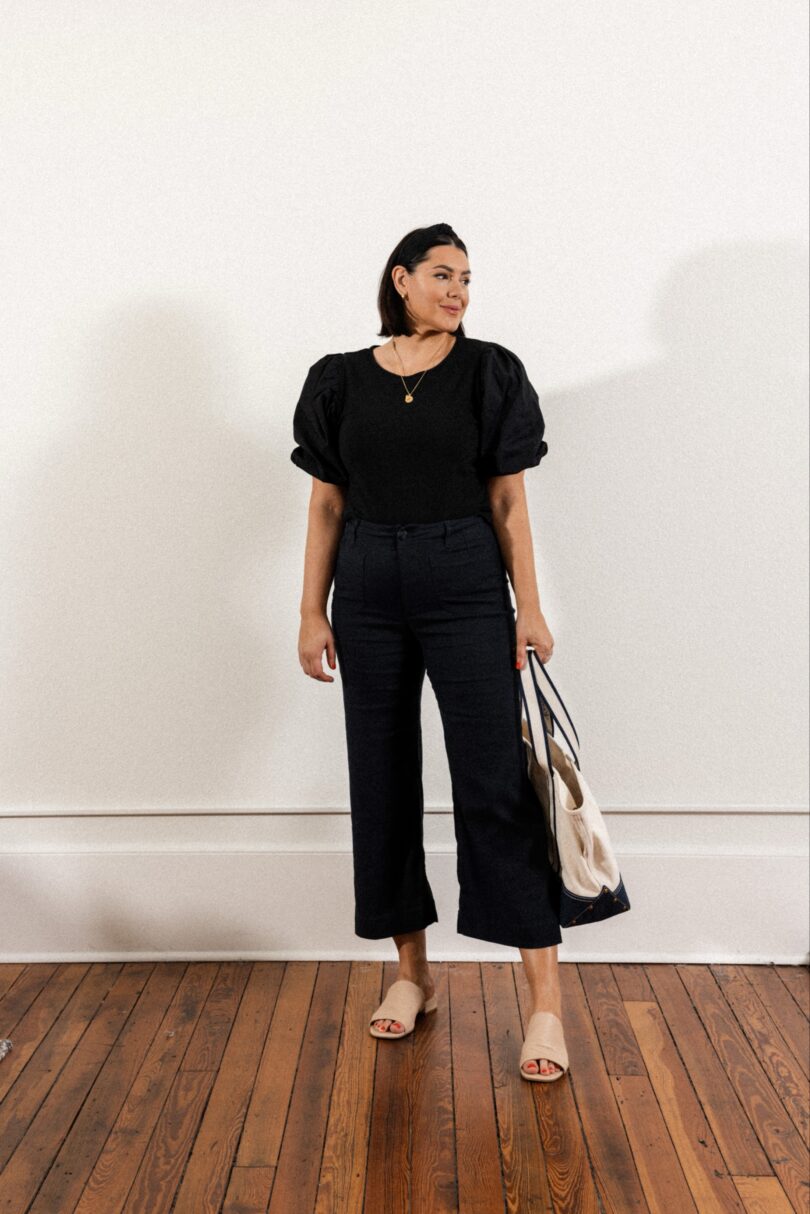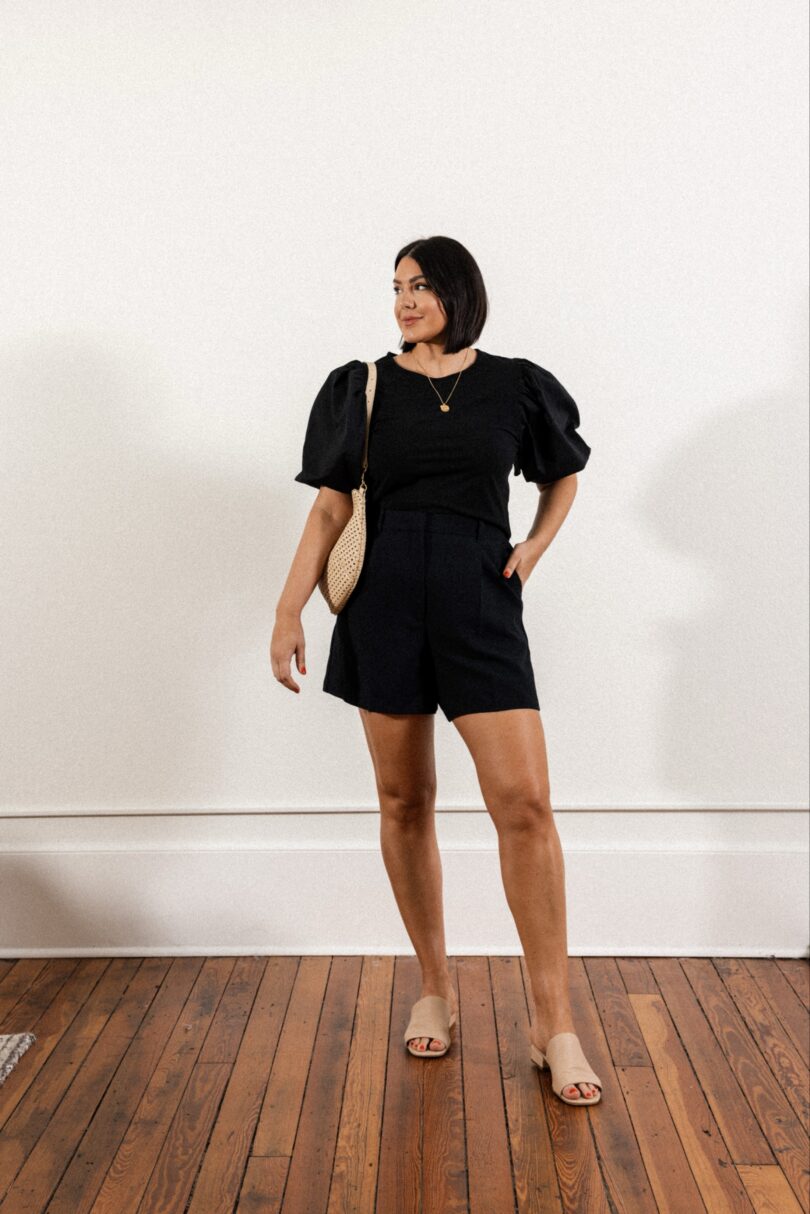 Find it here! (I love the white one too!) I'm in the medium here.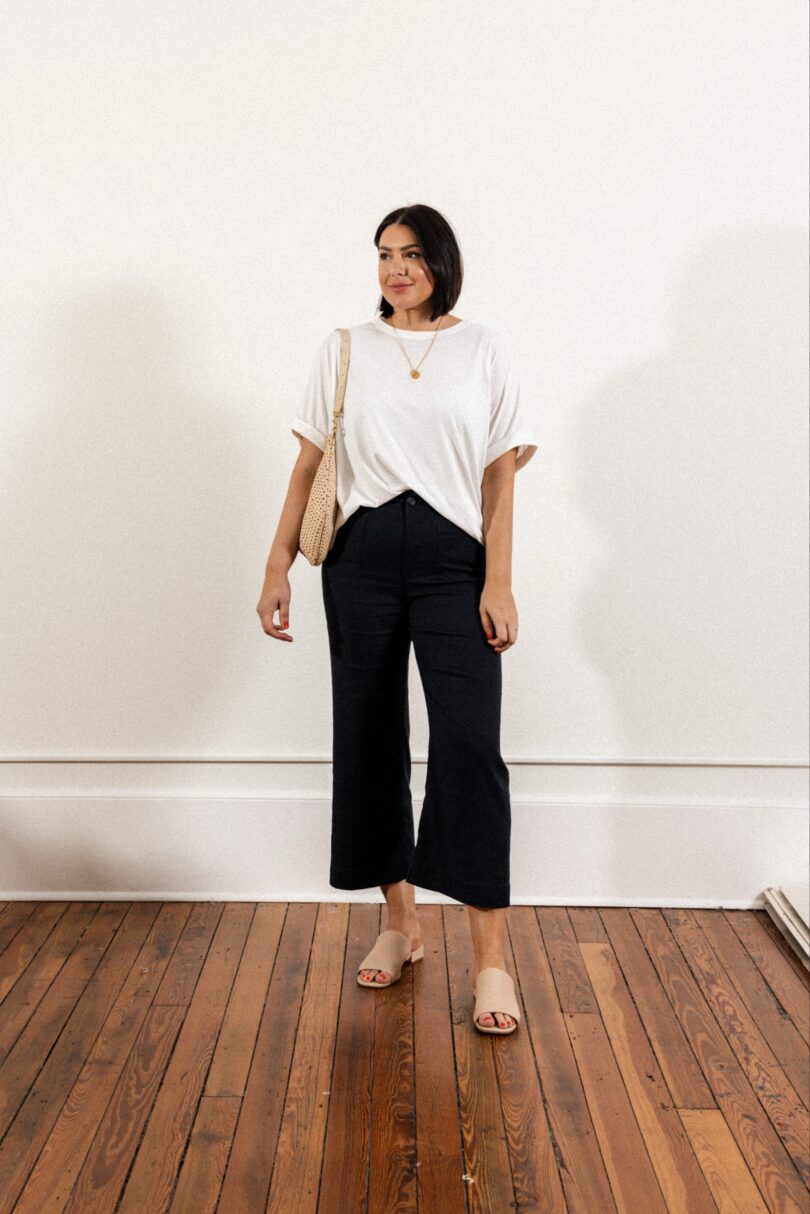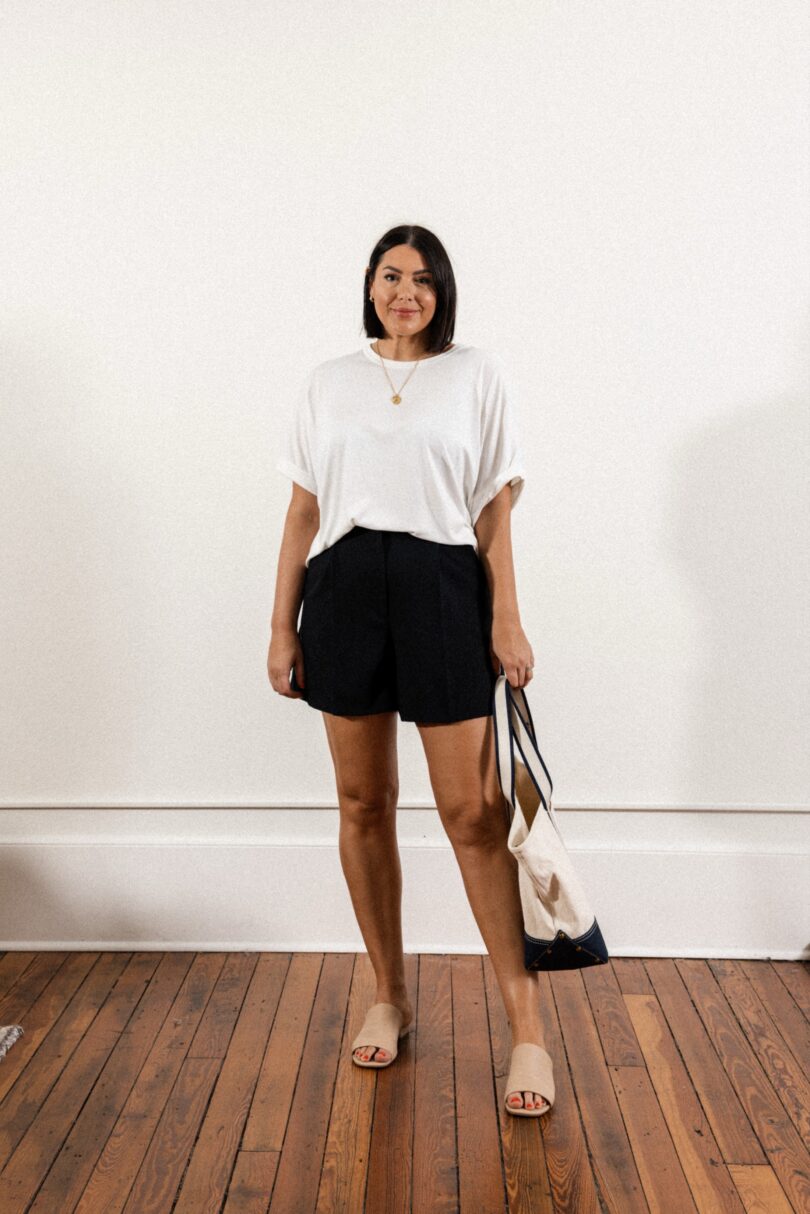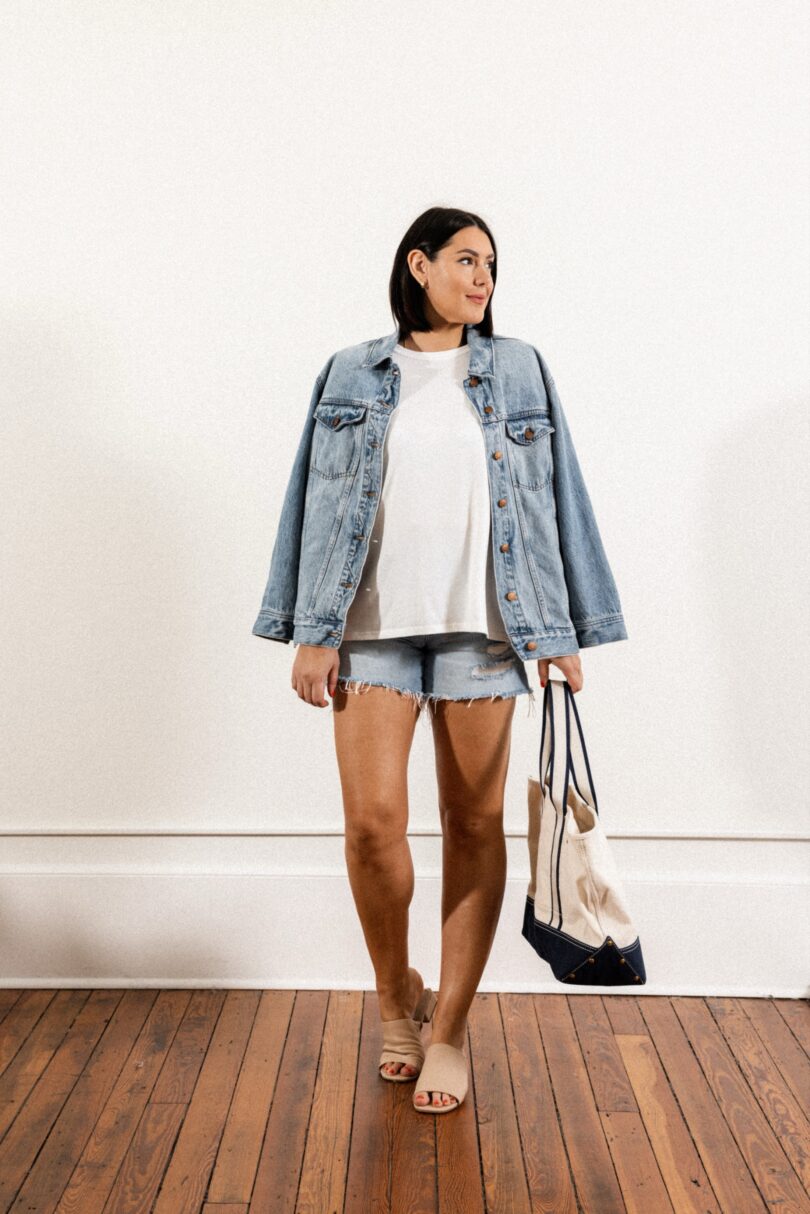 Which look is your favorite? Let me know in the comments below!