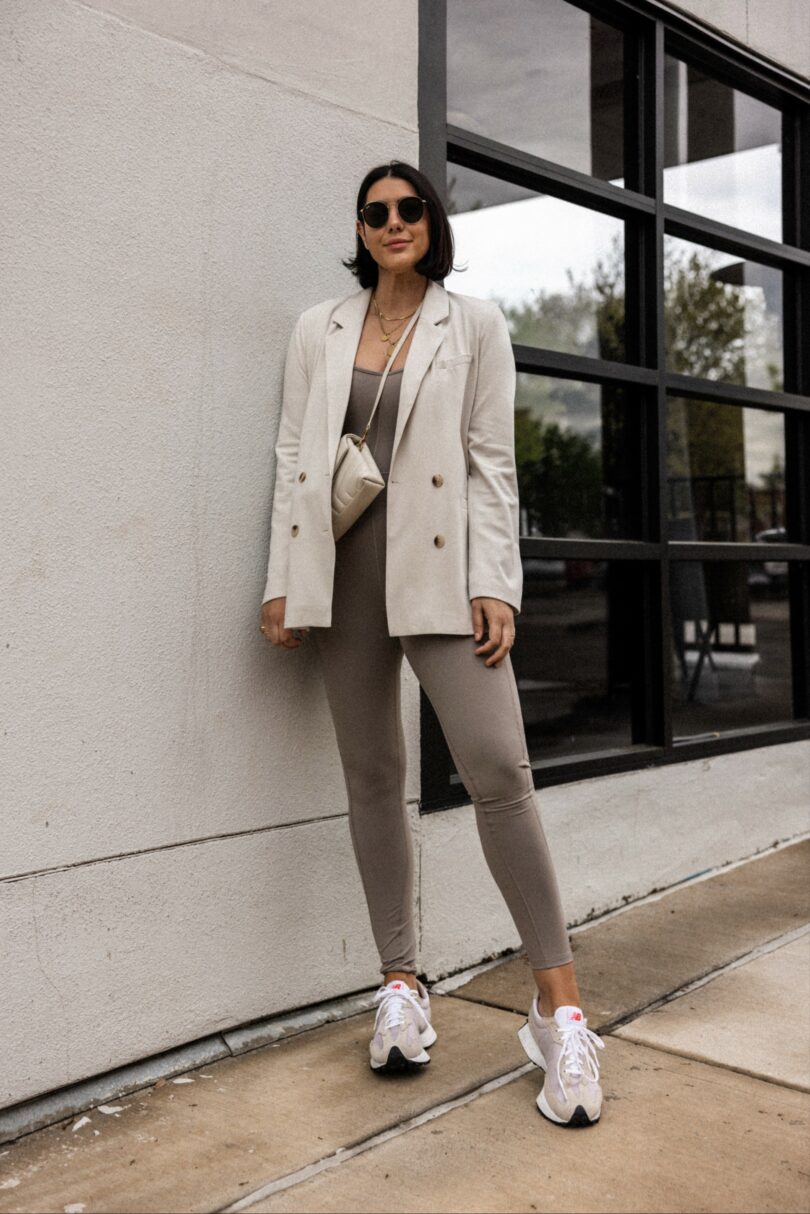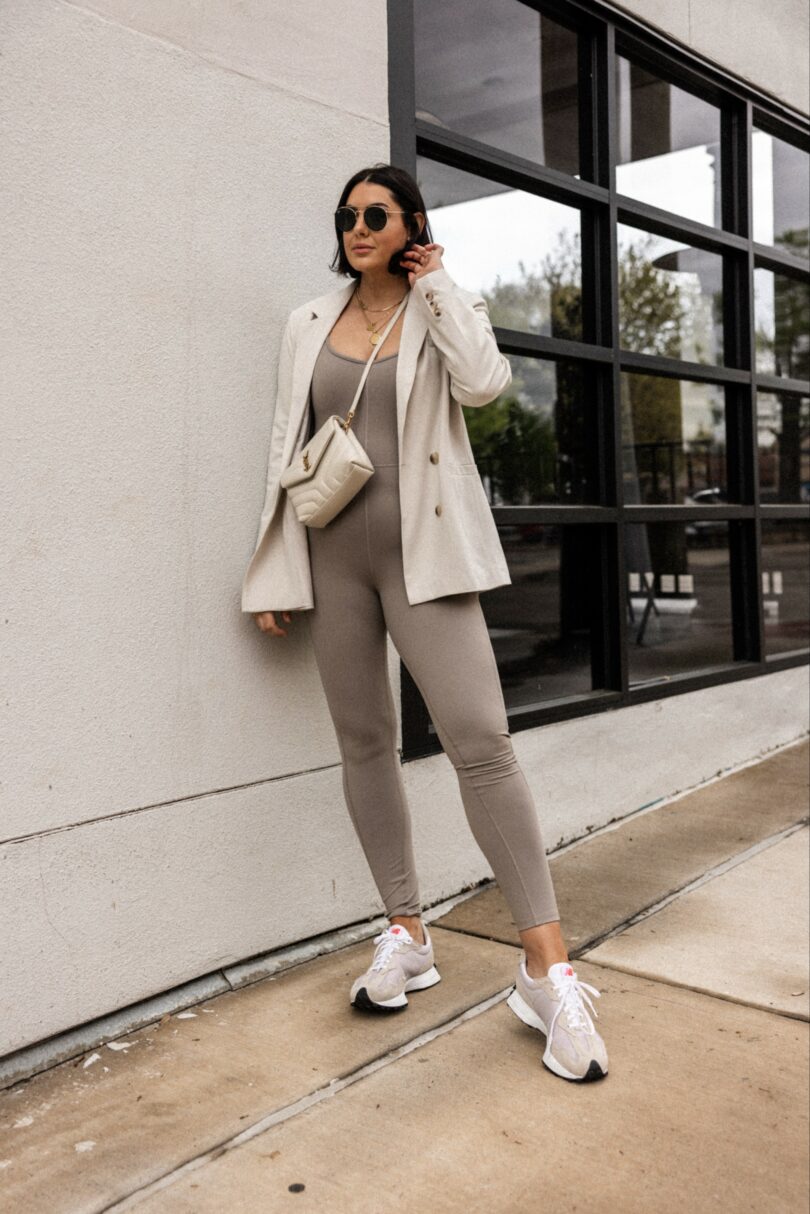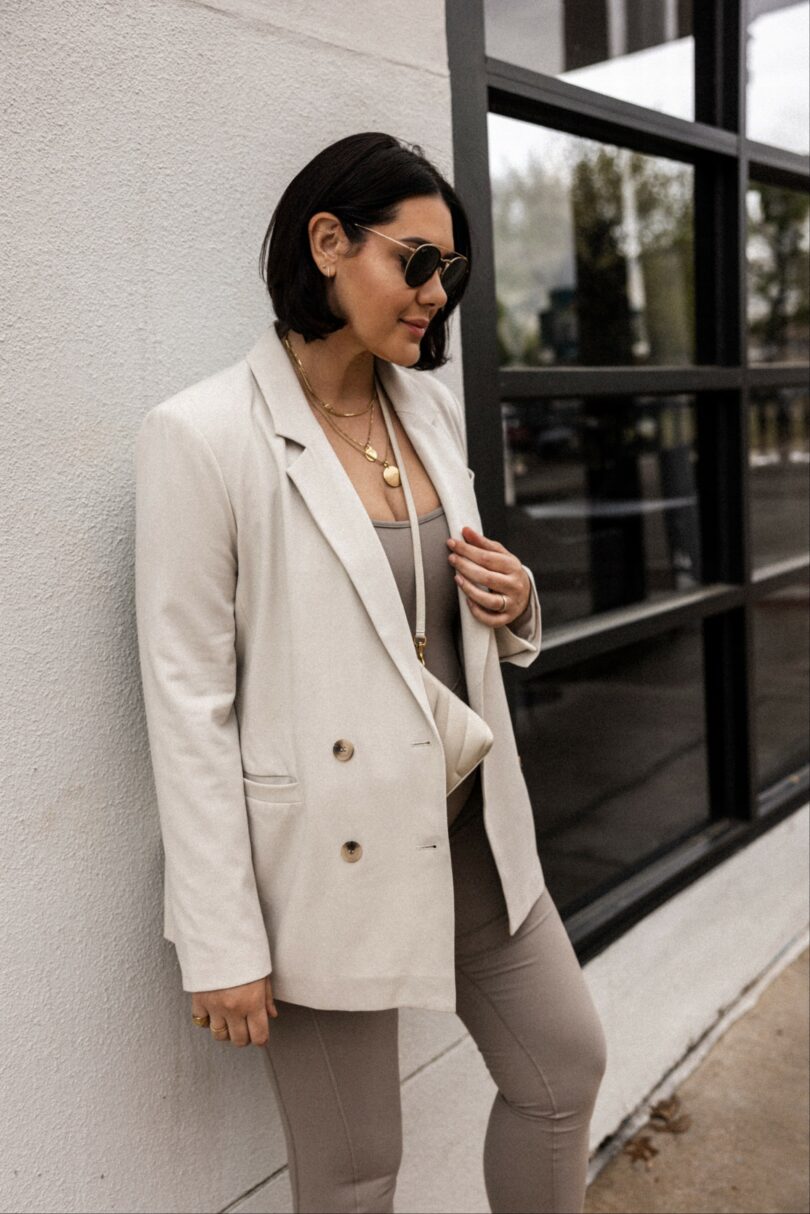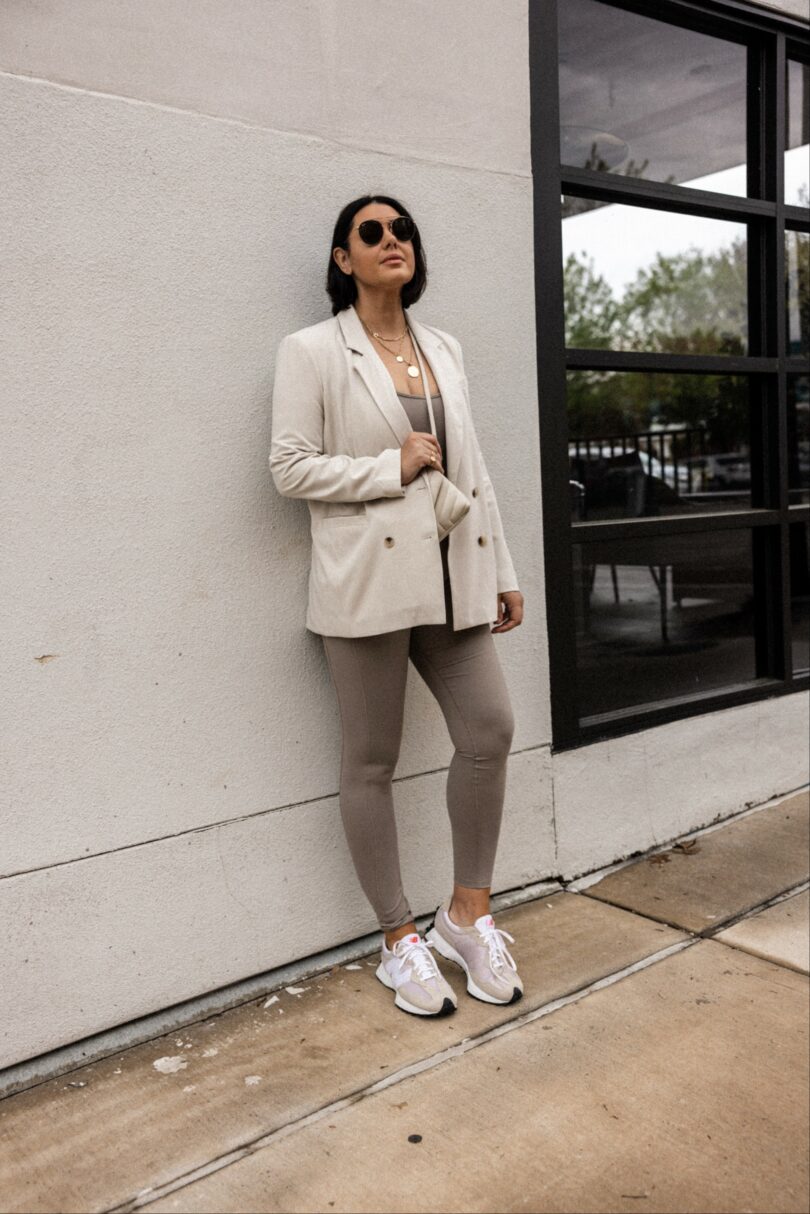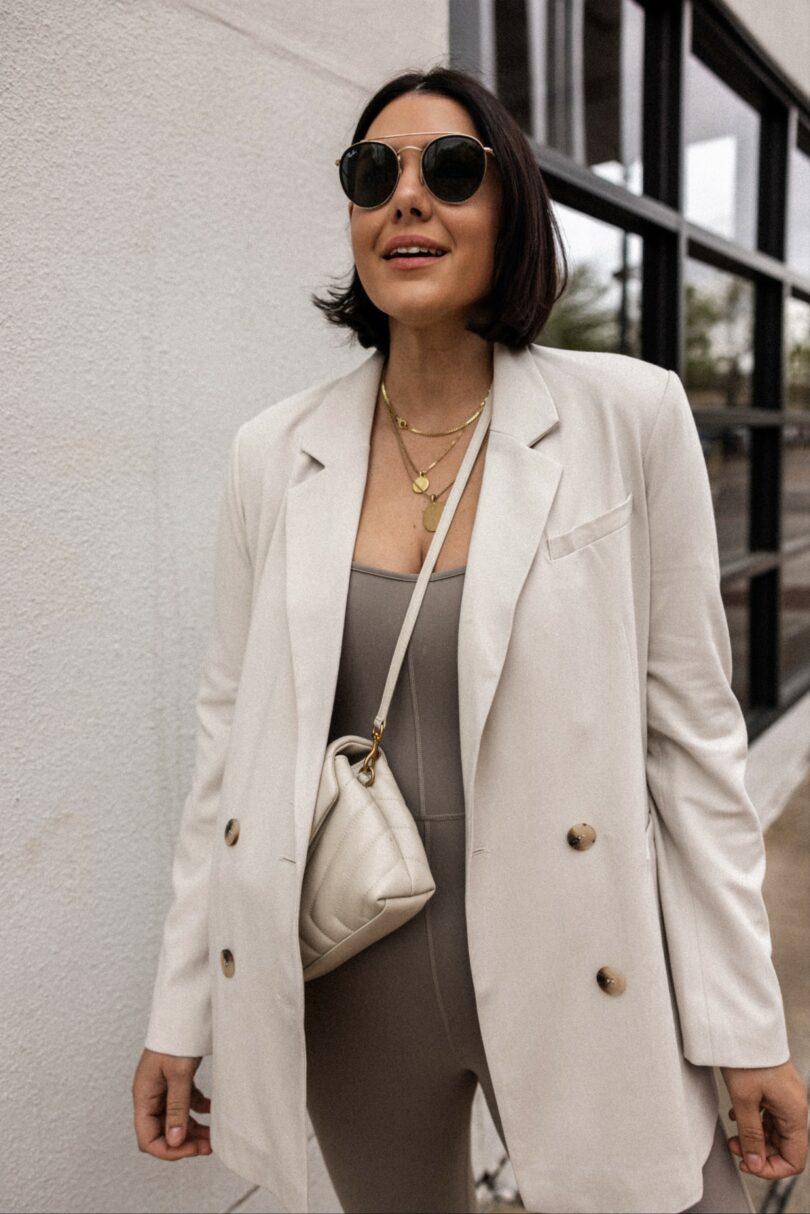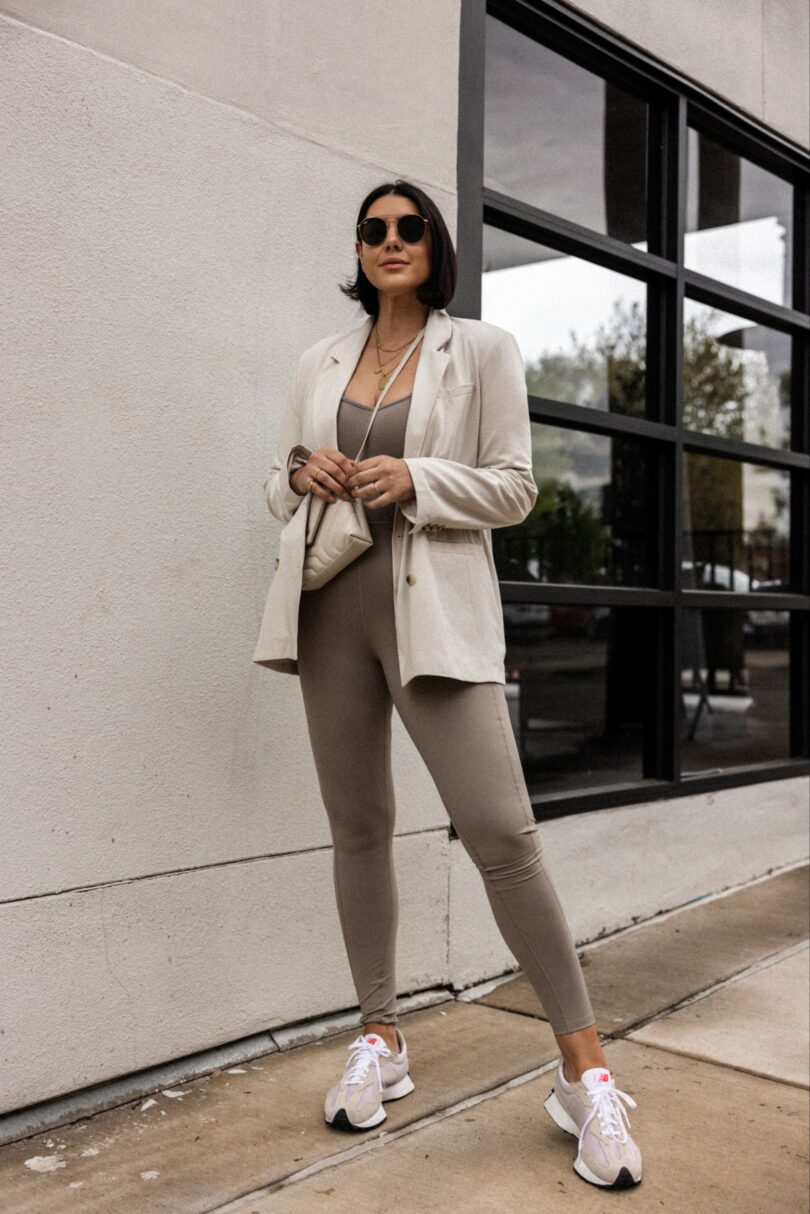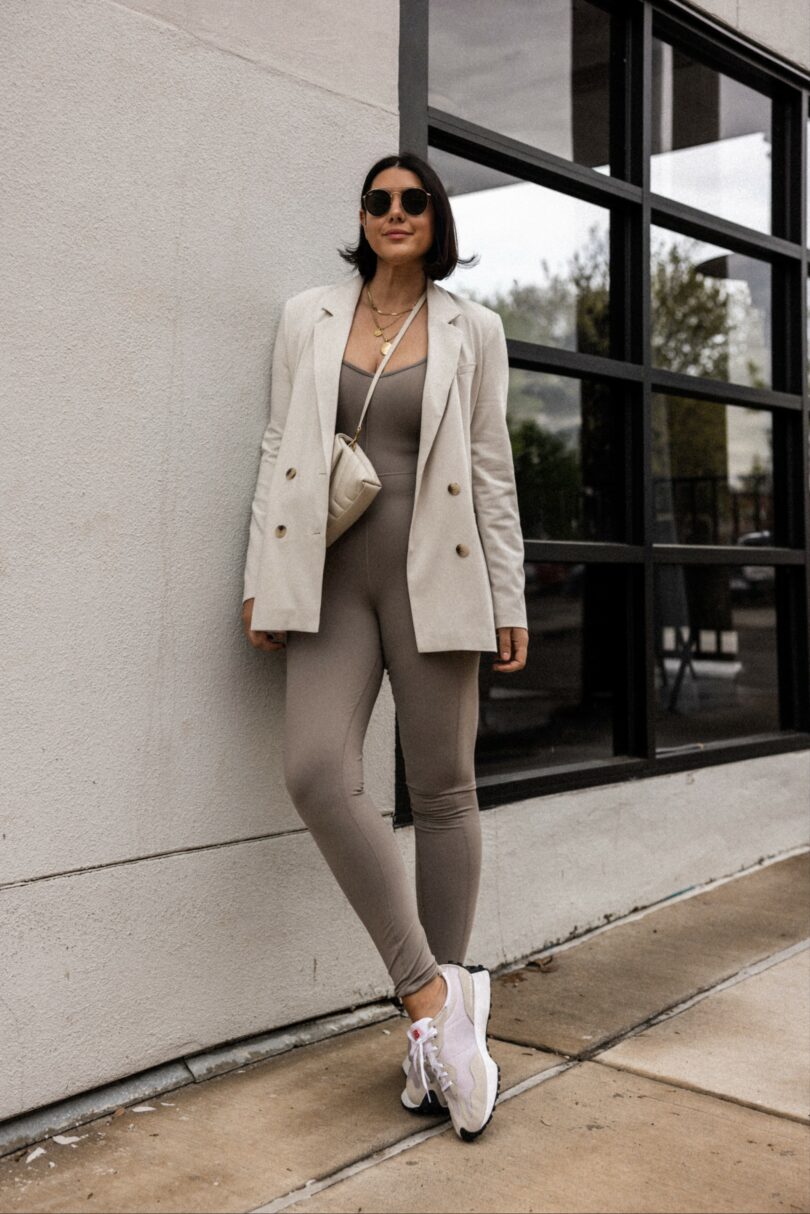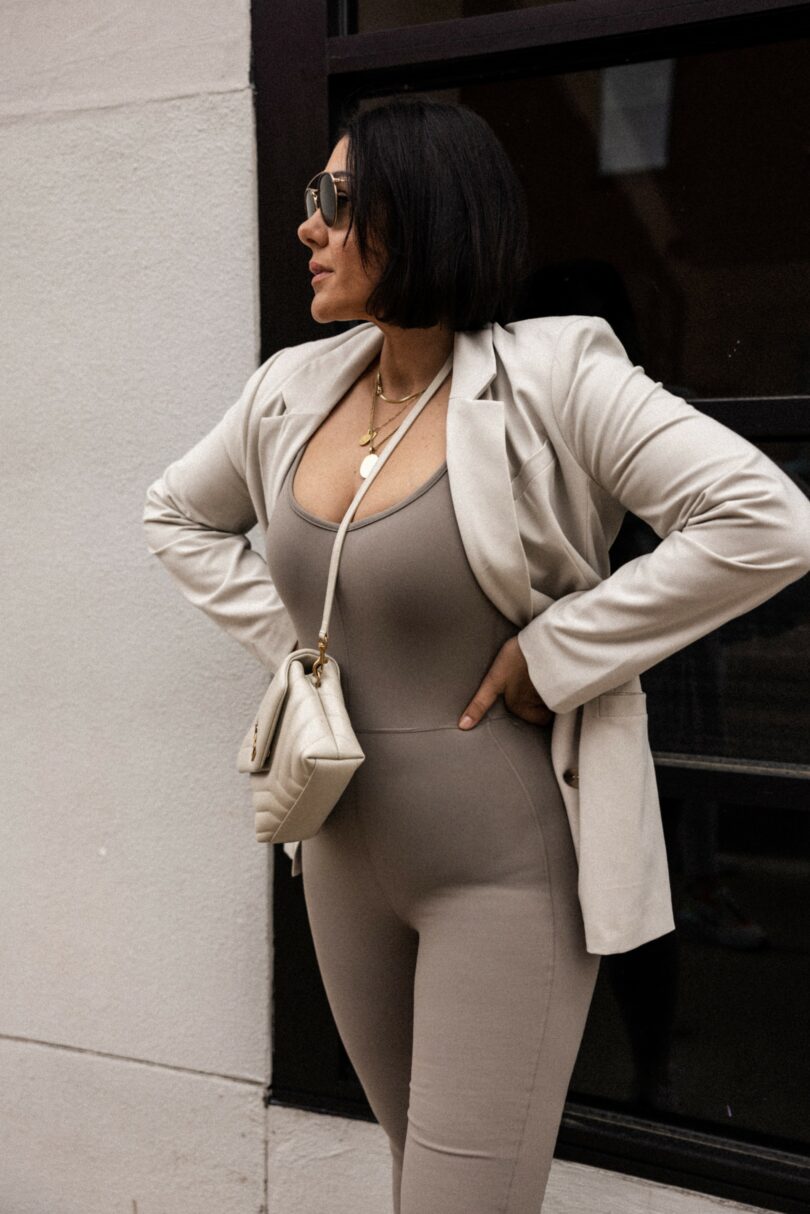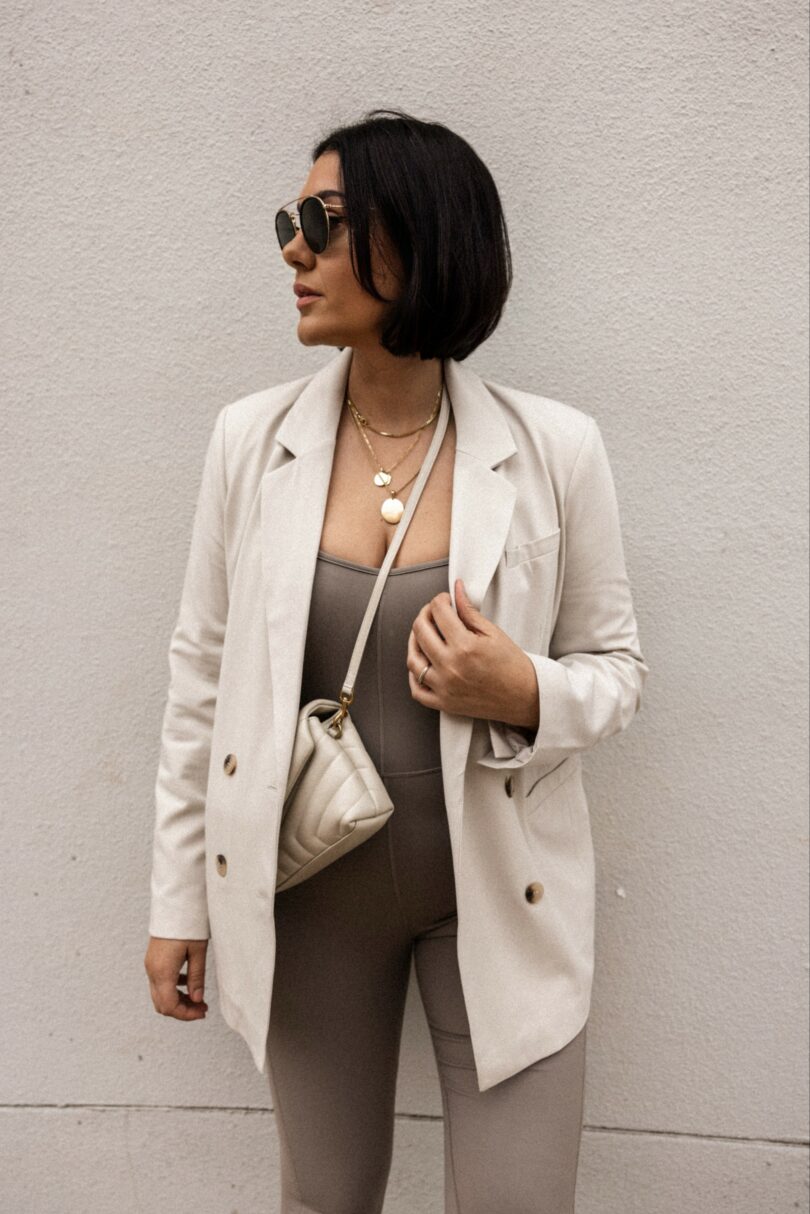 This is going to read like a sponsored post but it's not, I actually just really like this new-ish to me brand. (Full disclosure however, I did do a sponsored post for them last December which is how I was introduced to them!) The brand is Dynamite and most of their items are under $100 and all the items are an elevated essential meets approachable trendy. So like this jumpsuit (trendy) but this blazer (essential) and they are both from there! It runs about the same as an H&M, Mango — so for me I toggle between a medium and a large, so I would say the fit is spot on for me. The quality is nice too — again think Zara or Mango. The price and the quality match, if that makes sense.
This blazer is gorgeous and it's actually a white / light blazer that I don't feel like a doctor in! Things that are guaranteed to make feel like a doctor or a nurse: a white blazer, a white midi dress with short sleeves and a collar, and scrubs.
I am in the large of this blazer. Highly recommend looking into their blazer's if you're on the hunt for a new one. This one is lined, has pockets on the front, fits oversized but is fitted correctly in the shoulders. Now I could probably do a medium but I wanted to make sure the shoulders fit on me. Find this gorgeous blazer here!
How do you feel about active jumpsuits? I actually think I'm brave enough — or brazen enough — to go to the gym in this! Now I am wearing a bra with this one here because you gotta. It's not lined for a bra, but I think a sports bra would look cute with this look, like the strappy kind? I'll do it and report back. This fabric is pretty kind on cellulite / panty lines, which surprised me. Sometimes a taupe hue or a brushed fabric can be showy, but this one is a nice look.
I actually have this jumpsuit in black and beige. I ordered the black first in a large but it was too big. I returned to this color for spring and got the medium — perfect fit. Size down if you run in between sizes. Find it here!