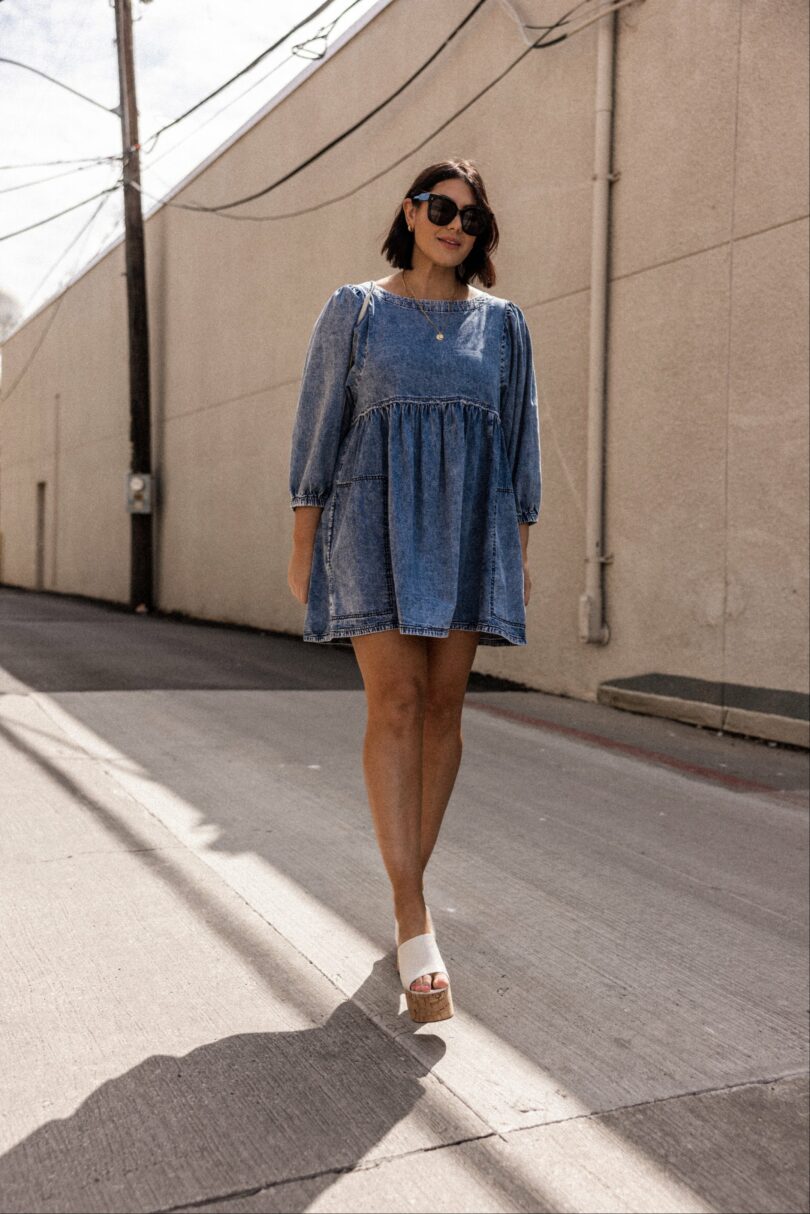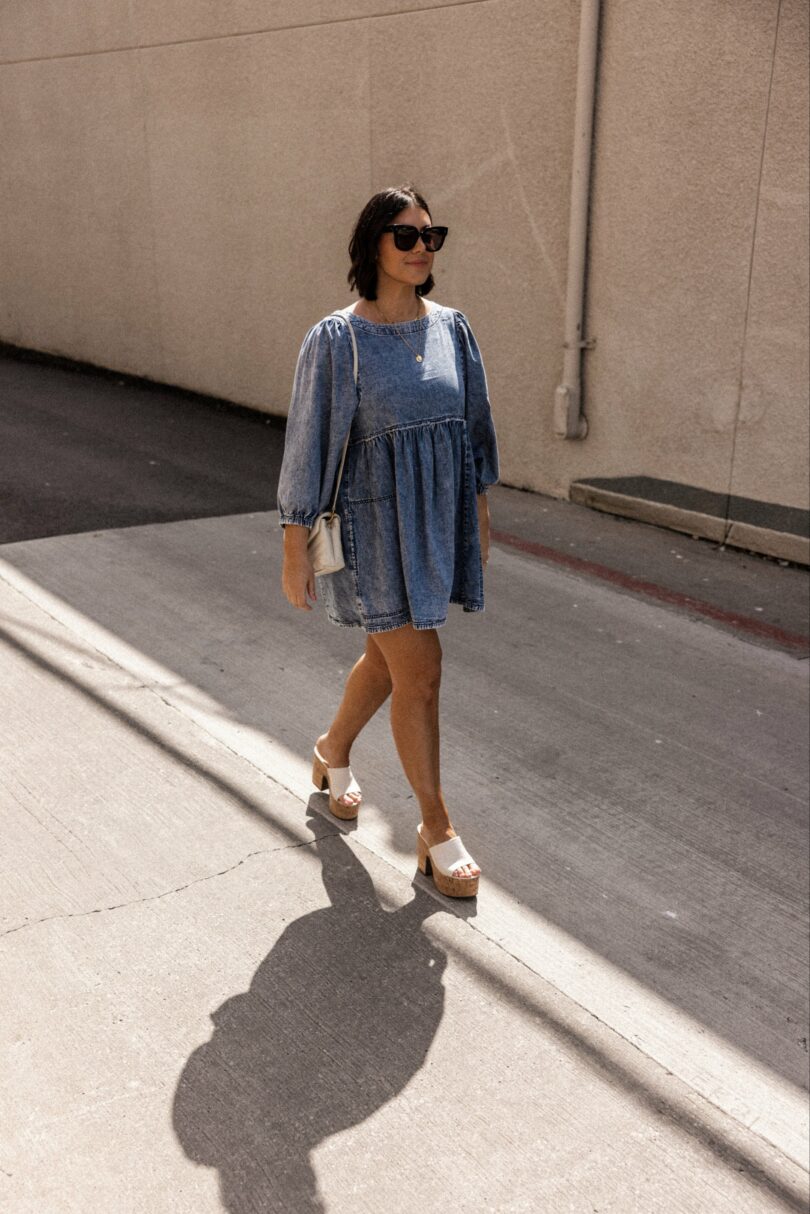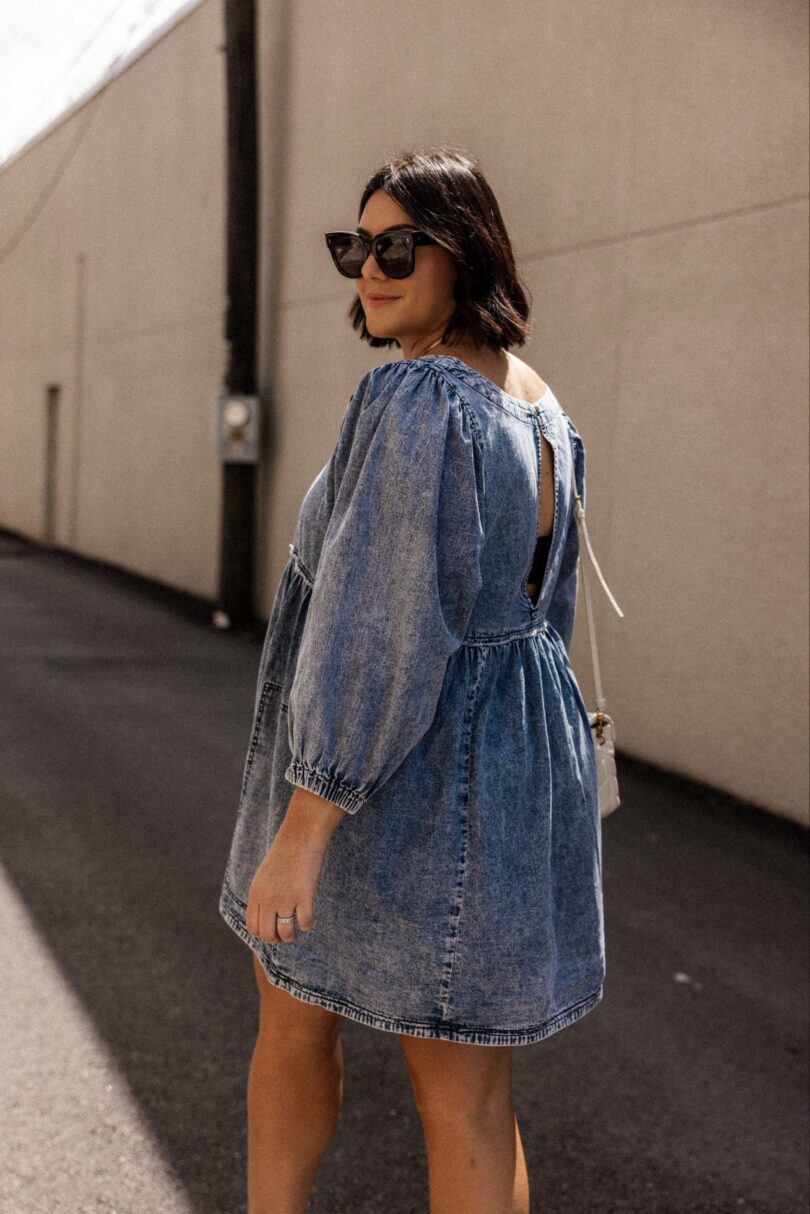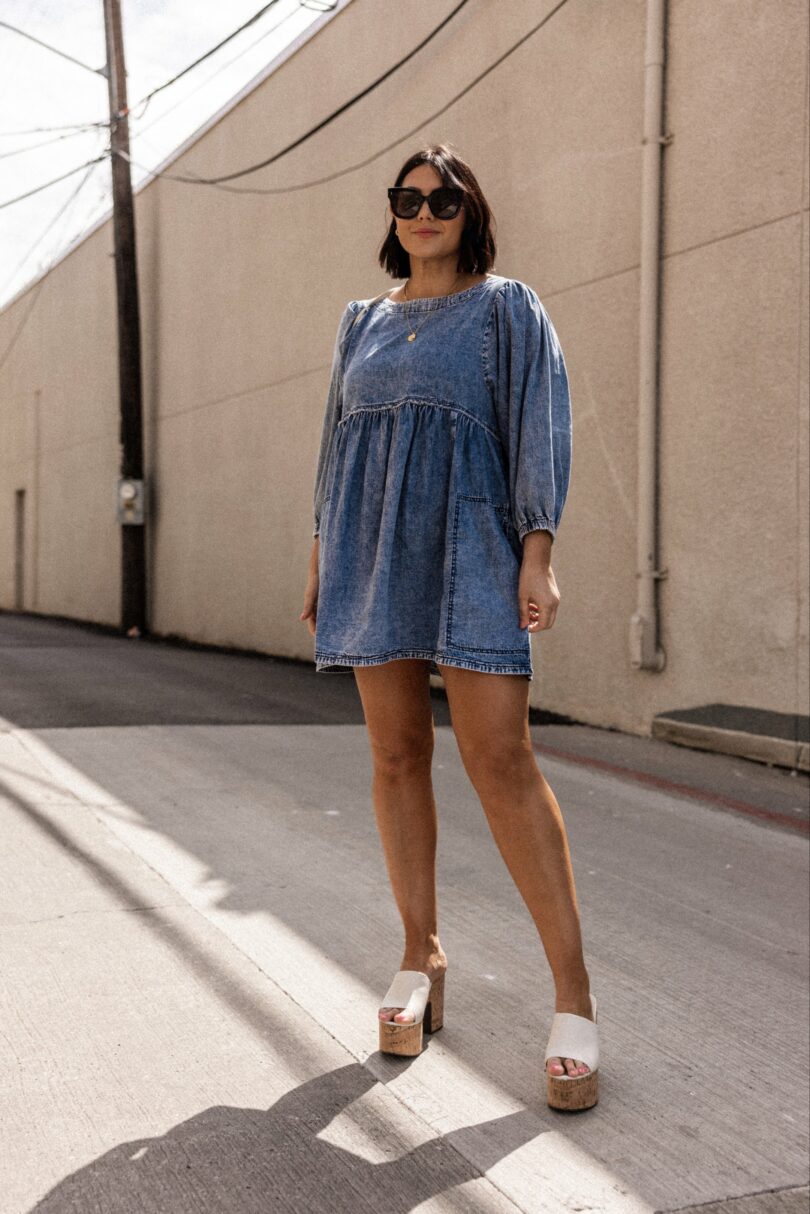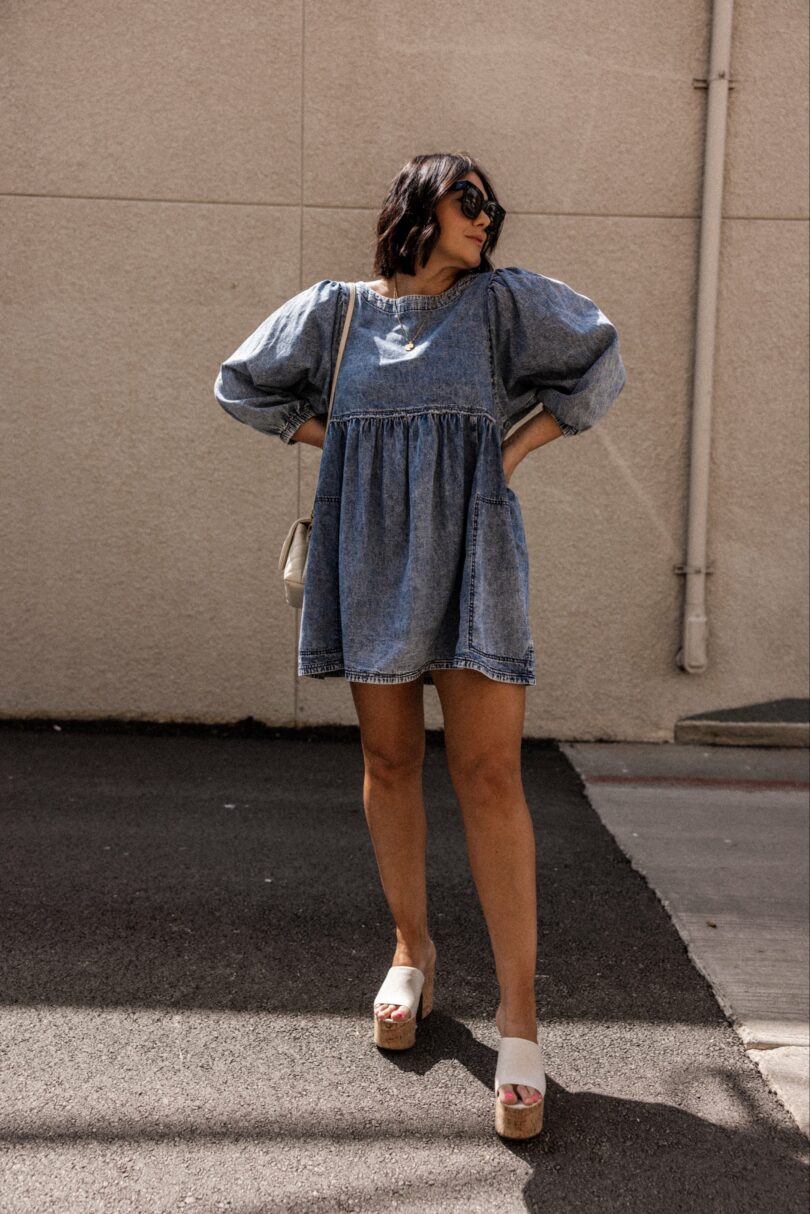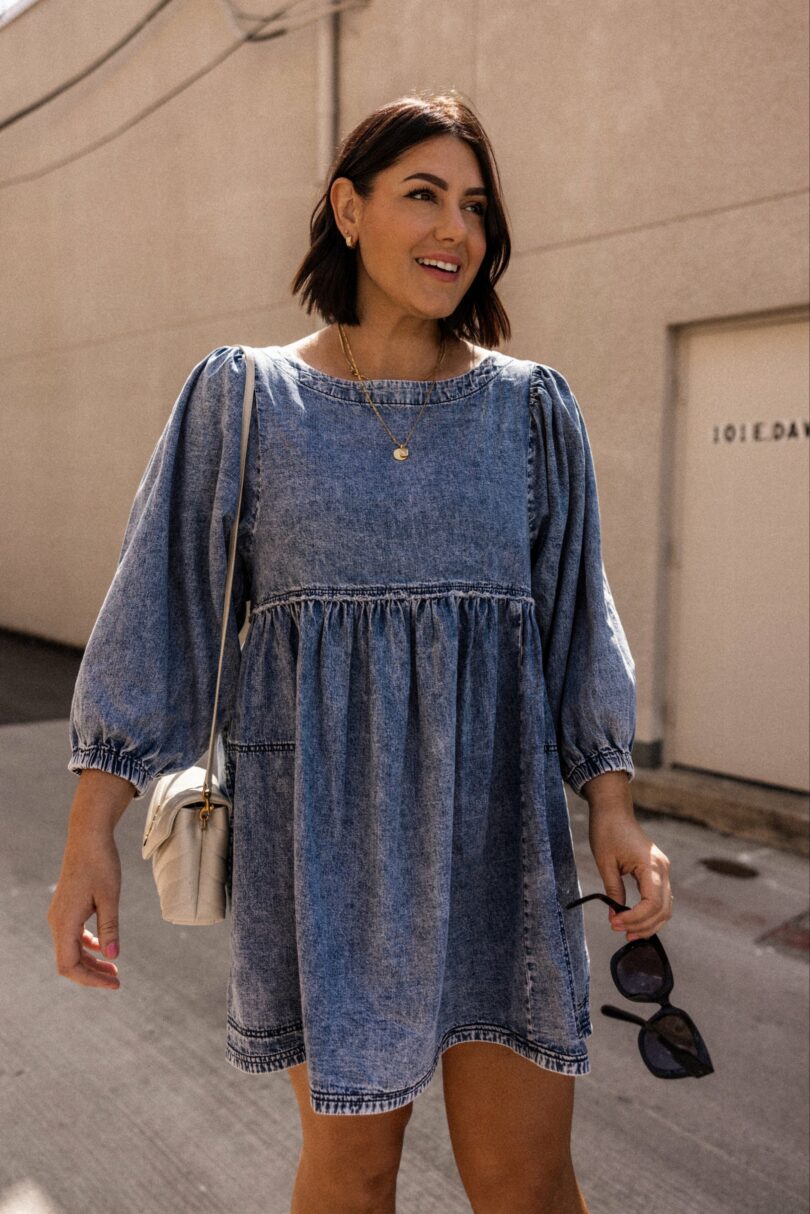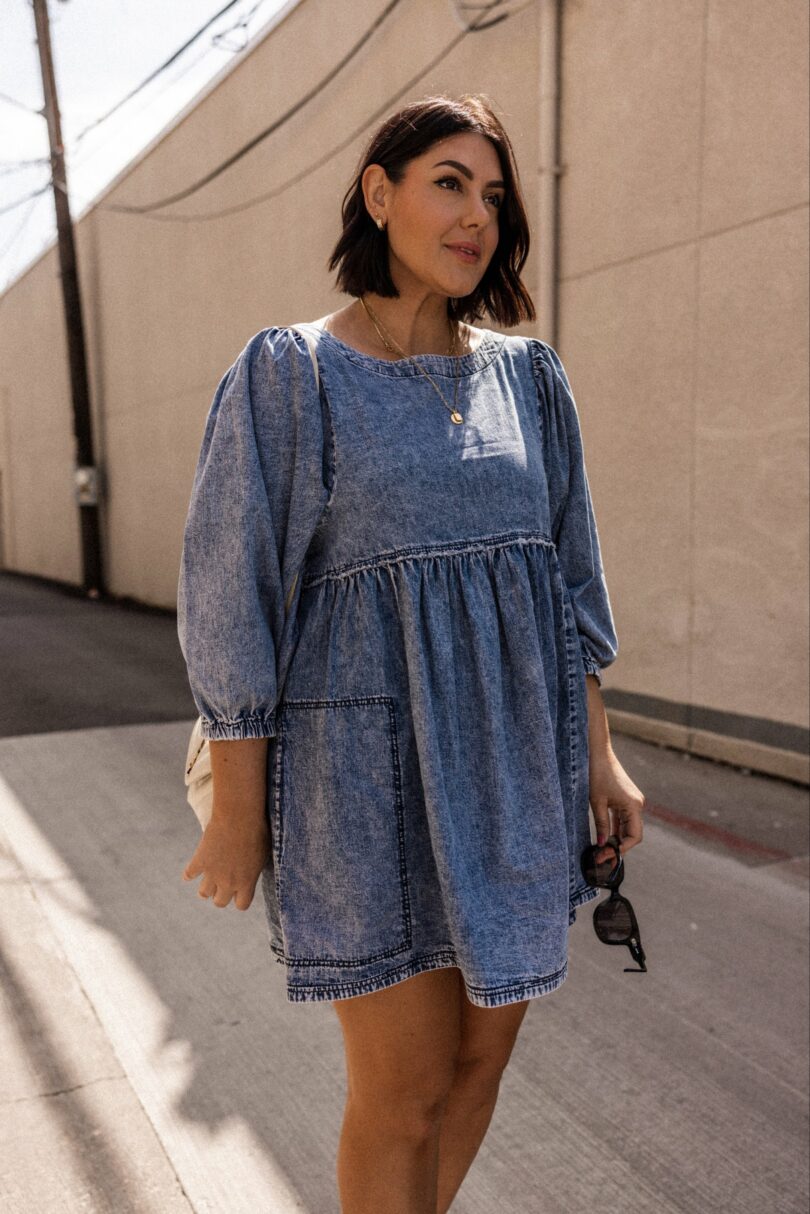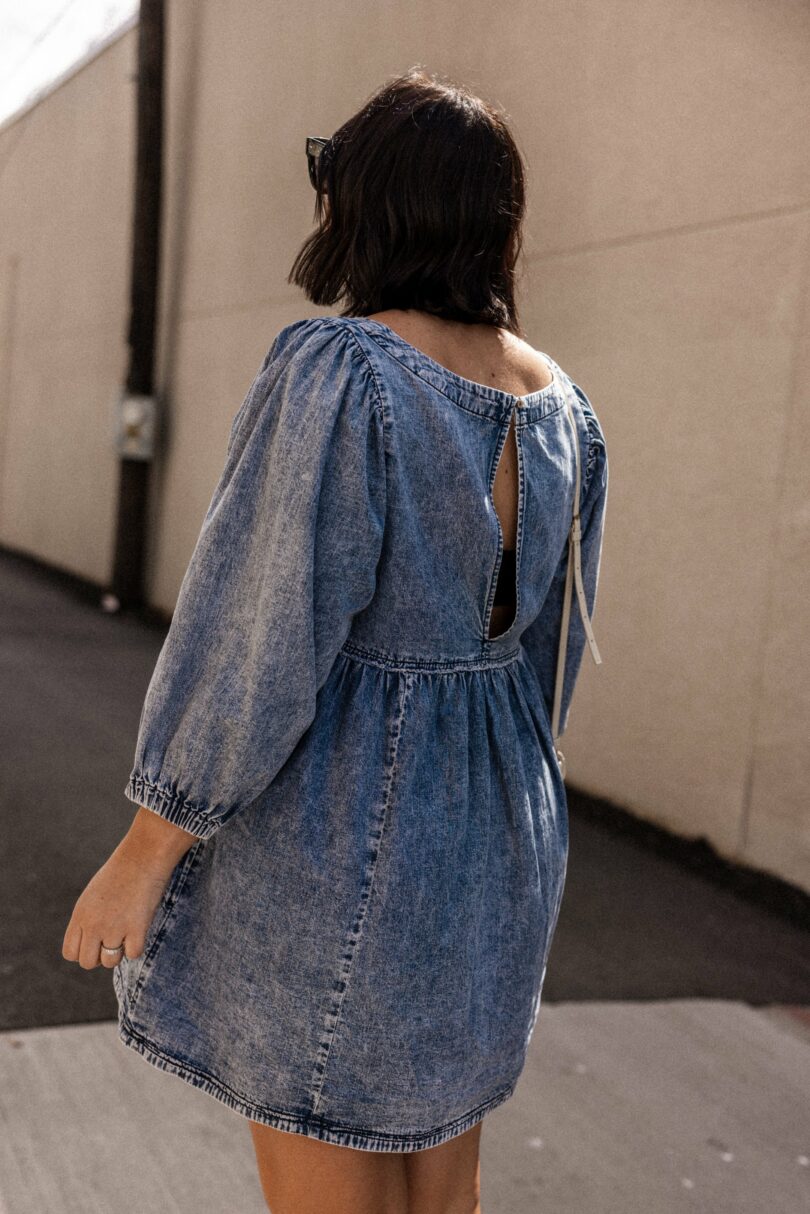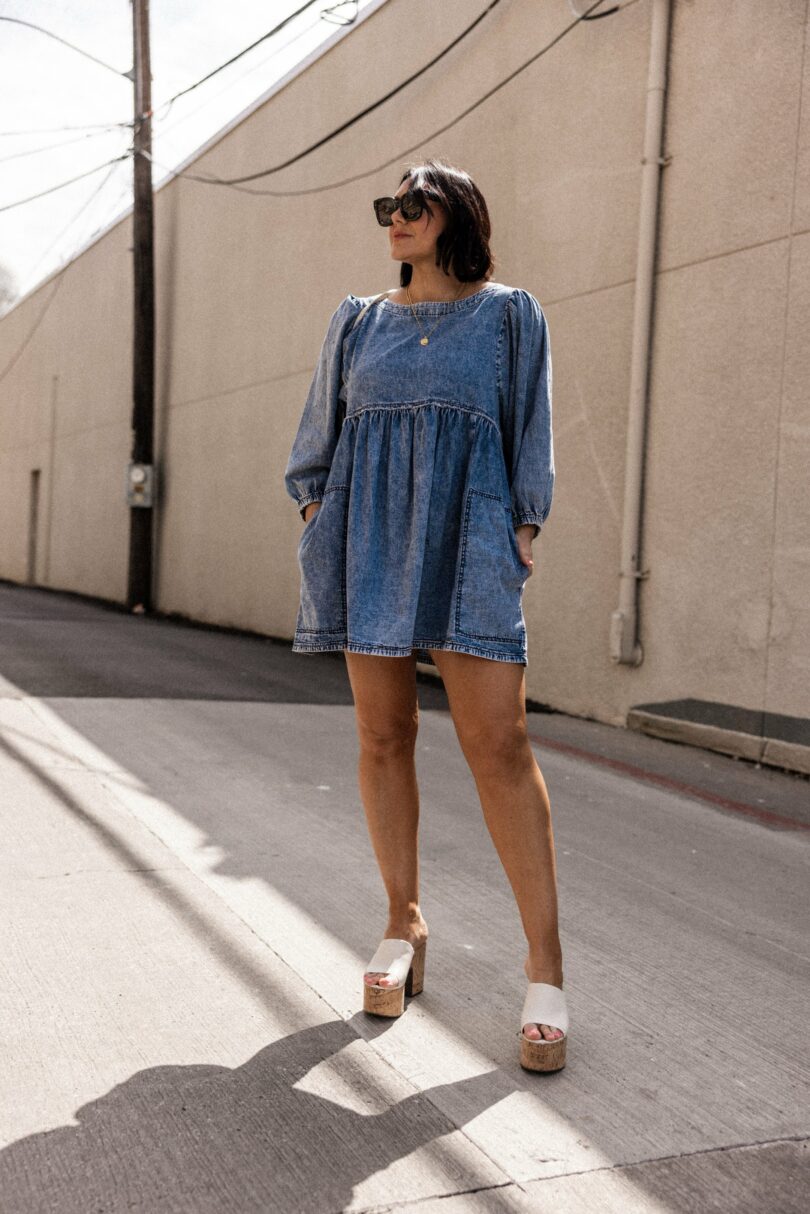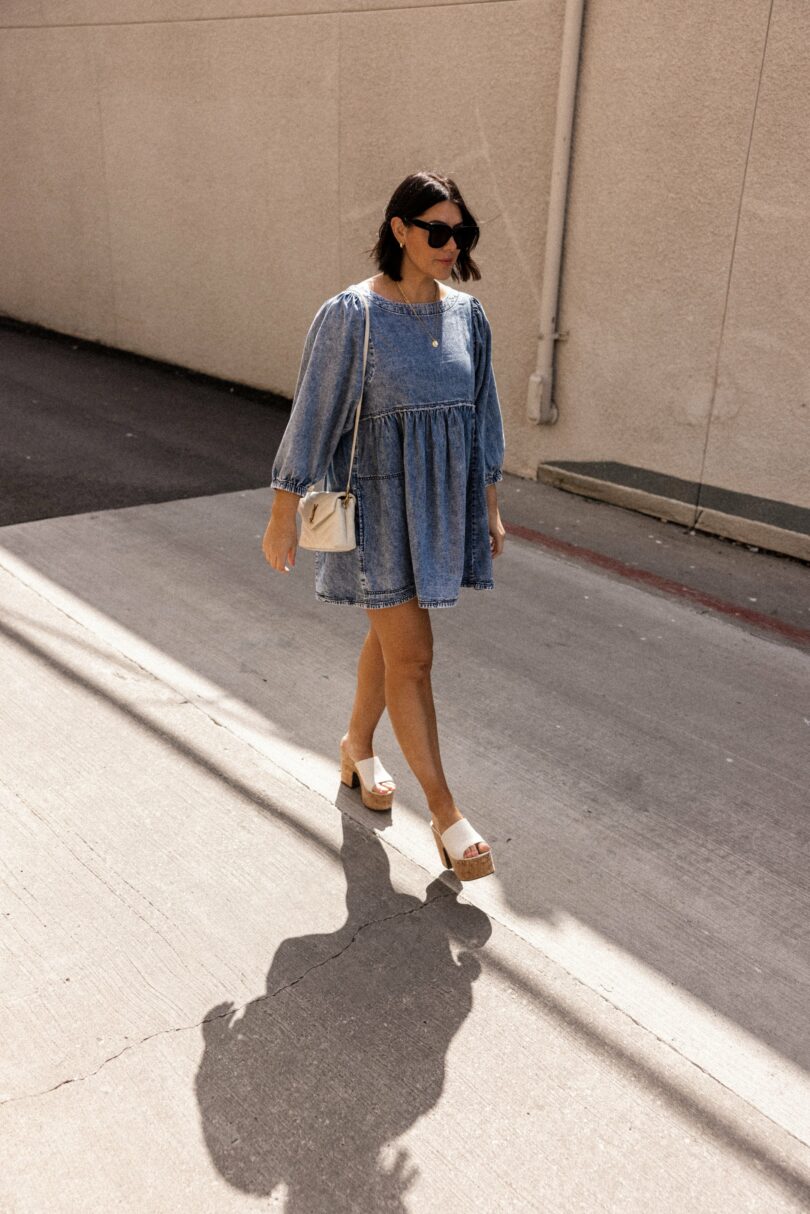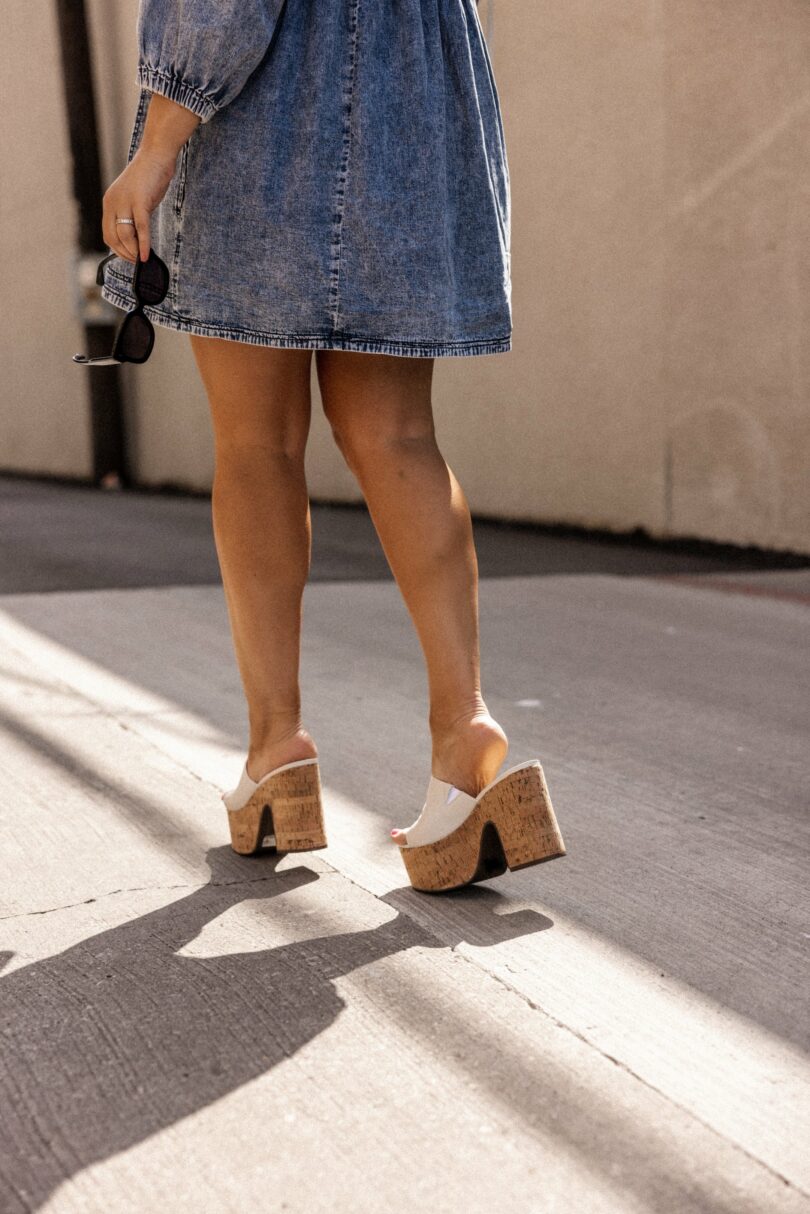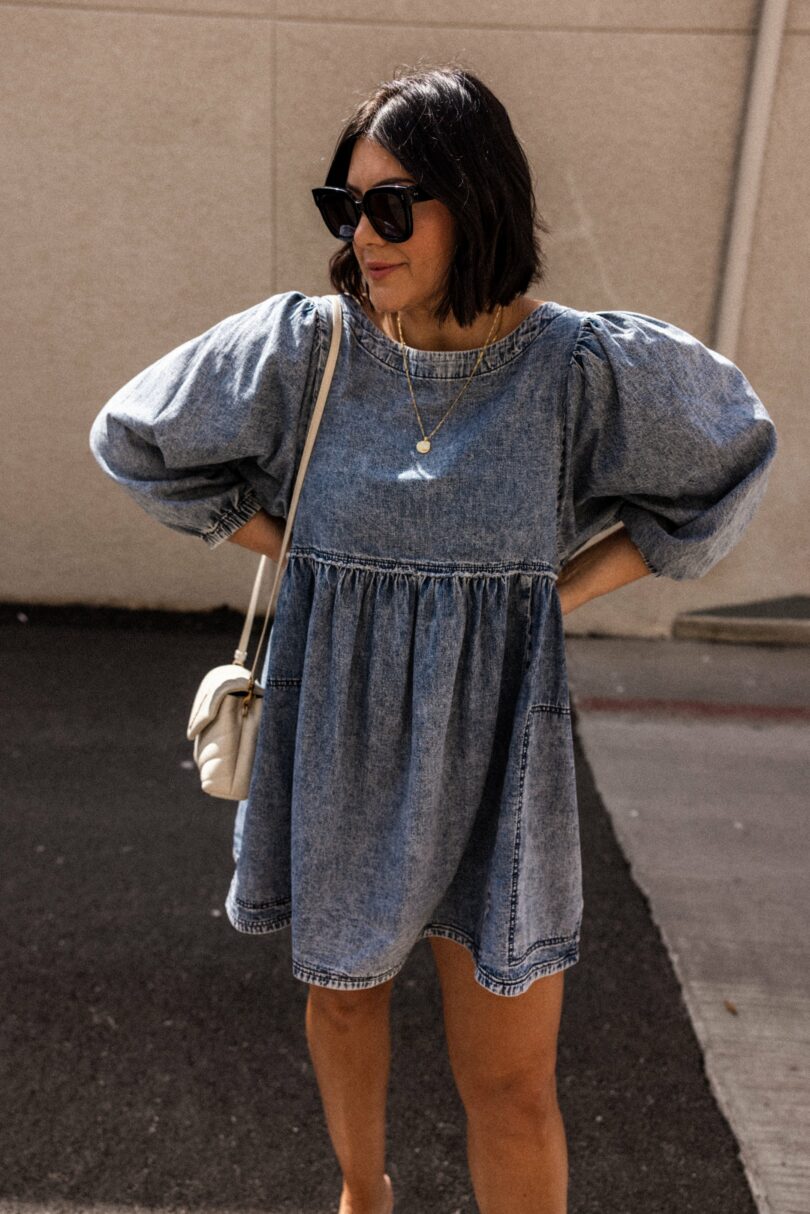 I am loving the platforms this spring. LOVING them. I will take any excuse to be 5 inches taller. Okay I think these are 3 but I'd take 5. I always wanted to be even taller, so I feel like my dreams are coming true up here. The air feels fresher, the view clearer.
Jokes aside, I do love the platform trend. Loved it then, love it now. These are surprisingly easy to walk in too! I hauled across our downtown to the coffee shop and back. Would I want to stand in them all day? Probz not. But for a moment, they are perfect. I am in my typical size 10, found here at Nordstrom!
Can we talk about this denim dress? I've worn it 3 times since I got it last week. Once on a date, once to shoot this and it was a Monday and one just because I wanted to feel something inside. A denim dress will do that for me. The puff sleeves, the big pockets, the short length. It's everything I could ask for. I am in the large for length but no need to size up! It fits generously and billowy. Find it from Nordstrom here! 
(Or find it in many colors on Free People here!)