You guys, color is BACK in a big way this year and she is ready to shine. We've pushed her so far back into our closets that she took some time off, went on vacation for 3 years and found some new inspiration: Bold colors, layered patterns, florals for days — it's all back and better than ever. I've not seen color like this since 2012. Also I hate that that was 10 years ago, as a side note. It makes me feel things and I don't like that one bit. *clutches oversized bubble necklace*
So how can you incorporate a little color this year? Well I've made a new tagline for no one but myself: Swap for a Pop! And I've broken down just a few ways you can make the swap below.
Swap Neutral for New Hues!
I am not saying neutrals are out — that would be like me saying Monday's are cancelled. That's never gonna happen. But keeping your base colors, basics and neutrals in mind, think about how you can give your outfit a bit of a push forward. Add in a colorful tote, purse, bold earring or shoe. Try to steer clear of huge necklaces, I know I know — I said 2012 and we all got excited, but it's not like that. (Not yet anyways.)
I made the swap with these two below: a tiny but bold pop of purple and this very loud floral heel.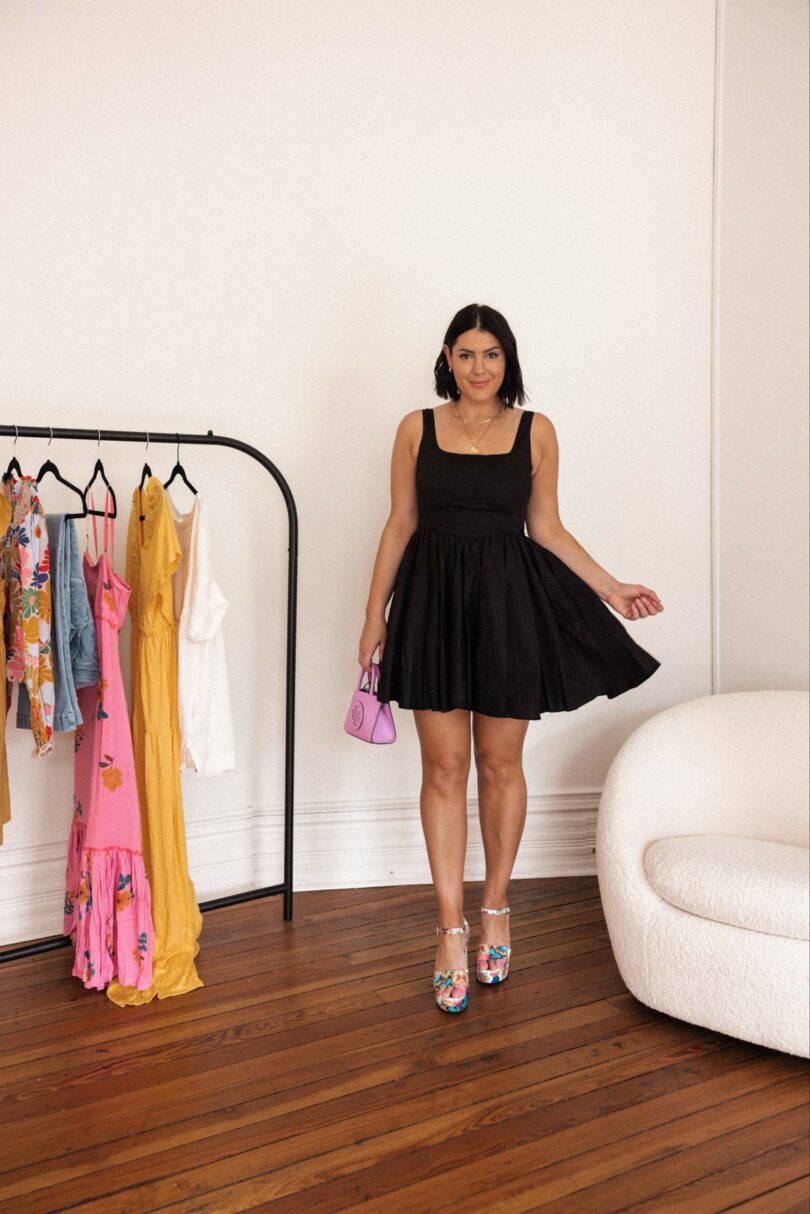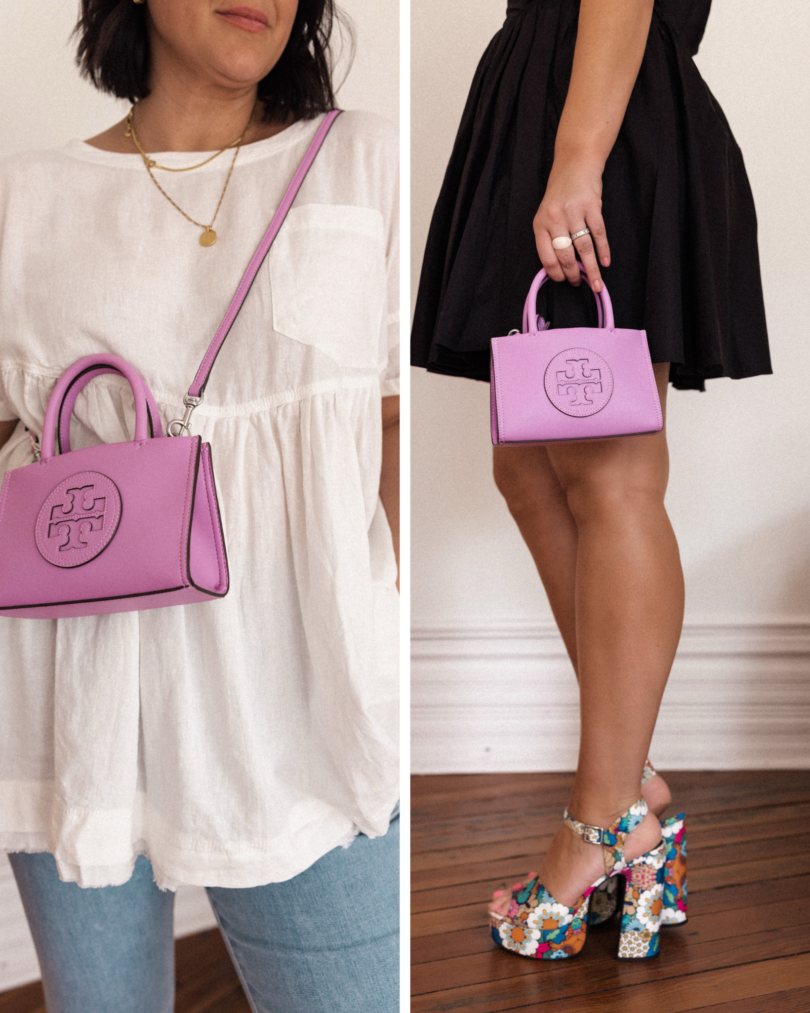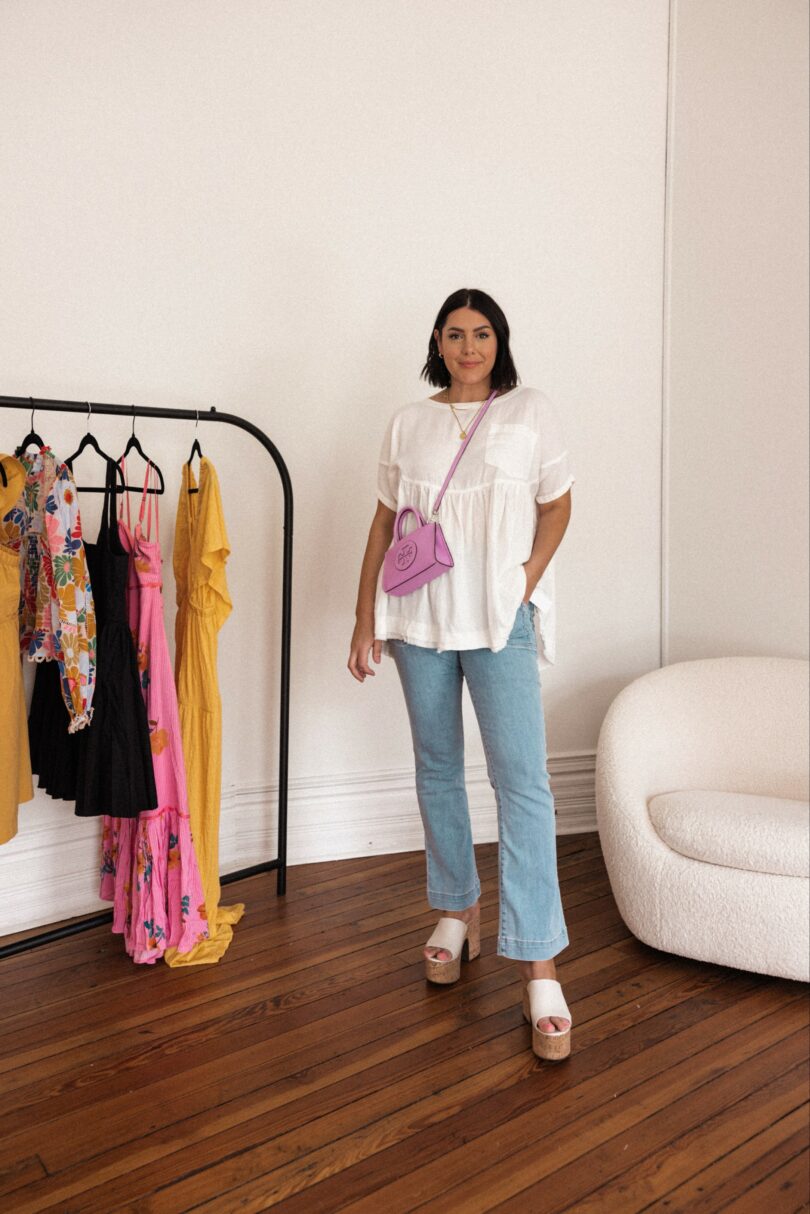 Shop the Jeffrey Campbell Floral Heels | Shop the Mini Ella Tote
Swap Normal for Floral!
A strapless dress? Normal. A floral and striped strapless dress? An actual answered prayer. (The prayer being 'please send me something to wear to a party this weekend.)
Again, there is nothing wrong with a plain blouse or dress. Not one thing. But why whisper your outfit when you can scream it, you know? This Farm Rio blouse below? She screams look at me! She screams: it's SPRING! She screams: I NEED ATTENTION! And I'm happy to give it to her.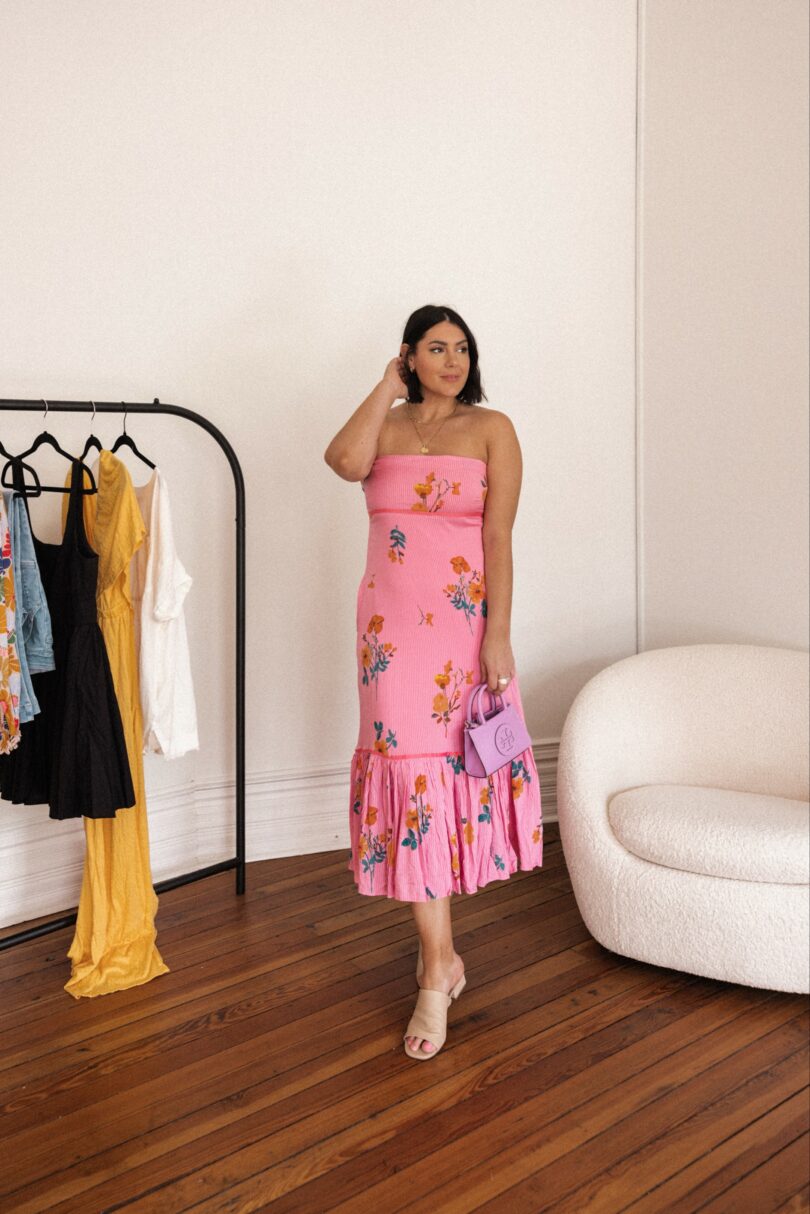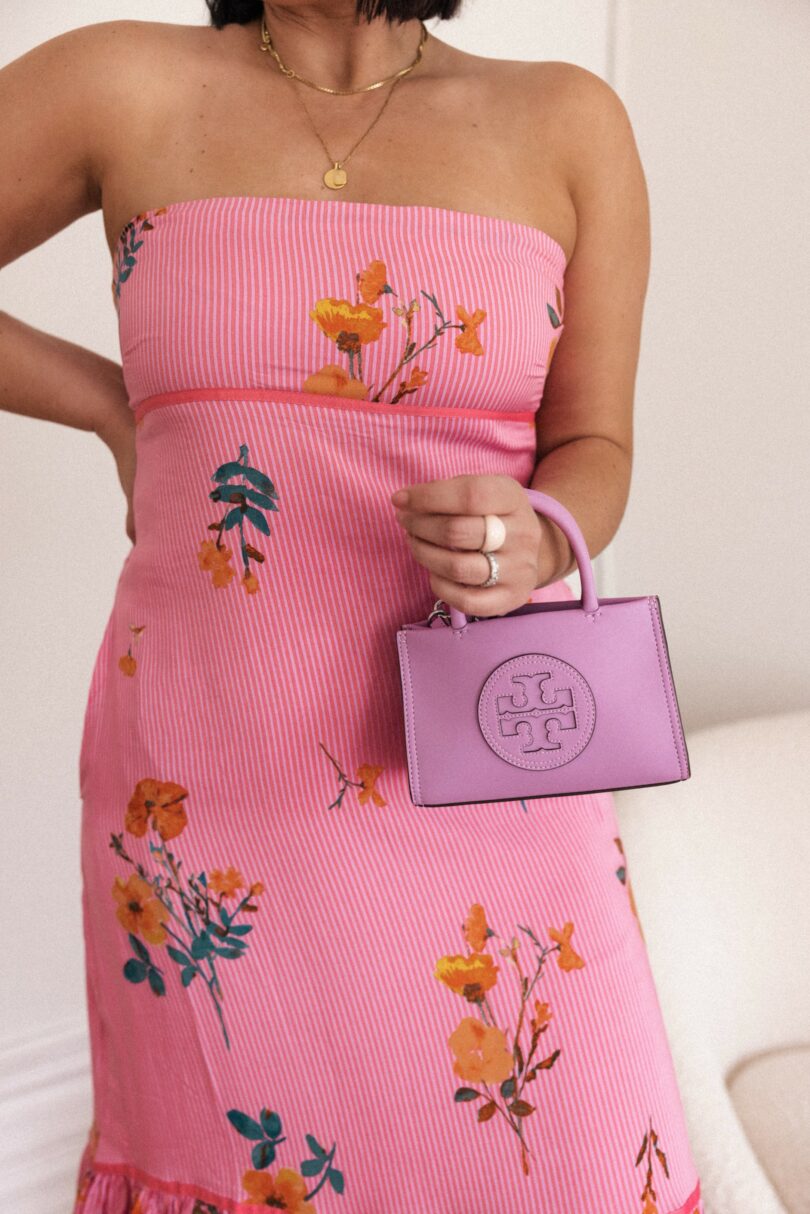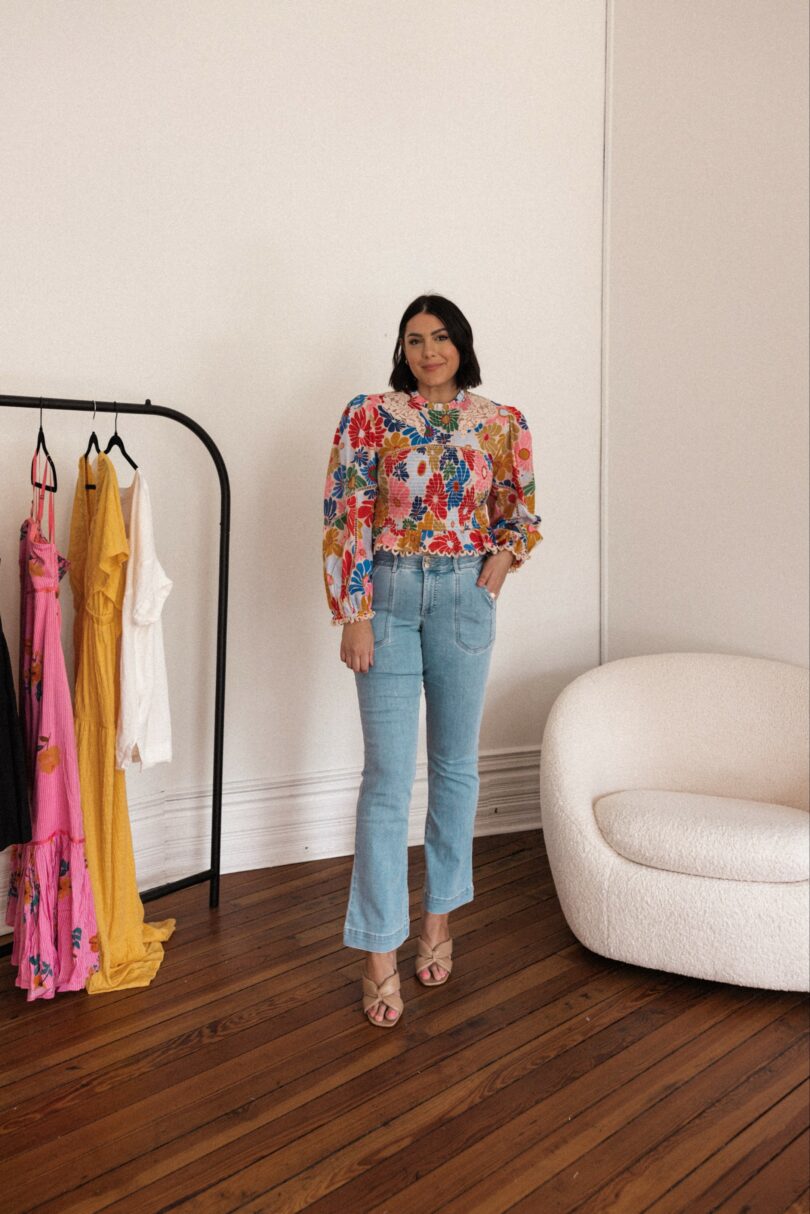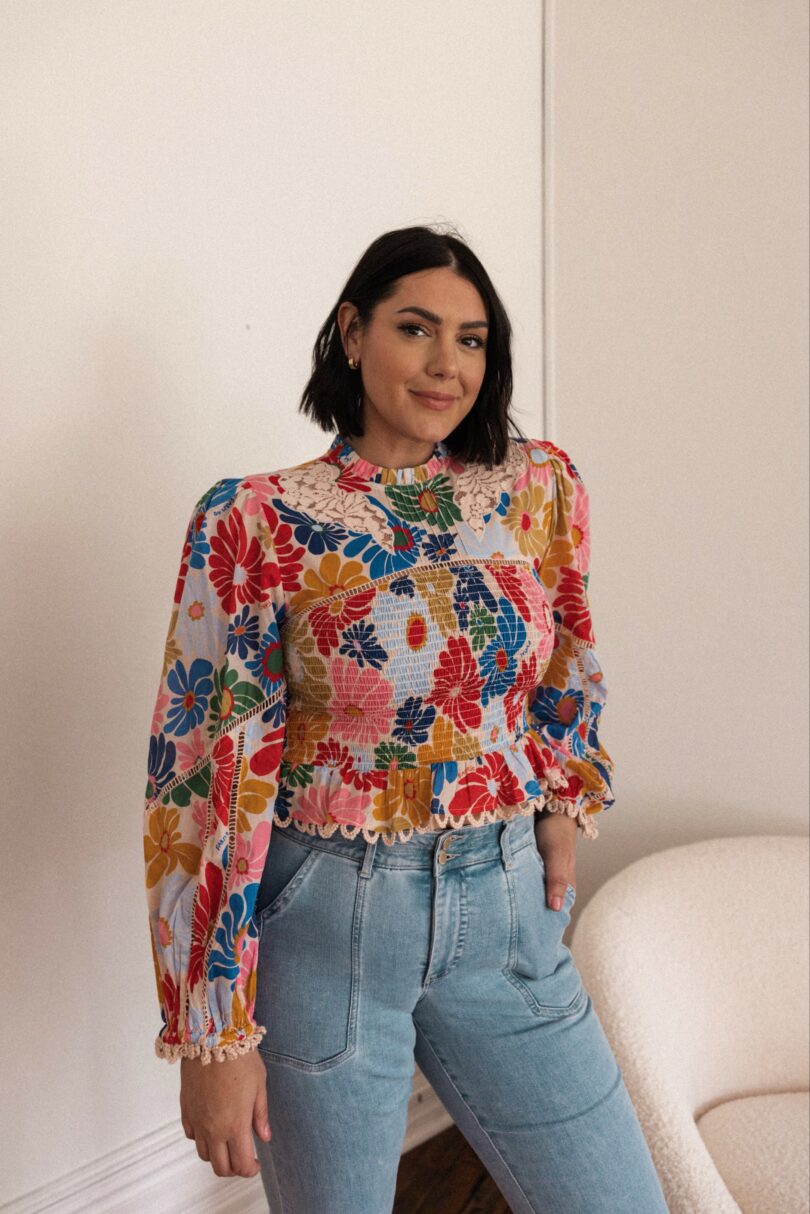 Shop Free People 'Rosie Rosie' Dress | Shop Farm Rio Top
Swap Beige for Bright!
I have an idea for you if you have a mainly neutral based wardrobe but want to incorporate more color. Pick one color this spring and focus on it. For the purpose of this post, I chose yellow (okay and purple, and pink and red…I get it, I get it.) When you pick one color to focus on, may it be accessories, a fun blouse or dress, it allows you to find the color that makes you feel best. I, as seen here, love all the colors but there is something about yellow that just feels exciting to me. I haven't seen yellow in a MINUTE and so I jumped on these two dresses. Yellow might not be your thing, but find a color that you love and go big with it!
Pro tip: If you are just stepping back into color, keep your accessories simple and your shoes neutral.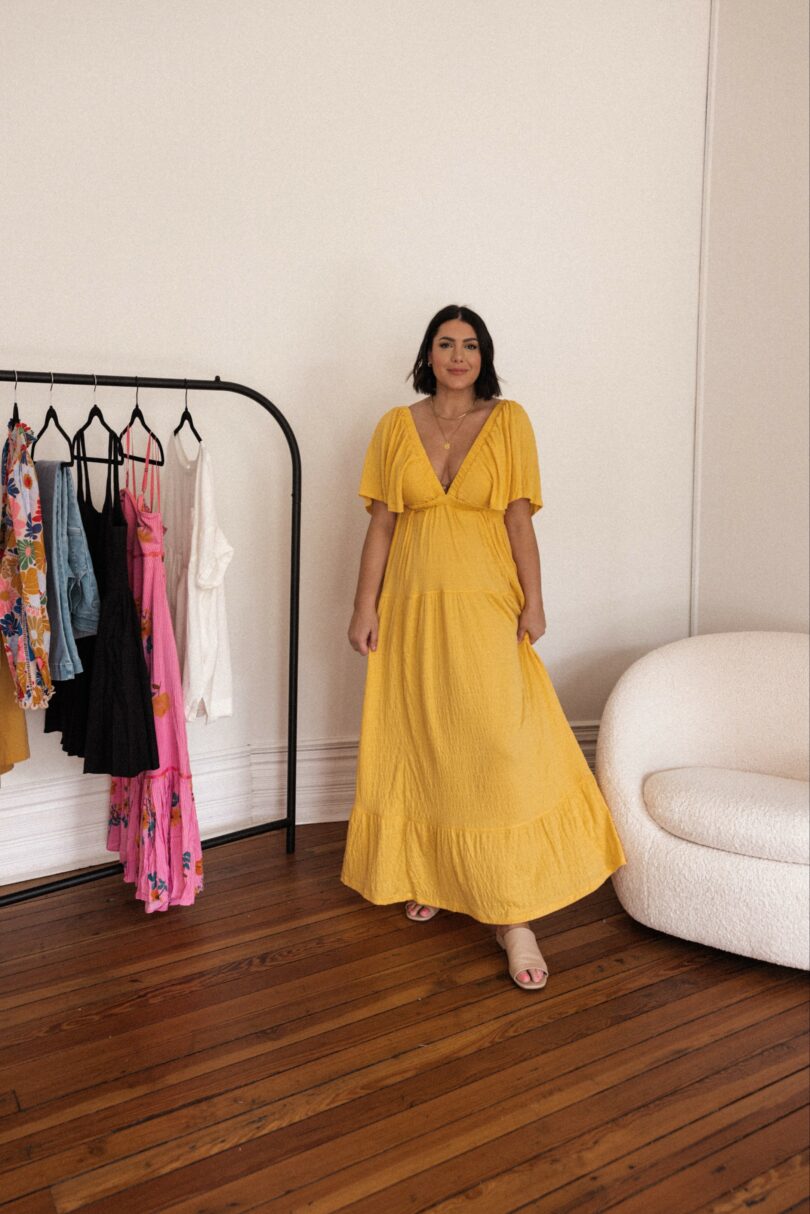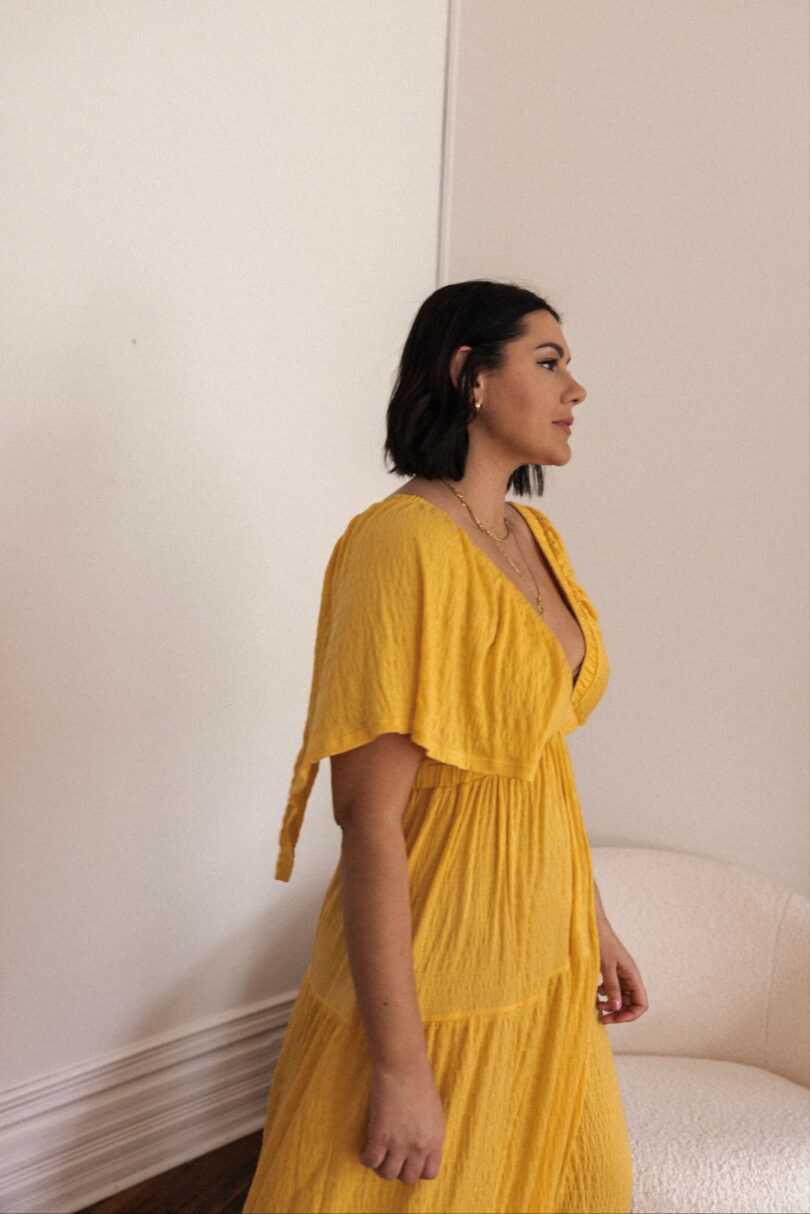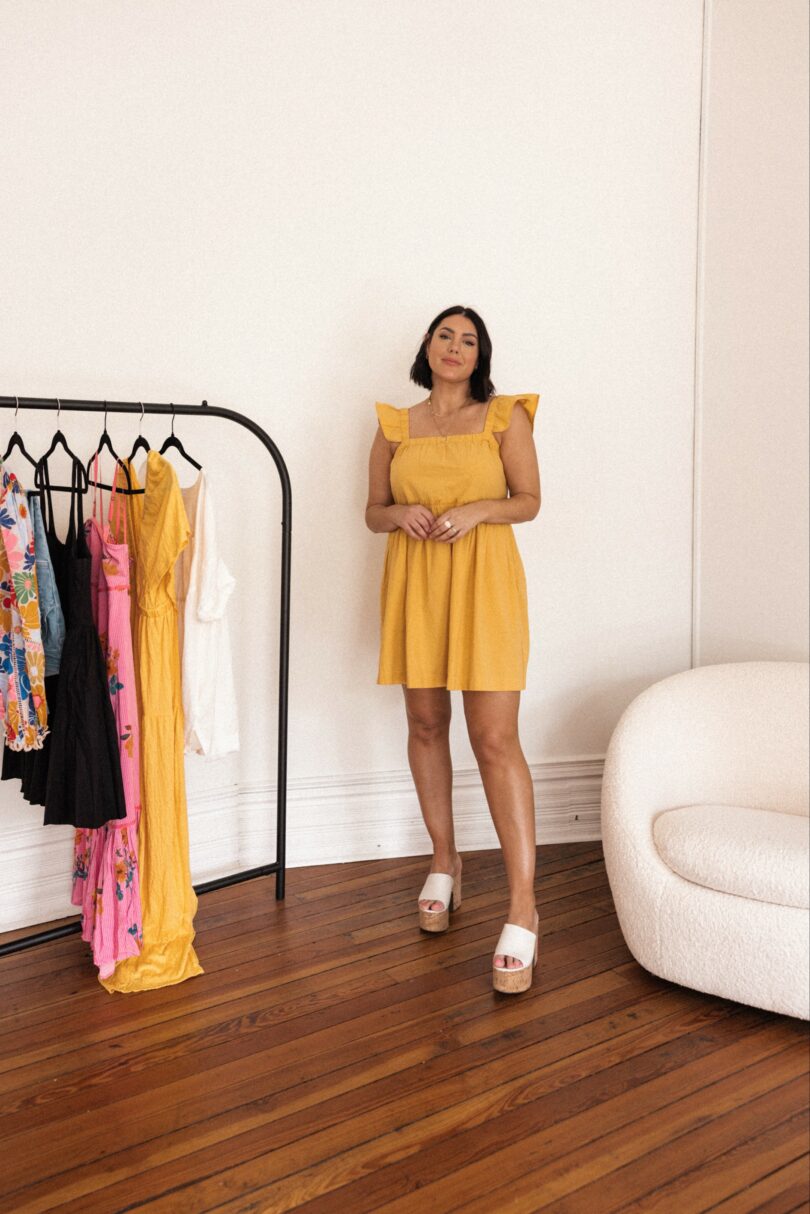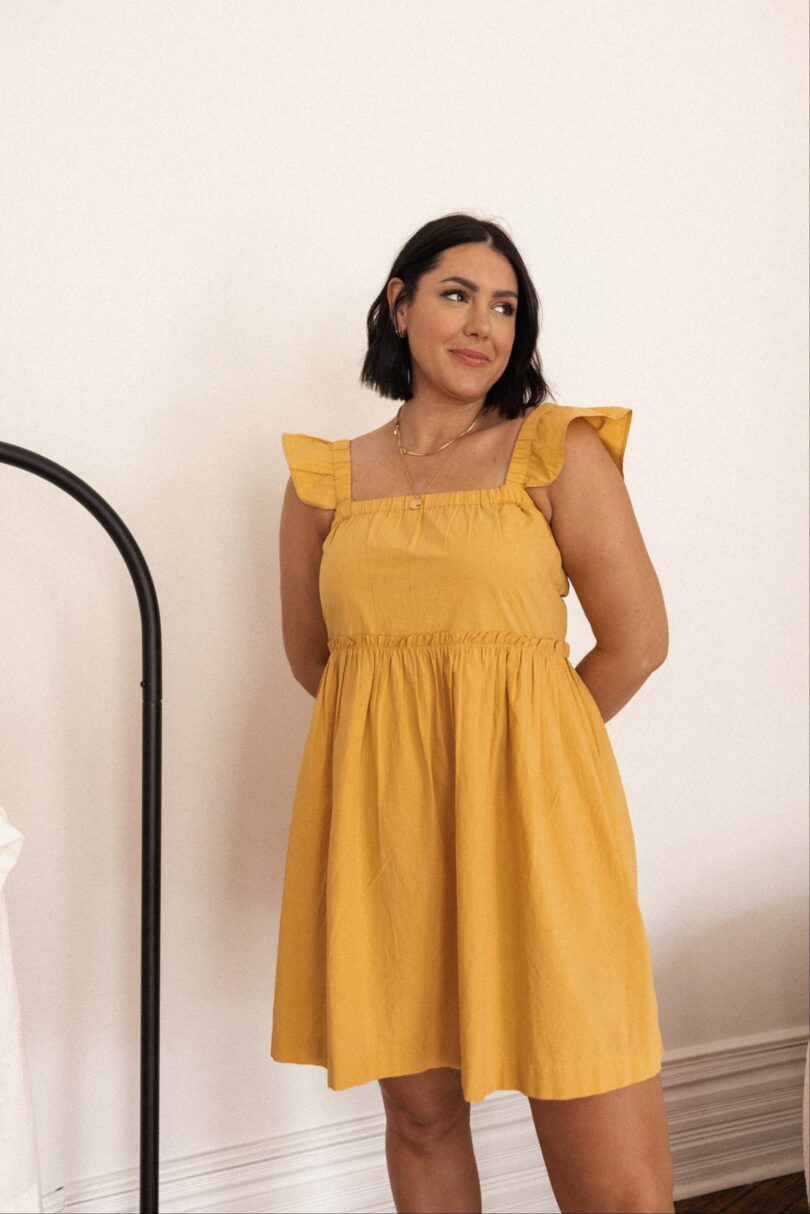 Shop Free People Maxi Dress | Shop Madewell Ruffle Strap Dress
__________________________
Which color is your favorite to reach for in spring? Any new hues you'd like to try? Let me know in the comments below!