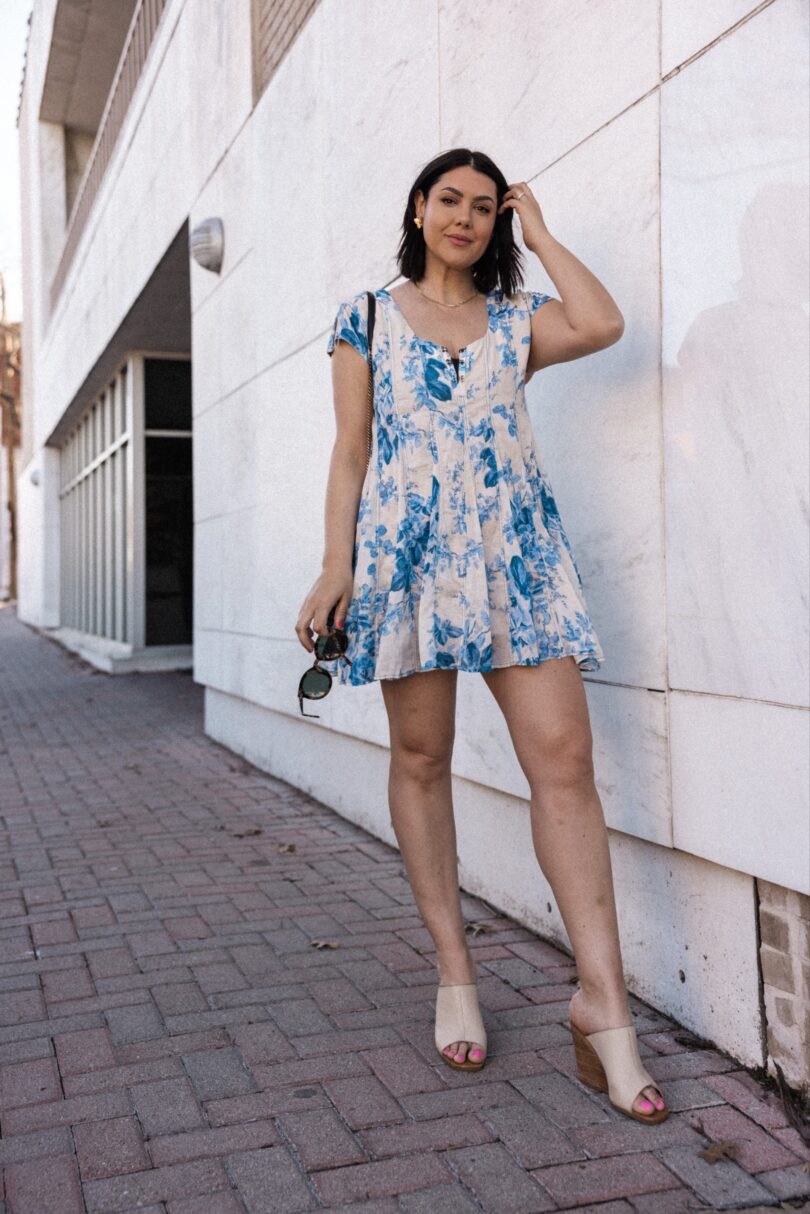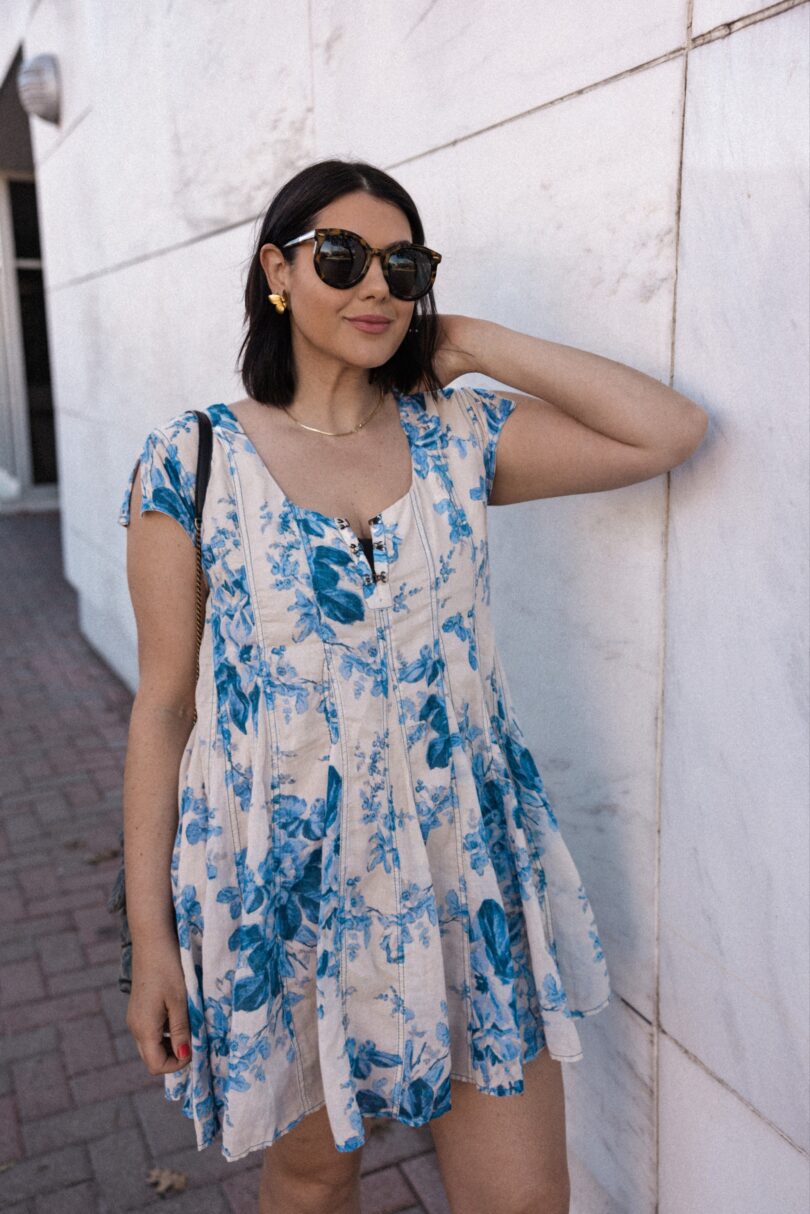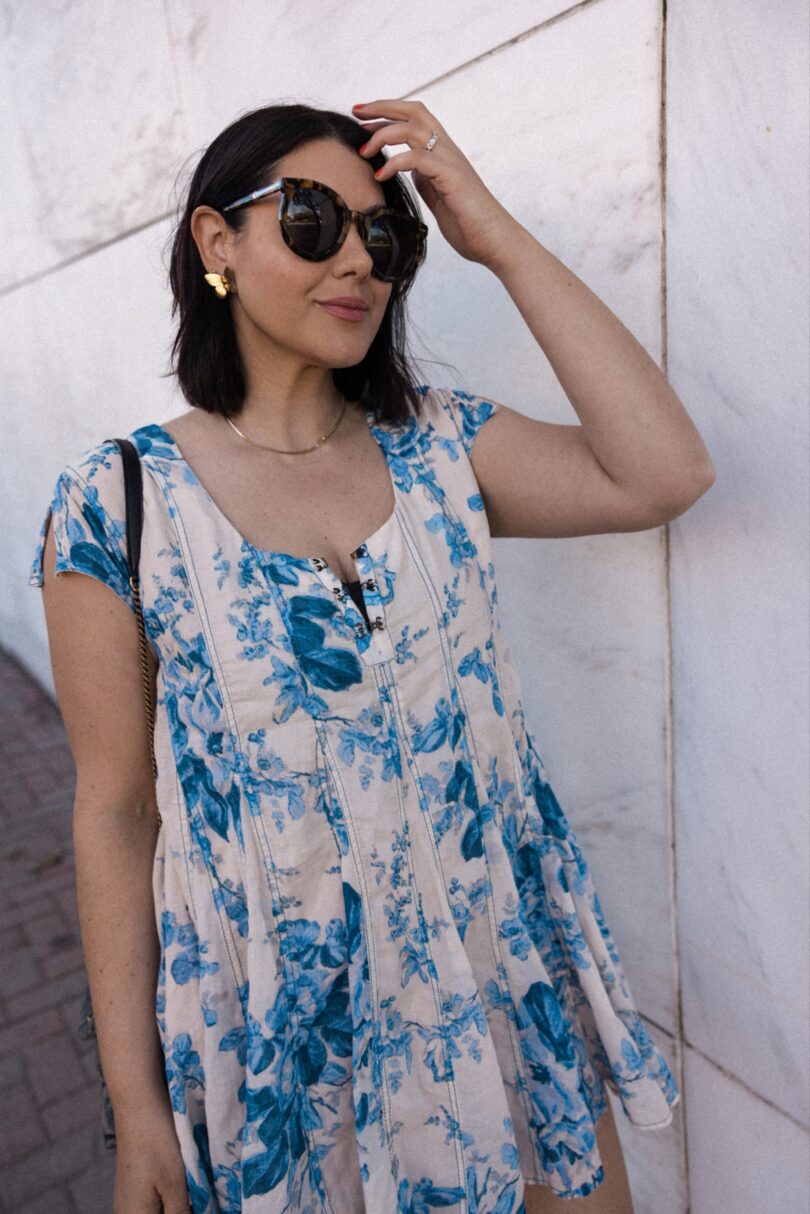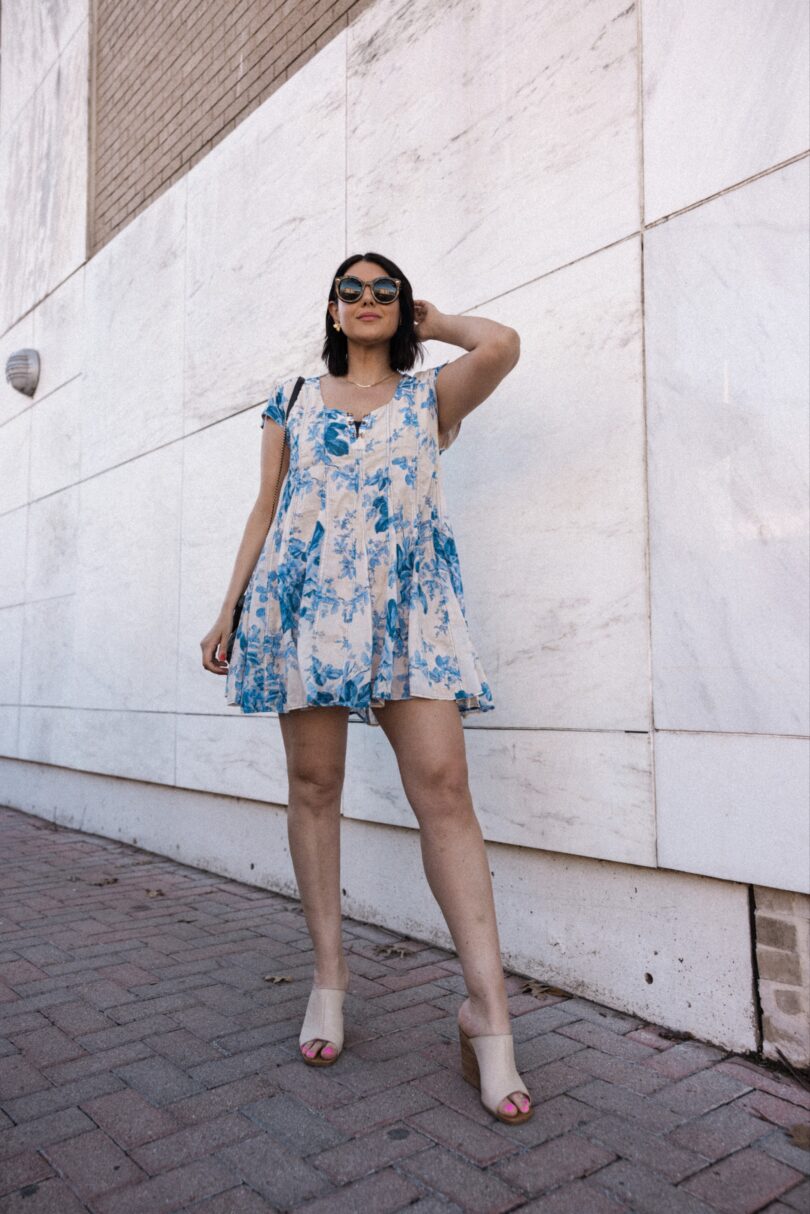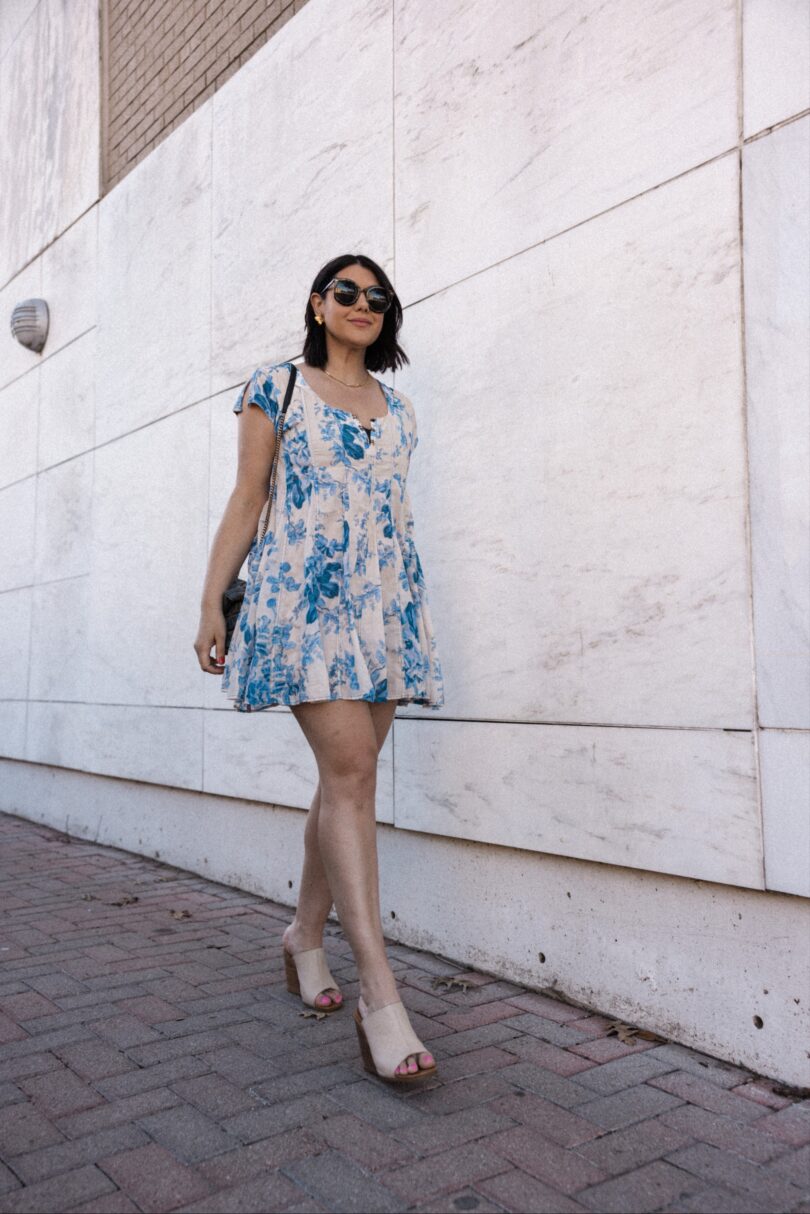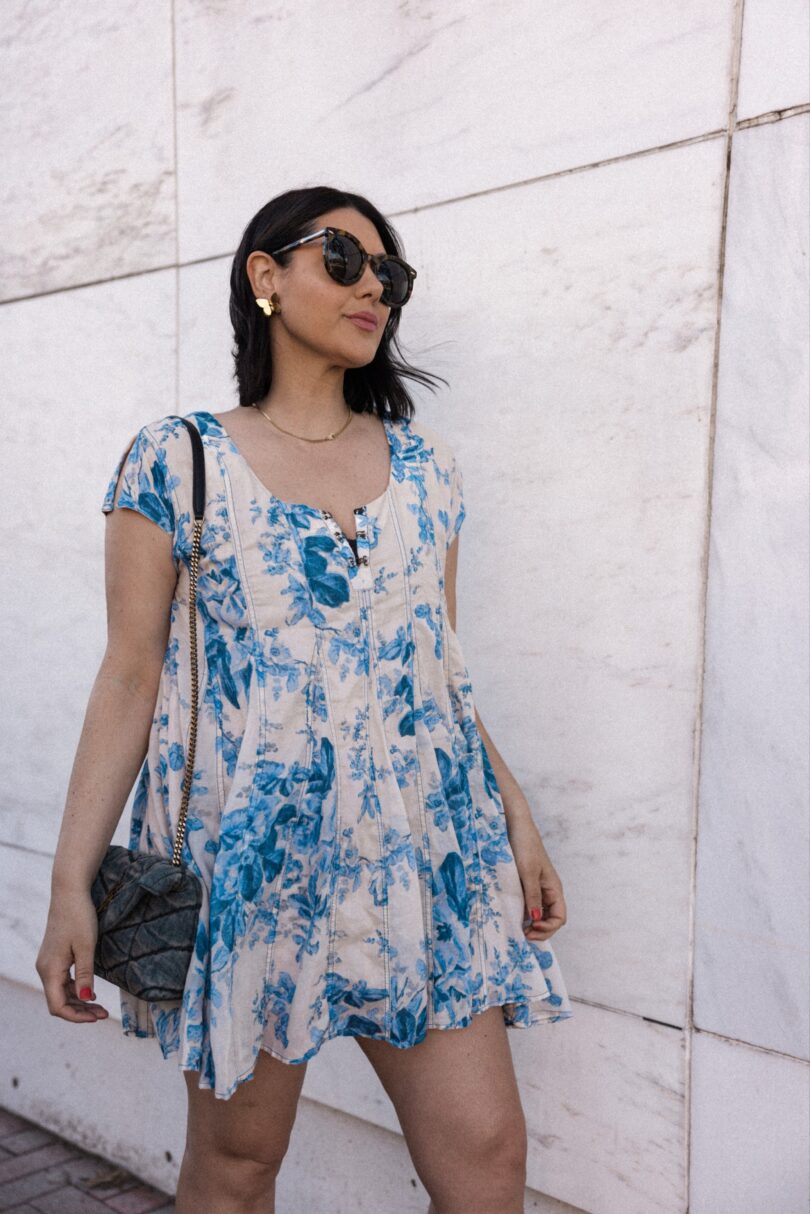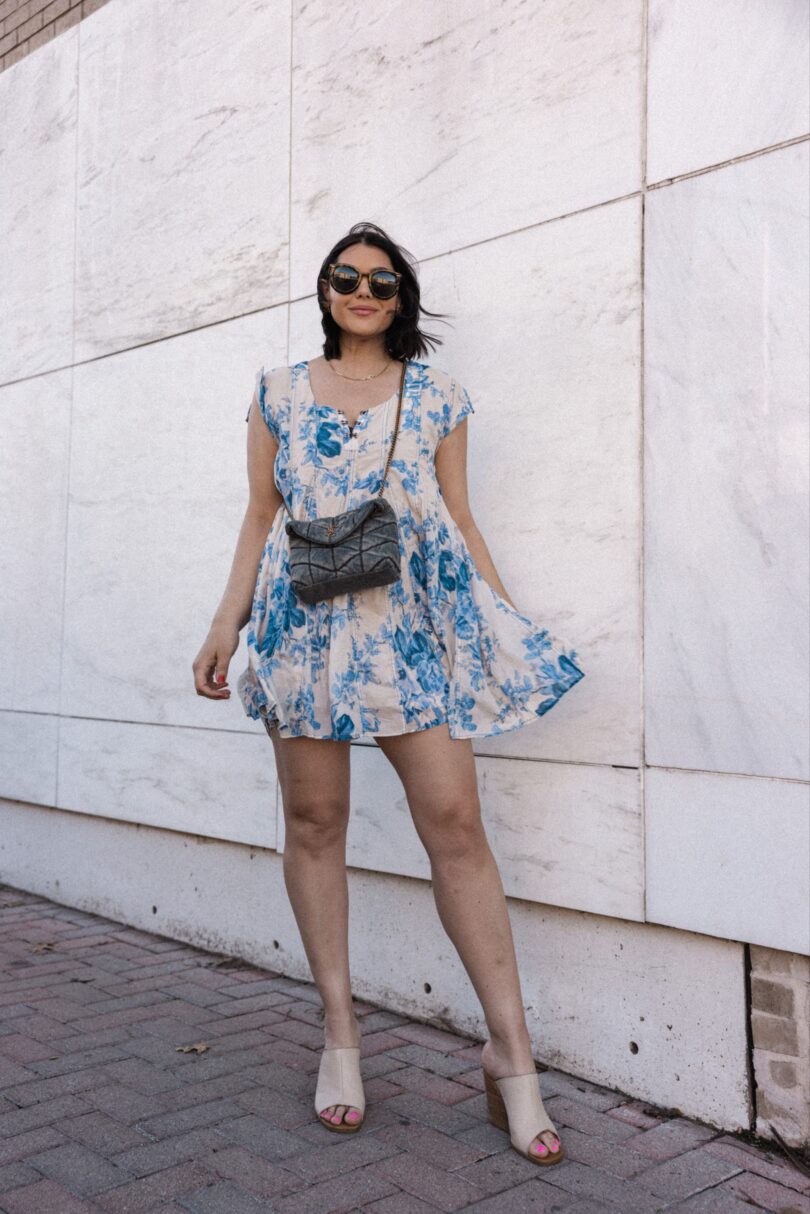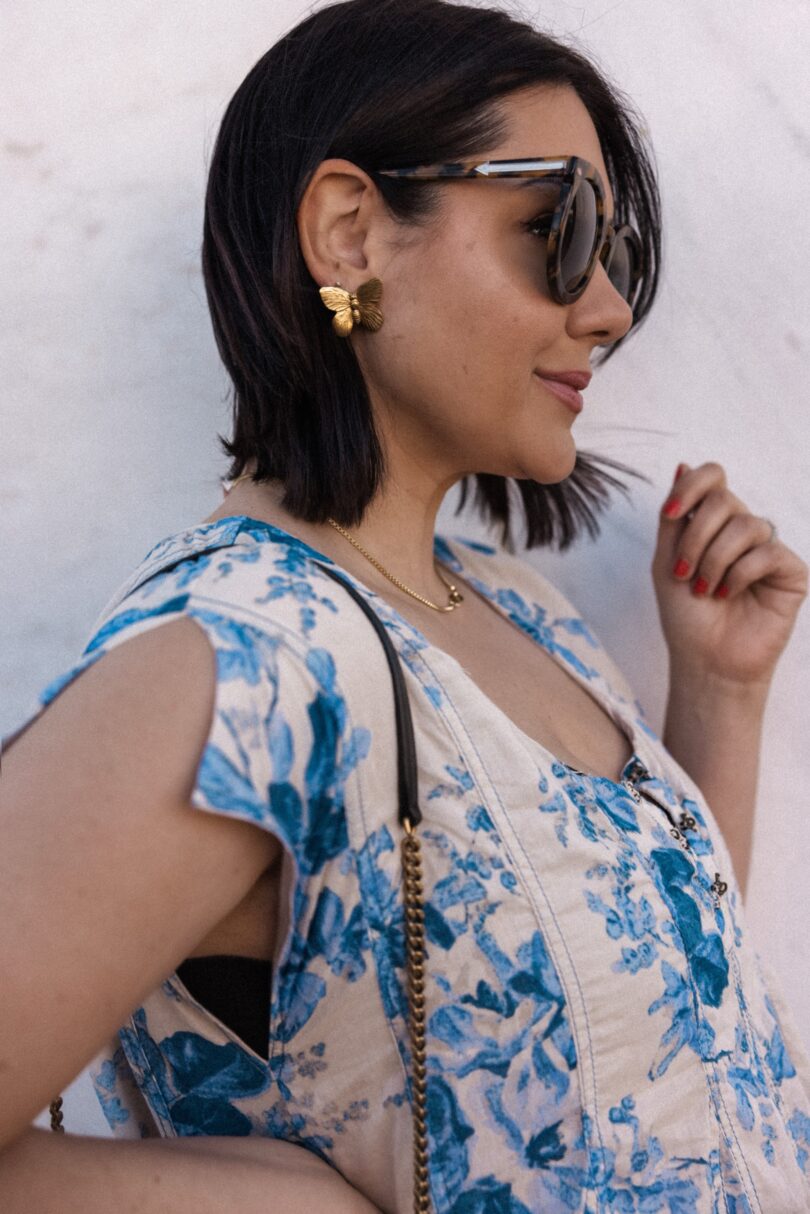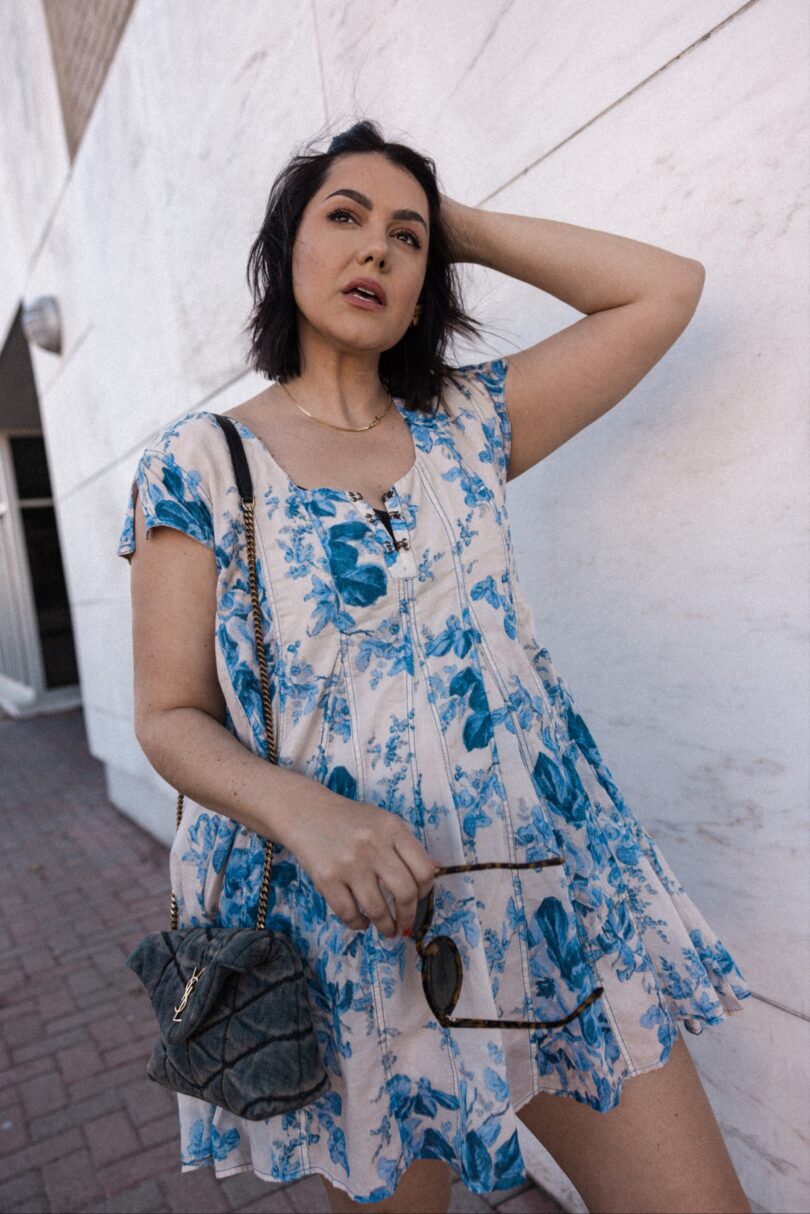 The wind was a paid actor in these photos. (Also if I had a dollar for every time I've made that joke over the years…I'd have like $15)
I am on my hunt for all the spring dresses and this one is pretty darn perfect. If you like a mini — a loose mini, even better — then boy do I have a dress for you. (It's this one!) Free People anything is always my go-to in spring, in fact I think I like their spring / summer offerings than fall. It's the dresses for me, I'll take one of each please.
This one runs loose in the bodice, so you don't need to size up. Only size up for length which I did here but I paid for it with it being extra loose elsewhere. But with a size large, the length was perfect for me. You can find it in many colors here at Free People and more sizes here at Nordstrom!
Also — if you wonder what I wear underneath short dresses like this, I've got you girl! I actually wear 3″ biker shorts. I have some in black and tan; I just get the cheap ones from Amazon. They're comfortable, you can get them with pockets if you want, too. I like them a bit different than shape wear for looser dresses because it feels more covering. Like if my skirt flies up, all your gonna see is biker shorts. I'm cool with this. You can shop the ones I have here. 
(Side note: they fit TTS, even not a bit generously. Medium works great for me with wiggle room.)
ALSO. These earrings have been waiting for their moment! I actually bought them last fall, but now that It's spring their time has come. They are  just gorgeous, aren't they? I'm fully obsessed with these beauties. Find them at Shopbop here. 
______________________
(I will caution you for the next few weeks — it is super grey and windy here and there WILL be a lot of hair touching this spring. If you've wondered why I've been wearing a bun so much, it's the wind.  I have no other choice but to slick it back. You'd think it was because I was lazy and don't want to wash my hair but no, no, I'm much to vain for that. It's because it's the only way we can shoot without me going insane; constantly re-adjusting my hair, my outfits, etc. I'm too old to mess with the wind.)