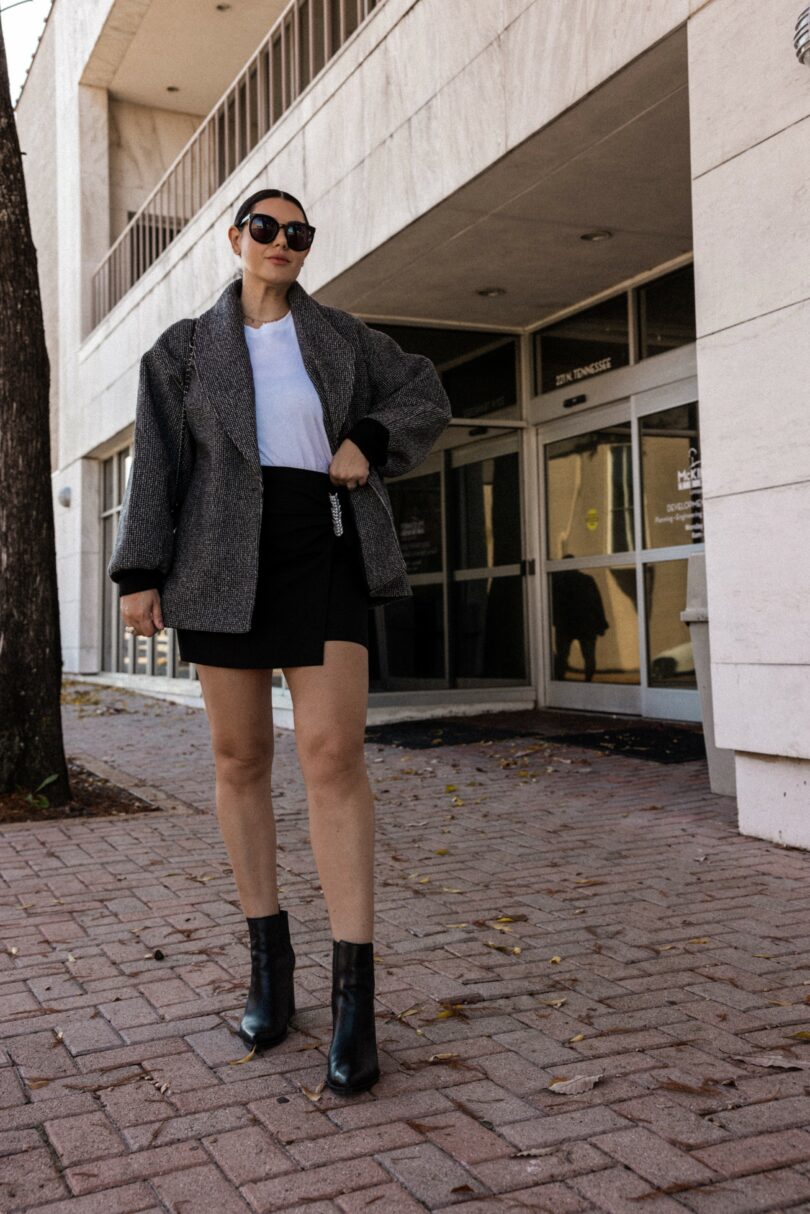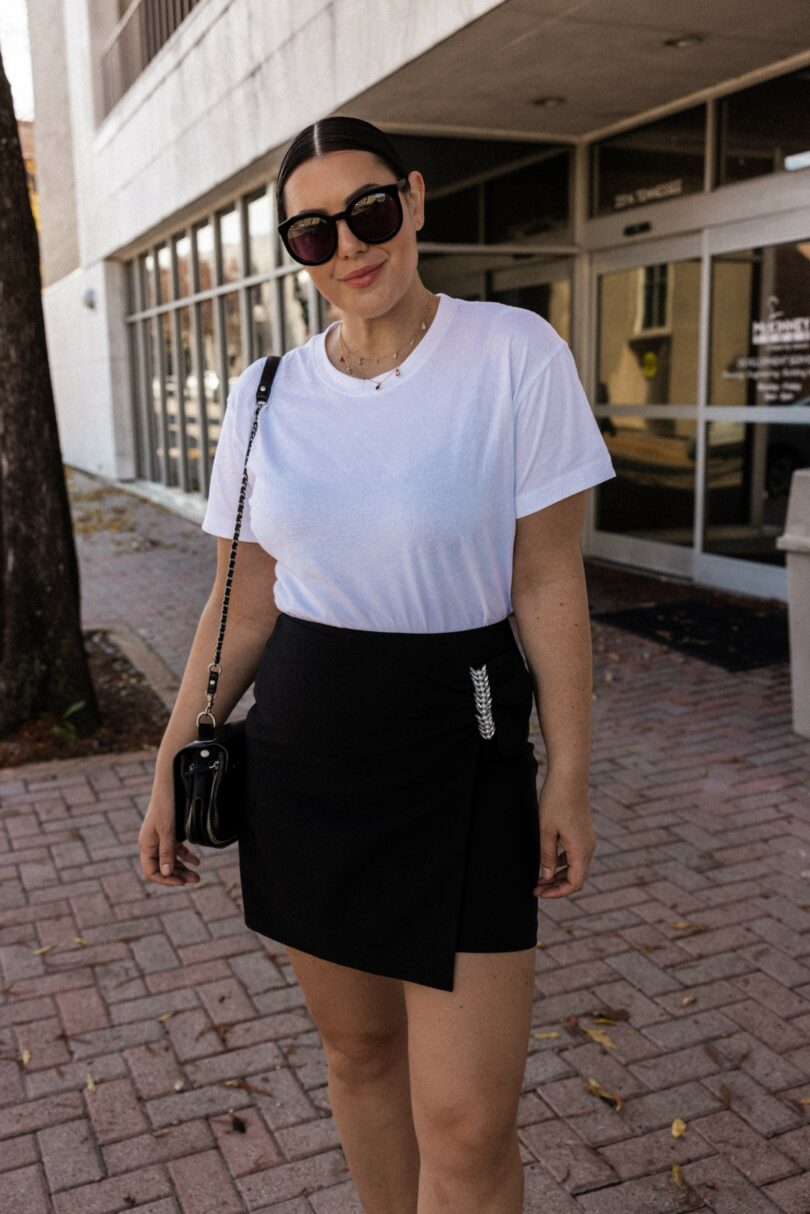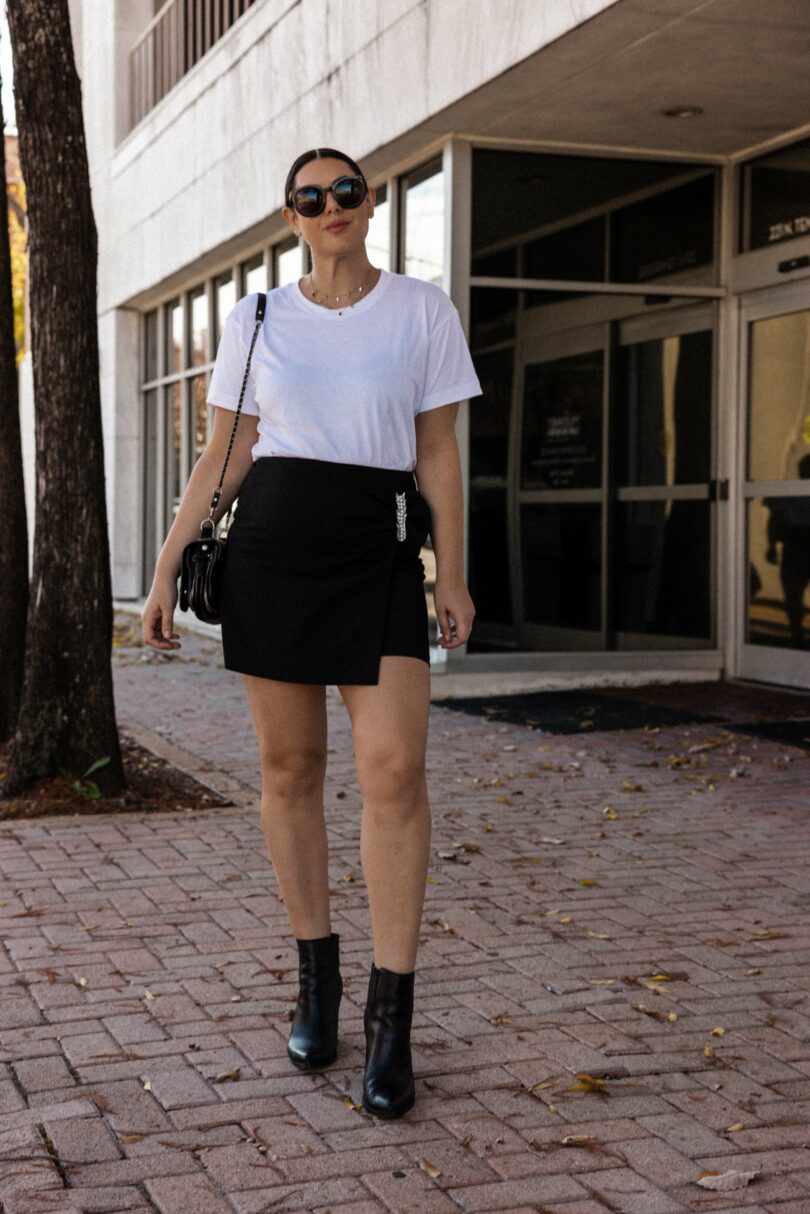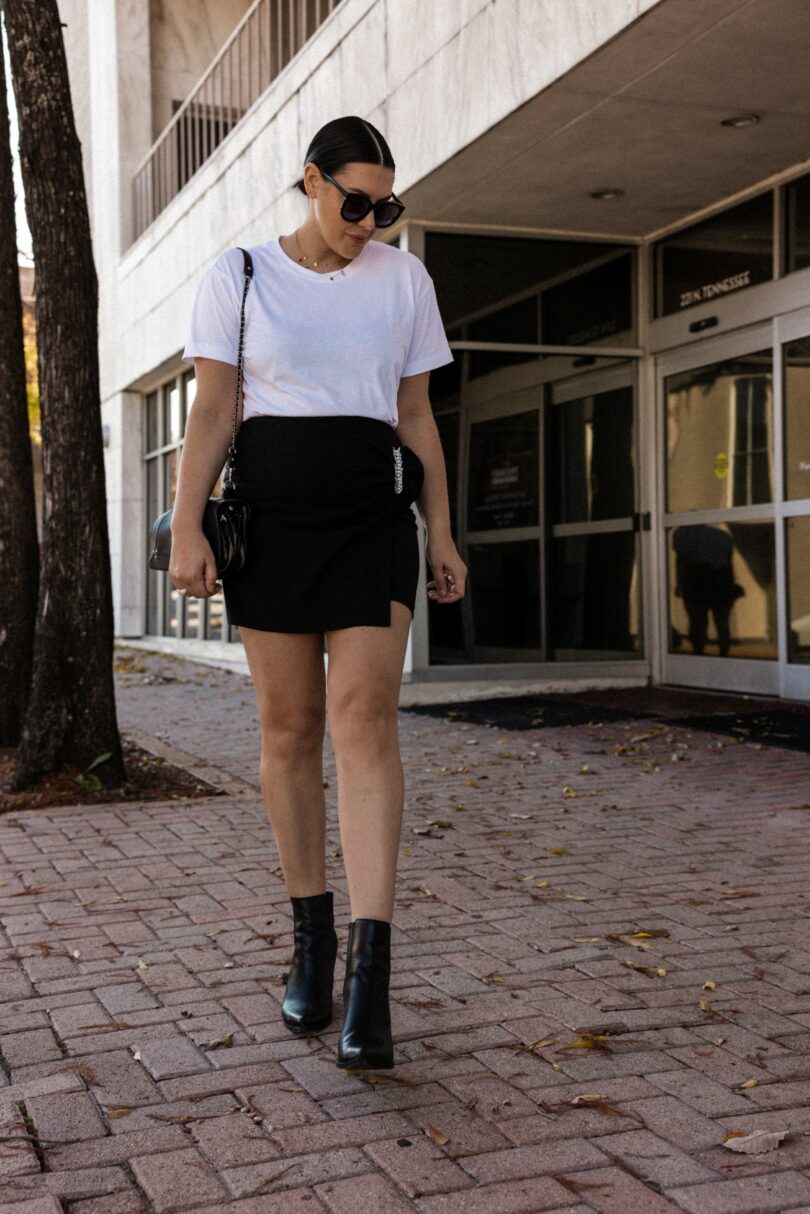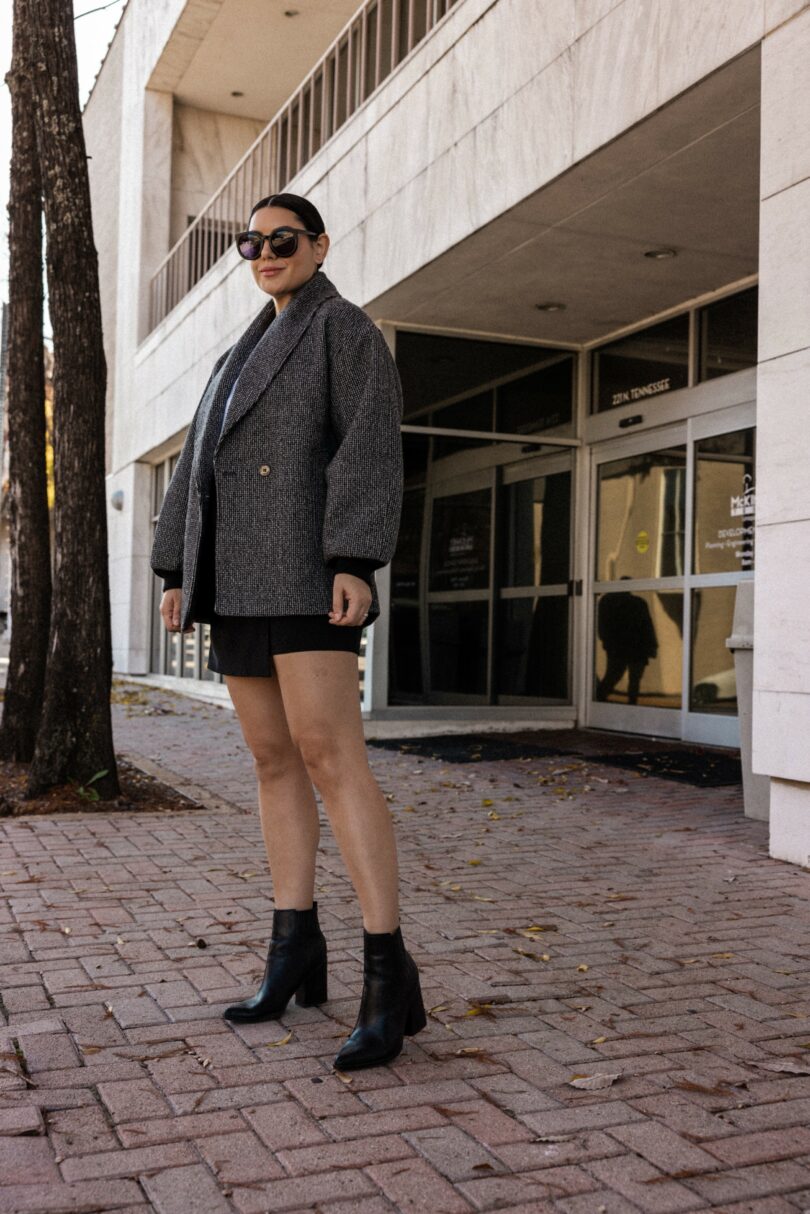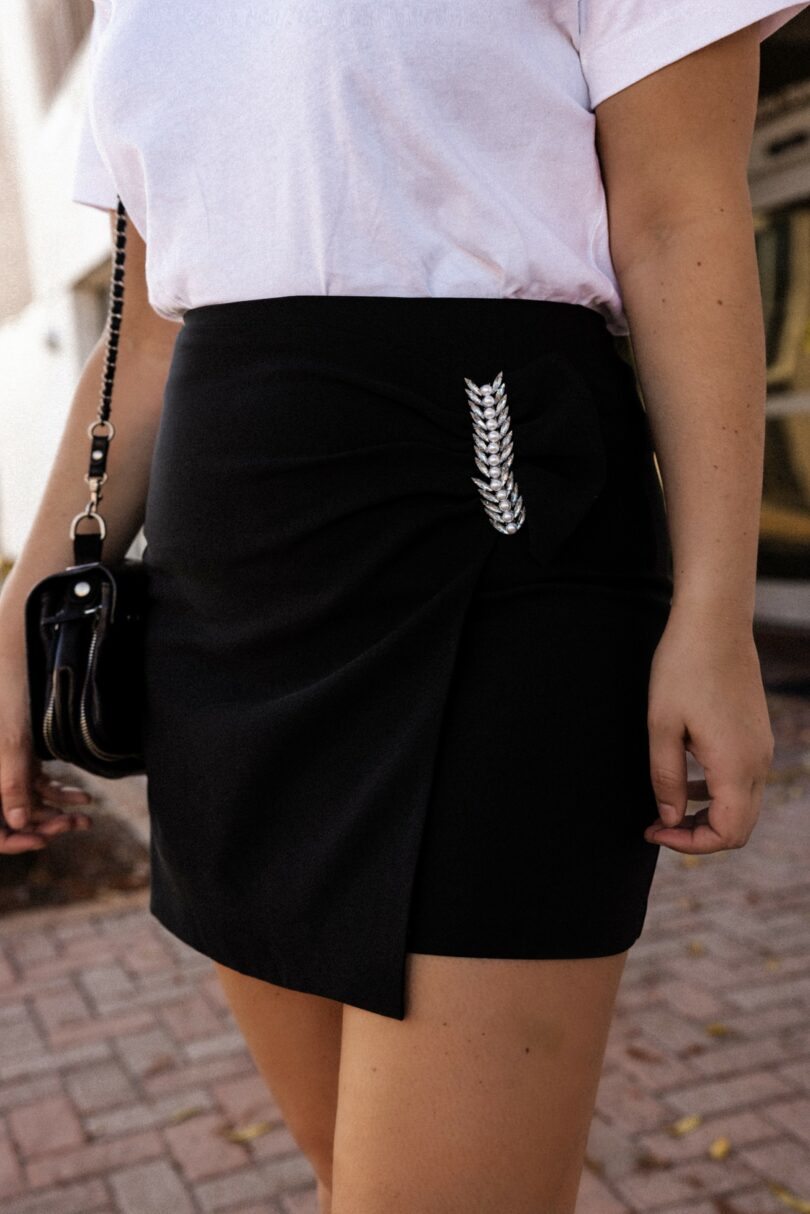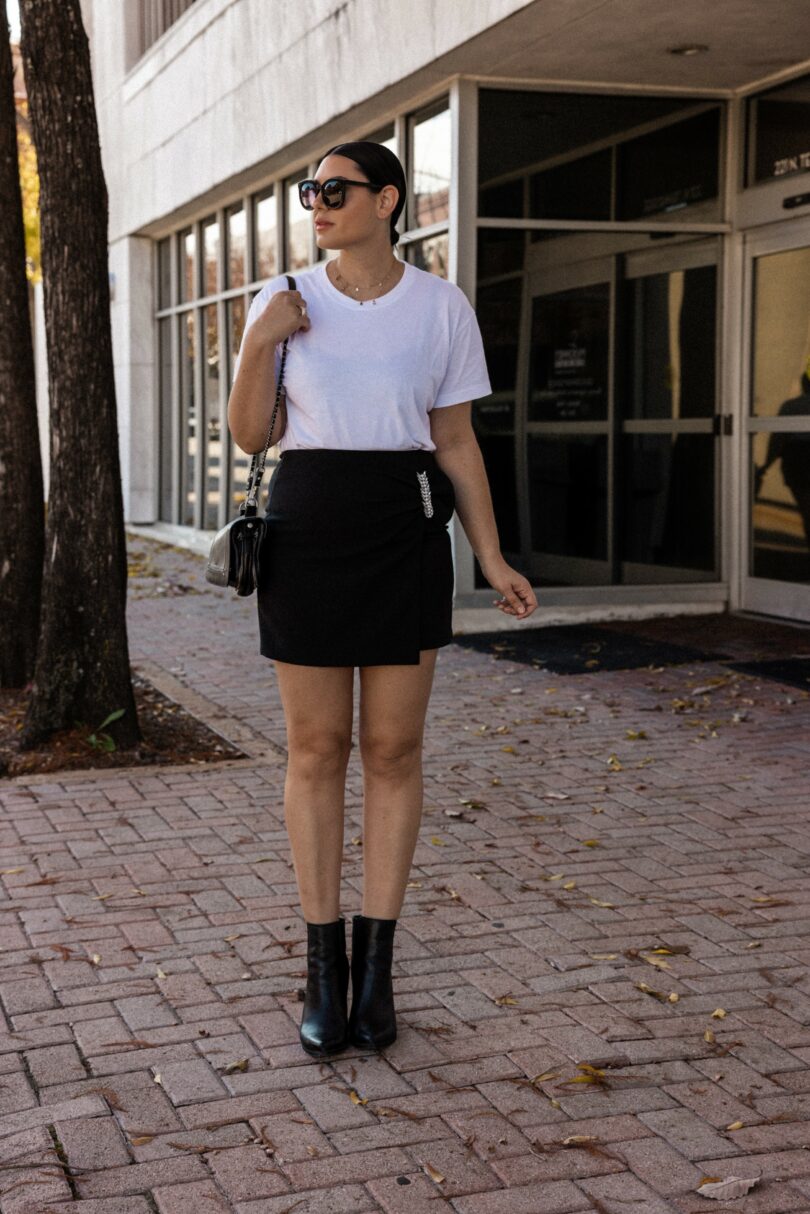 Sometimes a post leaves me speechless. That is this post. It's not that I am so enamored with myself that I am at a loss for words, no, no, no — I'm way too self-depreciating for that. It's just that I really like this outfit and that's all I know. I like the simpleness of the tee with the skirt, I like the brooch piece on the skirt, I like my hair back, I just like it all. I also like that I didn't realize how I basically knocked it off from the model on the website and then it ended up working IRL. Speechless.
This is from a new to me brand, Dynamite. It's a Canadian brand and I am living for the aesthetic it's bringing. Think along the lines of Mango, Zara, etc. It's at a really accessible price point and the pieces are way nicer than I was expecting. I am always suspicious when it comes to new brands (#nonewfriends) but this one I give my stamp of approval, for whatever that is worth. I find the sizing to be consistent with a Zara / HM / Mango, so for me I go up a size in things that look tight or fitted. I noticed on their site that if it is says TTS, it really was. It if said size up, that was spot on too. So props to them for doing the work.
Anyways you can find my tee under $30 here, I am in the medium! And my skirt under $60 here, I am in the large.
My coat is also from Dynamite and it's selling fast, so you can see the sizes still available here. I am in the M.