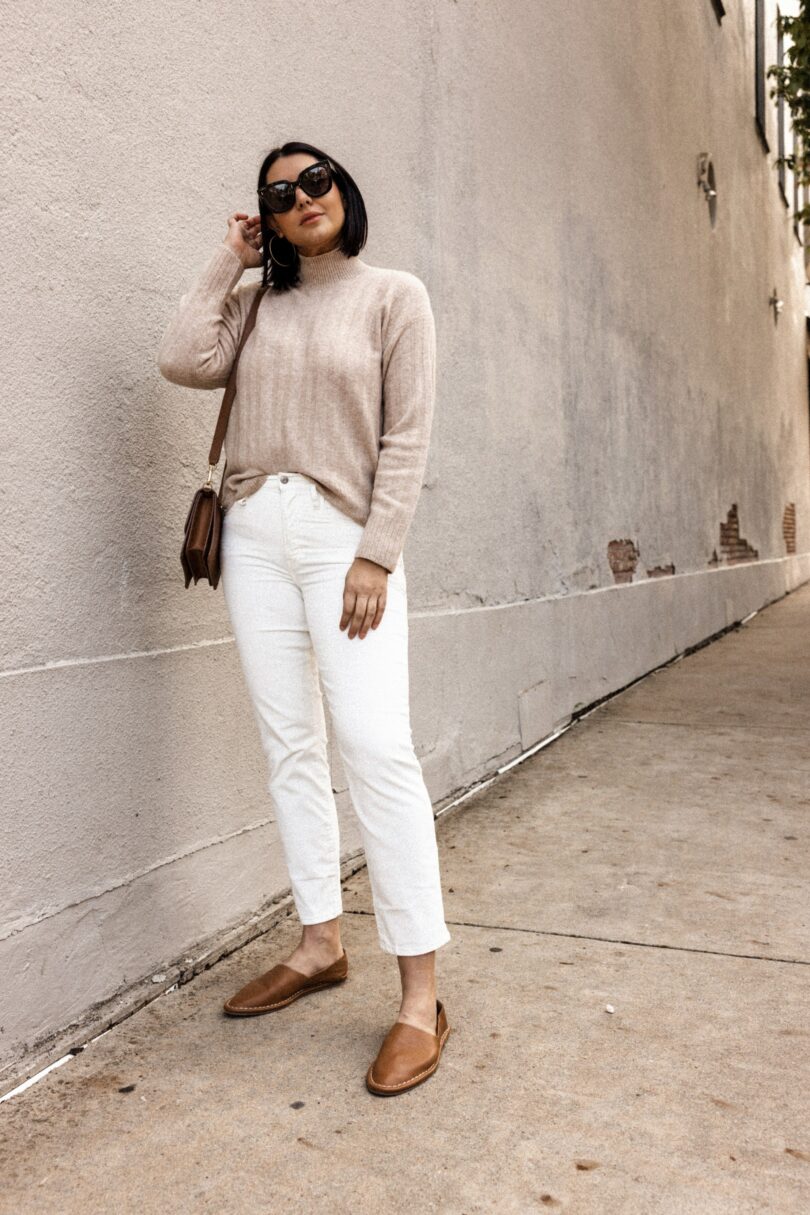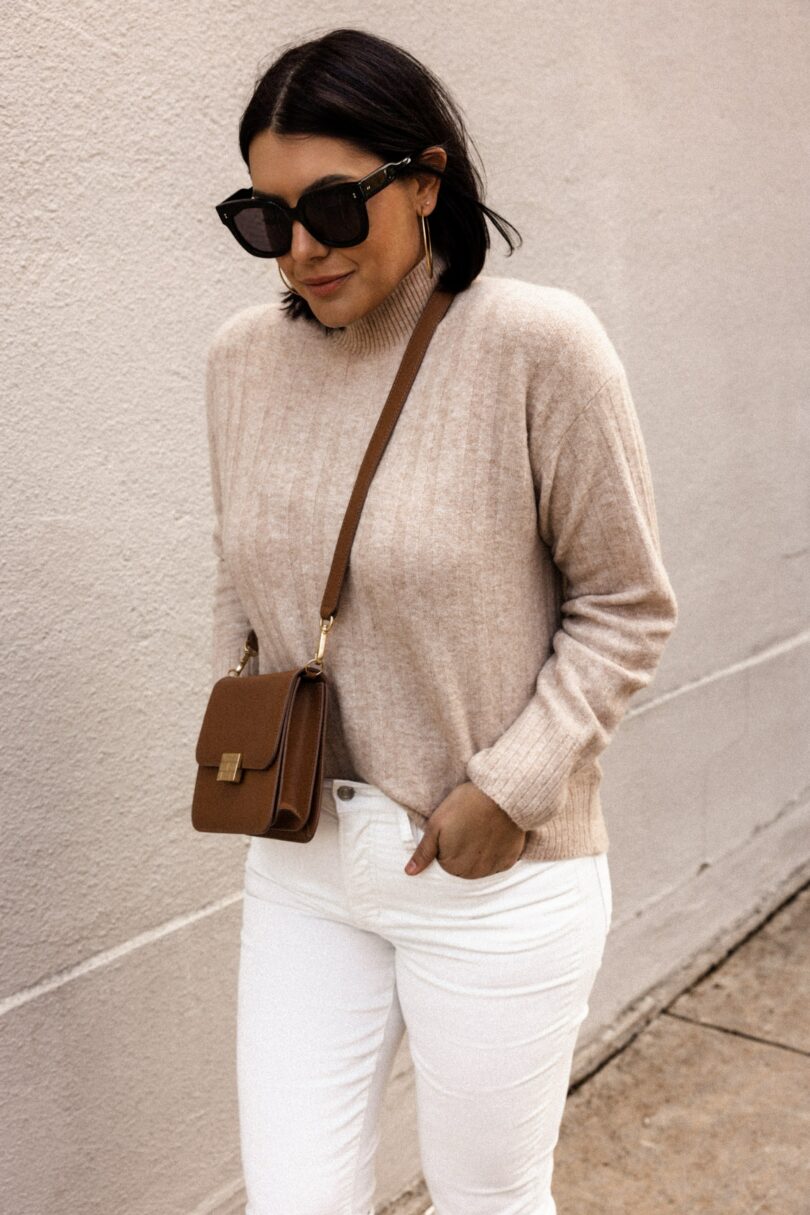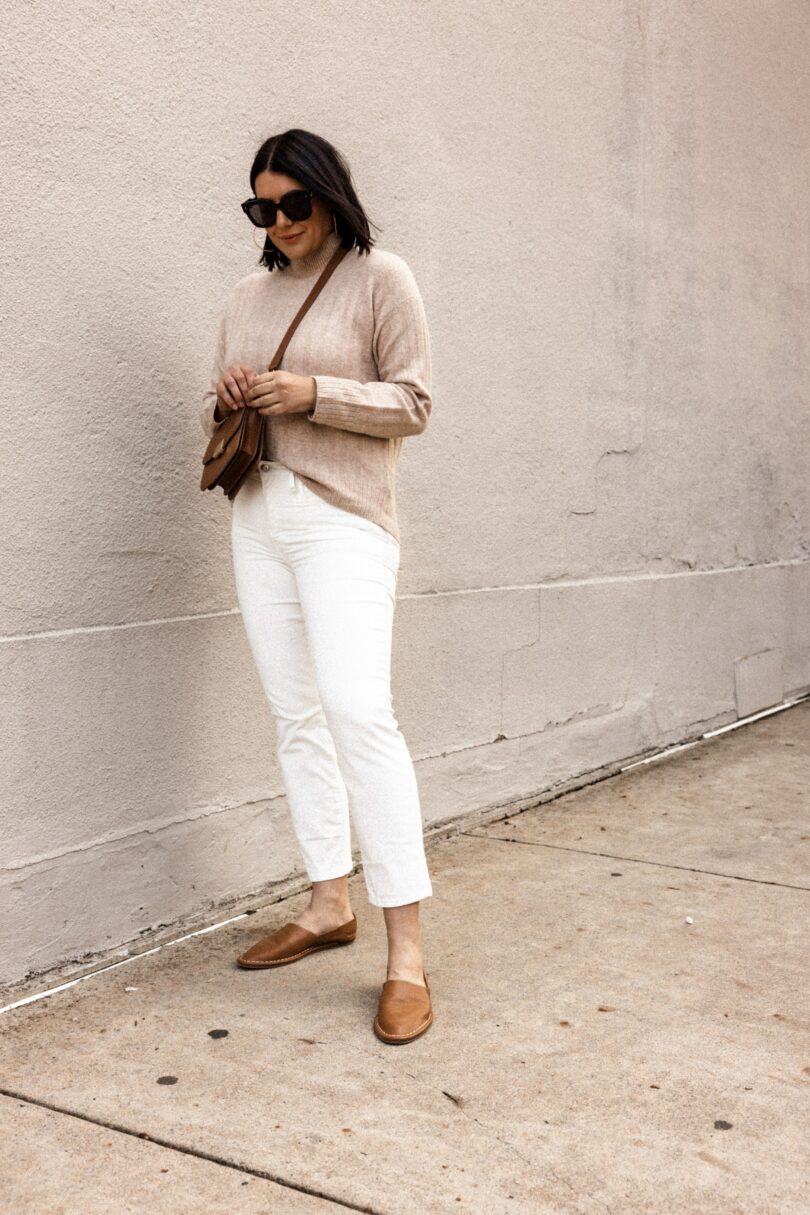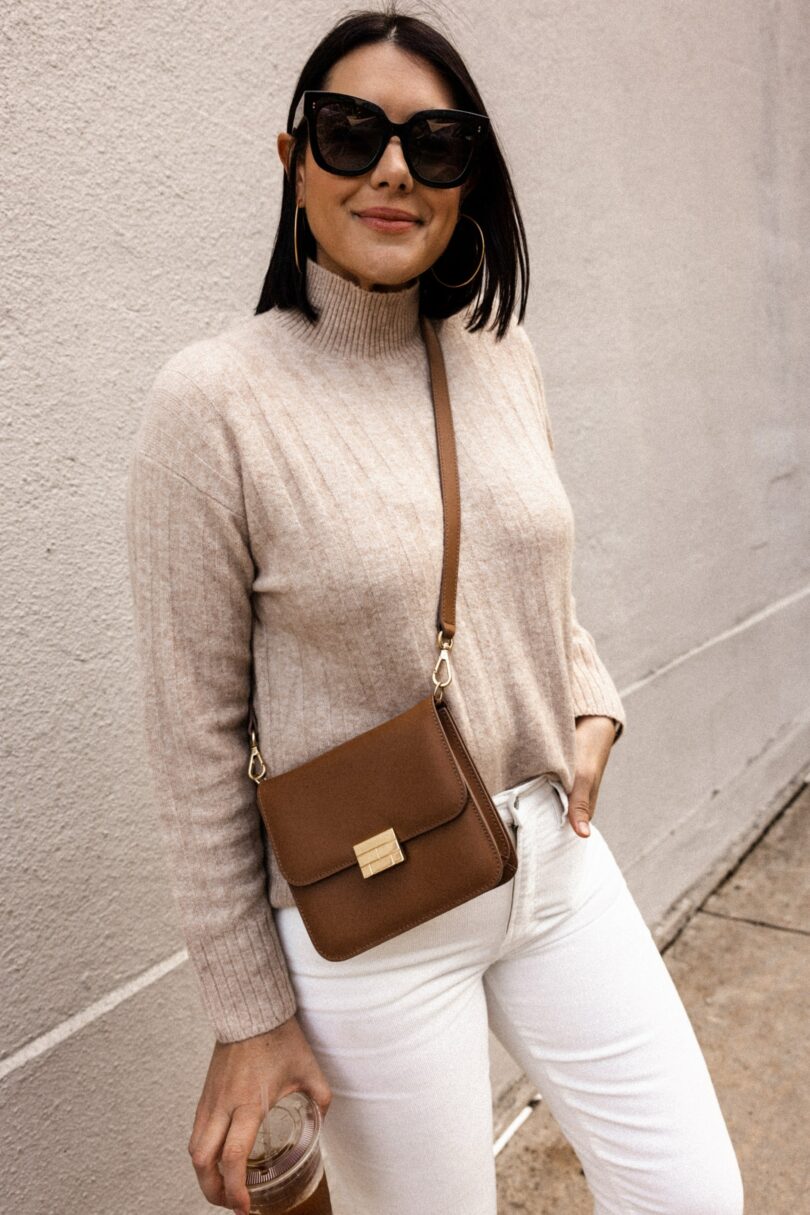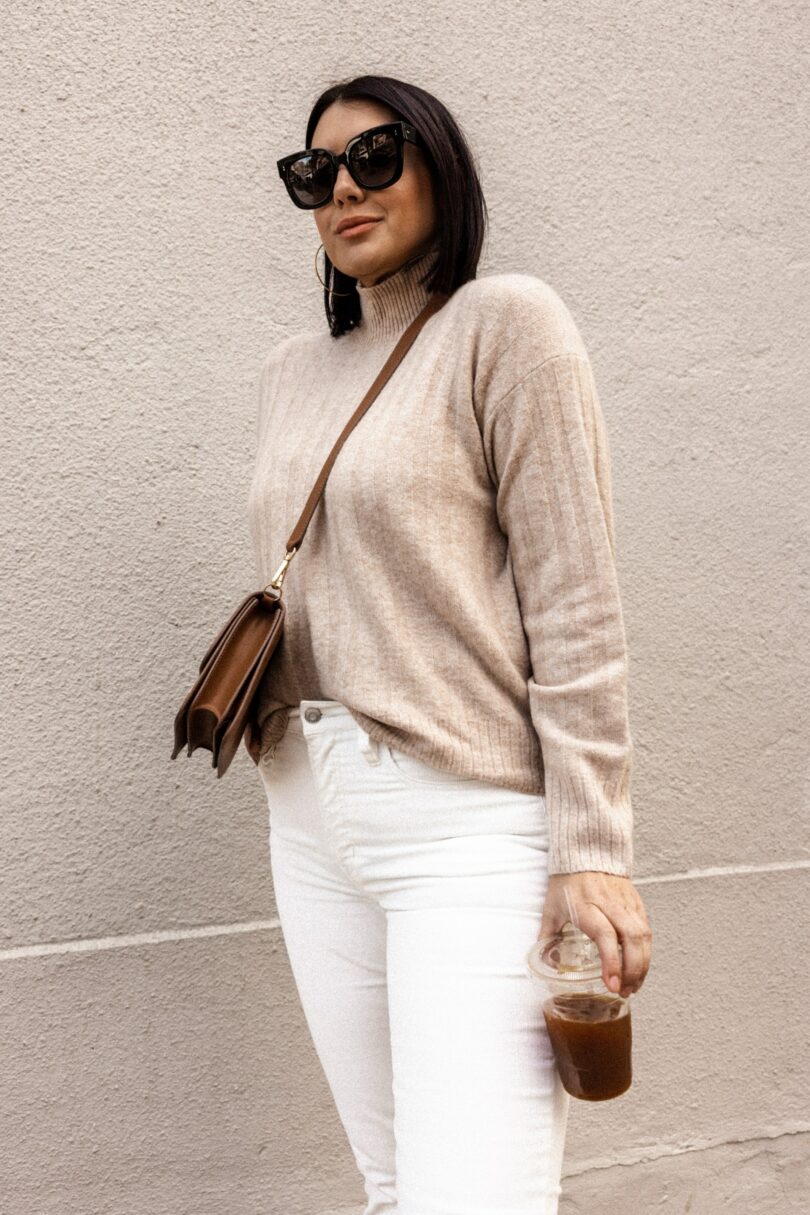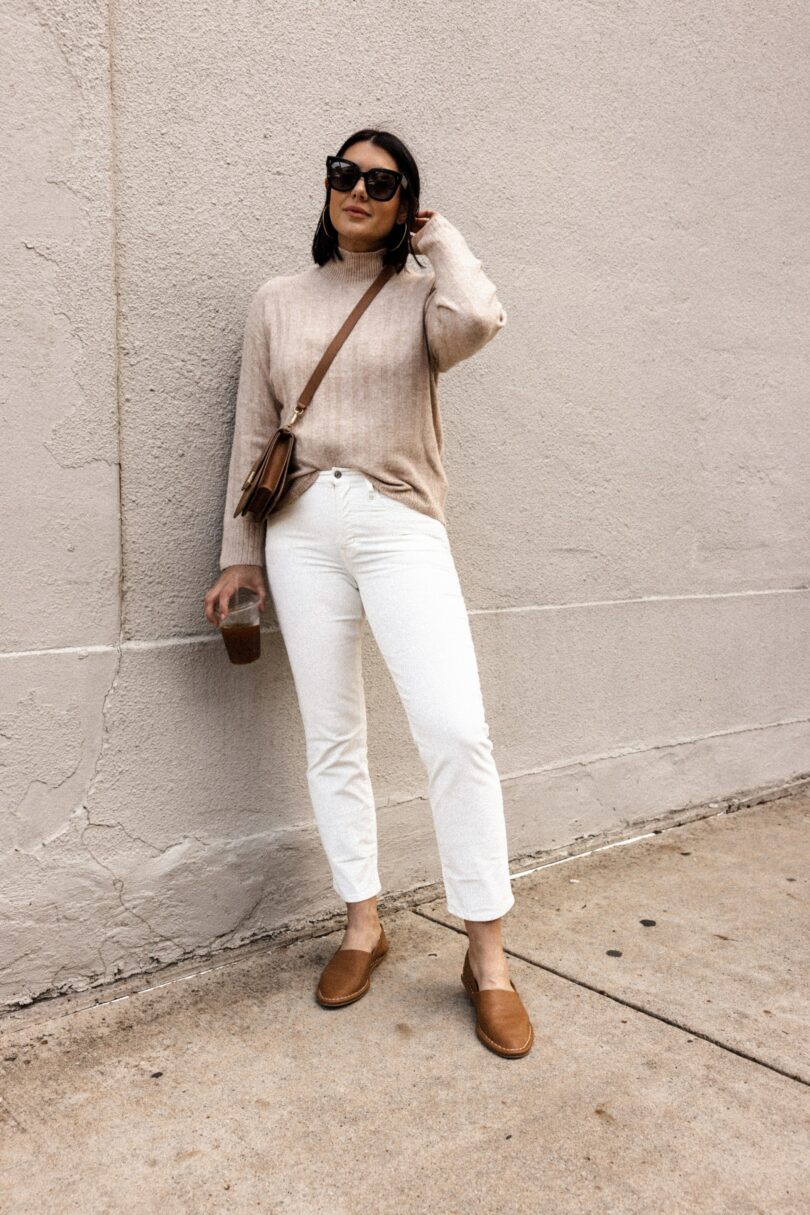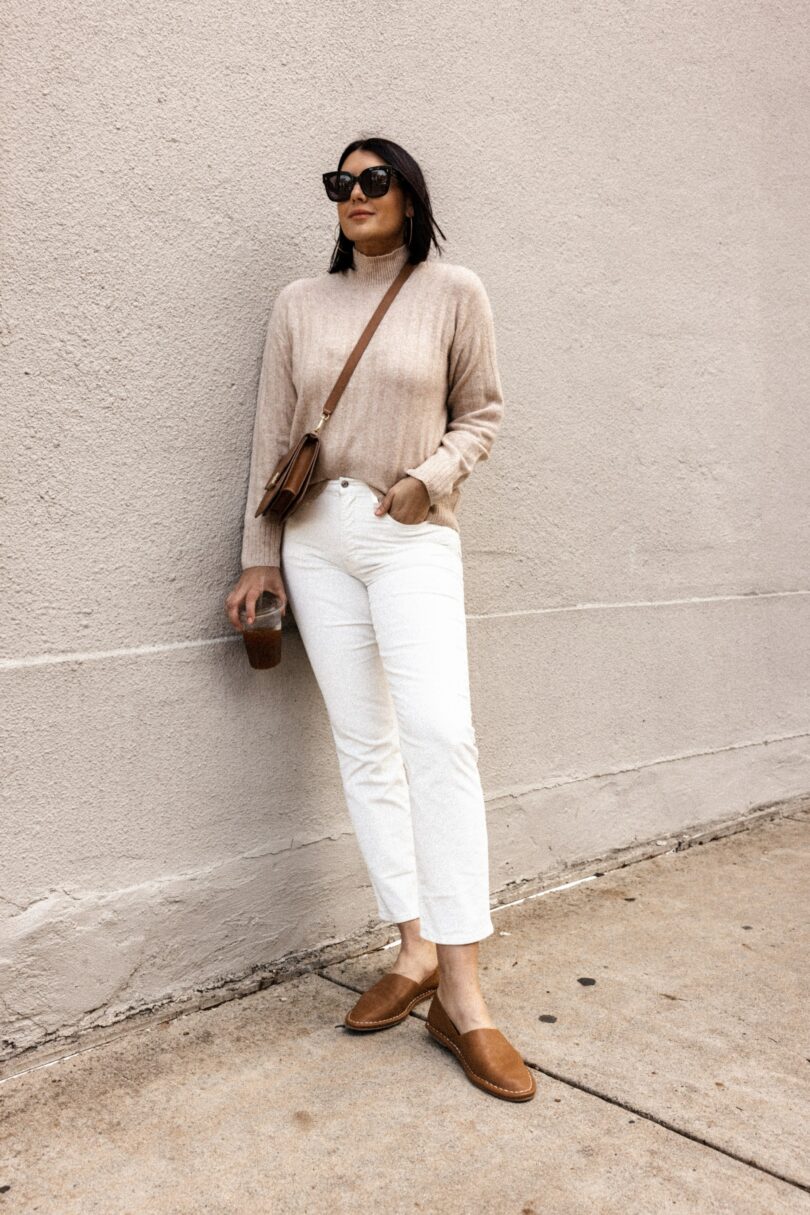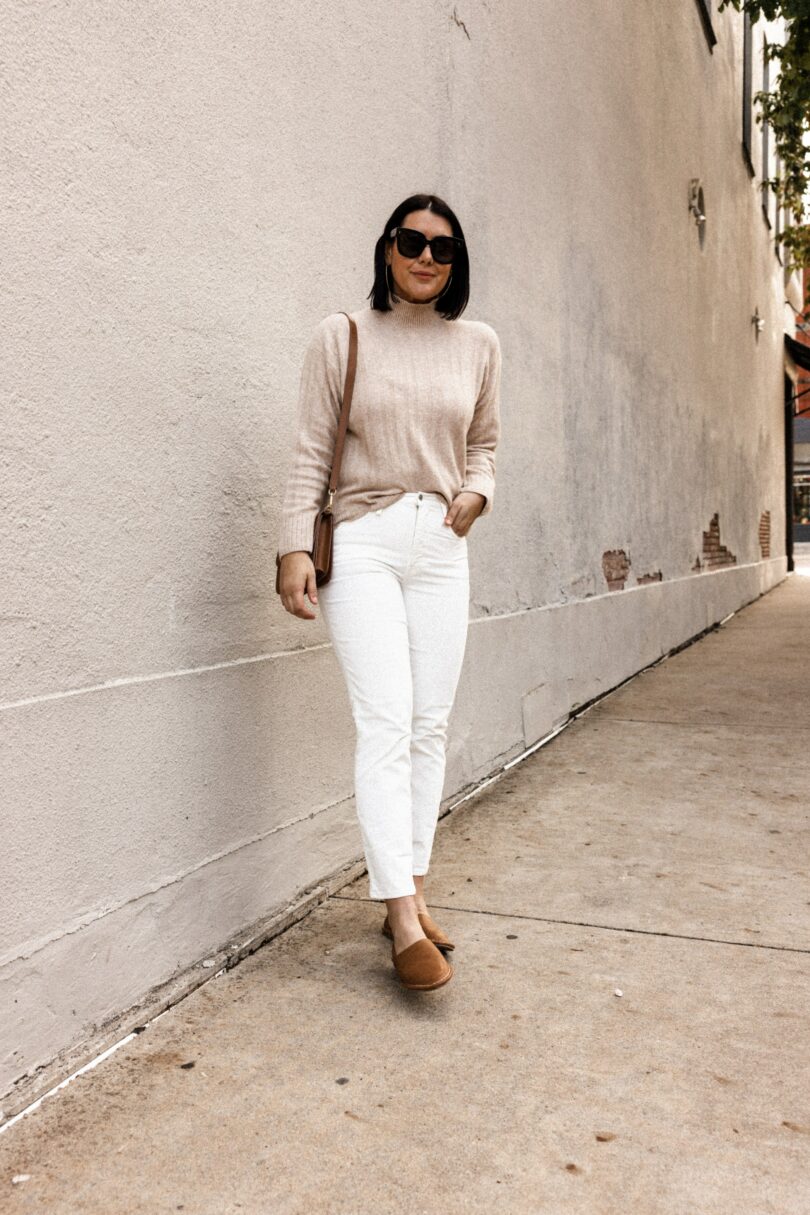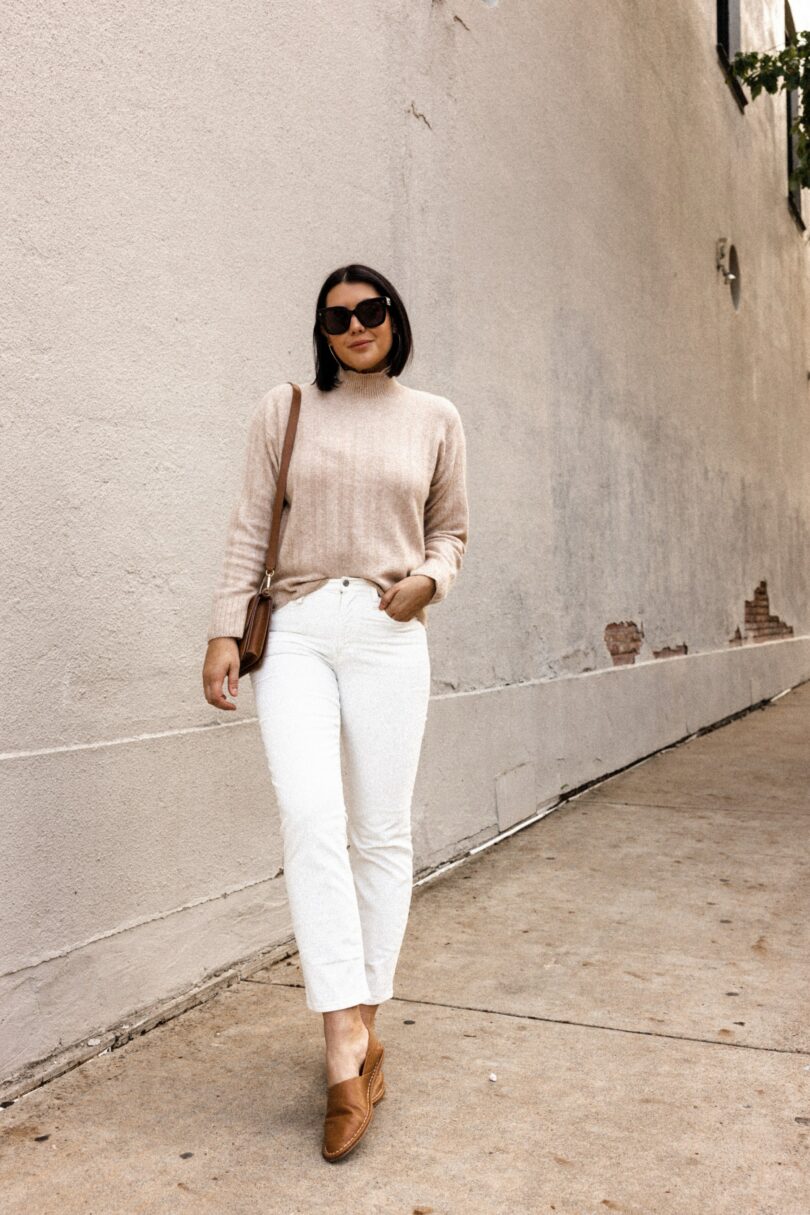 I consider this one of my most classic looks. I just decided that today, too. It's kinda like when a coffee shop says they have the World's Best Coffee; absolutely nebulous. So I'm deciding that this look is Classic Kendi. (or Klassic Kendi, if you're nasty). If I wasn't lazy I'd go back through my archives and find all the times I've posted a similar look, but again — I'm lazy so I will not be doing that activity. And instead of calling this outfit a 'repeat' I'll deem this look a 'classic'.  And that's marketing, baby.
I know you might be numb at this point to all of the sales but J.Crew is 50% off today. It took absolutely everything in me to not put that in all caps. I had to push the blogger way, way down in my soul to keep those caps small. But just know that I am screaming at you through your screen. My pants and my sweater (which I absolutely 100000% recommend) is on sale! What a steal. I sized up in the pants to a 30, which I recommend for rounder waists and the sweater runs TTS, I'm in the medium.
Speaking of nice things on sale, these Madewell leather flats are kind of back in stock and defiantly on sale! I am in the 10, which looks to be sold out but all of the mid-sizes are there! So if you aren't a part of the double digits foot club, you are in luck! Runs true to size and super comfy / cute. Find them at Madewell here.