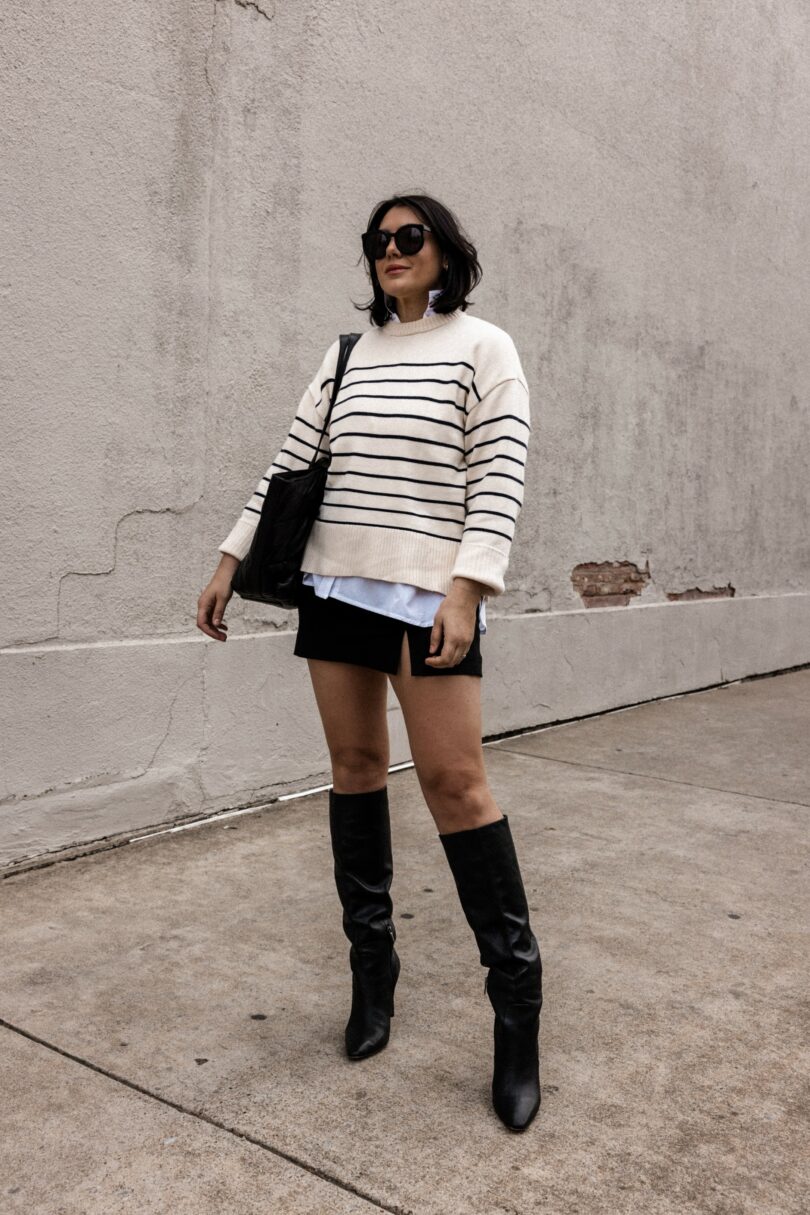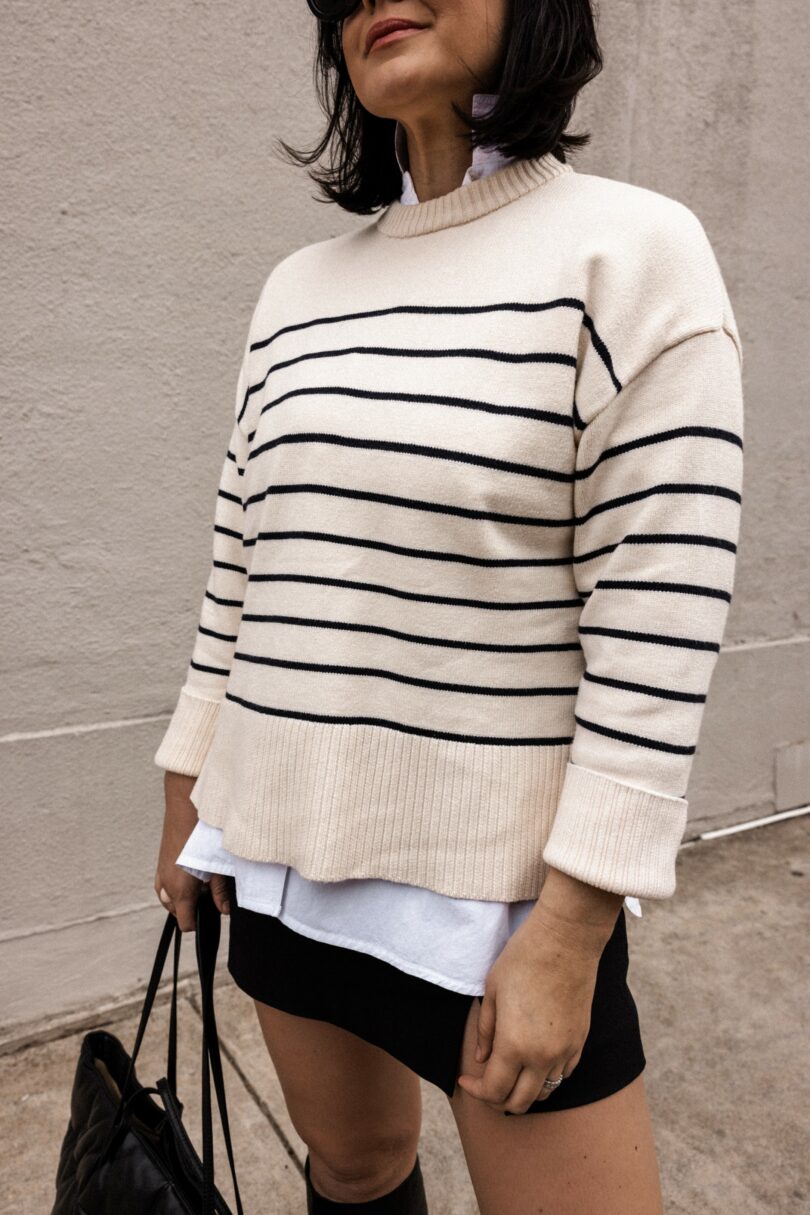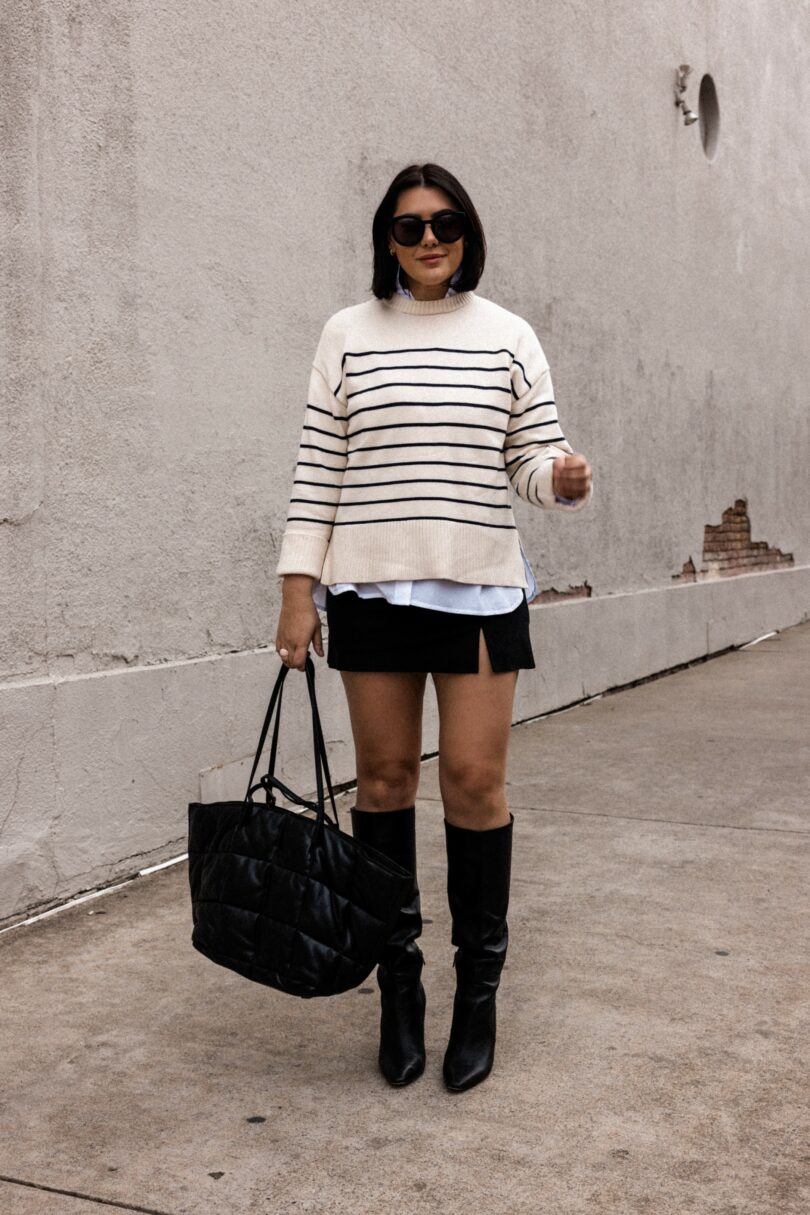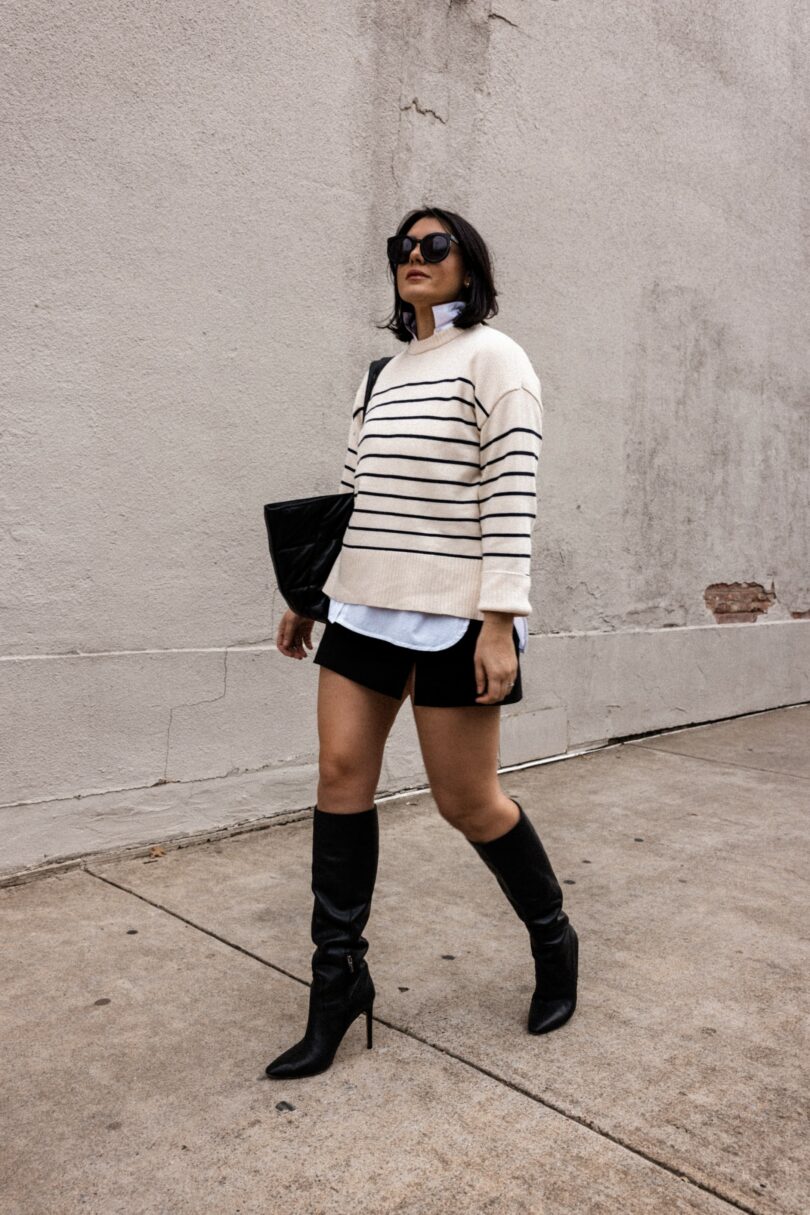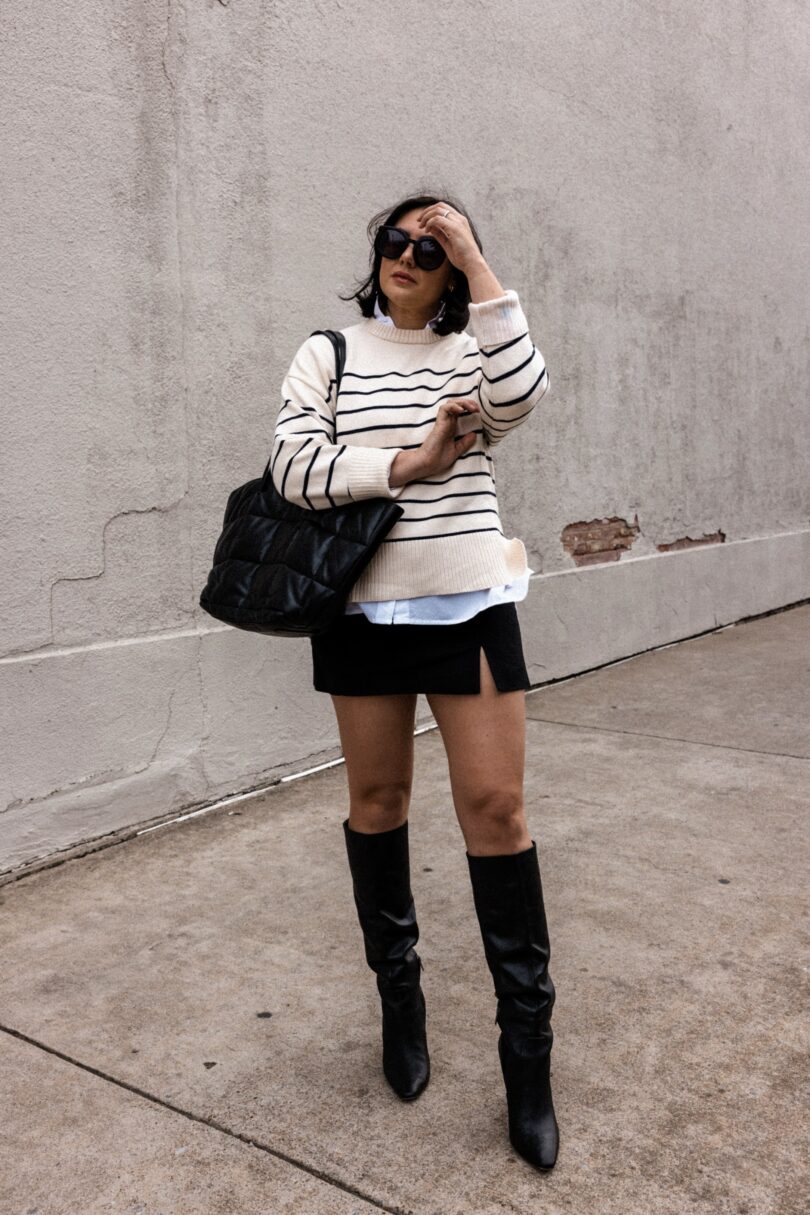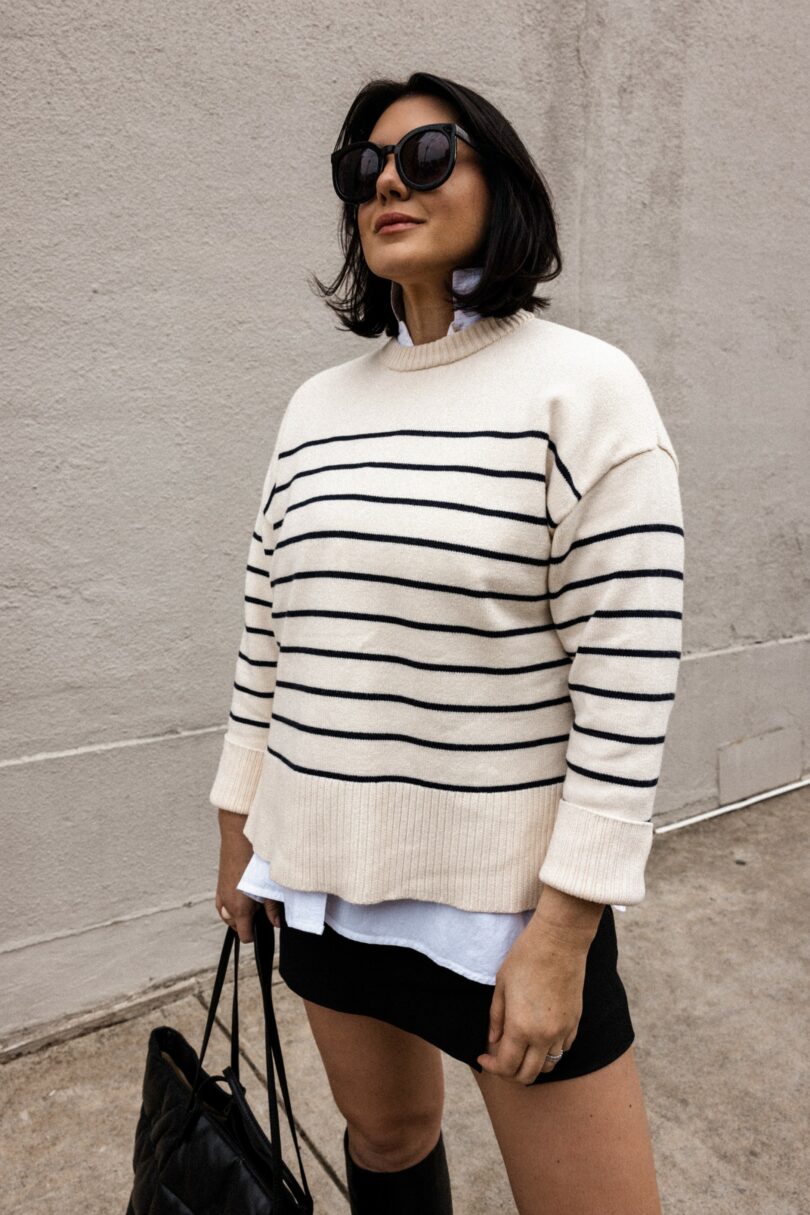 This Zara sweater has been a favorite of mine this winter. She was in the November capsule, so you know she is a great team player. It truly is one of those Zara finds that I'll keep forever. It's still available in a few sizes, so snag it here if you want!
I've been seeing versions of this outfit around the internet and I've been wanting to recreate it, then I realized I had all of the pieces to do this. January is my favorite month to go through my Pinterest and recreate some of my favorite pins. Do you still go on Pinterest? I sure do. It's the only place I can keep all of my thoughts in one spot. And by my thoughts I mean other people's content I found on Pinterest. I tend to save things on IG but rarely go back for it. Does this make me…am I an elder millennial? Am I *gasp* old? Please bestie don't answer that truthfully. Lie to my face with a smile.
Anyways, I still Pin. So come party with me over there. 
Oh and this skirt is from my September Capsule! It's one of my favorites and it looks to be slightly re-stocked at & Other Stories right now. I am in the 10, I find it runs snug. Find it here. (Think more along the lines of H&M sizing.) Plus there is a very similar skirt without the notch from H&M, if you want it in navy for spring.
And last but not least, this button down is a favorite from Madewell and…it has yet to be in a capsule. I've tried to put it in the last three but she keeps getting booted. So I think she is a due a capsule because what a classic piece she is. Find this top here!
I have been reaching for all of these pieces lately, especially the skirt so I definitely think it is a great addition for now + later. Which makes me pat myself on the back for my capsule picks recently. *pats self on back* Reusing my pieces over and over is on my charge this year for myself. And not just IRL but OTB (on the blog). Also, creating short code for all of my words is also on my bucket list for 2023. GLTY (good luck to you) with that.