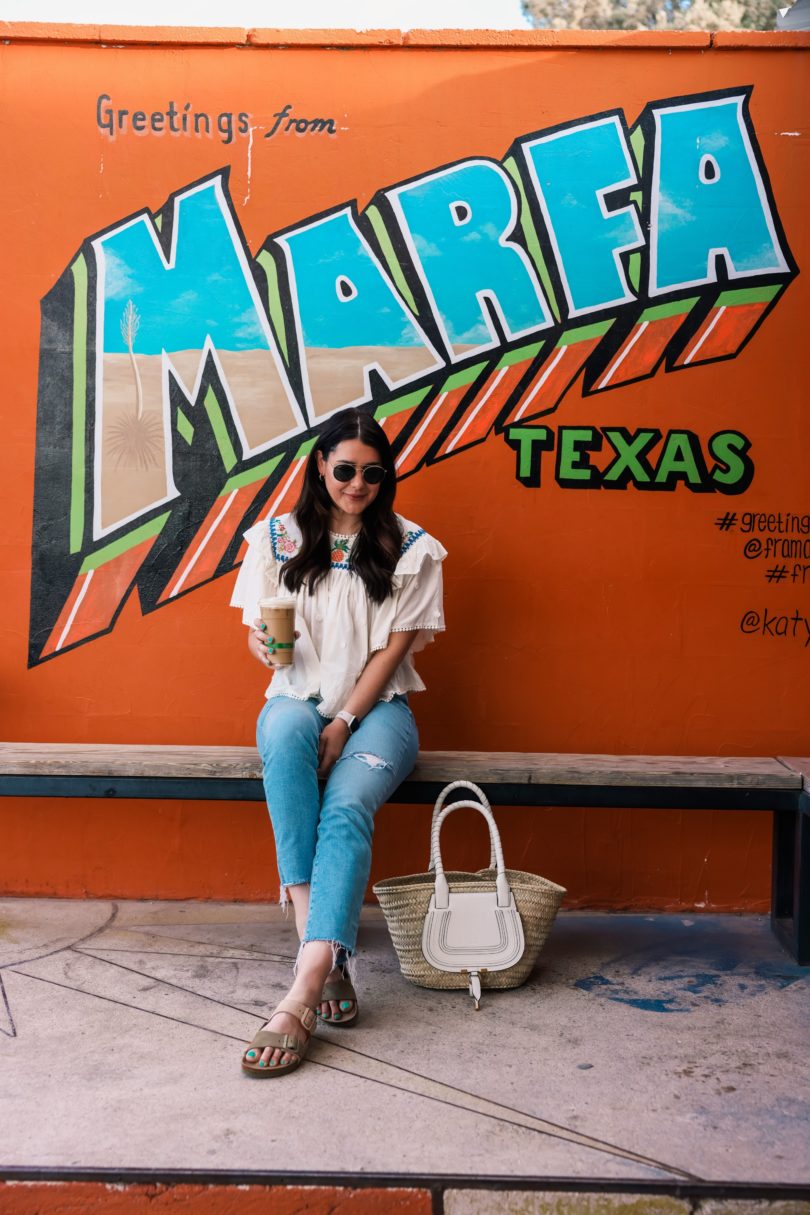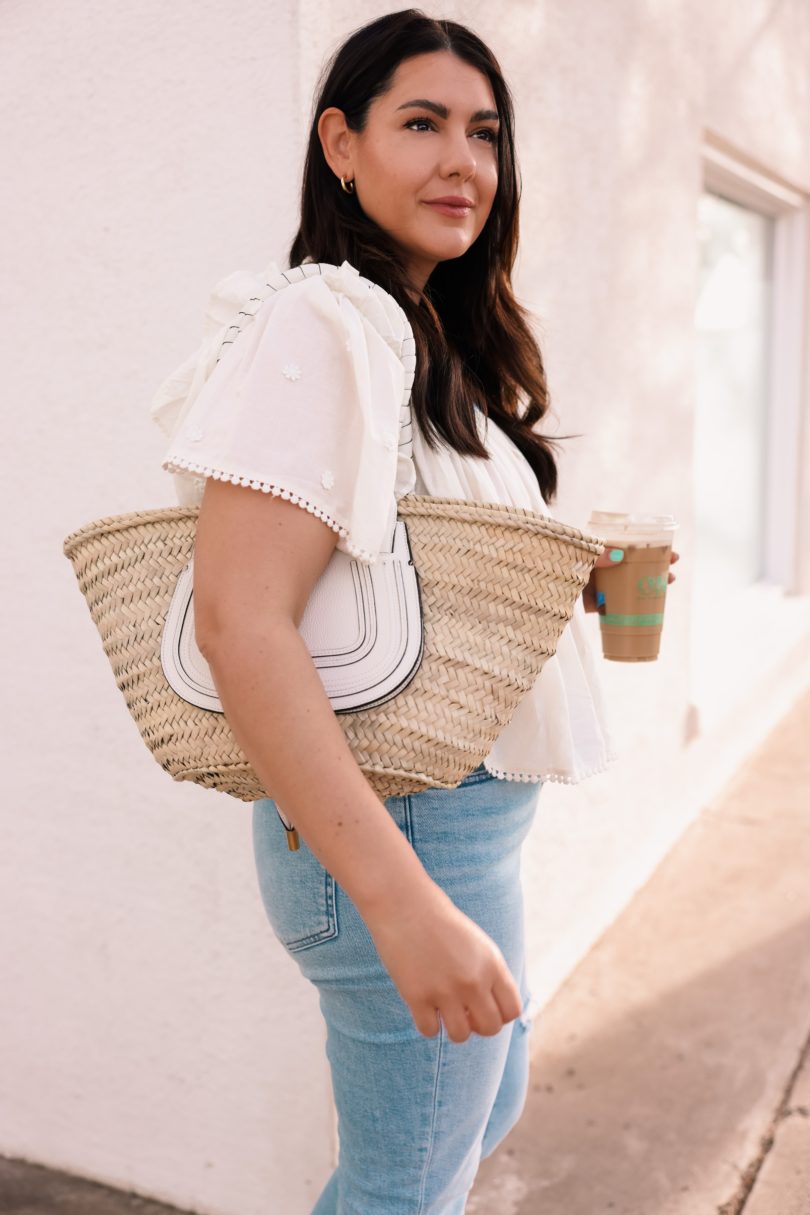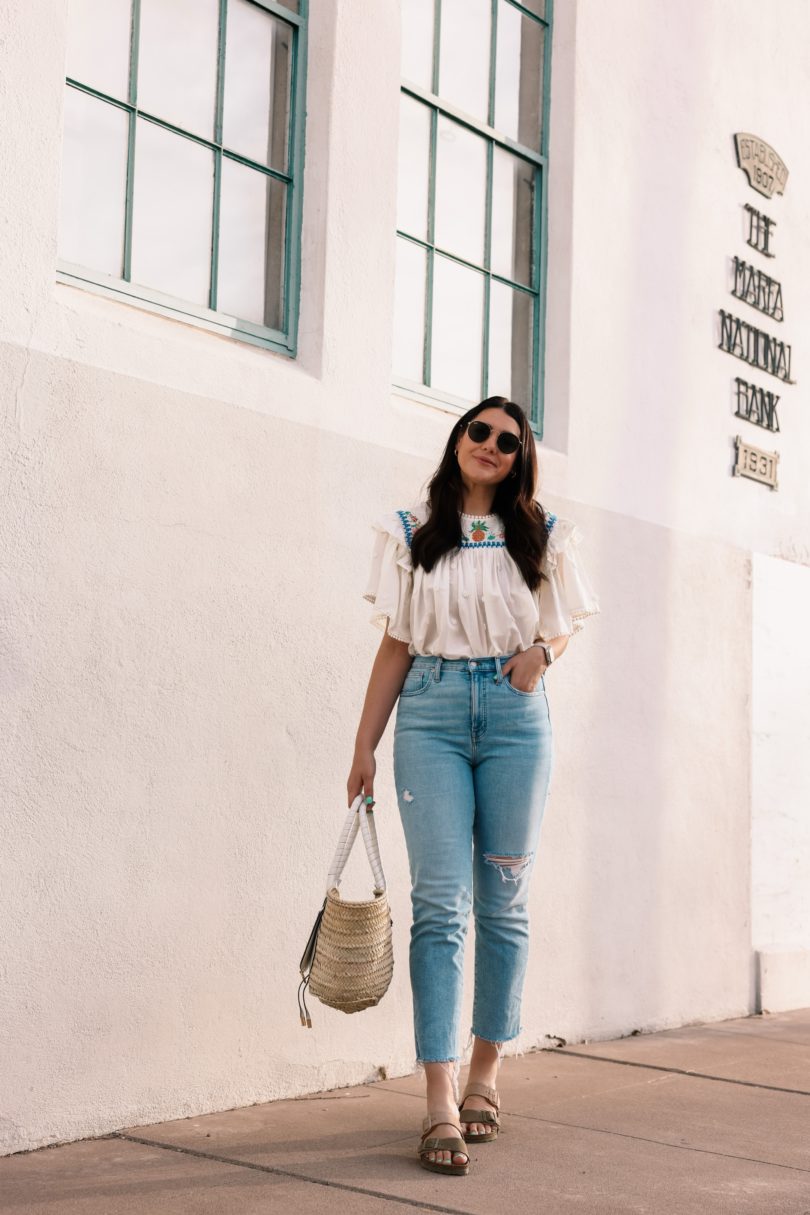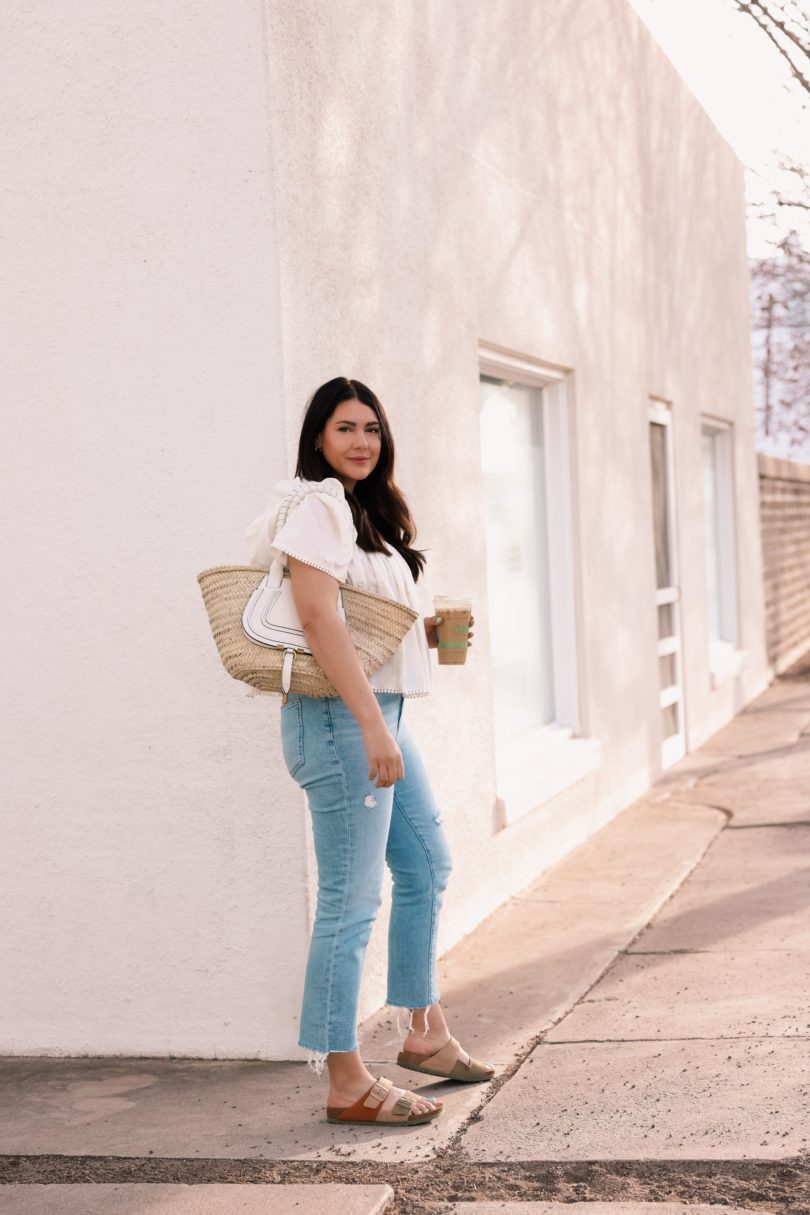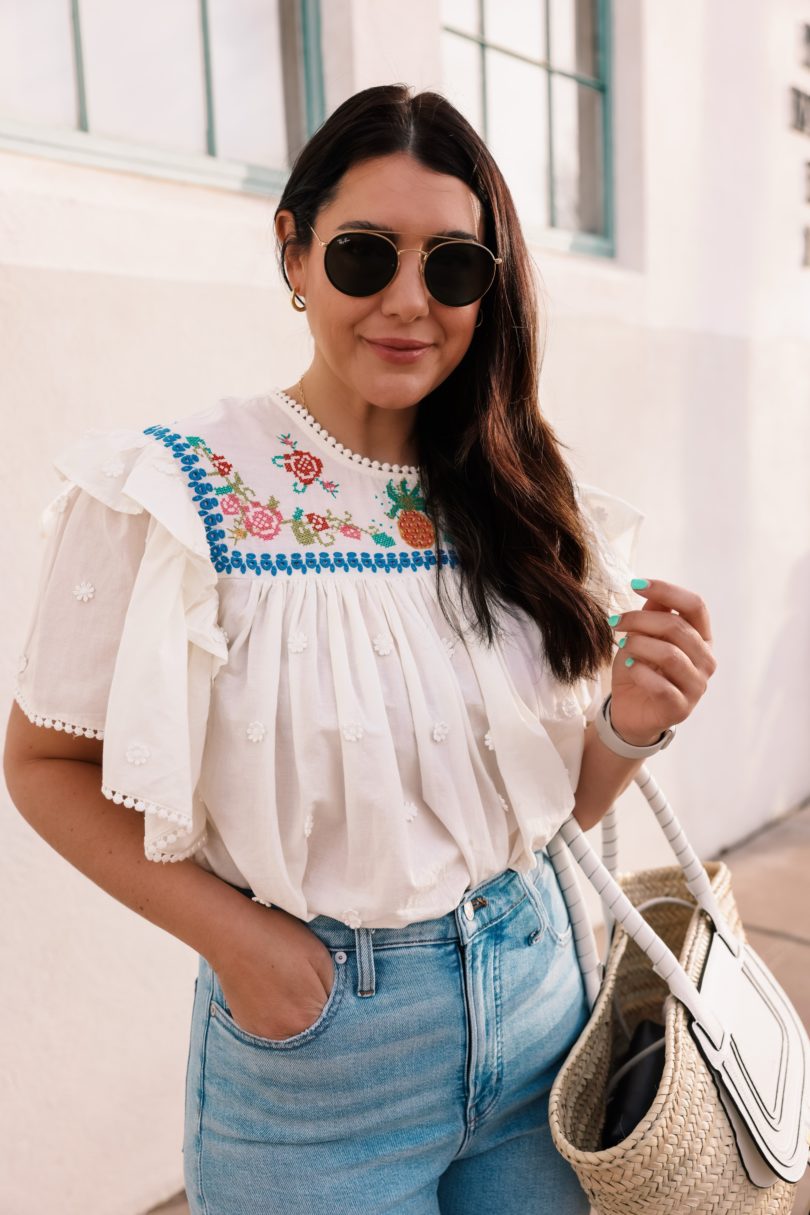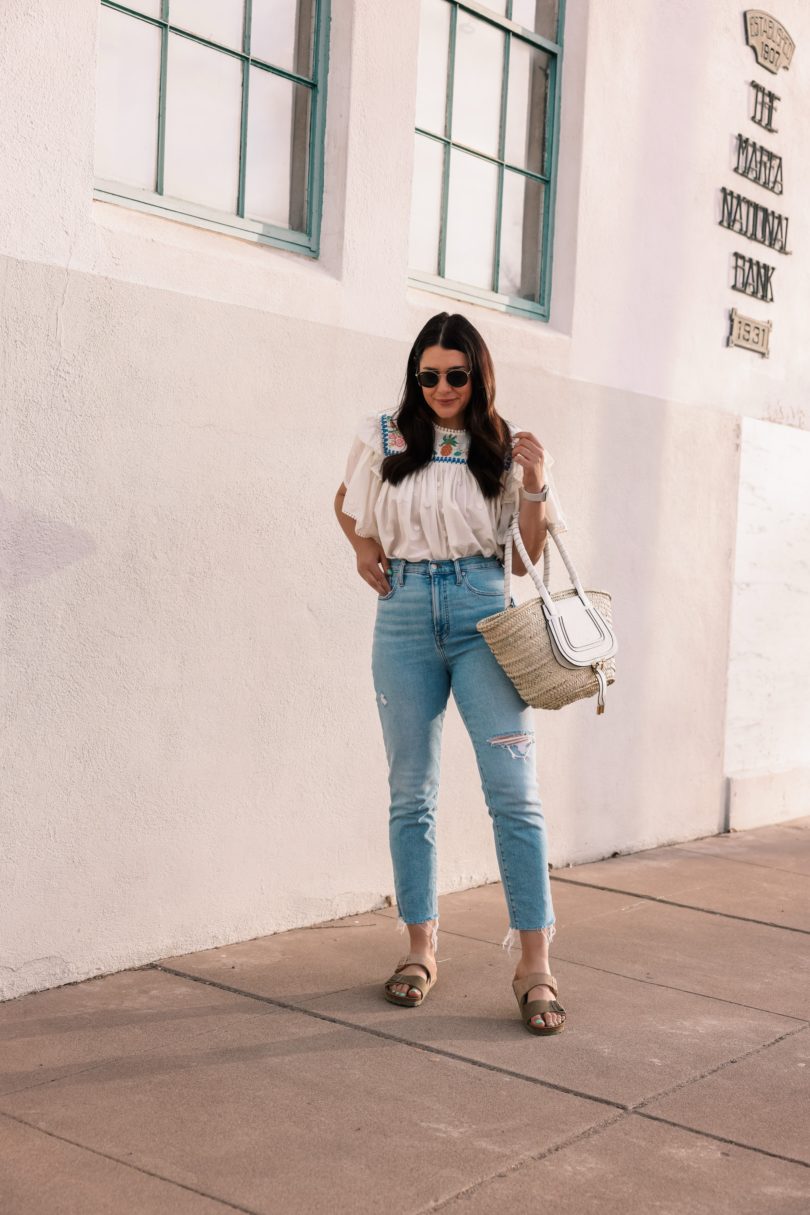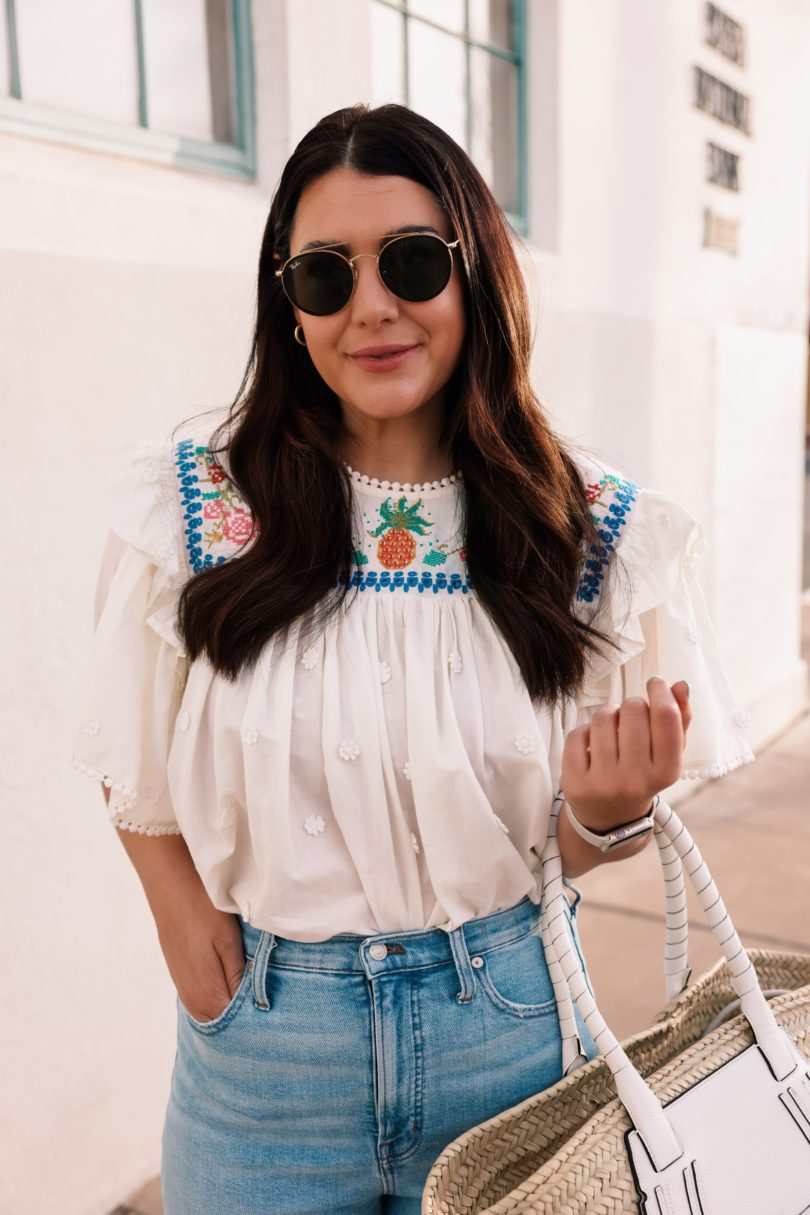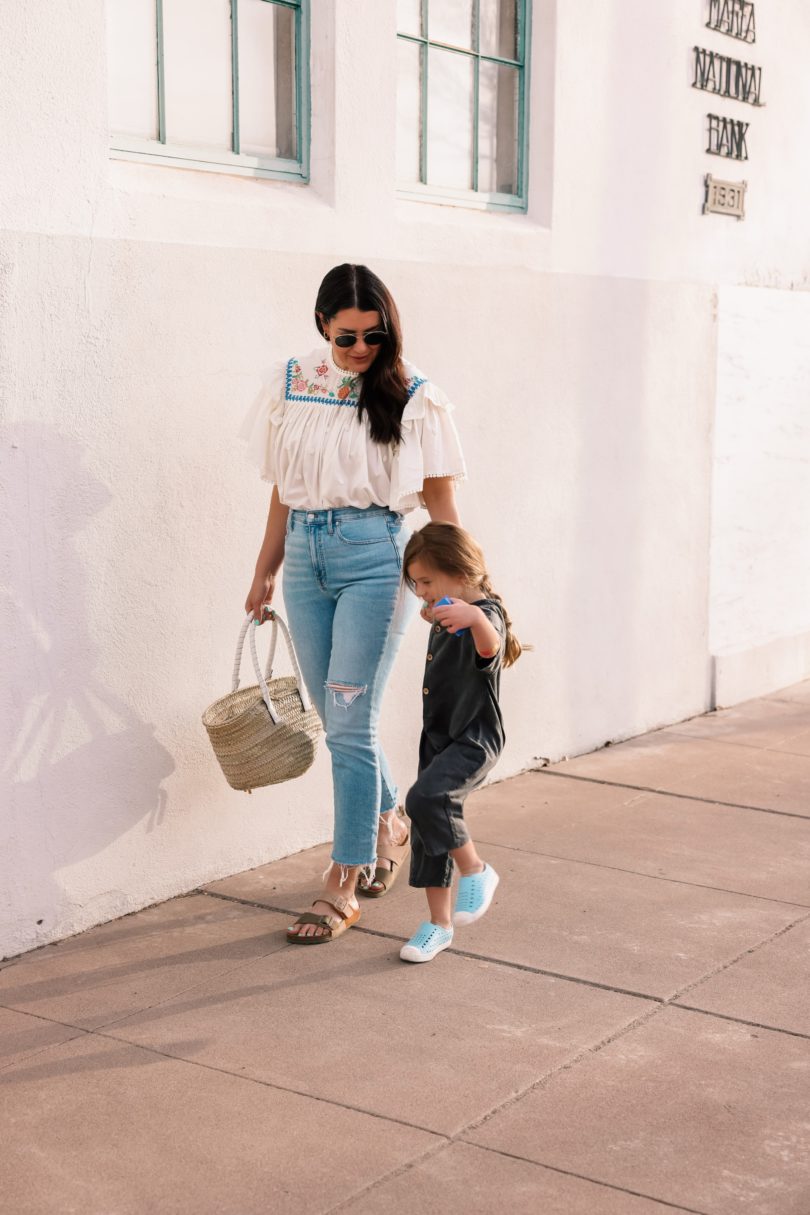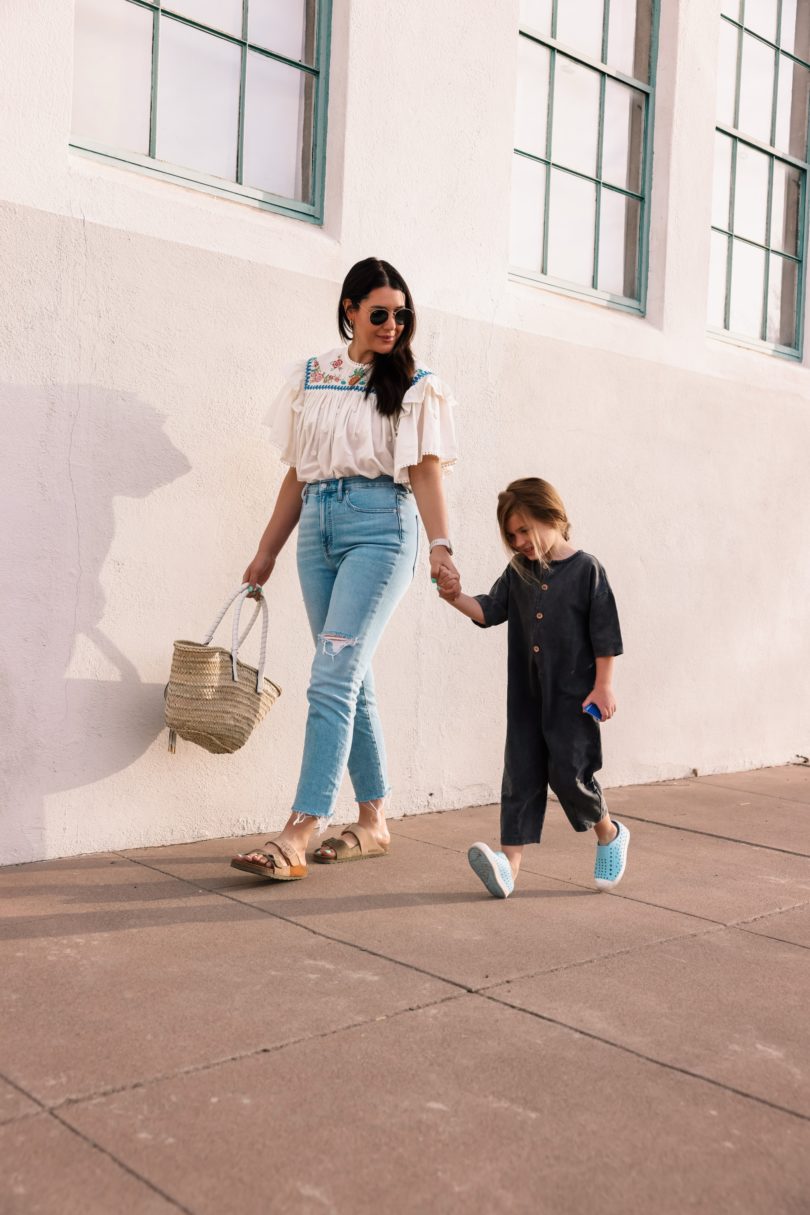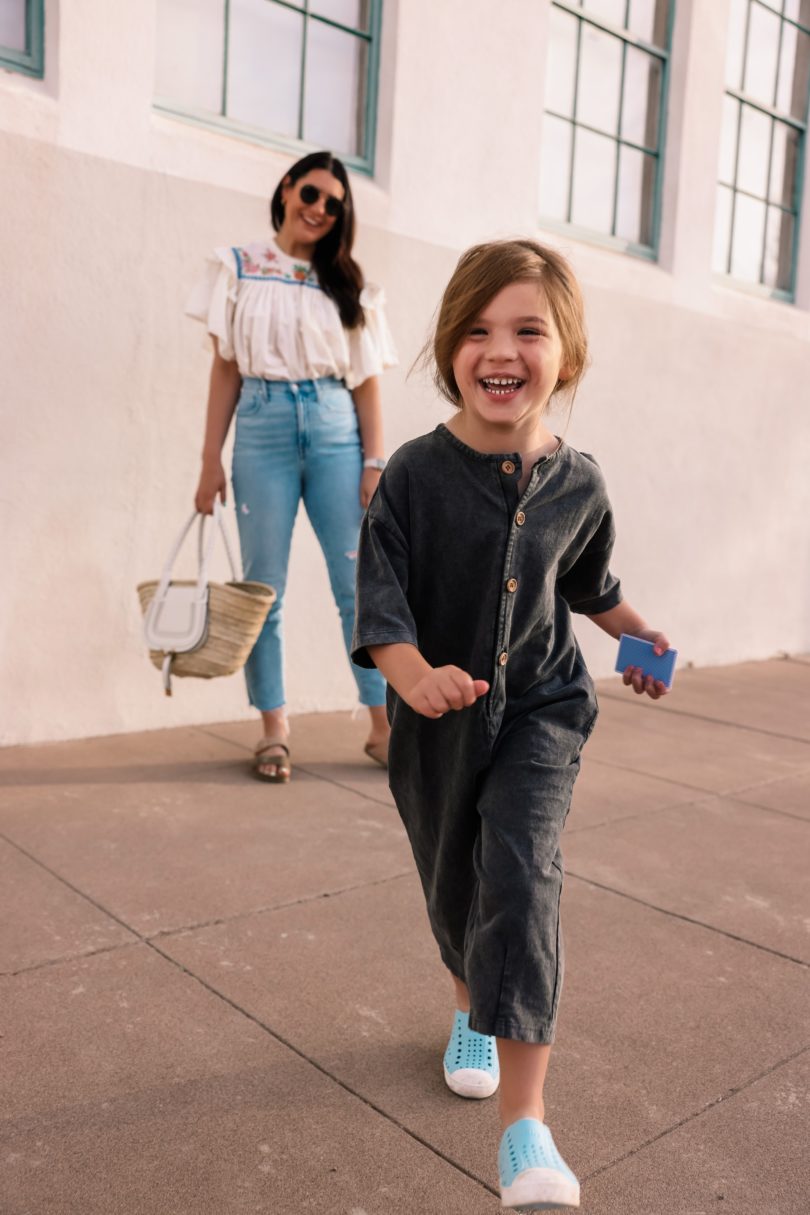 I like to think that I'm a connoisseur of cold brew coffee instead of the harsher reality that is that I'm probably addicted to it. In Marfa last week I set out that first morning to find the best cold brew I could while on the road. Lucky for me, Marfa has so many good options for restaurants and coffee I had plenty to chose from! We went to Frama coffee for their cold brew and it was absolutely perfect. Plus, they have this darling mural that was begging for photos. If you are in Marfa, this is definitely a spot to stop at!
I told you last week I've been loving Farm Rio and I am not lying. This brand has shown up in this month's capsule, in last week's and then of course this gorgeous embroidered number you see here is Farm Rio. There's just something about this brand that reminds me of spring and summer. It is on the over $150 side so I rounded up some similar tops that have the same great springy-summery vibes!

I am in the medium of this top. It is a looser fit, but I like this size for an 8-10. Find my top here!
PS: these Madewell jeans are on sale! I love this pair — I've had them since last spring and have worn and worn them. Find them here.  Use code YESPLS for 30% off!
(Gemma's jumpsuit is old Zara but I found similar looks in the links to the right!)