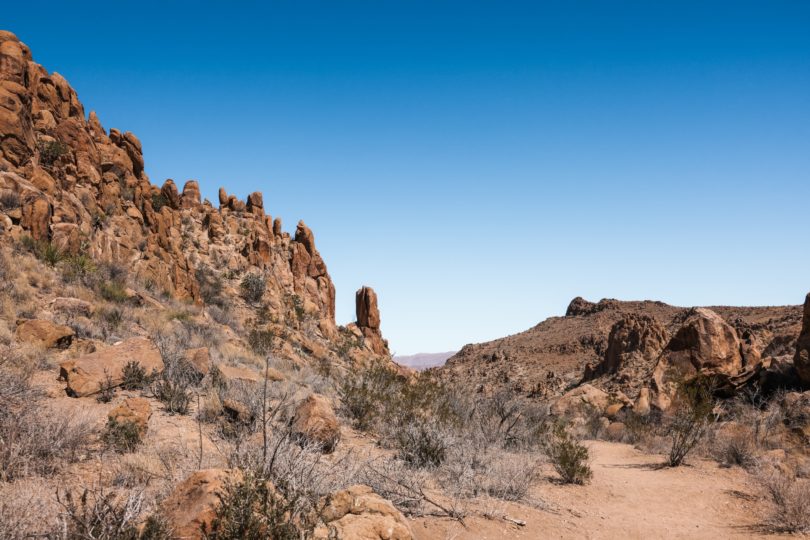 Since we have a 4 year old, our trail ambitions were a little farfetched. We wanted to try 2 trails each day, but we didn't realize this was going to be too much for us until we got there, so we adjusted from our planned 2 trails a day to 1 trail a day. We had one more trail in mind but it just wasn't in the cards for us and Gems. Plan for about an hour drive to the trails because the park is very expansive. The good news is that since Big Bend is so HUGE and there are a ton of trails for future visits, so we can always conquer more when we go back. We put Gemma in a hiking backpack (she is just under the weight limit but it worked great!) and by 'we' I do mean Bryan. He hauled up those trails like carrying 40 extra pounds was nothing. We picked this backpack here and it was great. We added the water system to it and it worked well for the one hike a day. I carried a backpack with our essentials and extra water.
Since we went on one trail a day I broke down the trails we hiked and what I wore on each hike, plus these amazing trail sneakers that I highly recommend for summer's light trails!
Balanced Rock Trail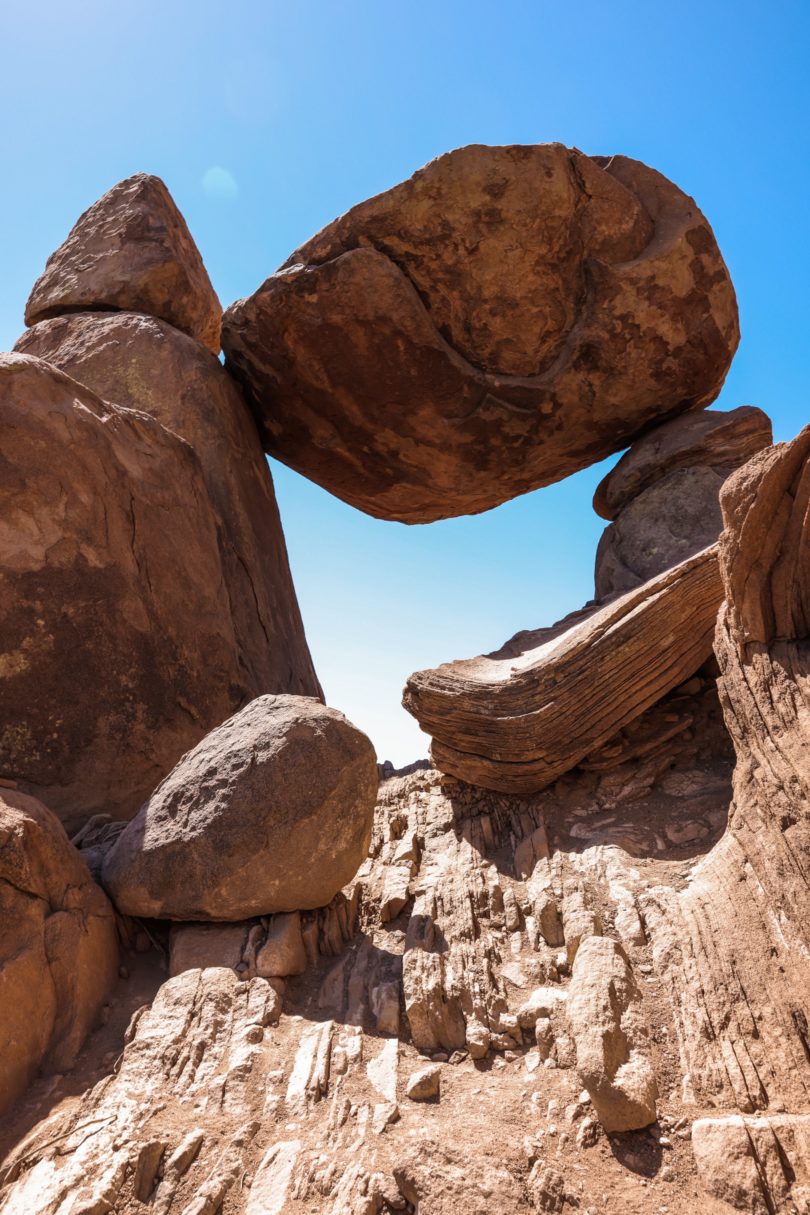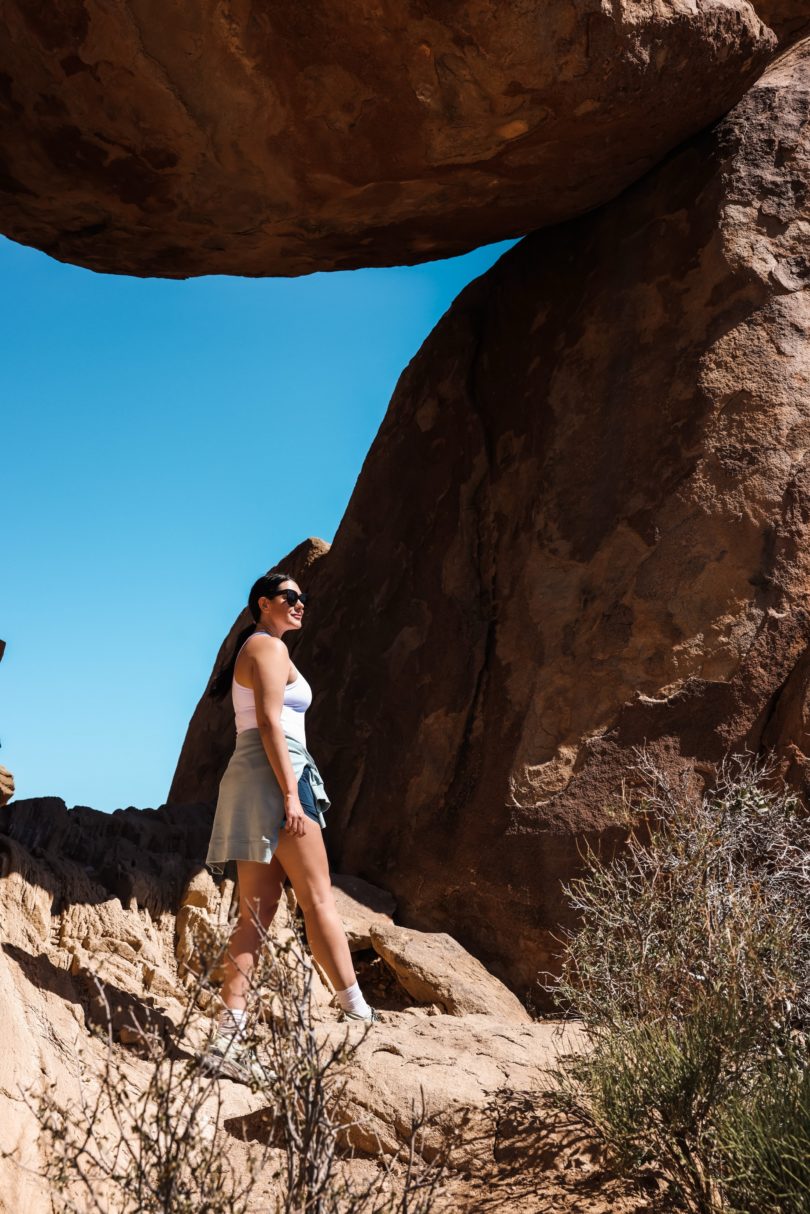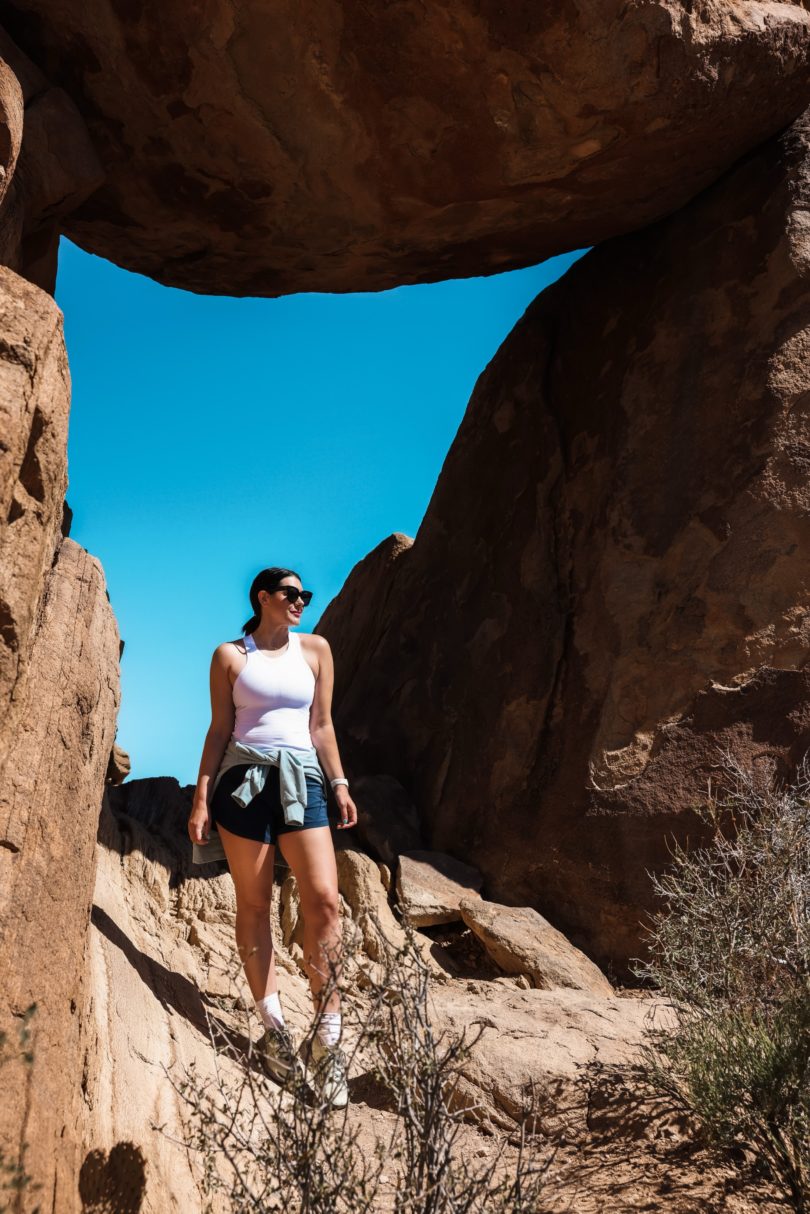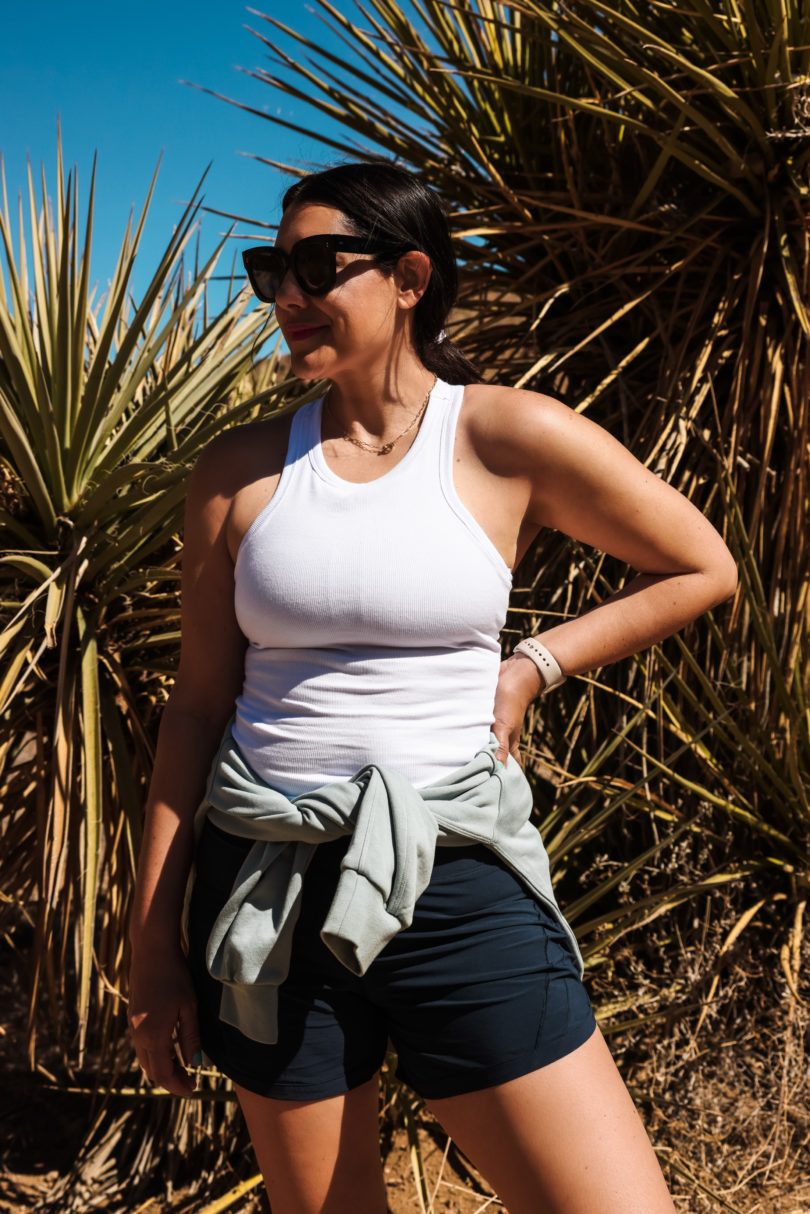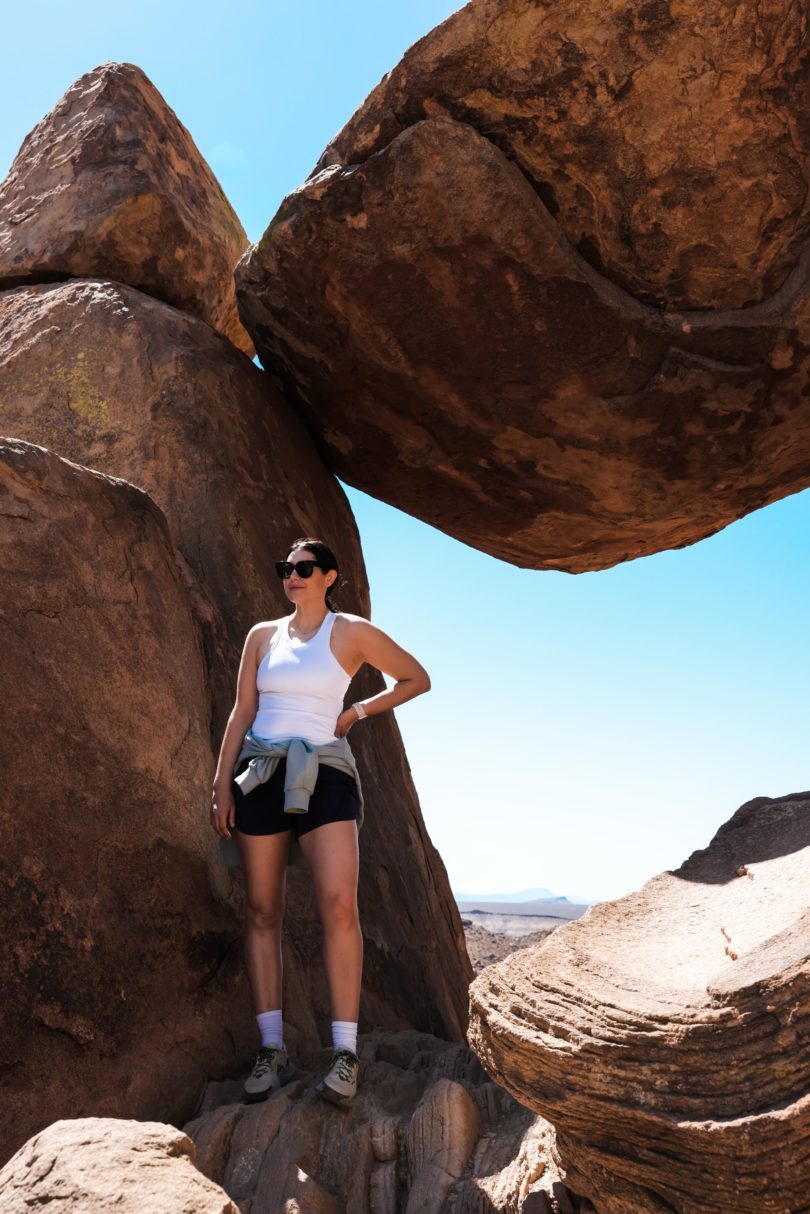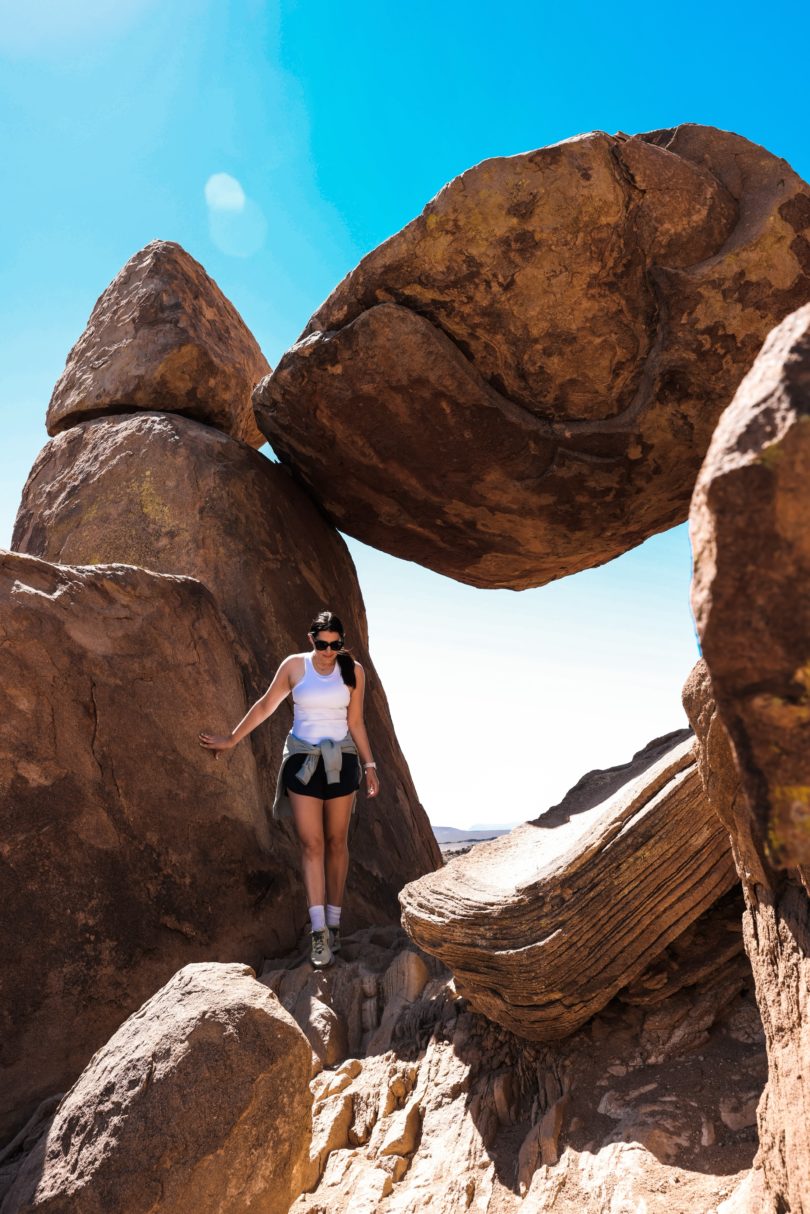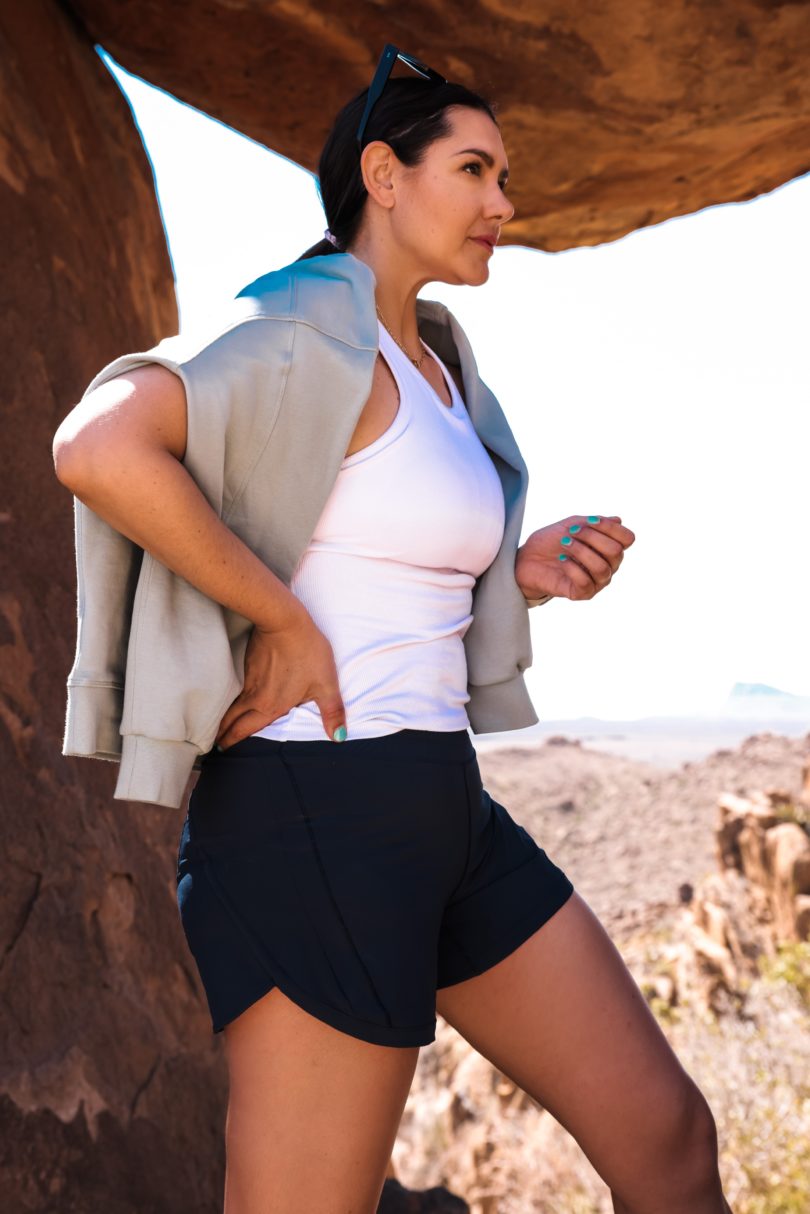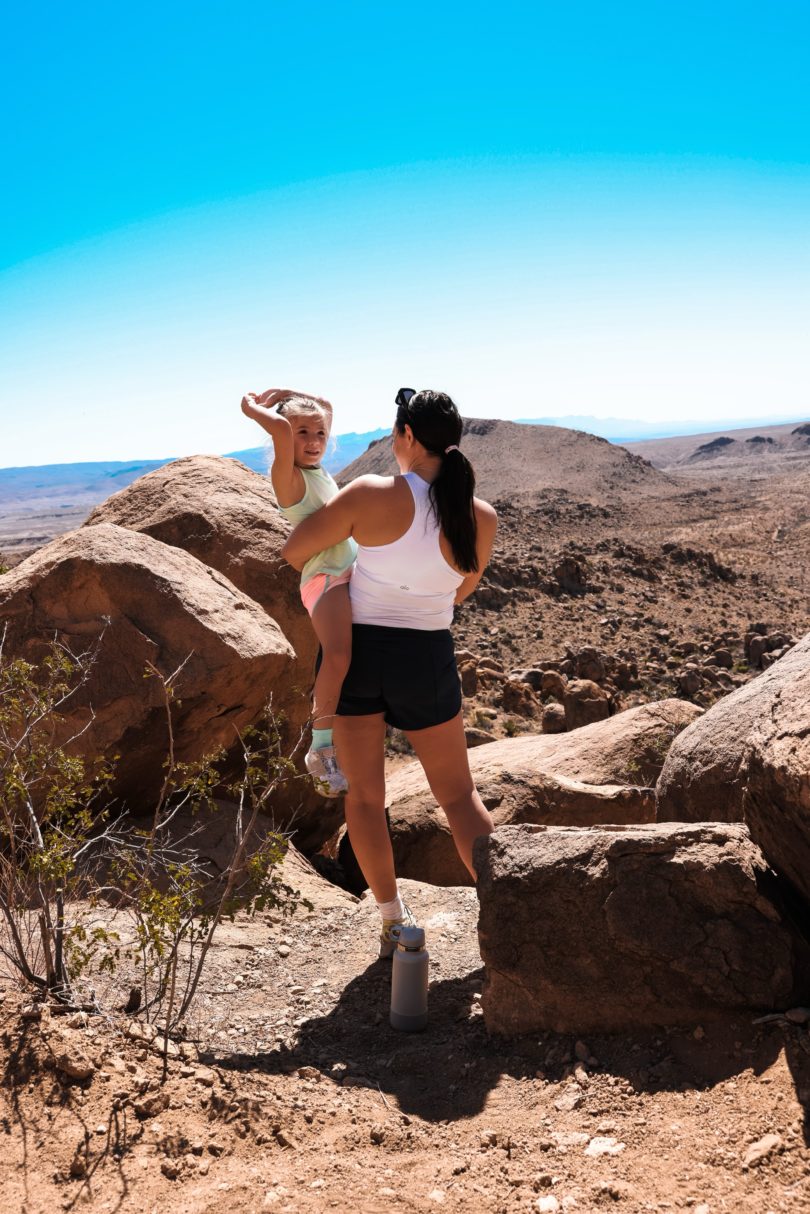 alo tank – m | Lululemon shorts – 8 | Lululemon sweatshirt – 8 | Nike Pegasus Trail 3 Gore-Tex
This trail was the more challenging trail we tried, but definitely worth it.  Gemma loved the heights and seeing the different terrains. This trail you have to drive to — it's way out in the park. But once you find the trail off the dirt road, you start walking a pretty flat trail. Then all of a sudden you start going up and it's vertical from there. We saw hikers of all ages, I would say this trail is appropriate for kids a bit older, say 6+. Unless you want to put them in a backpack and go! Which worked out well for us.
This day was a bit warmer so I layered my Alo Tank underneath my lululemom oversized crew sweatshirt that easily came off when it got a little too warm. These Lululemon shorts were breezy and cool and the right length for me, not too short but not too long. Find them here!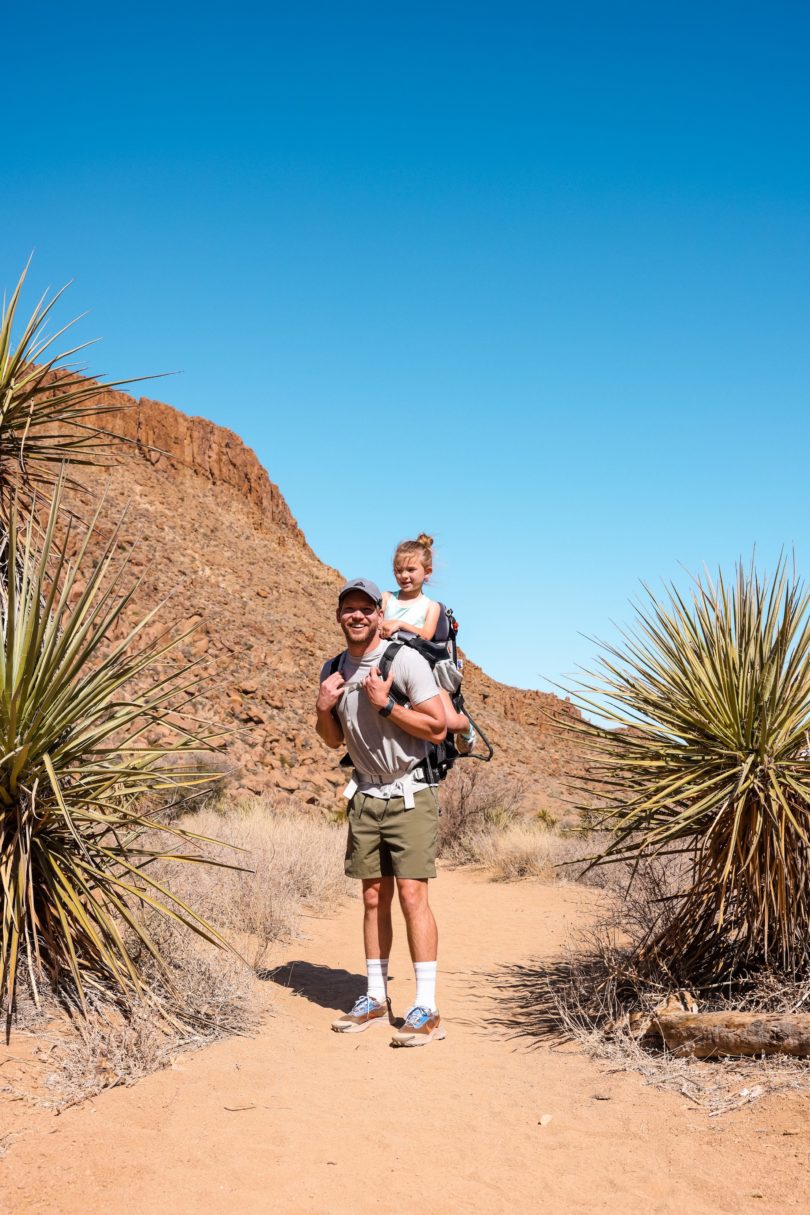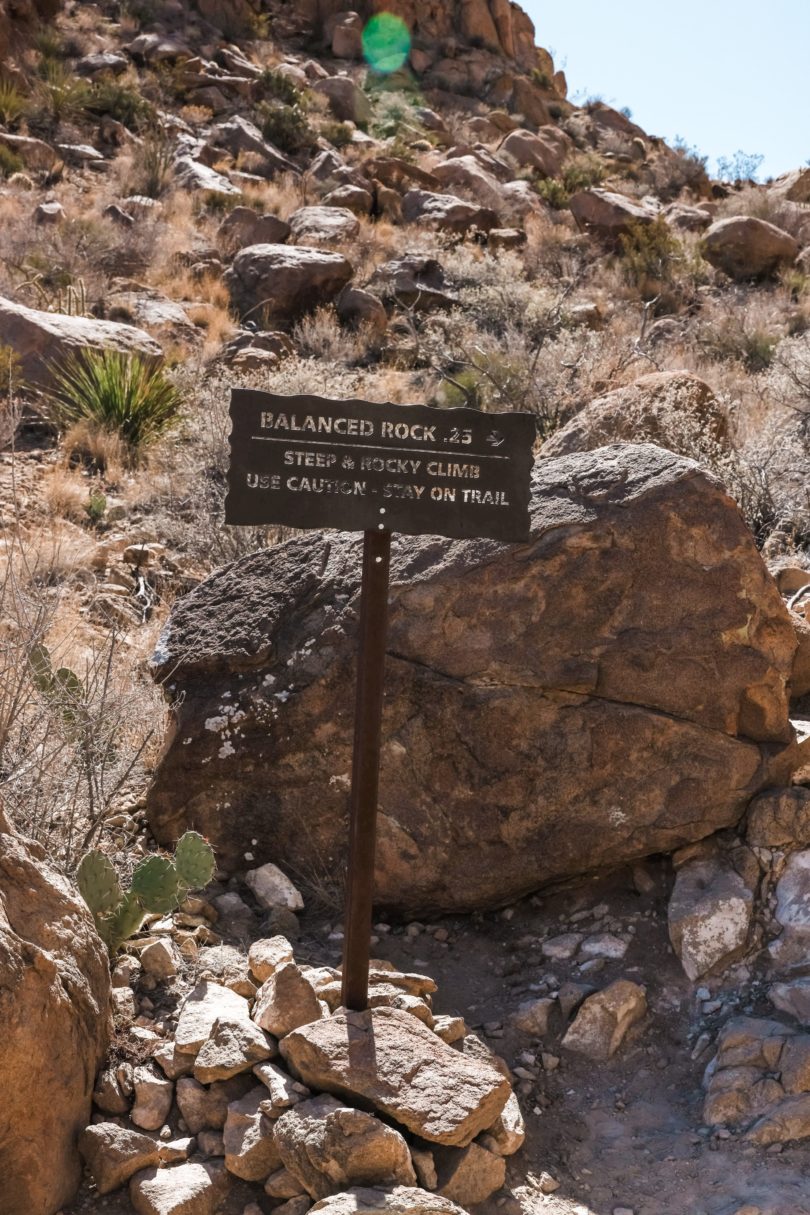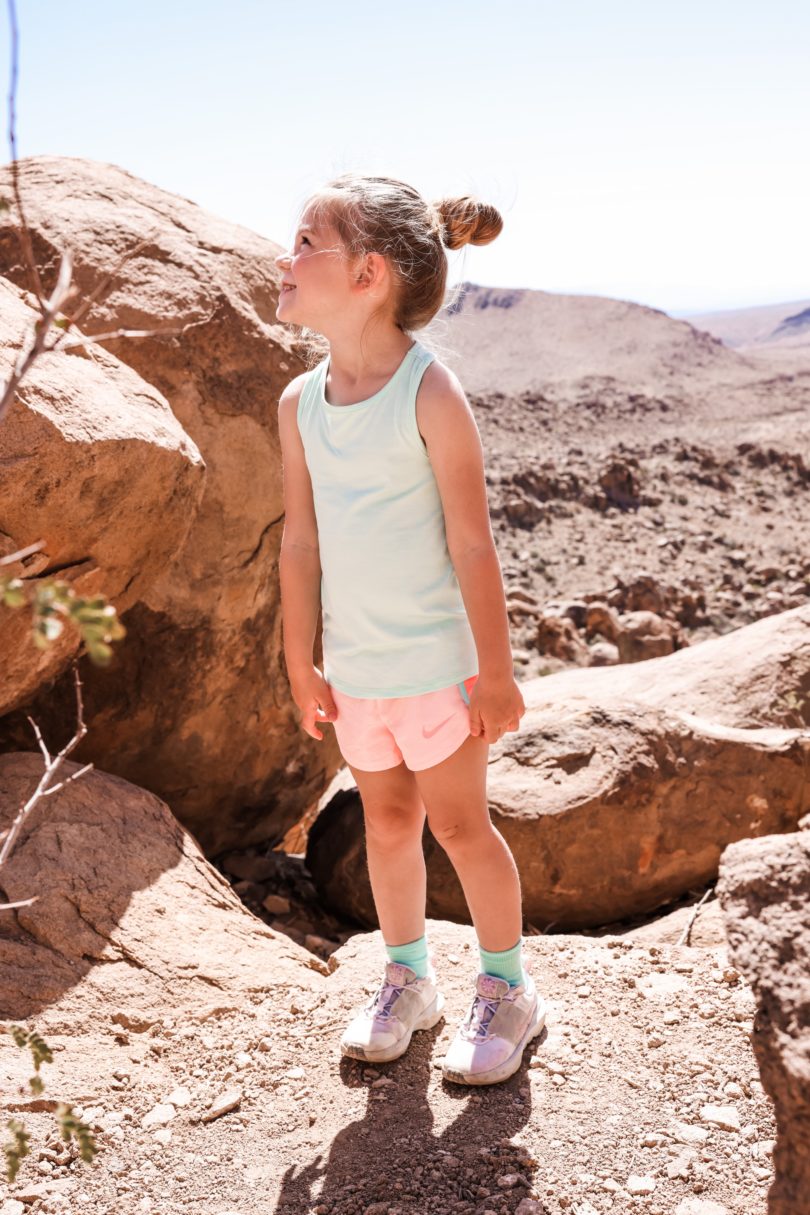 PS: Gemma's outfit is linked to the right!
Santa Elena Canyon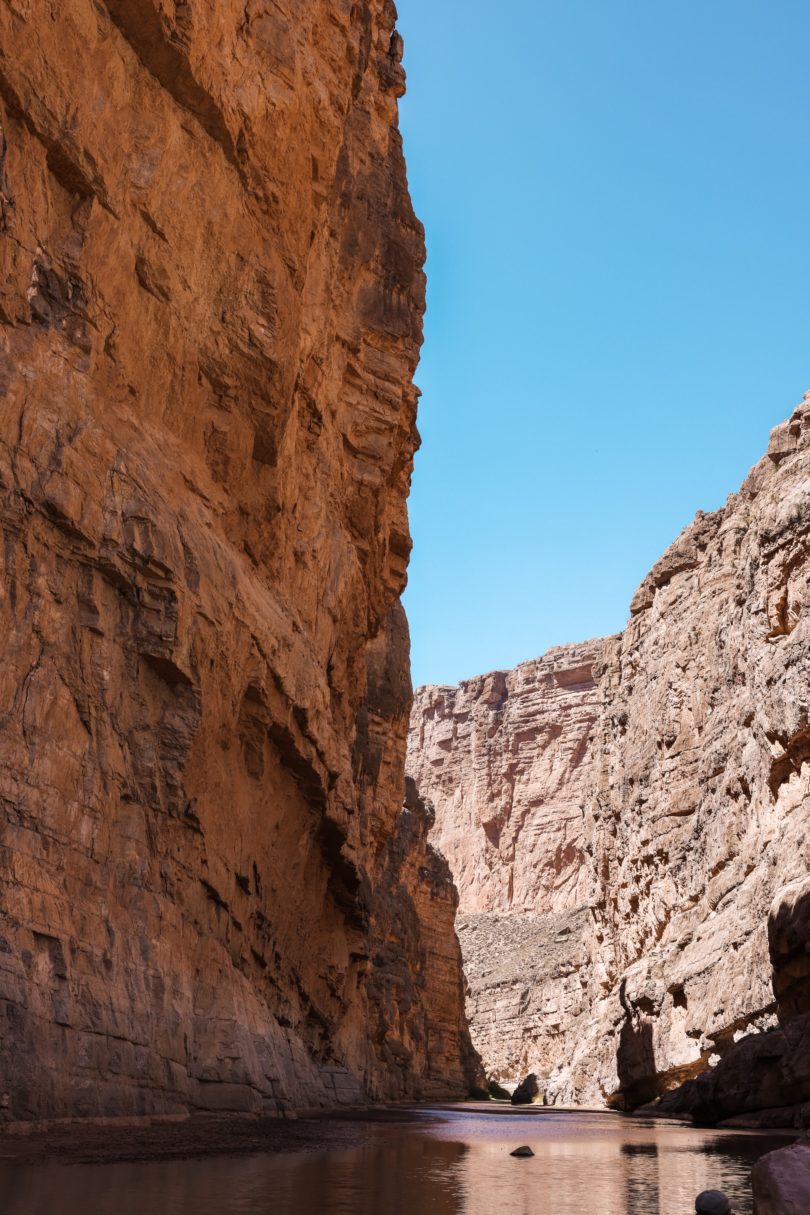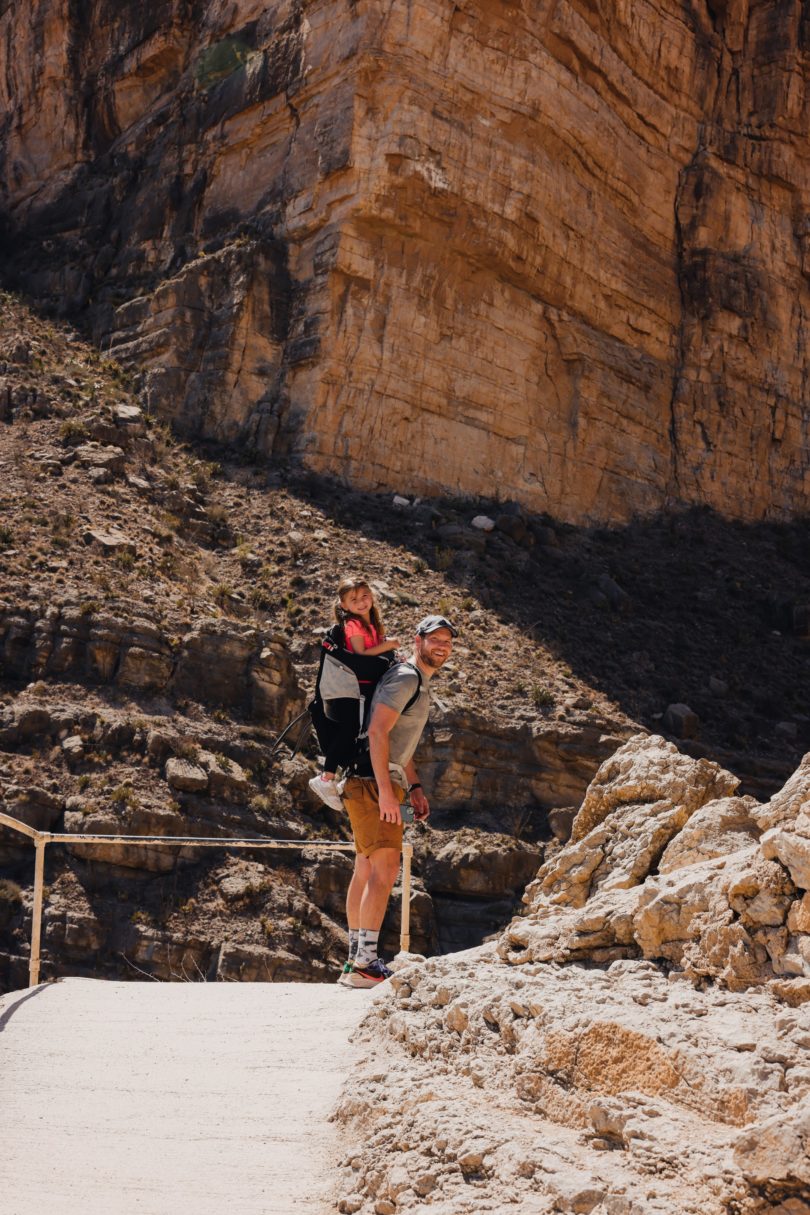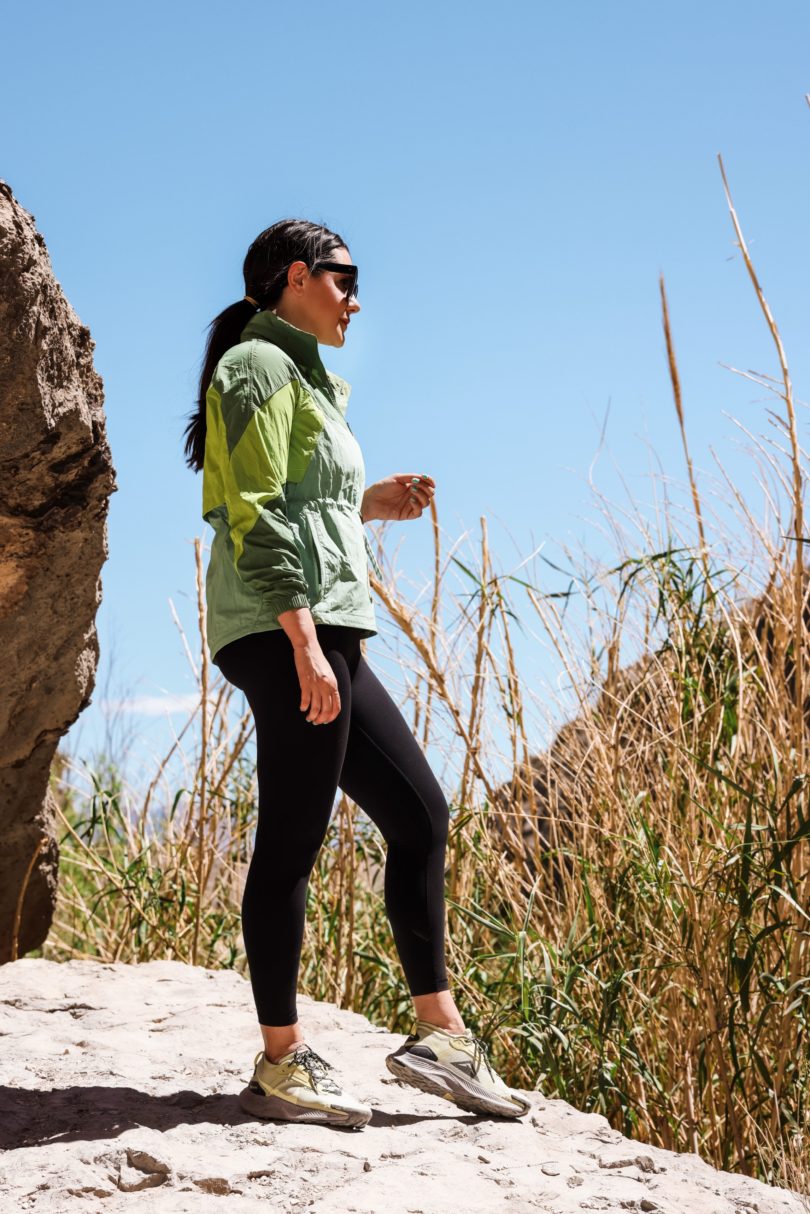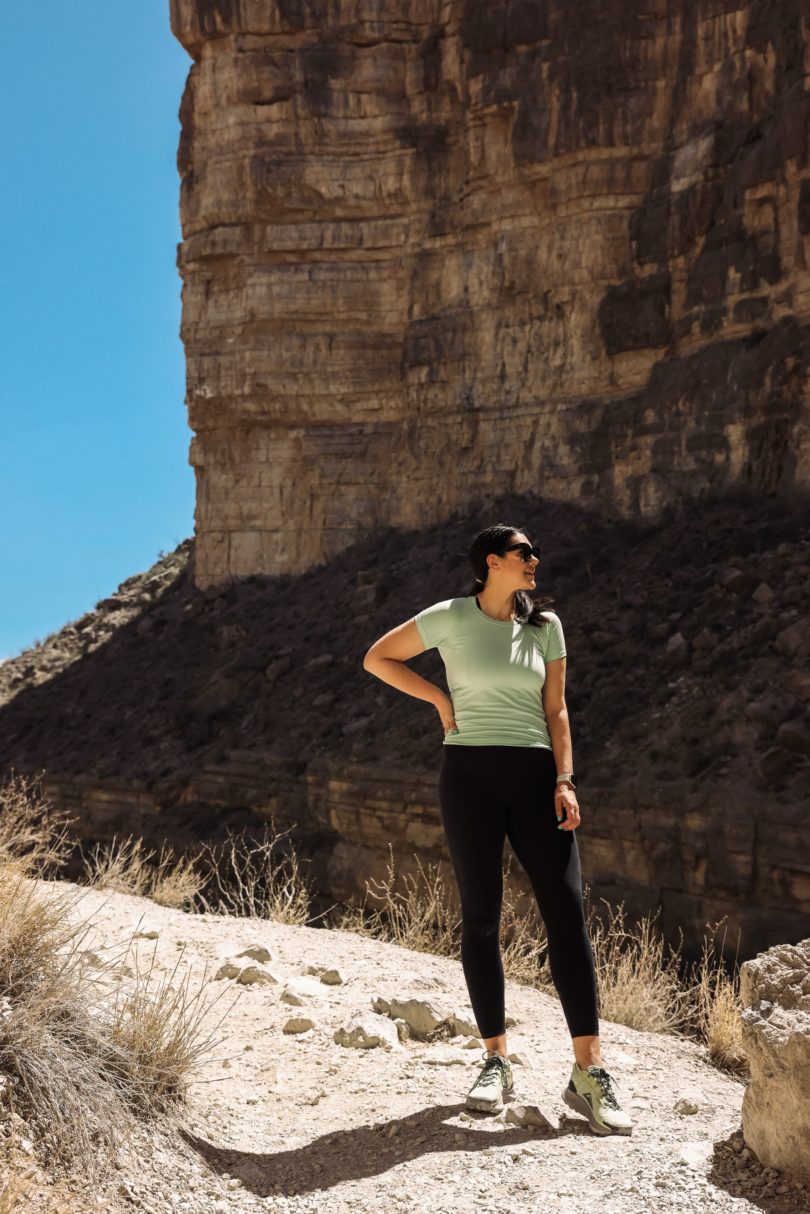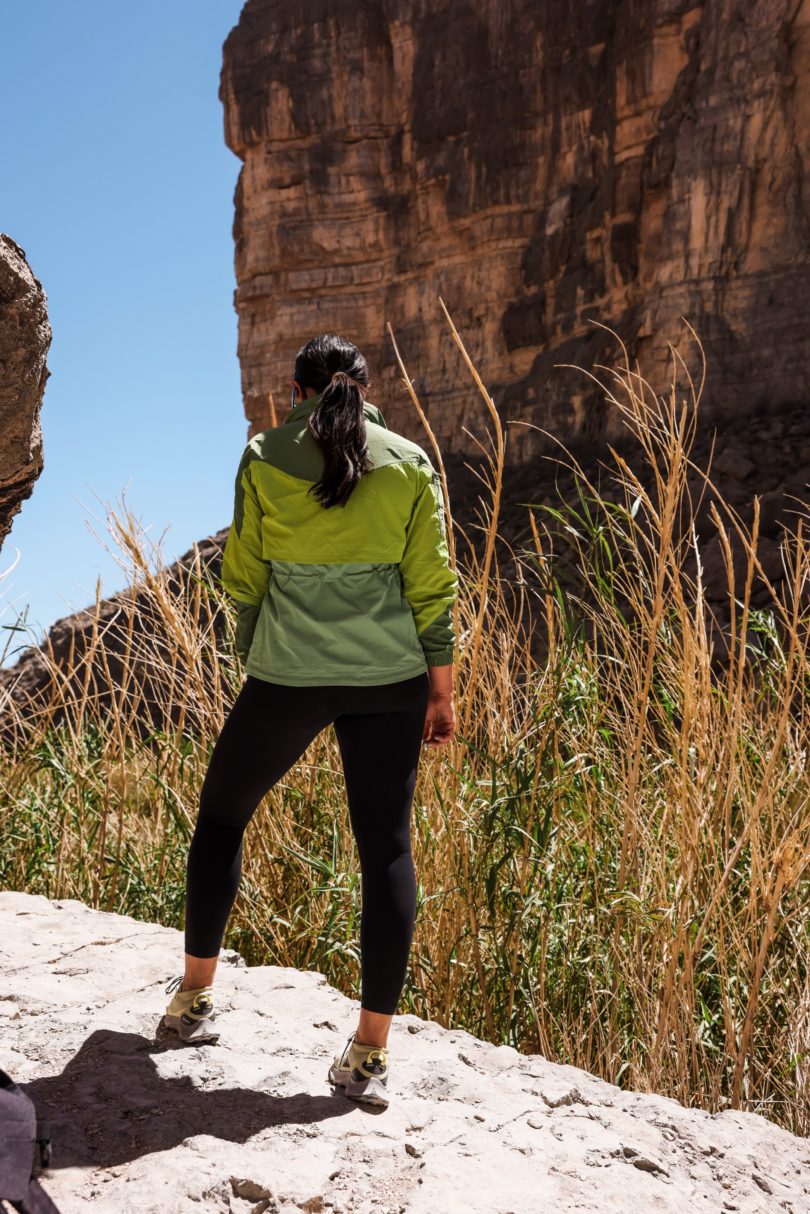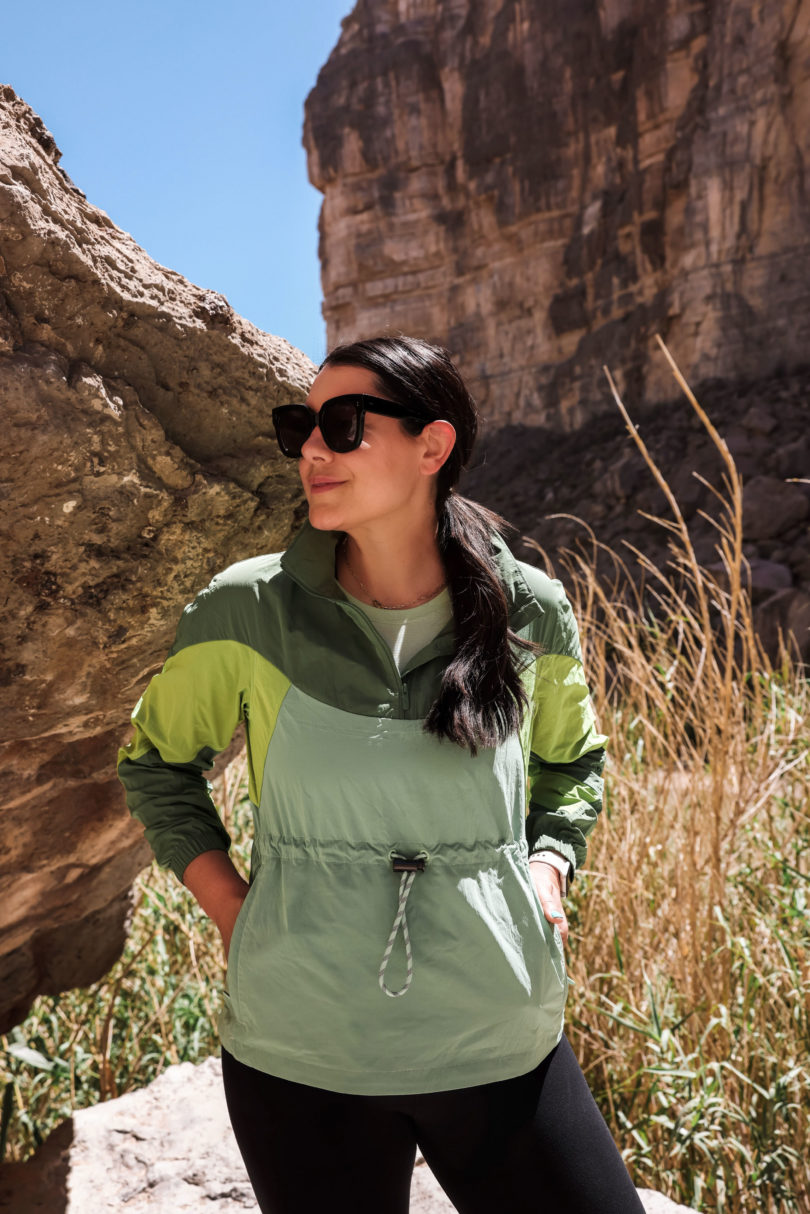 Lululemon anorak – 6 | lululemon top – 8 | Lululemon align leggings 28″ – 6 | Nike Pegasus Trail 3 Gore-Tex
This trail was a really perfect and pleasant start to our trip. It definitely has elevation gains but they are slow building and you follow the canyon wall along the Rio Grande river the entire time. Once you get to the end of the trail, it's shady and cool so I loved having my jacket with me. This one is great for all ages as well, but just note that there isn't a lot of railing on some of the steeper steps so smaller children have to be monitored at all times.
I wore my align leggings which ended up being a bit warm for me by the end of the day but I did like the coverage. I love this anorak! It's packable, light weight and I love the pop of color, which by the way there are a few other options as well. I paired it with this Lululemon top underneath as well that helped with sweat wicking and cooling — it's one of my favorite workout tops from there!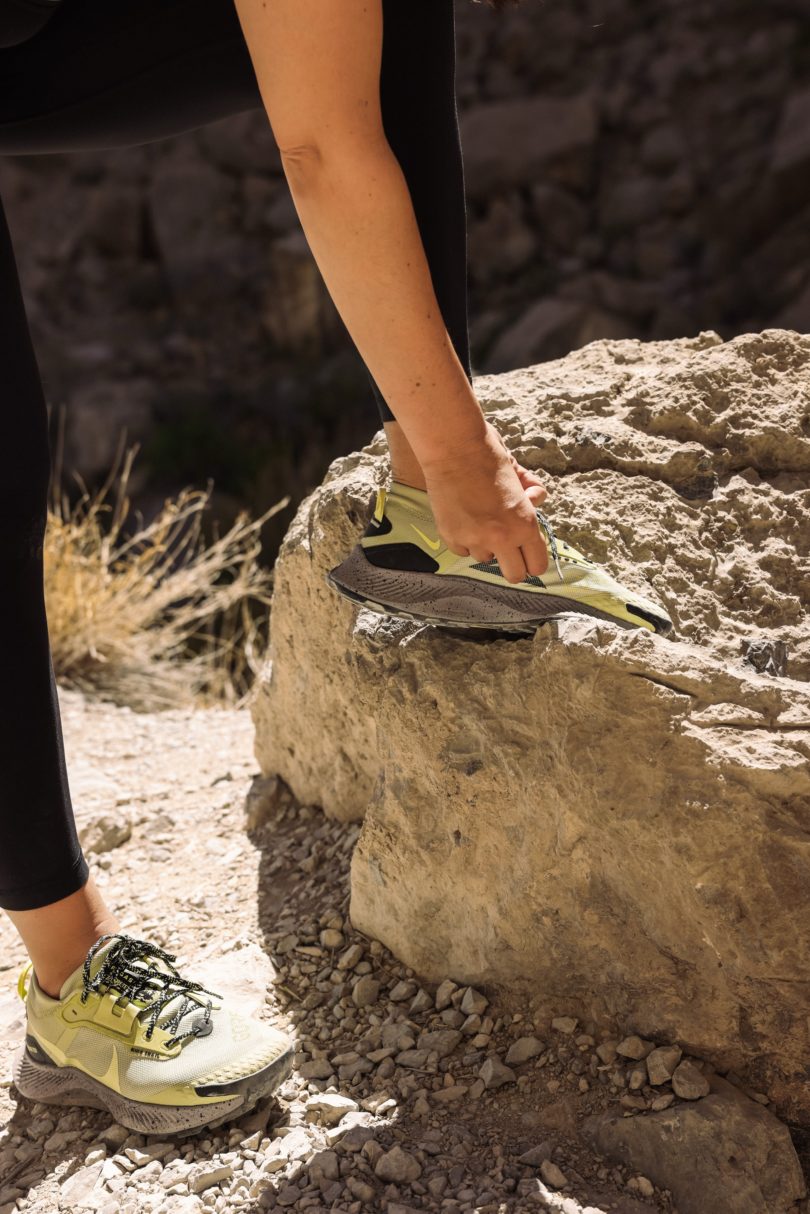 Shout out to these amazing Nike sneakers. They were super comfortable, fitted and they were really helpful with traction and grip on the tiny rocks and at times treacherous domain. They fit slightly snug so if you usually size up a half size in Nike, go ahead and do so. Find them here!