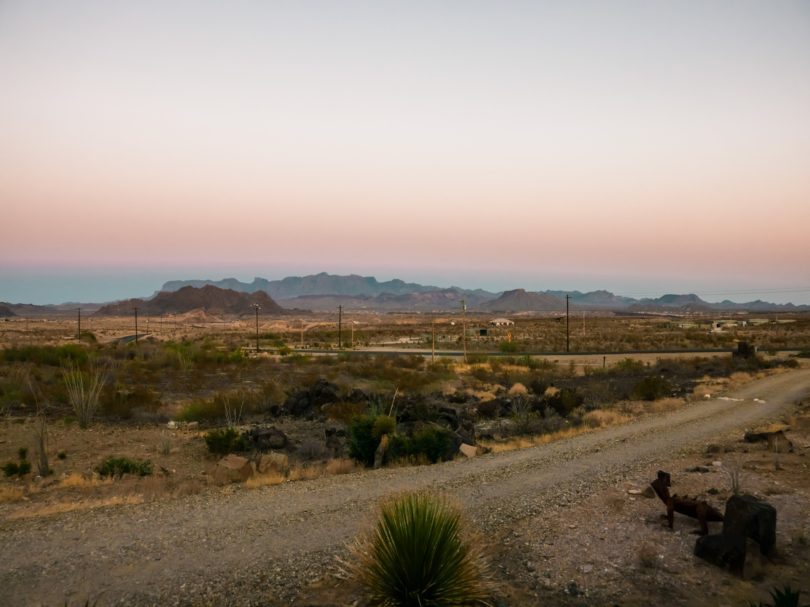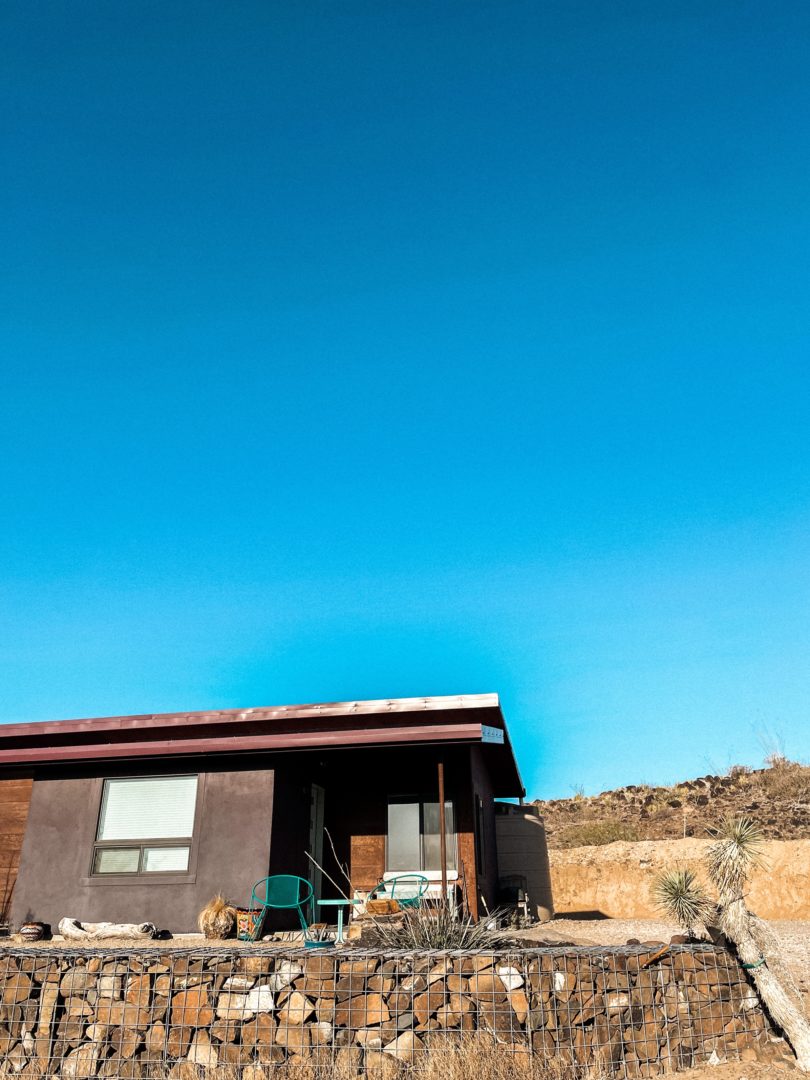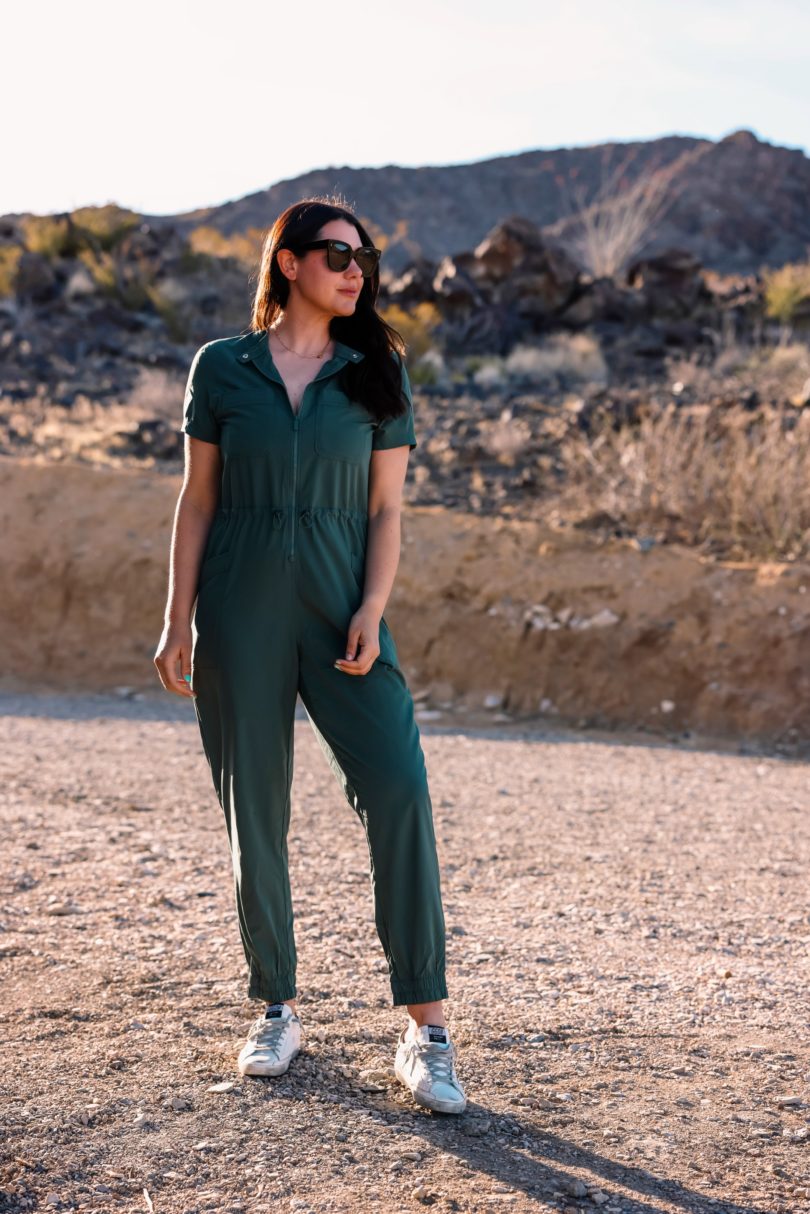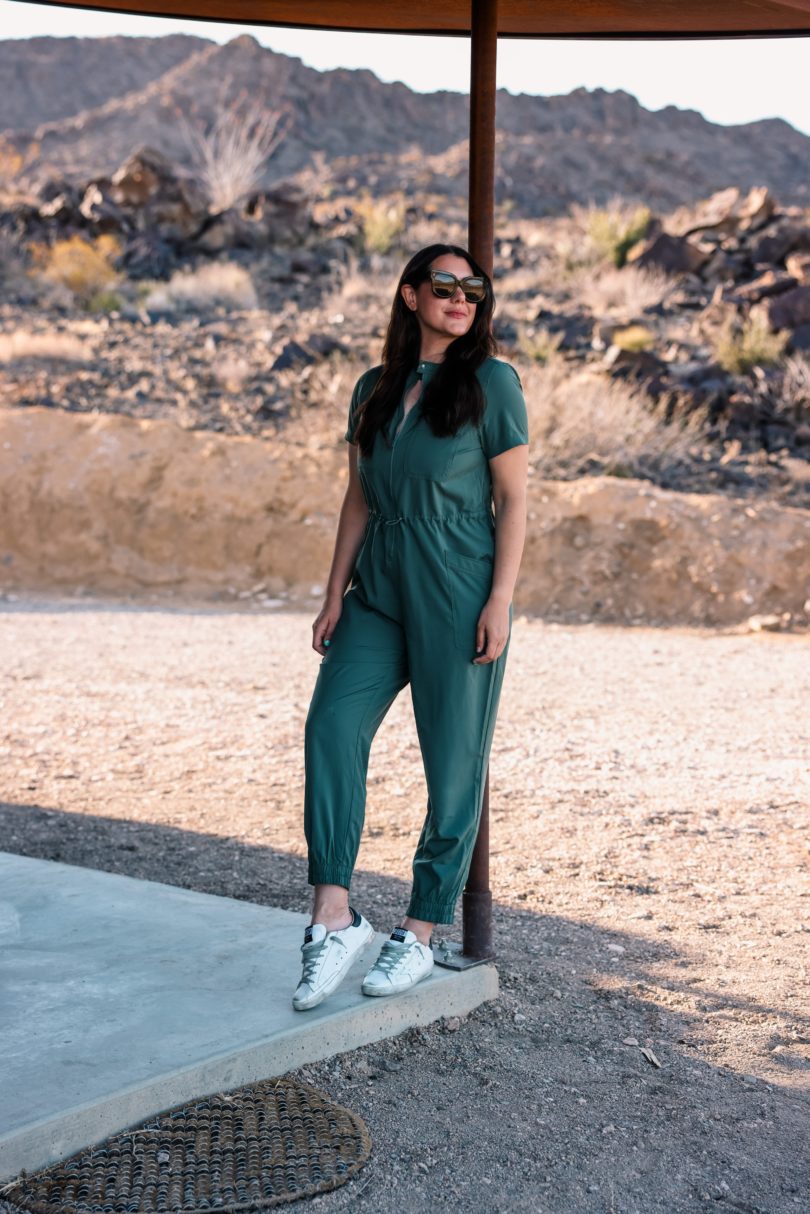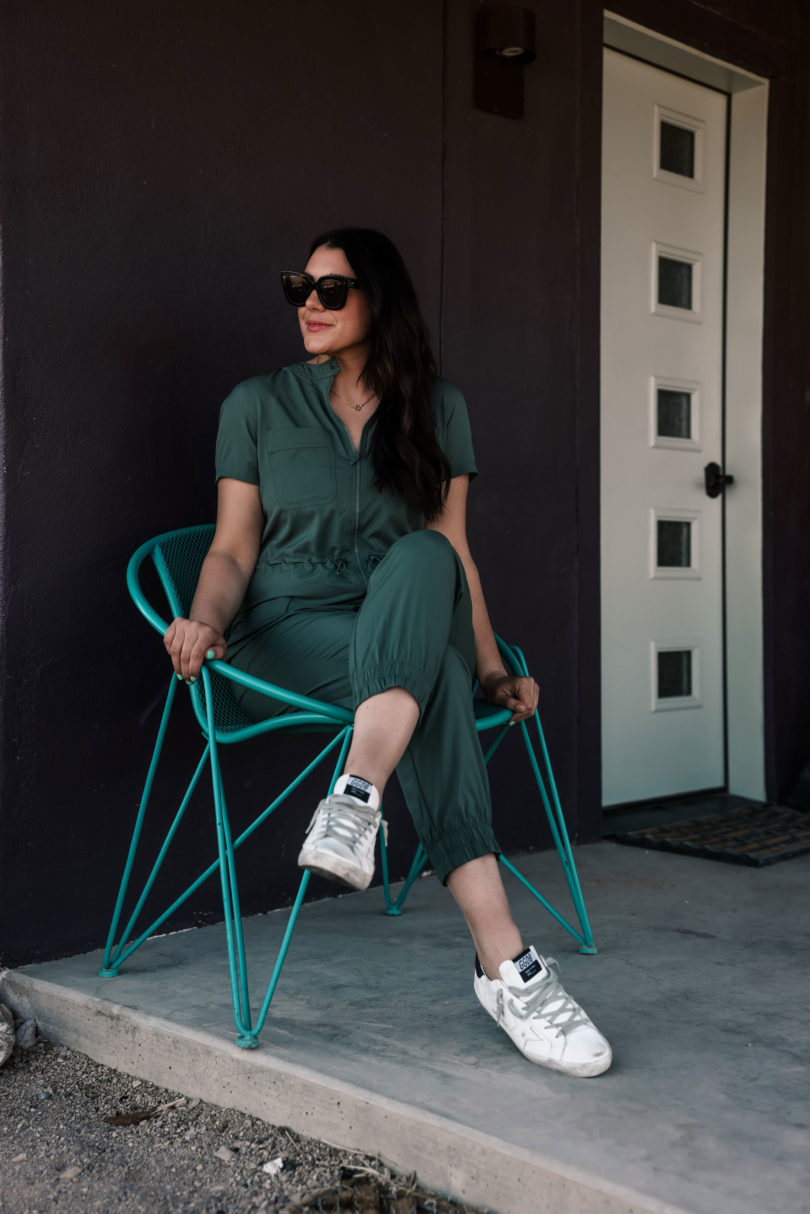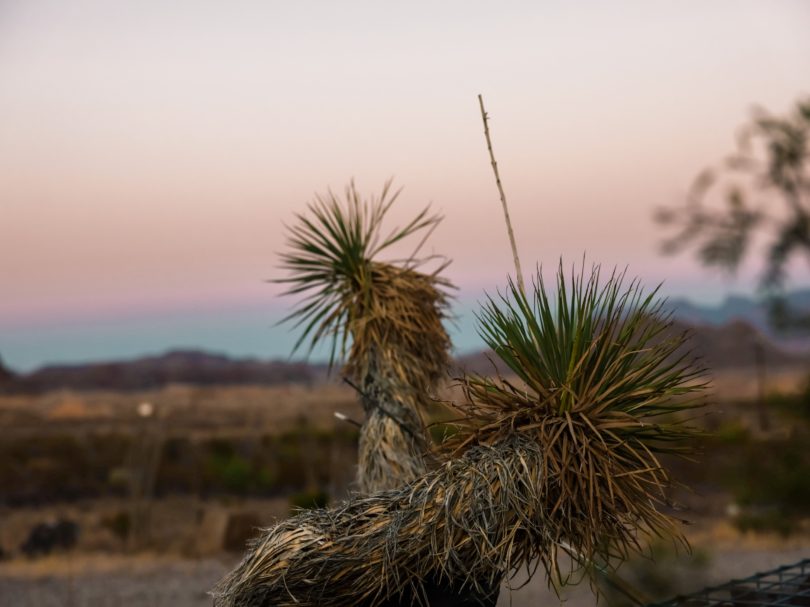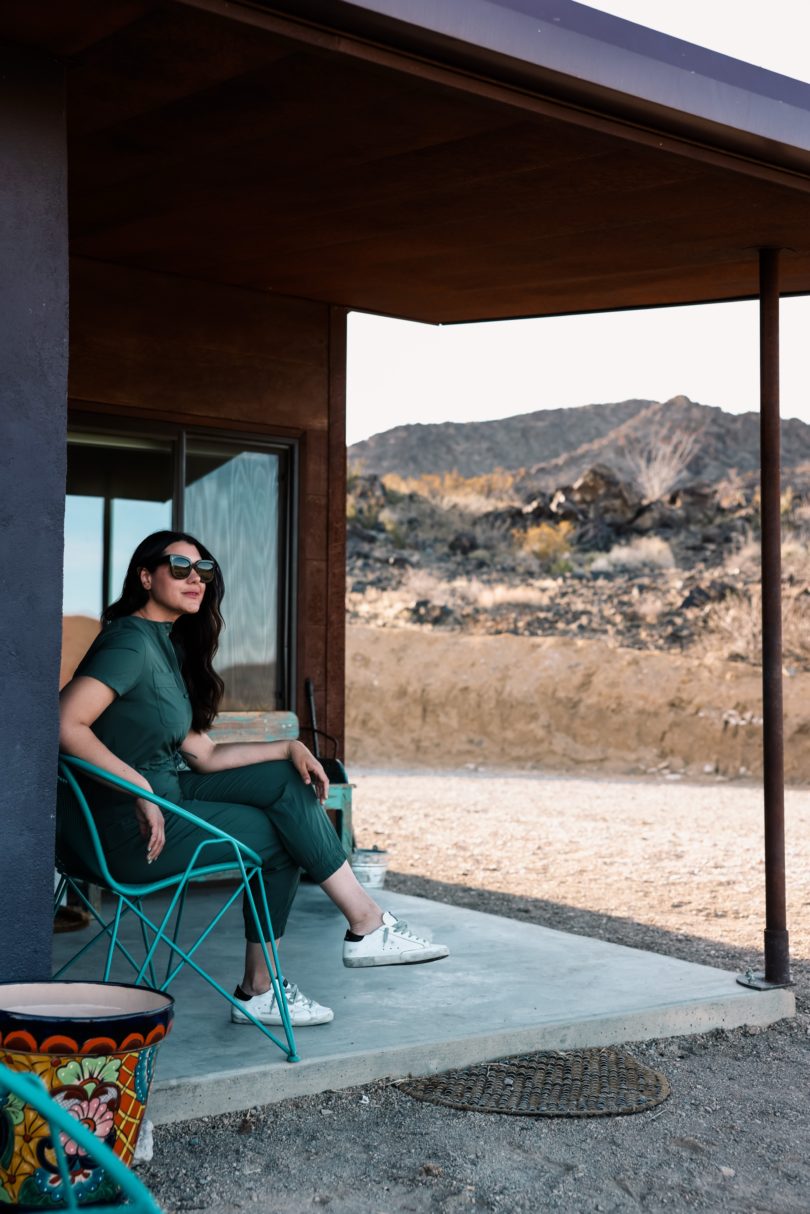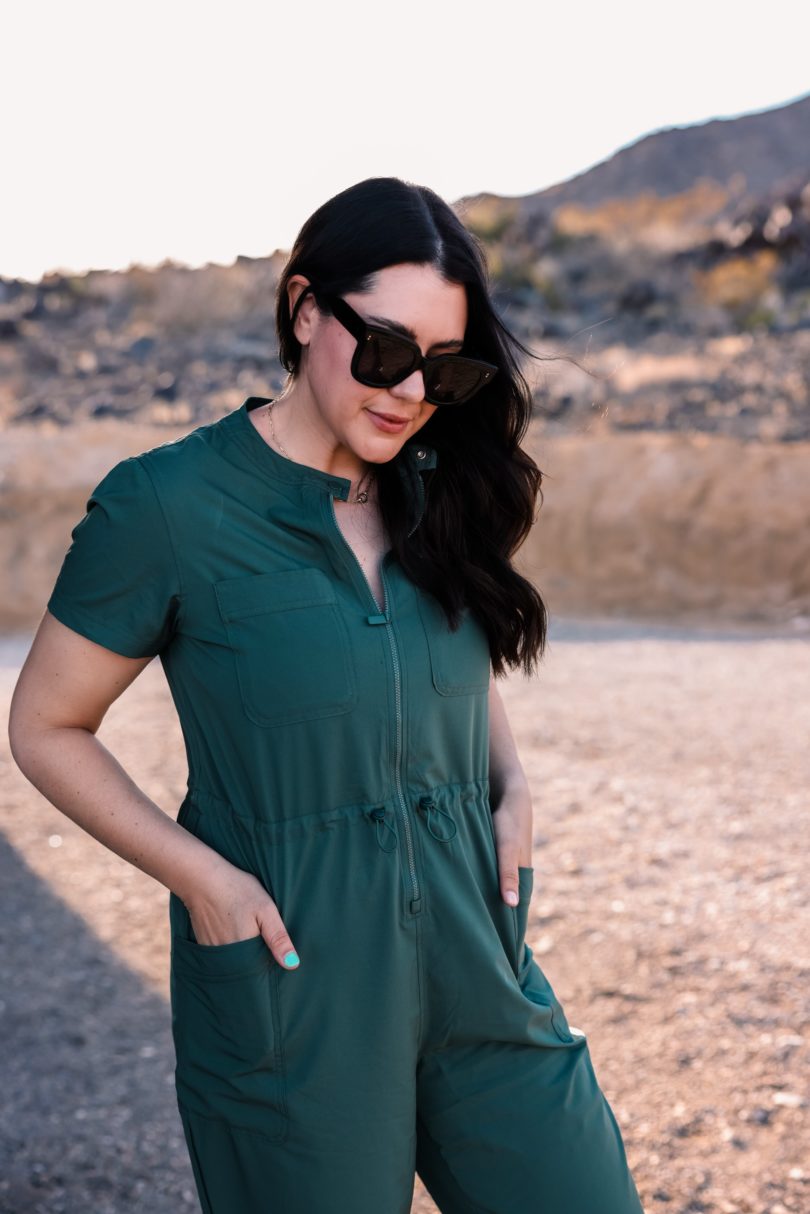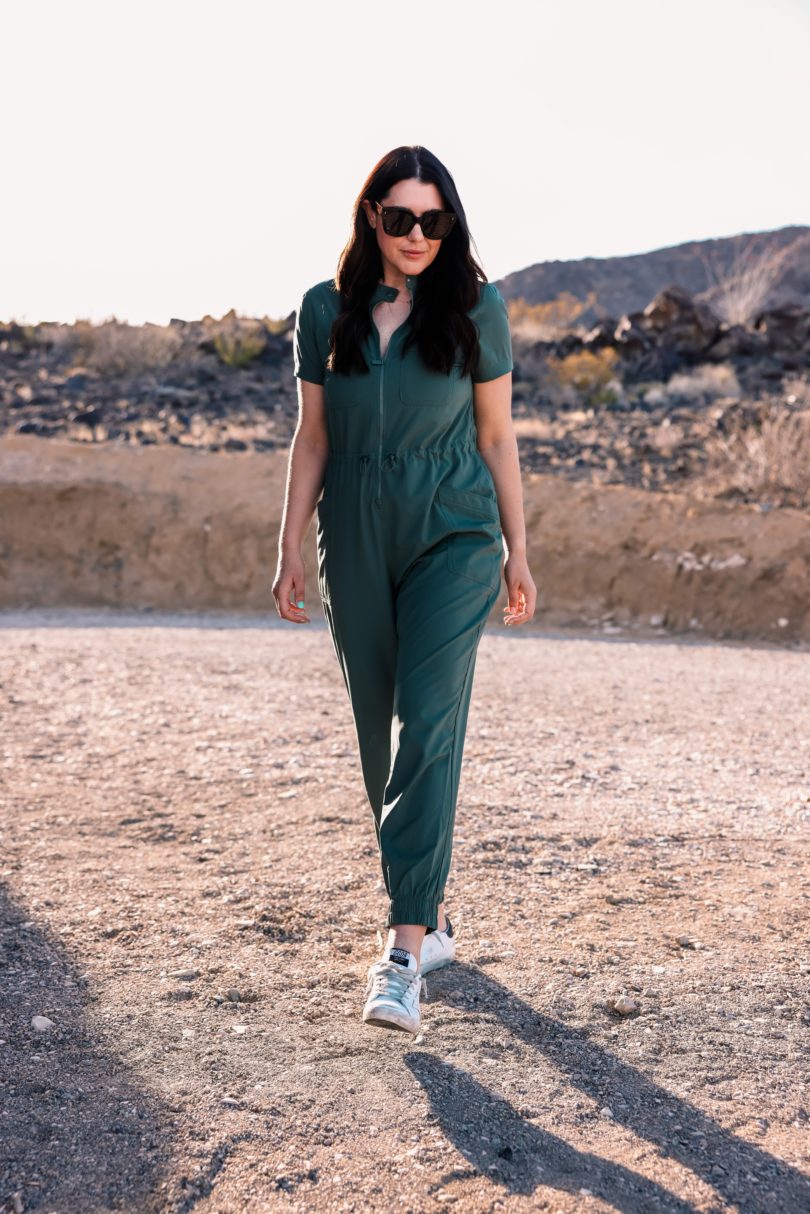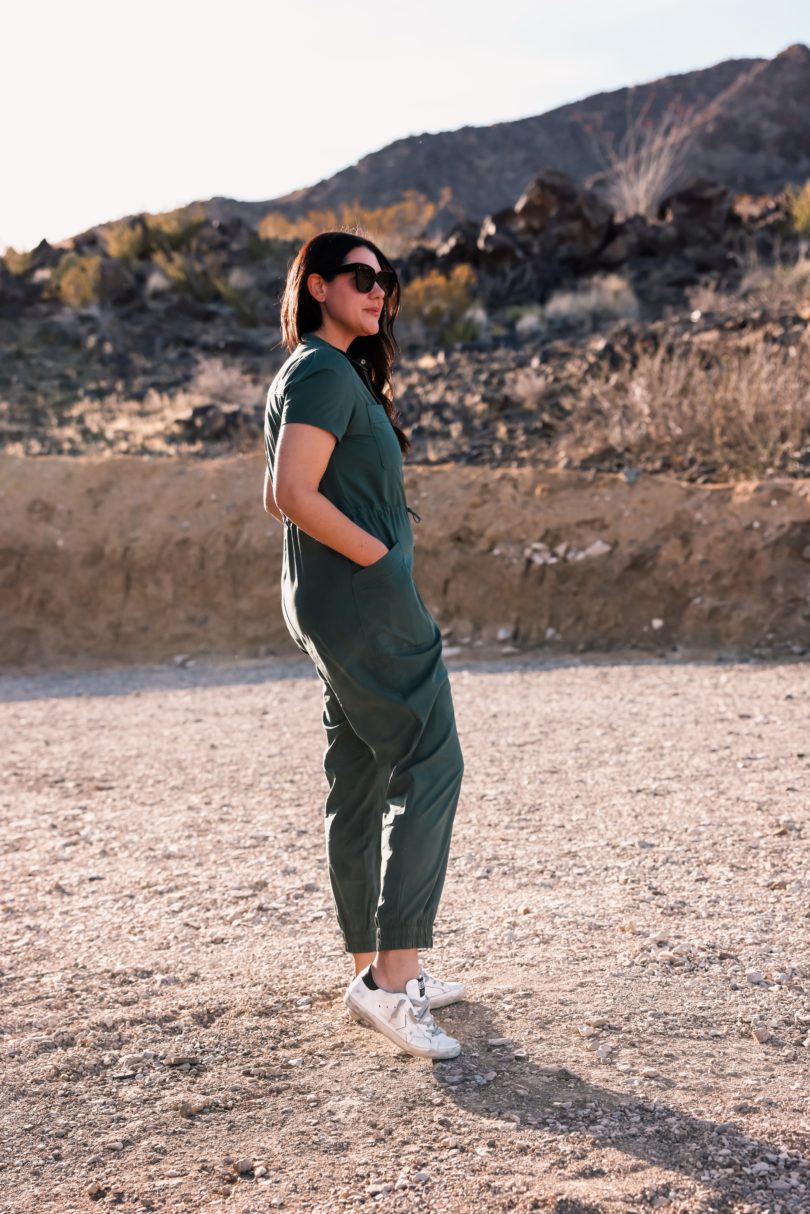 Old Navy Jumpsuit | Golden Goose Sneakers | Chimi Sunglasses
We stayed at the Deep Rock Suites in Terlingua and it was perfect. It is a small, simple studio space but everything we needed was there. It was quiet and dark once the sun went down, which is good because we are all very high maintenance sleepers. Ha! We ended up cooking all of our meals there just because it was easiest and quickest instead of trying to find a place for all of our palettes (AKA a picky 4 year old and two 37 year olds) and this place had a small fridge, cooktop and it worked out well. We brought food as if we were camping but there is actually a nice store in town that has lots of great options, fresh produce and organic items, so we picked up things there as we needed them.
Gems slept on the futon bed and loved it. In fact, she loved it so much that she asked for a futon couch for her 5th birthday, lol. (I said I'll think about it.) This place wasn't frilly but if you aren't looking for super fancy or modern, this place is perfect for a quick trip. It's clean, well put together and fantastic location for star gazing. We did see another place across the way called Willow House we'd like to try next time and of course there is the famous Local Chapter yurts that are available in Terlingua, as well.
Places to Stay in Terlingua
When I saw this Old Navy jumpsuit I immediately knew it was meant for this trip. It's so comfortable and soft and it was perfect to toss on after we got back from our day long hikes. I am in the medium, it runs slightly generous all over. Size down if you are petite or in between sizes. Find it here!