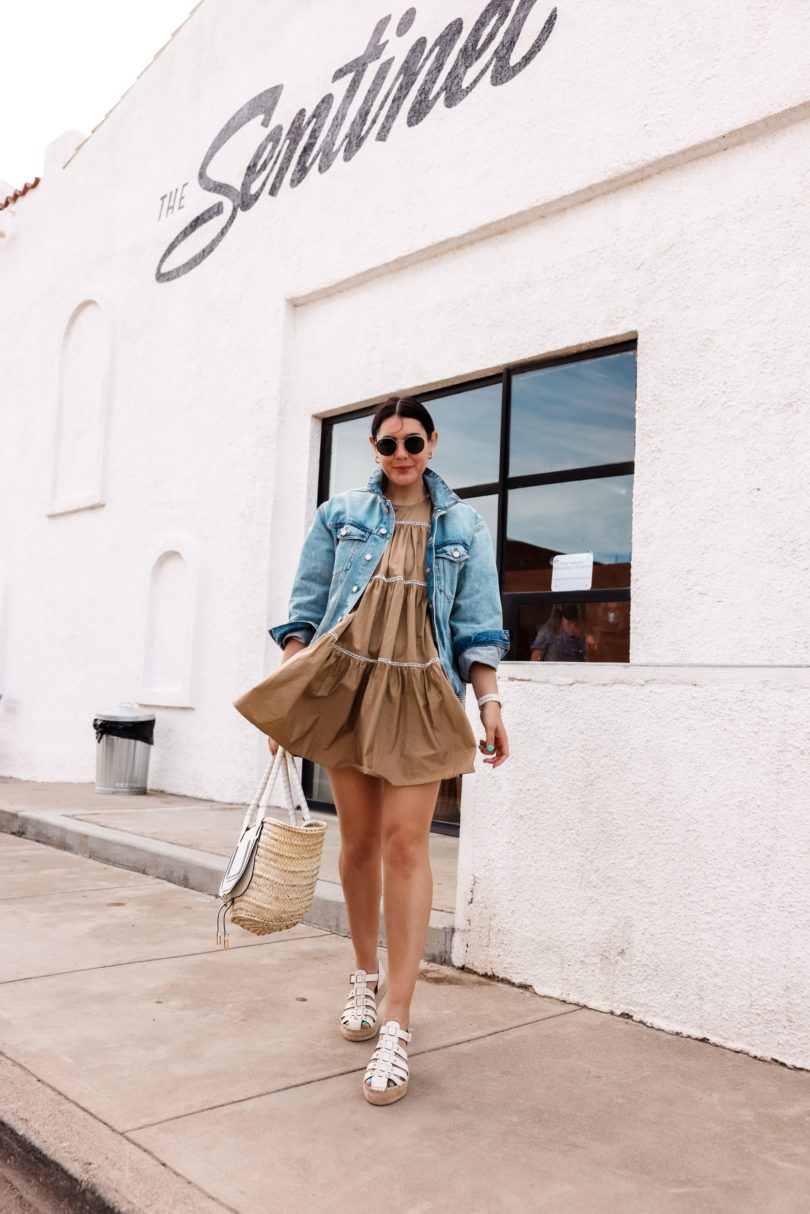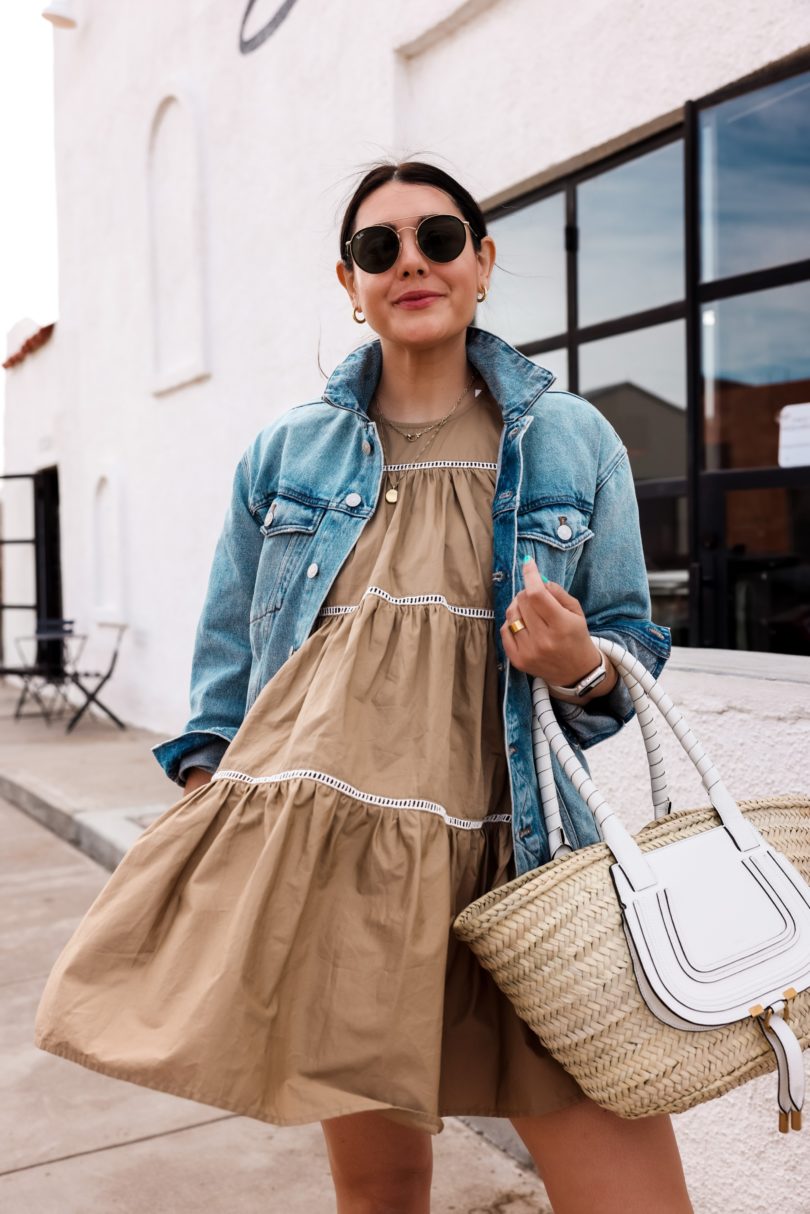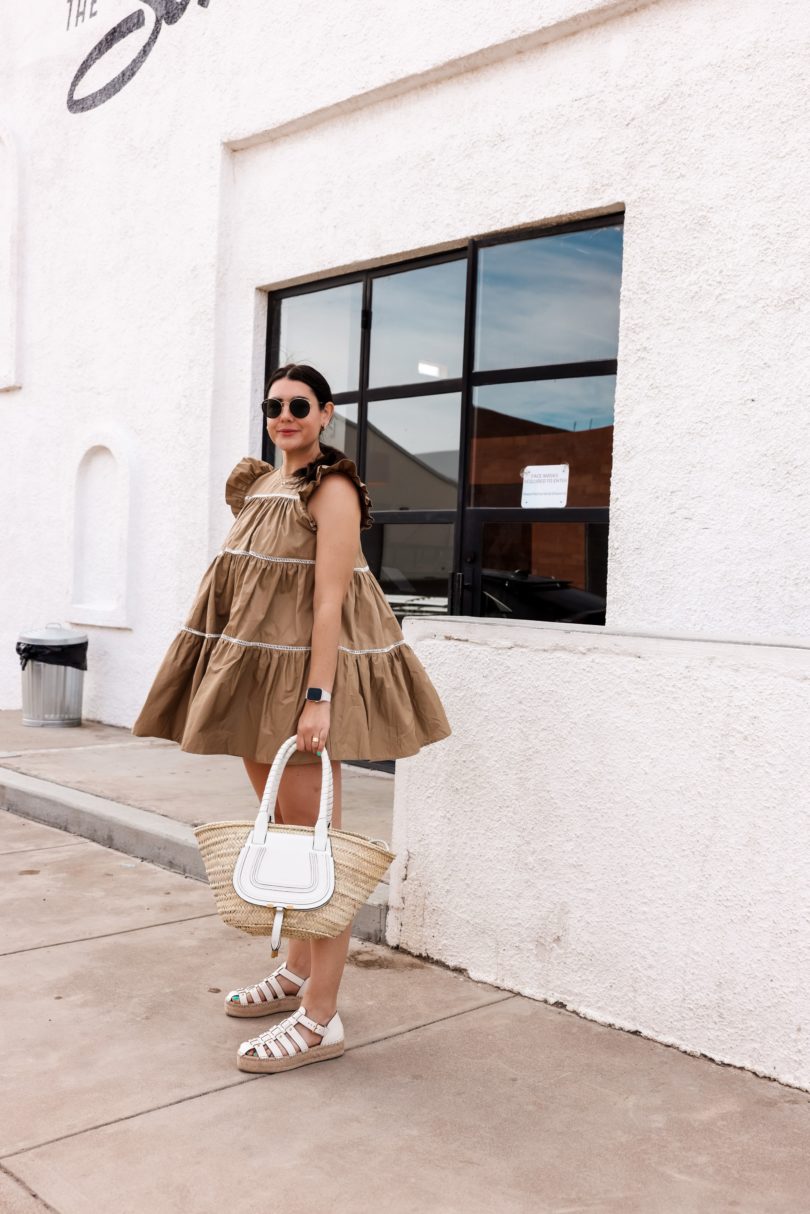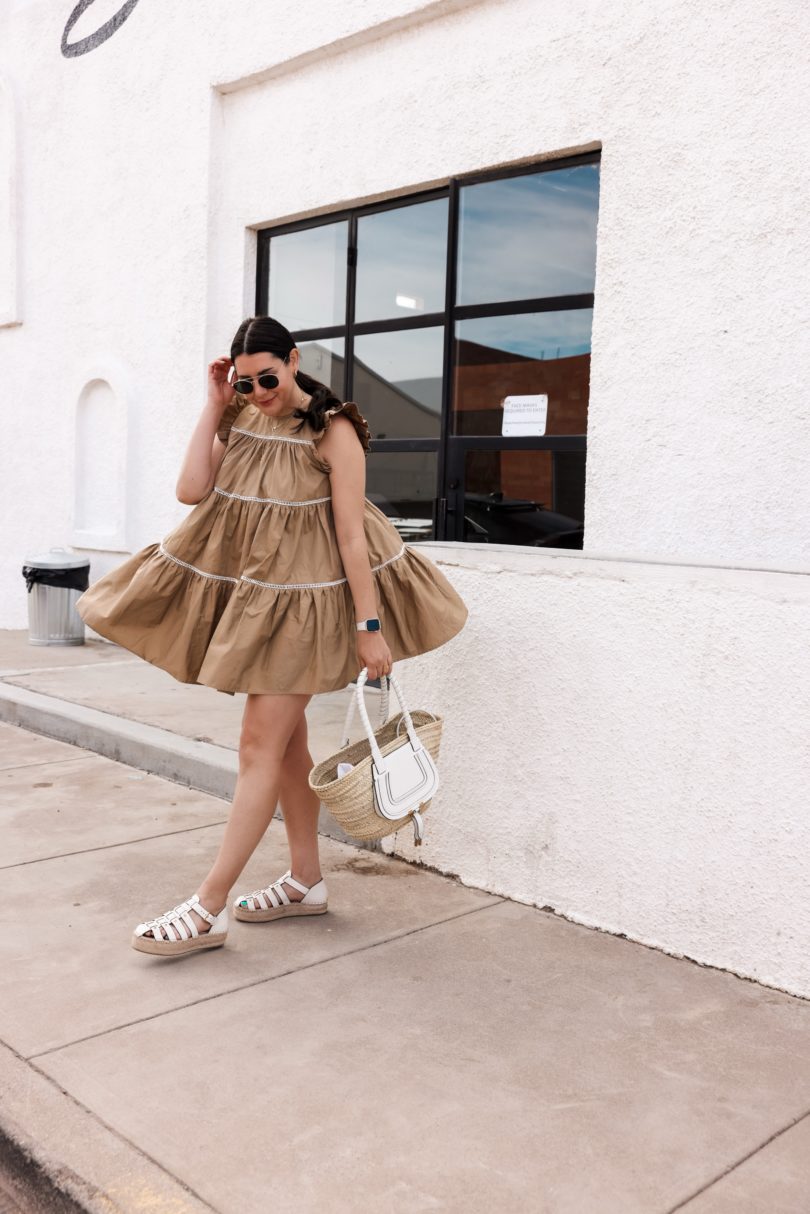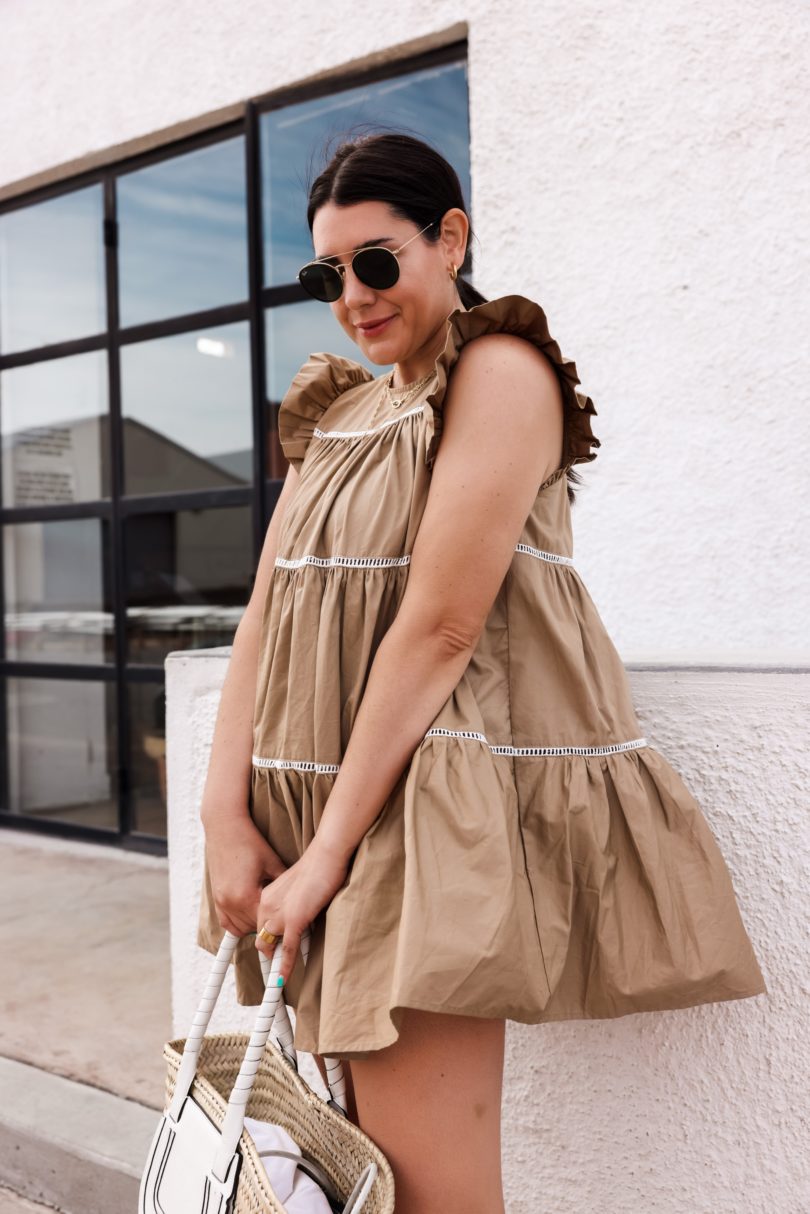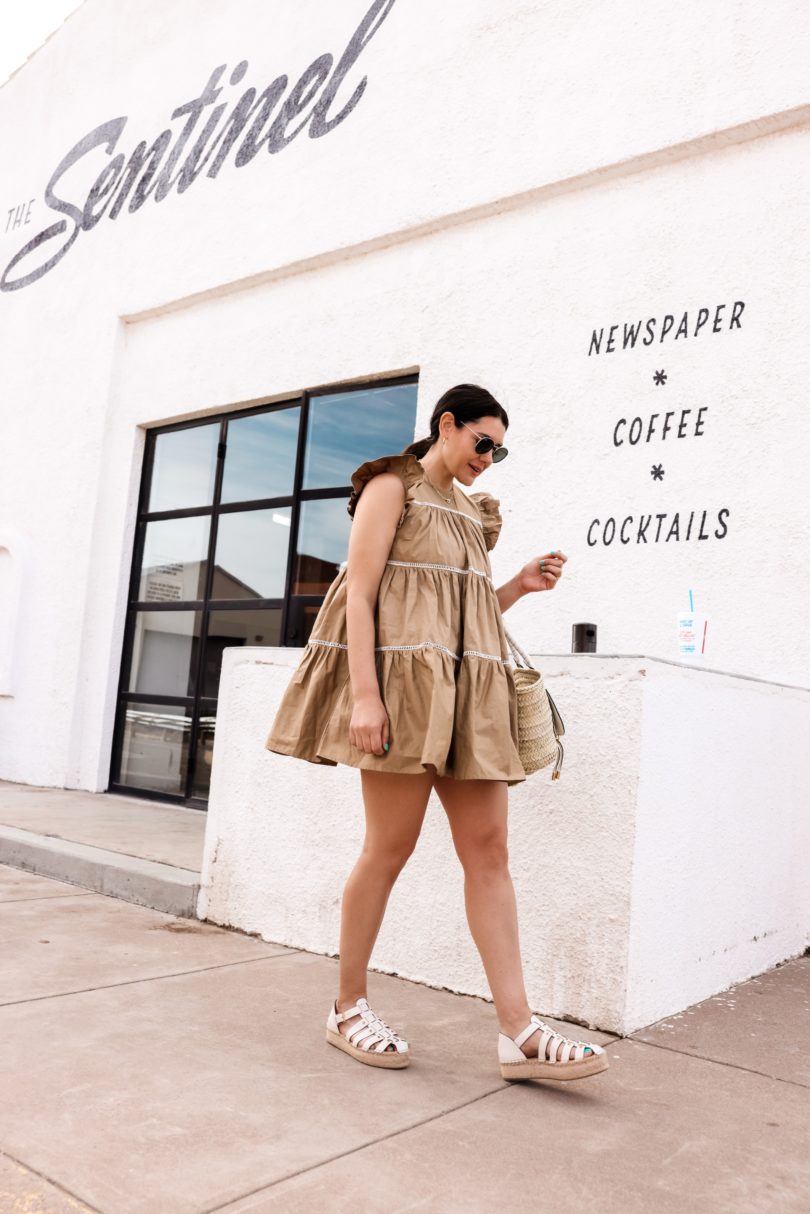 Last week Bryan, Gemma and I embarked on an 8 hour drive to west Texas and I do mean west. We ended up in Marfa, Texas, a quiet little town that I've always wanted to visit. However, I didn't do my research well enough and most things were closed M-W and guess what day we were were there? Monday and Tuesday. This only gives me more reason to go back — on a Thursday, of course. I can't imagine it being super busy on the weekends because it's the quietest town. But in it are these quirky cafes and shops and art galleries that we scoped out and explored the ones we could. I'm creating a quick guide to Marfa and included the shops we went to / would like to go to.
In the meantime, I wanted to share the outfits I wore while exploring the town. This outfit was one of my favorites, except it was very windy and I did not pack shorts to wear under this dress. Thankfully not a lot of people were around. Or at least that's what I'm telling myself. This dress fits TTS but is a bit short. So if you need length, Size up! Otherwise it's the cutest dress that I'm pretty sure would have gotten me a compliment had anyone cared, lol
Have you seen this trend of sandal this year? It's called the Fisherman Sandal, very fitting. I like this platform take on the trend and I hate to report that these Tory Burch sandals are very comfortable and very cute. I always want the expensive things to be shitty and uncomfortable, but sadly these are A++. I did link a few other Fisherman sandal options below and to the right as well!
PS: I'm in the medium of the jacket! It's been a favorite for a few seasons 🙂 Find it here.