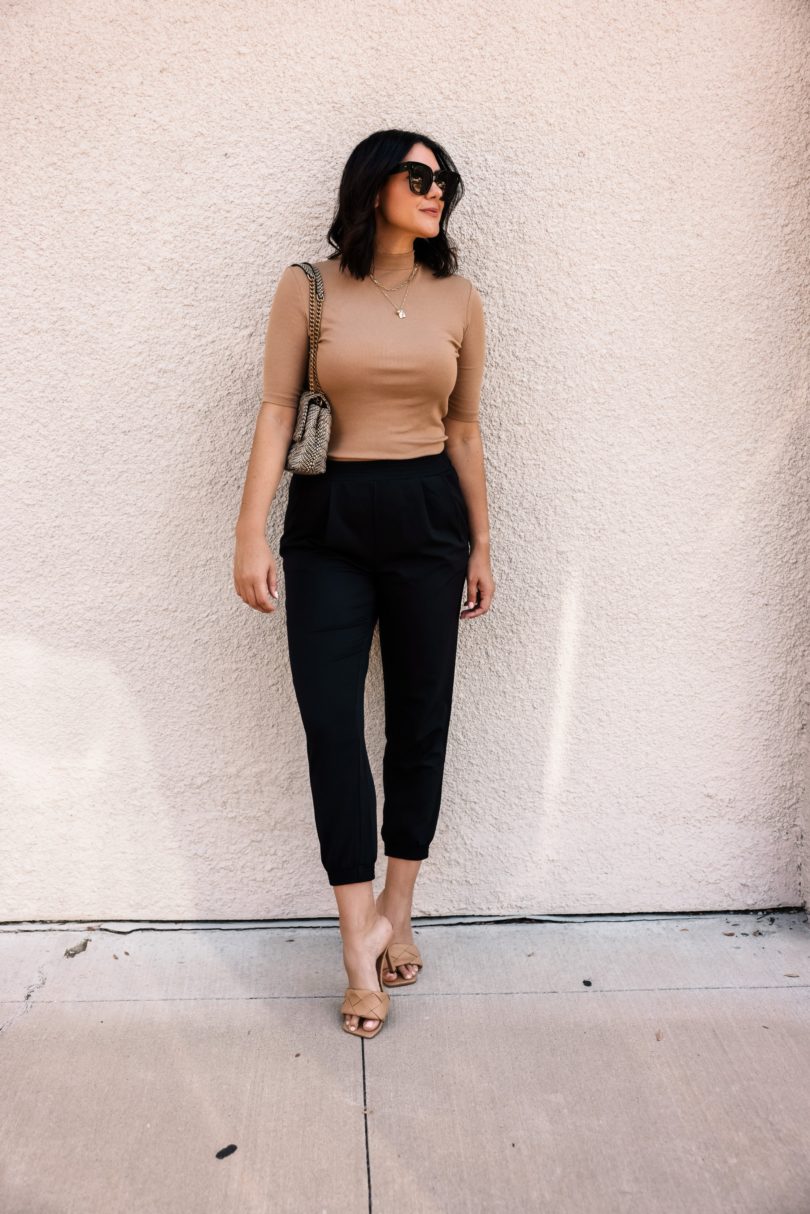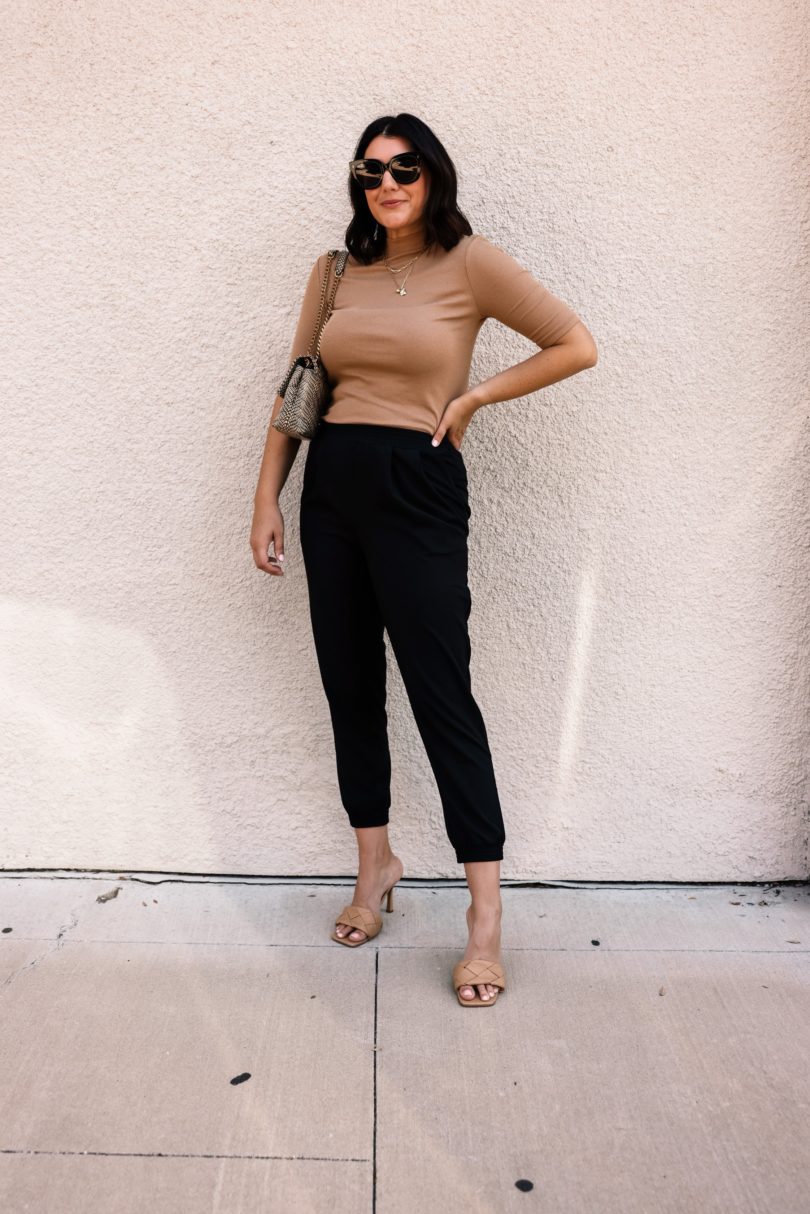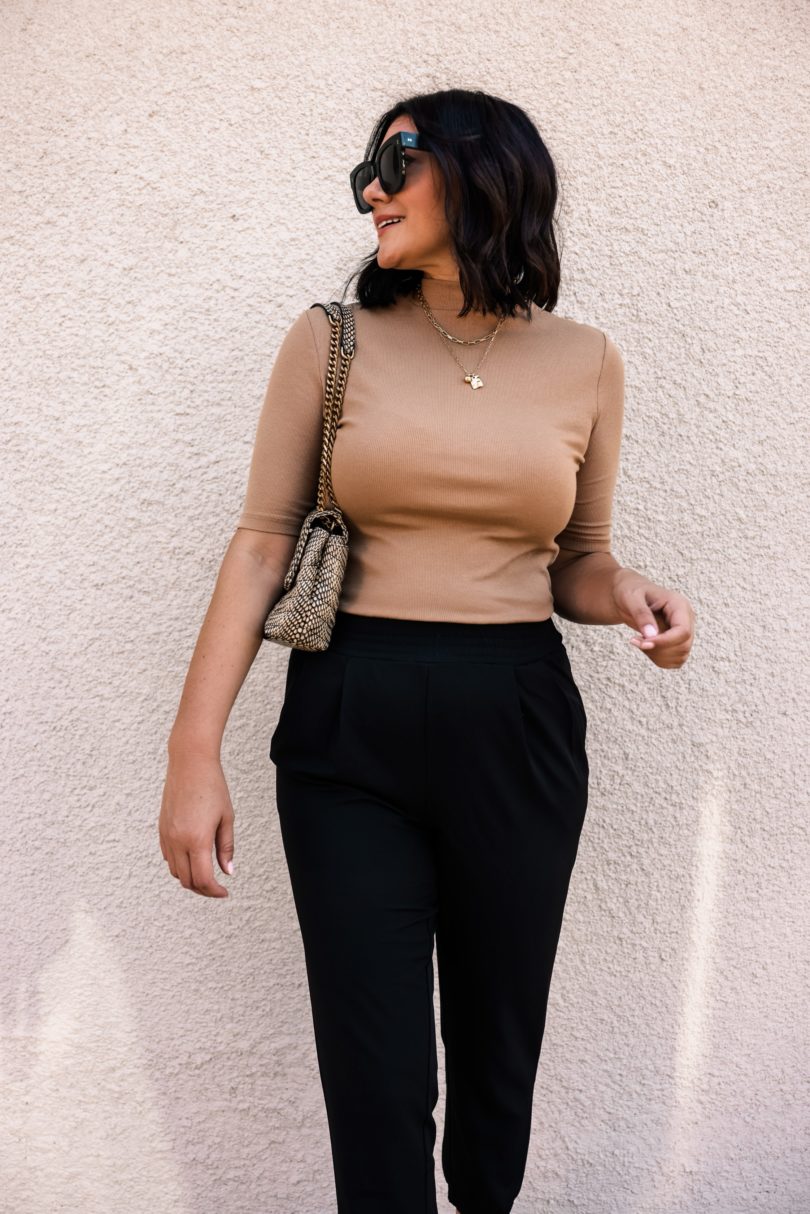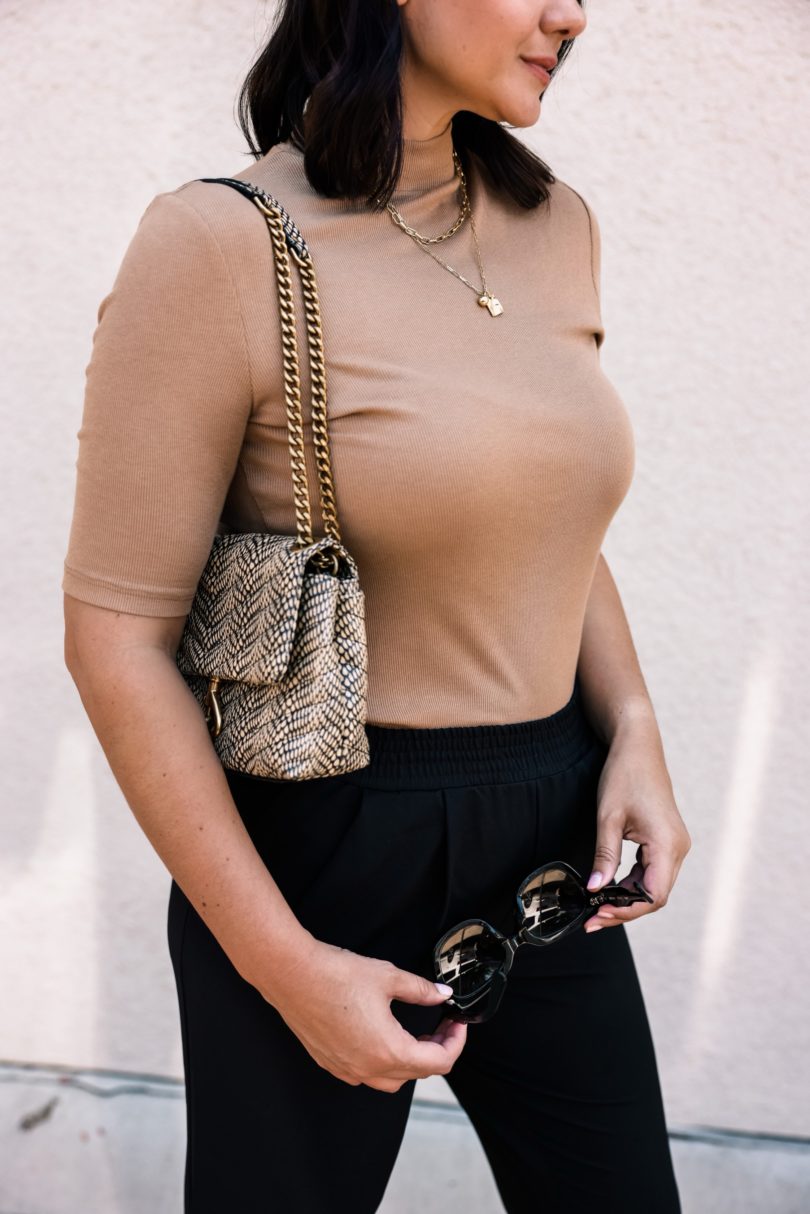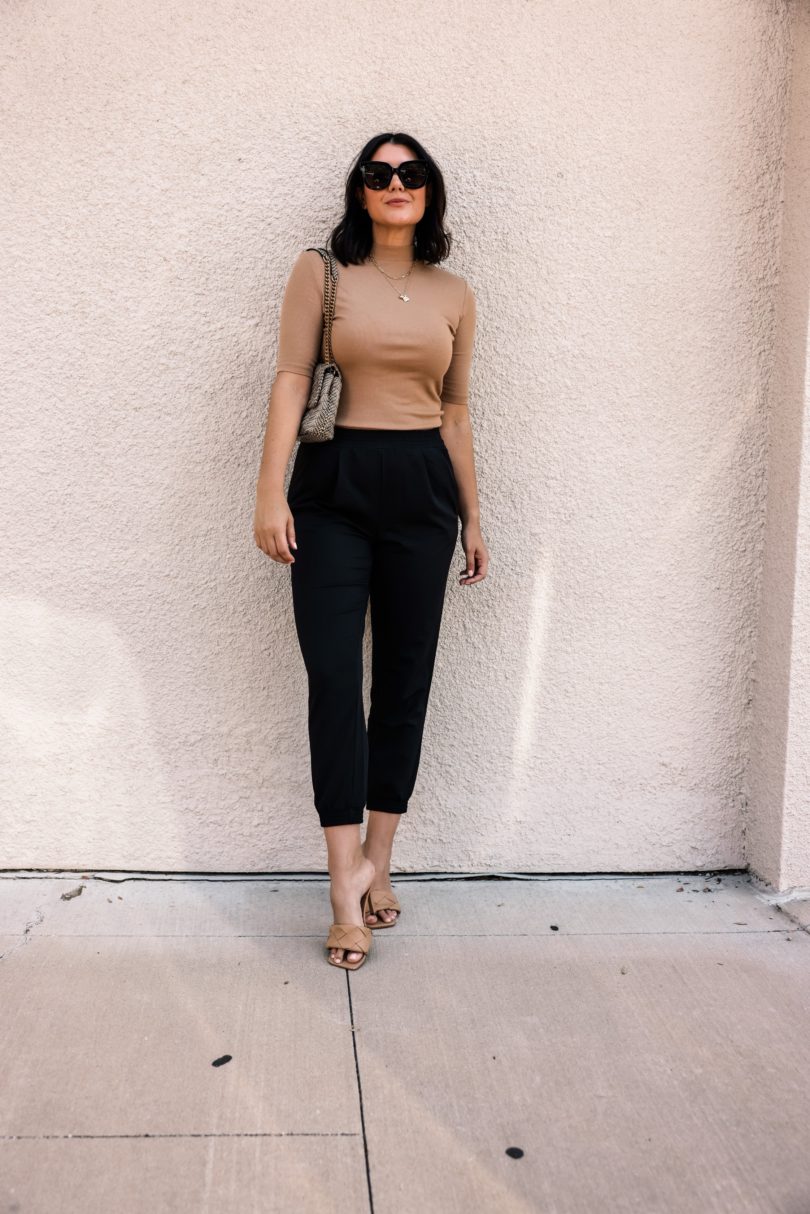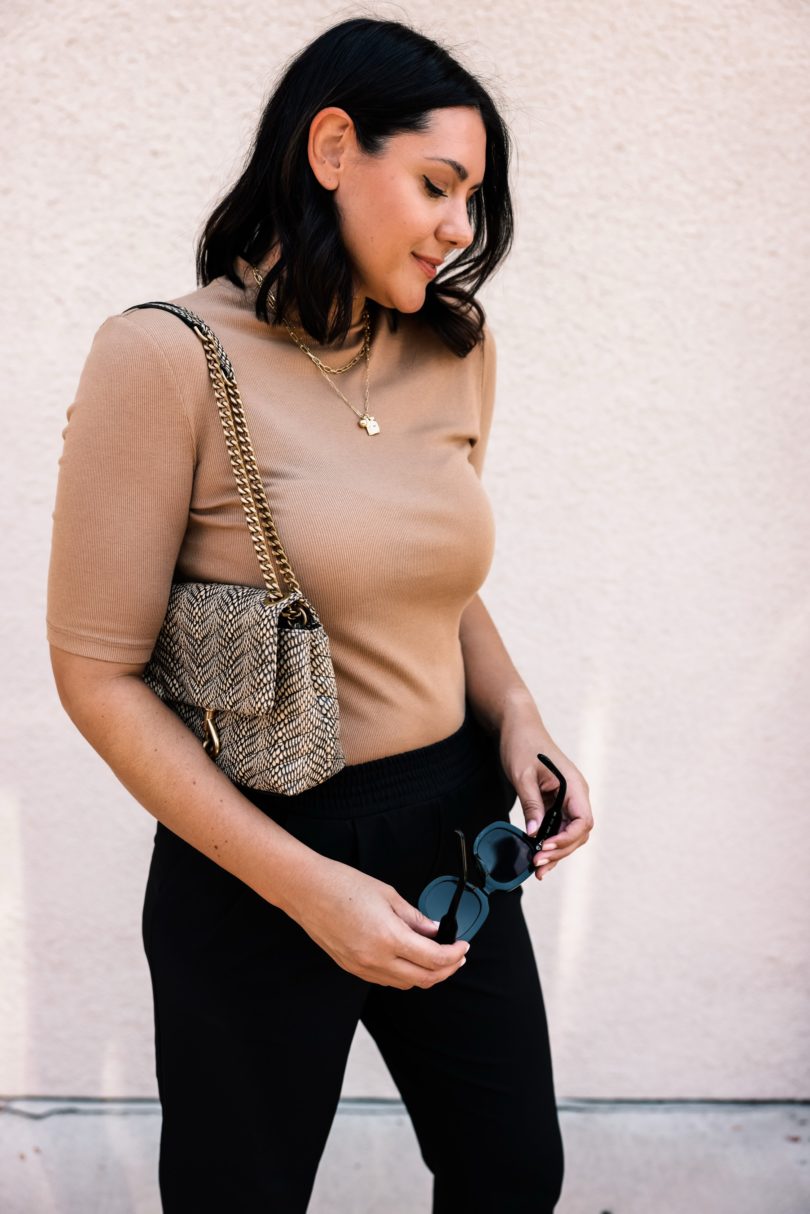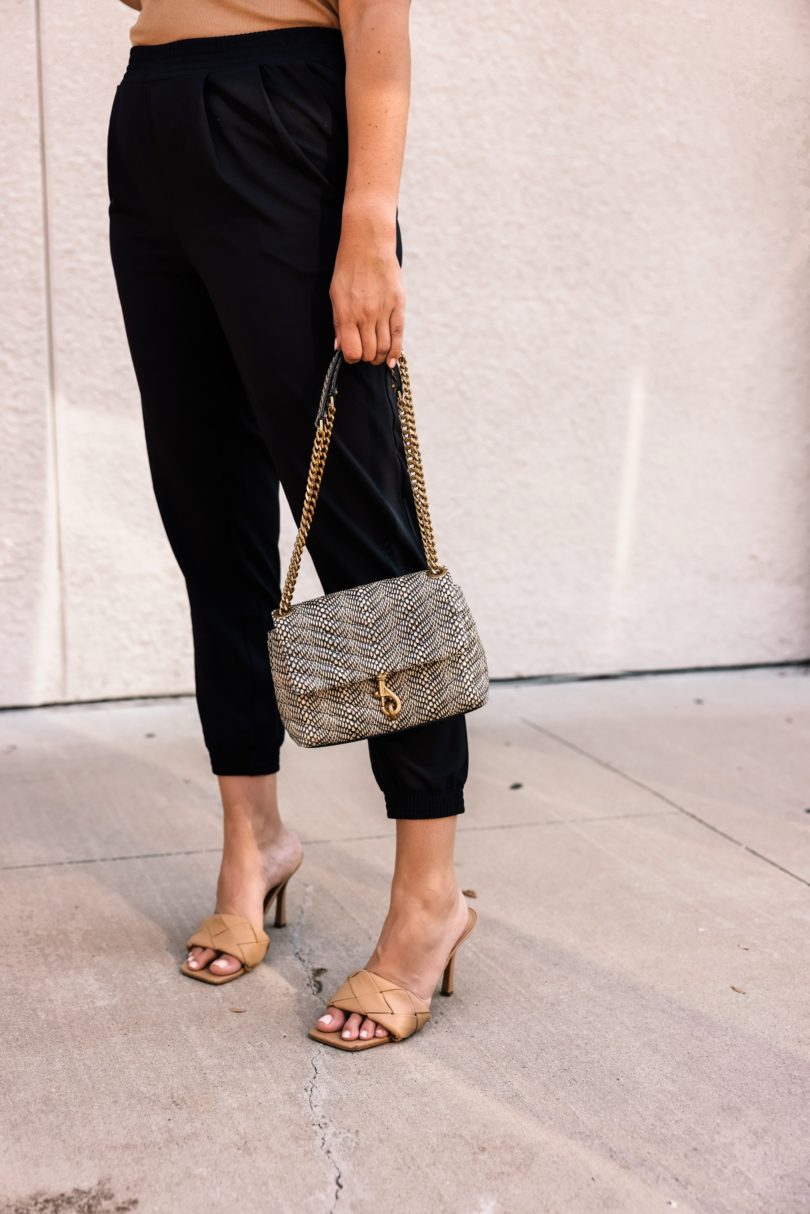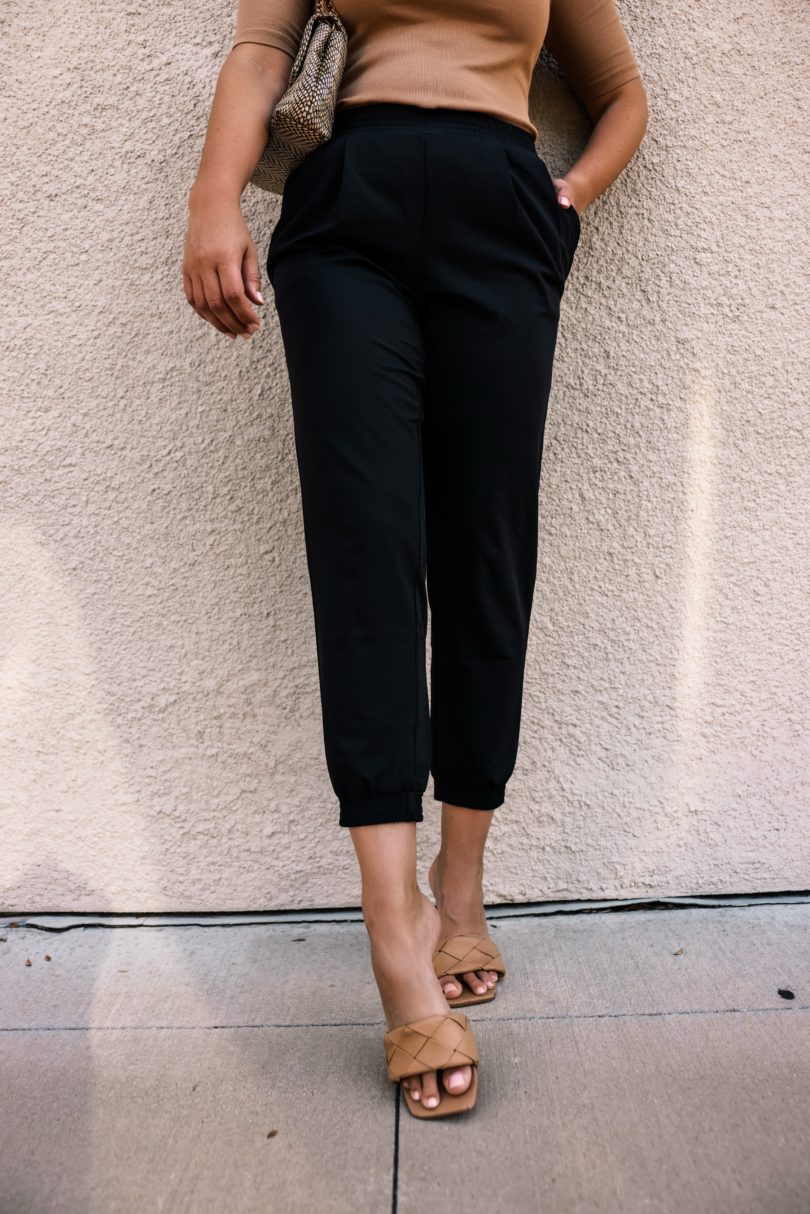 Are you one of those people that see what you want to see when you shop online? I sure as hell am and I'll tell you how I know this. I was completely blind to the fact that they showed these pants as a more casual, atheleisure look and instead I saw them as dress up pants. I didn't realize these were more of a casual vibe until I went and linked them this morning and I was double checking to make sure these were the same. (They are!) Which brings me to my next point — get you pants that can do both. Want a casual vibe? Just add sneakers. Need to dress them up for work? Toss on some heels. God, I love a versatile pant.
Oh the best. news?  These particular pants are under $30! I know, right?? I am in the medium and they fit true to size, slightly looser in the waist for me and more fitted at the hips. As you can see they're just slightly shorter on me than the model (tall girl probs) but overall I like the length and find them to be pretty universal. You can find them here!
(And not to overload you, but these pants are a great alternative to my post from last week — here are some more outfit ideas for black pants!) 
Now this top: you gotta get it. It's $12 and SO freaking soft and it's not super clingy. I was expecting this top to be tight tight, but it's more of just a nice fitted tee. Lightweight so it'll work later for layering and now for, well, now. I am in the medium, fit is TTS! Find it here.