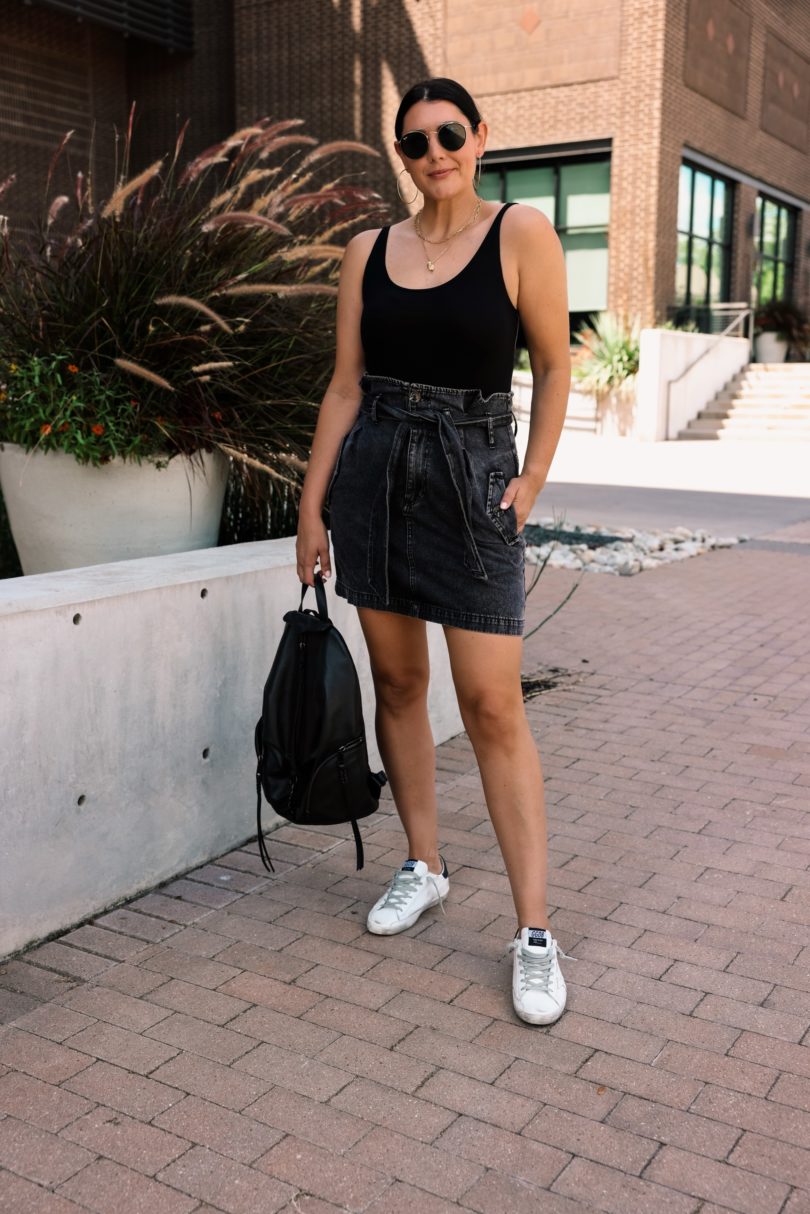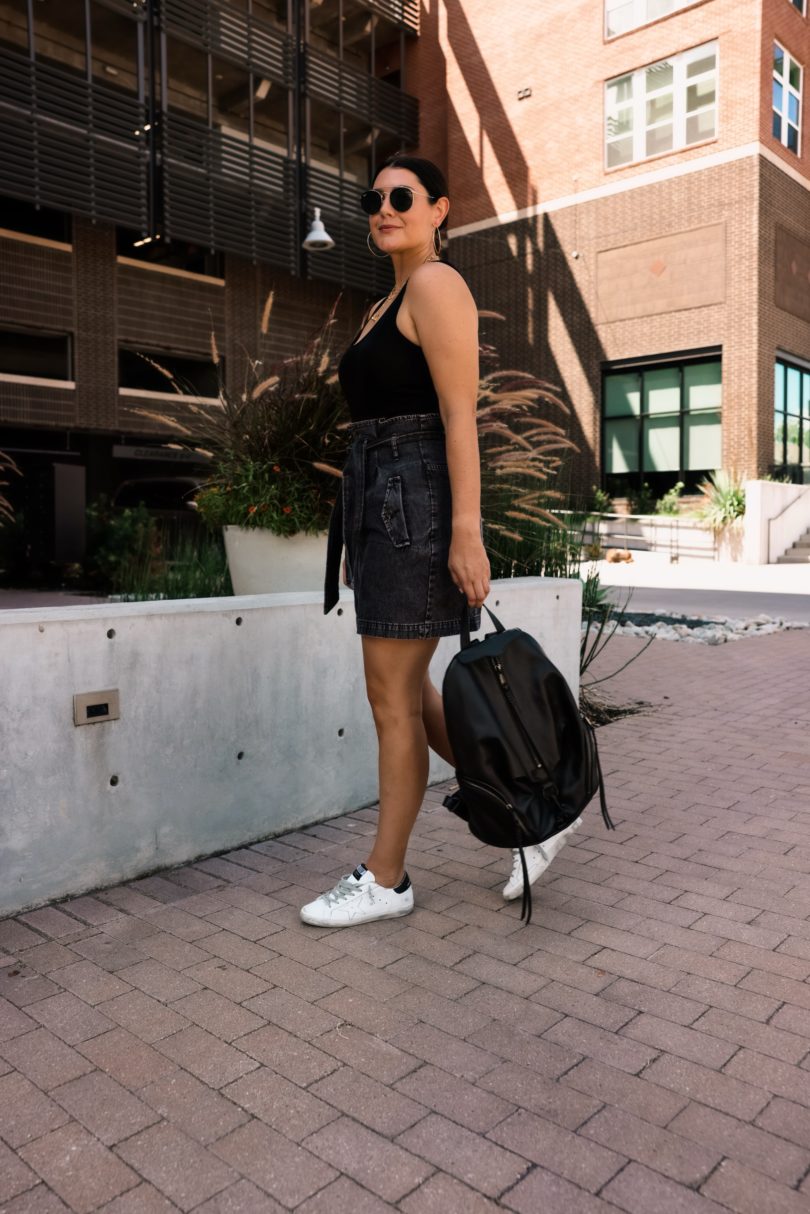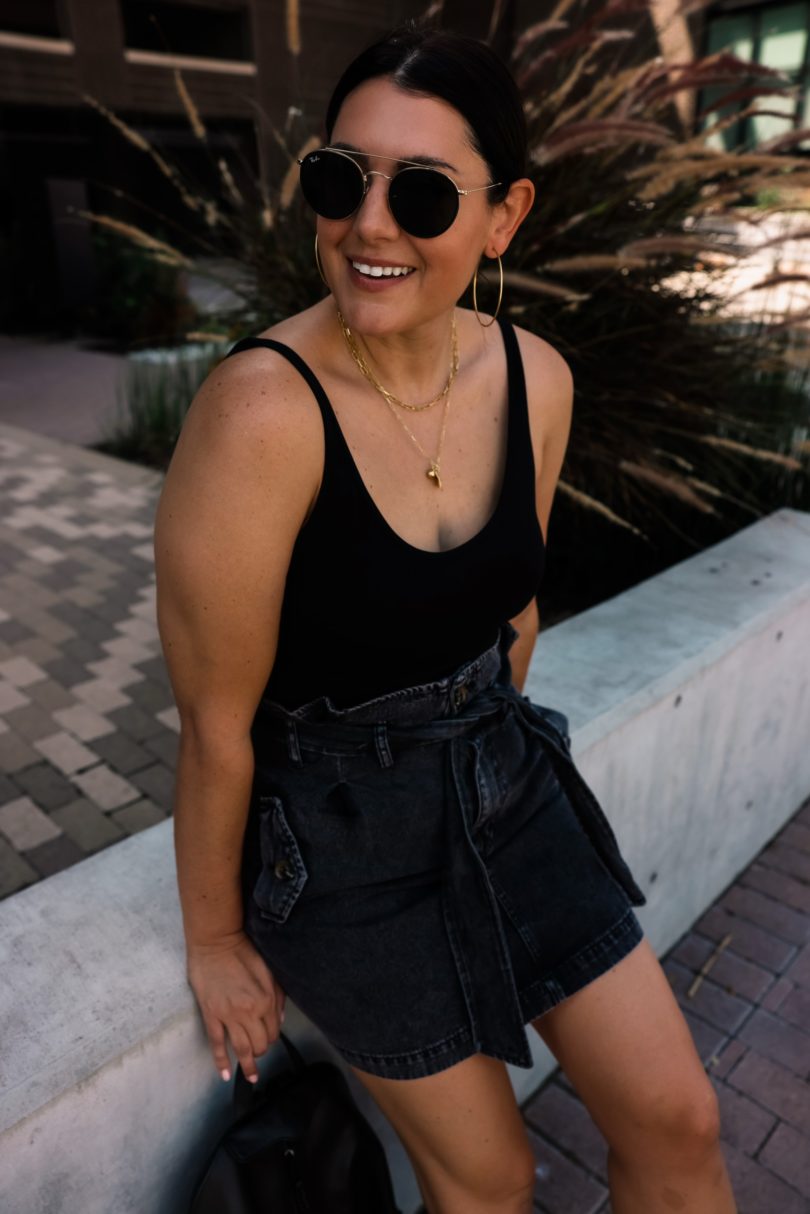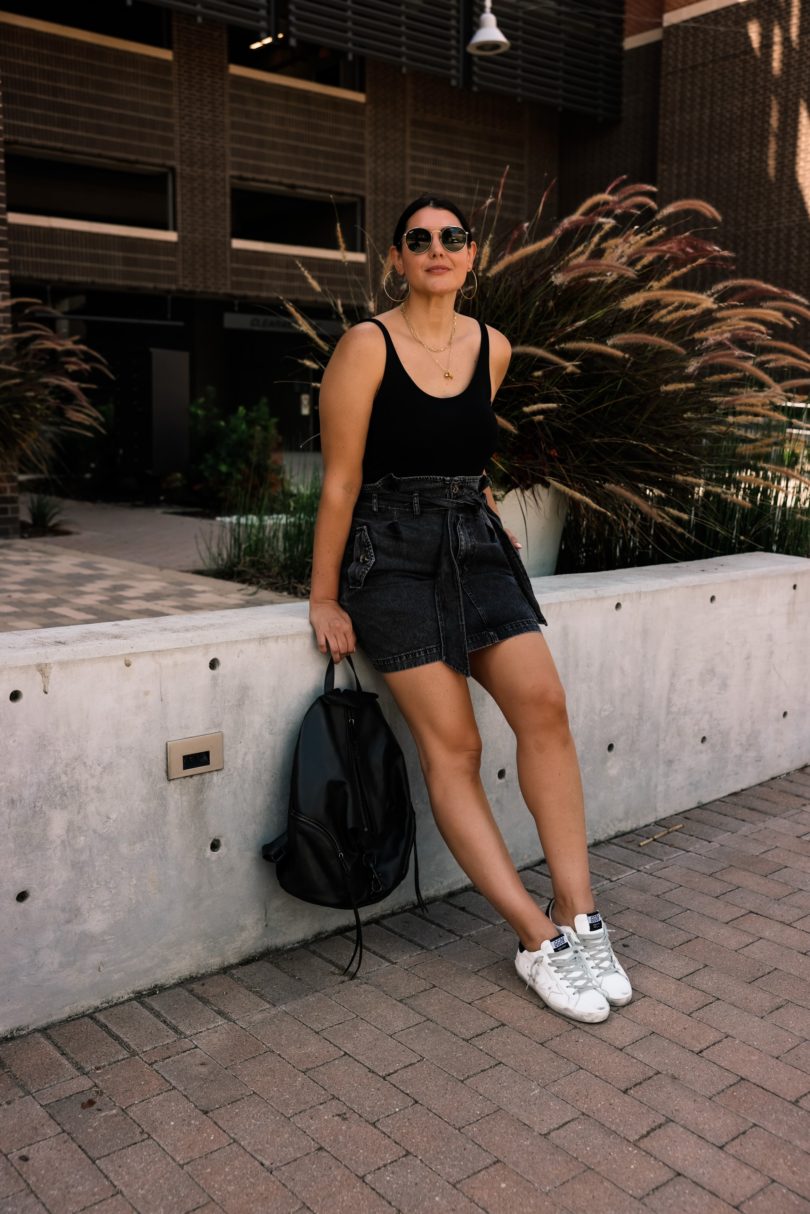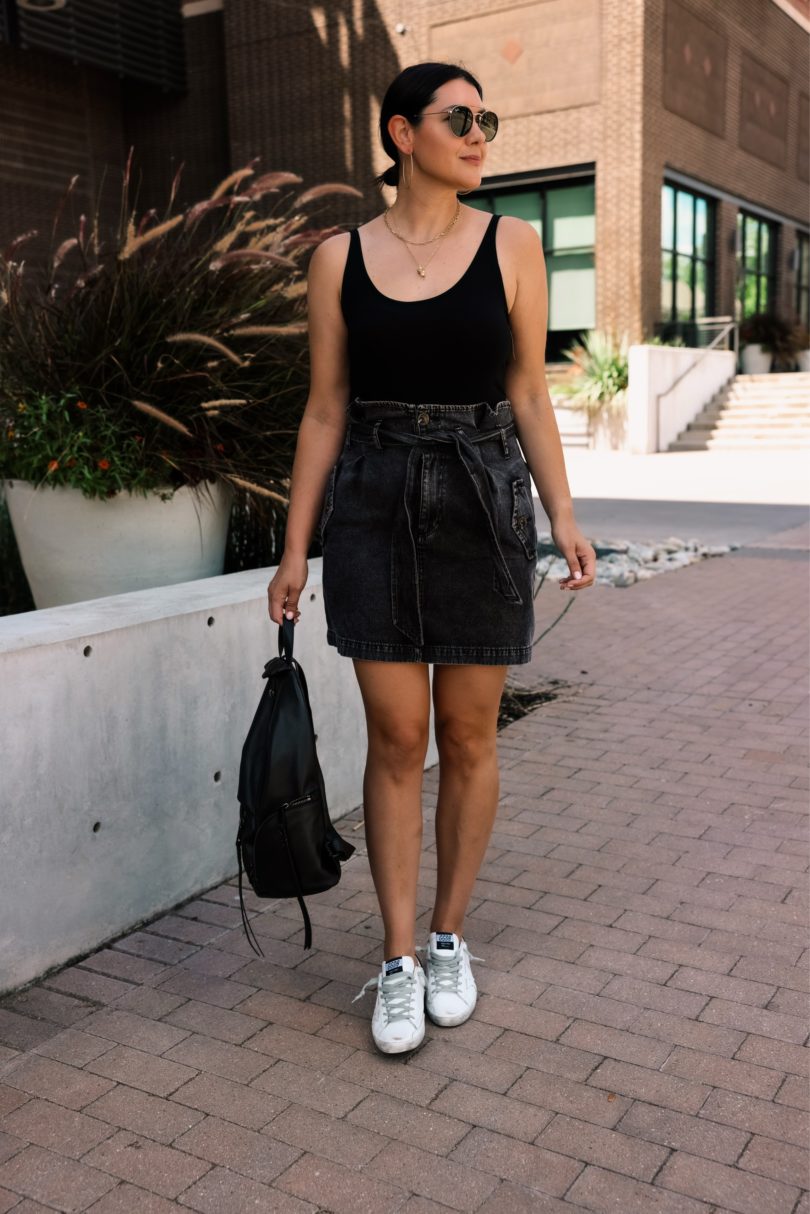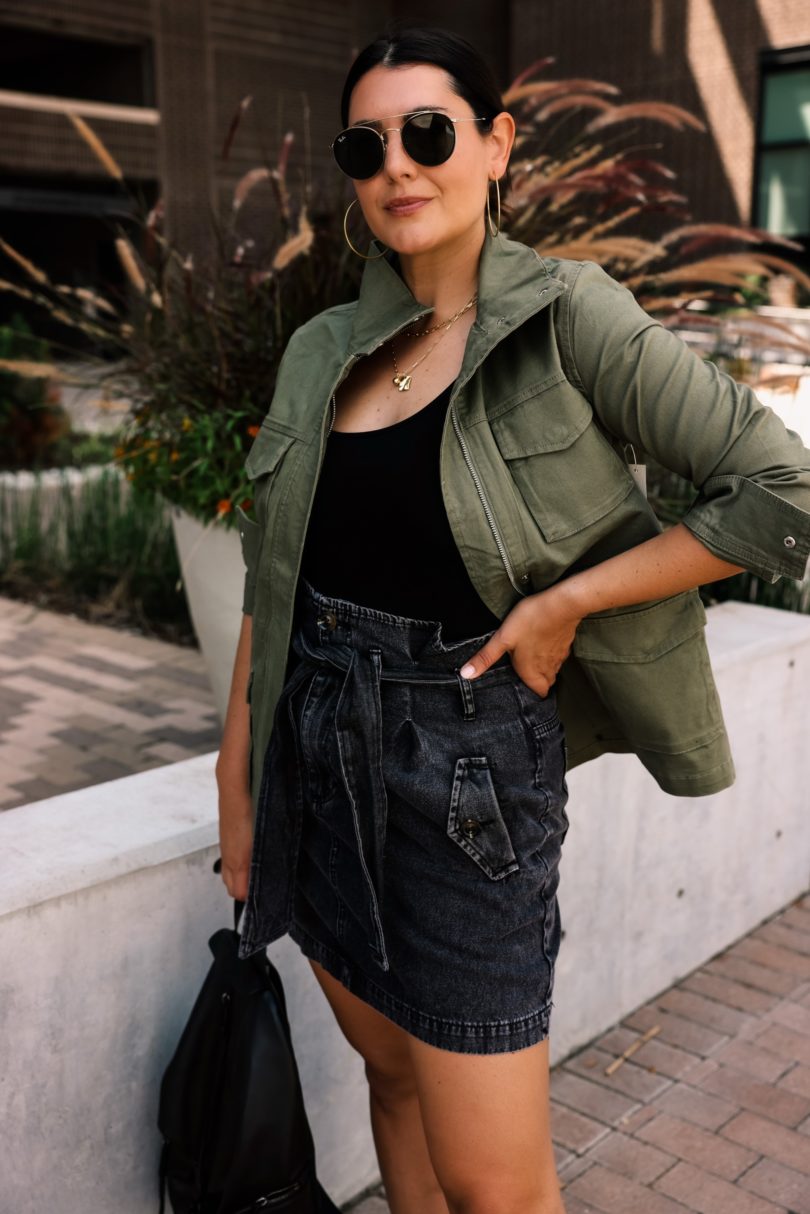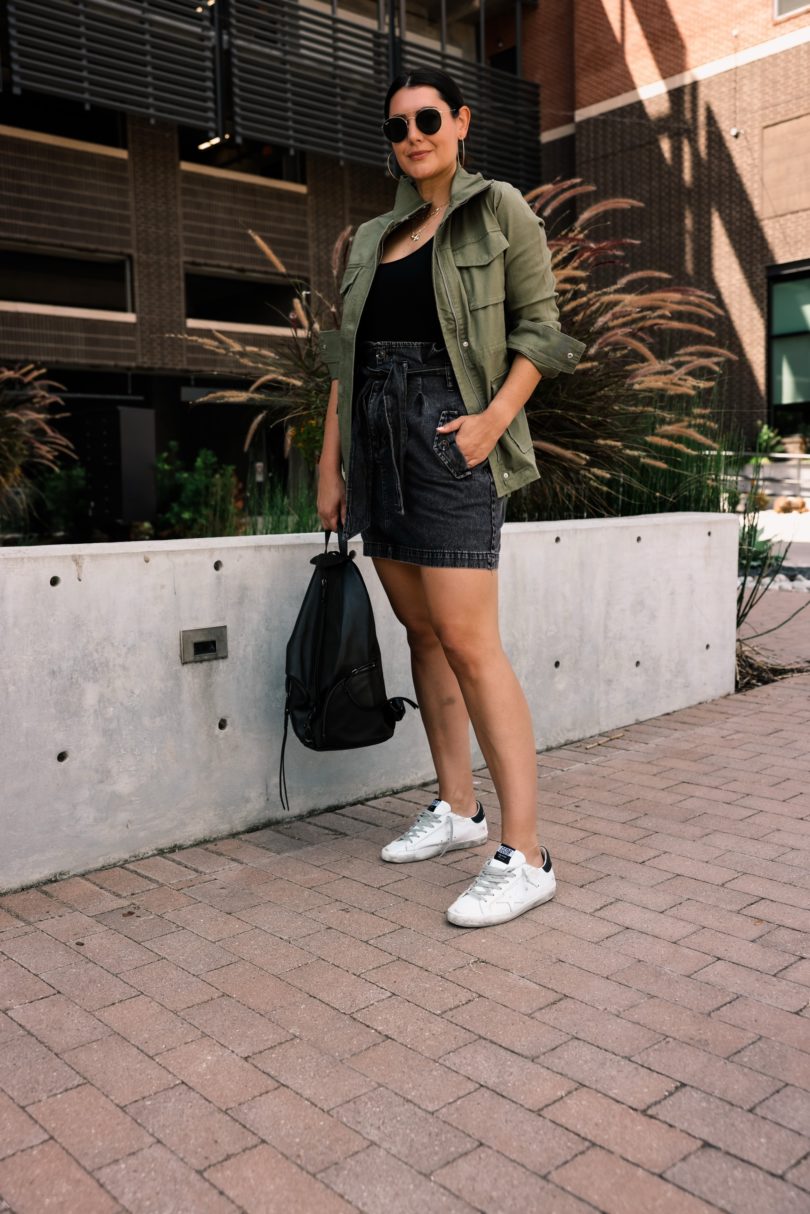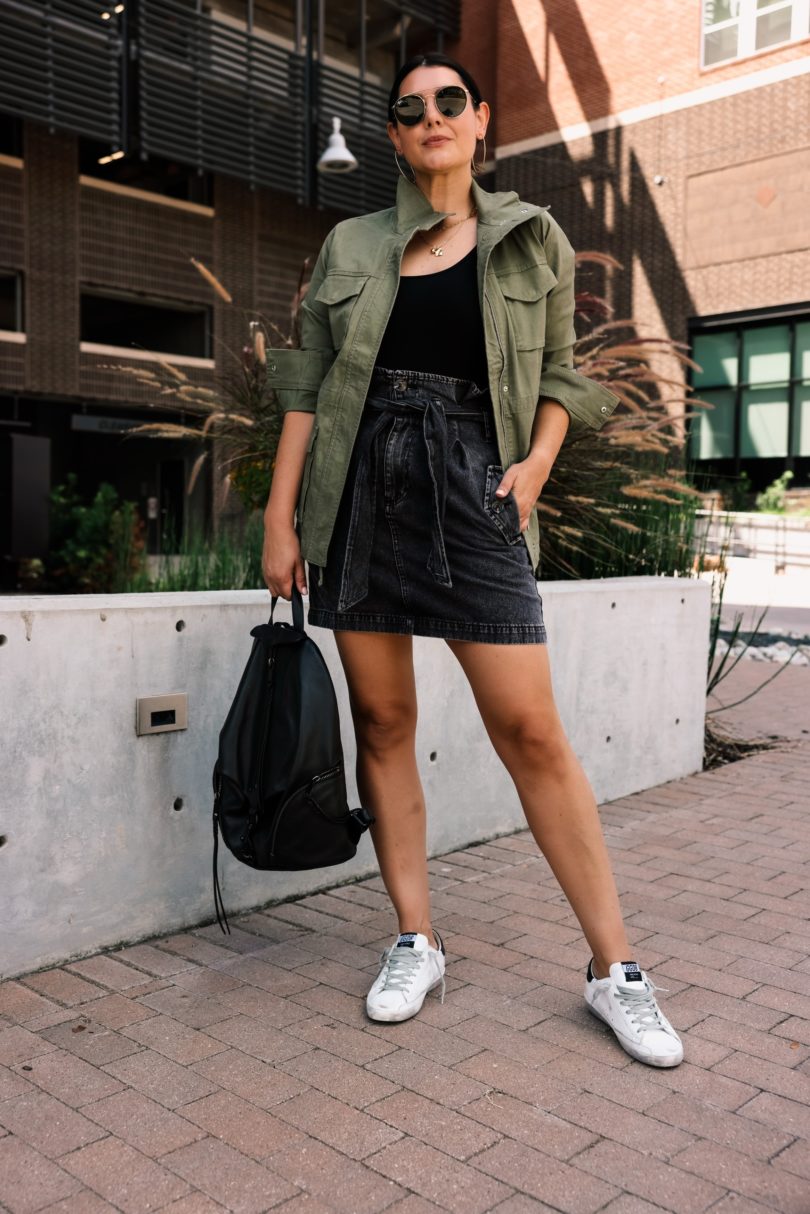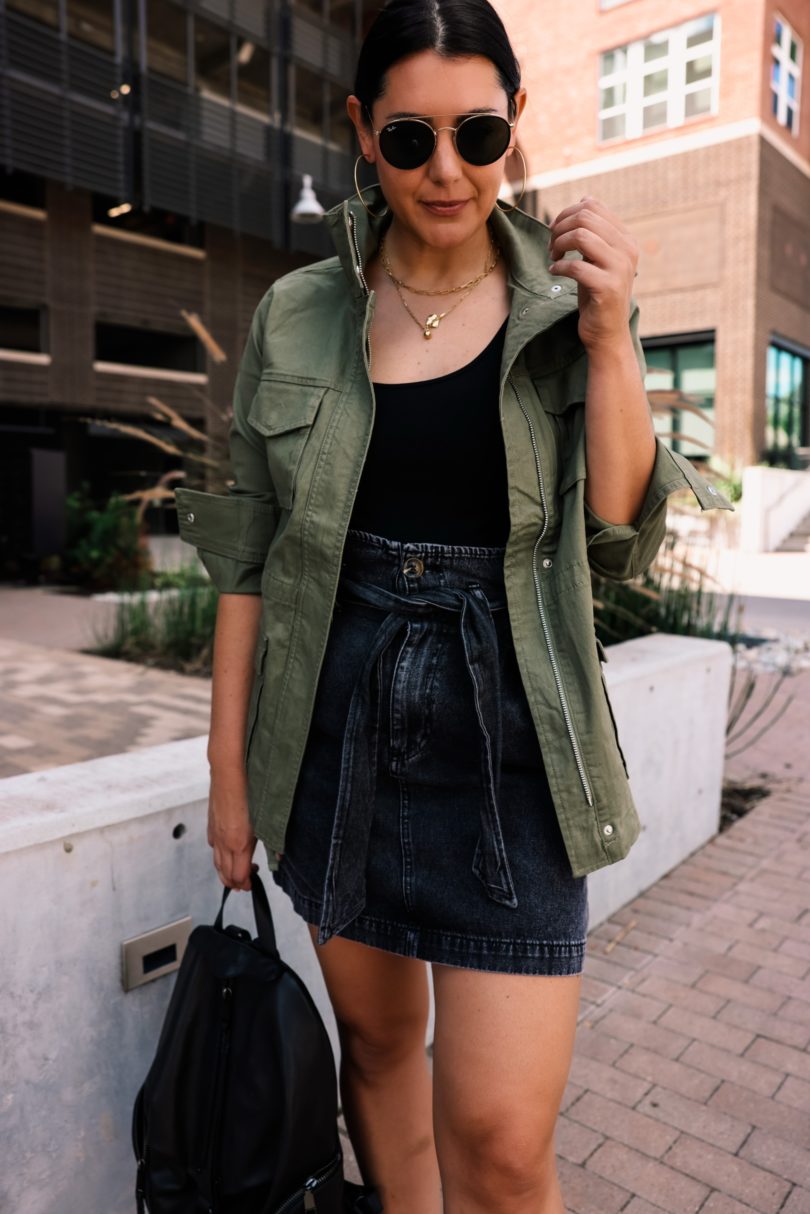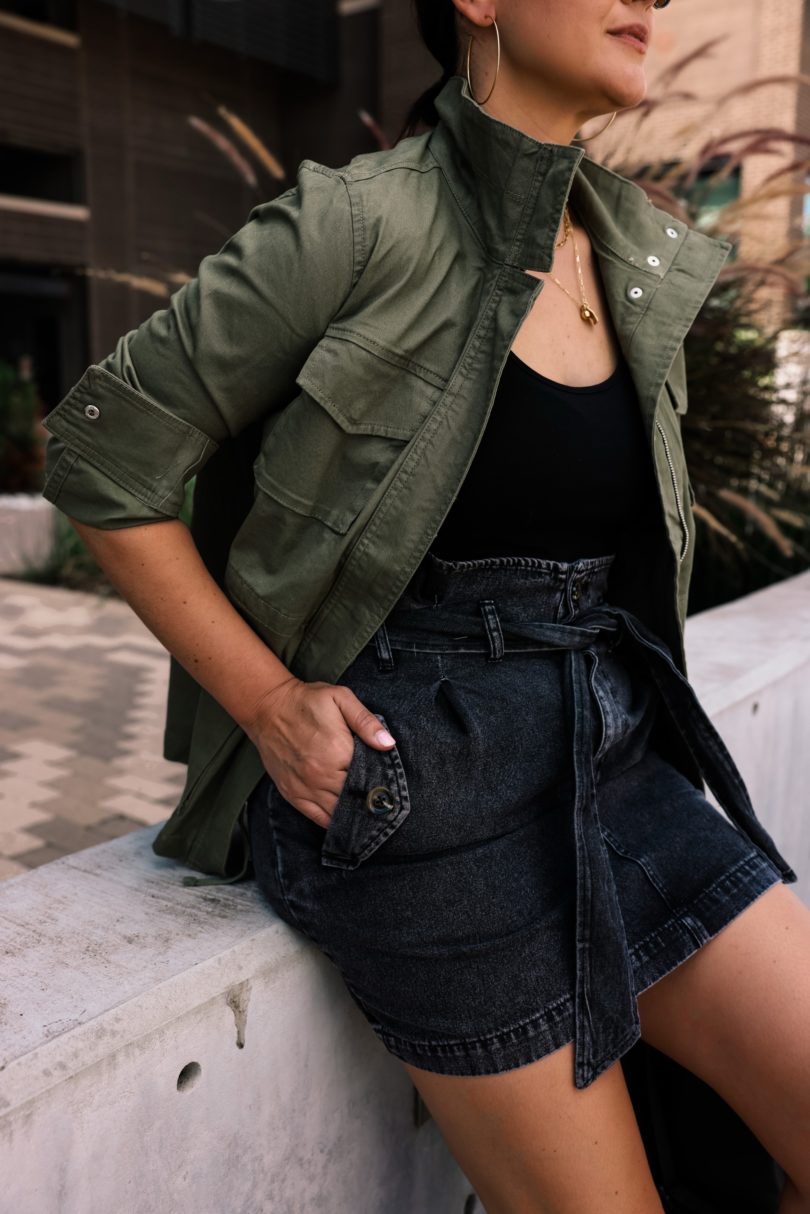 It's that time of year again; that elusive time between summer and autumn. Some call it pre-fall, some call it the dog days of summer, I call it annoying. My heart wants to wear fall clothes, my head says not unless you have full body deodorant, girly. So I compromise — I layer for the two temperatures I'll endure during the day: hot heat outside and freezing cold A/C inside. A seasonal mullet — fall on the top, summer on the bottom.
We need to talk about this jacket. It's the one from Amazon I was telling you about! It's a GOOD find ya'll. I'm telling you this has 'sold out' written all over it but right now it's still in stock! You can find it well under $50 here! It's a nice quality, mid-weight and this color is the right shade of olive. It looks way more expensive than it is. (I can relate.)
Like 10 years ago I wore a paperbag waist skirt on the blog and I had some unsavory comments I remember and it kinda scared me away from wearing this style for well — a decade. I don't exactly remember the words but something about how it doesn't highlight my figure or makes me look bigger blah, blah, blah. I've decided I don't really care because I love a paperbag waist, even if I do look like I've tied a ribbon around an apple. I like the look, I find it comfortable and this skirt is REALLY cute from Target. (It comes in blue too!) Now I paired it with a bodysuit to really double down on hard to wear styles for this post. But really the bodysuit works perfectly because it's a close fit and I don't have to worry about a shirt remaining tucked correctly into this waist band. The Bodysuit + The Paperbag Waist: odd couple, but perhaps meant to be.
Anyways, I'm in the 8 of the skirt. I find it to be a bit more fitted at the waist, so size up if you need more room in the waist area. Also the fabric is super soft, it's not a rigid denim and honestly that's what makes this skirt so great. Denim skirts can be so stiff but this feels like worn in denim and it really gives this skirt life. Find it here!