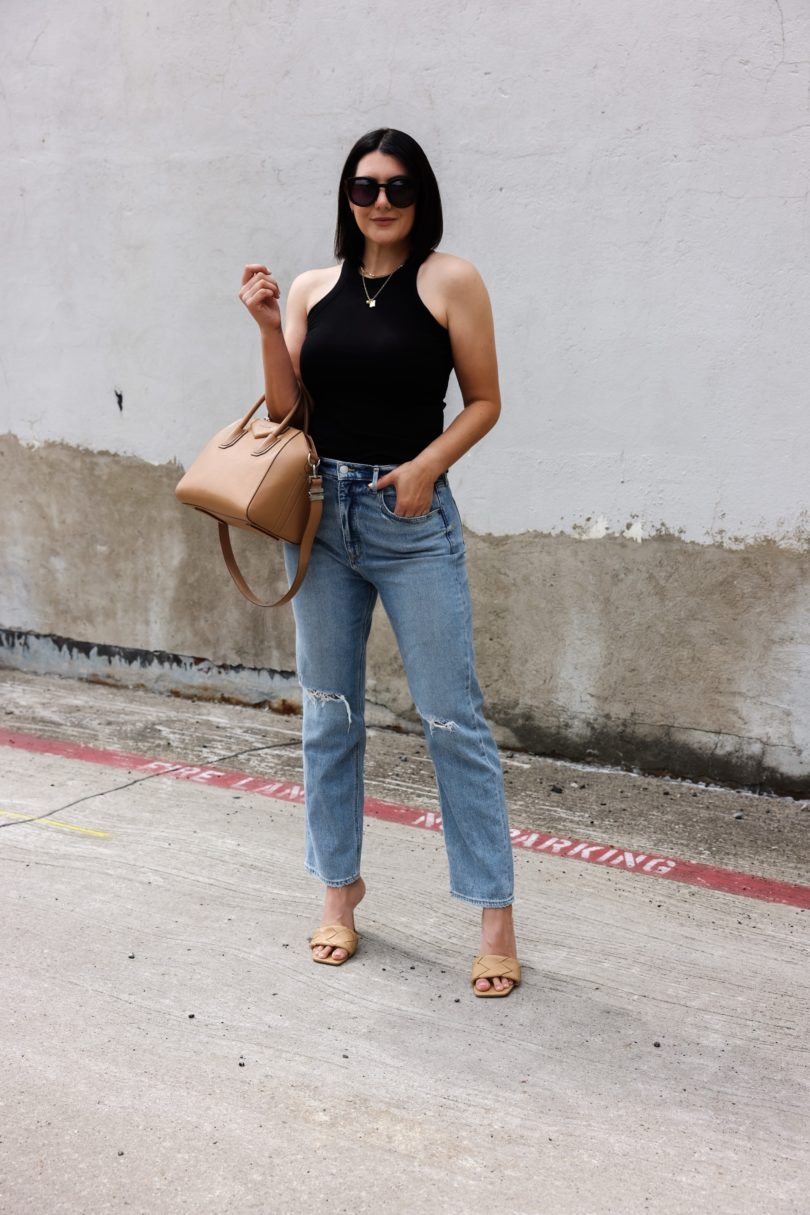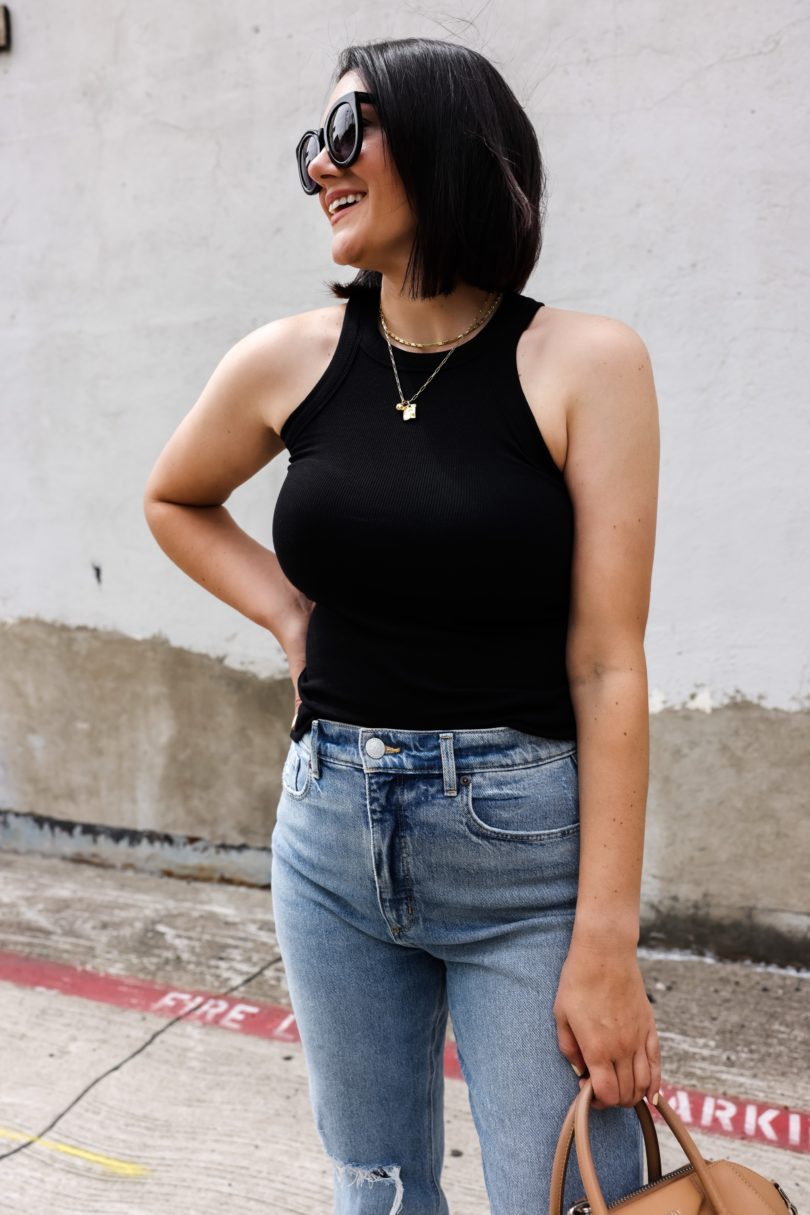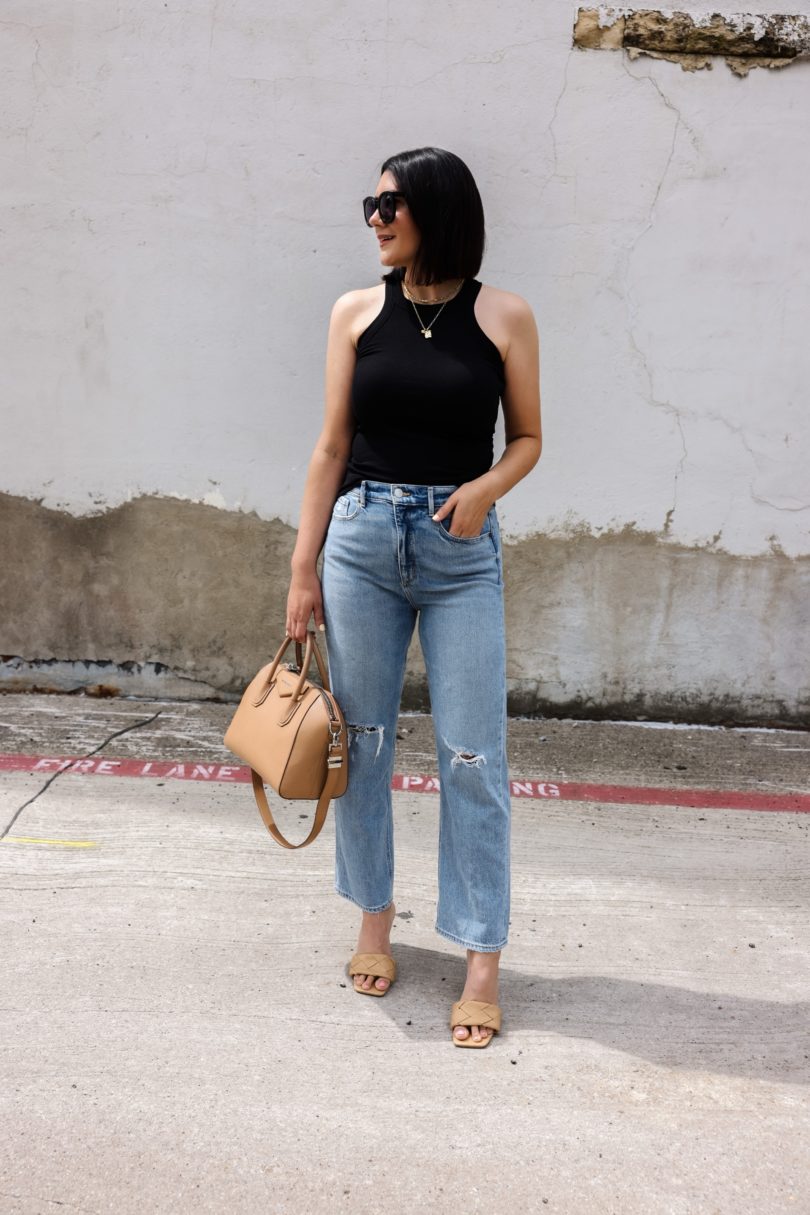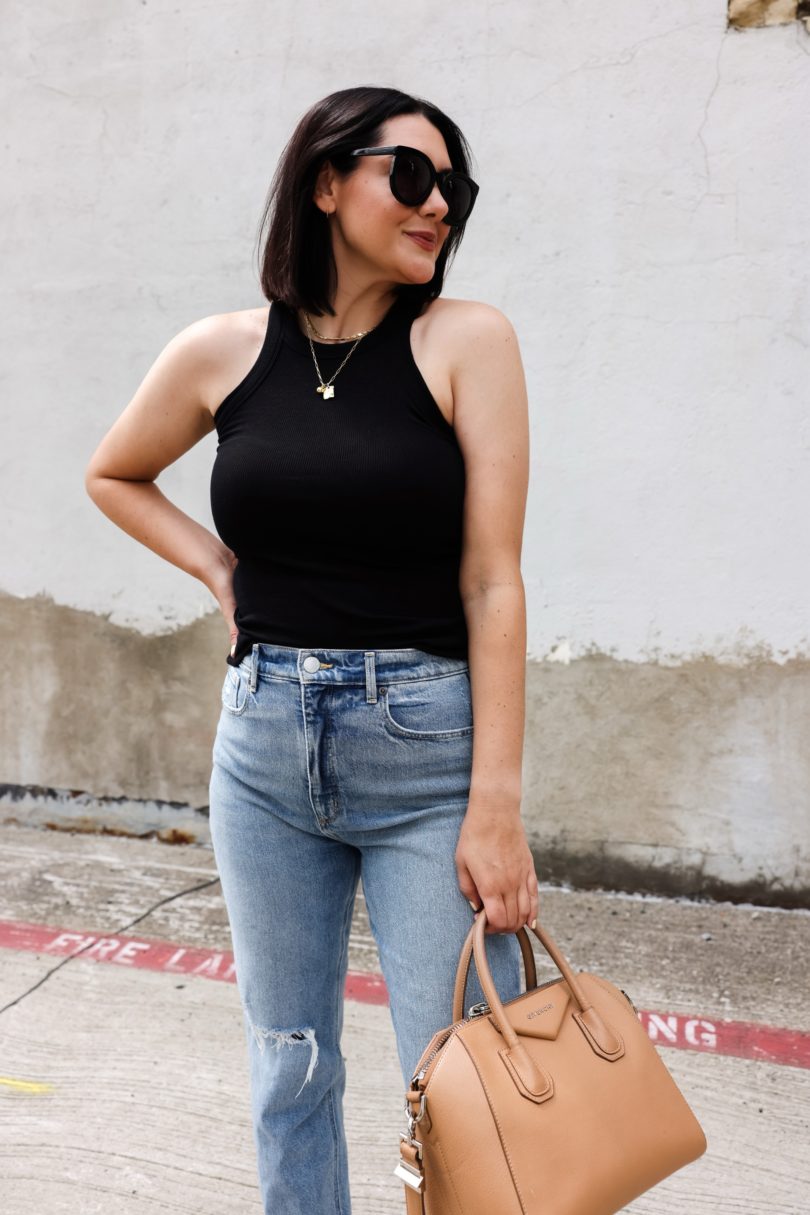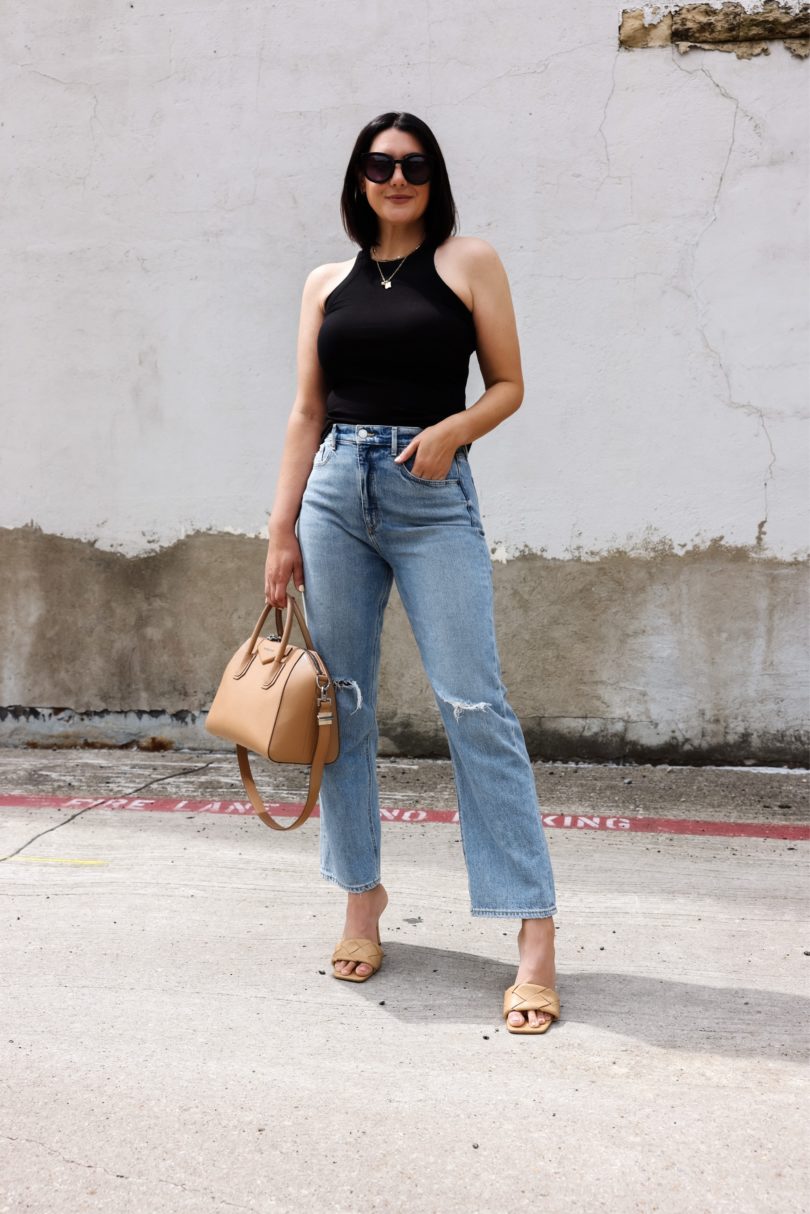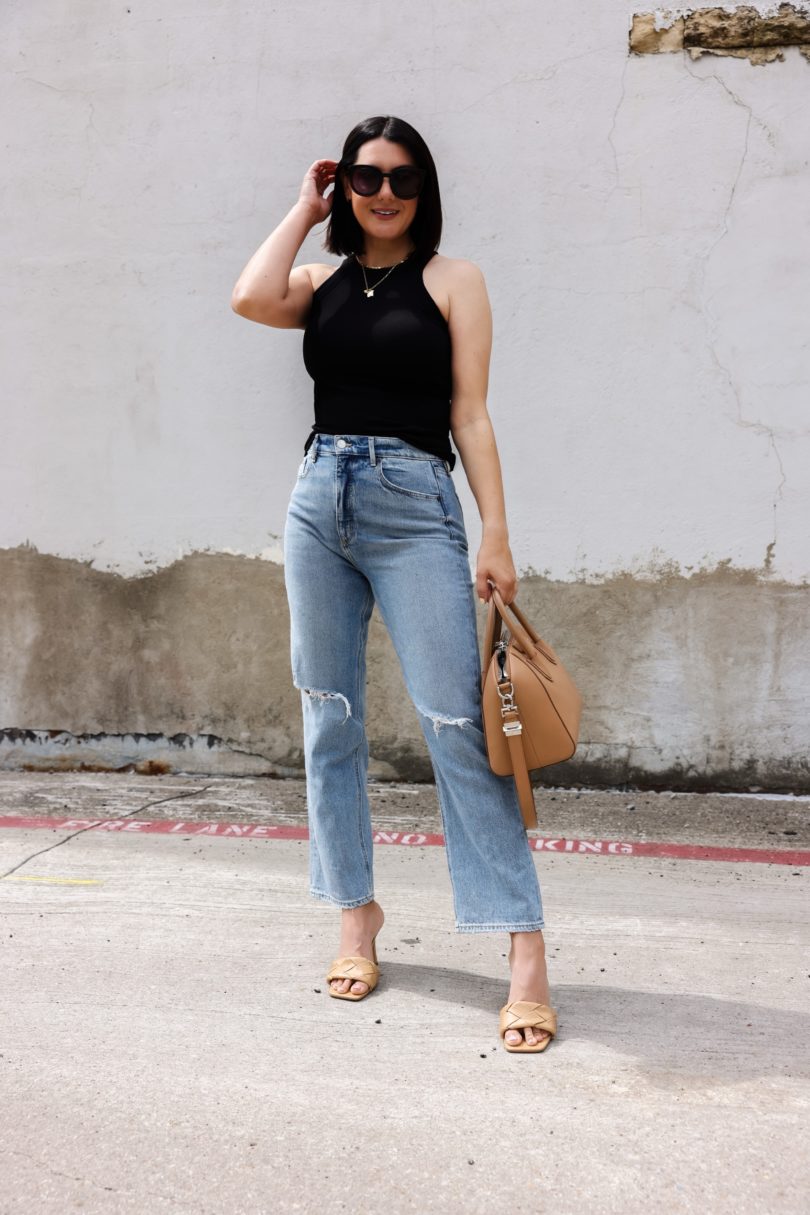 You know how I said I wasn't over skinny jeans — I SWEAR I'M NOT — but I am really into this relaxed jean look recently. And I think that there's room for both. There doesn't have to be any teams here, no sides — we can all co-exist in our preferred denim. The thing is with this relaxed denim trend is that I can't decide if it's a throwback to our youth or something completely new. This pair here is not bootcut, so it doesn't quite remind me of high school. Which is good because *shivers* high school. This pair is from Loft and I hate to admit this — but it's the second pair I've bought of this style. (Here it is in a darker hue.) I just really love this fit, the fabric, I love it all. And now I am going to try to describe the fit with the limited vocabulary I have because let's be honest I could definitely read more literature instead of taking Buzzfeed quizzes. (Fun fact: if I was a toast, I'd be Avocado Toast!)
So let's start with the fit — they are as straight leg as you can get. If I lay them down on the ground, they are like a drawing of a basic pant leg. This pair of jeans goes straight down from the waist to the hip to the thighs. Now I am a bit curvy at the hips, so you can see that the jeans curve to my body which I like but they may fit you differently depending on your body shape. From there the leg goes straight down, no flare at the knee or the ankle. The fabric is a softer fabric but still a structured denim, so they keep their shape. For me the distressing is above the knee when I'm standing, but at the knee when I sit or bend. This may frustrate you — I know this has been a complaint in the past — so I wanted to mention it! For me, IDGAF where the distressing is but I also leave price tags on 90% of my clothes so you know.
I am in the 28 of the denim — the fit true to size. I find that they are a bit more fitted at the hips but still a TTS fit. You can find them from Loft here!
PS: this tank is my very favorite ribbed tank for summer. AND it's 50% off today! I've tried a lot of them so far and this is the one. It's not too thick (Agolde), it's not too thin (J.Crew), it's just right. I am in the medium and it is fitted but true to size. Find it in many colors here!