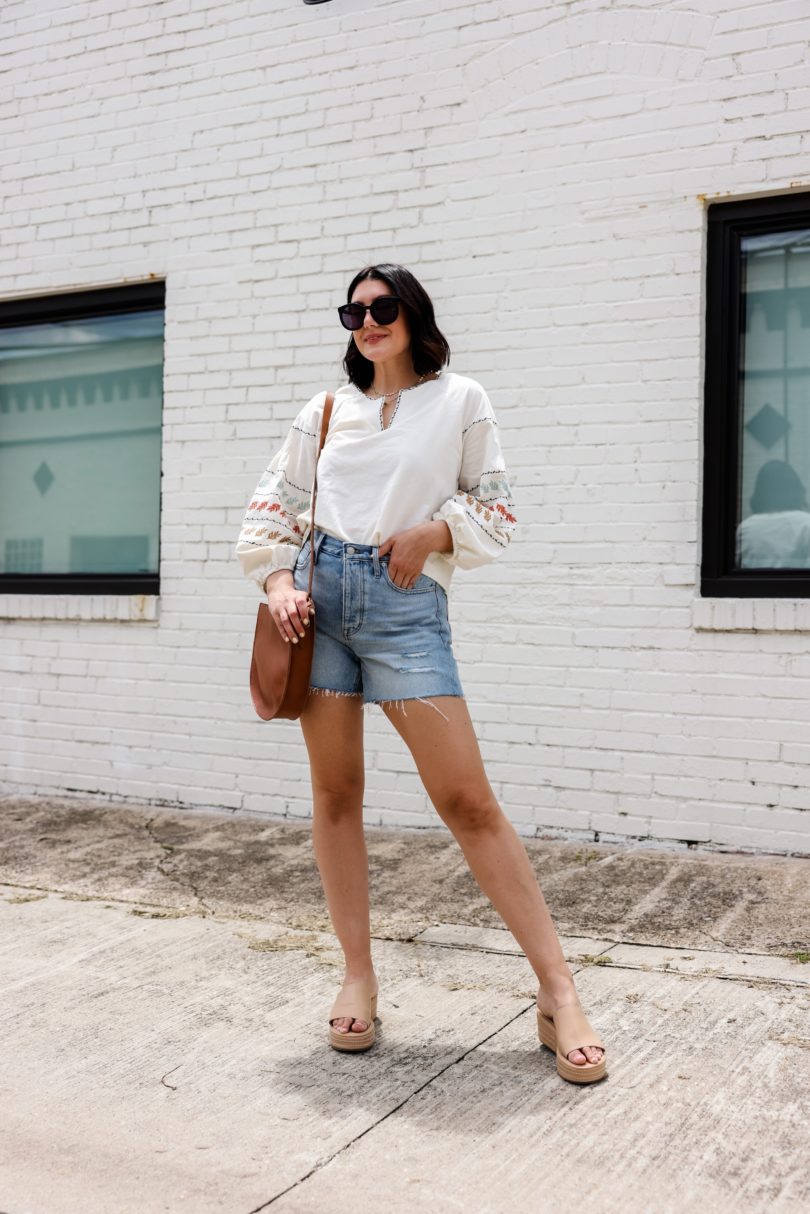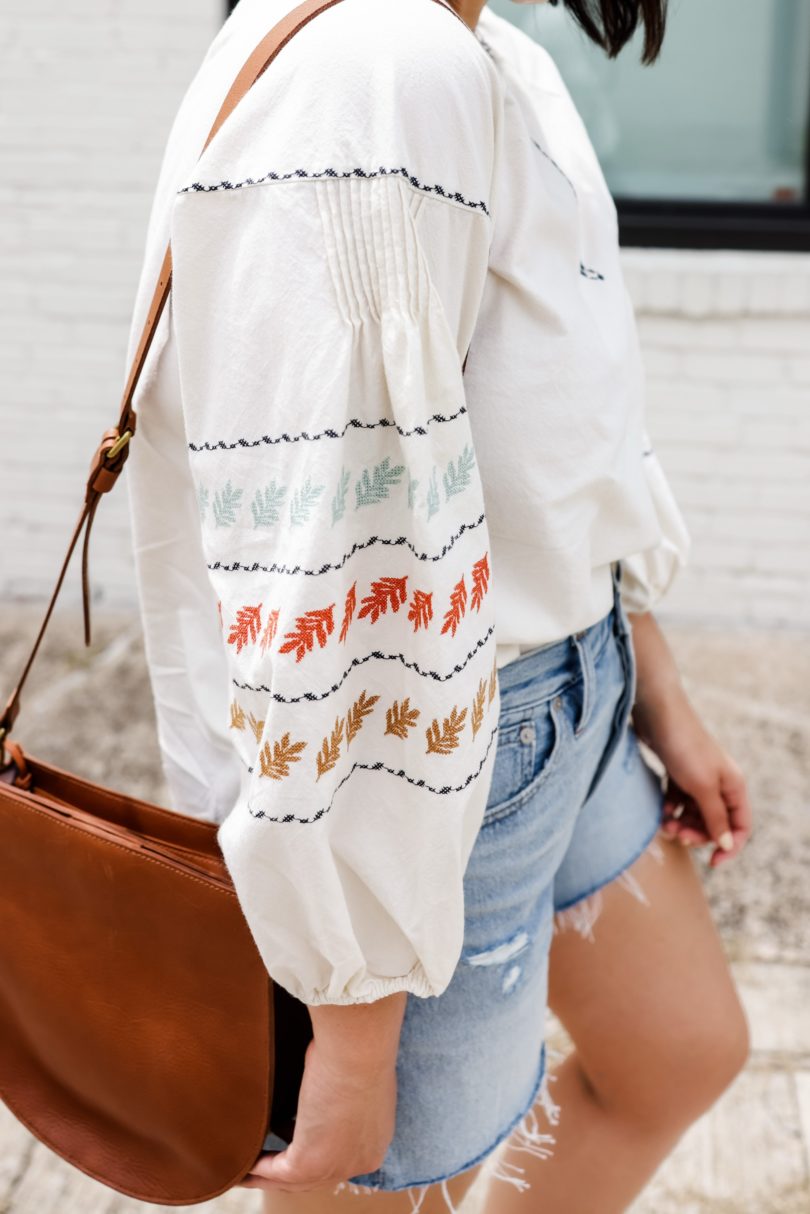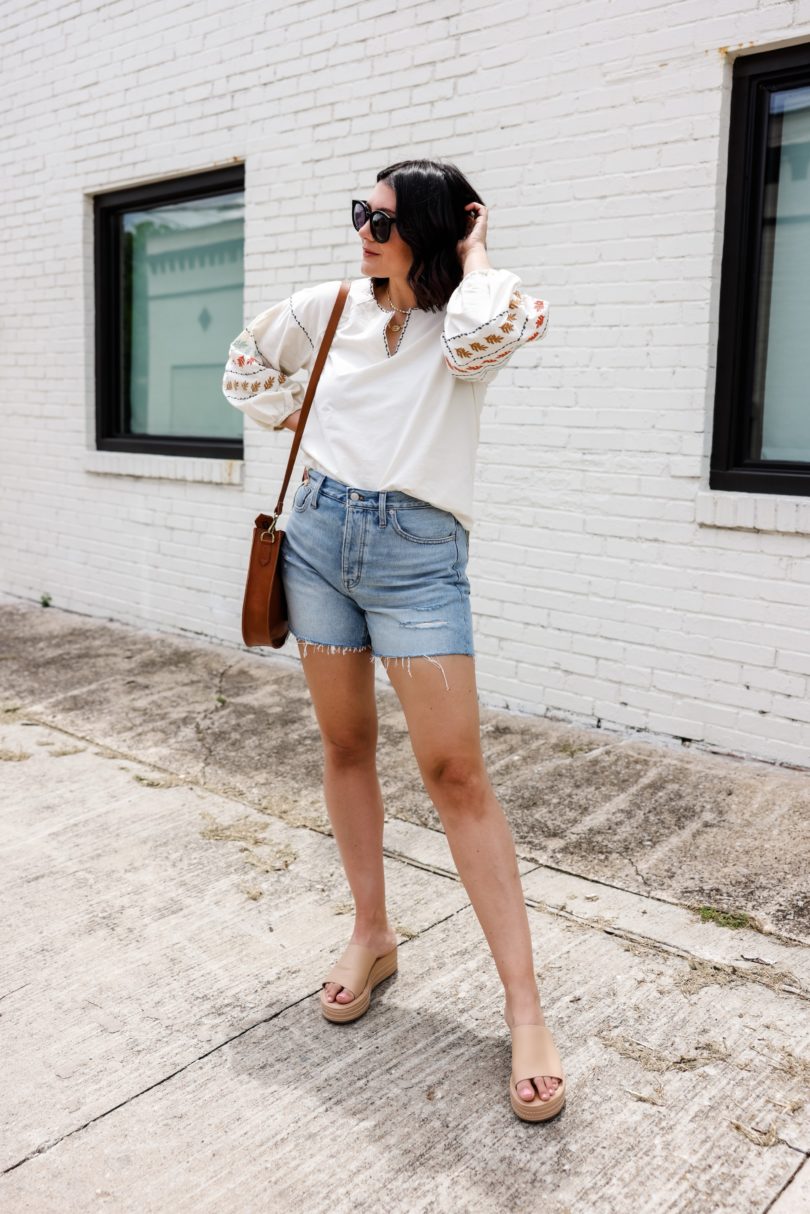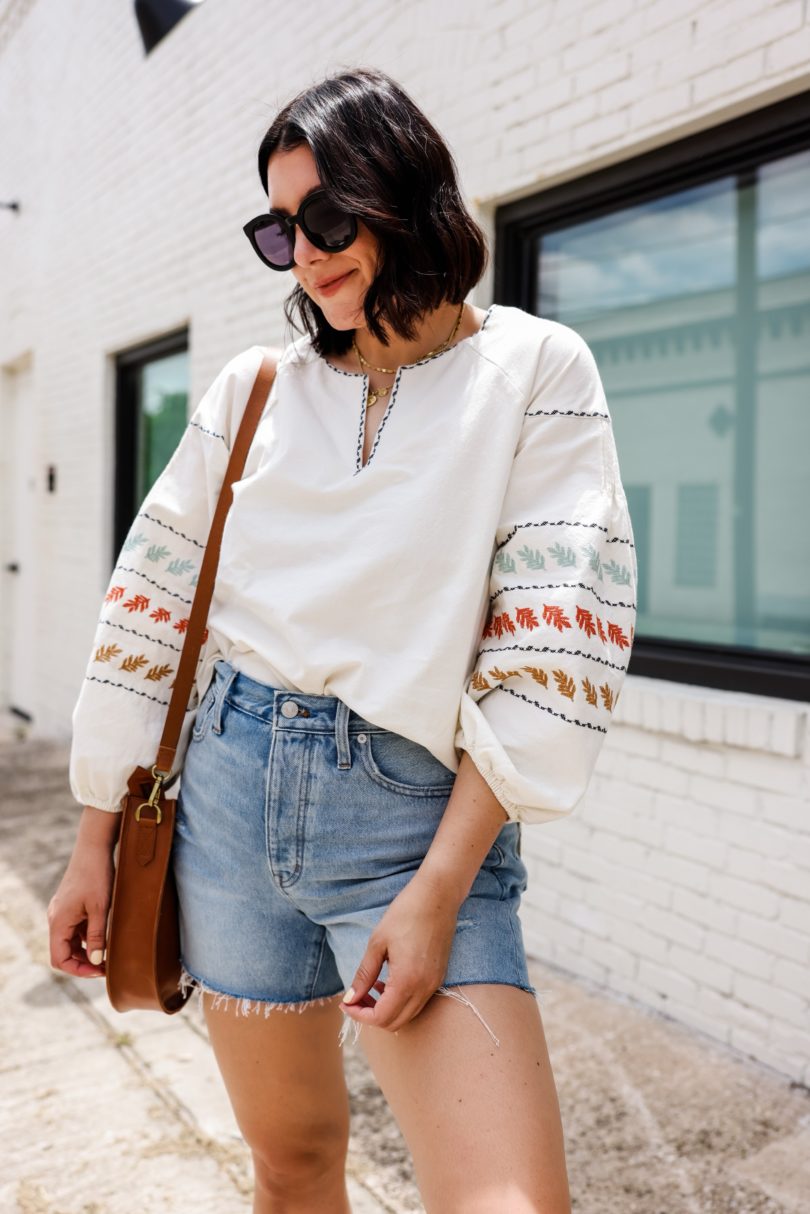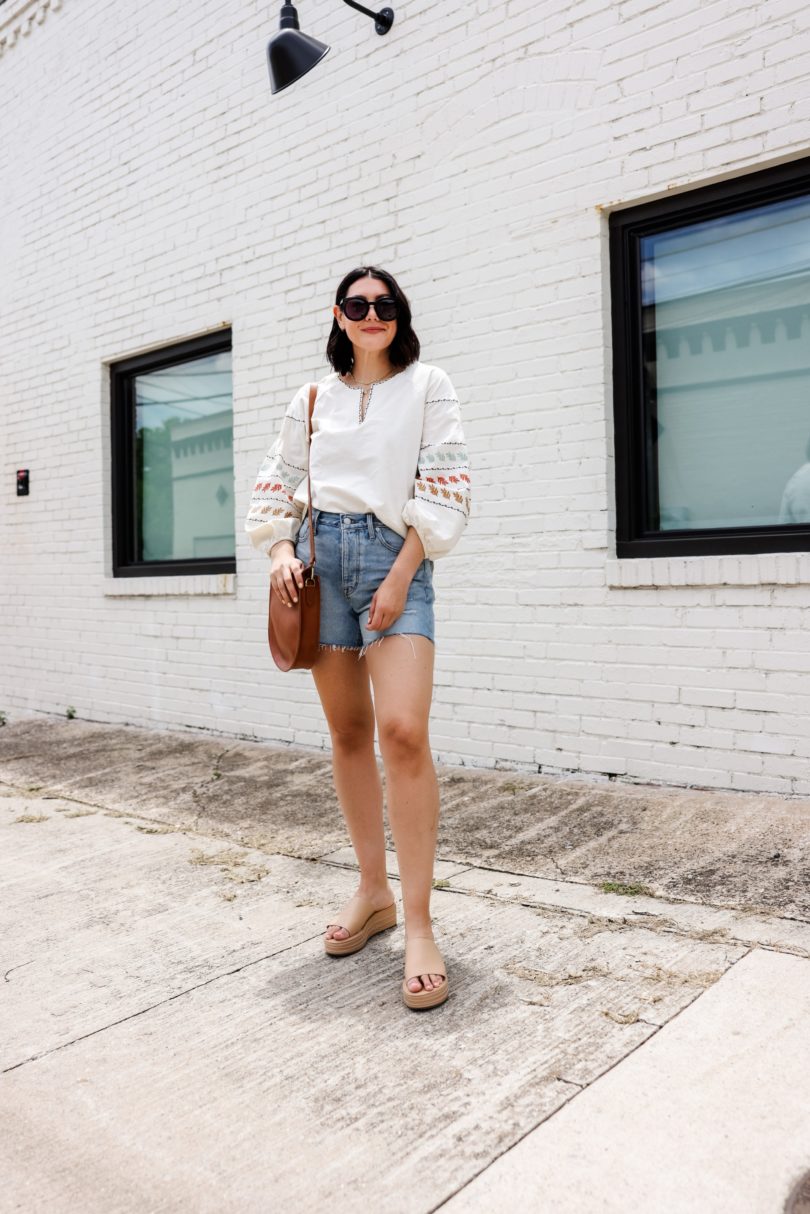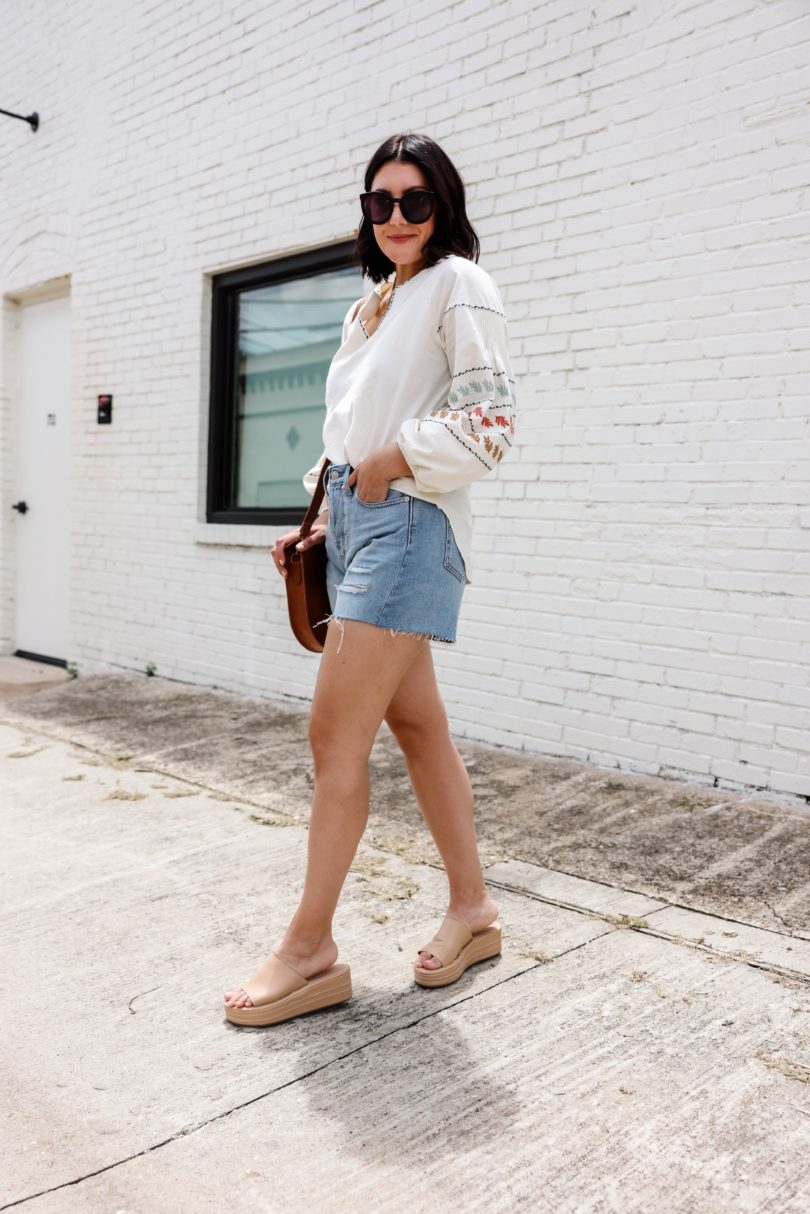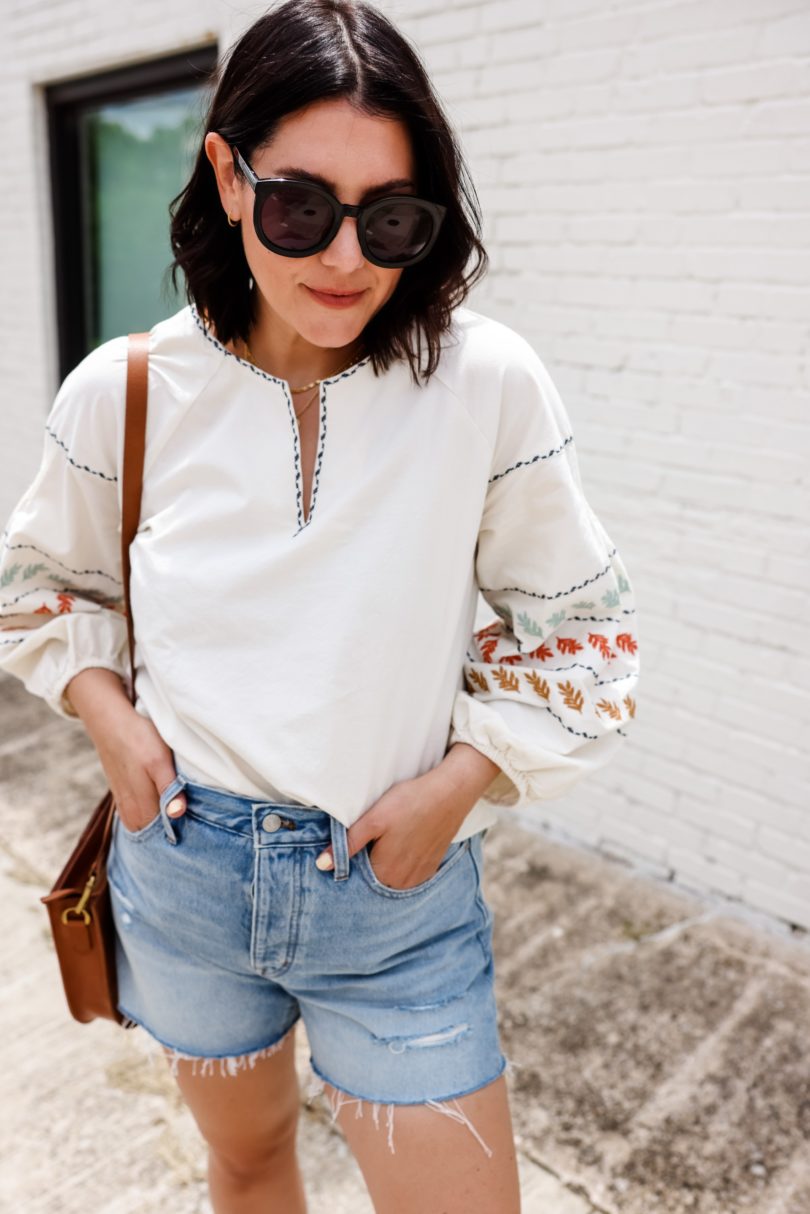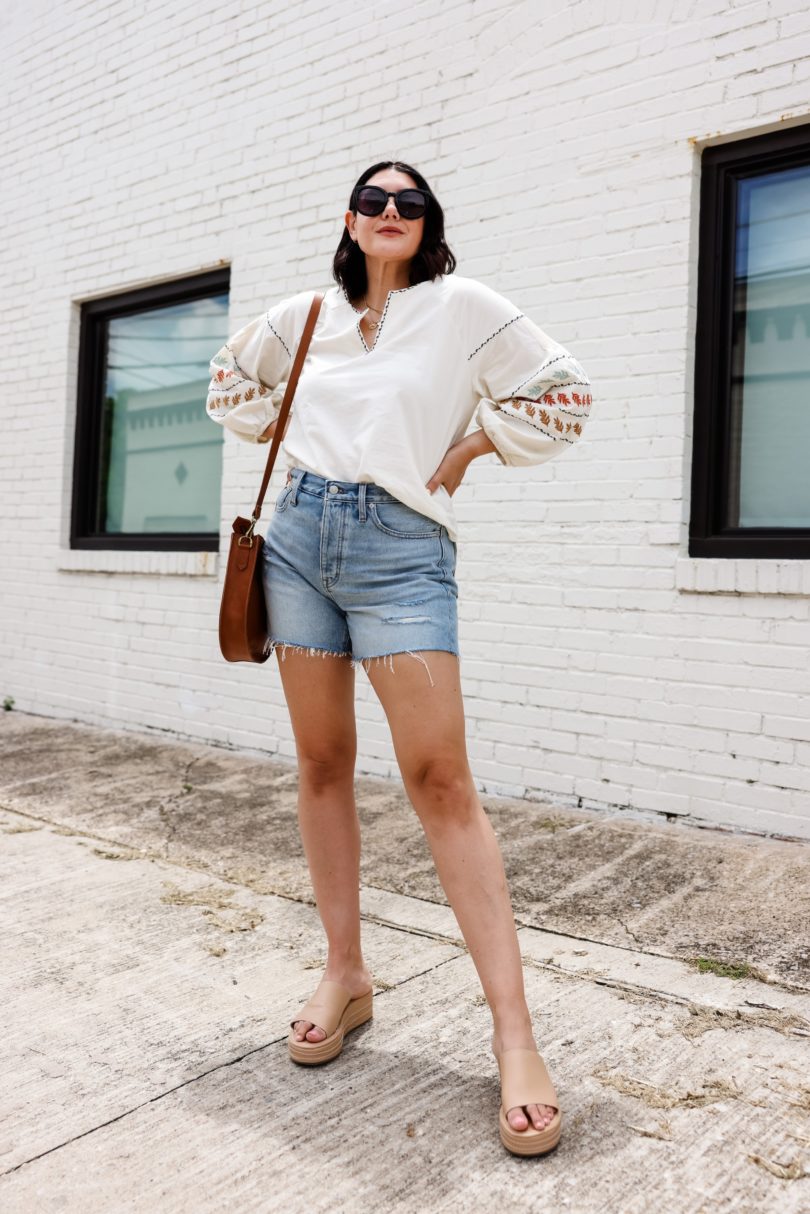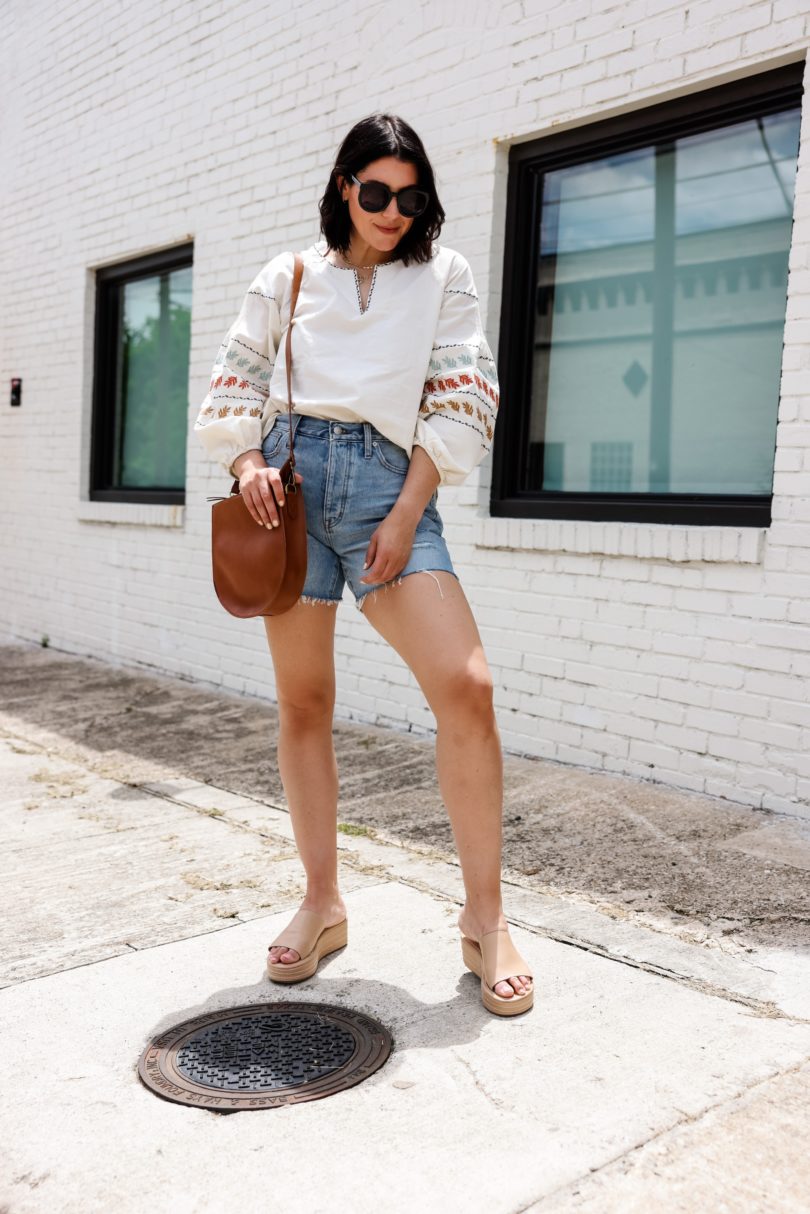 Why does this shirt just scream summer to me? The colorful embroidery, the loose fit and the relaxed vibe are just perfect for summer. Plus, how cute is she with some denim cut offs, if I do say so myself. Now I will say this top runs pretty generous, like I could use a small and that's saying something because I'm a standard medium. If you like a loose fit, stay true to size. If you want it to fit a little closer to you, then size down one!
Find this top from Madewell here. 
I wanted to call out this purse because it's a great everyday bag. This crossbody is the same leather as the Madewell Transport tote, if you're familiar. It's a nice quality leather that last, if you're not familiar. There are some natural striations on the leather but it's a smooth leather and doesn't scratch up too easily. This size is plenty big for all of my things I typically carry — sunglasses, large wallet, hand sanitizer, lipstick, mascara and whatever else Gemma decides to throw in. (So a few Paw Patrol figurines and bags of Goldfish crackers.) It's such a great summer bag, easy to toss on and go. Also it comes with two straps — this one is the leather strap that comes tucked inside, but it is shown on the site with a different strap but it comes with both!