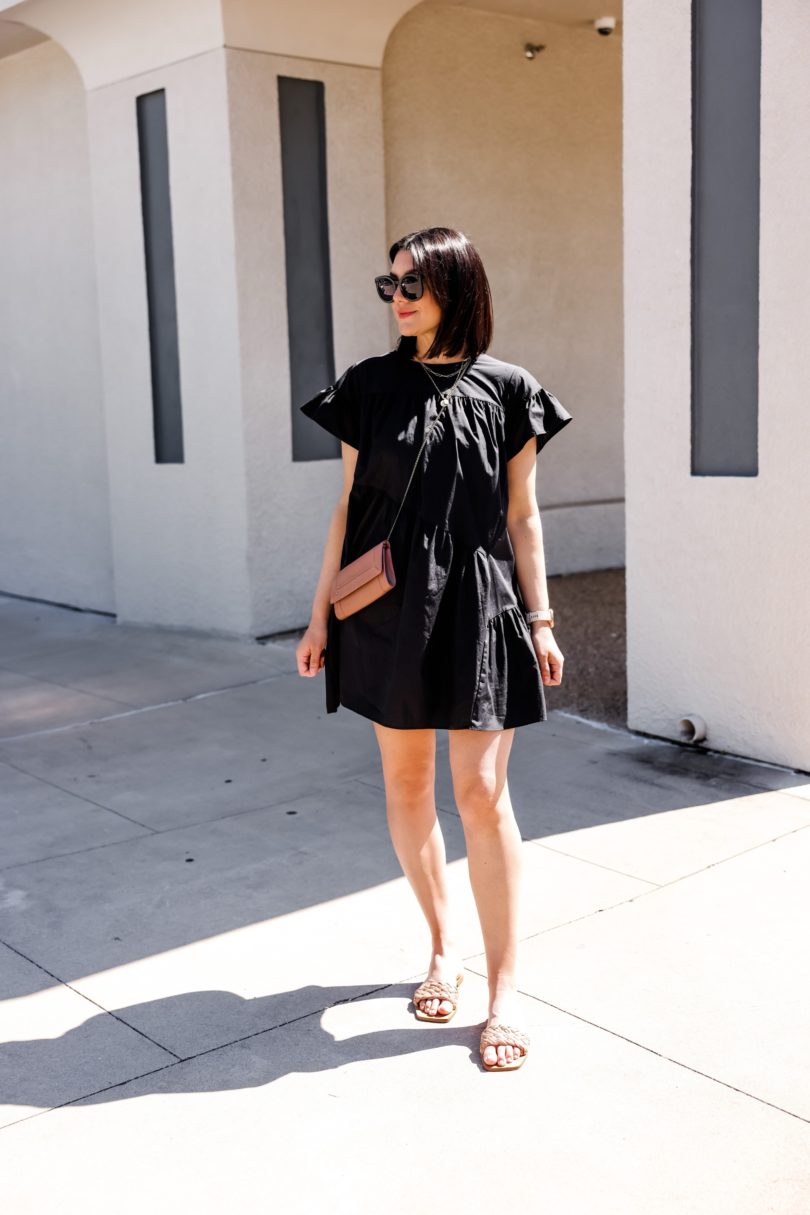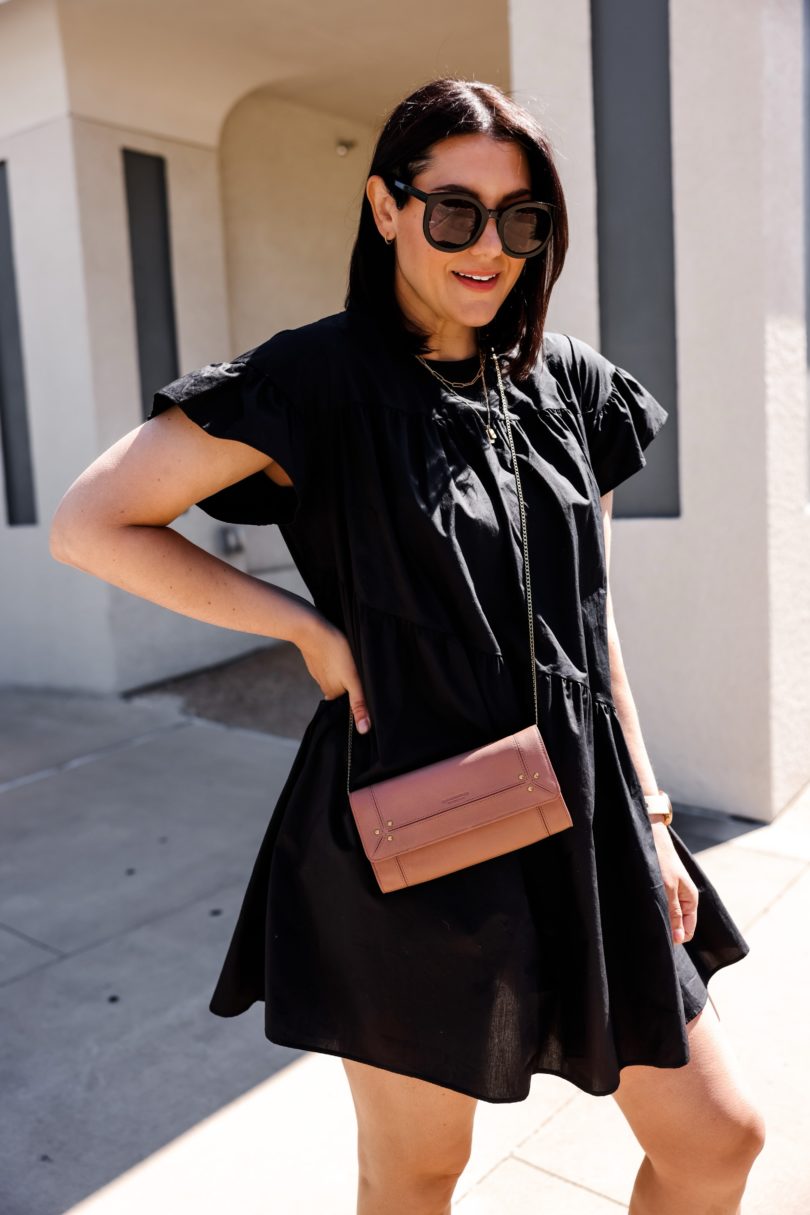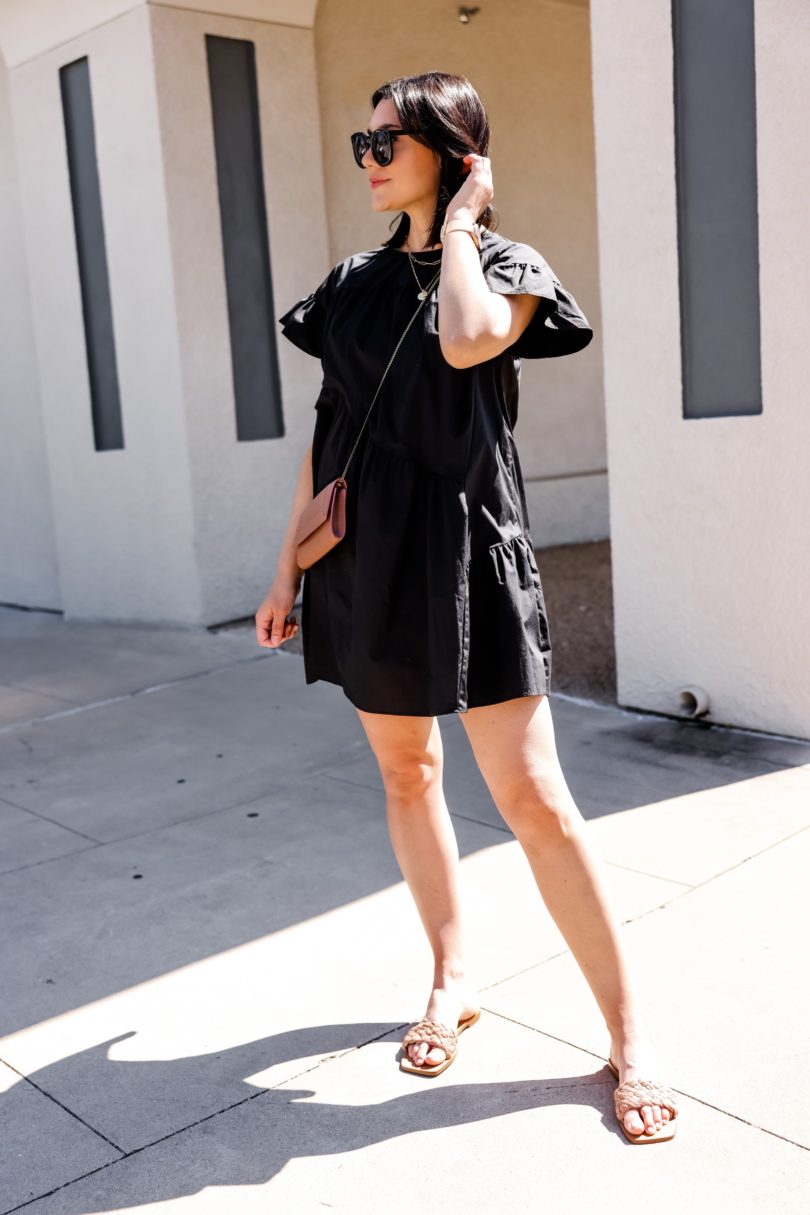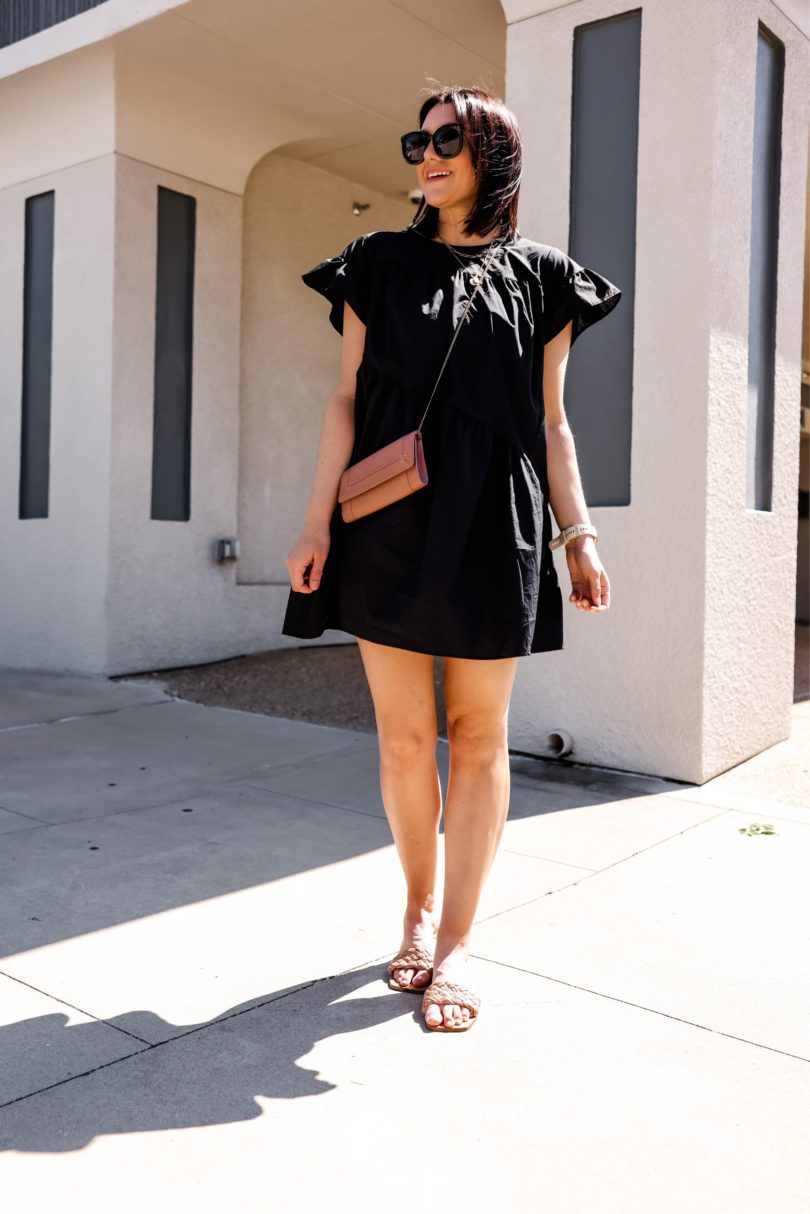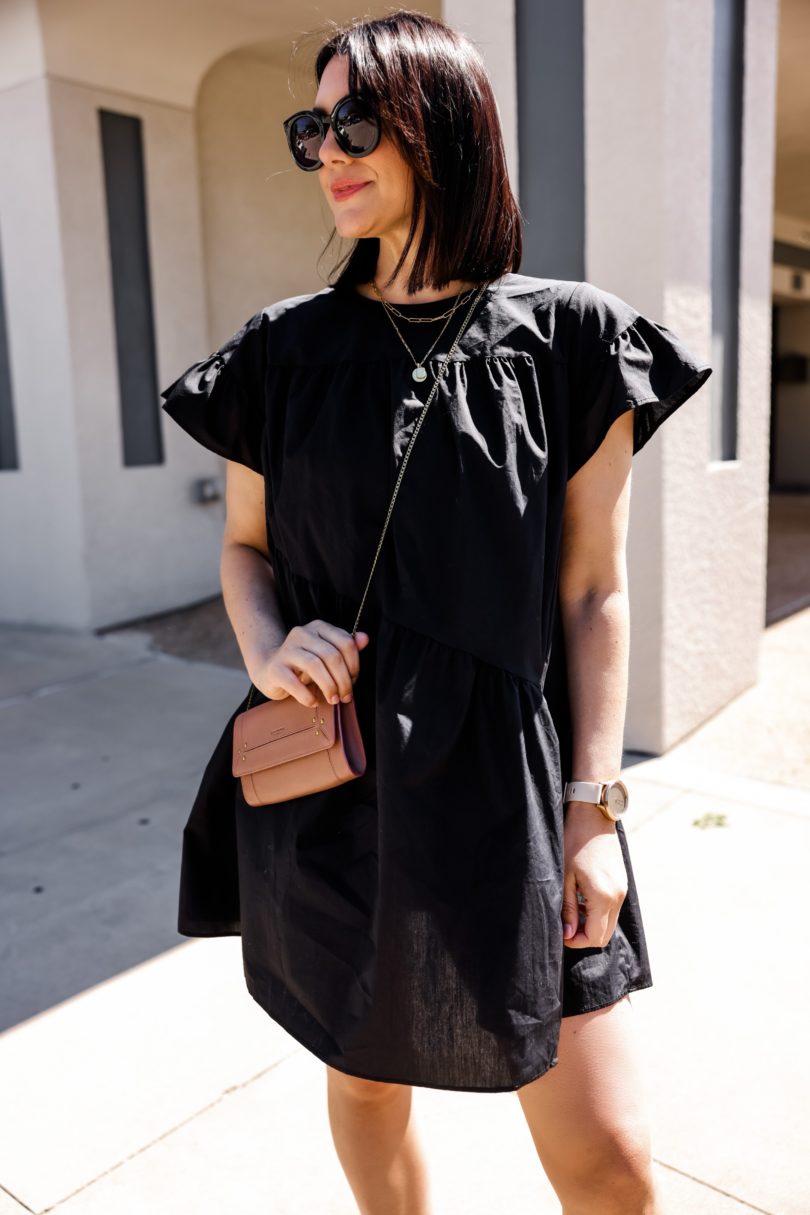 Remember when I sometimes forget that I've shot posts and then suddenly remember them and that piece ends up being on sale?! That's right — my forgetfulness is your gain! This dress we shot…oh I'd say about a month ago and guess what? It's now on sale! It's from our girl, Target, and she's adorable. Also kind of sheer now that I'm seeing that last photo. 🥴 It is what it is now but I would suggest a slip! (My go-to is this one here.)
So this dress fits true to size, but it's a looser fit, almost like a tent-like fit so the fit is perfect for a hot summer day. The sleeves are definitely more of a cap sleeve, so that might be your jam but they didn't bother me! I would say true not size but expect a loose fit. Find it on sale under $30 here!
How do we feel about black in the summer time? I love neutrals but sometimes dark can get a little bit hot in the dog days of summer. At least this dress is thin, as we've discovered in the journey of a post. Do you find yourself sticking to black or darker pieces in summer or do you lighten things up? If you like things a little lighter, this dress comes in a very pretty pink as well. I'm tempted to pick it up as well!