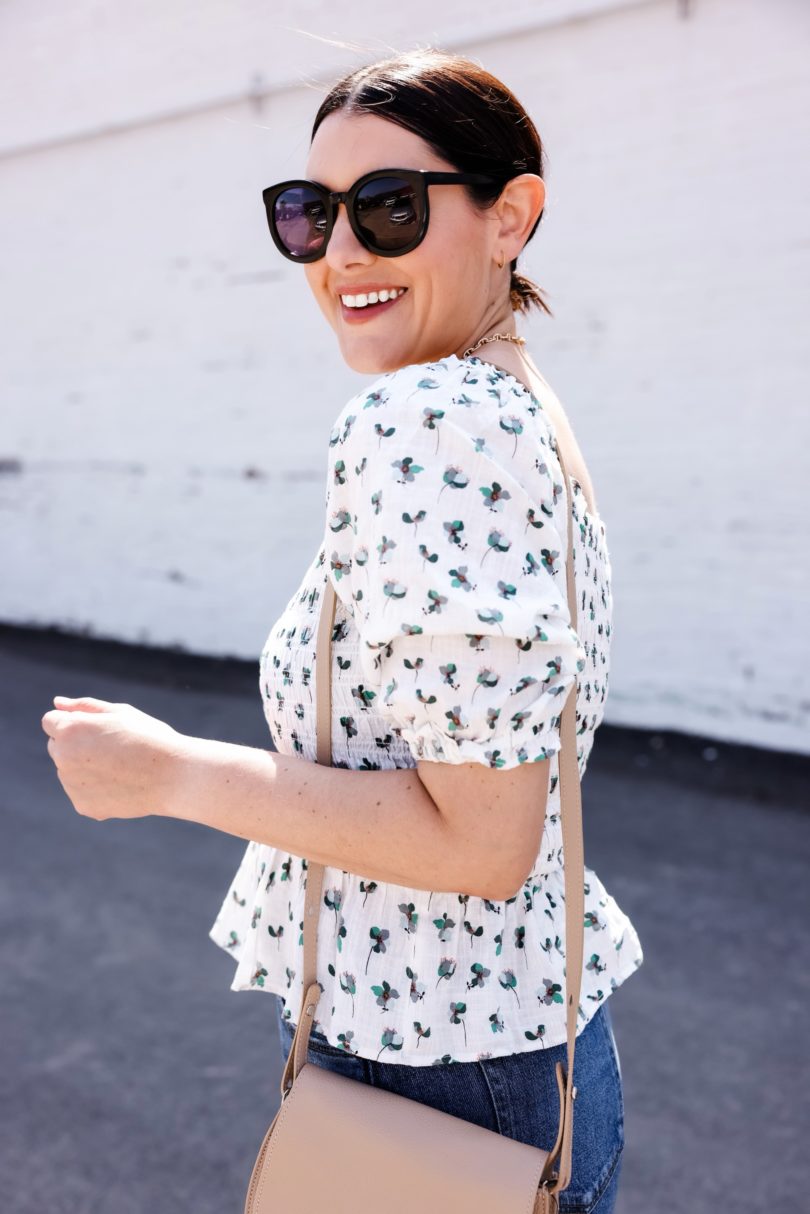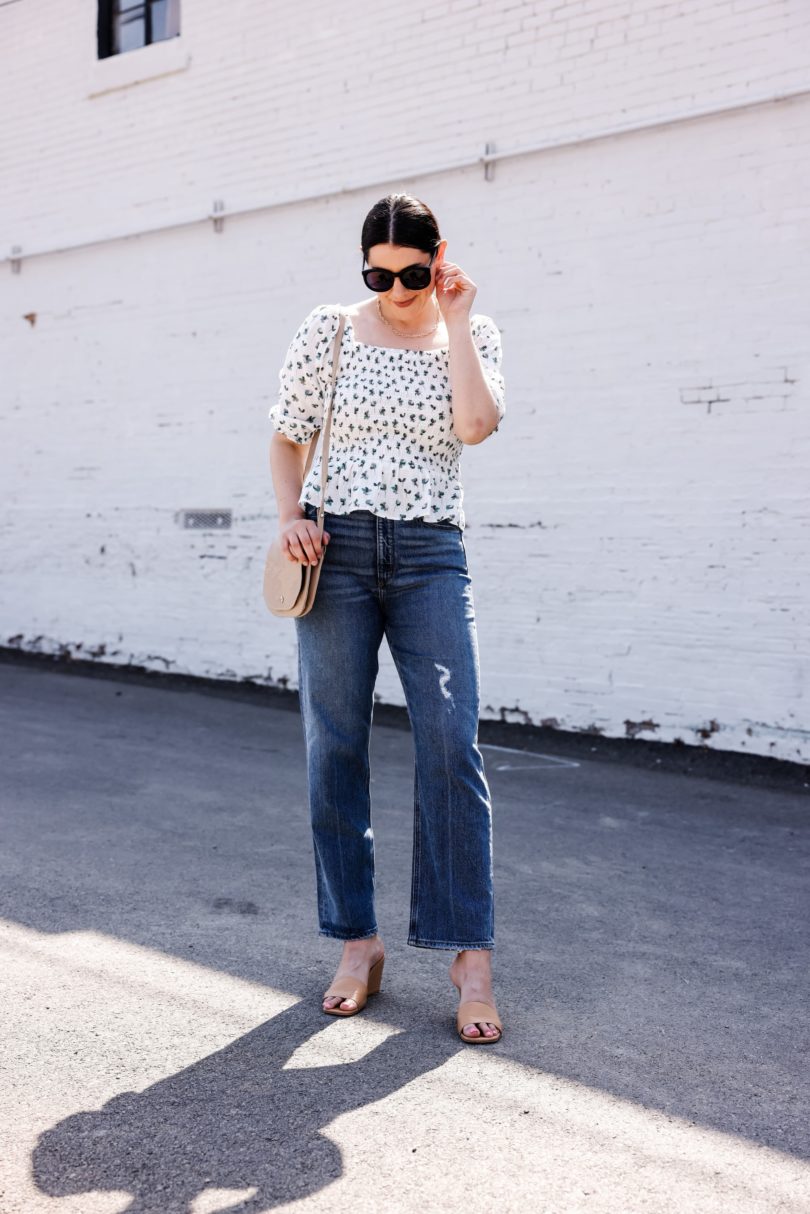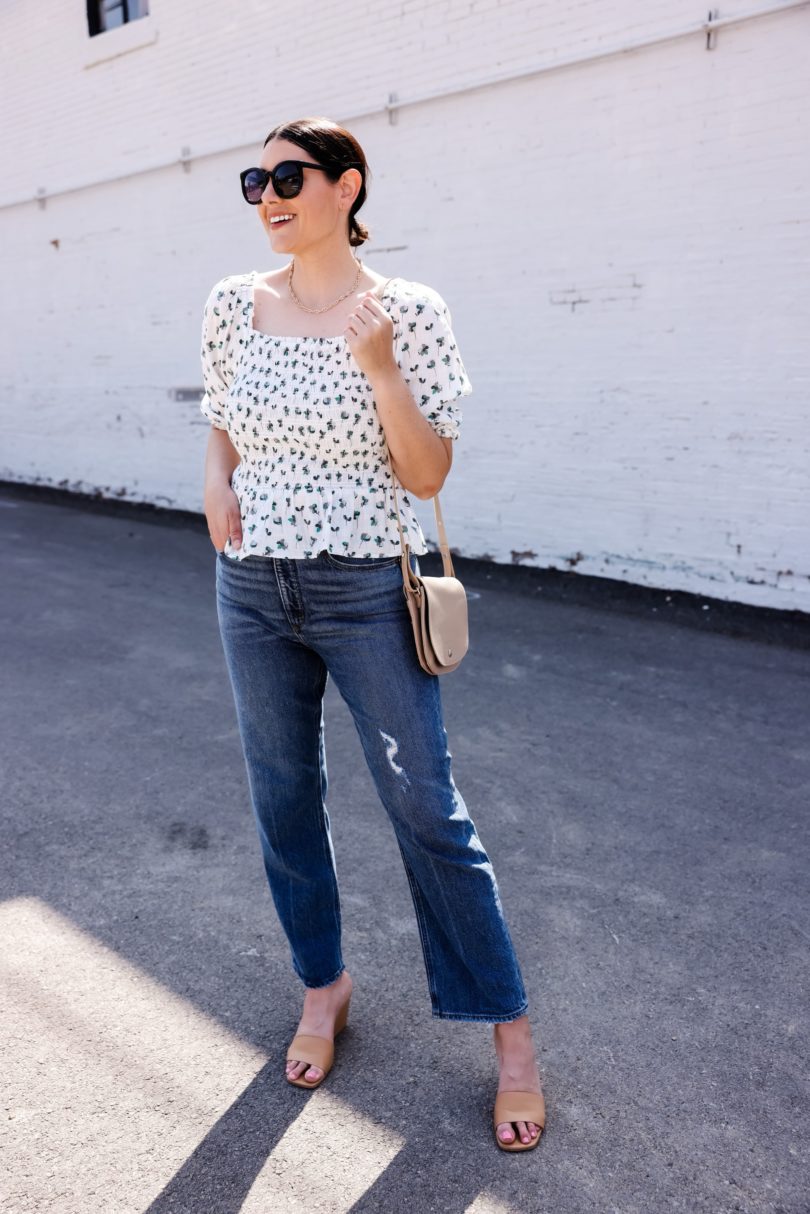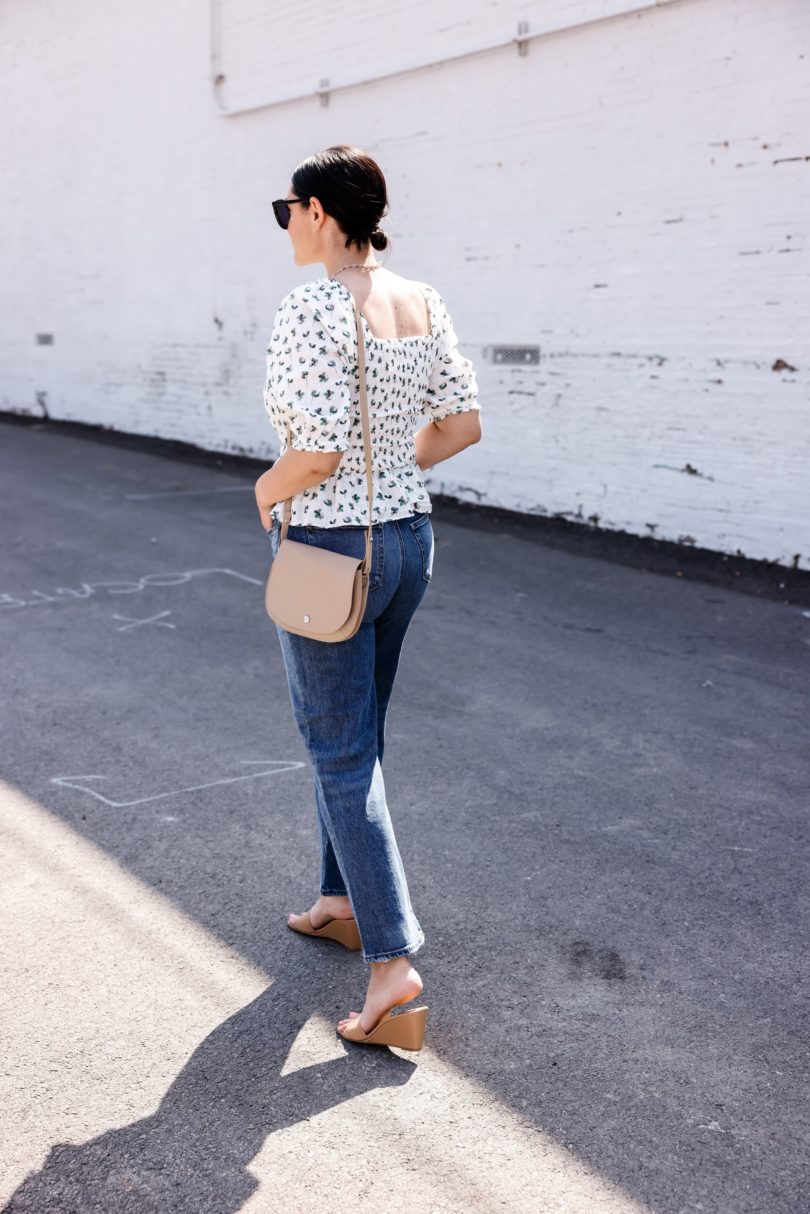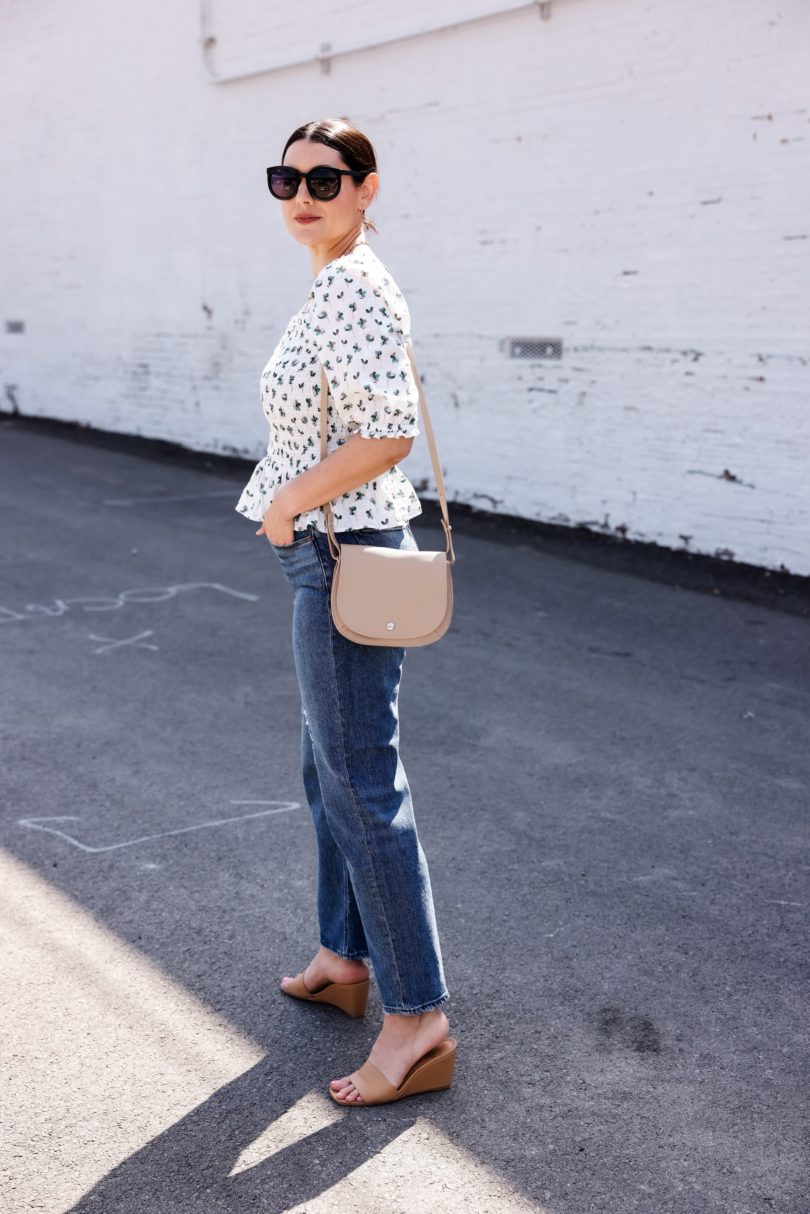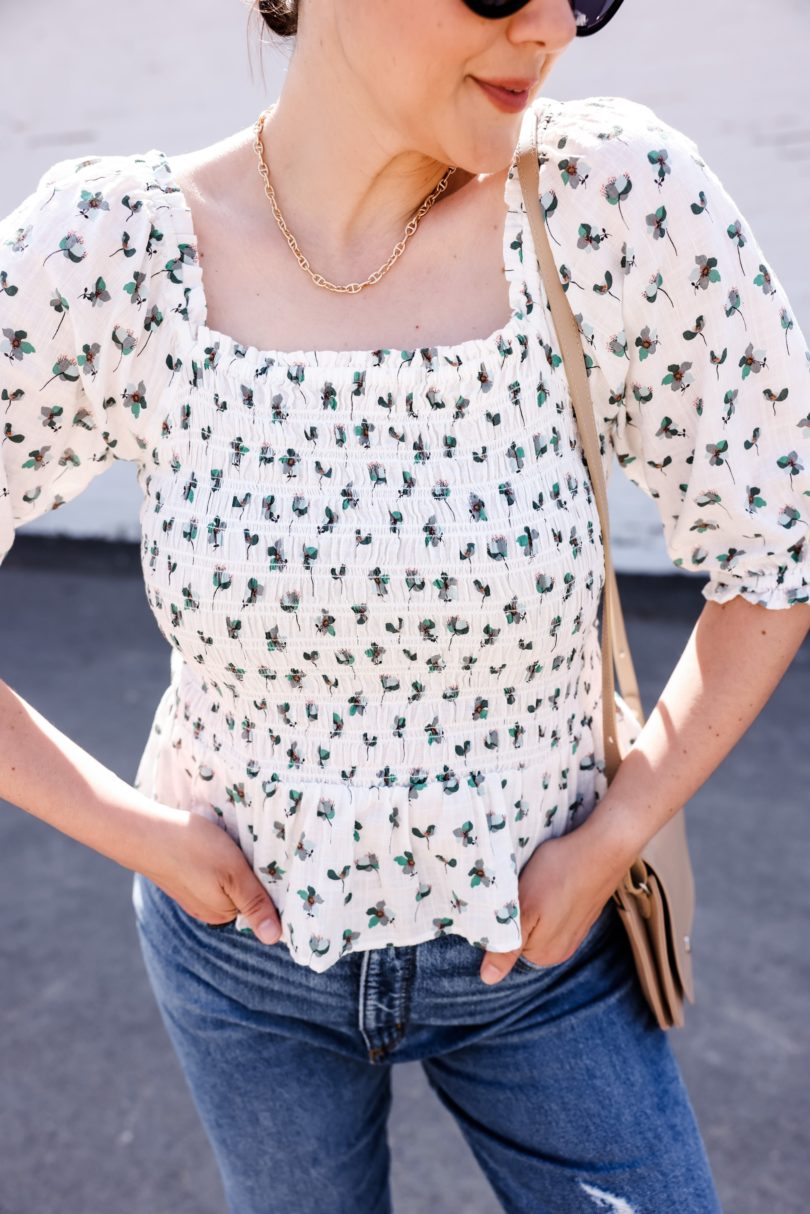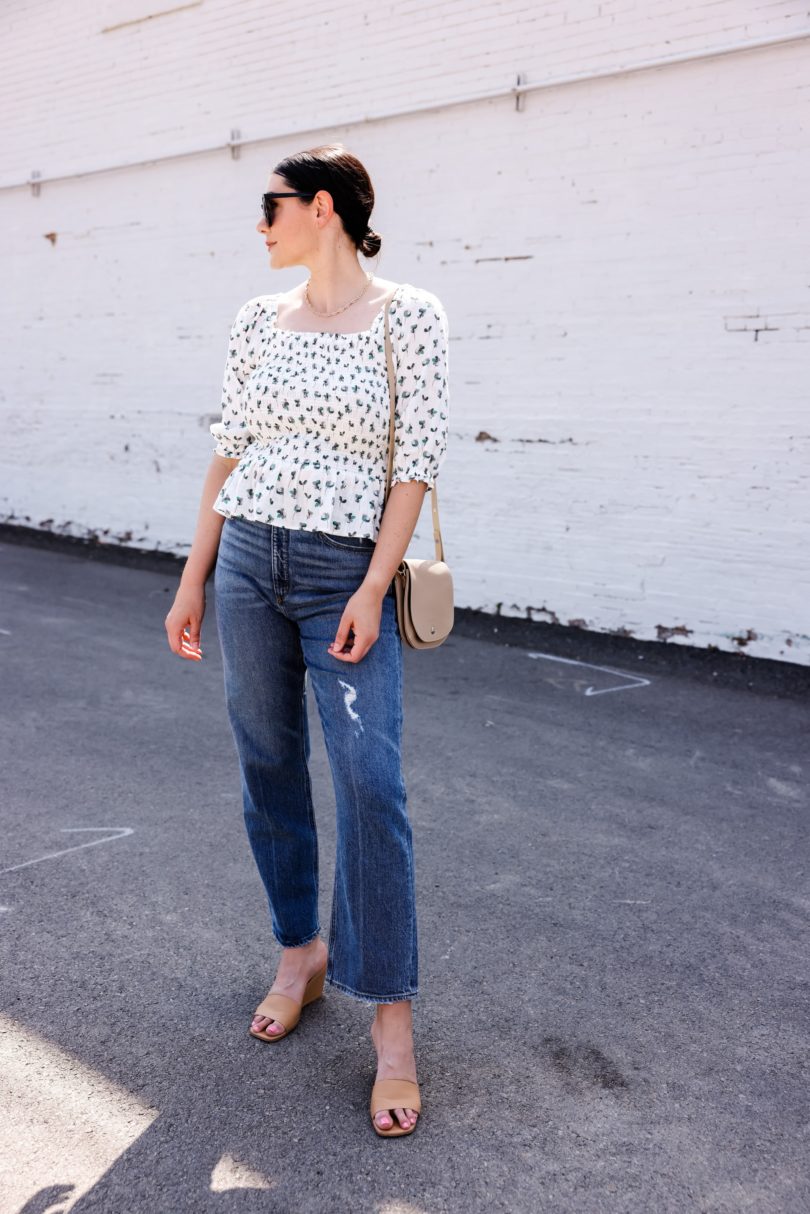 Looks like I'm finally coming out of my winter cave and embracing spring hues and prints. It only took me until mid-April to come back to life. Usually I'm ready to go by the end of February with bright colors and prints, but this spring it's been a slow wake up for me. I'm still not recovered from Daylight Savings, to be honest. I mean none of us are, really, except for toddlers — their recovery rate is inspiring.
While I am embracing florals this spring, I am really feeling the tiny floral prints over big and bold*. I believe this type of floral print is called 'ditsy print'. Anyways that's your fashion history lesson for today. My work here is done. *wipes hands clean* This top is a new one from Loft, good ol' Loft never leaves a floral print behind. They love a floral and so do I. This top is pretty tailored fit with the smocking so stay true to size. You can find it here!
How do we feel about the relaxed jeans trend? I personally love it. I'm here for the boyfriend jeans, the ballon jeans and the relaxed 90s style. These don't ride too low and they are loose through the waist and hips but a bit more fitted at my thighs. Did I mention how comfortable this style is? It's a yes for me, what about you?
I am in the 28 or 6 of this pair of denim. True to size with a relaxed fit! Find them here.
*subject to change at any given moment.