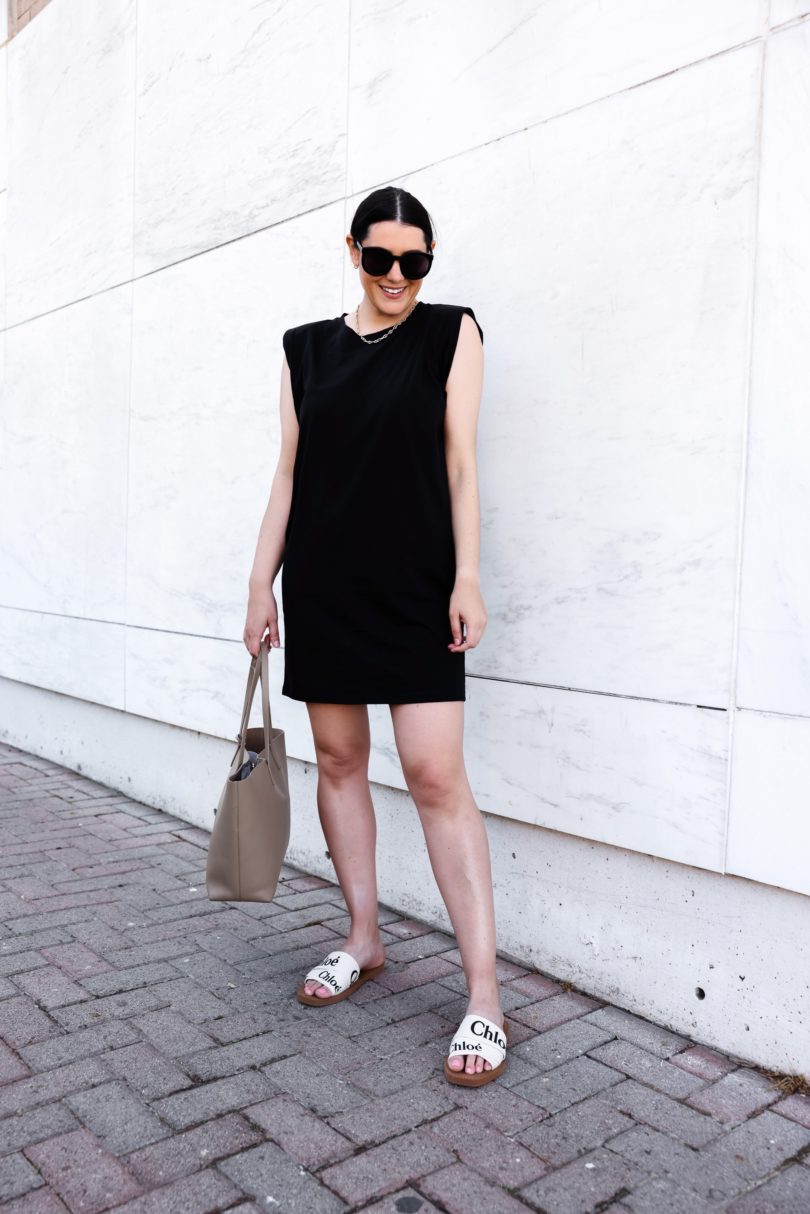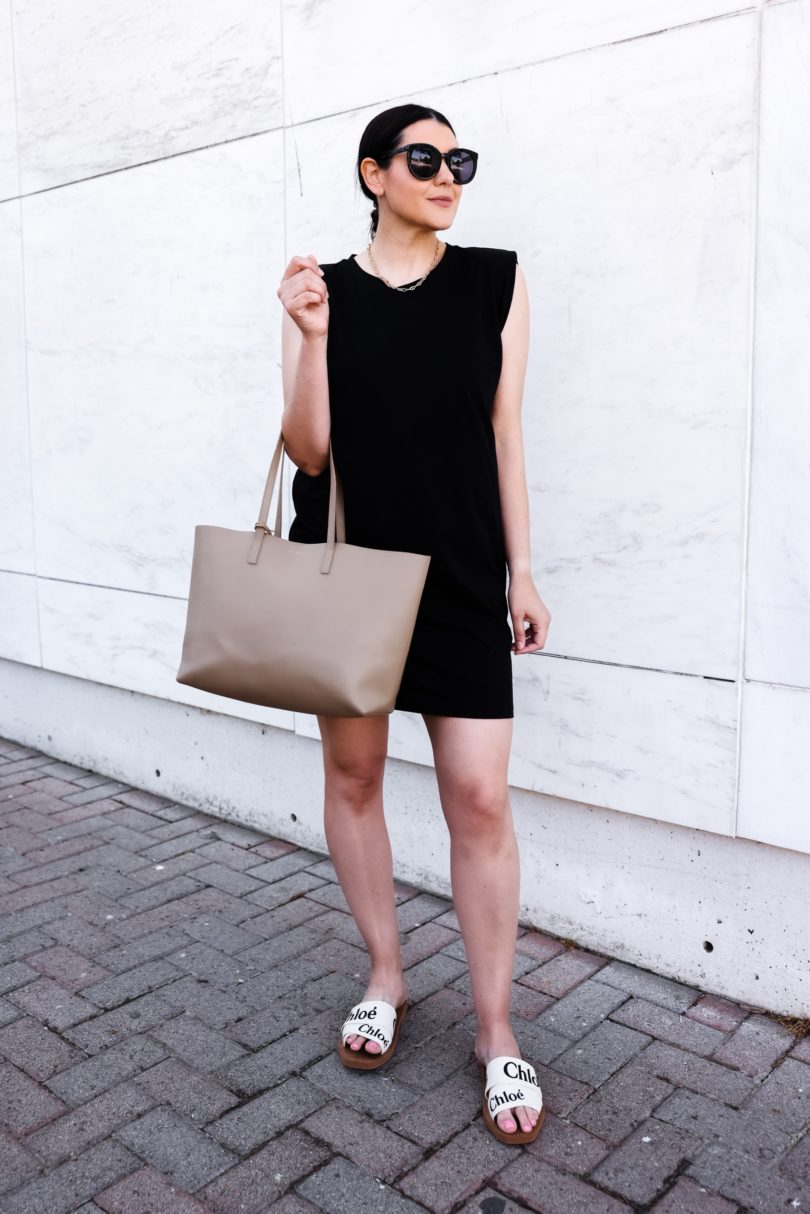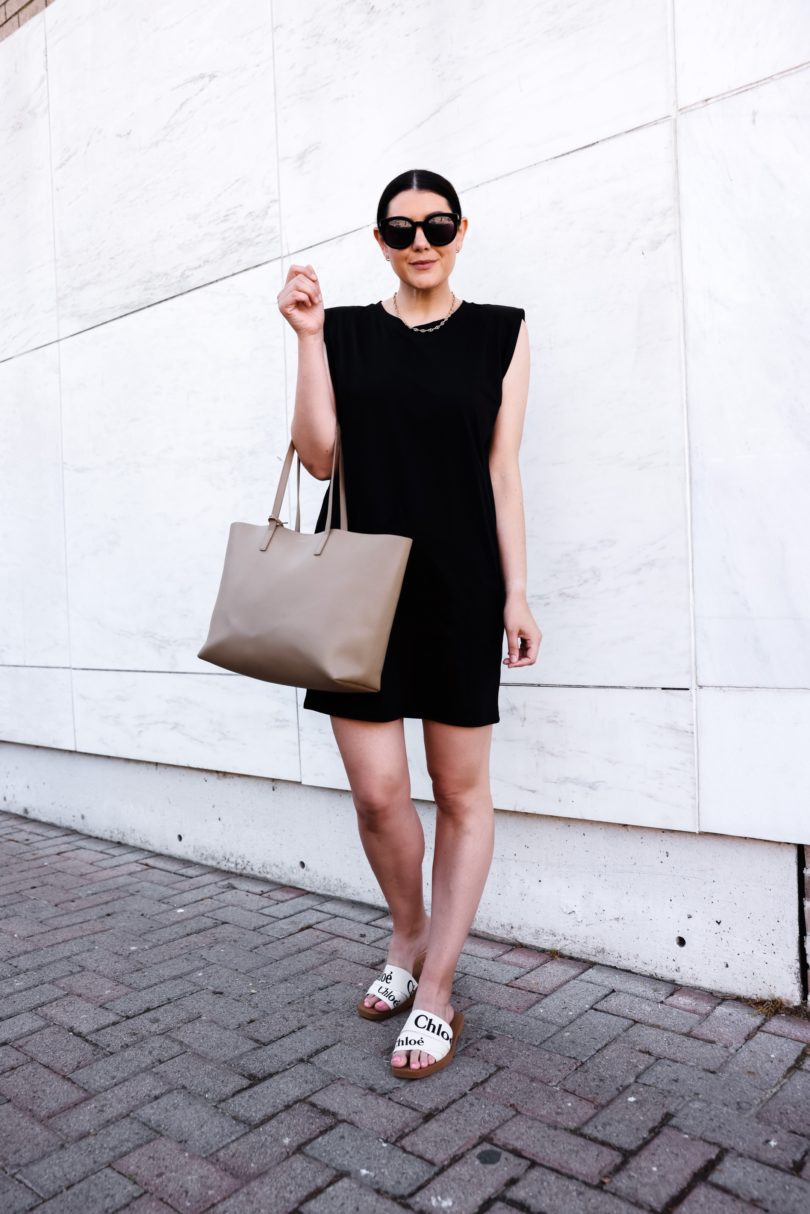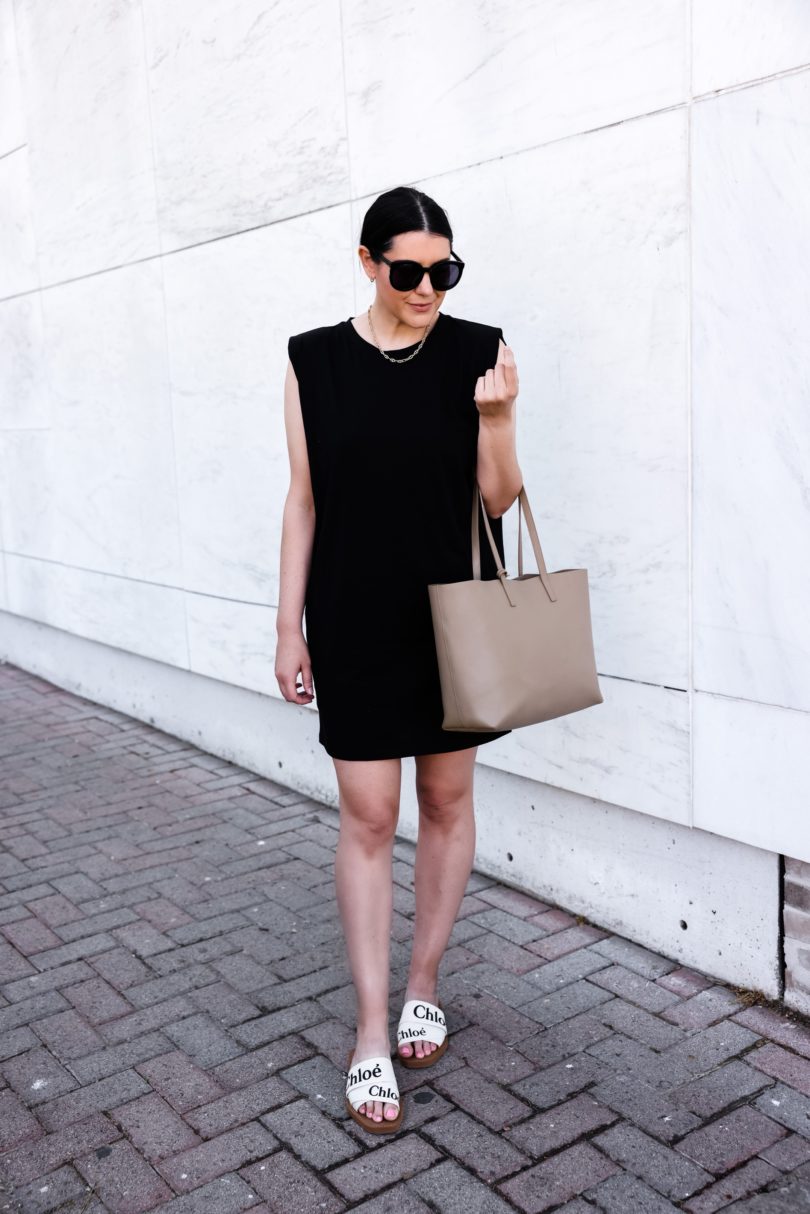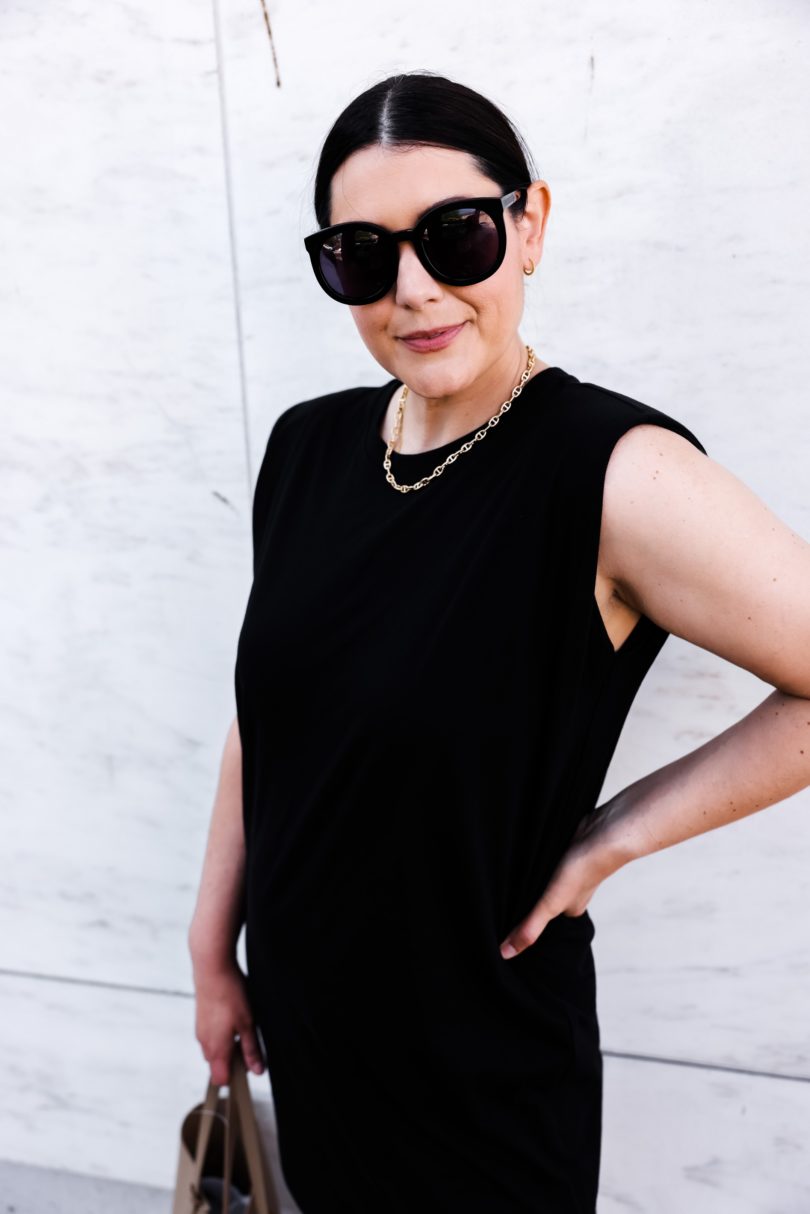 Sometimes I sit down to write and my words just come flowing out of me like lava. And other times, like today, I stare at my screen for 5 minutes, give up, open up another tab in my browser and then I'm gone. I think of something else to look at and before I know I'm 10 tabs in, I've got 3 shopping carts open, I'm taking a quiz and I'm reading a think piece on Medium all at the same time. Meanwhile this post is just sitting here waiting to be published but it can't because… there are no words. Just photos.
[One could argue this blog would be better with just photos. They're not NOT wrong. However, I did just write a whole paragraph about how I have nothing to write about. So that should suffice. Good job, Kendi. You should be a blogger! Make a career out of it! Really go for it.]
I feel like I already know this answer but…how do we feel about the shoulder pads / muscle tank trend right now? Are you just on the fence? I'm all about it, obviously. While it is heavily inspired by the 80s / 90s (help me out with the correct decade if you know!), I do think that it's been updated for 2021. The silhouettes seem to be slimmer and not as dramatic as shoulder pads from the 80s. Just a slight puff, not a full on padded bra cup on your shoulders. I obviously like this trend (as also seen here) and I really like this dress from Loft. I'm a big fan of knit dresses for summer because it gets hot and I don't want to think past one article of clothing. This look feel more updated than the typical pocket tee dress for summer. It's more of a boxy fit up top but it comes in just slightly at the hips for a really flattering silhouette without being tight. You can find this dress from Loft here!