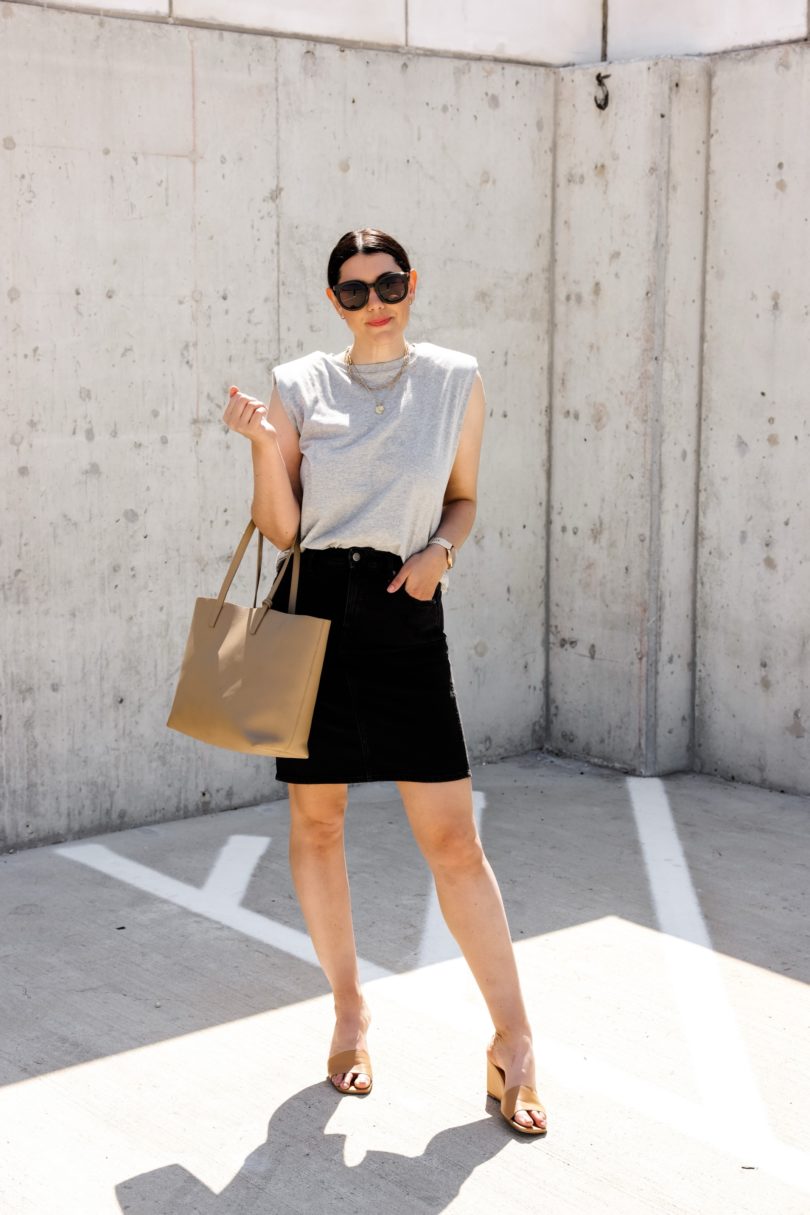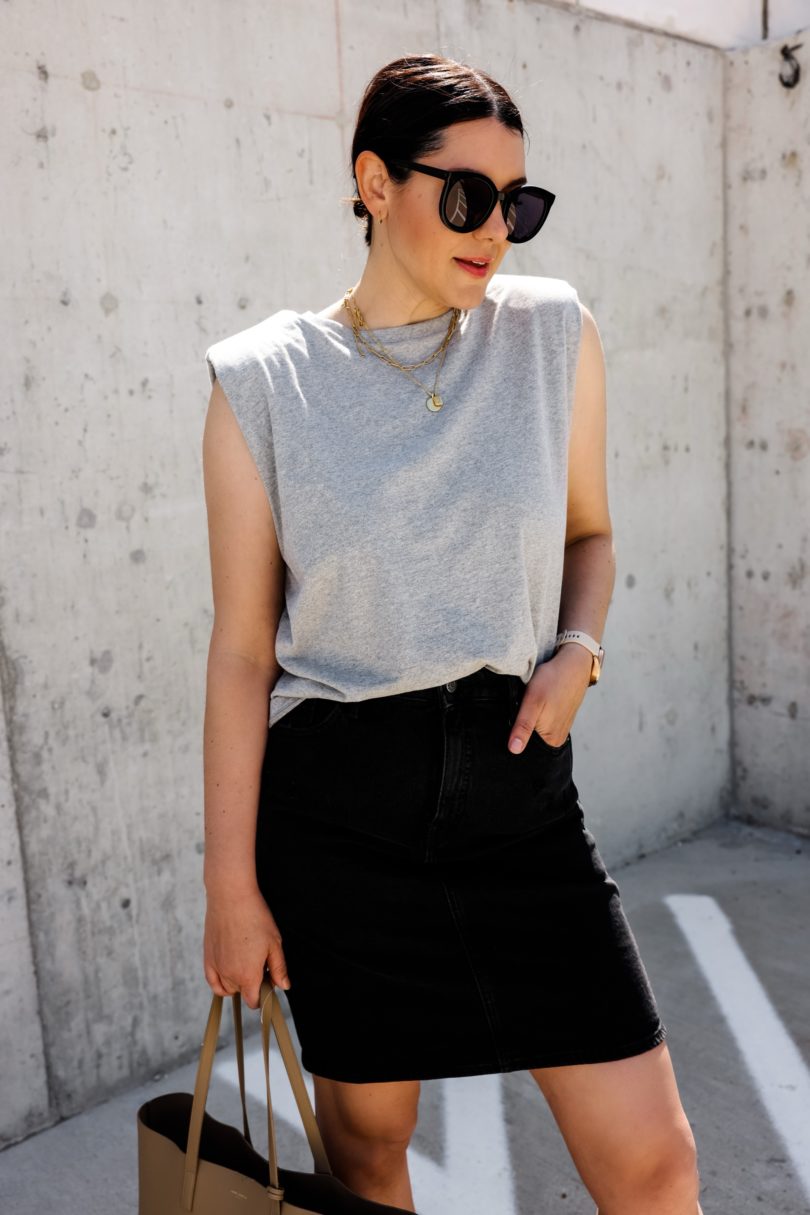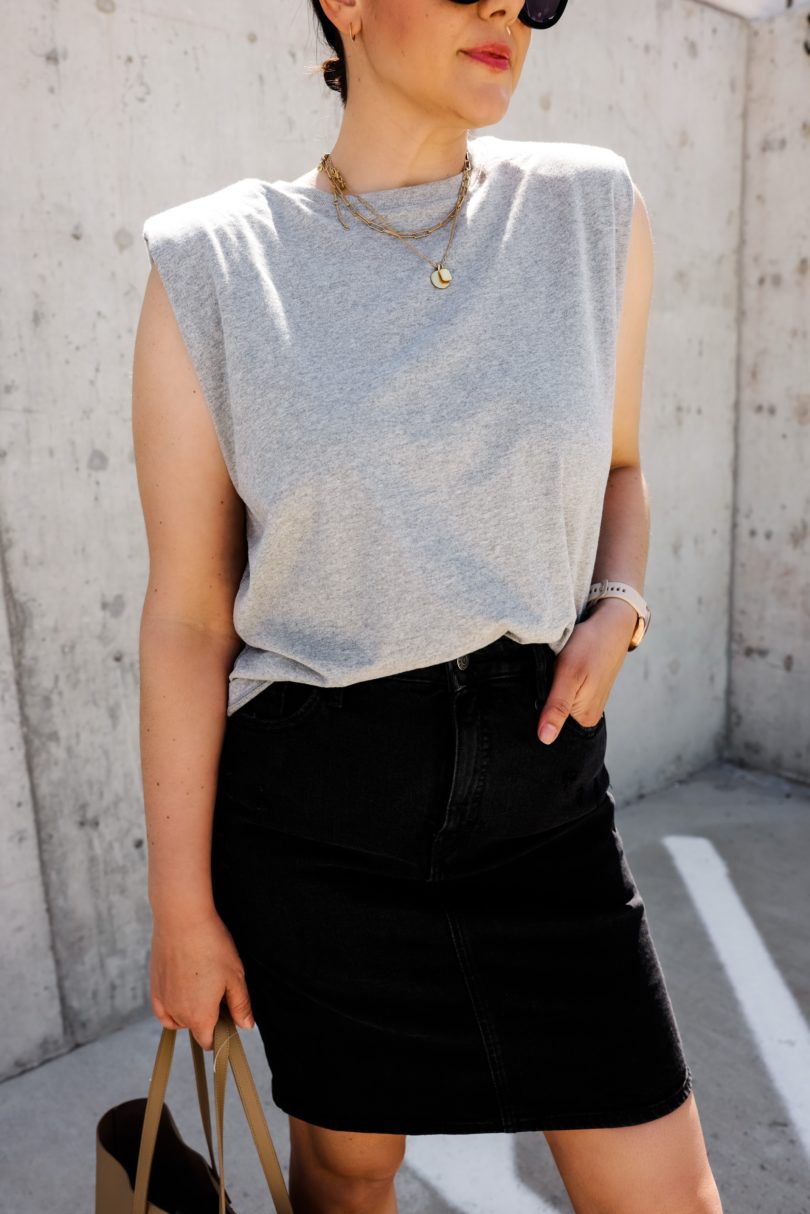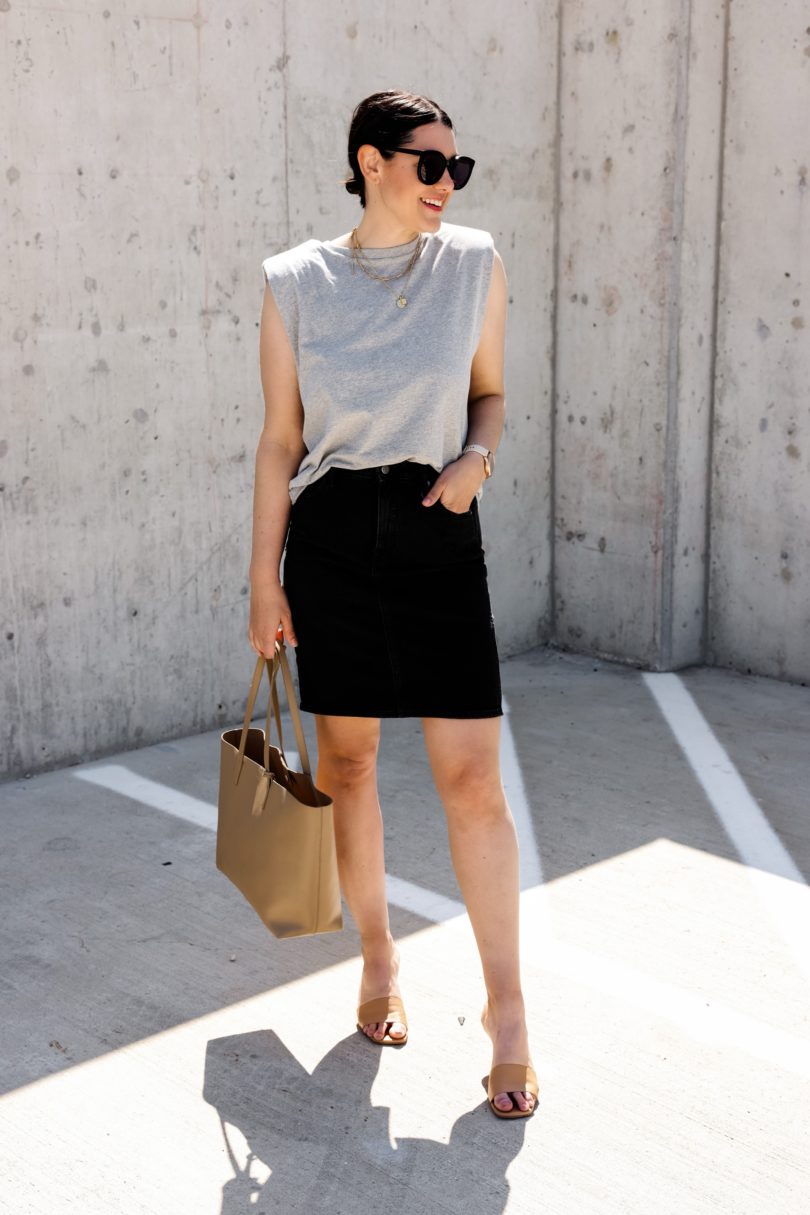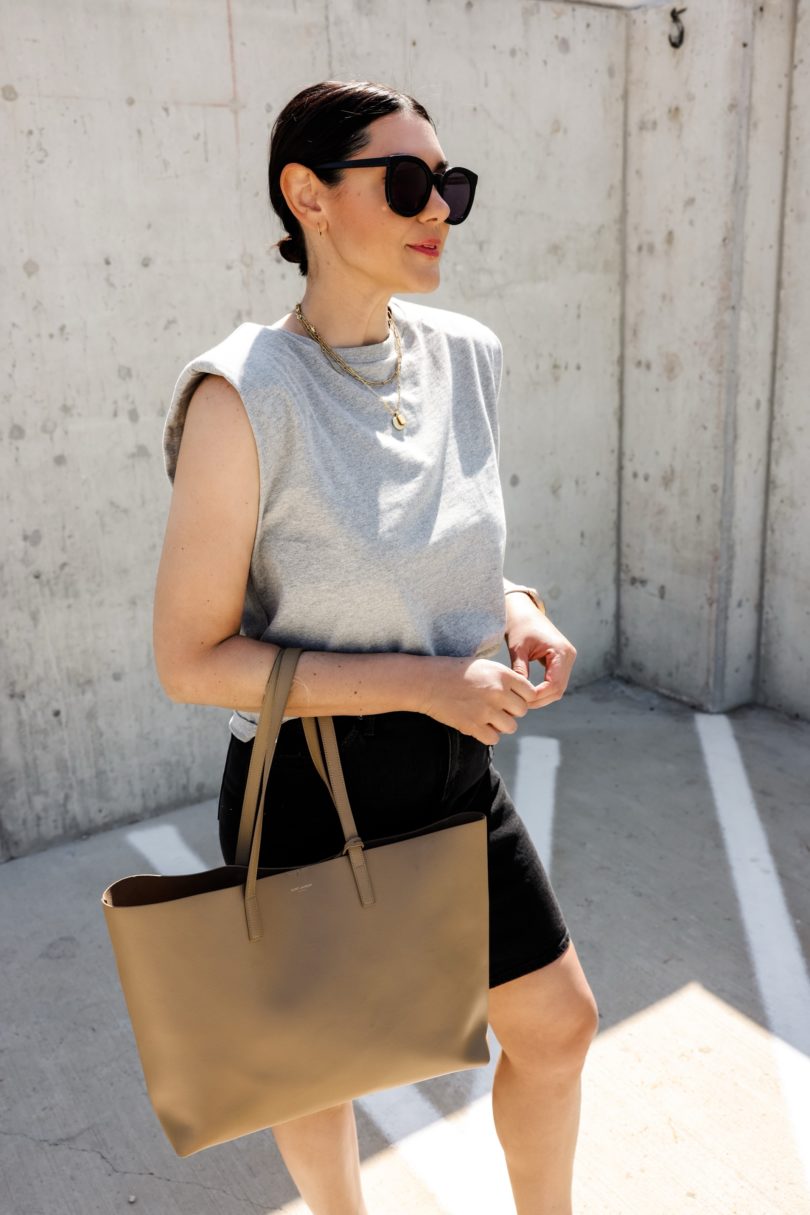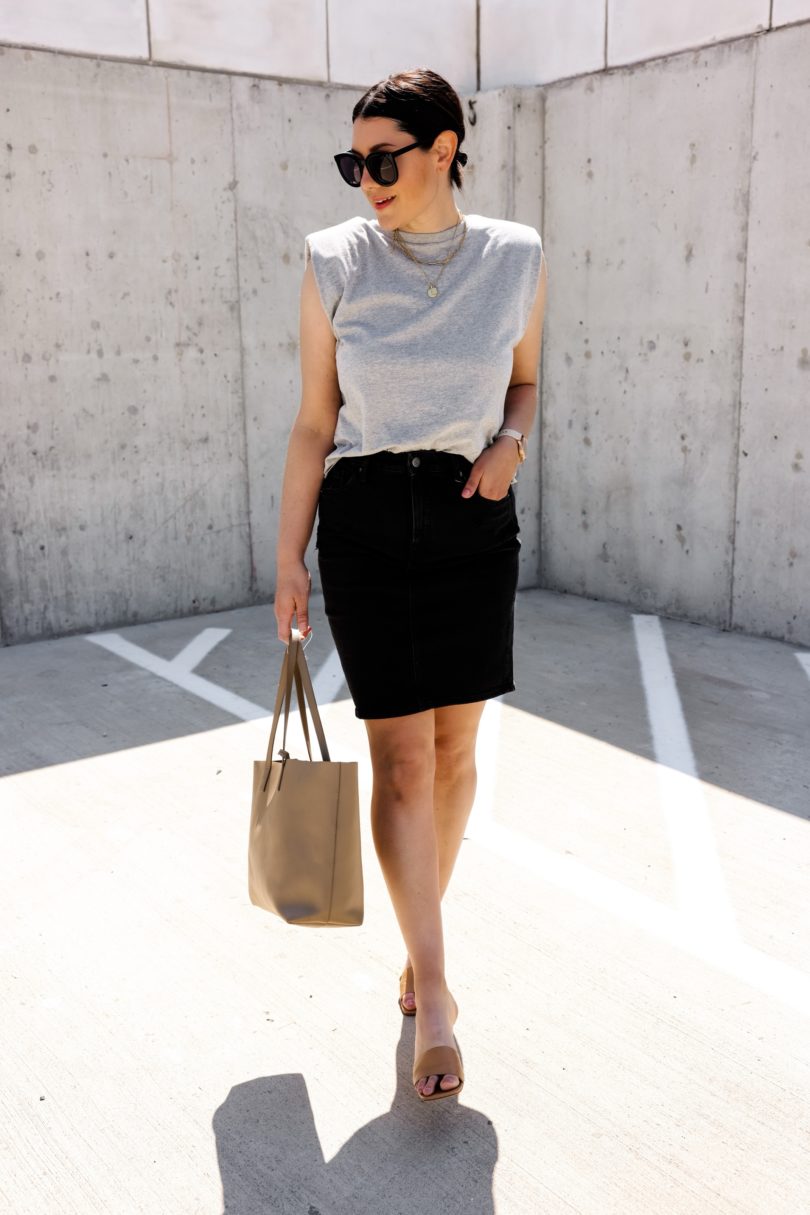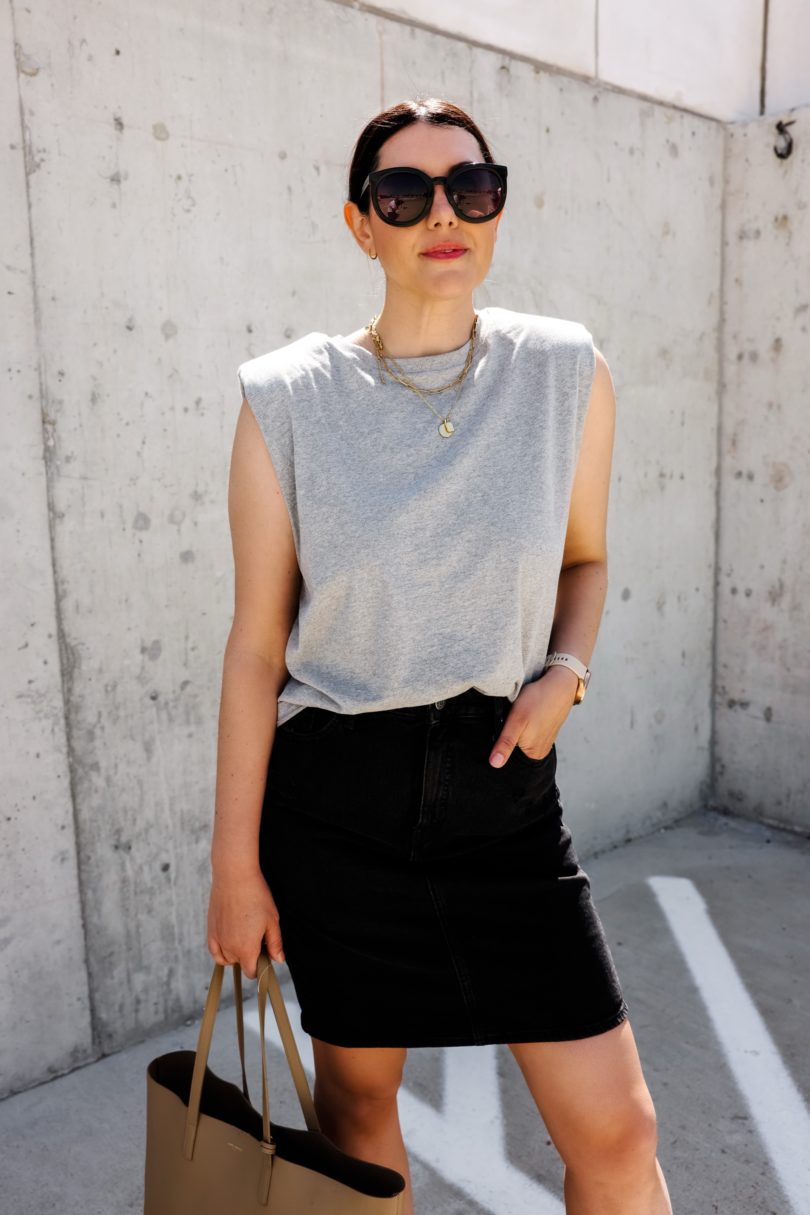 Sometimes my brain blips and I can't think of a title for my post. 11 years of blogging and who knows how many posts later and my brain stops computing in SEO. But I'm going to let you in on a little secret: that's when I name the post after the items in which I am wearing. Hence 'muscle t's + denim skirts', not creative but the plus sign makes it cute.
Bryan's vote is for this outfit. I put it on and he was like 'damn girl, what's your URL? Can I get your screen name?' I have to admit I do feel like a badass in this outfit which is funny because it's a pretty simple ensemble. This skirt is from Old Navy if you can believe. I actually really love the fit (fits like a glove, I'm in the 8!) and the quality is really nice. Find it here! I knew immediately I wanted to pair it with this All Saints tank I picked up on sale from Nordstrom. They just feel like long lost companions. You can find this tank here! (It runs generous but I'm in the medium and like the fit! It's looser under the arms / arm pit area and slightly cropped.)
Let's talk about the muscle tee trend right now. Of course,  this muscle tee look is usually paired with a padded shoulder, which I  personally like but I know it can be polarizing. Do you take it or leave it? I love it because it feels like an elevated way to wear a tank this spring and summer but I'm dying to hear your thoughts!
This one is All Saints(on sale!) but I've found some other options as well!
Muscle Tee Options