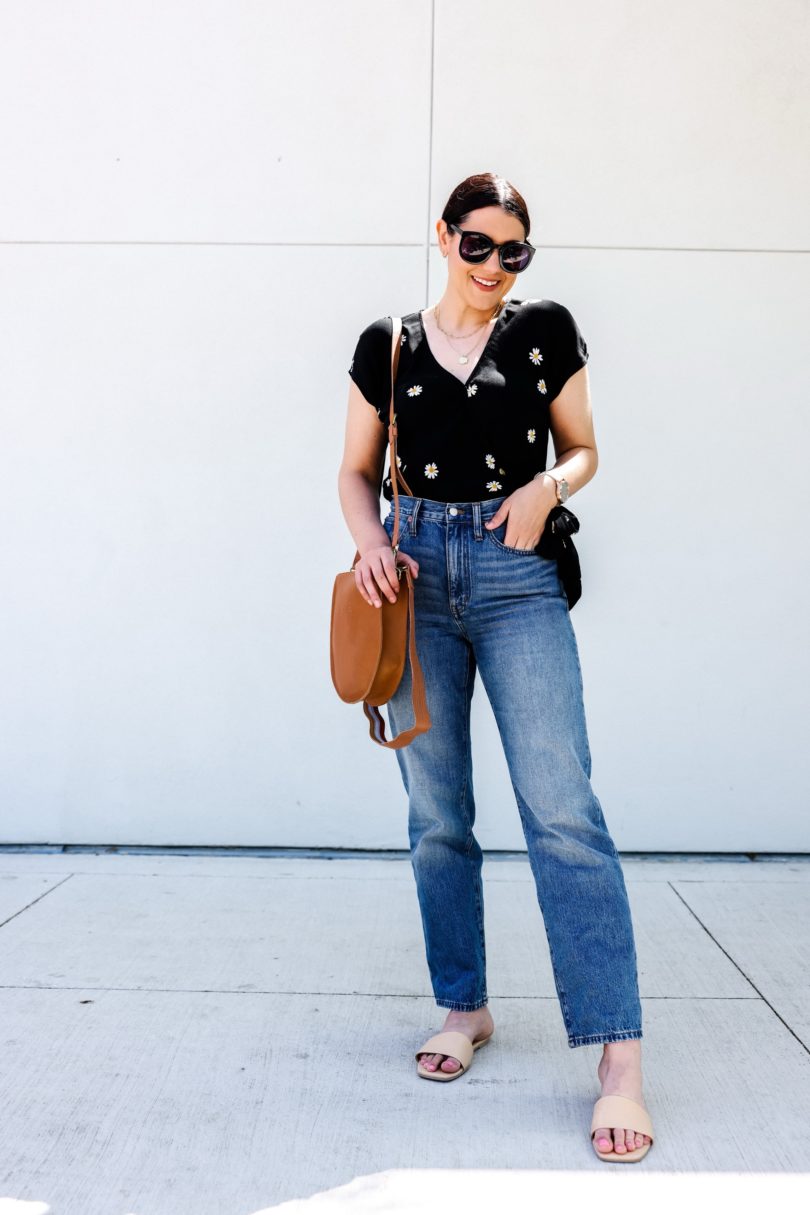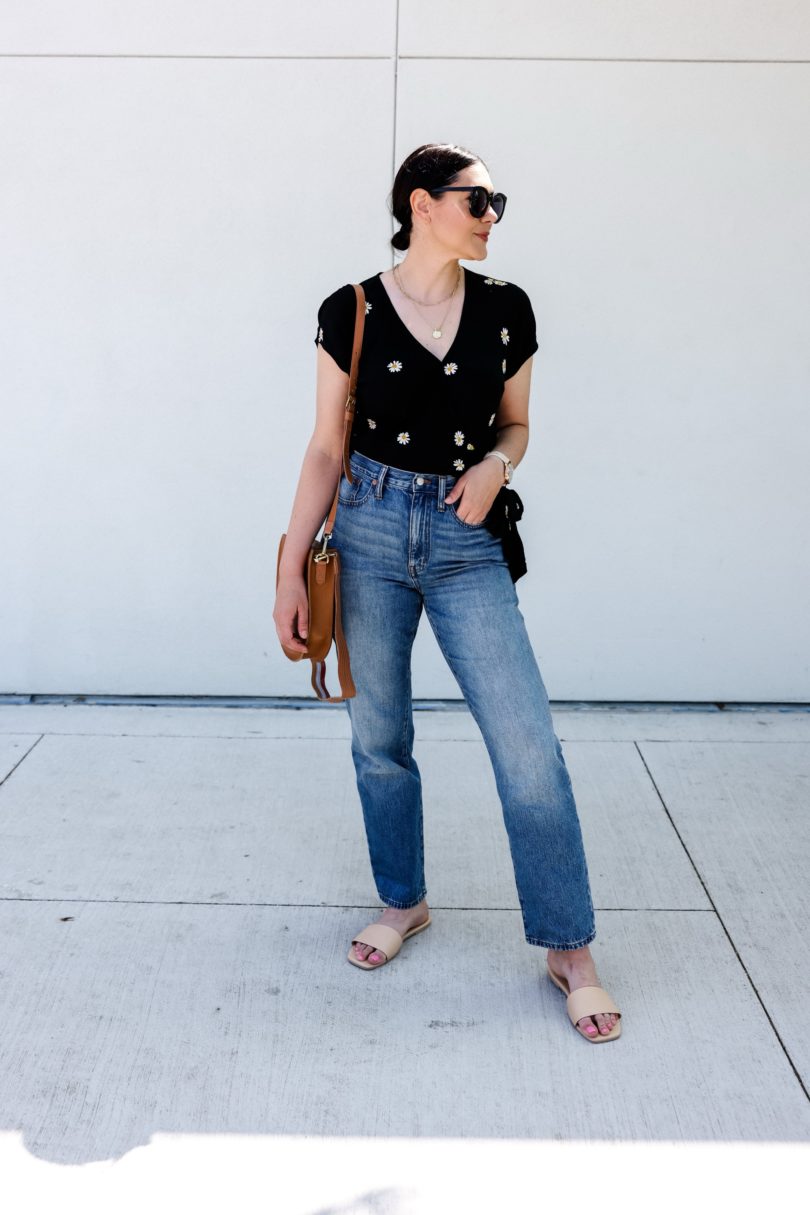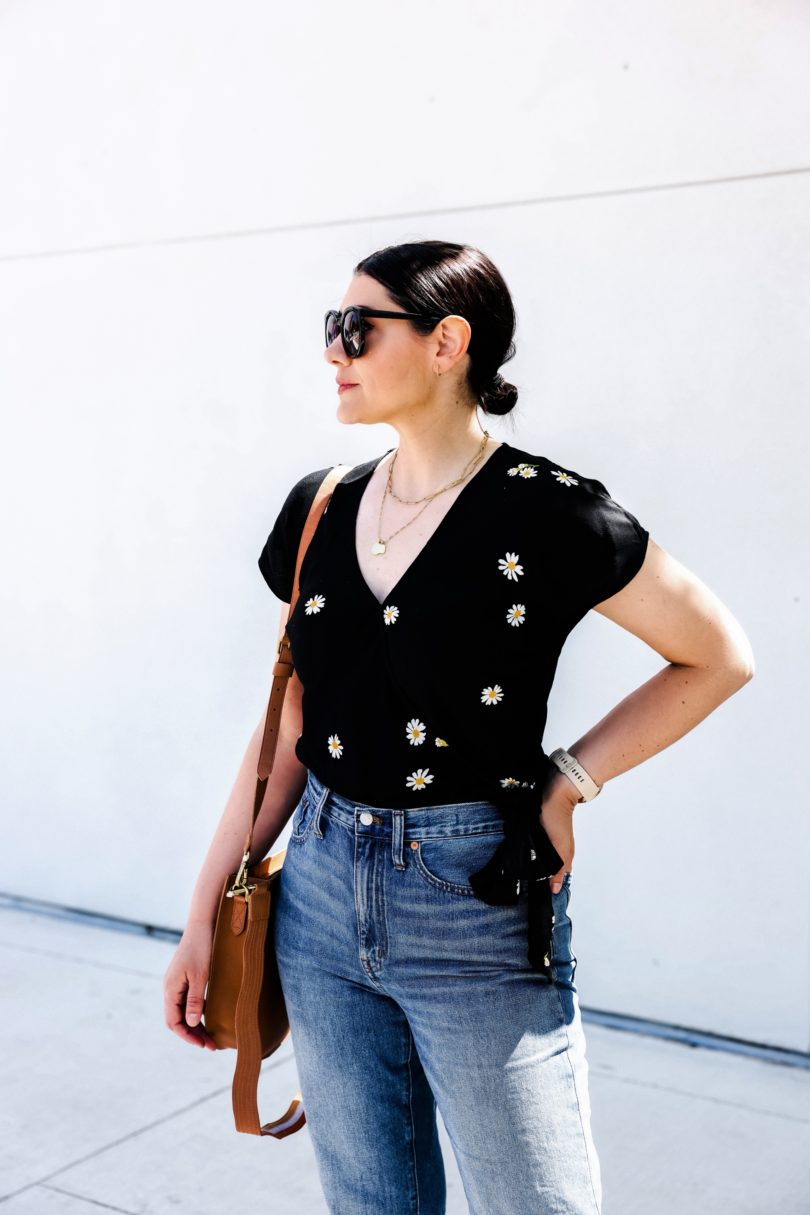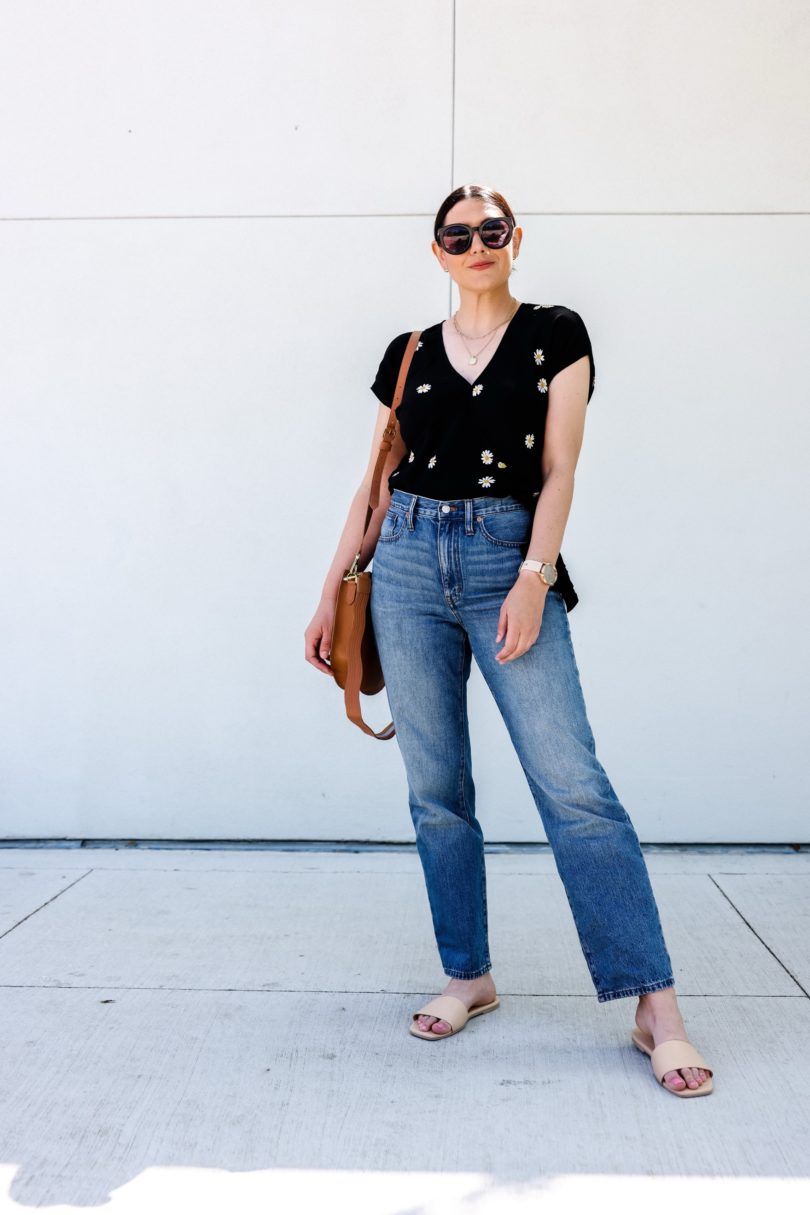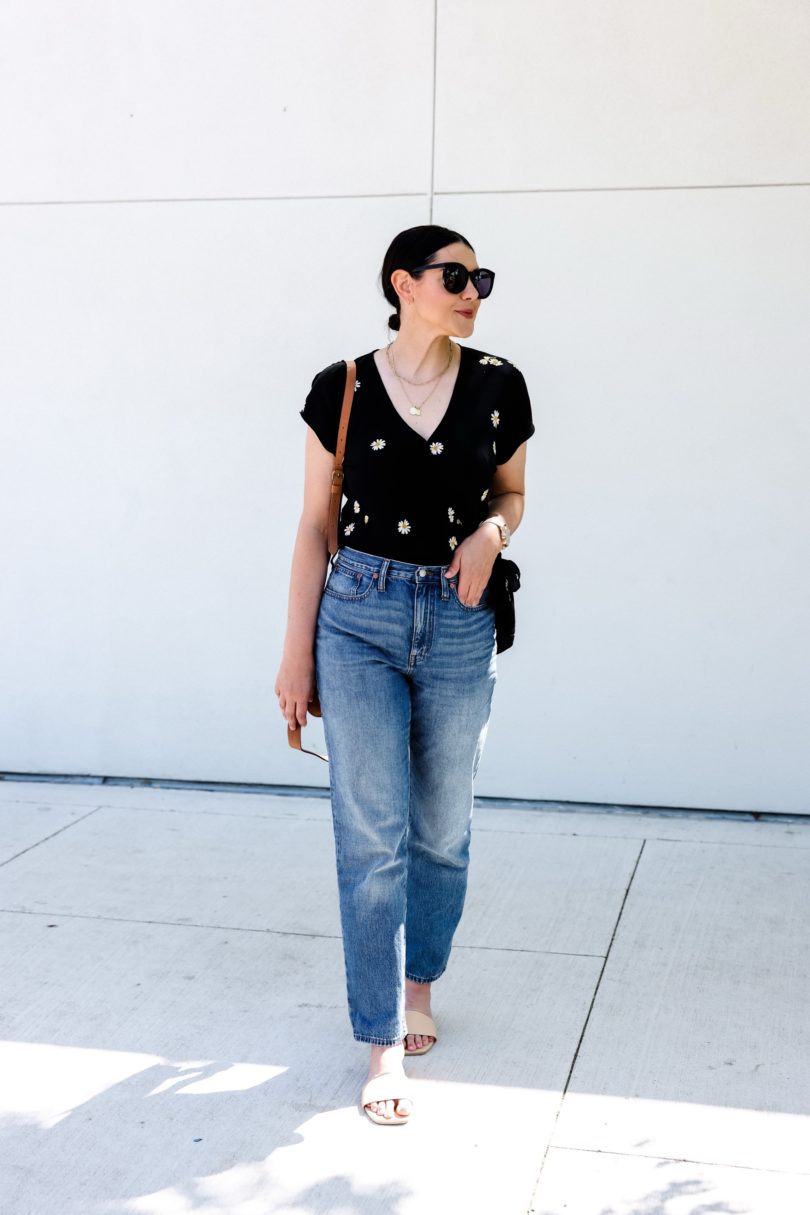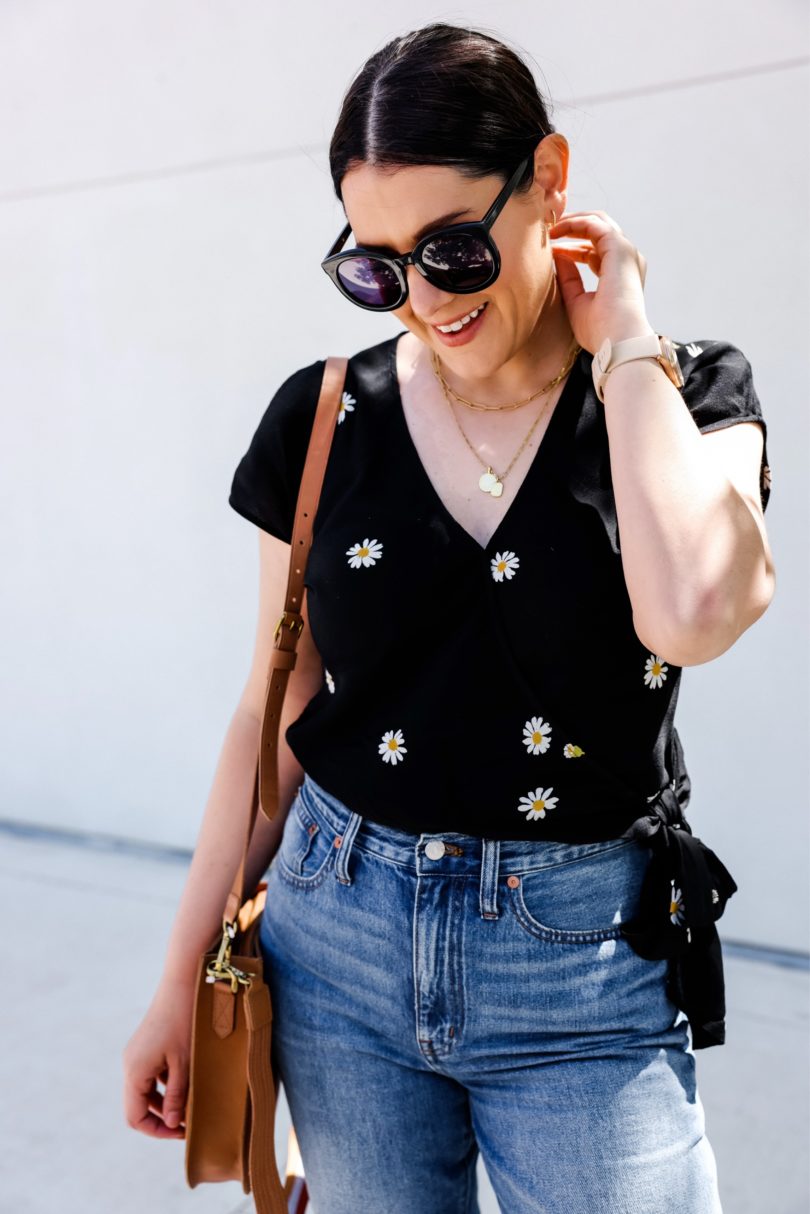 Happy Friday! I thought I'd bring a little Floral Friday to you today. I can't help myself when it comes to a floral print, especially at Madewell. Also I think I may a thing with daisy's this spring. How very 90s of me.
This top was a best seller from my last Madewell try on and I 100% agree. I love a wrap top, I love a floral and I love a good black spring top. It somehow feels light and springy but dark and moody all at once. I can relate. This top fits pretty true to size, I'm in the medium and it's a bit relaxed but overall I'd say true to size with plenty of room for boobs. You can find this top here!
I told you — I'm obsessed with relaxed jeans. These are exactly what I want to wear right now — they are so comfortable and somehow springy, too. I was asked what this relaxed denim trend is going to look like in the fall, with closed toe shoes and I honestly have no idea. But like a true procrastinator, I'm going to push that problem far, far away from me until I have to confront it. See you in October, relaxed jeans + boots problems.
All that to say, you can find these jeans here! I am in the 28, they fit loosely. You can size down if you are in between sizes. Also, this top would be so cute with white jeans, skinny jeans or shorts! You don't have to do relaxed jeans — any denim would work! It's a pretty versatile top for being a print.
Denim Options

PS: love these slides! I love finding an easy slide to absolutely wear out for spring and summer and this is the one. Under $60, leather and a comfortable fit! Find them here. True to size!