This year I've started refreshing a few rooms in our house. Not huge renovations obviously, but things I've been wanting to change for years like installing wood floors in our bedroom, switching up decor pieces, etc. I have to actually turn on my 'home' switch in my brain when decorating my house, because my brain usually just thinks in clothing. But once it's ON, it's hard to turn off. I start seeing inspiration and pieces everywhere. One place I've been extremely surprised to find inspiration at is Amazon. Target home decor is a no-brainer for me (too much of a no-brainer, know what I'm saying?) but Amazon causes a bit of hesitation. I think it's because I can't see it in person and I'm notorious for not measuring items and just imagining them the size I want the item to be. (That's not how it works, as it turns out.) But I took a chance on a few things and LOVE them and the prices. So I wanted to share them below!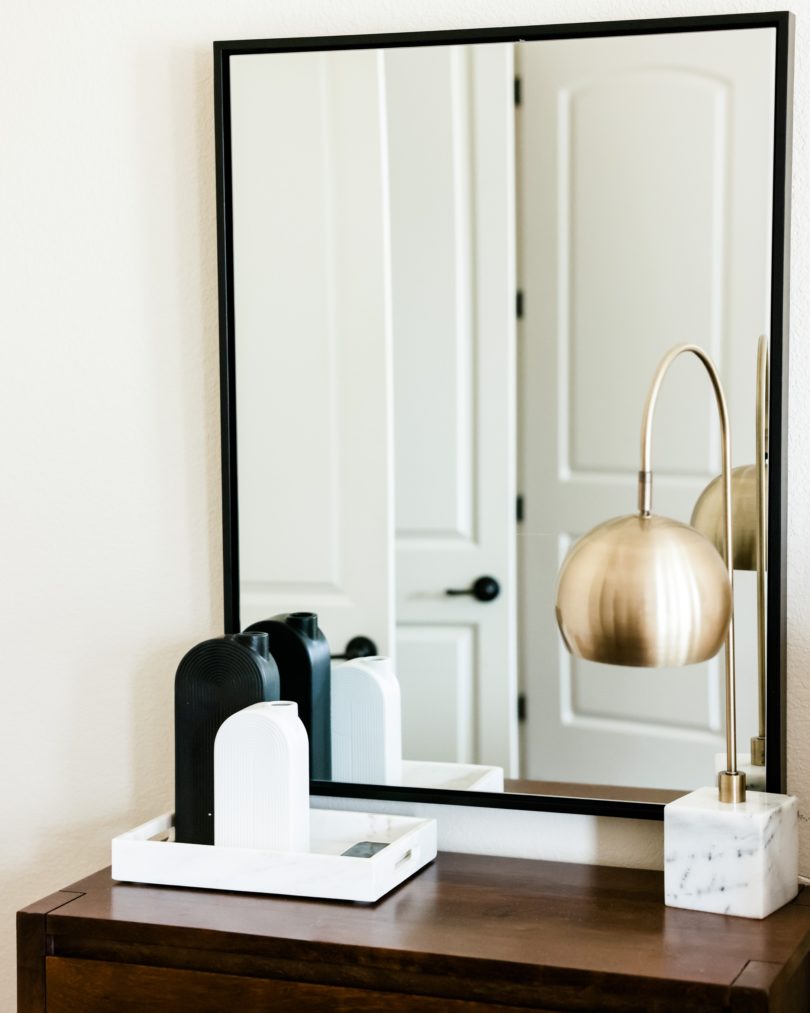 Bedroom furniture is the last thing I want to buy so switching out our side table mirrors seemed like the easiest way to change the vibe in our room. I wanted a more modern look instead of a traditional look and these rectangle black frame mirrors were the exact look I was going for. I found other mirrors at West Elm, Wayfair, etc. and they were all well over $600 for 2. These are under $200 each. High quality, well packaged and fairly easy to hang. (Is anything *that* easy to hang?) Was there a few curse words and accepting that it might be slightly crooked? Absolutely. But overall no one got hurt and that's a success in my book.
They go in and out of stock, so just watch them if they sell out! They're SUCH a good price.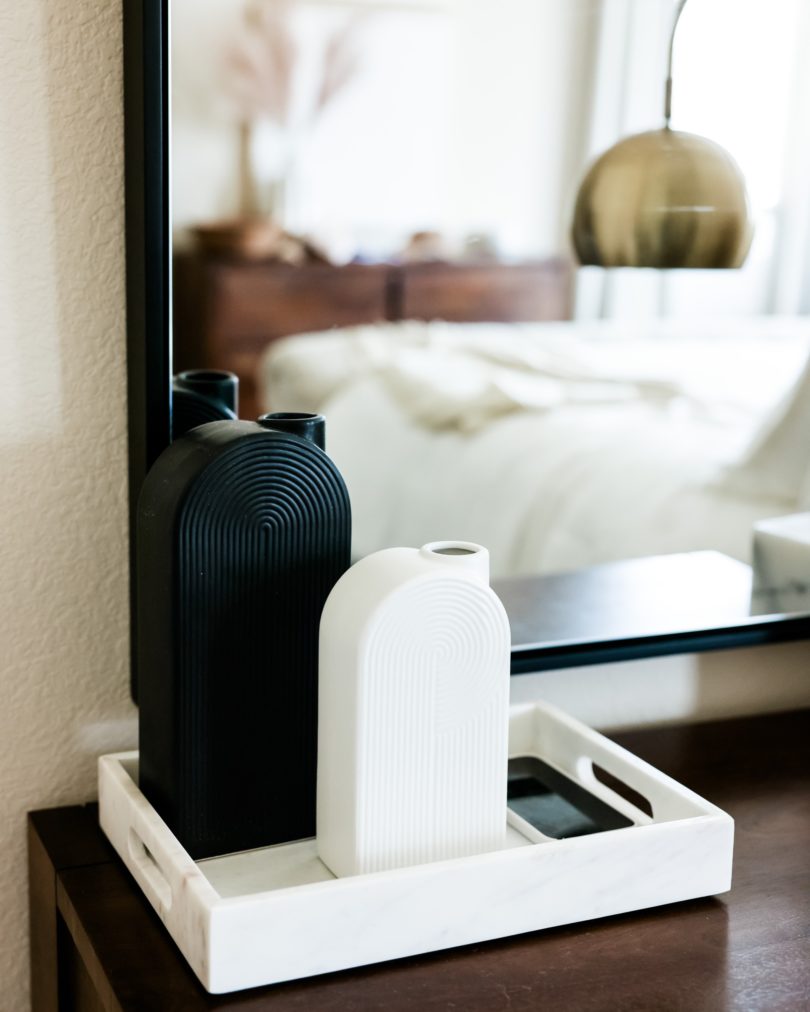 Under $25, this darling duo exceeded my expectations. It was well packaged so nothing was broken and they're the perfect size for a bedside table or bookshelf. You can easily put faux flowers, leaves or pampas grass in them as well. Modern and chic AND under $25.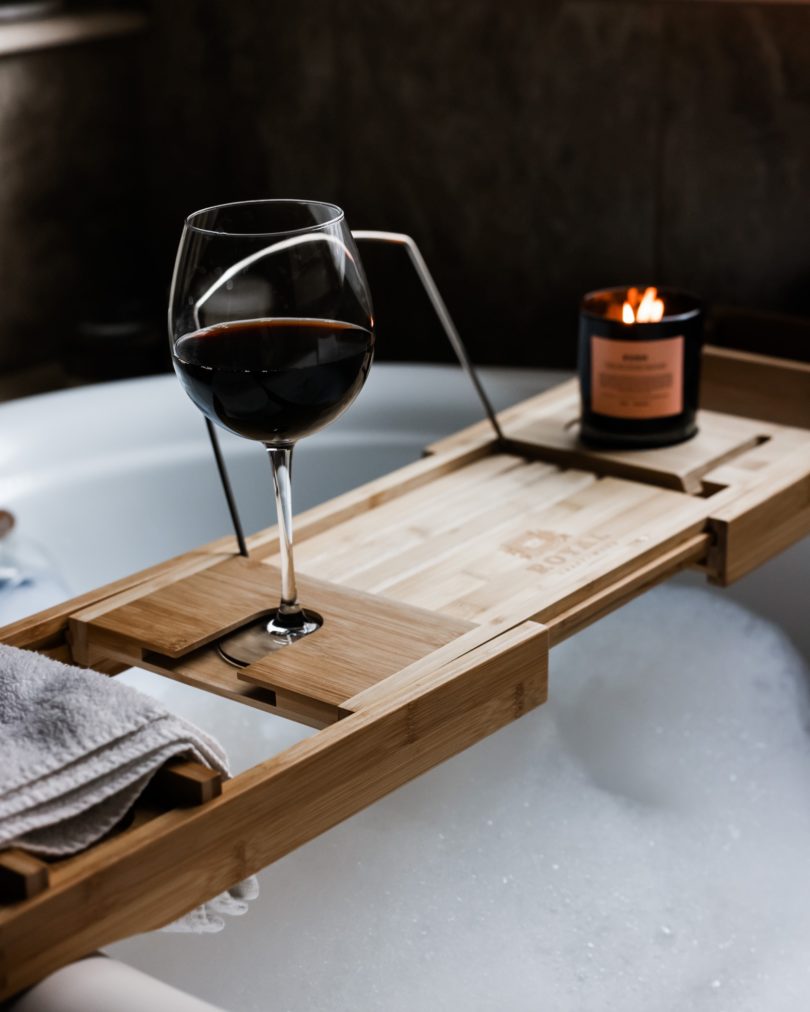 This was actually a Christmas gift from B and boy does he know me well. I love a bath and I was not expecting this tray but I love it. I can put my phone or a book on the tray, a drink, my face masks, soap, etc and everything stays put. (I will say, I don't bathe with a candle that close to me. I'm wayyyyy to clumsy to trust that flame. This setup was just for the photo!) This is a lovely Mother's Day gift (even to yourself) if you are looking for one!
The tray comes in different colors and it's adjustable to different bath widths, as well. Really well constructed! I highly recommend.
Coffee Table Books
I love coffee table books…but I hate buying them. Do you feel me? But I've been wanting some and so I found some pretty well priced ones on Amazon. I love the look and with these, I love their neutral hues and very positive titles. Live Beautiful, This is Home, Monochrome Home. It's my version of live, laugh, love.
Find the books here:
This is Home
Monochrome Home
Live Beautiful
Linen Pillow Covers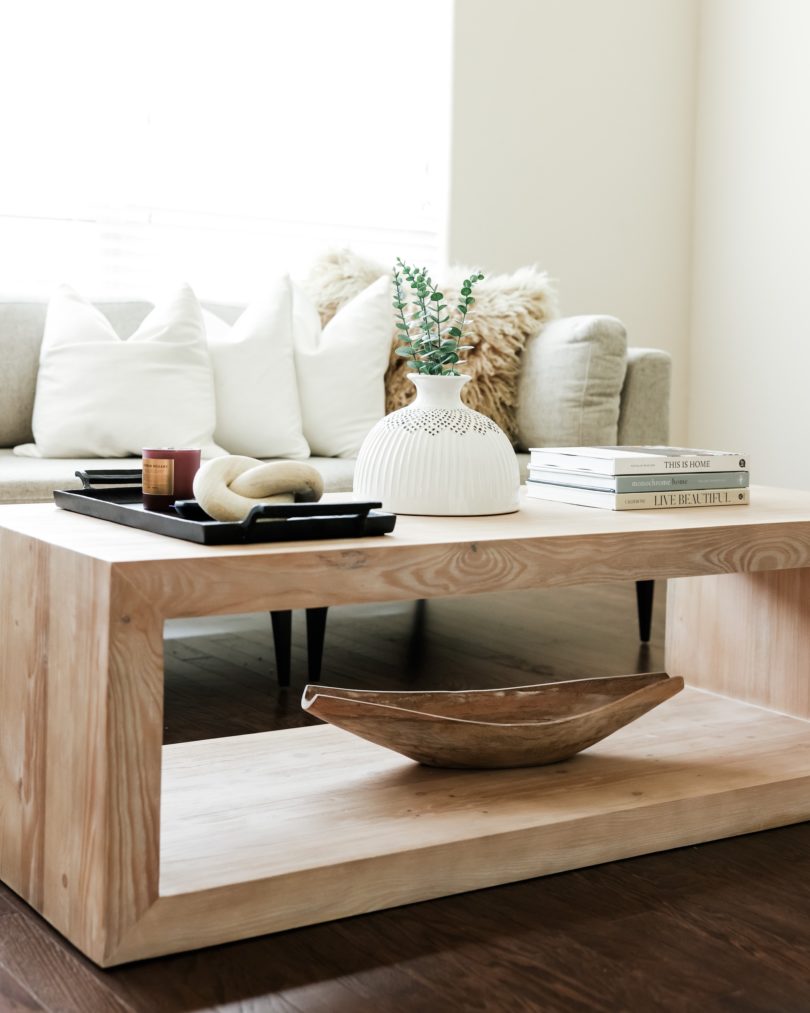 I've bought really nice pillows before and realized it's not worth it for me. I'm a Target and Homegoods kind of gal and I'm good with that. We are rough on pillows so spending more than $20 per pillow ends up feeling like a waste. But then on the other hand, I want them to look nice and feel nice. In other words, I want what I won't pay for. *nervous laugh*
I wanted some neutral, linen or linen like pillows and so I took a nose dive into Amazon. About 45 minutes later I came up for air with these and after reading ALL of the reviews, I hit buy. I had low expectations but they are GOOD. Like if you saw these, you'd think Pottery Barn, no lie. I bought the 'linen' color in the 18×18 size and it's a soft linen hue, just like the photos.
Those are the covers only by the way. I bought these suggested pillow inserts and they're just ok. I'm not shouting from the rooftops about them, but they aren't terrible. Just smaller / not as fluffy as I wanted them to be but not so bad I want to return. I'll link them but you could do better, ya know? Find the pillow inserts here.