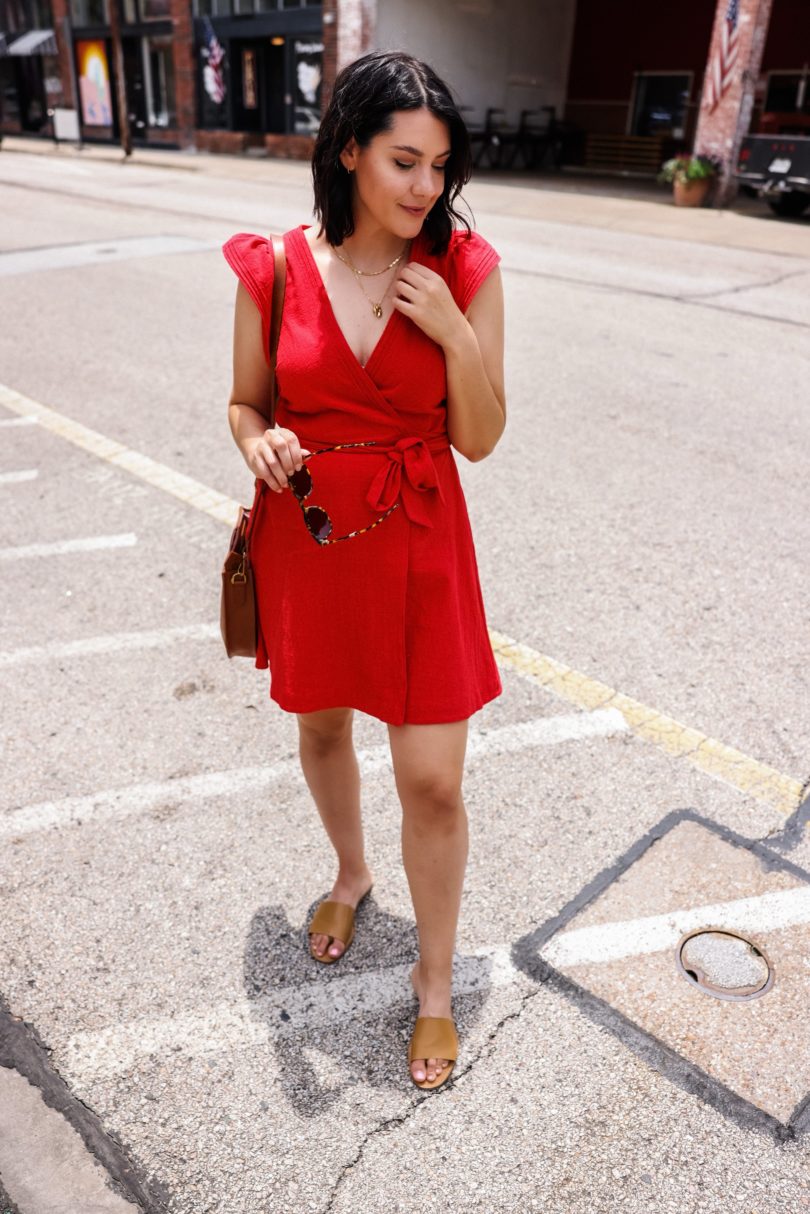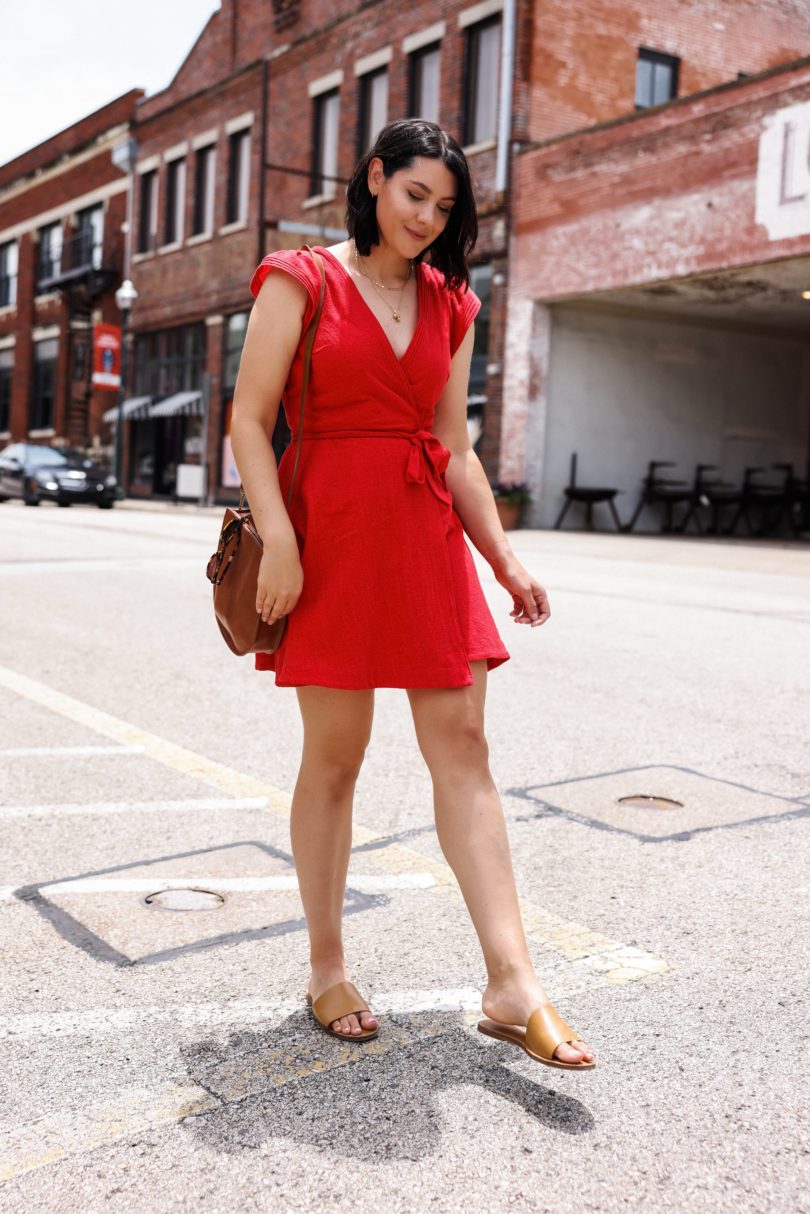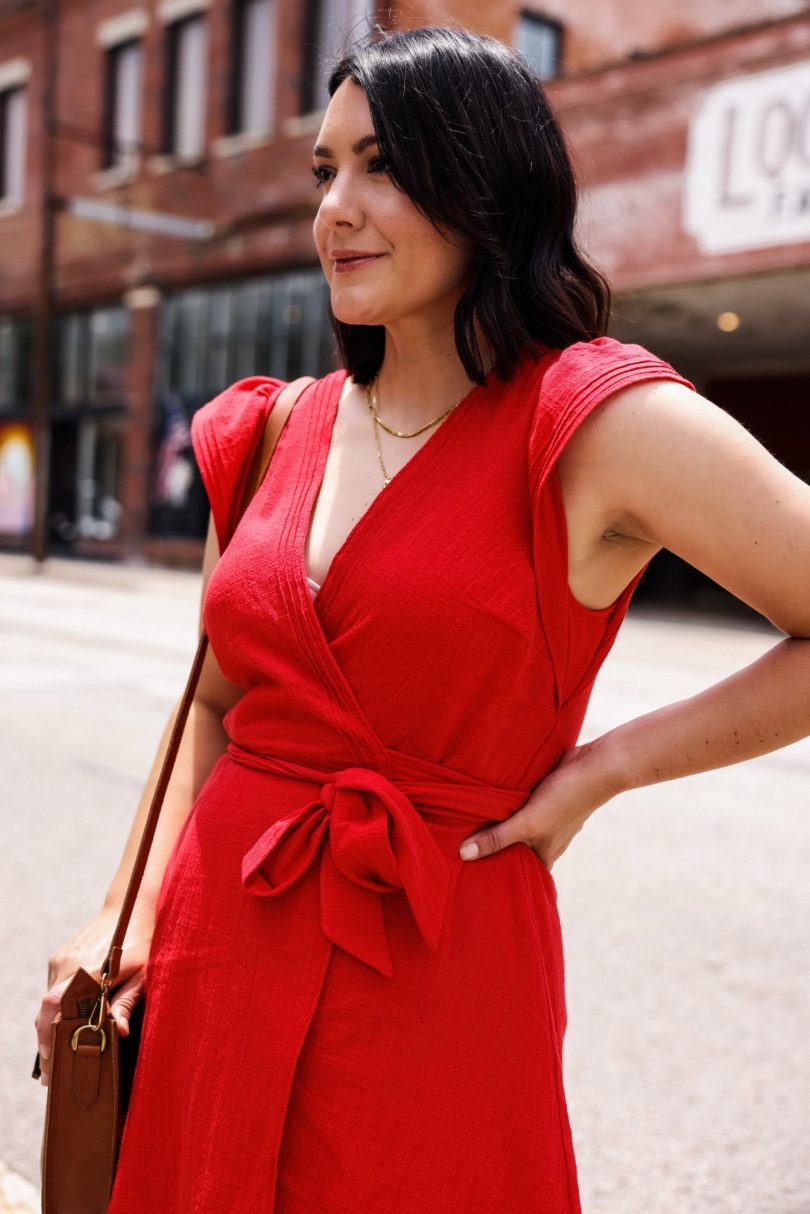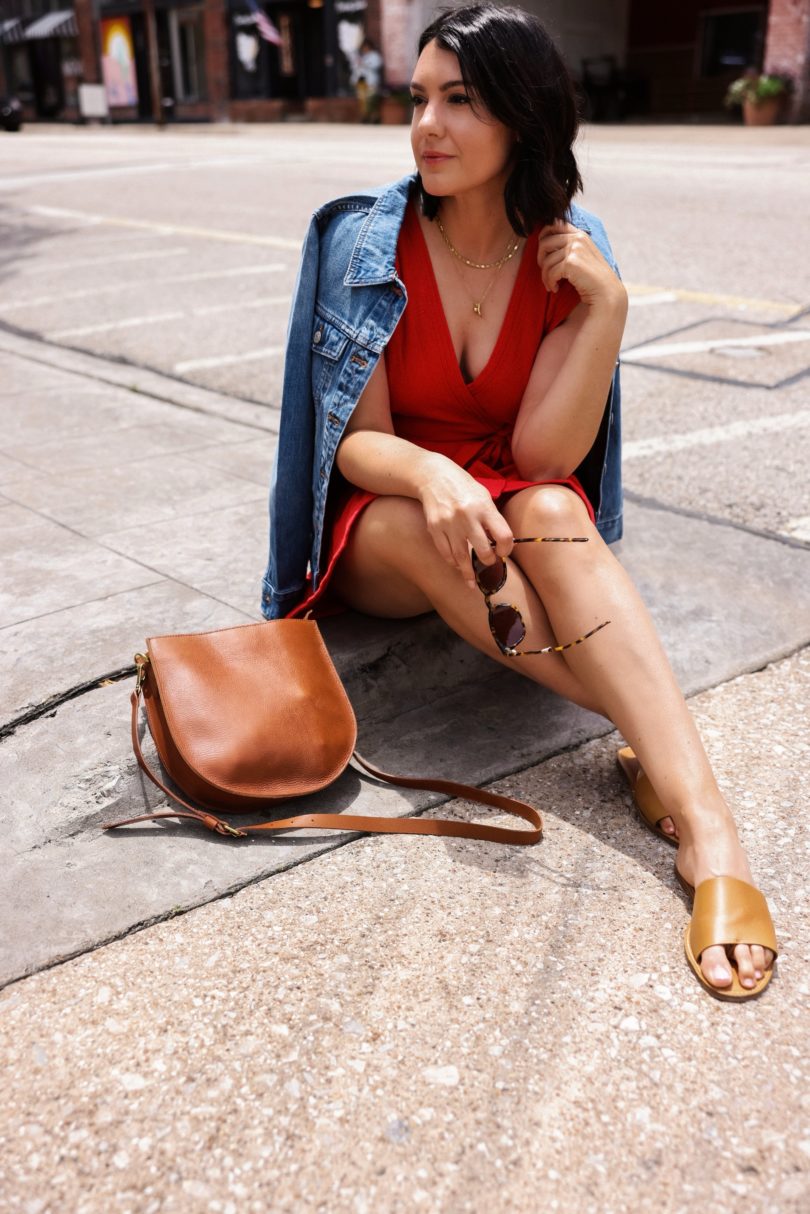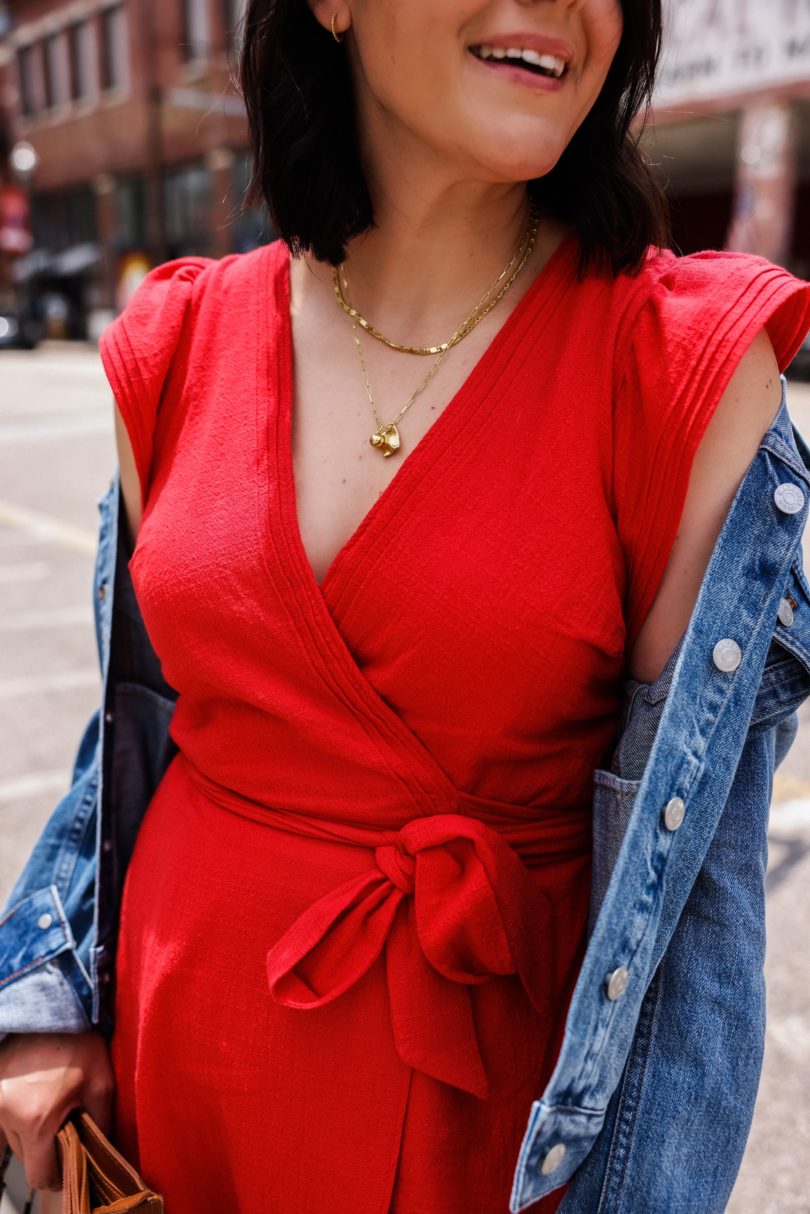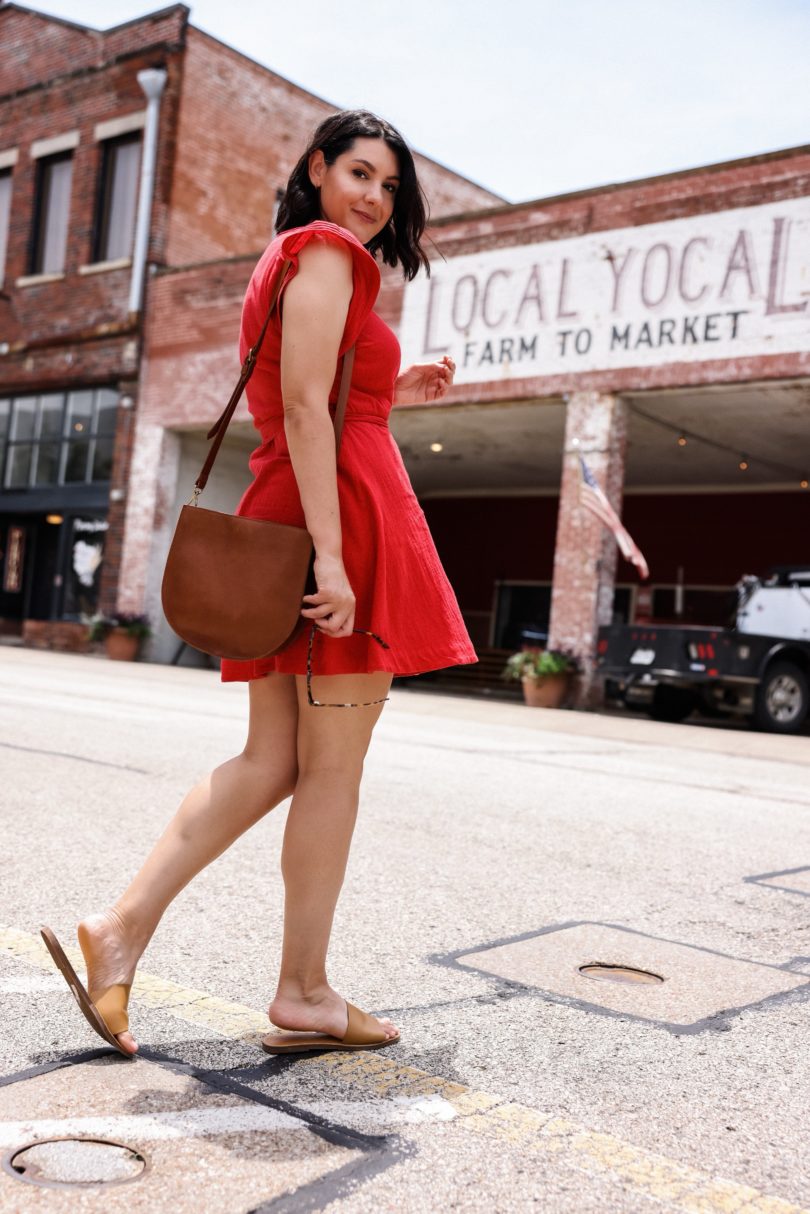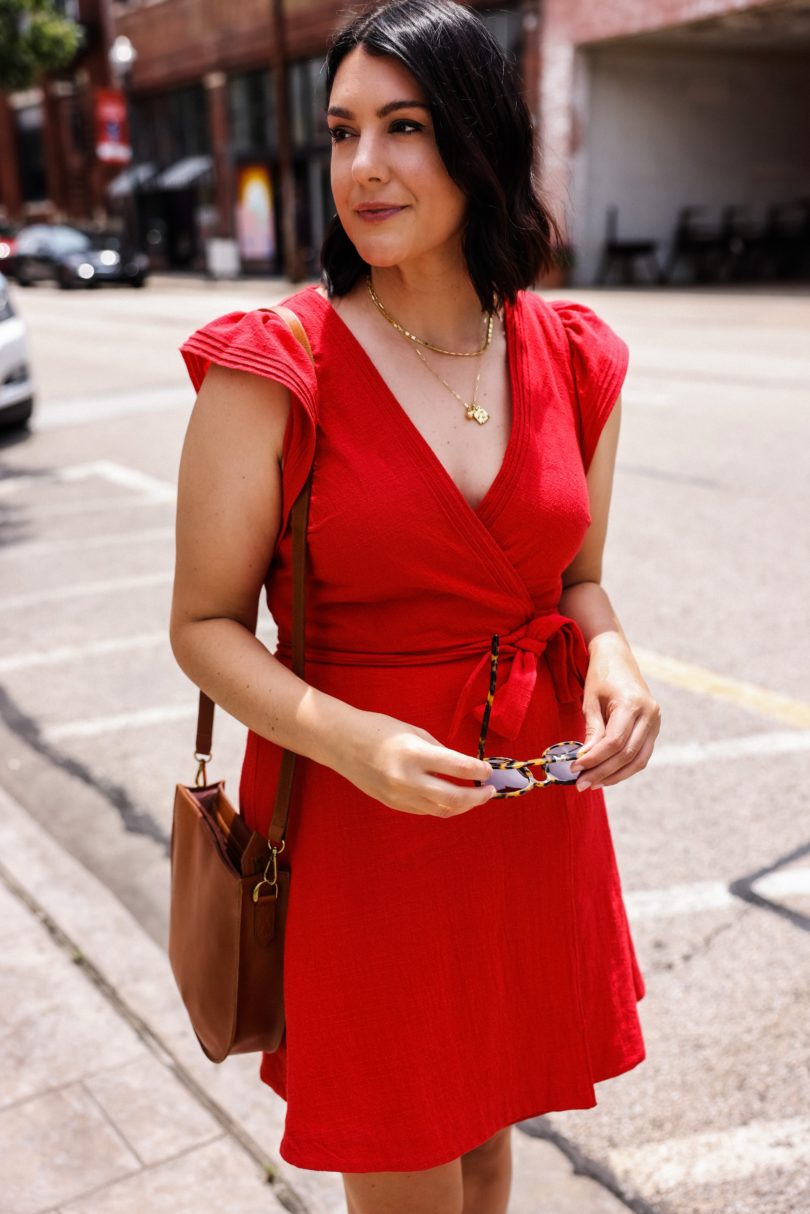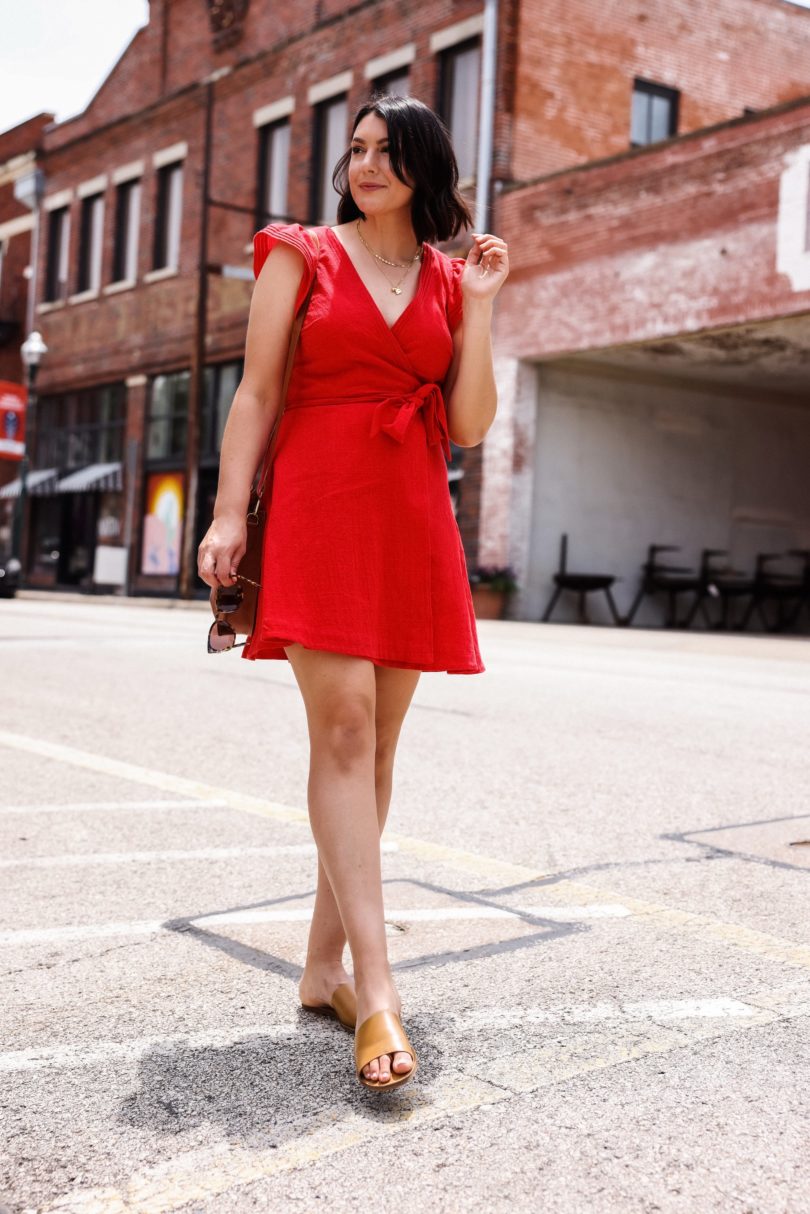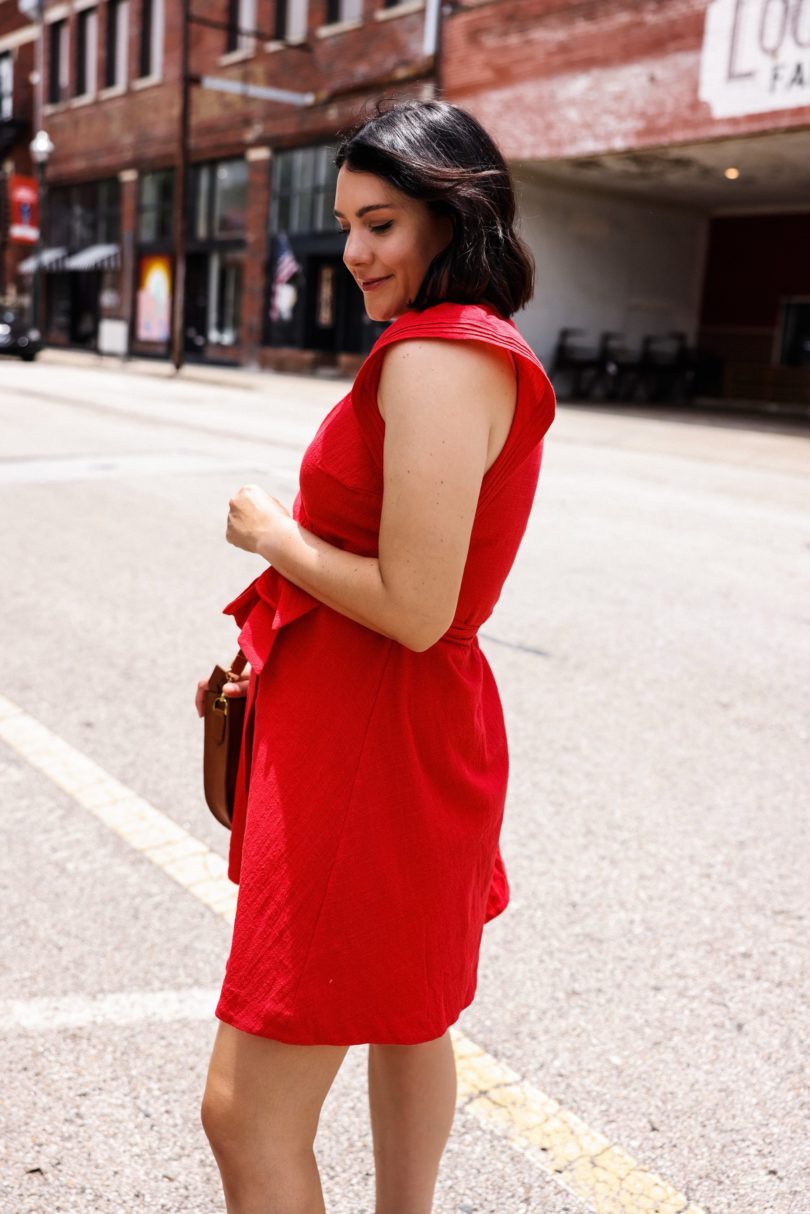 Move over little black dress, a new girl is in town. 
I'm calling it Hot Dress Summer this year because I keep finding all the dresses. So you know what? I'm going to put them all to good use this summer. First one up? This red ruffle number from Madewell. Fun fact: I also have it in white. So that's how you know it's Kendi Approved™️, when I buy it in all the colors. The red just screams summer right? The red is a perfect red that's not too bold or too bright. And even though it's super comfortable and I'm wearing sandals, I feel fancy, ya'll. It has been a minute since I've felt fancy. Goodbye my sweatpants, hello little red dress.
So I am in the medium of the dress and it fits well but a bit generously! It is the most generous in the bust, so that's nice but if you are smaller up top, you could easily size down one. The wrap is a true wrap dress and it's nursing friendly! I would say a medium is perfect for a loose 6 or a TTS 8!
Did you want to see me style the white dress, too? Oh don't you worry, sis. I've packed it for my beach vacation next week. She'll make an appearance soon! You can find the white dress in full sizes here!
Speaking of summer dresses, I've rounded up some of my favorites from Madewell!
Pop of Color

Neutral Vibes

Ocean Blues

Of course, I'd be seriously remiss if I didn't mention these leather slides! I've always been a fan of Madewell's shoes and these sandals are absolutely perfect. Like I know why they're a best seller. I love a slide for summer and these are really comfortable, they don't rub and they fit true to size! Plus they're a nice, neutral color that goes with everything. You can find them in three different leather options here! Such a good sandal for under $60.
PS: If you follow me on the LikeToKnow.it app, Madewell is having a sale via the app this weekend! Save $25 on orders over $125, which is this dress + sandals…just saying. 😉 Find me on the app here!
*This post is sponsored by Madewell! Thank you for supporting the brand that supports this blog!