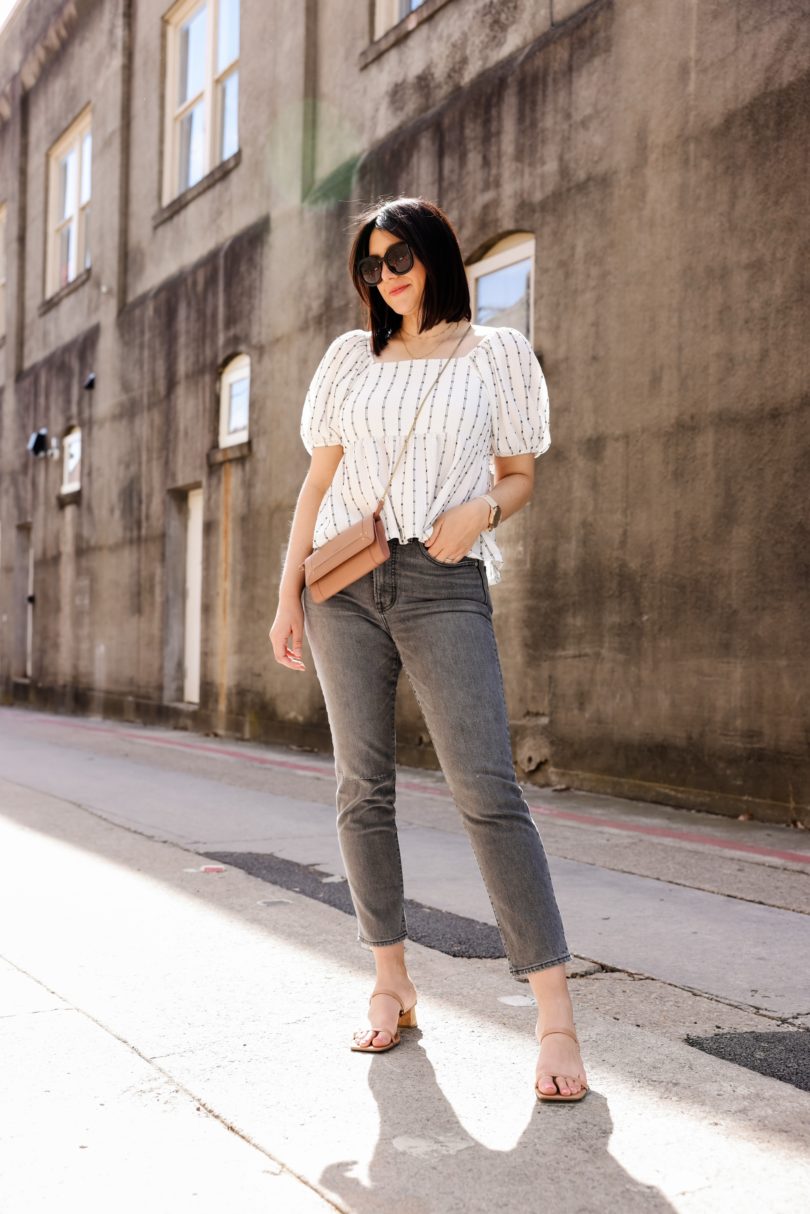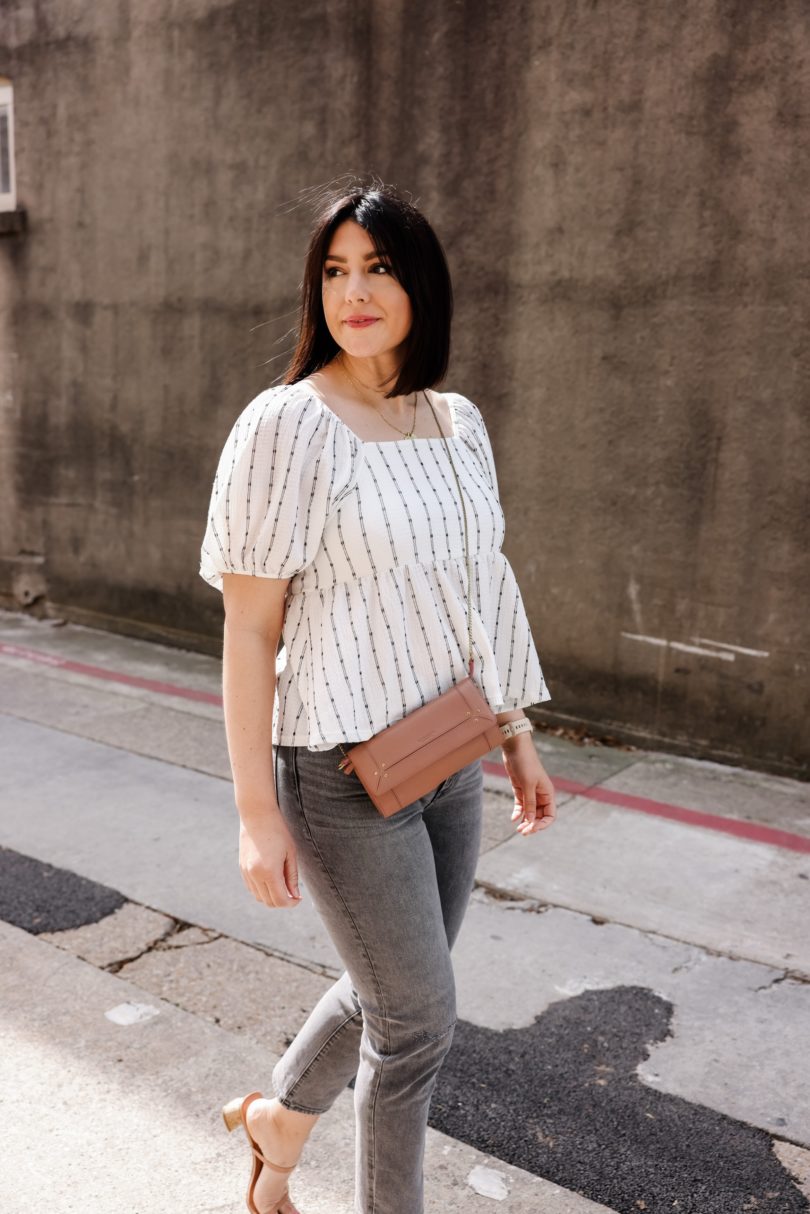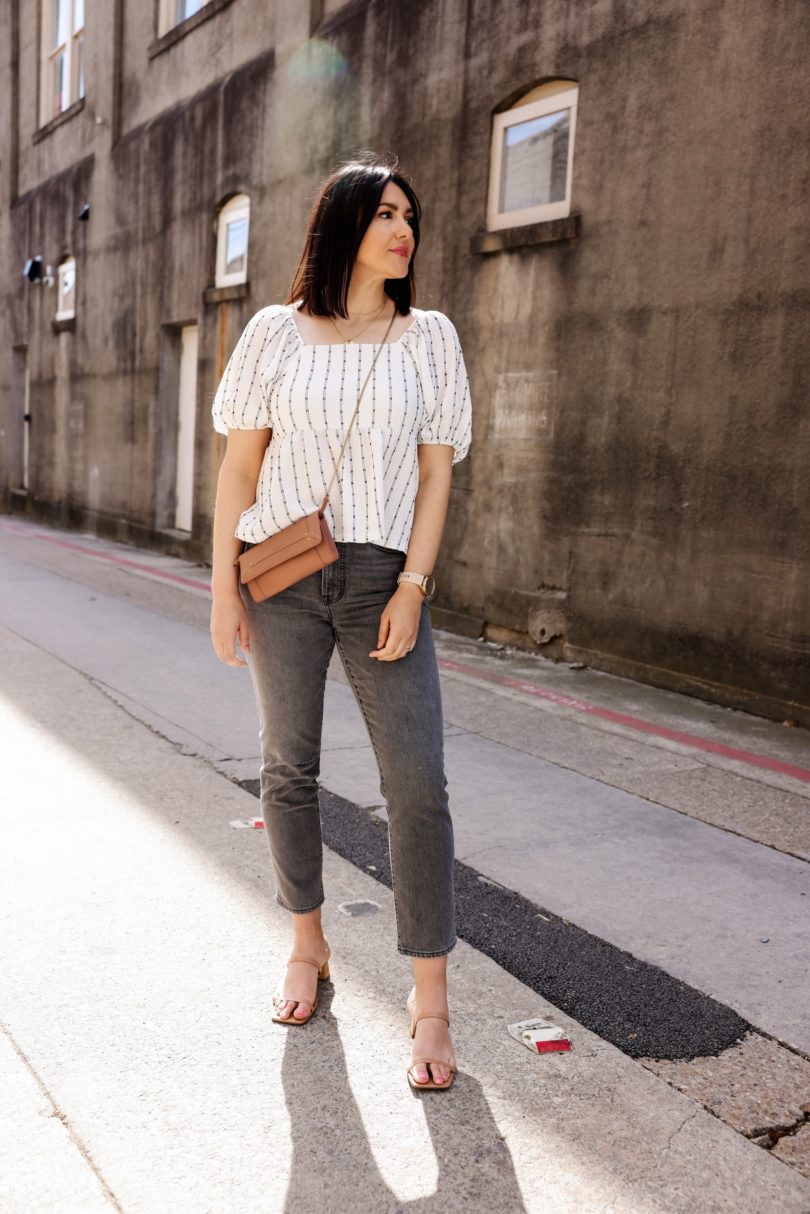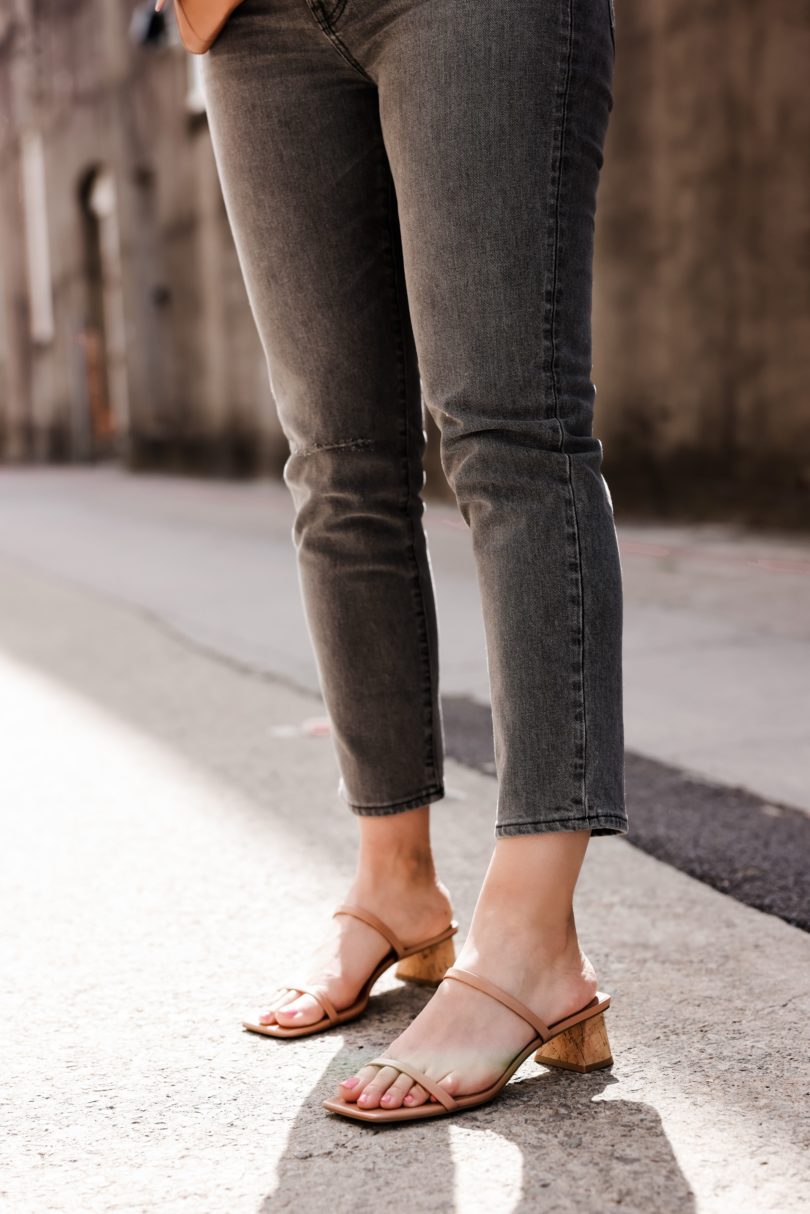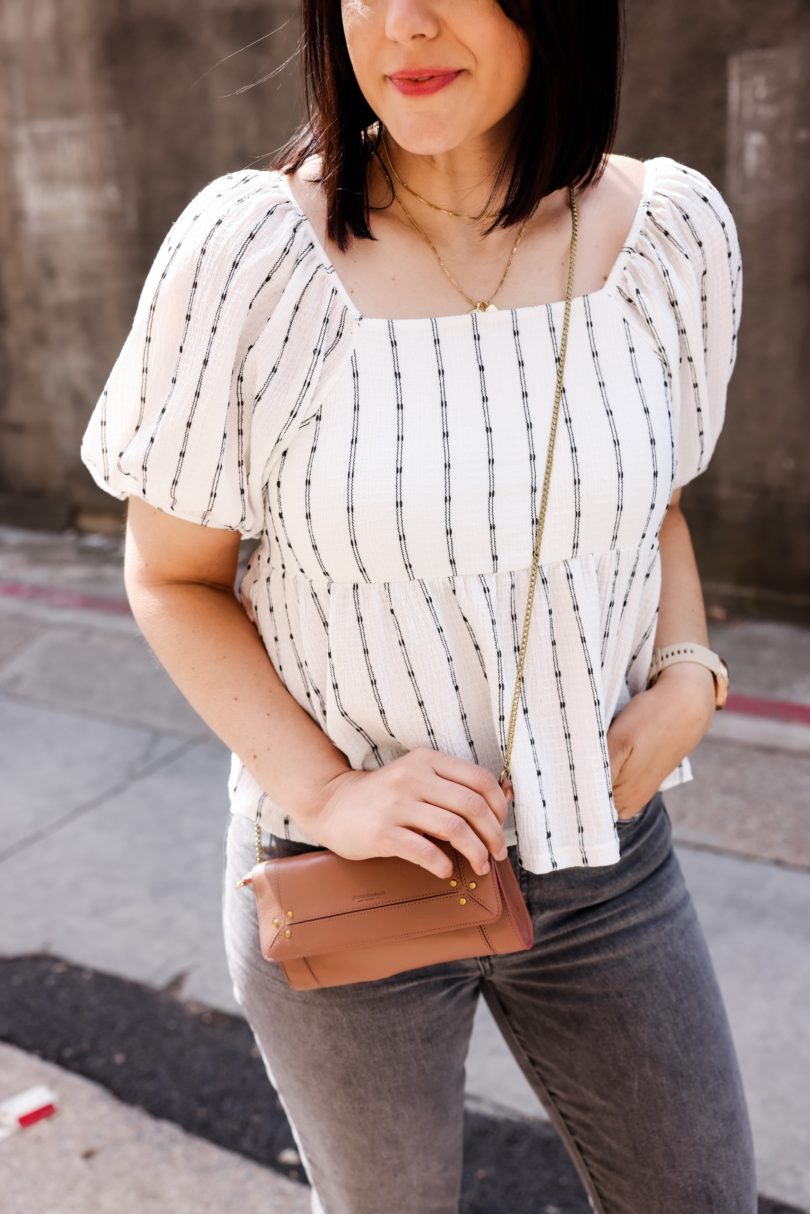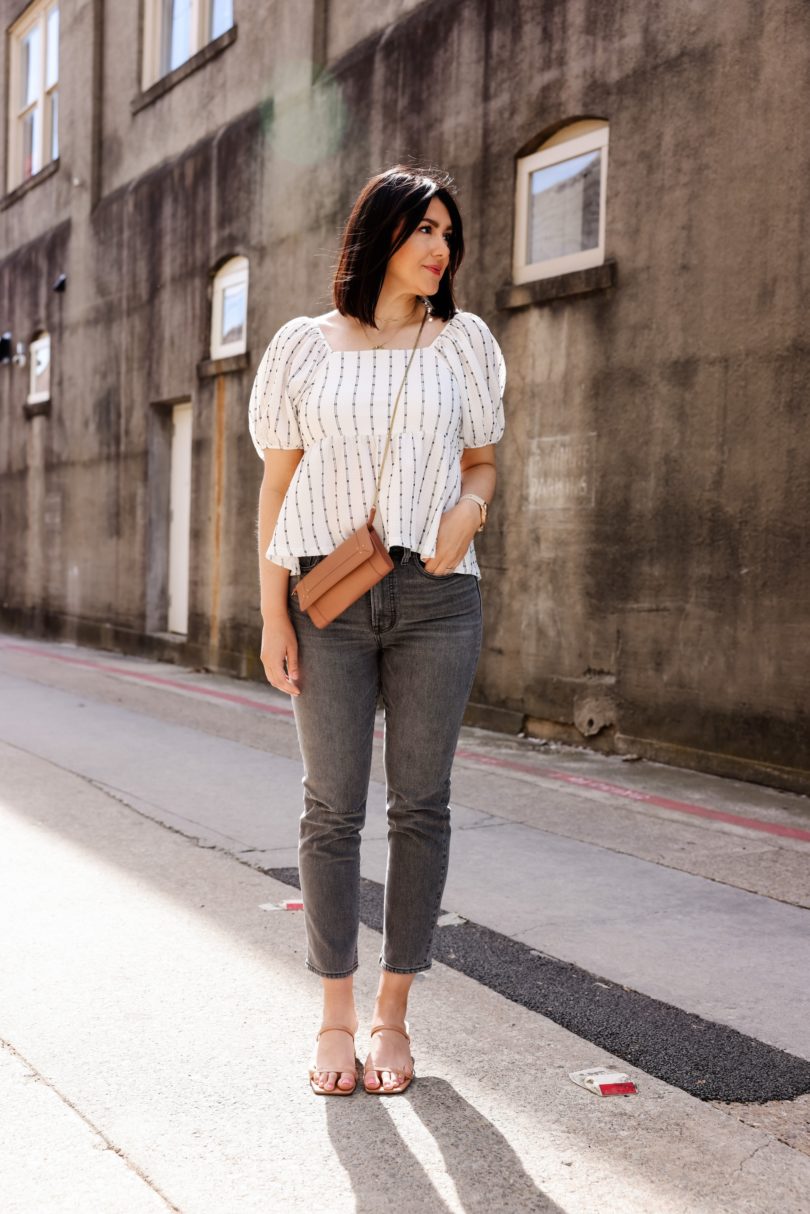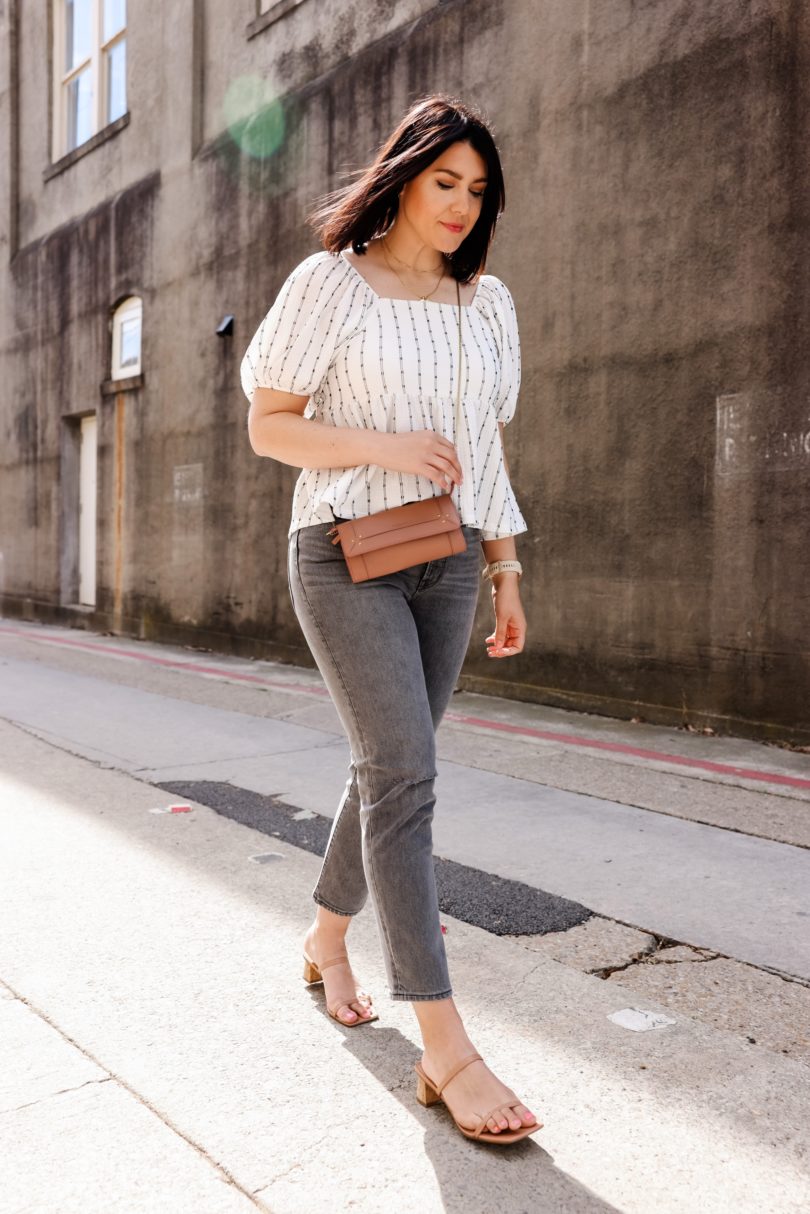 In my 11 years of blogging, I am finally on a content schedule. It took me a decade to get my shit together but I did it you guys. I've got scheduled posts, I'm one week ahead with content. Can you even believe this? So if a post doesn't go live between 9-11 am that just means I didn't schedule it right. Which has happened a few times. You can lead a horse to auto-post, but you can't make her look at a calendar correctly. All that to say, I didn't mean to wait so long to share this outfit. I actually forgot about it which is weird because this is such a cute outfit. BUT my procrastination is your gain! That's right — my top and my jeans are on sale. I waited so long it went on sale. Now that I think about it, I should do this more often shouldn't I? 😉
I am in the medium of the top…it's kind of one of those free size tops. The arms are slightly more fitted but otherwise it's a loose boxy fit. I could easily size down to a small, but the medium is fine too. It just depends on the fit you want. Size down if you want a more tailored look or if you have a shorter torso. Stay true to size if you want, well, true to size. Find this top here!
Okay so these jeans. I'm so surprised by the mixed reviews because I love this pair of denim. (I've been wearing it a lot as seen here, here and here, obviously lol) But I have a theory has to why these have a lower rating. So this pair of denim is a stiffer denim than what Madewell typically uses. It's more denim denim than the stretchy fabric we've come to know and love from Madewell. I actually like the stiffer denim because I think it lends to a more 'vintage' look and I like a different fabric every once in a while. TL;DR: stiffer fabric, tighter fit, but true to size unless you're in between sizes then go up one. I'm in the 28. Find them on sale here!
Imma need you to ignore my pinkie toe being smashed in these sandals, ok? That little piggy did not understand the assignment and it's abnormally shorter than the rest of my toes so sandals like this put it on display. Also I'm torn on sandals like this — they are so pretty and sleek but I find them to have a time limit. These aren't incredibly uncomfortable but sandals in general like this tend to slip and after a while I found myself just wanting to not wear these any more. They're not comfortable but they're not NOT comfortable you know? Such helpful information, I know.
I know I really sold you on them. You can find them here.