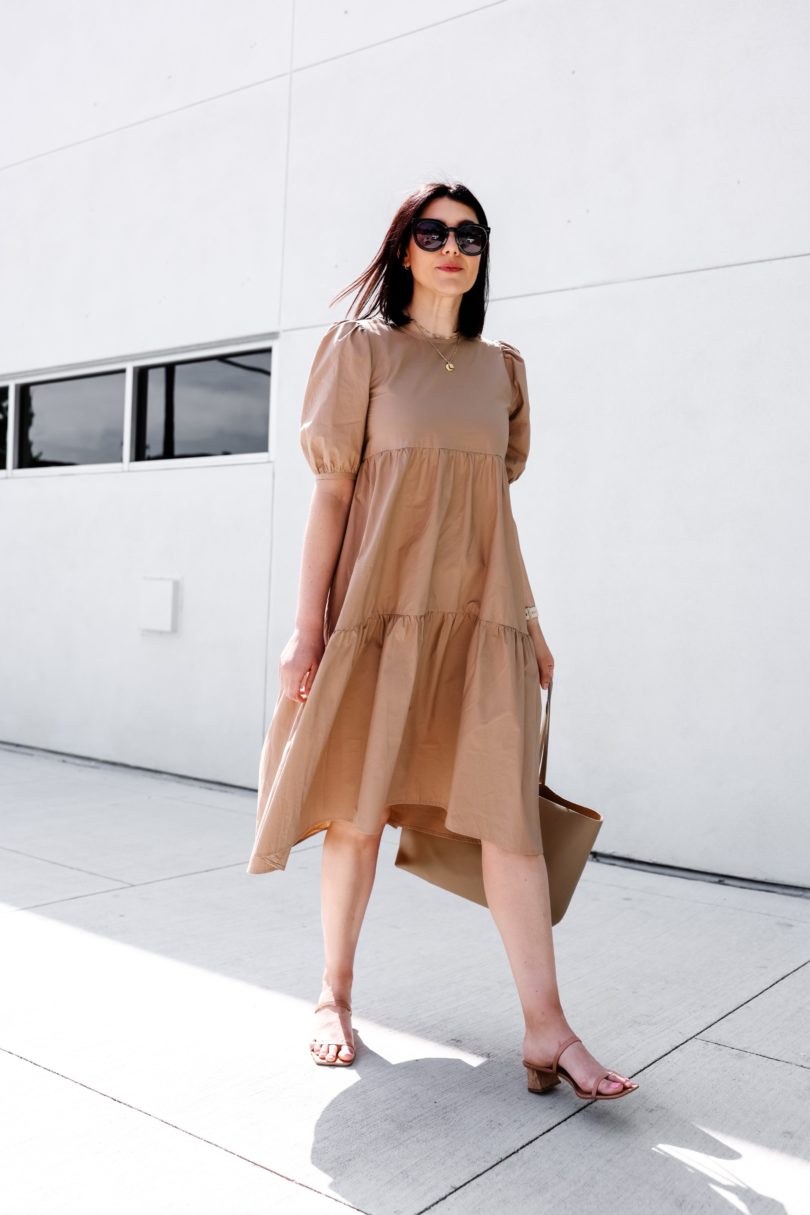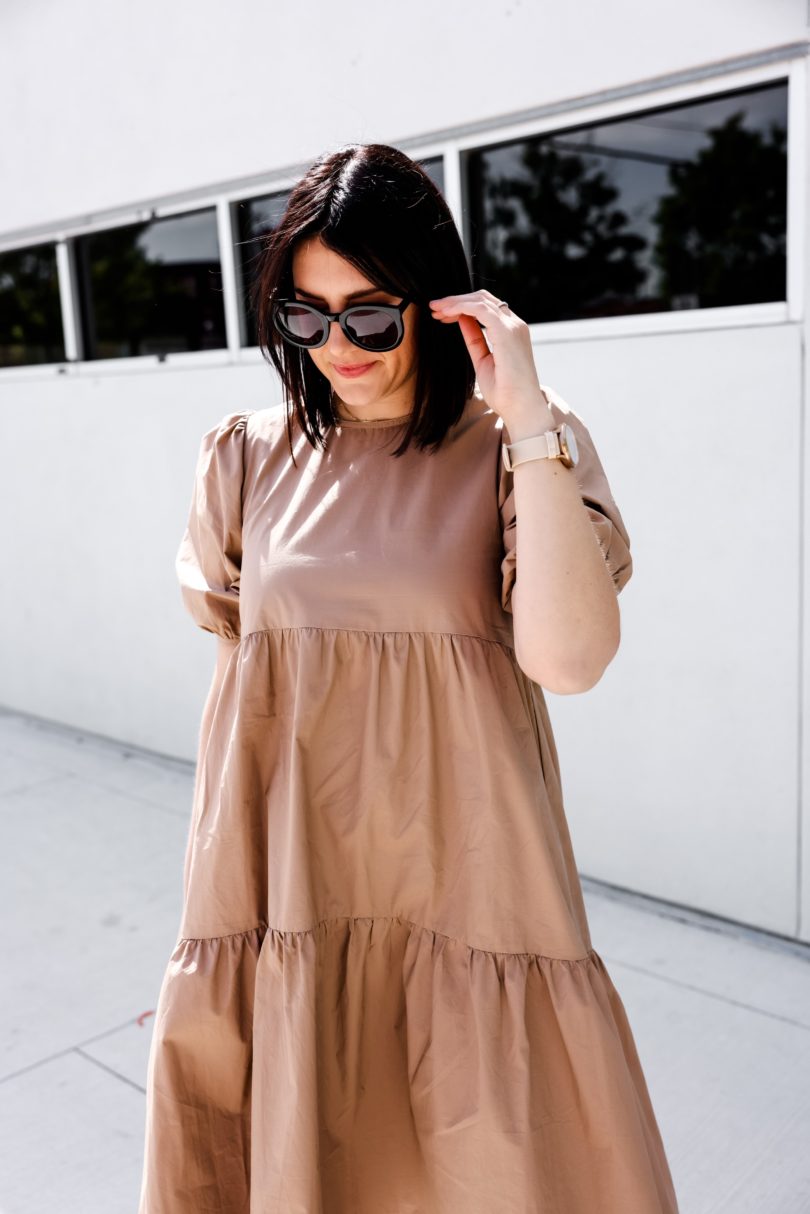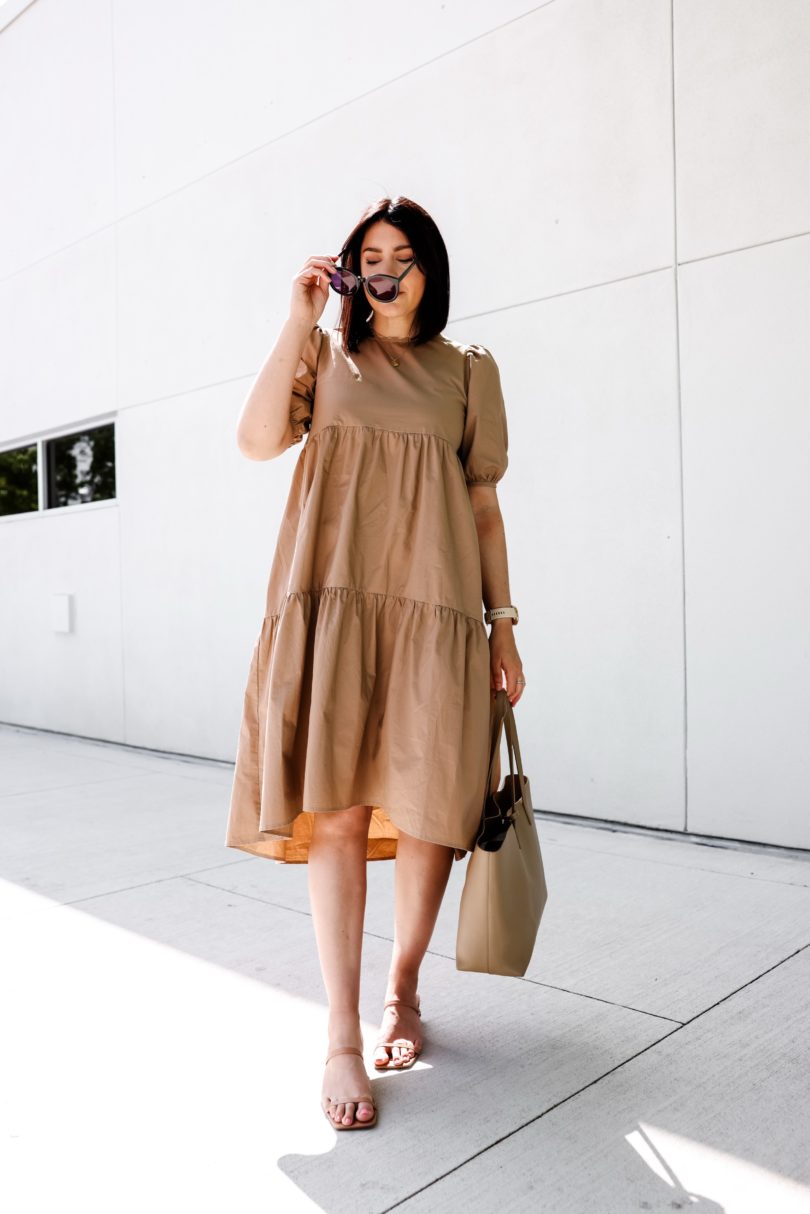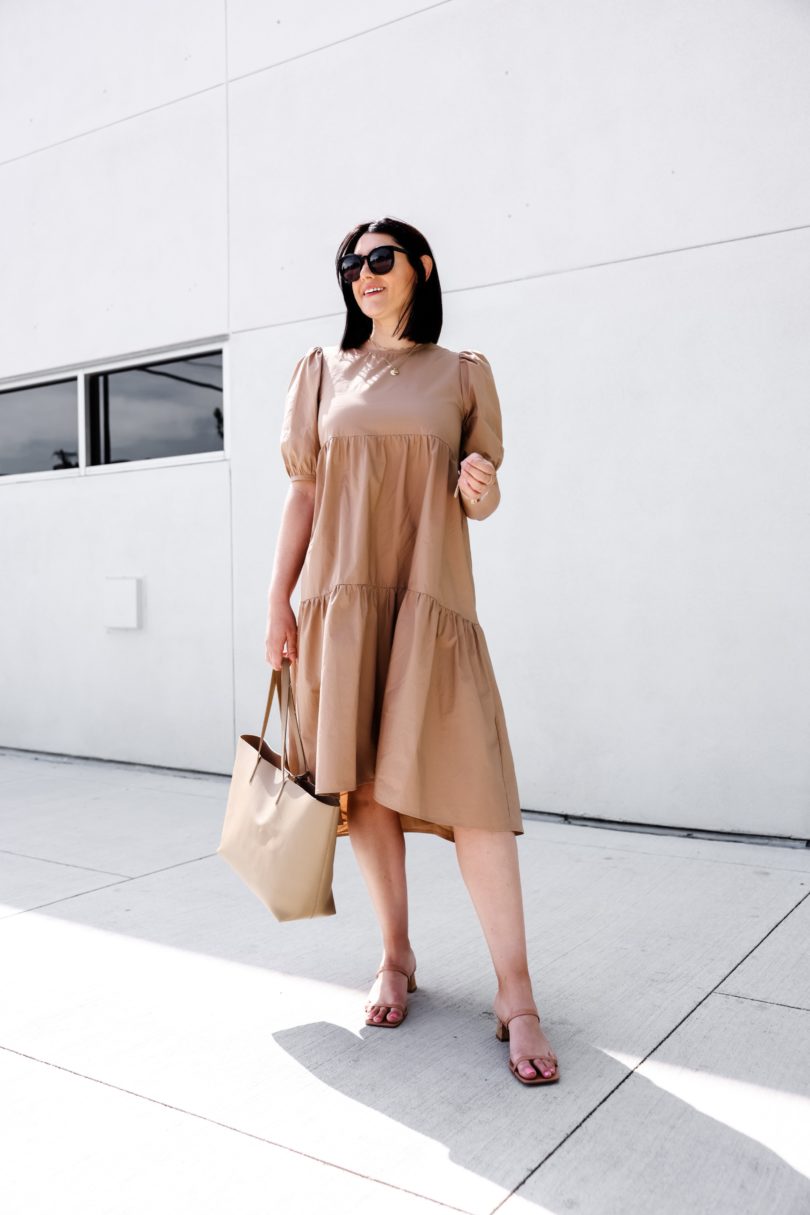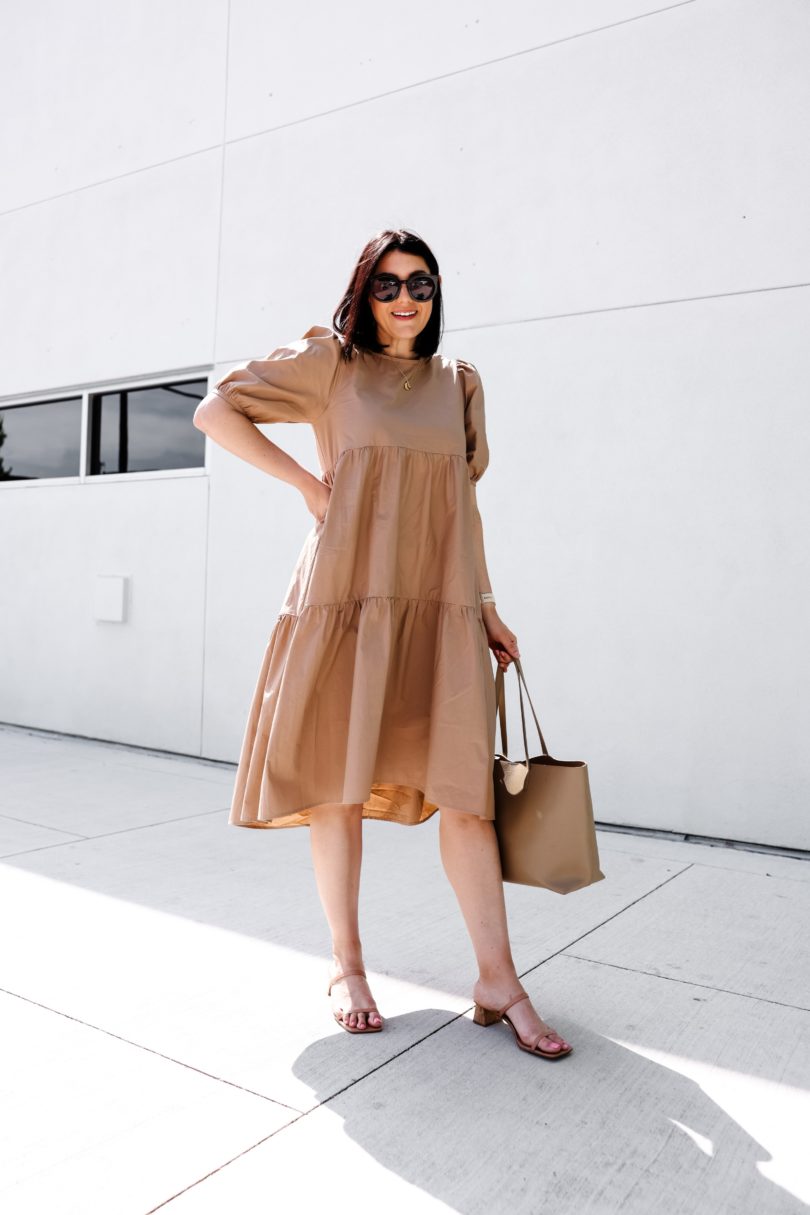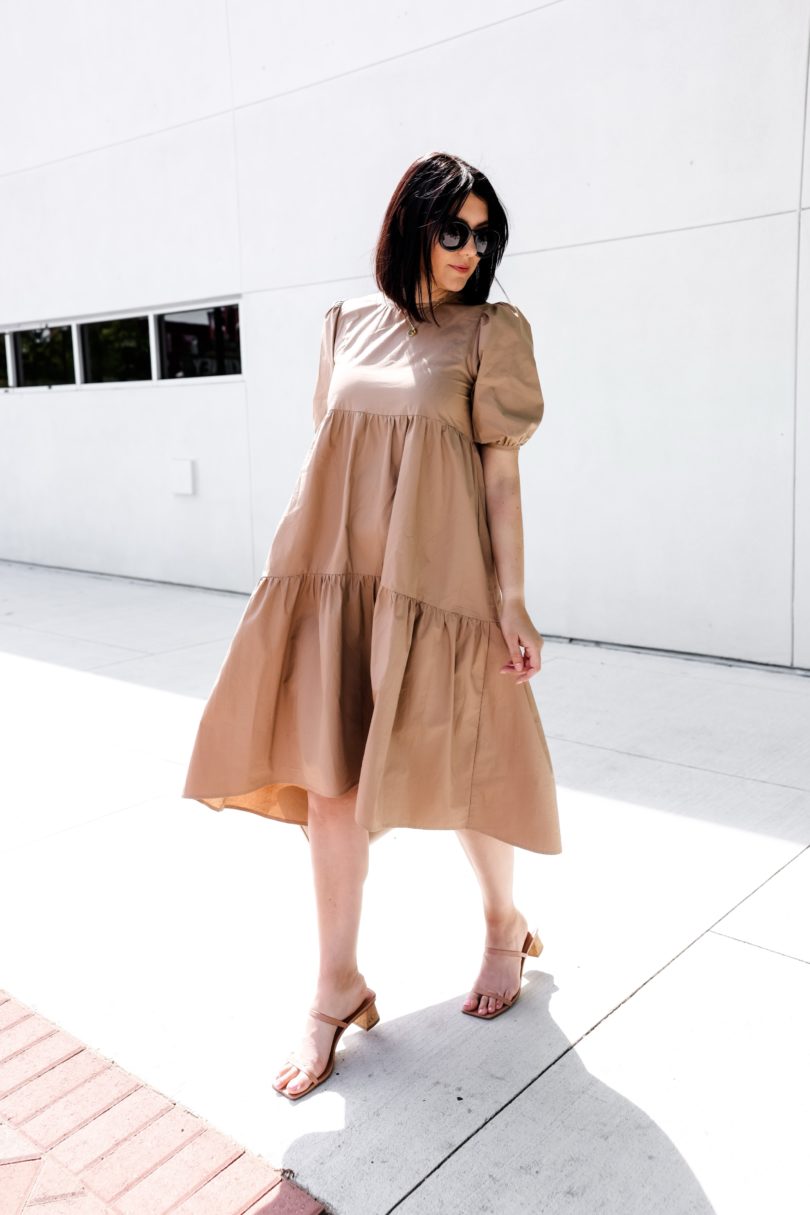 Ya'll, I'm cracking up at myself. Please note the tan line from my watch in that last photo. About 2/3 way through the shoot I remembered to take off my activity tracking watch and my skin was like 'jokes on you for not wearing sunscreen, ya dummy." I have a perma-watch now so I guess I'll just keep it on, even if my outfit is fancy. I have to be honest though, I *would* wear my watch with this outfit. Mainly because I'm obsessed with counting every single step I take. If I go for a walk without my watch, I'm like 'wow what a waste' even though that makes absolutely no sense and my body still benefits from the walk. No, no — don't even try to talk sense into me — it's no use. If I can't do it, no one can.
These little opening paragraphs lately have been really inspiring. Why has TED Talk not contacted me yet? Frustrating.
Okay so let's talk about this dress! You come here for my outfits and not my personality, after all. During the Shopbop sale (which is over now, don't get excited.) I loaded up my cart in hopes of doing a try on but it didn't pan out as my package was late getting to me. It happens but I ended up keeping a lot of things from the sale. This dress being one of them, which is funny because I was on the fence on this one. I think it was the styling on Shopbop's site that made me on the fence because as soon as I slipped it on with heels it was exactly how I wanted it to fit.
Let me explain this dress a bit — it's slightly asymmetrical which I was not expecting. The back is a tiny bit longer than the front which gives it this wonderful flow when you walk. It's not puffy or voluminous either, which is just lovely because here is nothing like feeling like a cupcake in a tiered dress. I think the poplin fabric keeps it dialed down a bit and of course the drab color of brown. Let's call it what it is — it's drab. But also kind of fabulous. Drabulous? They named it 'beige' to be nice about it. Anyways, somehow this little dress surprised me. It could have been a brown paper sack and it ended up being a neutral chic queen. We love to see it.
Find it in black but limited stock here!