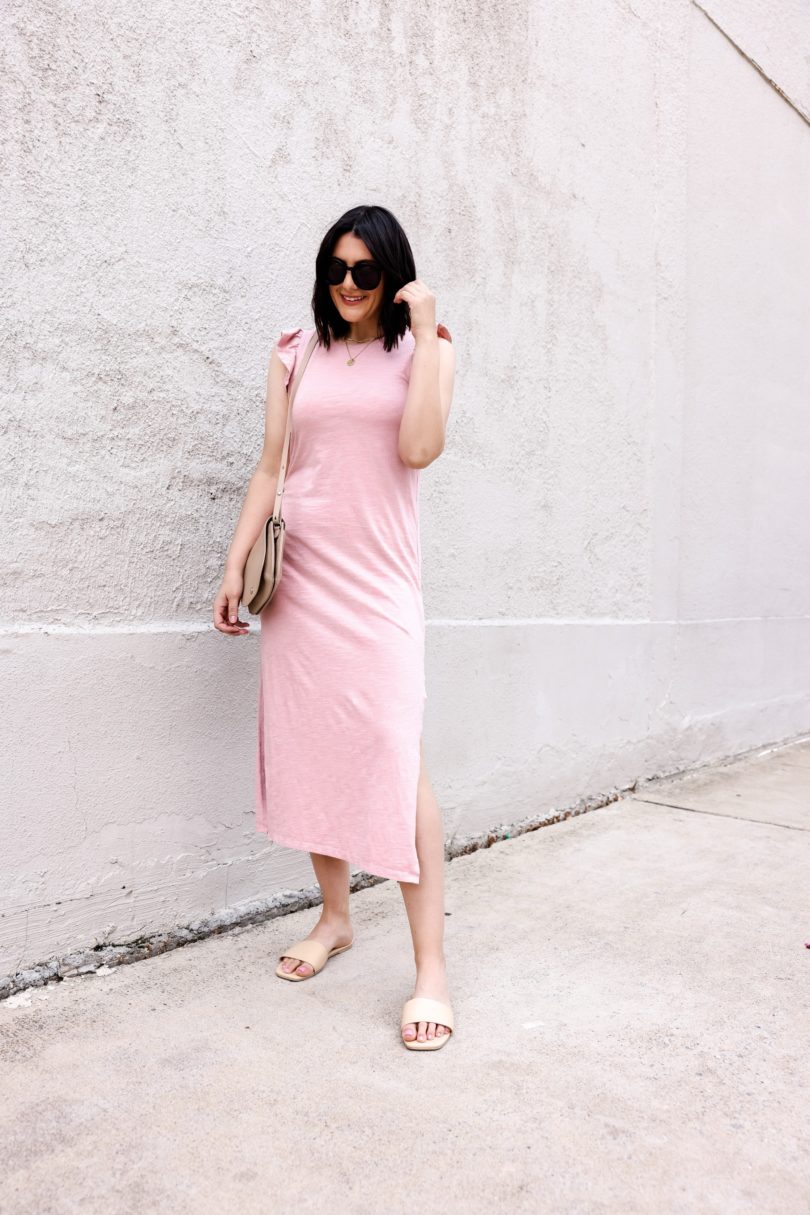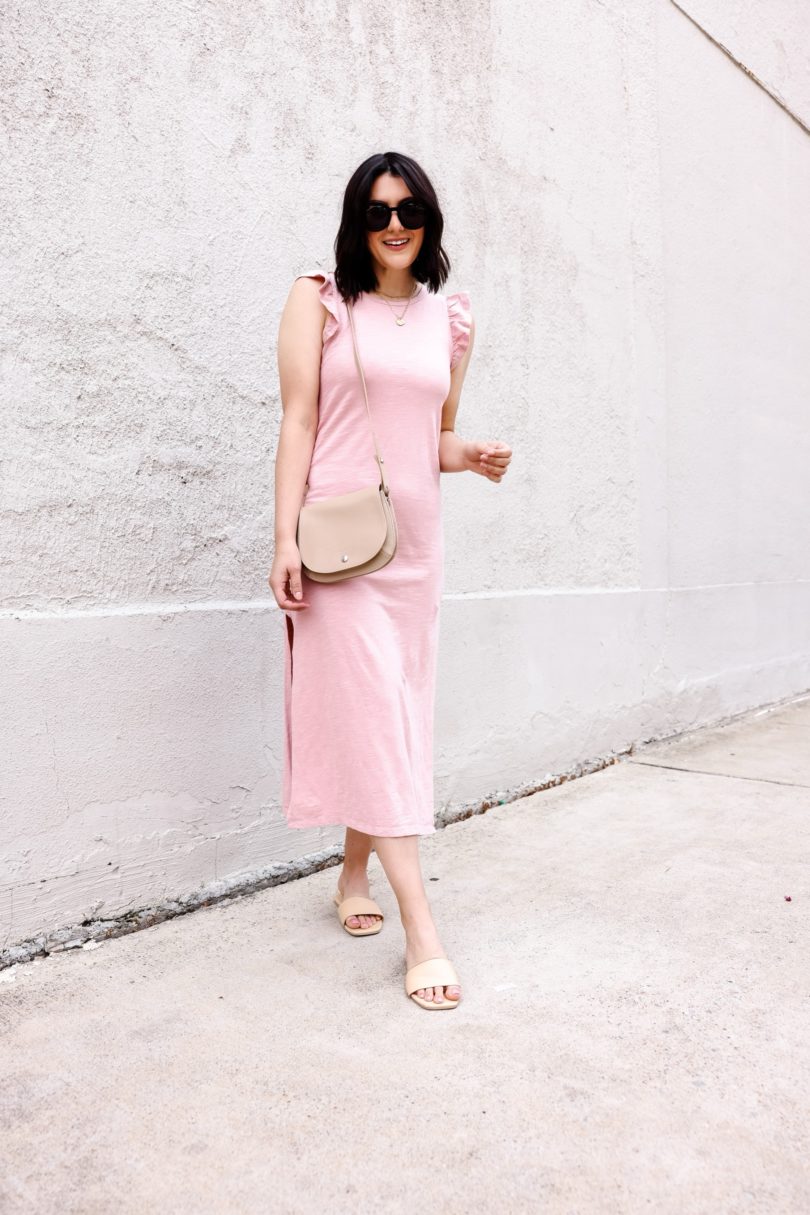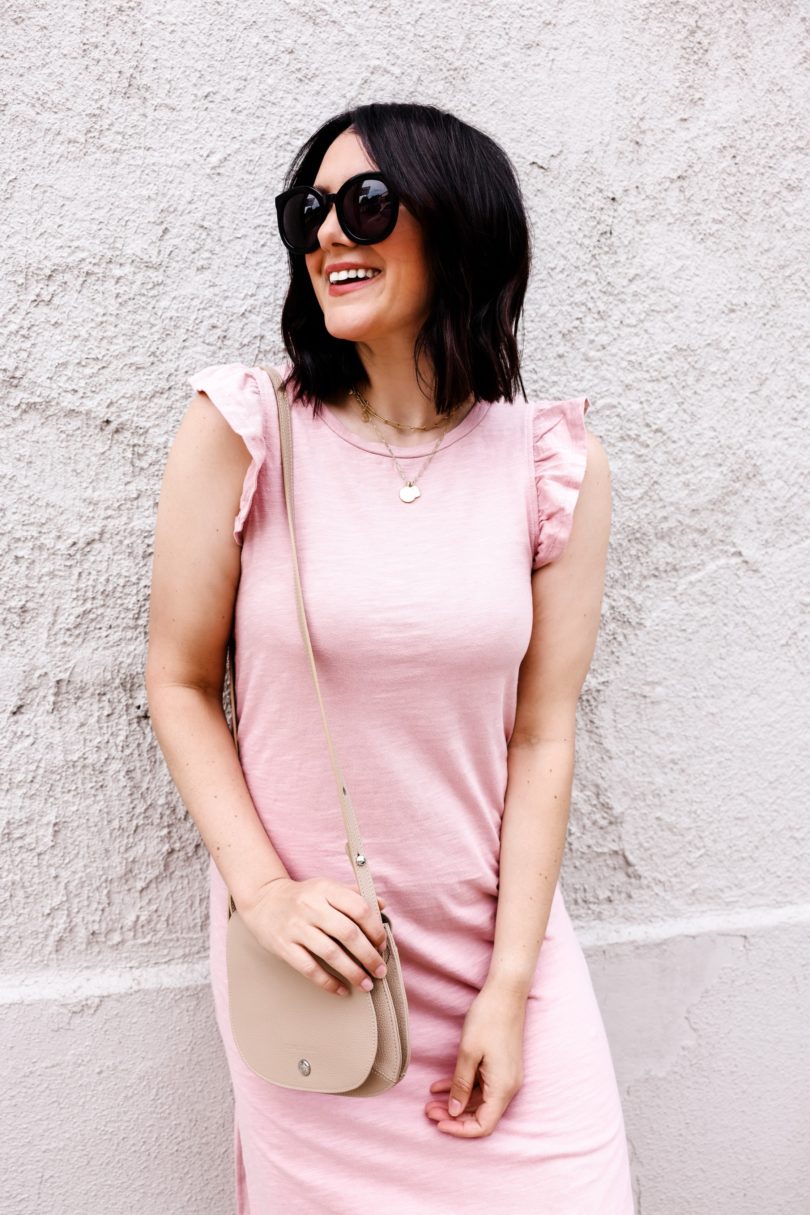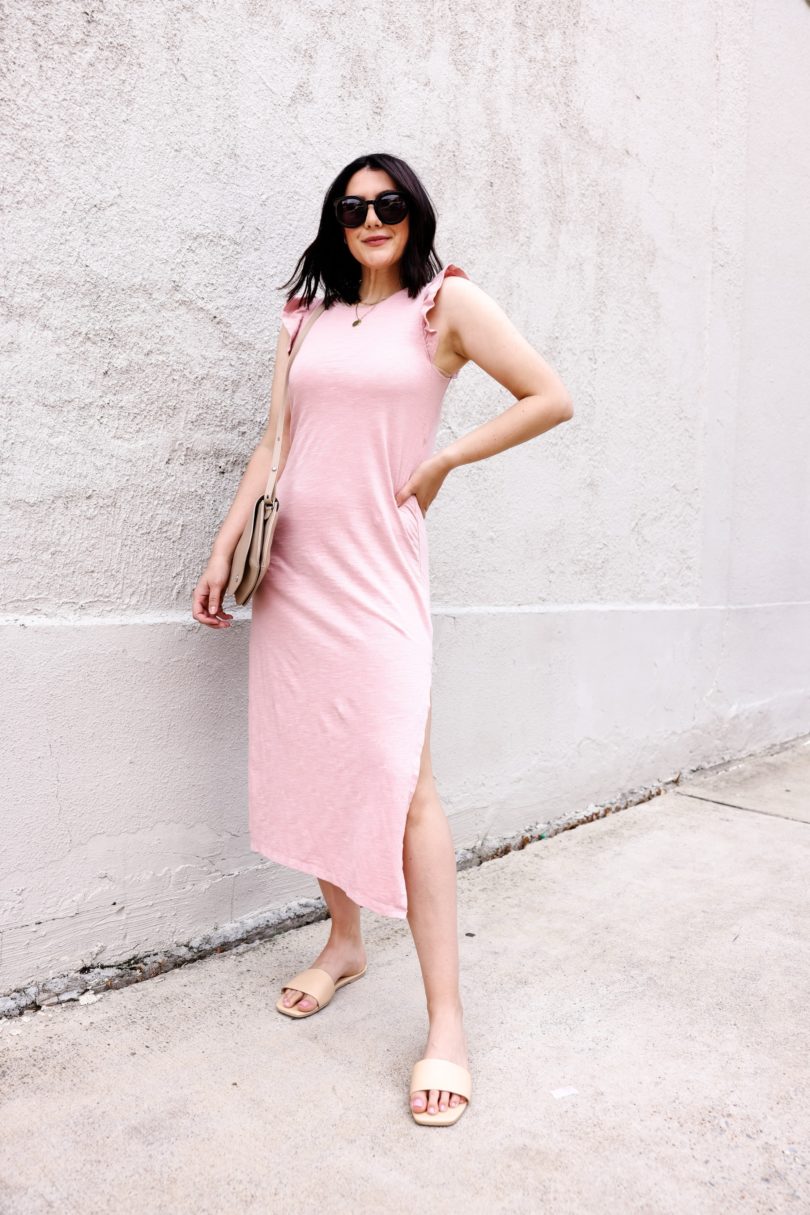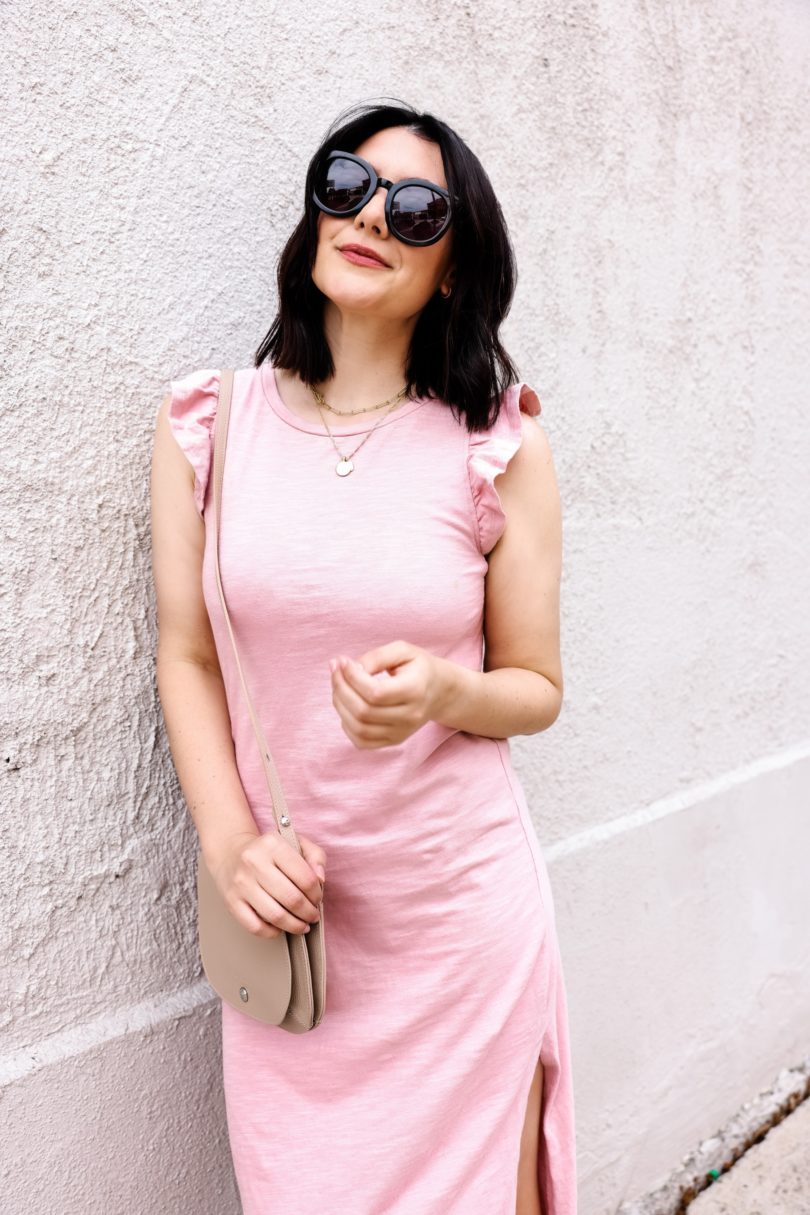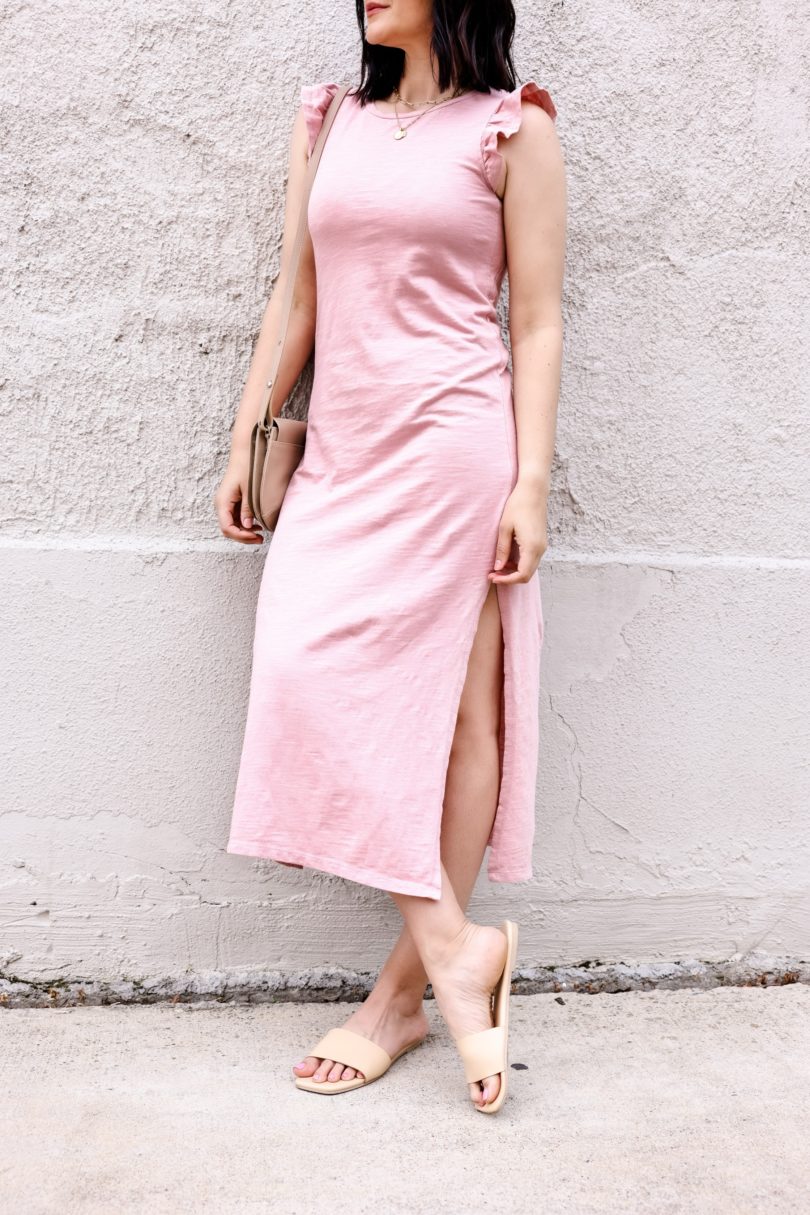 If you've been missing my colors, then I've got a few looks for you in the next few weeks. To be clear I am not anti-colors, I'm just slow to wake up this spring. It's been really cloudy here these past few weeks and although the temperature is warm, I still kind of feel like I'm in the winter funk. Where is spring? I've come to the conclusion that I need sunshine like I need air. I'm a sunflower and my petals droop when it's cloudy and grey. Apparently I also let this affect my personal aesthetics because I've been in neutrals for the last few months. (With a few exceptions… like this dress here.) But today I found the softest pink dress and if this doesn't scream spring, I don't know what does.
I mean just look at this little sweetie — she's pink, she's ruffled, she's relaxed. She's mood-stable. She's everything I wish I was. I hate to keep bringing up the Shopbop sale …again..but I picked this dress up during the now over with sale. The GOOD news is this dress is under $75 and it was one of those buy more save more sales, so it wasn't like this dress was that much off. Have you worn Z Supply before? I love their tees, just nice basic slub tees that fit well. So I tried this dress and yep, love it. It's super soft but the ruffles and the structure of the dress give it a fancy vibe. I am in the medium and it's true to size! Slightly clingy to my undies but nothing a little slip couldn't fix! Find this dress here. 
But if you like neutrals, you're in luck — this dress comes in olive and black too! Find them here.