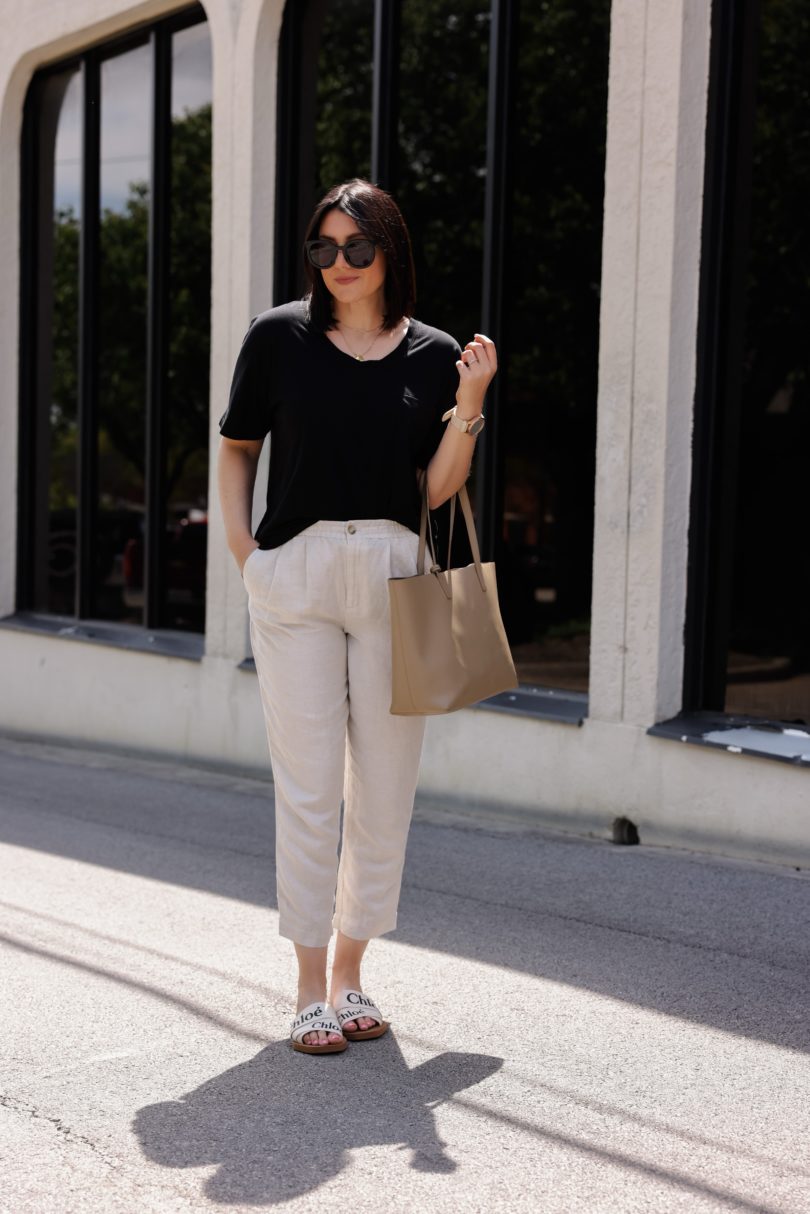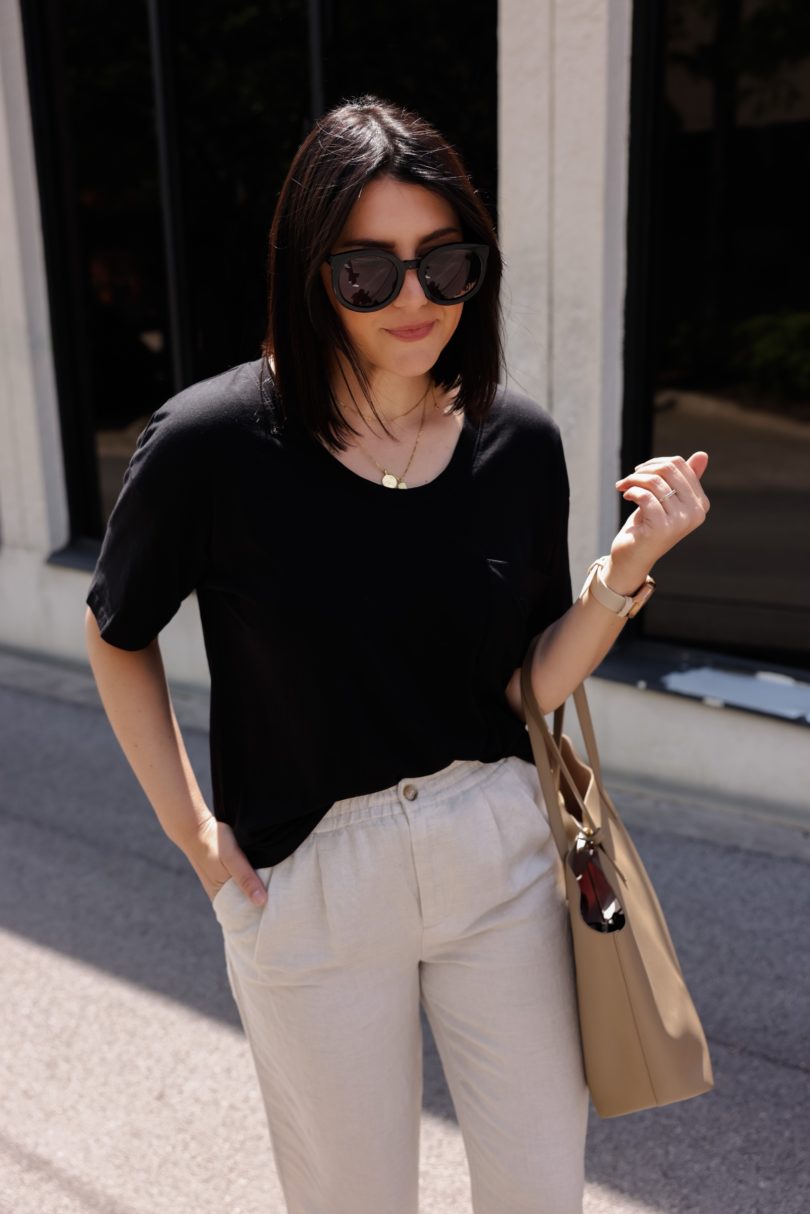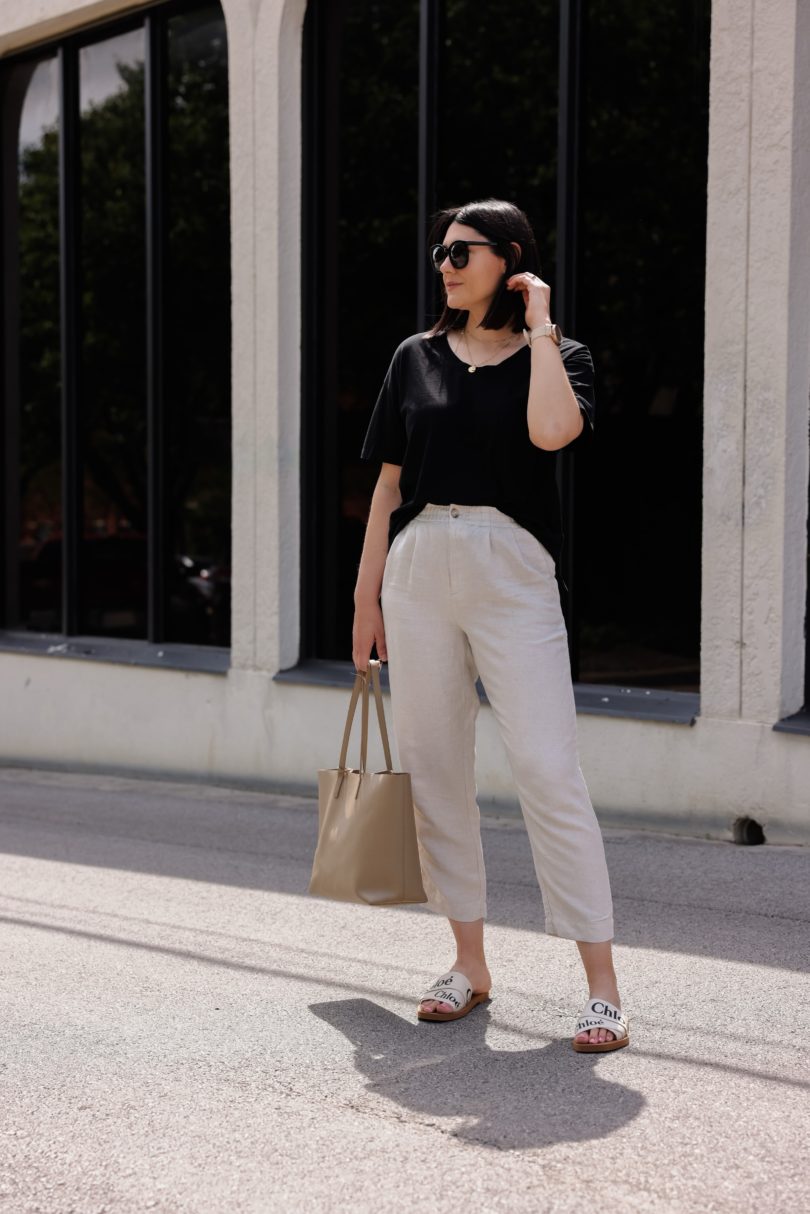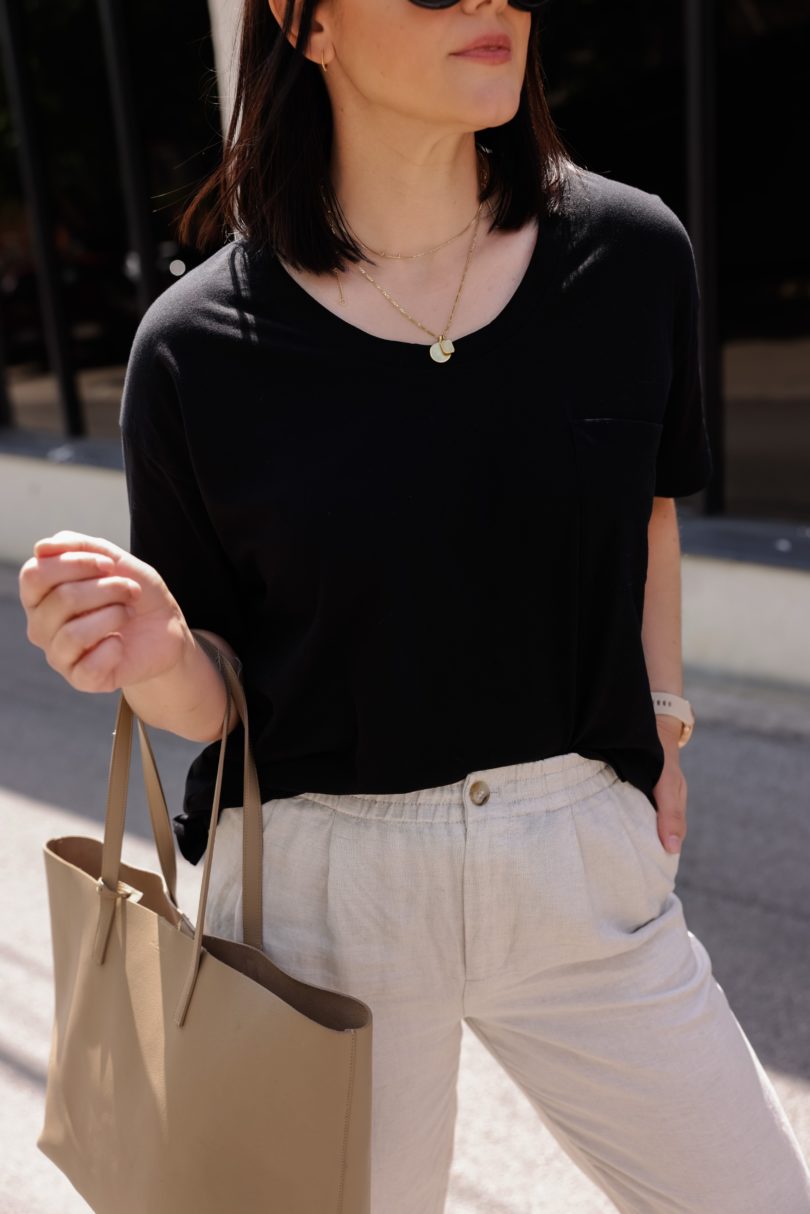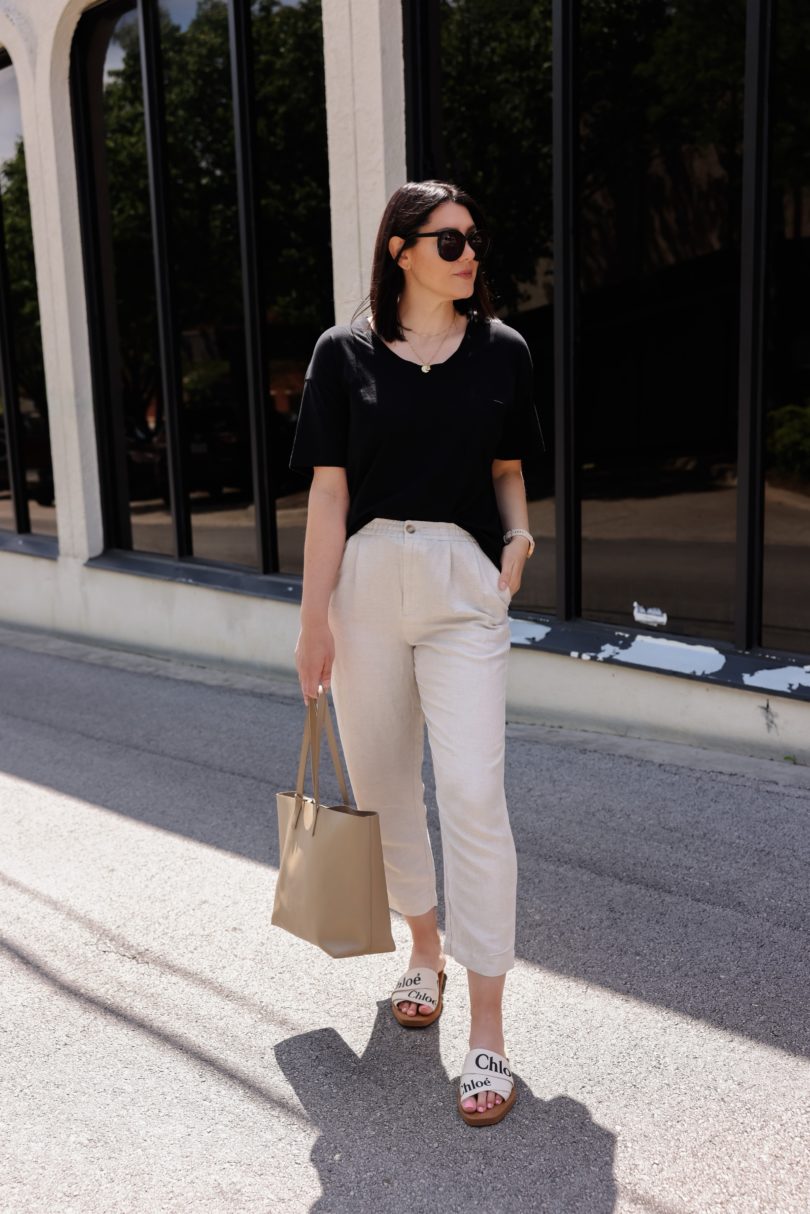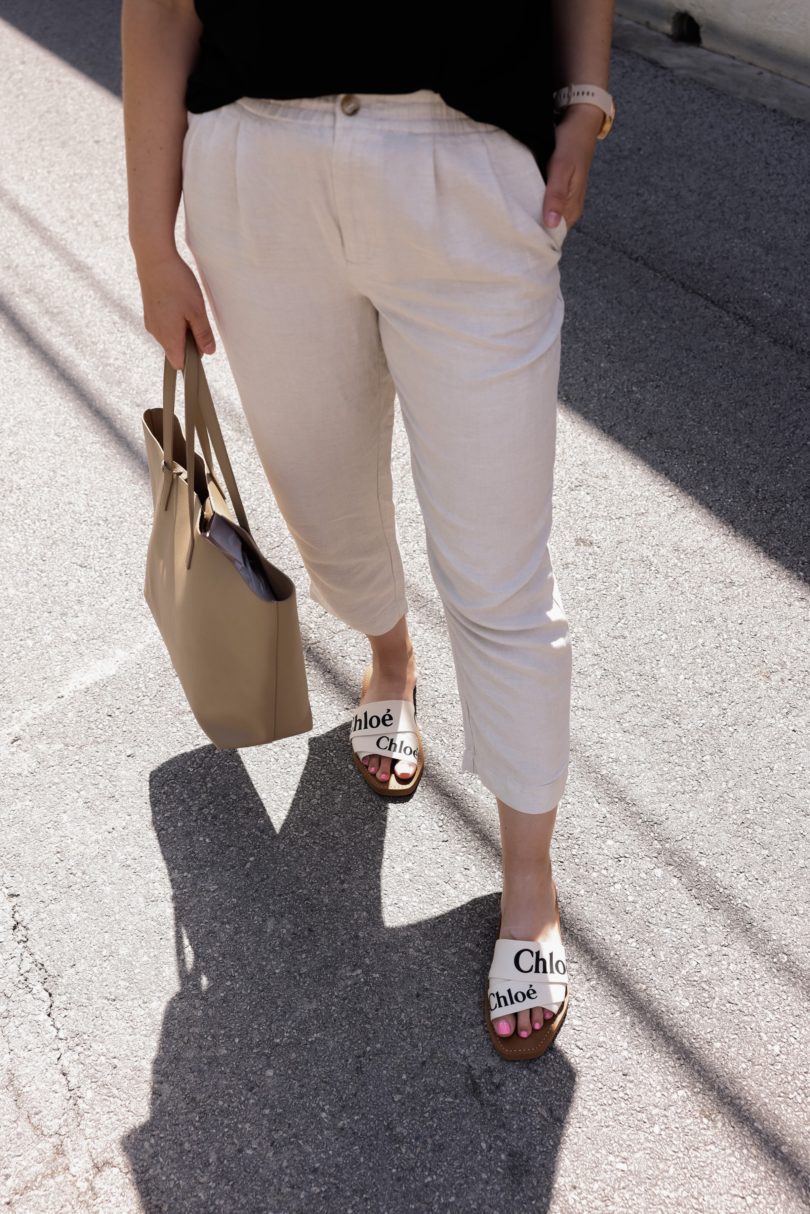 Happy Friday, my friends! I thought I'd slide in here with a comfy weekend ready outfit. Well when I'm not wearing biker shorts and an oversized tee, this is a good weekend outfit. I picked up these pants on a whim and I've loved them this spring. (see them here with an ivory top!) In fact, I've been on the hunt for a nice pair of linen trousers for a few seasons now. Of course Madewell would come through for me. Madewell's been making my dreams come true since 2012.
Let's talk about fit — so these are an interesting pair. They are a very straight fit — like I would venture to say they're less pant legs and more just rectangles with foot openings. It's a very boxy fit. Instead pf wearing them high up on my waist, I like to push them down a little on my hips to give the whole vibe a more relaxed look and with the elastic waistband it works perfectly. If you are looking for a true trouser — like a nice fitted for the office trouser — this is not your girl. I would not call these tailored; this is a looser, boxy pant versus a tapered tailored look like a true trouser. But if you are looking for a loose pair of linen pants that is looking for a part time job where she calls in late half of the time, then THIS is your pair. Unpredictable but very comfortable.
I am in the medium and they're a looser but true fit. I would only size down if you are in between sizes! Medium works well for a 6-8 pant. Find them here.
But you know what isn't a difficult fit? This slouchy tee from Loft. She's soft, she's loose, she's 30% off right now. What more could you ask for? Seriously love this top — it's perfect tee in my opinion. I'm in the medium and it's a generous fit but true to size. Find it here!
PS: it looks like Loft is having a 30% off sale this weekend! Full sale here.