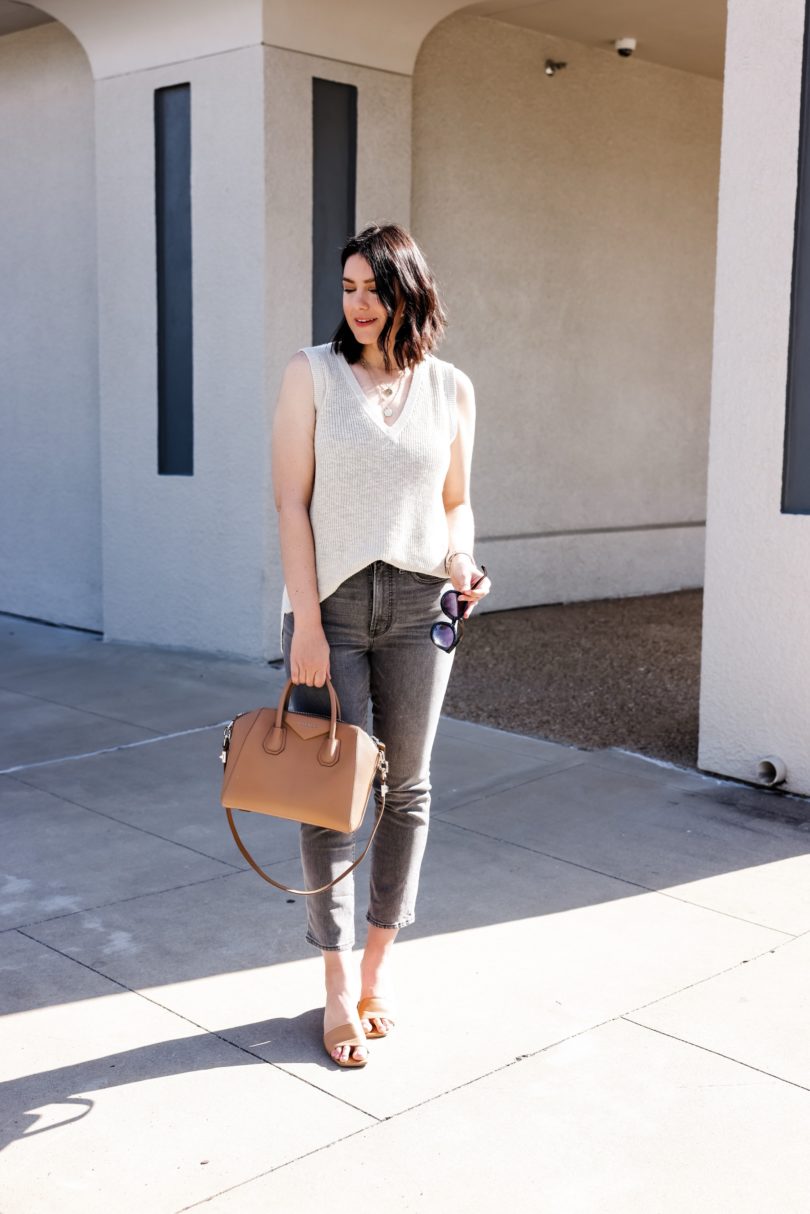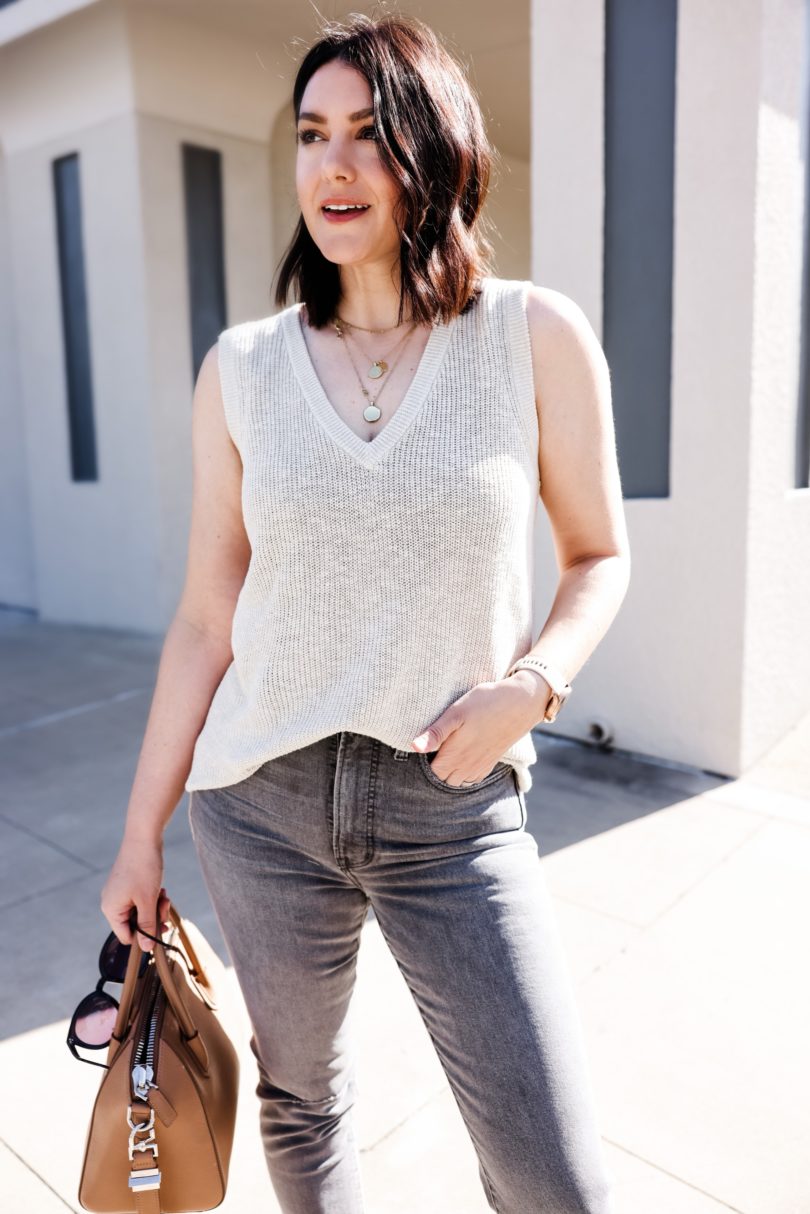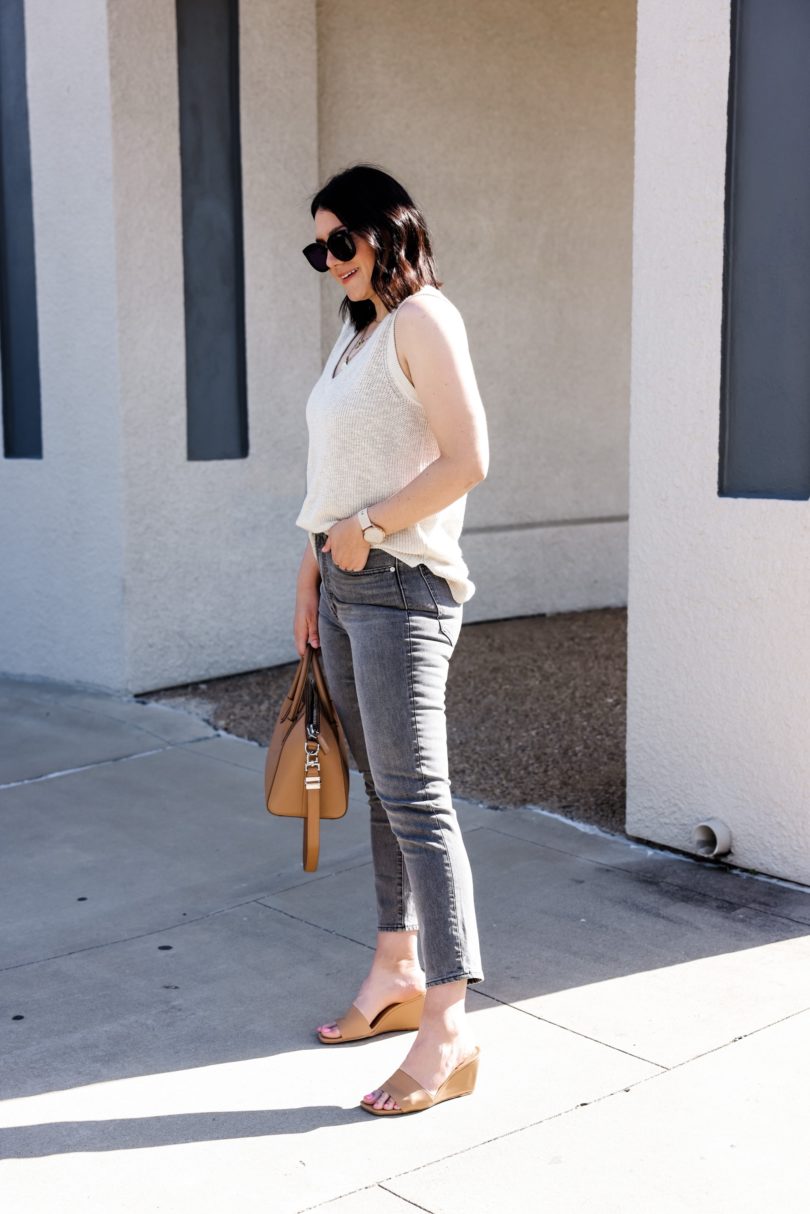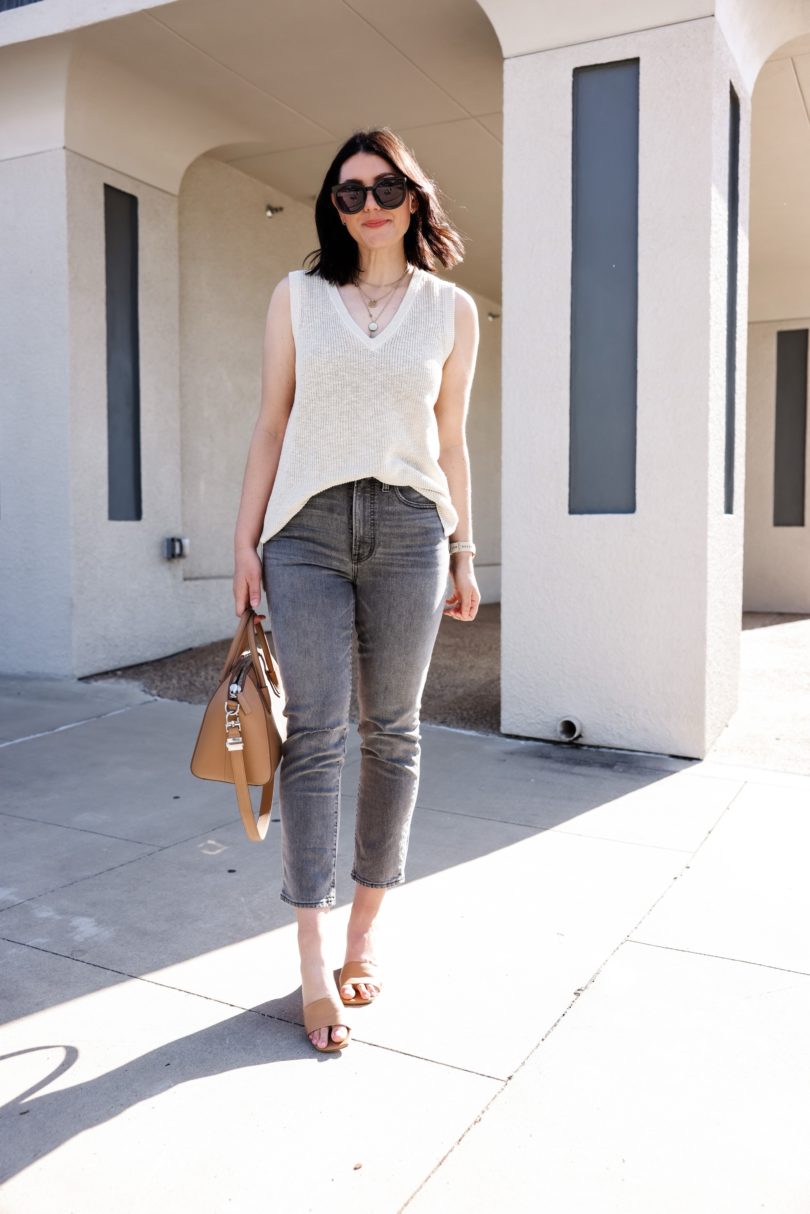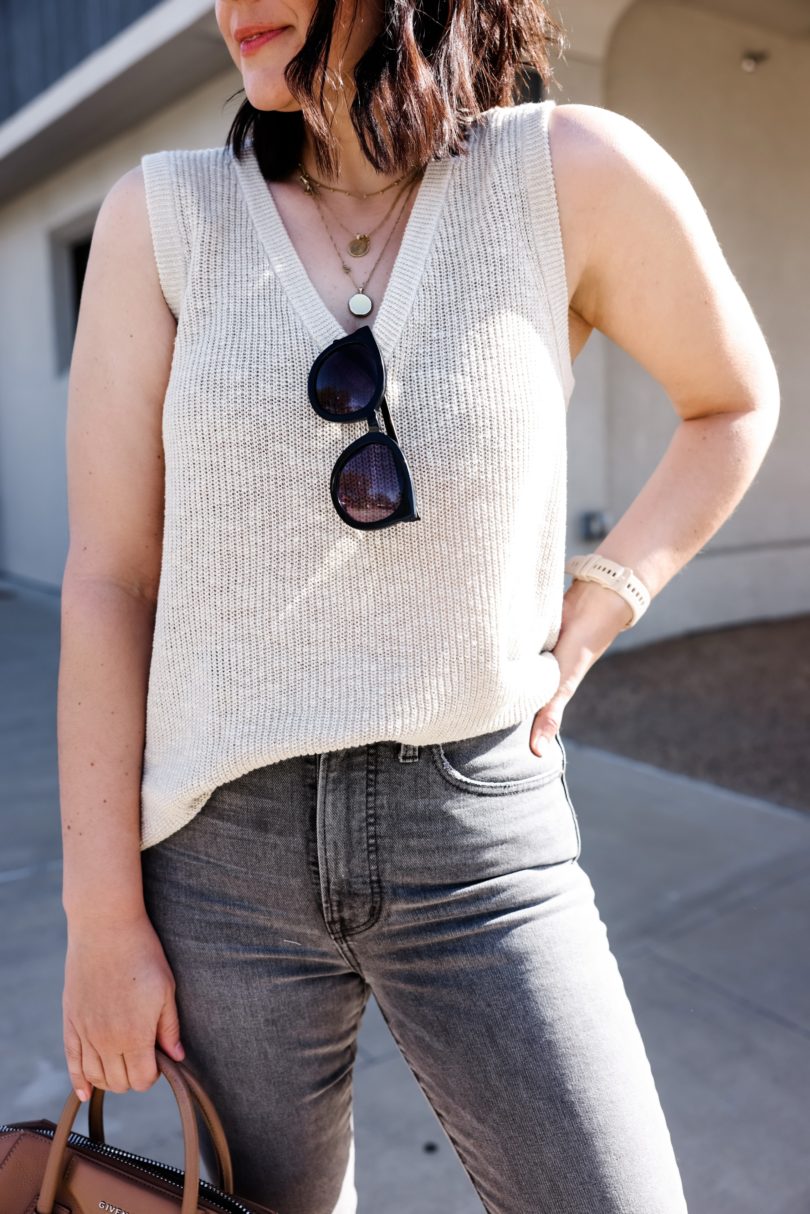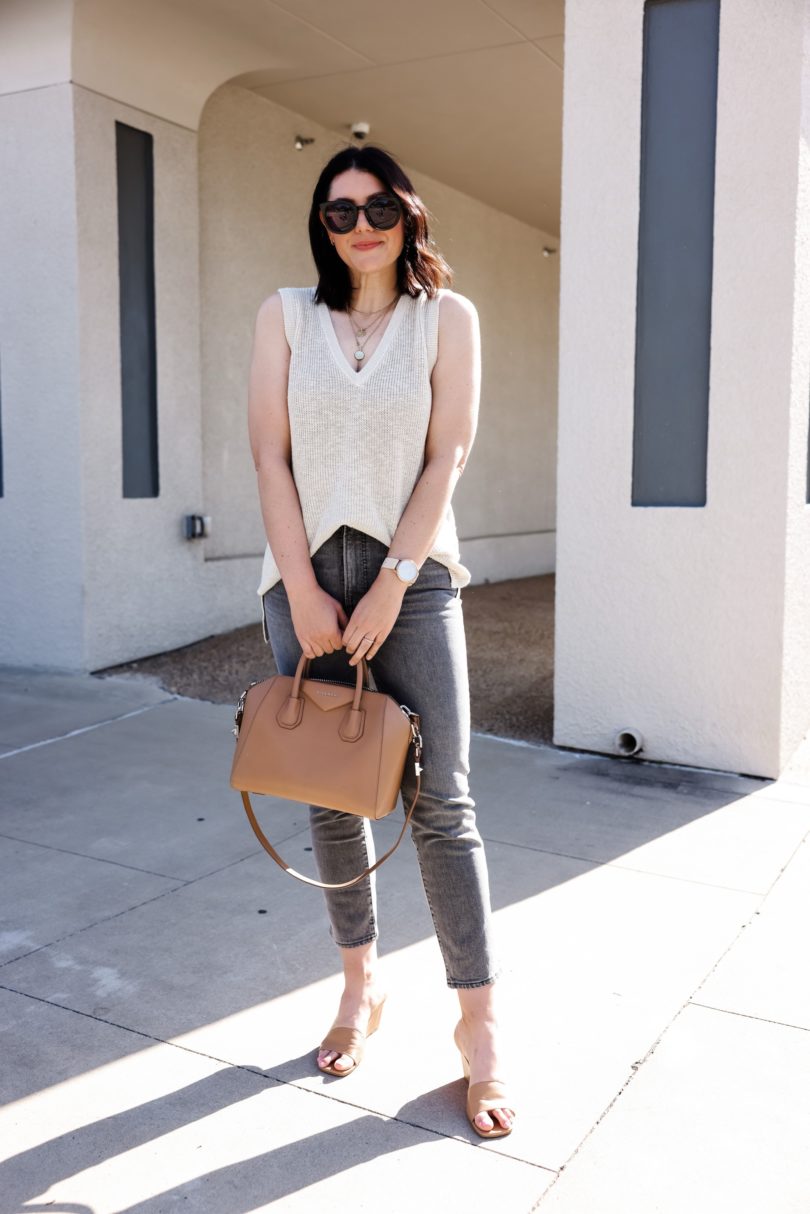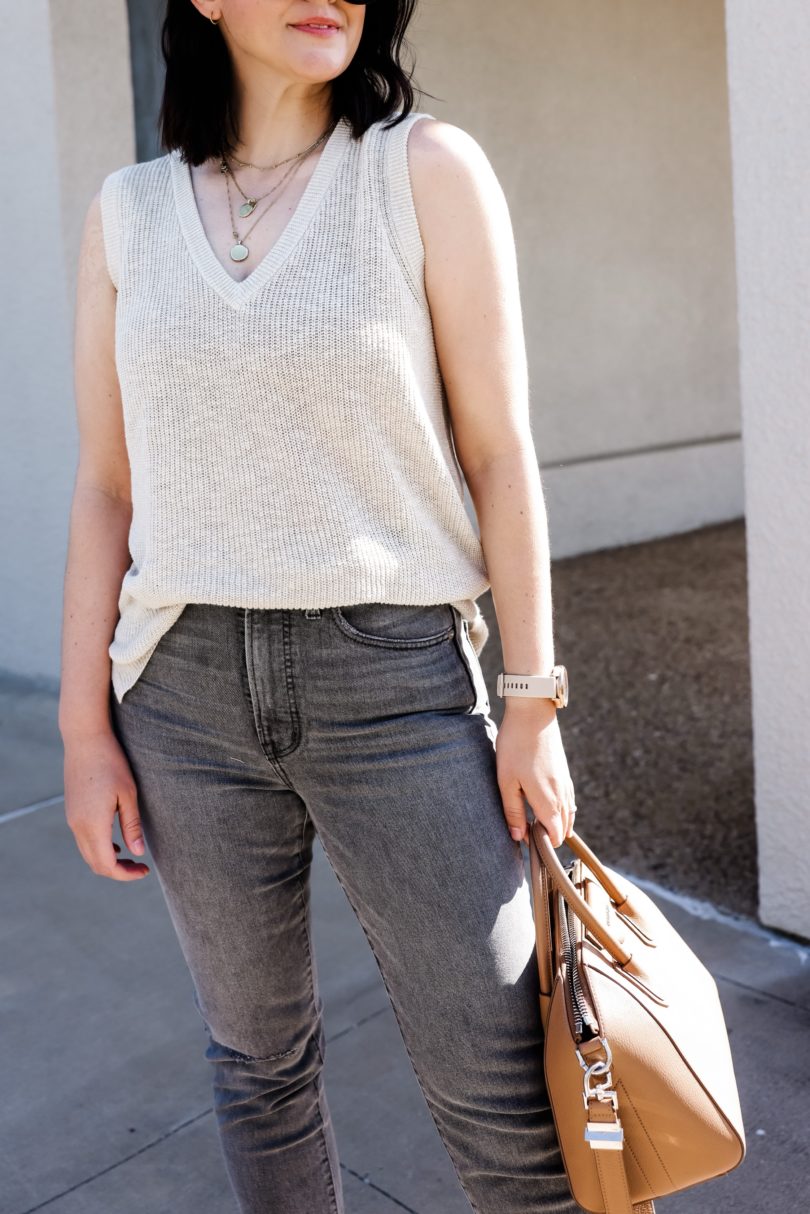 You know, I've always secretly loved a sleeveless sweater. But from afar because the idea of a sleeveless sweater is an oxymoron in these parts. If you don't need sleeves, then it's too hot for a sweater. And if you need a sweater, it's too cold for sleeveless. But you know what, I'm throwing caution to the wind and just going for it. I got that sleeveless sweater and I'm gonna wear it no matter what the weather man or my sweaty armpits say. I'm gonna be hot AND/OR cold because it's gotta be one or the other and I'm okay with it.
Lame jokes aside, I really do like the idea of a sweater tank because it's highly versatile. It's a leveled up tank top. I originally got this tank to pair with this floral skirt and yes, probably still wear them together but these jeans were calling to it today. I wear the medium in the tank and I would say it's a loose fit but pretty darn accurate to how it fits the model online. If you want a closer fit, then go ahead and size down but otherwise I am giving it the TTS stamp of approval.
(oh and yes! Normal bra friendly, no straps were seen during the shooting of these photos.)
Who knew that what I needed for spring was a nice grey pair of jeans? It's like the black denim equivalent for spring. Just a little bit lighter, roughed up version. I am in the 28 and they it true to size, but more fitted than the typical Perfect Vintage fit from Madewell, if you're familiar. Find them here!