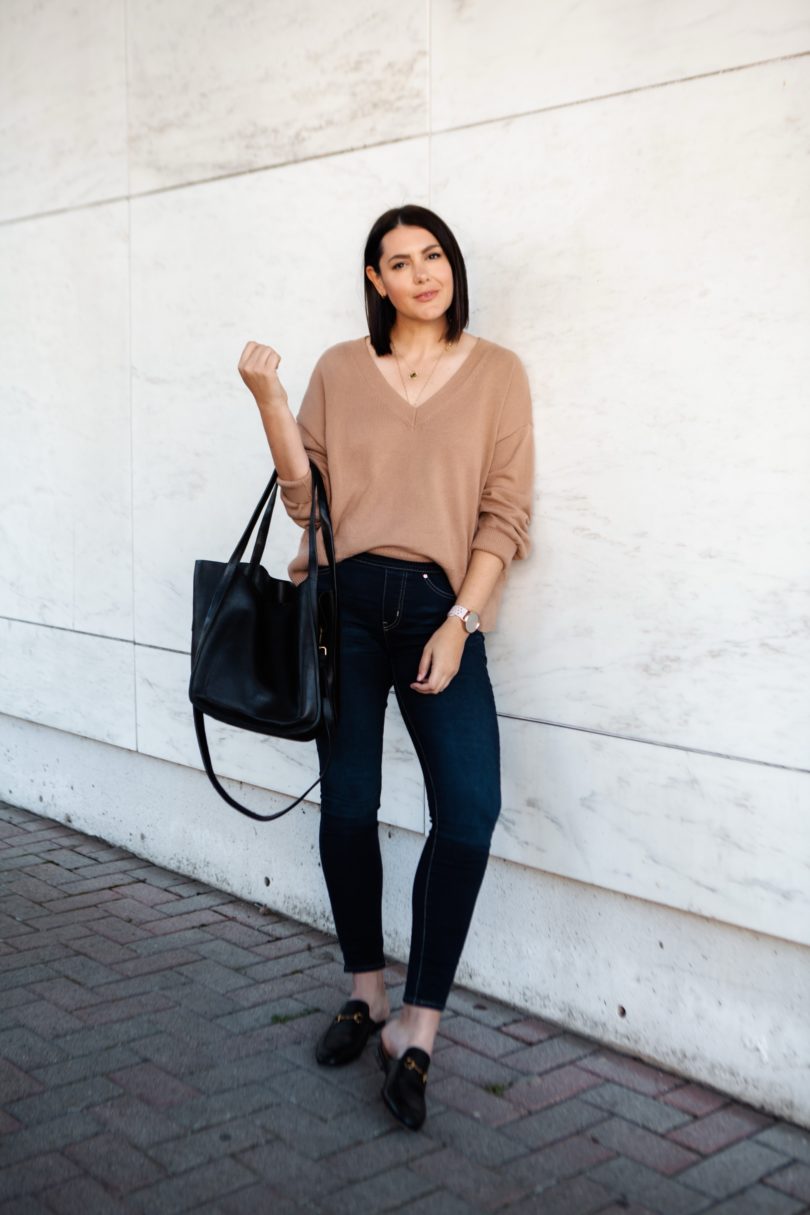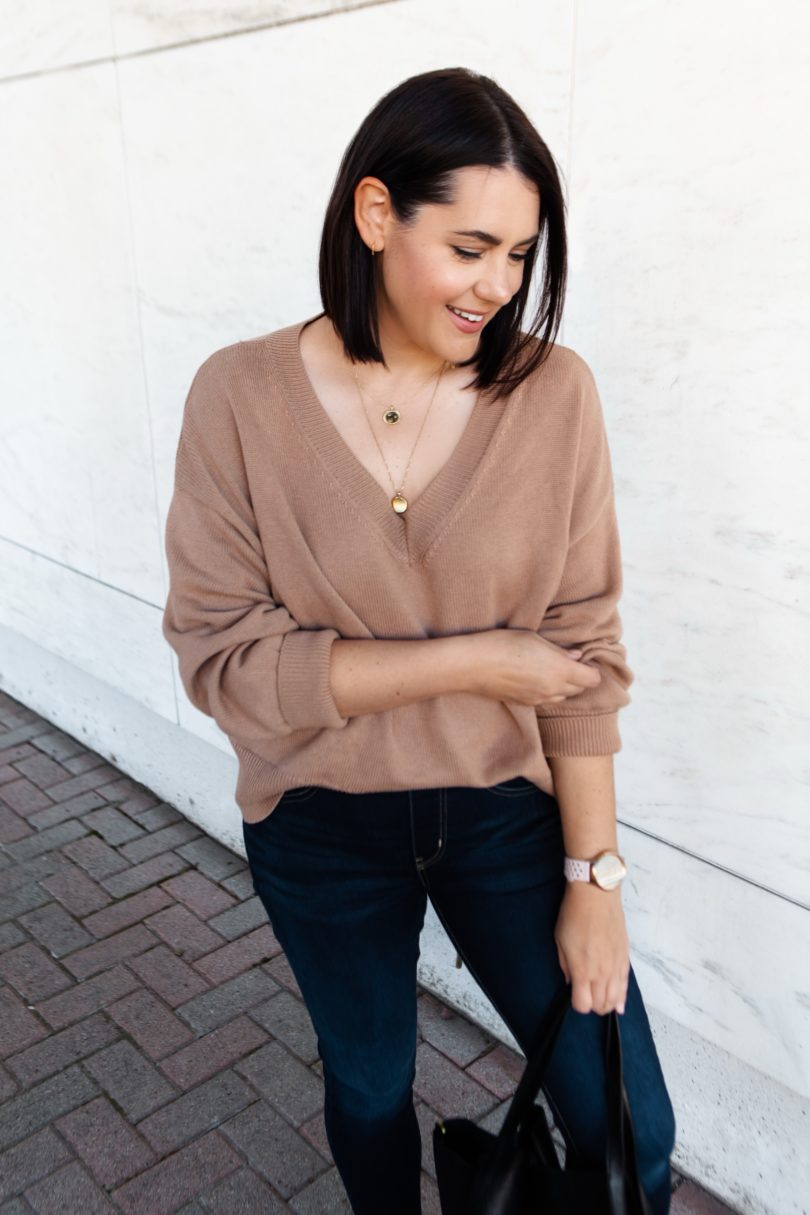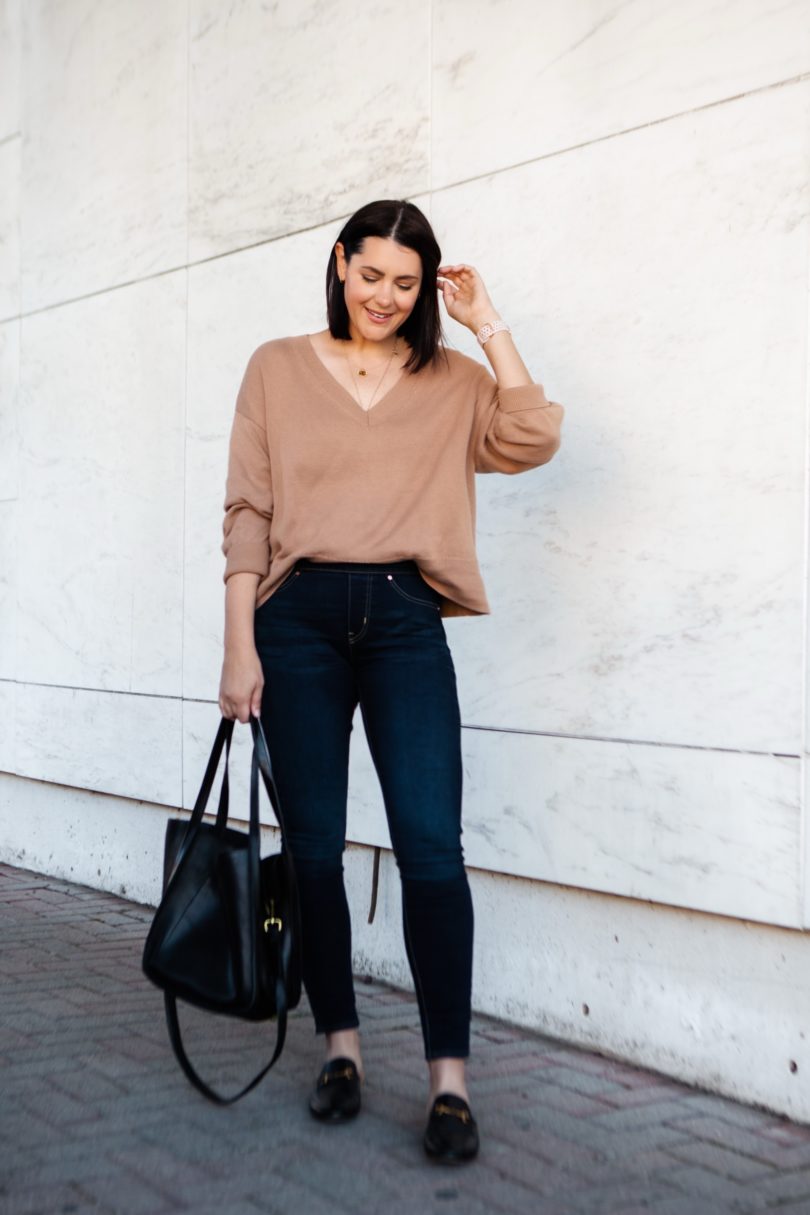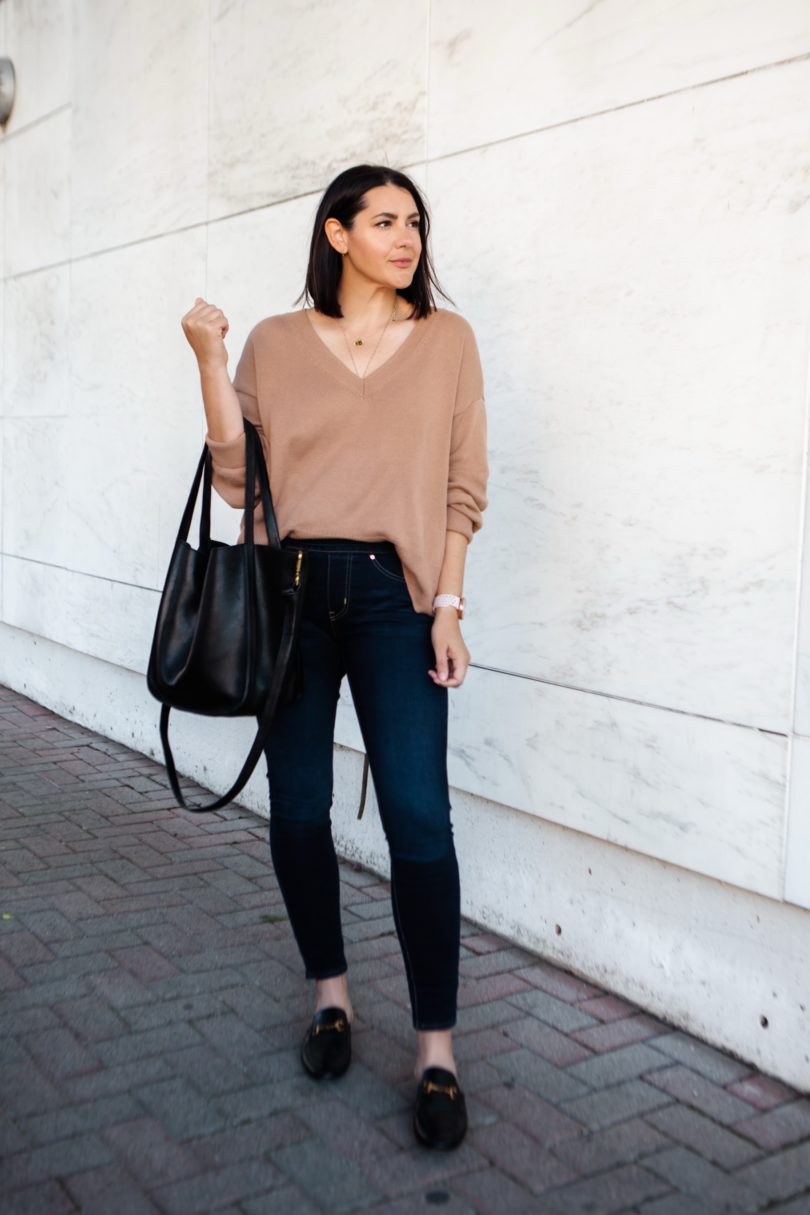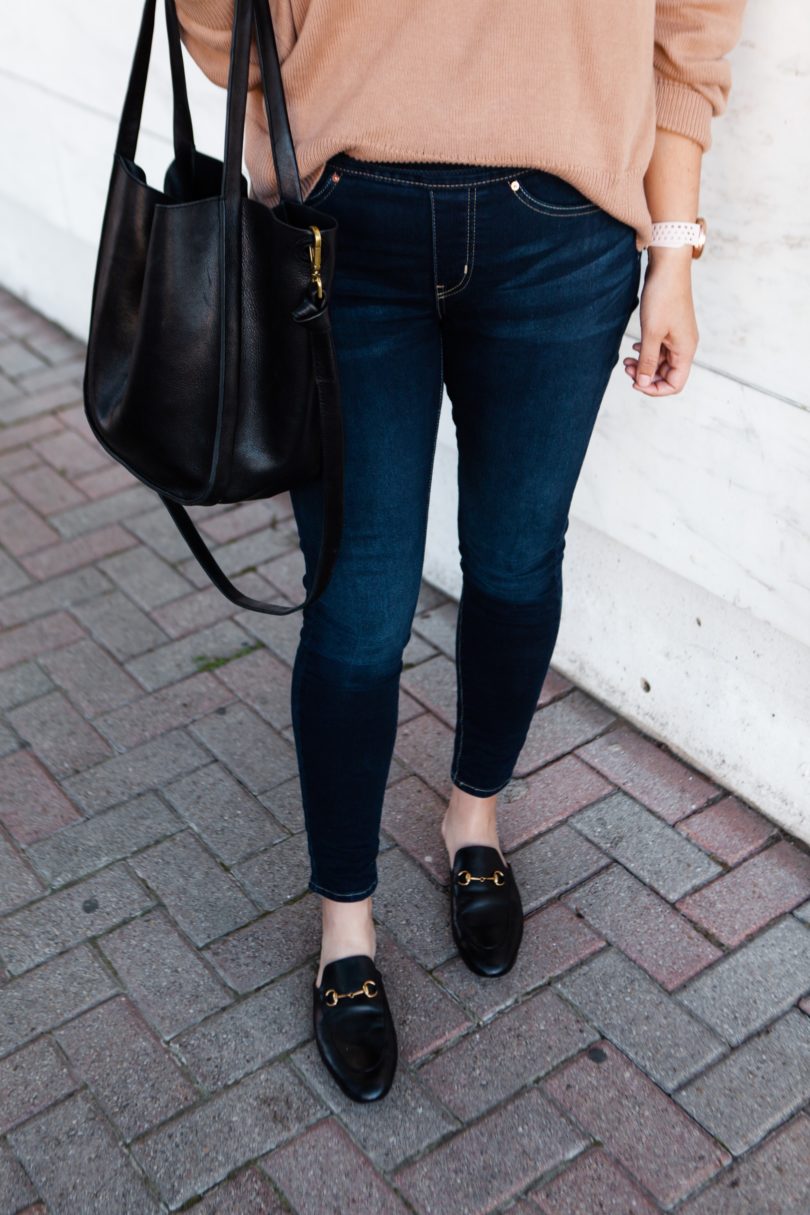 If you like sweaters and jeans, have I got another outfit for you! This combo has been my go to recently, so I hope you don't mind. This sweater is a Prime Day Deal today! Still in stock, too. Sometimes their deals go fast or you get to it and the color you want isn't on sale, which is my biggest pet peeve. But this sweater is 30% AND in this color! You can find it here. Stay TTS!
(I sized up but shouldn't have. It will be slouchy on it's own and kind of grows as you wear it.)
We need to talk about these Levi's pull-on jeggings. I've said some judgmental things about jeggings in the past and also I hate writing the word 'jeggings' out. It doesn't seem right coming out of my mouth. Of all the portmanteaus, that one my be my least favorite. ANYWAYS, personal preference of the English language aside, these leggings are legit. Most of the time I find that jeggings don't have any structure so I find them to be pretty unflattering. But these have a lot of structure and actually feel like denim. The waist band is a wide elastic band but it's a flattering look and again, keeps it's integrity and structure so you can tuck a tee in. Jeggings have come a long way, baby. Proud to say I'm on Team Jeggings now. (Also these are $22. A serious steal.) Find them here!
Today is the last day for Prime Day Deals and I added two more gallery posts last night! Find all my Prime Day roundups here.